Don't let coronavirus get you down: listen to this 2000s throwback playlist for a good time. We gave you a solid headstart to curating a playlist from yesteryear with some of the biggest songs from the early 2000s. Enjoy the nostalgia.
Bye Bye Bye by *NSYNC (2000)
Say "Bye Bye Bye" to your coronavirus blues with this pop throwback from the best of them.
Hey Ya by OutKast (2003)
OutKast said "Hey Ya" to a whole new audience with this catchy throwback song. Traditionally a more rap-focused duo, Andre 3000 and Big Boi of OutKast were undeniably on almost everyone's iPod with this smash hit.
Ignition by R. Kelly (2002)
Made famous by R. Kelly and then infamous by Dave Chappelle, "Ignition" may not be hot and fresh out the kitchen like it was in 2002, but it is still the perfect song to get down to any day of the week.
Yeah! by Usher (2004)
Usher, Lil John, and Ludacris made everyone move in 2004 in this chart-topping dance-club hit.
Crazy by Gnarls Barkley (2006)
Formally from Goodie Mob, Gnarls Barkley changed his sound to R&B and soul, asking the important questions with a throwback song called "Crazy" in 2006.
SexyBack by Justin Timberlake (2006)
If sexy ever went anywhere, it didn't stay gone long, thanks to this old-school jam. Kick back and remember the time Justin Timberlake brought sexy back!
I Gotta Feeling by The Black Eyed Peas (2009)
The next feel-good hit on our throwback playlist is "I Gotta Feeling." This song was released by the Black Eyed Peas in 2009. If you're feeling anxious about the current COVID-19 health crisis, this song will help shake off the bad feelings.
All The Small Things by Blink-182 (2000)
While everything is going on outside, it's important to take a break and smell the roses. Especially if they're a surprise by the stairs.
Feel Good Inc. by Gorillaz (2005)
When you think of gorillas, one normally doesn't make a connection between windmills or particularly good feelings. Gorillaz changed all of that with Feel Good Inc.
Hollaback Girl by Gwen Stefani (2004)
It's been 15 years since the world first heard "Hollaback Girl," and while it's a fun song to play and one that we've all heard countless times, do any of us know what exactly a Hollaback Girl is yet?
Umbrella by Rihanna (2007)
If anyone could make sharing an umbrella popular, Rihanna did it in this chart smashing hit from 2007.
Whenever, Wherever by Shakira (2001)
Long before Shakira knocked the world's socks off at the Super Bowl halftime show, and we all found out her hips didn't lie, she was a blast to listen to whenever, wherever.
Poker Face by Lady Gaga (2008)
This was a challenging choice to make; Lady Gaga got everyone on the dance floor in 2008 with "Just Dance," but she also got people pulling out their best poker faces at every available opportunity after releasing this single.
Heartbeats by The Knife (2002)
As the only electronic song on this list (over Daft Punk's "One More Time"), this gem is not to be overlooked. The Knife will get your heartbeat going as well as your feet.
Get The Party Started by P!nk (2001)
Even though this song is in the middle of our throwback playlist, it may very well belong at the beginning to help get your jam session off on the right foot and get your party started on a Saturday night, or anytime.
---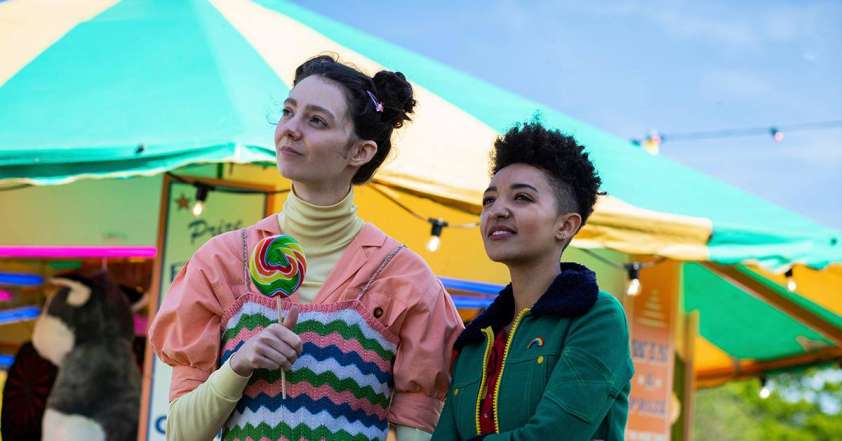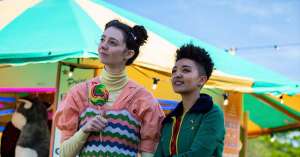 Most Entertaining Netflix Shows to Binge Right Now
Are you looking for the best Netflix shows to watch? View our list of the best shows to binge on Netflix right now.
10 Most Entertaining Netflix Shows to Binge Right Now
---
Are You Gonna Be My Girl by Jet (2003)
While everyone is concerned about having the least amount of contact with other people as possible, this is a great song to rock out to and ask the girl you've been sharing coronavirus memes with, are you gonna be my girl?
New Slang by The Shins (2001)
Keeping up with all of the new slang out there today can be hard to do, but it's never hard to let The Shins' melodic sounds carry you away.
Milkshake by Kelis (2004)
Summer is coming up and this song, while it may not quench your milkshake thirst or attract all the boys to your yard (because they're quarantined), it will put you in a great mood.
Clint Eastwood by The Gorillaz (2001)
With a unique flow that combined alternative rock with hip hop, The Gorillaz introduced themselves with a song title nobody could forget, "Clint Eastwood."
Float On by Modest Mouse (2004)
Delivering a perfect lead single for their 2004 album, Modest Mouse captivated the world with this entrancing sound and the unusual visual style for their music video.
Gold Digger by Kanye West (2005)
Not many people can really say they like a gold-digging woman (or man), but its hard to deny the way this song by Kanye West and Jamie Foxx made you feel.
Get Your Freak On by Missy Elliot (2001)
Rap and hip-hop haven't been too instrumental in this throwback playlist, which is surprising because there were SO many good ringtone rap songs in this decade. Missy Elliot's "Get Your Freak" on had us all letting our freak flags fly and couldn't be left out.
Time To Pretend by MGMT (2005)
Playing pretend has gotten a bad rap as we get older, MGMT made it perfectly acceptable for us in the prime of our lives with their 2005 classic, "Time To Pretend."
Seven Nation Army by The White Stripes (2003)
The White Stripes gave the world the perfect song to get pumped up to or jam out to with Seven Nation Army. No early 2000s throwback playlist would be complete without this anthem.
Paper Planes by M.I.A. (2007)
When it comes to melding memorable lyrics and eclectic sound effects, few songs can compare to M.I.A.'s one-hit-wonder "Paper Planes."
Featured Image Credit: Outkast Facebook
---

10 Coronavirus Memes You Have to See!
In addition to reliving your glory days with the music above, another excellent way to pass the time during the quarantine is to browse these hilarious Coronavirus memes.
Coronavirus Memes
---