With the stay-at-home order lifted, more and more bars are reopening in Scottsdale. The city, known for its endless bar options and nightlife, has a wide variety of bars with everything from saloons to wine bars to speakeasies. If you're looking to get your drink on this weekend, visit one of these 10 bars that have officially opened up their doors once again.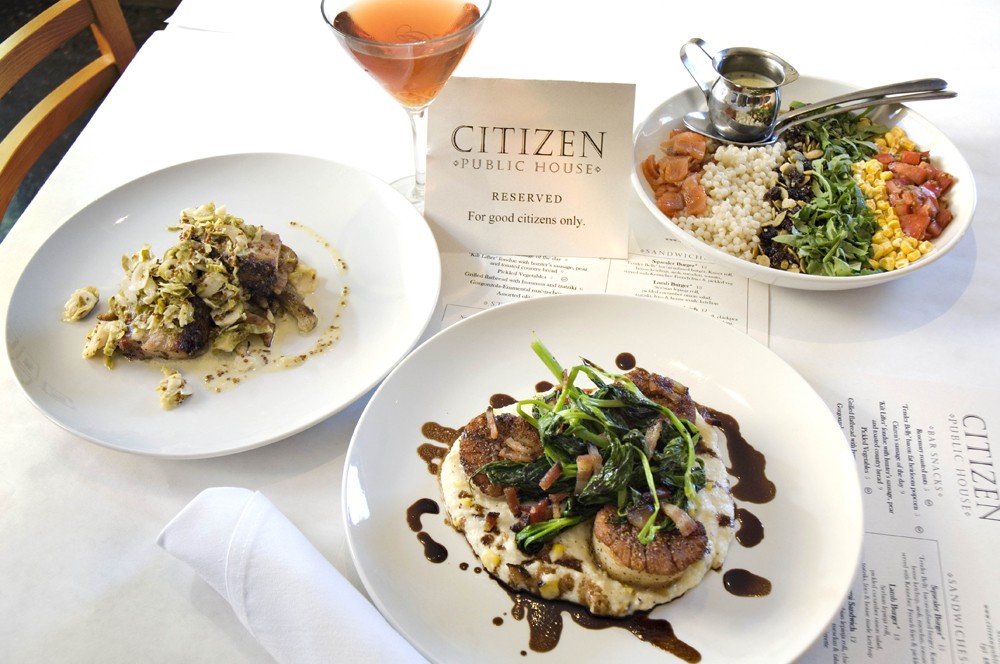 Citizen Public House is an upscale gastropub that offers craft beers and cocktails alongside sophisticated dishes like short ribs, seared scallops, and crab cakes. This ritzy spot was opened in 2011 by Andrew Fritz, a man well-known in the Phoenix restaurant industry. Having served on the board of Devour Phoenix and being named one of Arizona's 35 Entrepreneurs under 35, he's taken his years of knowledge and skill and created a spot where you will find perfectly prepared cocktails and dishes.
If you're looking for something a little less formal, head to Coach House Tavern, Scottsdale's oldest tavern. Established in 1959, this dive bar is known for its cheap drinks and its festive spirits during the holidays when they cover the entire building (floor to ceiling) with Christmas lights. There are very few places in Scottsdale where you can get a drink for $3.50 so run don't walk to Coach House to quench your thirst.
The minute you walk into The Beverly on Main, you are transported to the 1920s. This speakeasy-like bar is small, dimly lit, and has an extensive cocktail list. From classic cocktails like the French 75 to signature cocktails named after current events, Beverly is the place to be on a Friday night. Especially because during the weekends, the bar invites live music and DJ's to liven up the atmosphere.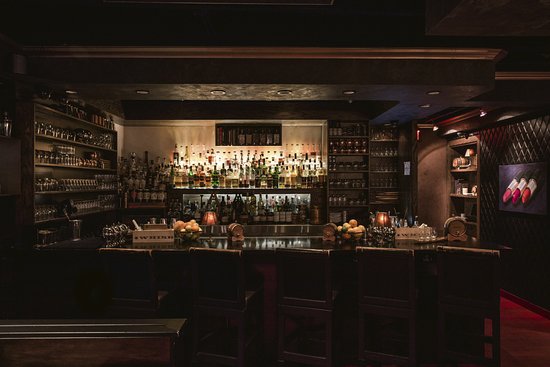 Perched above 3rd Street and Scottsdale Road sits Second Story Liquor Bar, a refined cocktail lounge that houses over 300 different whiskeys. Sip on your cocktail as you overlook downtown Scottsdale and its lively nightlife. If you visit on Wednesdays, you can take advantage of the $1 all-day oysters deal, a deal that cannot be found anywhere else in the valley.
Named after a book written by Irish author, Robert Boyle, this Irish pub in the heart of Scottsdale will have you feeling like you traveled overseas and into another century. The Skeptical Chymist is host to many vintage apothecary items that have been purchased from Ireland. As for the bar itself, it's always stocked with craft beers and it rotates its tap frequently.
Hiding in the heart of Scottsdale Civic Park, AZ88 is a modern gastropub (also self-described as a "modern saloon") that serves martinis filled to the brim and classic cuisine. If martinis are not your drink of choice, no need to fret, their cocktail list is extensive and they have plenty of beer options.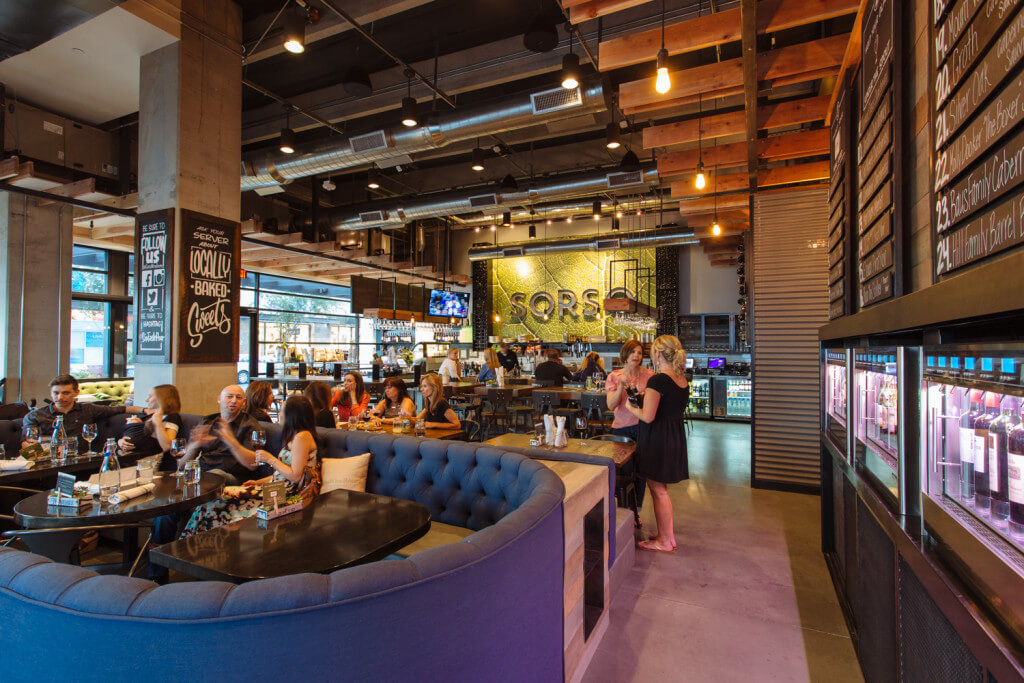 If you're looking for an evening out with the girls or you want a lowkey night sipping wine, look no further. Sorso Wine Room is a chic lounge named after the Italian word "sip." Here you can sip on everything from wine to champagne to beer to cocktails. They have an excellent bottle and by the glass selection and the deal is even sweeter on Tuesdays when you can get half off select bottles all day long.
For a true western experience, head to Rusty Spur Saloon, a bar that was established in 1951. The building, which was once the Farmers' Bank of Scottsdale, is now a registered historic landmark. As Scottsdale's first saloon, it attracts locals (cowboys included) and travelers alike due to its decor, drinks, delicious burgers, and live entertainment that takes place 7 days a week.
Vine and Hops is a great place to go out with friends when you're looking for a casual atmosphere. Bring your furry friend and enjoy one of their 70 global wines or one of their 20 craft beers on the cozy patio. If you're looking to avoid the Arizona heat this summer, spend your time indoors beating friends at darts.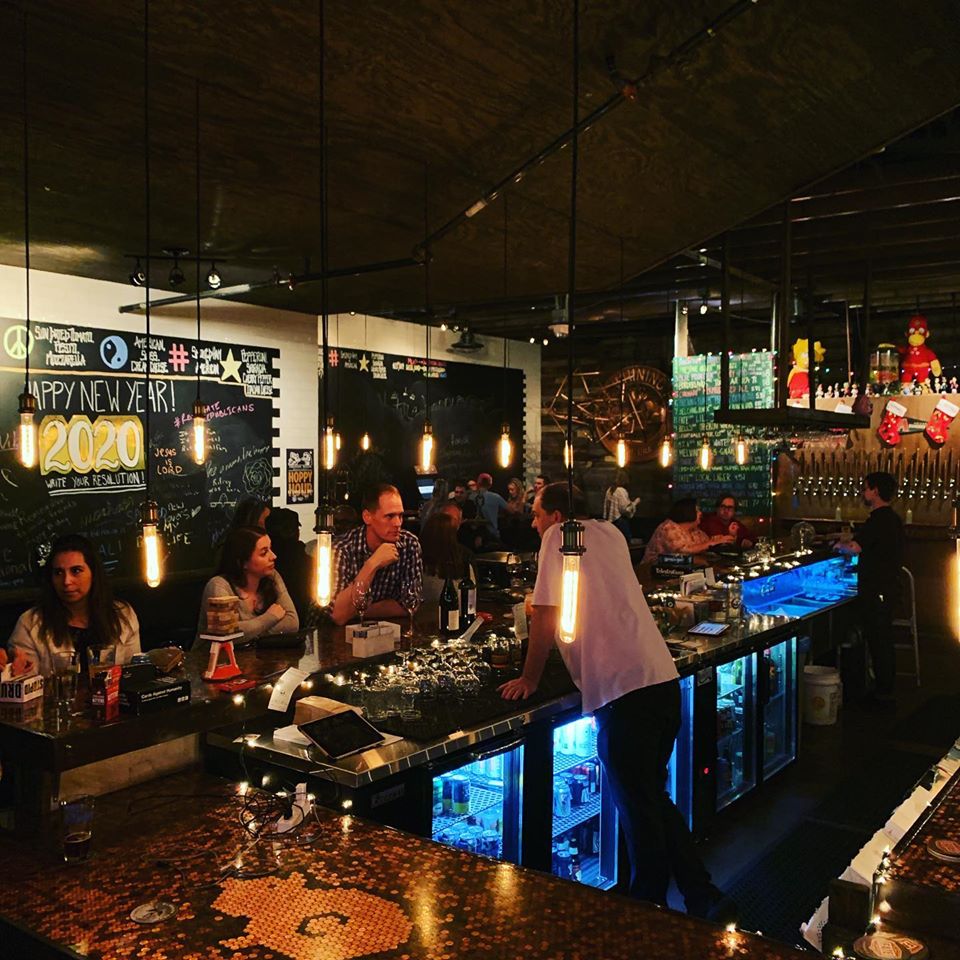 The Whining Pig was established in 2013 and has since expanded to multiple locations throughout Arizona. With two locations in Scottsdale, getting the chance to experience their vast wine and beer list is easier than ever. At the Desert Ridge location, you can spend your time sipping on a beverage while playing the classic games (everything from cards to checkers to Guess Who)  that are all throughout the bar or you can head to the back for a hidden speakeasy that offers a more upscale experience and craft cocktails.