With the Super Bowl nearing, we've taken the liberty of sharing a few tail-great Super Bowl cocktails that you can make at home! Whether you're relaxing at home watching the game with the fam, hosting a Super Bowl party, or maybe spending your day at one of these restaurants in the Valley, these cocktails are the perfect pairing to Game Day.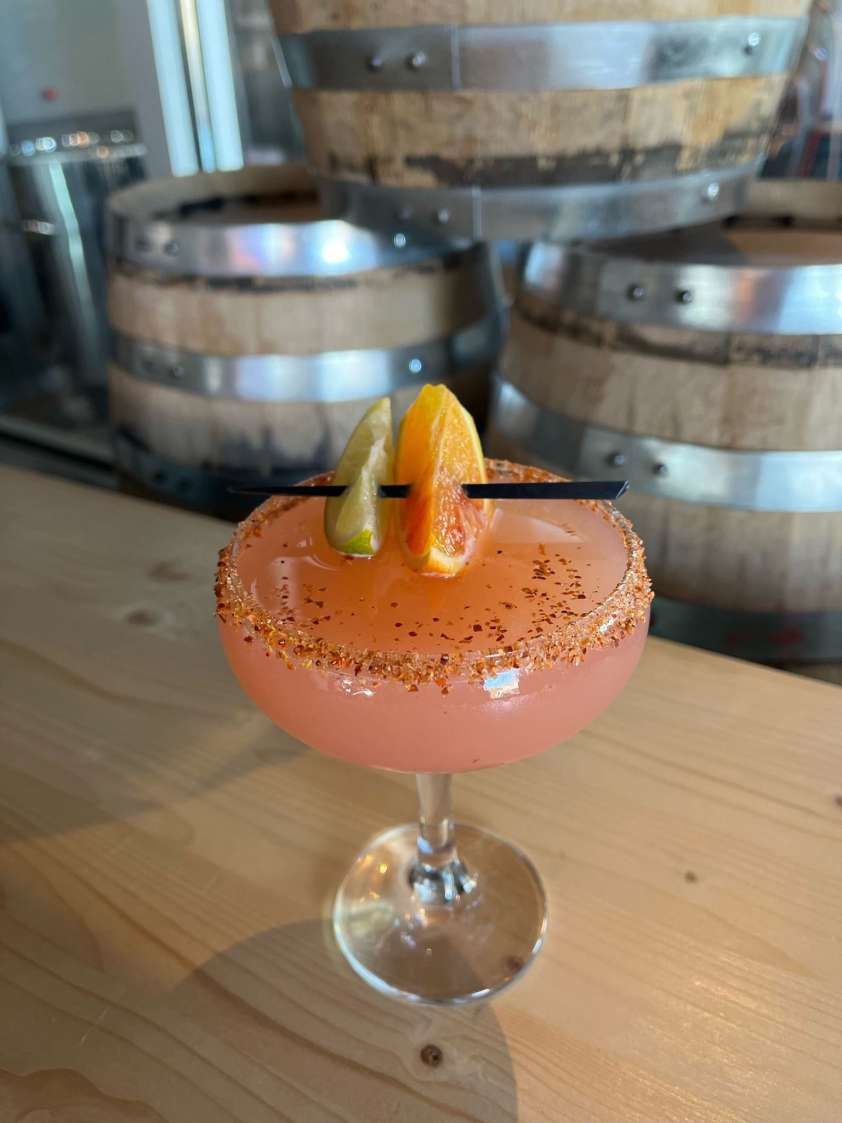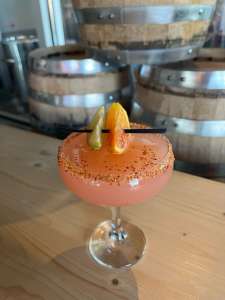 7042 E. Indian School Road, Scottsdale, AZ
You'll be cheering for this thirst down– Blue Clover Distillery's limited-time Super Bowl cocktail, The Confetti. This fruit-forward libation is made delicious with Blue Clover's handcrafted Hatch green chile vodka, fresh lime juice, sours, agave, passion fruit, pineapple, and Blue Clover Red Chile Habanero Bitters. Garnished with a complementary spice rim, an orange, and a lime slice, this cocktail is sure to be a fan-favorite at your viewing party celebrations! Blue Clover's artisanal green chile vodka is available for purchase at Total Wine & Spirits, Tarbell's Wine Store, AJ's Fine Foods, and Blue Clover Distillery. The distillery's red chile habanero bitters are available at Trevor's Liquor Store and Blue Clover Distillery!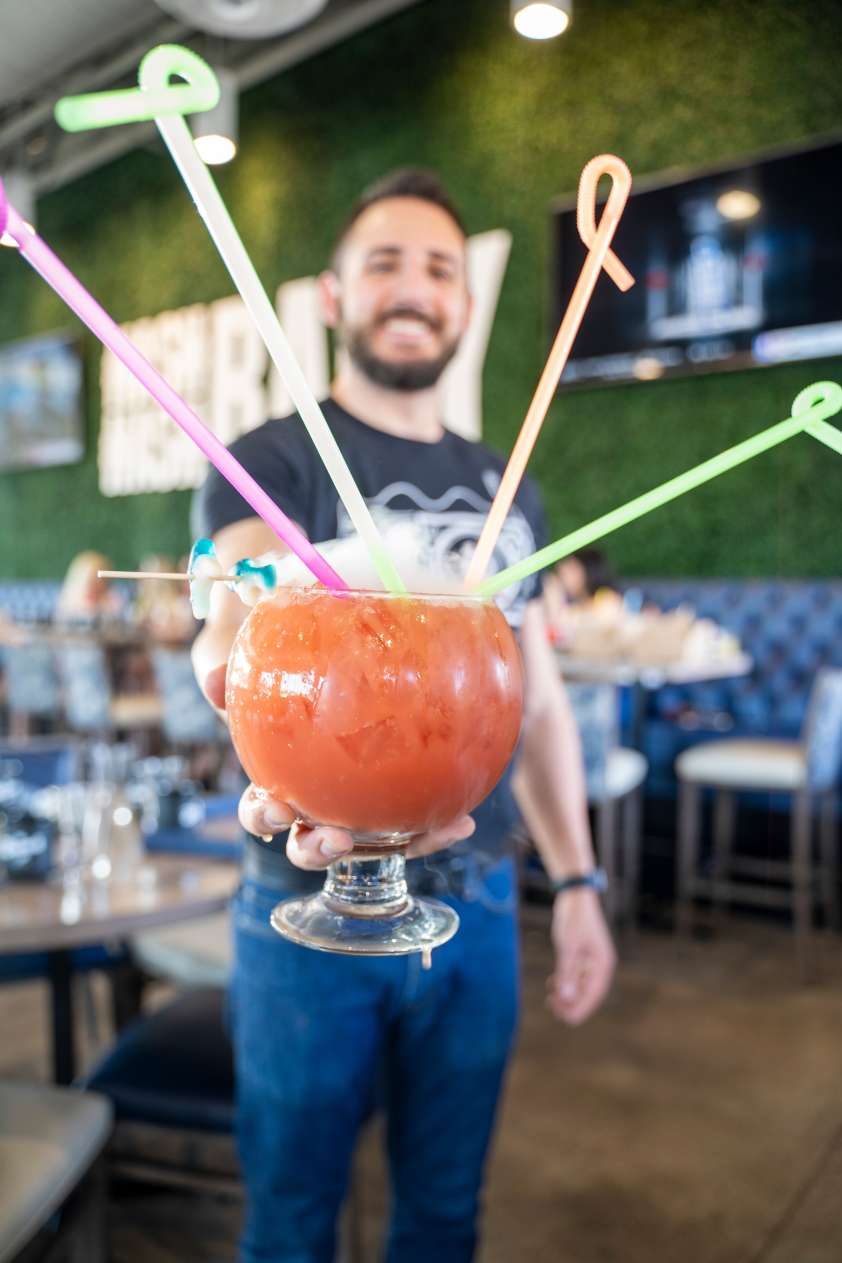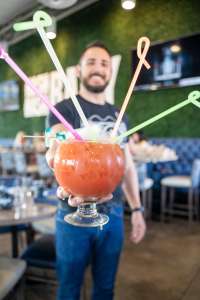 2855 West Ray Road #4, Chandler, AZ
4315 East Indian School Road, Phoenix, AZ
8777 North Scottsdale Road, Scottsdale, AZ
14838 North Frank Lloyd Wright Boulevard, Scottsdale, AZ
The Super Bowl is all about going big or going home, right? Why not do the same with your game day cocktails!? Hash Kitchen's chilled tequila sunrise is made with 100 percent blue agave tequila, muddled orange, and pomegranate grenadine and served in a 50-ounce fishbowl. This playful take on a Tequila Sunrise is perfect for shared sipping on game day or going for gold as you solo sip this massive and delicious cocktail!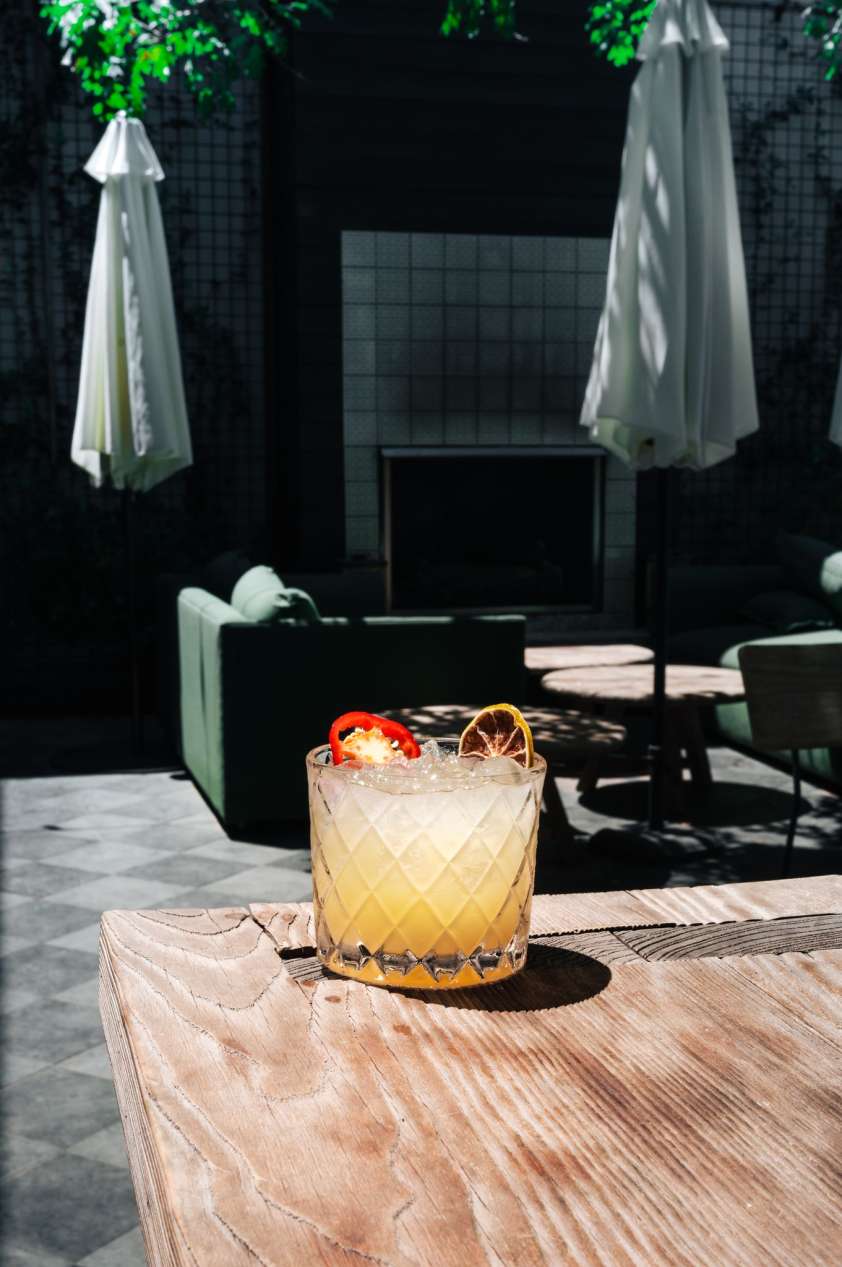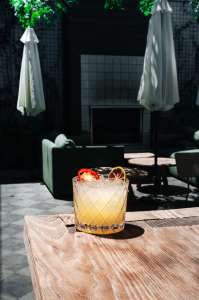 4712 N. Goldwater Boulevard, Suite 110, Scottsdale, AZ
With the Super Bowl hosted in Los Angeles this year at SoFi Stadium, celebrate like you're in the City of Angels with a cocktail that was inspired by L.A. and created in L.A.! You won't want to pass on Zinqué's spicy-sweet L'Amante margarita on Super Bowl Sunday! This game-winning cocktail is mixed with El Tesoro Tequila Reposado, freshly squeezed lime, cilantro, Fresno chile, and agave then garnished with a lime wheel and cilantro. The Fresno chile adds a spicy edge to the robust flavor of smokey oak from the tequila reposado and balances out the acidity of the lime and sweetness of the agave.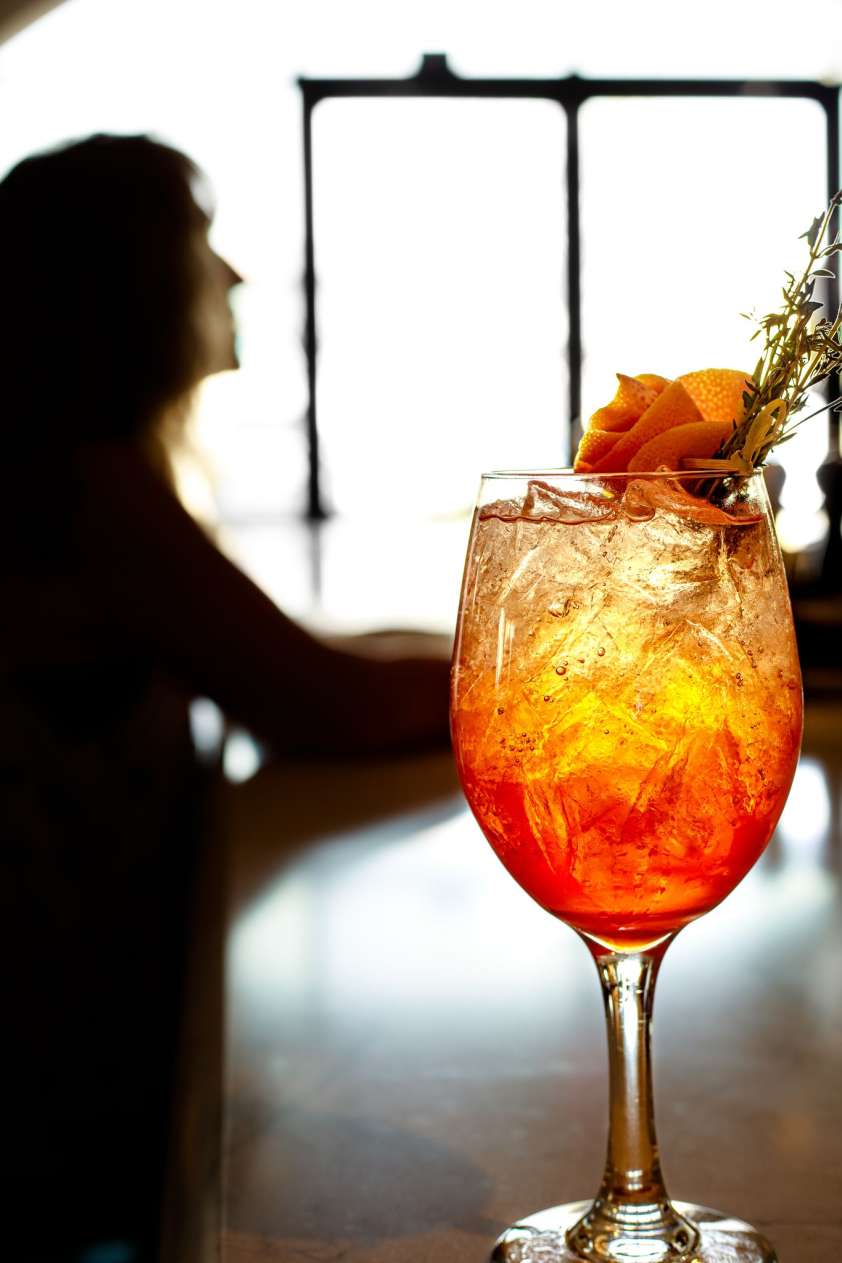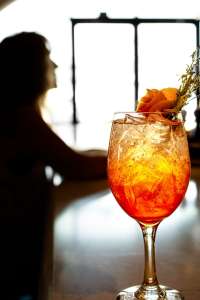 23655 N. Scottsdale Road, Suite #120, Scottsdale, AZ
Matching the vibrancy and excitement of the game, The Italian Daughter's Venetian Spritz is here to kickstart your game day fun. This fiery orange cocktail, rivaling the hues of a sunset, is made bright and tasty with Aperol Aperitivo, Italian prosecco, and club soda. Simplicity is key for this cocktail's ingredients, not only to make at-home recreation easier for you but also to achieve a smooth, easy-to-drink finish on a refreshing spritz. Start your game day right with the striking Venetian Spritz– it's the perfect drink to revitalize your spirit (and your taste buds) as you cheer on your favorite team!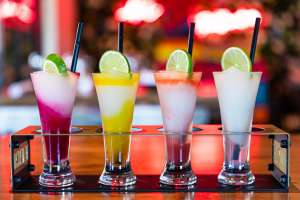 4801 E. Cactus Road, Scottsdale, AZ
A good frozen margarita? That may be better than a touchdown. With The Mexicano's perfected margarita recipe, anyone can create their fan-favorite flight at home! Start by creating your own, housemade fruit puree by blending your favorite frozen fruit and agave simple syrup. Add this puree to the bottom of the glass and top the drink with your blend of ice, Corazón Blanco Tequila, Cointreau, and lime! Experiment with different flavors and create a fun, at-home frozen margarita flight for Super Bowl Sunday!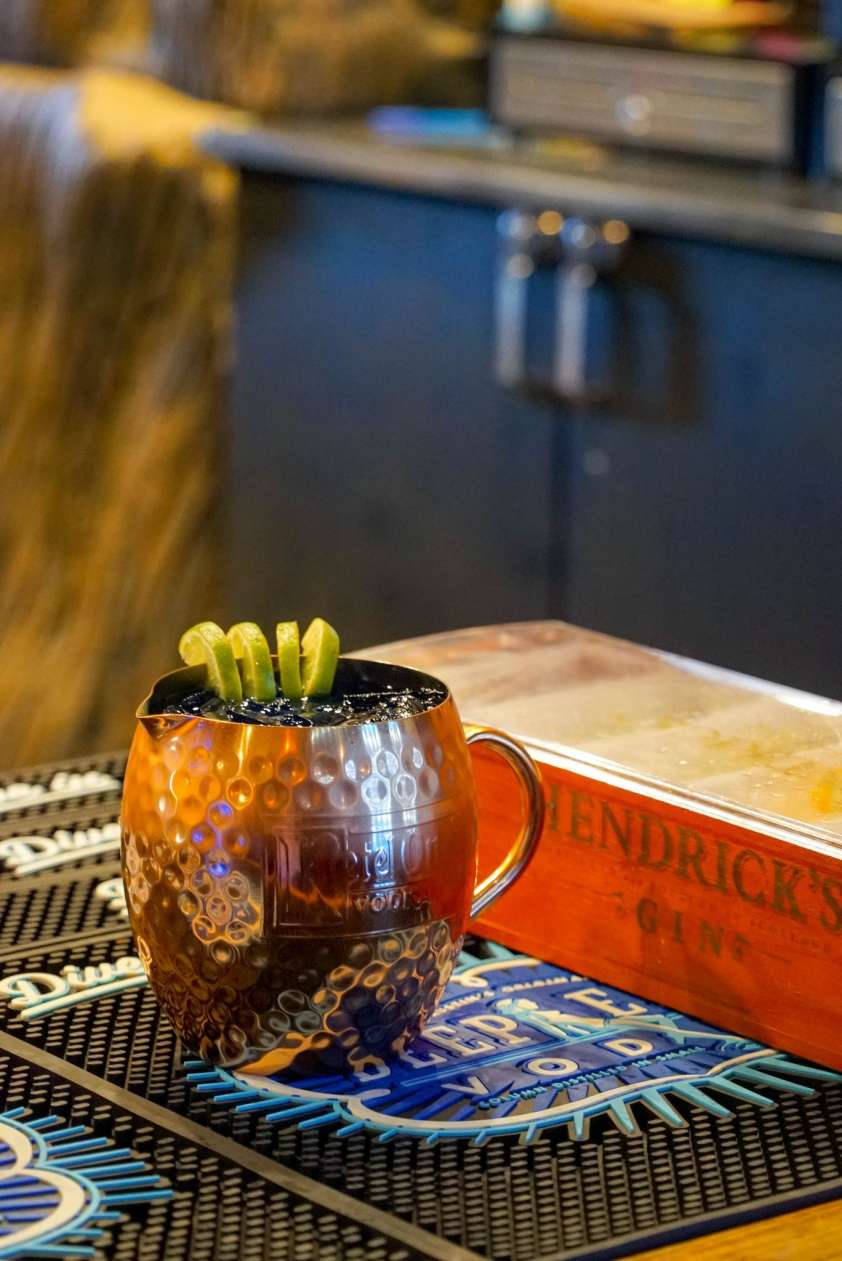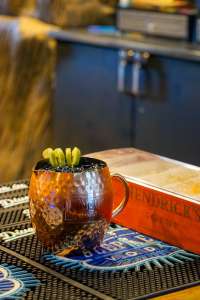 21001 N. Tatum Blvd #95, Phoenix, AZ
Score a win with ComicX's take on a Moscow Mule for your game day celebrations! Made with Deep Eddy's Vodka, ginger beer, fresh mint, a splash of club soda and garnished with fresh lime slices, this popular Moscow mule is just the cocktail you need to start your Super Bowl party! This cocktail is easy-to-make, refreshing to drink, and requires minimal ingredients–these are just a few reasons this Moscow mule is a favorite Super Bowl cocktails!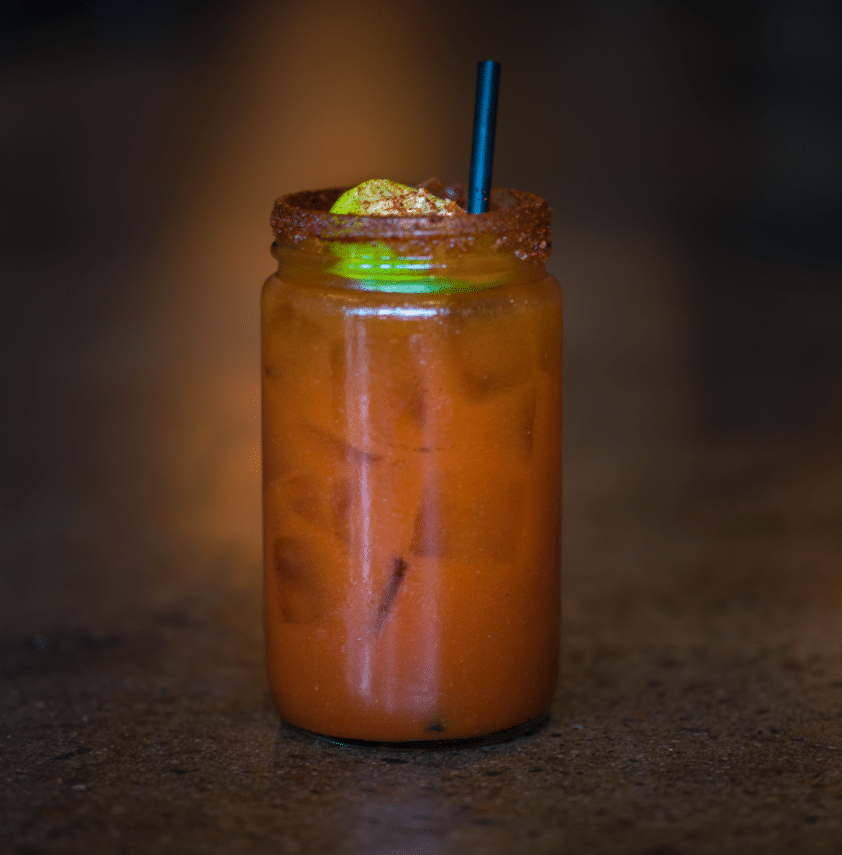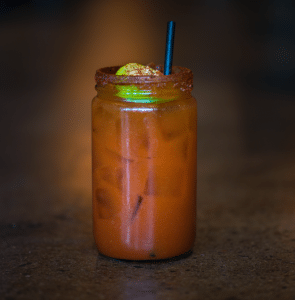 3961 E. Camelback Road, Phoenix, AZ
A title-winning favorite, CRUjiente's Michelada recipe is here to help you celebrate your team's win or lessen the hurt of the loss! Put a spin on your favorite beer with this tasty cocktail that is mixed with your choice of beer, Maggi Sauce, onion and garlic powders and a made-from-scratch Michelada mix including Rancho de Chimayo, jalapeño powder, hot sauce finished off with a freshly squeezed lime and the rim of the 32-oz glass is garnished with Maldon Sea Salt and Rancho de Chimayo.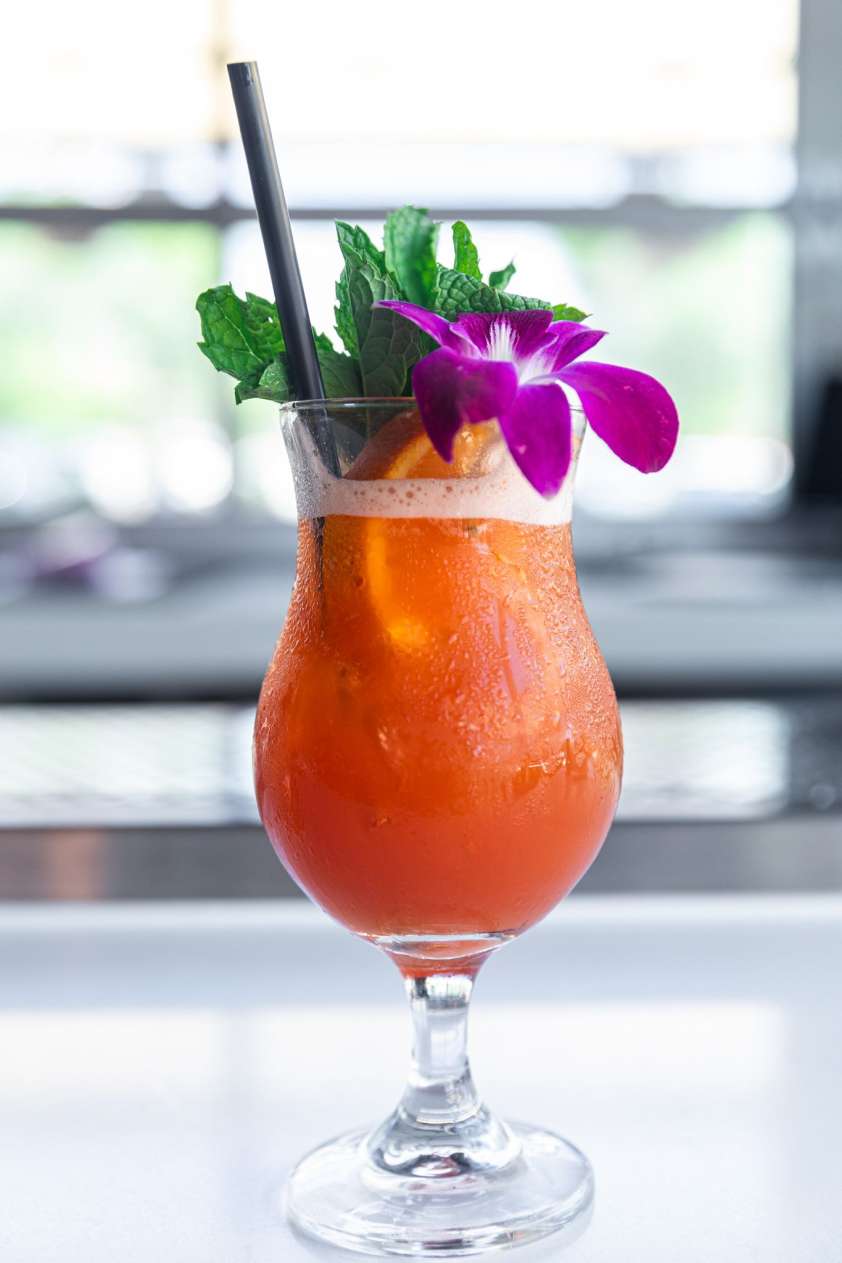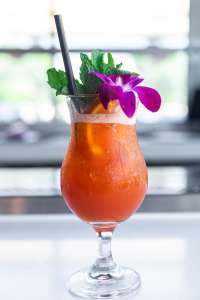 15530 N. Tatum Blvd. Suite 160, Phoenix, AZ
3151 W. Frye Road, Chandler, AZ
9780 W. Northern Ave #1100, Peoria, AZ
You can't lose if you recreate The Sicilian Butcher's Italiantiki cocktail! Newer to the restaurant's menu, this cocktail is balanced for a burst of tropical flavor with Varnelli punch, Carpano bitters, passion fruit, fresh lime, pineapple, and tiki bitters. This bright orange cocktail is sweet, tart, and refreshing in taste to awaken your taste buds. The Sicilian Butcher recommends garnishing this fruit-forward cocktail with fresh herbs and an orange slice for your game day viewing festivities!