In the latest of virtual experiences amidst coronavirus pandemic restrictions, you can now take a virtual reality hot air balloon ride over Phoenix, Arizona.
Since in-person hot air balloon rides are currently not allowed, you can join Hot Air Expeditions and catch a glimpse of what ballooning is like, straight from the perspective of the hot air balloon basket! During the virtual reality ride, you can use your cursor or phone to move the screen up, down and around for a feel of the sights and sounds of the Phoenix desert.
Enjoy the closest thing to a real-life hot air ballooning experience! Guests can expect to feel like they're on a "magic carpet ride" and "riding on a cloud"; two phrases that have been used to describe the beauty, exhilaration, and gentleness of balooning. The hot air balloon travels at speeds of five to six miles per hour, giving you virtually no sense of motion, but more a feeling that you are hovering above the earth.
During your 15 minutes of exhilarating virtual reality, you will feel like you're truly floating in the clouds—and perhaps even navigating the balloon yourself—with the ability to move the screen up and down as you check out the gorgeous desert views of Phoenix, Arizona.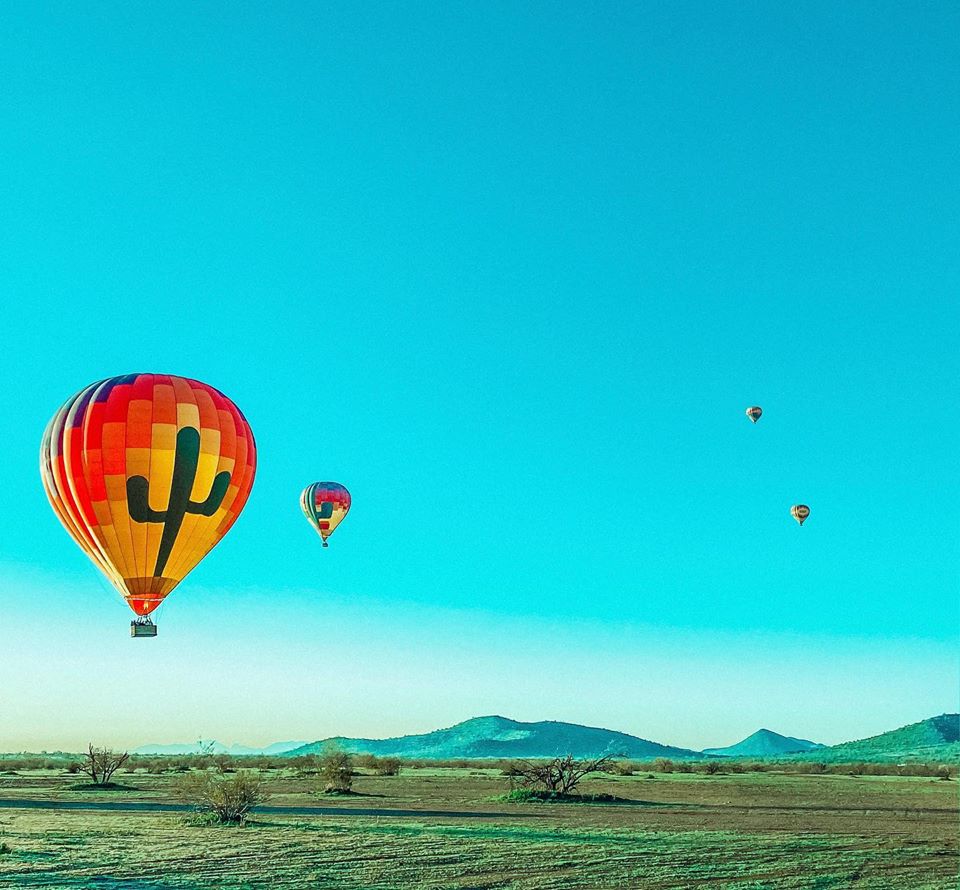 Hot Air Expeditions remains committed to a once-in-a-lifetime passenger experience, even if it's virtual for the time being. Founded in 1991, Hot Air Expeditions was formed by a lot for the awe-inspiring view of watching hot air balloons float effortlessly among the clouds. With the first endeavor in Phoenix, Arizona, Hot Air Expeditions now balloons all over the country, with one of the largest capacity hot air balloon ride operators in the United States.
Join Hot Air Expeditions for an upcoming virtual reality hot air balloon ride sometime soon! If you like what you see, be sure to book an in-person ride for a later date.