Star Wars fans everywhere aren't mad about quarantine—we finally have the chance to binge-watch a complete movie marathon from home with no interruptions. We are so ready to party up for our favorite fandom on May 4th, and luckily, we aren't the only ones feeling the need for a positive force to turn the tides in our lives.
This year, Sweet Dee's Bakeshop in Scottsdale is ready to level up your May The Force Be With You celebration with their unique Star Wars treats. Eight different galaxy-themed boxes are available for pre-ordering today.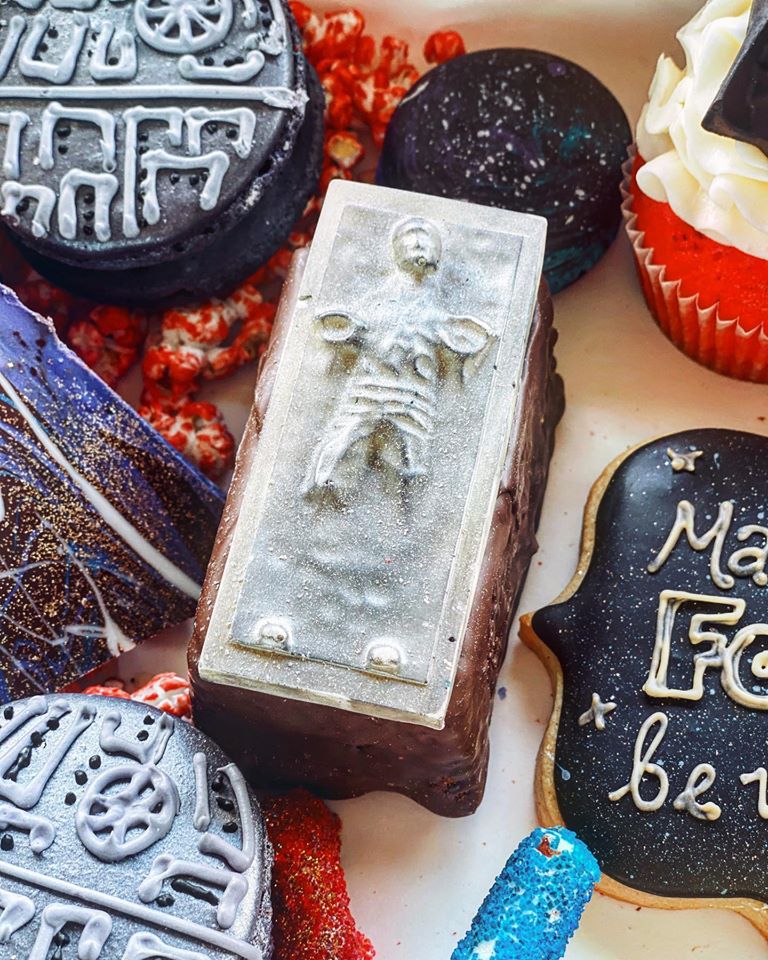 Macarons, cake pops, chocolate brownies… If you are a serious sweet tooth, this box is for you! Plus, how can you celebrate May 4th without the Jedis? Seriously, we wouldn't dare to consider ourselves Star Wars fans if we miss out on this signature box, right?
Or… maybe you are more of a Chaotic Evil type of person? No worries, Sweetdee's definitely is not going to neglect the needs of those who are more into the Darkside. The Sith box carries cookies, pretzels, and macarons — all in the classic Sith red color theme!
Not only will The Rebel box be your perfect ration package on the way to restore justice and balance in the galaxy — this box is also gluten-free!
If you are looking to have a quick mix of some most iconic treats in the galaxy, then Endor will be your perfect choice. This small and affordable box is the perfect reward to give yourself for sticking to social distancing and keeping yourself and others safe!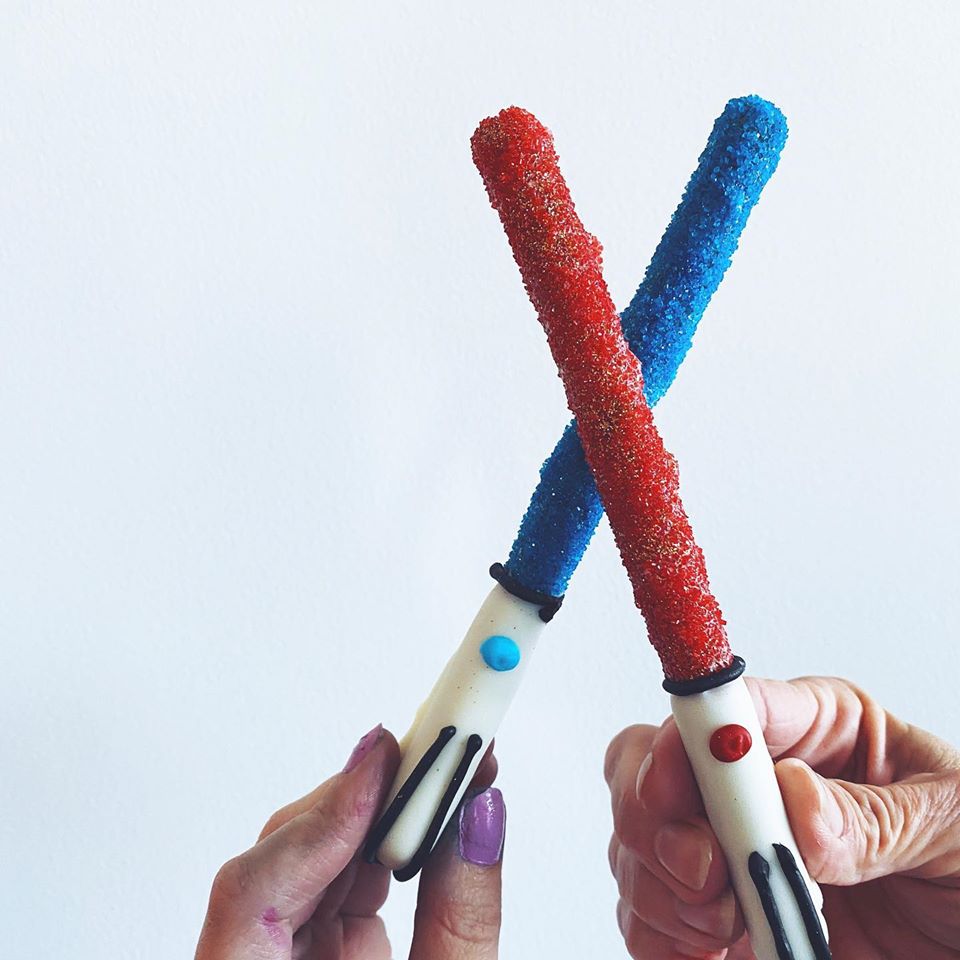 Feeling up to a swordfight? This package includes a red saber pretzel and a blue saber pretzel! Who will be the winning and for whom the force will shine?
Go full-on into the dark side with this expert-level package that has literally everything you've been craving! Cake pops, pretzels, cookies… and surprise! Naboo also comes with a special red syrup recipe card for you to conjure up in the kitchen.
Get this ultimate Star Wars treat bundle that will satisfy every single person in your household. Been wanting a quarantine party to cheer your families up? This is the last piece you've been looking for!
These boxes are not in endless supply — grab yours before your favorite is sold out, too, and we wish you a wonderful time filled with sweets and treats with your beloved family while staying safe. May the force be with you!