Our heart tightens with the recent malicious events targeting the AAPI community. Thankfully, Phoenix has always been a robust, diverse, and supportive community for all humans alike. That's why we are putting together a list of #StopAsianHate virtual anti-racism events happening in Phoenix, so we can all be stronger allies for those in need.
It is indeed heartbreaking that, in this day and age, we are still saying such primal hate flowing across our country. However, we can all educate ourselves and stand by the right to fight against the wrong.
(Featured image credit: Japanese Friendship Garden)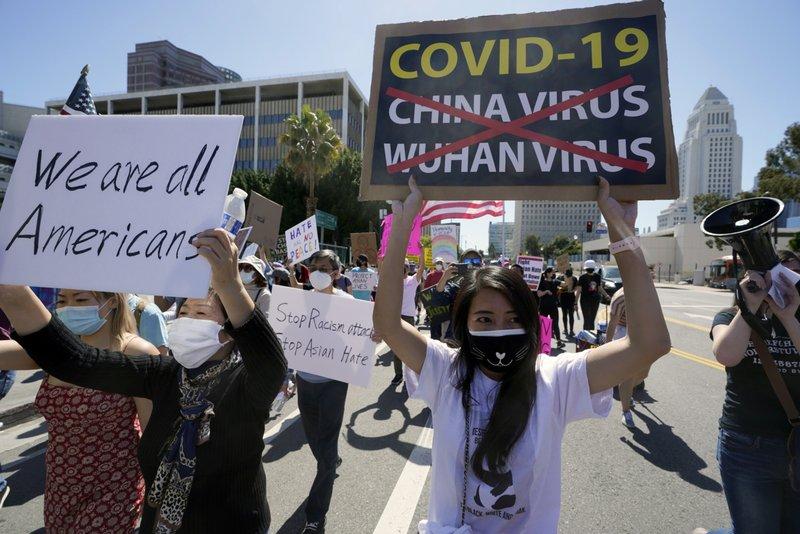 Image Credit: KNAU.org
If you were in town the past weekend, you must have caught a glimpse of the anti-Asian-hate rally happening in Phoenix. Hundreds of residents gathered to stand against the increasing anti-Asian hate crimes across the state. After a whole year of quarantine, fear, and chaos, now is the time we fight against hate and violence. If you weren't able to participate in the rally, check out one of these online events below, and learn how you can help.
#StopAsianHate Virtual Events 
Sun, Apr 4, 2021 4:30 PM CDT
Are you feeling overwhelmed, isolated, and frustrated because of the recent events? Do you identify as Pan Asian, Asian American, Pacific Islander, or South Asian American? This event is made to build connections. Immerse yourself in a supportive, compassionate community.
Wed, April 7, 2021 7:30 PM – 9:00 PM CDT
You can make life better for your fellow human beings, starting today. Join the Stop AAPI Hate Virtual Summit on April 7th and determine how you can be a part of the movement. The panel will cover what a hate crime is and if policy changes are needed to protect our community better.
Wed, April 21, 2021 7:00 PM – 8:00 PM CDT
Asian women leaders will share their voices in this virtual event. Topics include politics, social justice, racism, and life as an Asian woman in America. The first step to being an ally is education and awareness. Hear the first-hand experience and feedback from these amazing ladies and gain insight from a fresh perspective.
Wed, April 28, 2021 4:00 PM – 5:00 PM CDT
The alternative healing culture and New Age philosophies are so popular right now. Interestingly enough, the main body of the holistic philosophies came from Asian heritages. This event focuses on American Buddhism, and the role played by the AAPI community. If you're big into the healing culture, you'll find this event quite rewarding.
AAPI Support Resources in Phoenix, AZ
326 E Coronado Road, Suite 200 Phoenix, AZ 85004
APCAAZ is one of the largest, most inclusive, and most influential AAPI support organizations in Arizona. The organization has helped a lot during the pandemic as it has a heavy focus on healthcare for the AAPI communities.
You will find an extensive list of resources and links on the organization's website if you need help. They also stay on top of legislative updates. So if you're looking to find out how recent legislation may affect you as a member of the AAPI community, check out their website!
https://youtu.be/pR7S9rrF9Y4
P.O. Box 64864 Phoenix, AZ 85082
The AAAA is here to enhance unity, bring awareness, and address racial and cultural issues. The organization has been the home of many AAPI community members and has made many dreams come true.
The Asian COC of Arizona has been advocating commerce for the AAPI community since 1993. On their Instagram account, you'll find episodes of IGTV video featuring Asian-owned and minority-owned businesses. If you're looking for support with your business, you should talk to the Arizona Asian COC for sure.
How Can You Help?
Check On Your Friends
Check on your AAPI friends and see how they're doing. Each individual responds to grief, anger, and fear in different ways. On top of that, the Asian culture tends to encourage individuals to hold the emotions inside. Just because your friend seems okay doesn't mean the hate and violence do not shake them up. Be compassionate and mindful with your approach, and provide reassurance that you're there to support them.
Be a Cultural Advocate
Be a cultural advocate for the AAPI communities! Phoenix has a diverse cultural atmosphere, and there are so many events featuring AAPI heritages. The Phoenix Chinese Week is big each year, and Asian-owned businesses and other organizations also have culture events year-round. Remember, Asian culture is more than Sushi, bubble tea, and Chinese food. Be an ally and learn a new culture — it will be fun!
Always Protect Yourself
When witnessing anti-Asian violence, always ensure your own safety first. Report the crime to the authority, but never intervene unless you feel safe enough to do so. Stand up, speak up, but always be smart.