Six Flags Hurricane Harbor Phoenix reopens March 14 and, with family rides, kids rides, and thrill rides, people of all ages are sure to enjoy unbelievable fun and adventure. We put together a complete guide to experiencing the best of what Six Flags Hurricane Harbor Phoenix has to offer. Grab your season passes while they have their spring break sale going on! You'll save up to 65-percent with their current deals.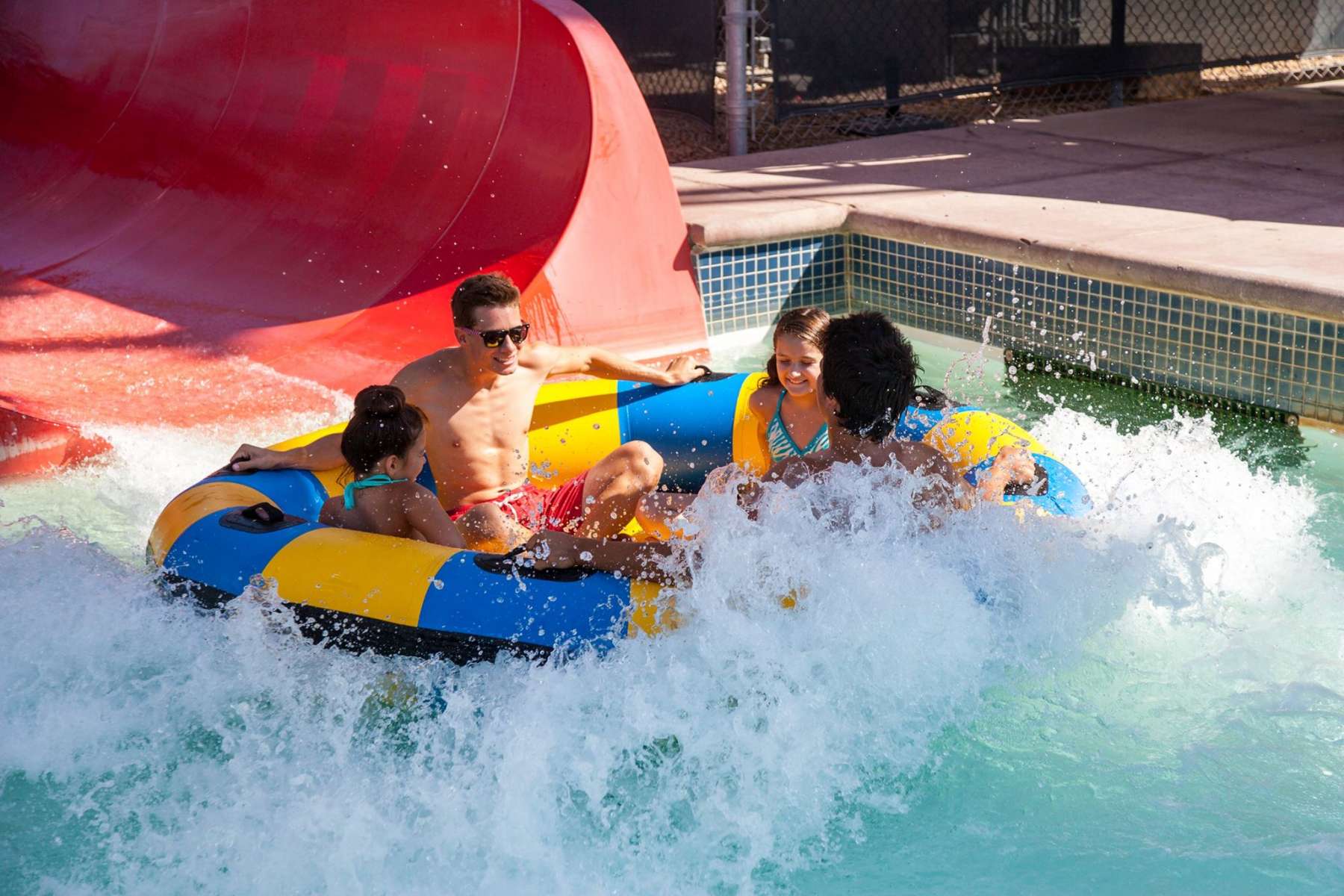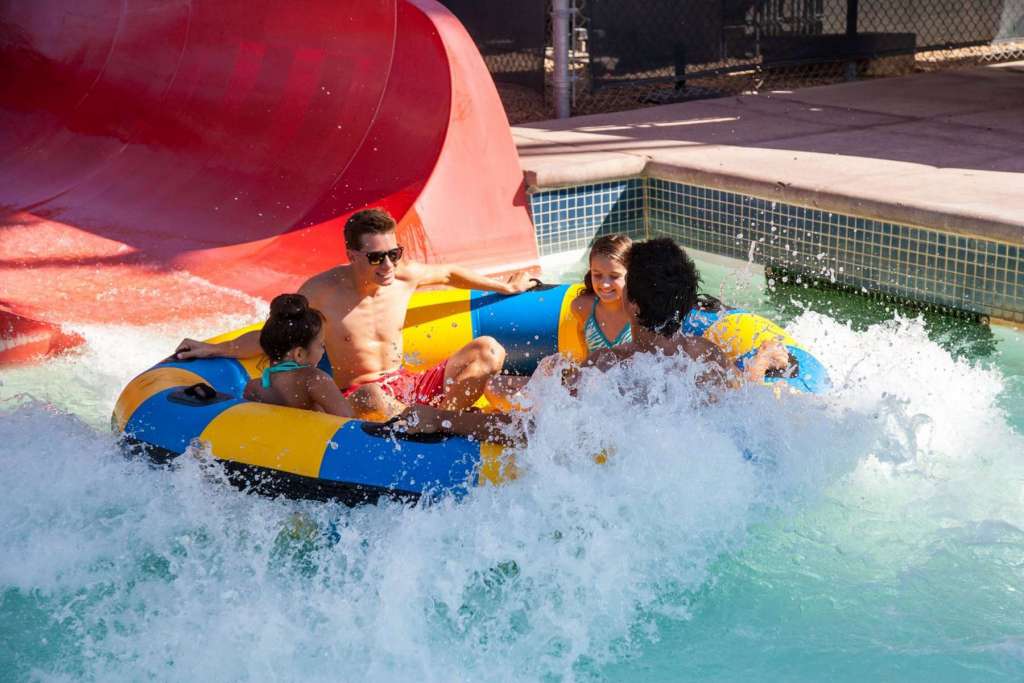 Six Flags is known for family fun and one fun attraction at their outdoor waterpark, Hurricane Harbor, is the new Crazy Cactus Roaring River. It has been recently transformed by adding new wave action and other water activities. It is open daily at noon.
Experience white water rafting at the Big Kahuna ride with 600 feet of sharp turns around the Raging River's canyon walls. Descending over 40 feet, the family is sure to love this ride.
Hurricane Bay is another family attraction that allows you to ride waves with a tube or body surf like you're in the ocean. There is also a lounge and Dive n' Movie events in the bay.
For a thrilling family adventure, consider the Typhoon Twister/Serpentine Complex. This ride involves 320-ft slides that shoot you into a bowl that with centrifugal force, keeps you going around until finally splashing down into a pool at the bottom.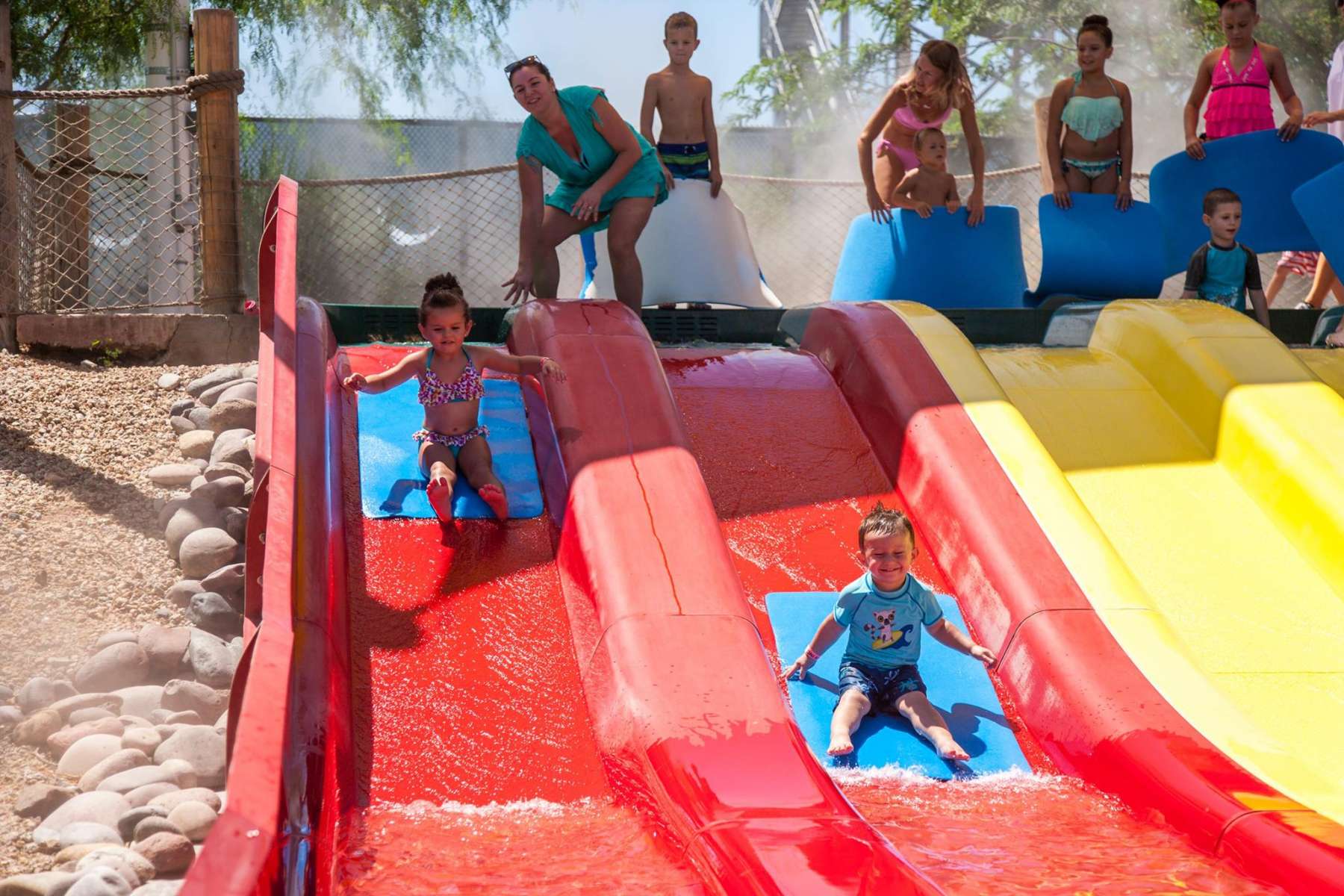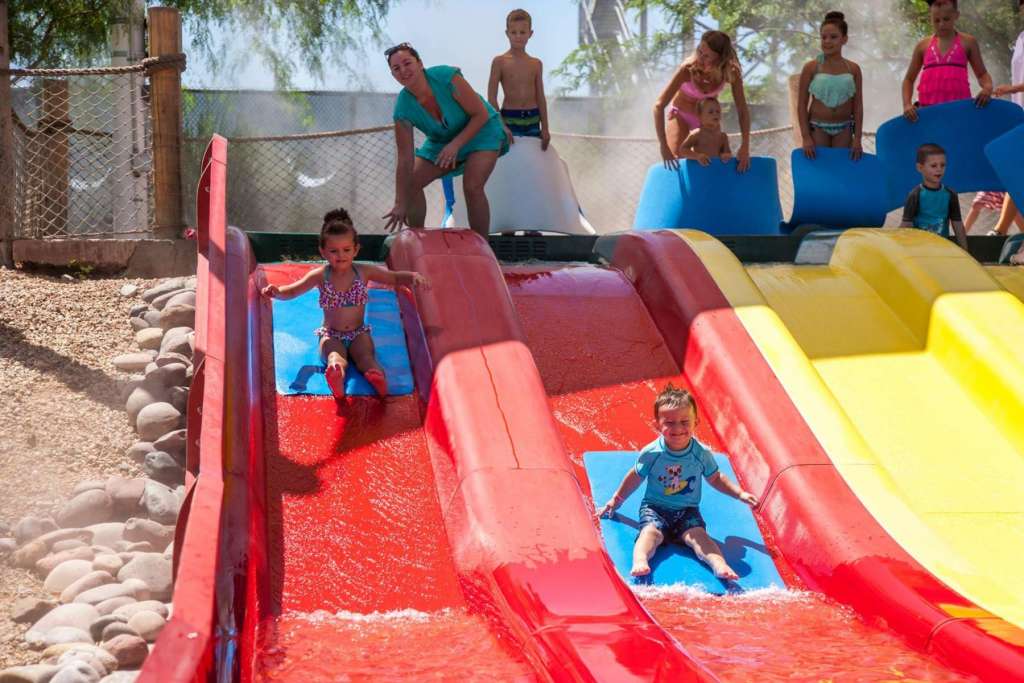 The littlest of riders still have a place for fun at Six Flags Water Park. Wet n' Wild Jr. is a fantastic place for kids to experience the rush of water slides. There are rides perfect for kids like Tiny Typhoon, Screamin' Streamers, and Bandai Racers.
Splash Island is another section of the water park that is great for kids. It is a 10,500 square-foot multi-level complex that includes five fun zones, nine slides, and a 300-gallon tipping bucket.
Splashwater Beach is another exciting new upgrade to Six Flags Water Park Phoenix and is perfect for kids of all ages. It includes a pool that covers 4,700 square feet with interactive water play areas secluded for kids and parents.
---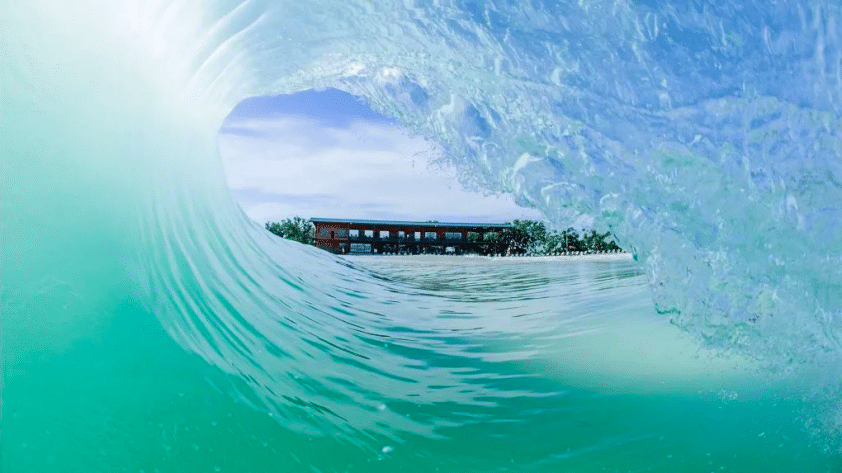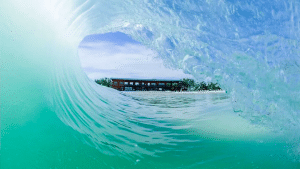 An 11-Acre Wave Pool and Beach is Coming to Scottsdale Next Year
Looking for more water fun? Scottsdale is getting a wave pool in 2021.
View the New Scottsdale Wave Pool
---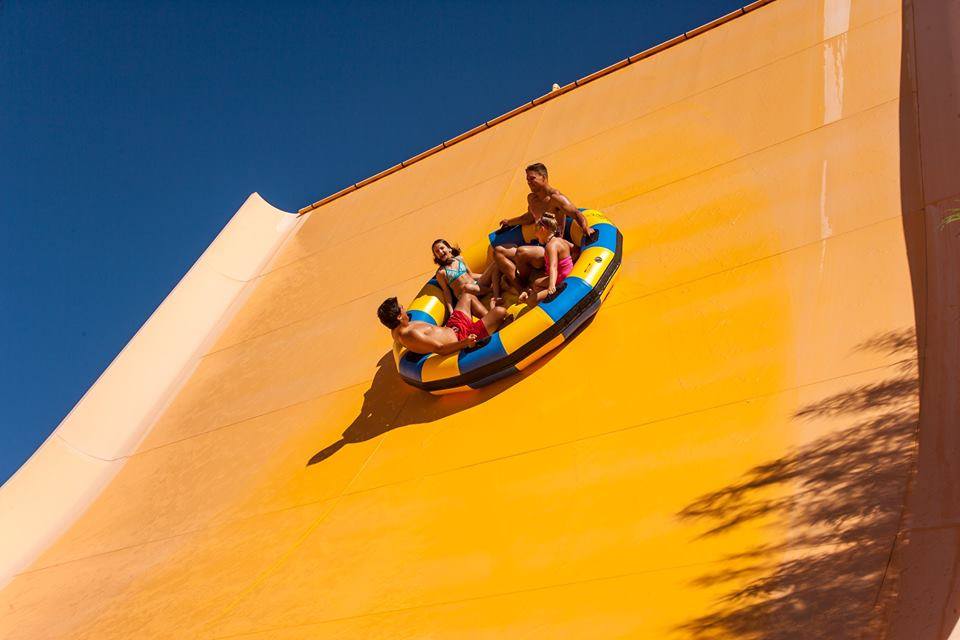 One of the most popular attractions at Hurricane Harbor is the Anaconda. It is a ride that spirals through corkscrew turns on rafts that fit multiple people. The Anaconda features some of the sharpest turns of any slide in the world and is sure to be a thrilling adventure.
Another thrilling attraction is the Bahama Blaster. This first-of-its-kind ride allows riders to race in tandem tubes down two slides that run side-by-side. They also shoot uphill with incredible turns and curves.
Bonzai Pipelines includes three different slides that run 42 feet down and allows riders to choose their adventure. They can also go alone or grab a partner and a tube and experience the fun together.
This category five river rapid ride is a thrilling adventure that runs over Mammoth Falls and drops riders 57 feet. There are wild twists and turns and even shoots vertically up a wall.
Experience the epitome of wild with Tornado at Hurricane Harbor. It is a four-person ride with specially designed tubes and shoots through a 132-foot tunnel from 75 feet above ground and into an incredible 60-foot-wide funnel. This twister of a ride is perfect for thrill-seekers.