There's this sweet time of year in Phoenix. We love it. The great thing is that it lasts for months and we affectionately refer to it as "patio weather." When this season hits, there's only one thing to do: go get brunch. From the leisurely to the fancy to the all-out crazy, these are the best brunch places near Phoenix to quench your desire for sunshine and a mimosa.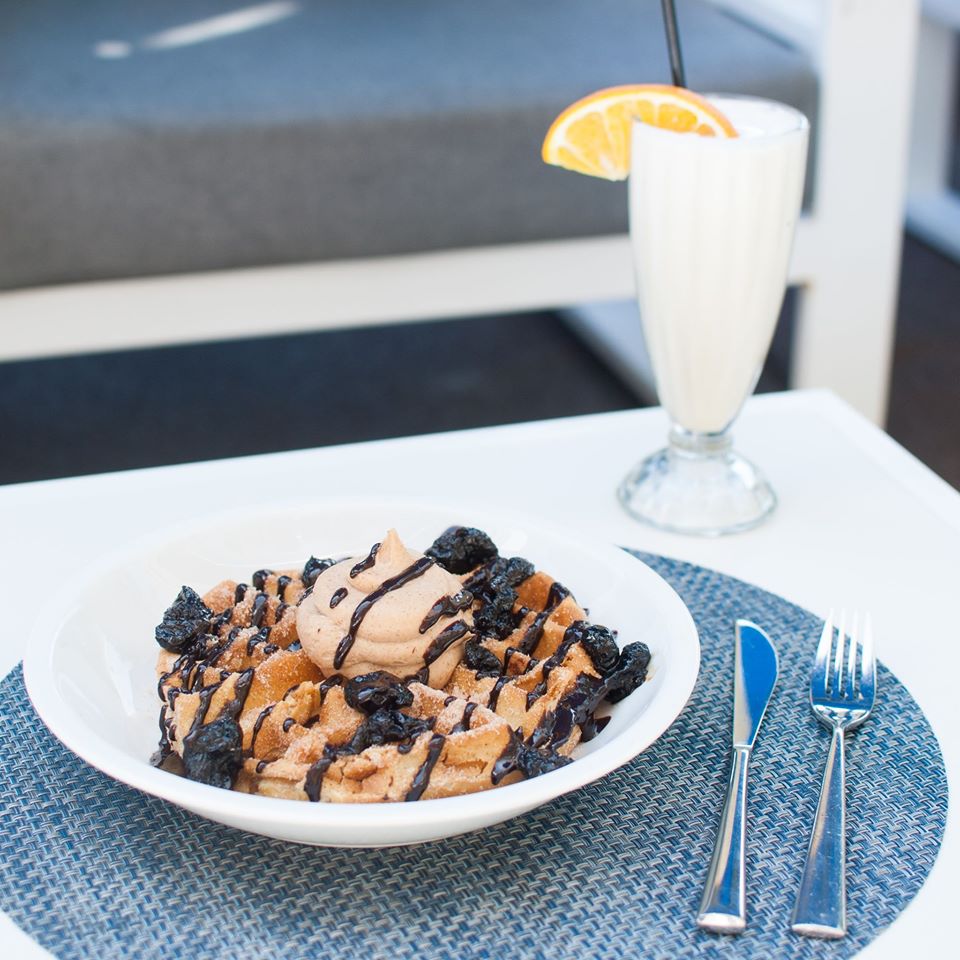 Listen, if you want to time travel without the hassle of inventing an actual machine, get yourself to the Hotel Valley Ho. ZuZu, the swank hotel's dining establishment, is like a mid-century modern haven. The brunch menu includes a huge array of different dishes, but don't underestimate the power of the buttermilk pancakes. Their Bloody Mary bar will let you throw everything you can imagine into your beverage.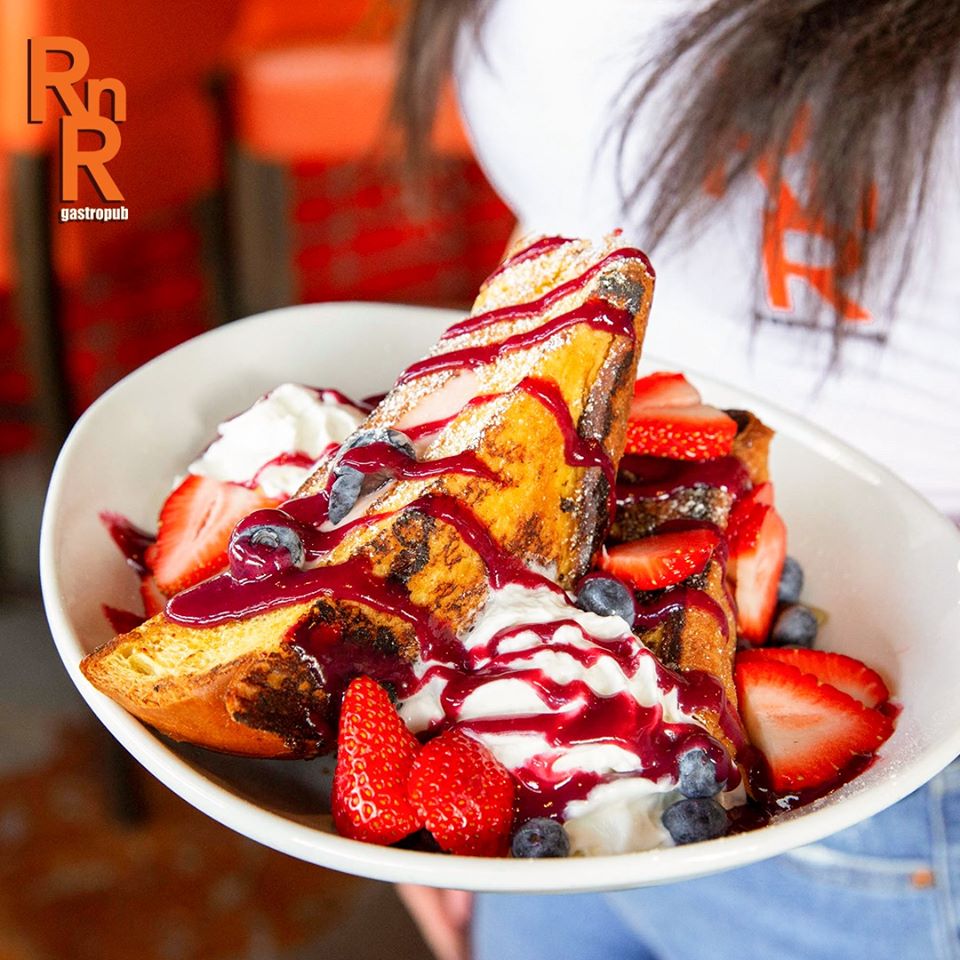 You're young. You're free. You need a massive amount of champagne and solid food to soak it all up. You're going to RnR. This high energy spot services some of the best brunch near Phoenix and features ample patio seating that allow you to sit and people-watch. The menu is huge and features a selection of breakfast tacos to make your heart happy. Have a big group? Indulge in the mimosa tower so you can refill at your leisure.
---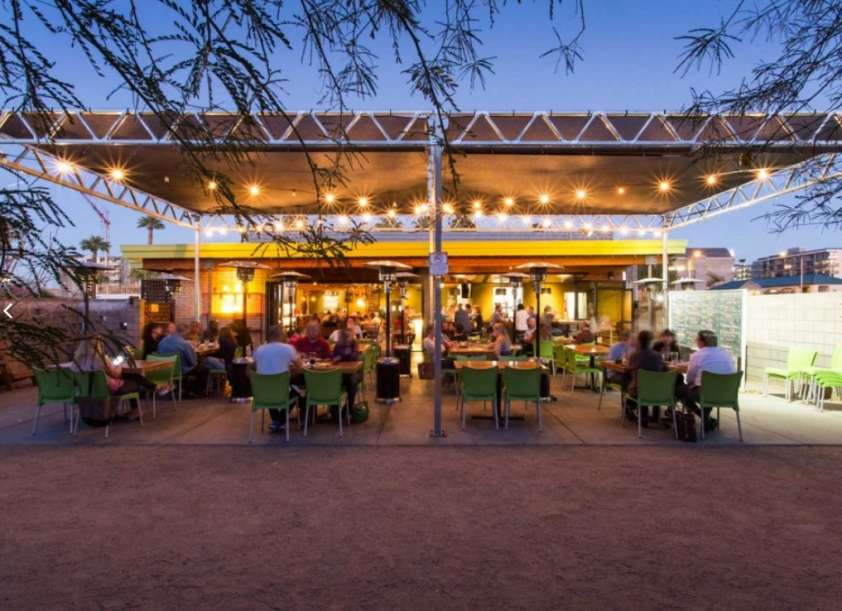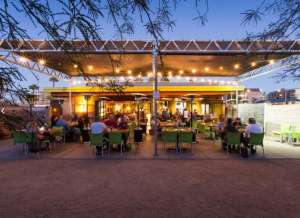 Best Bars and Restaurants With Outdoor Patios in Phoenix
Looking to enjoy patio weather in Phoenix? View the best bars and restaurants with outdoor patios in Phoenix.
View the Best Outdoor Patios in Phoenix
---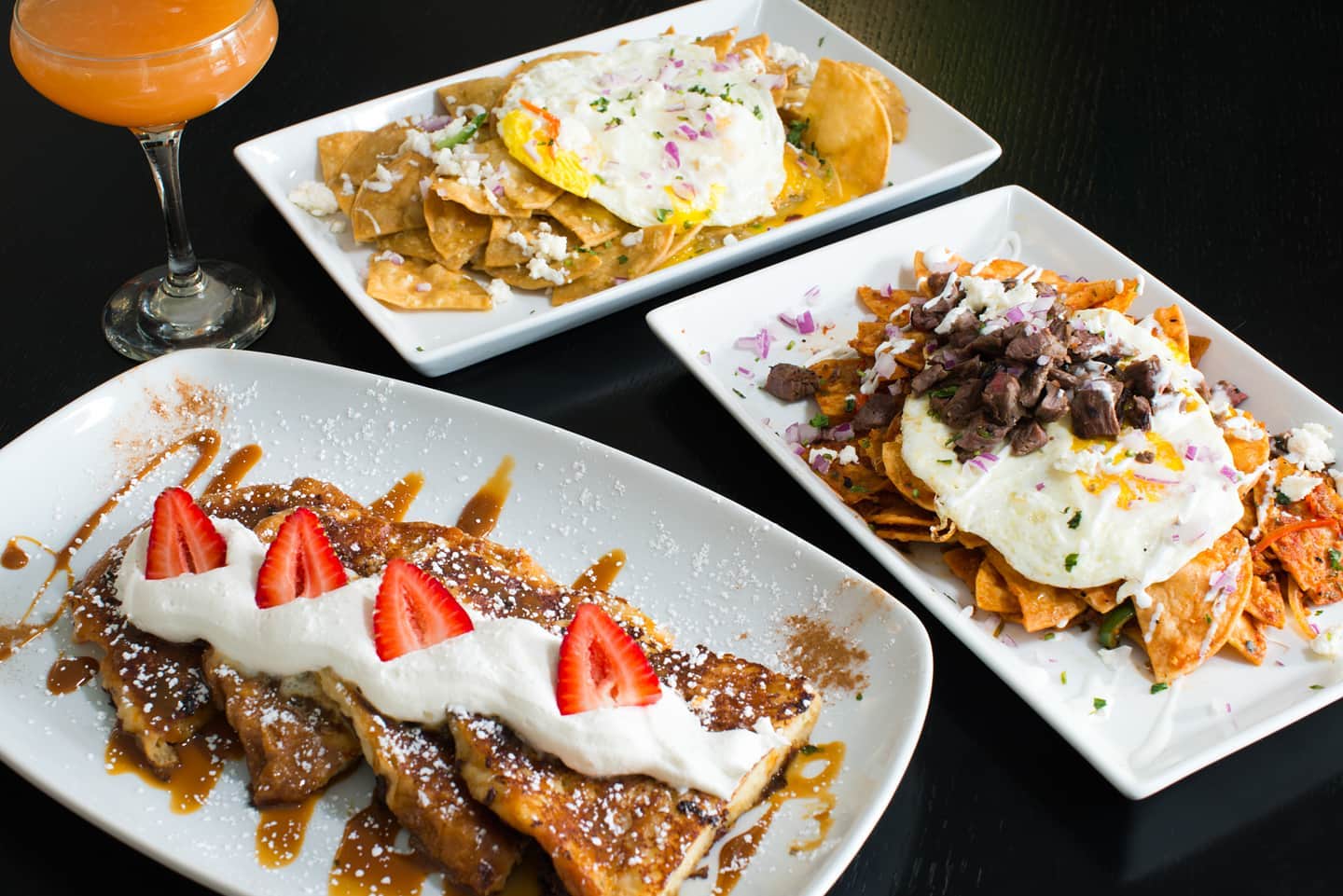 If you're in the mood for chilaquiles and are searching for the best brunch in Phoenix, we recommend visiting Paz Cantina. Now. Just trust us. Fried tortillas strips sauteed in chile sauce with eggs, pork, and other deliciousness? Do it. Add the bottomless mimosas to your day and lounge on the huge outdoor patio until you're sure you need a nap.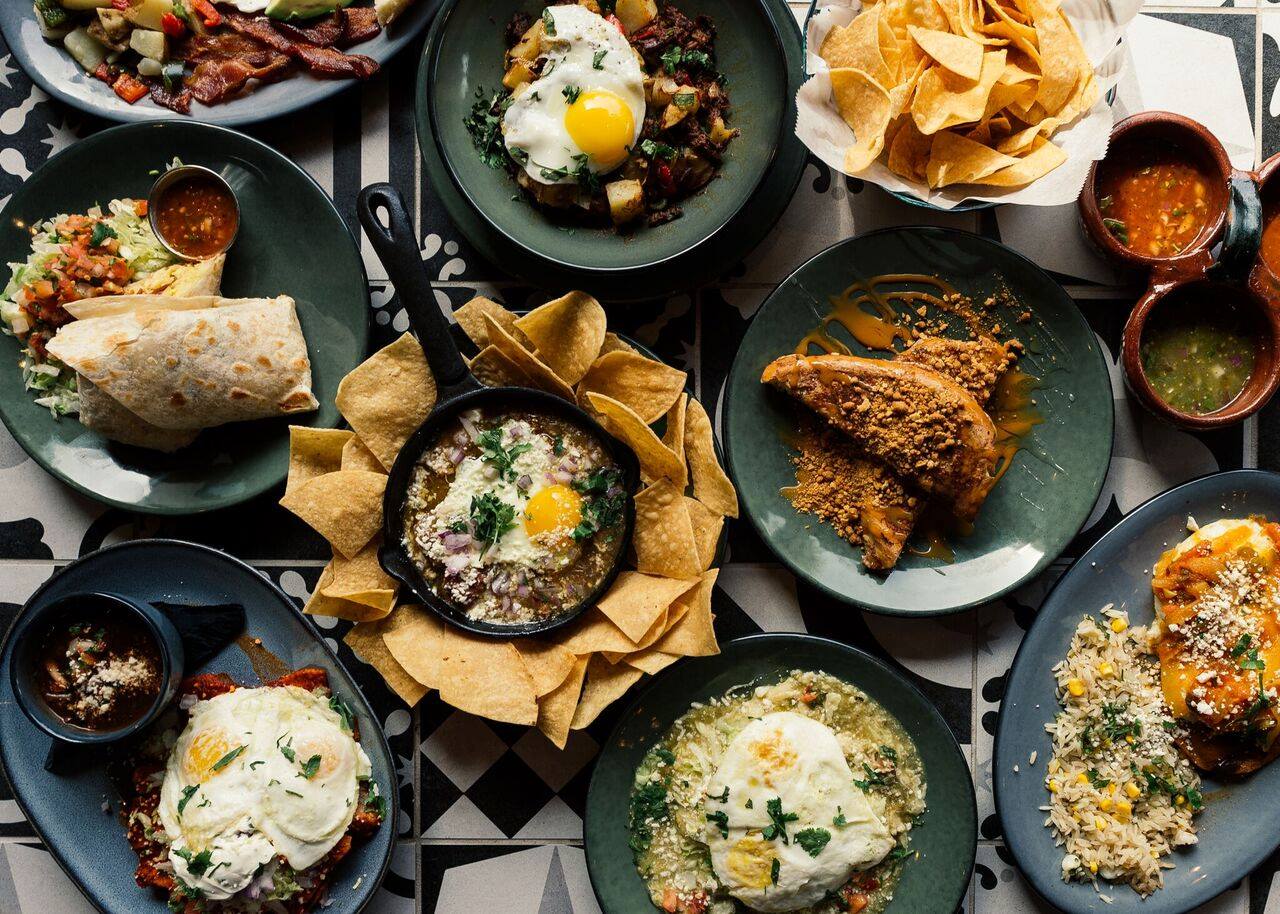 There's so much decadence going on at Ladera, from the Mole Enchiladas to the Coco Leche French Toast. It's food heaven. They have your standard brunch cocktails. However Ladera Taverna is easily one of the best breakfast places in Phoenix because of their refreshing craft cocktails. If you need to chill before going to work on Monday, the soft live music is a must.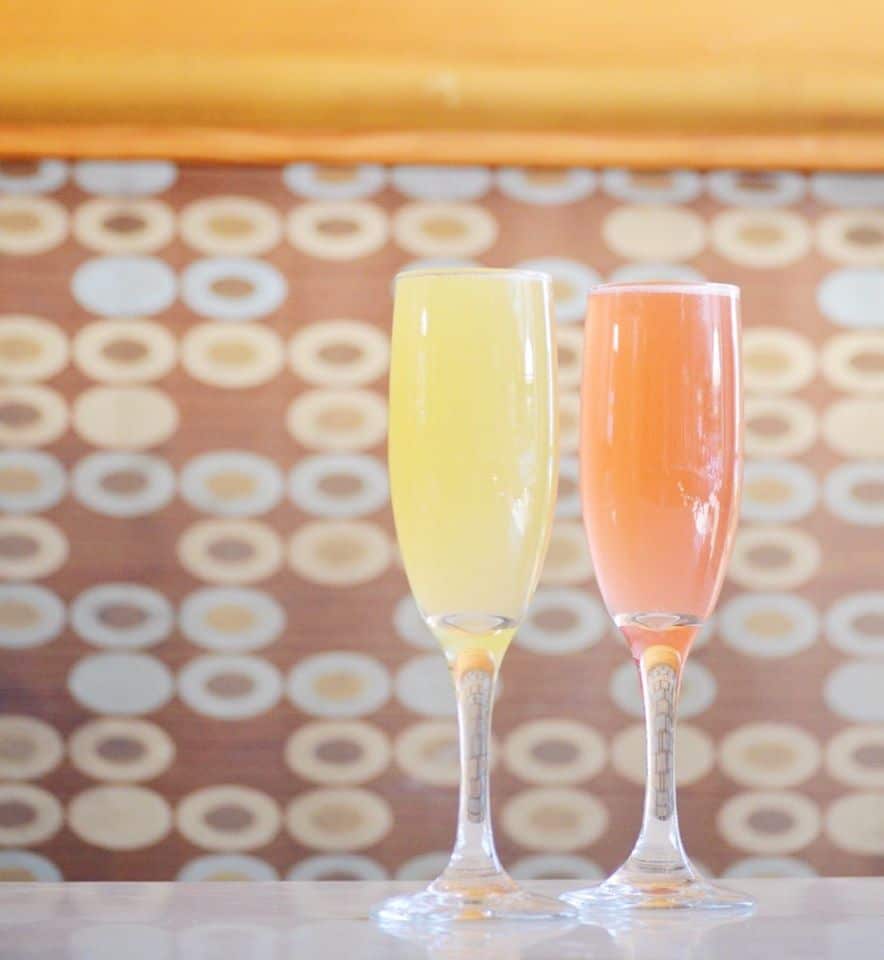 The menu is creative and features island-inspired food with a Polynesian twist. You can eat on the light side and order a couple of starters or just dig right into the big stuff with a huge burger. Mimosas are only $2 but we recommend you try a signature cocktail on special. The Dr. Funk is sweet and strong and comes in an adorable tiki glass we can't stay away from.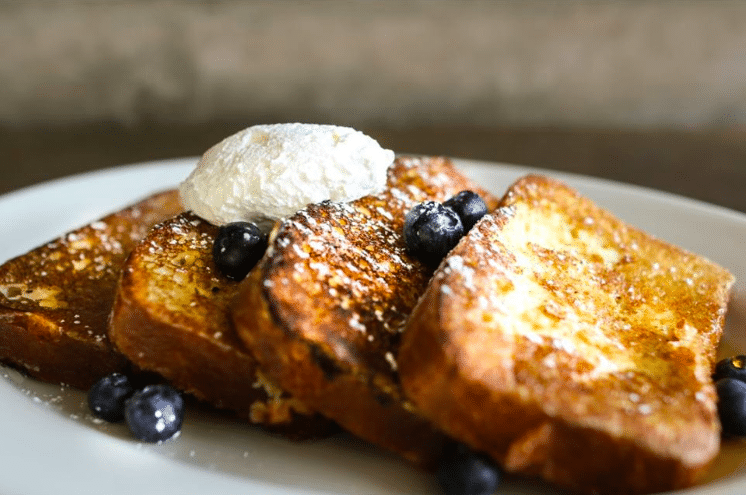 Sometimes, you need a cinnamon roll the size of your head. No one's judging you. We're serious, though. Those things are huge! If sweet isn't your thing, this brunch destination in Phoenix has plenty of savory dishes that hit the spot, like the eggs benedict served with braised short ribs. The patio jazz is relaxing and is the perfect way to end your busy weekend.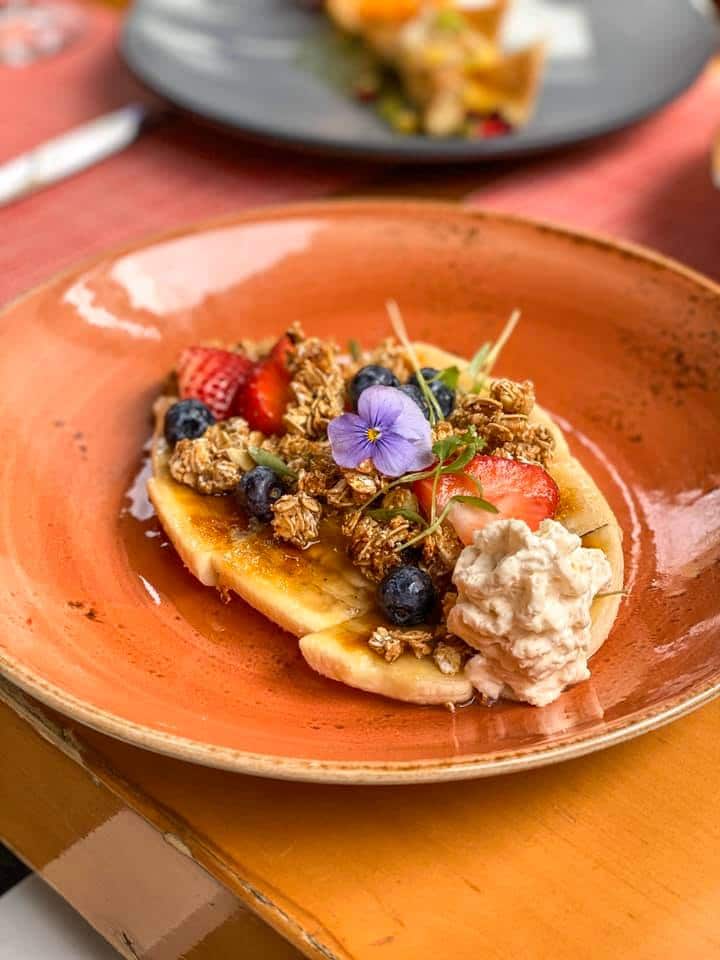 This place has a novel concept — remove the buffet from brunch but still let folks eat all they want. With their signature Bottomless Brunch, you can keep ordering little plates to try out whatever you want and you get an entree for just $32 per person. If you spend an extra $12, you get bottomless mimosas, too! No matter what your group is looking for, from sushi to Latin flavor, it's all here.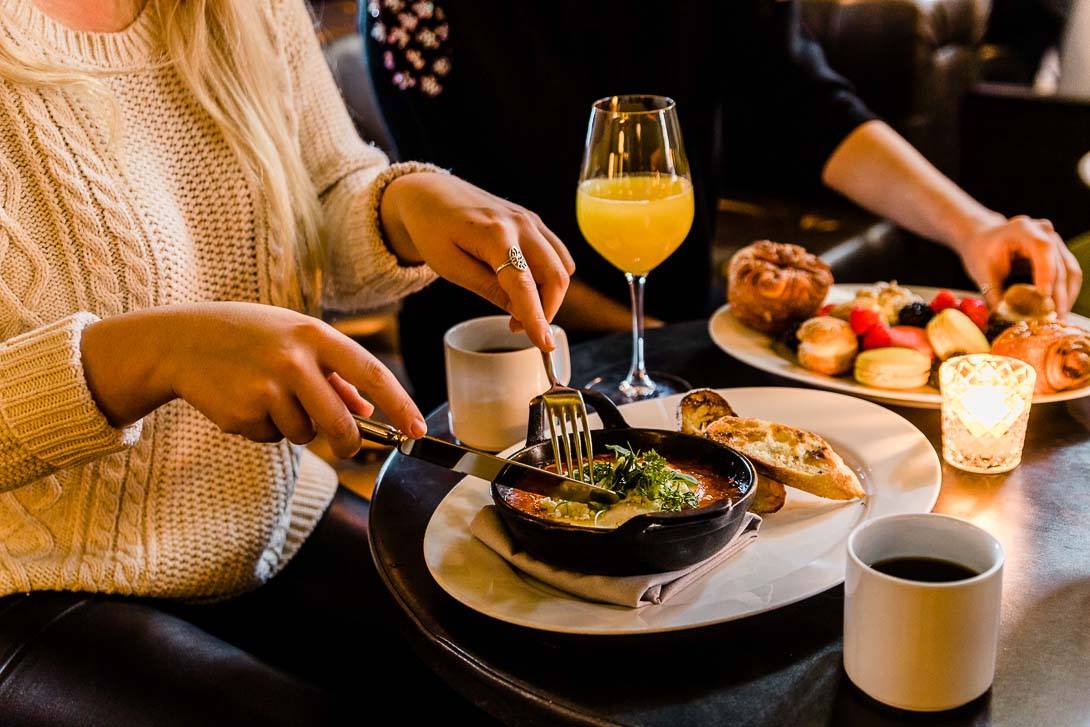 If savoring a bottle of champagne while eating caviar is your thing, we're pleased to introduce you to this fabulous brunch place near Phoenix. This is no ordinary place where you order avocado toast. I mean, you can do it but it's going to come with lobster. We're not mad about it. Do yourself a favor and splurge a little. We promise it's worth it. Don't forget to wear your fancy pants.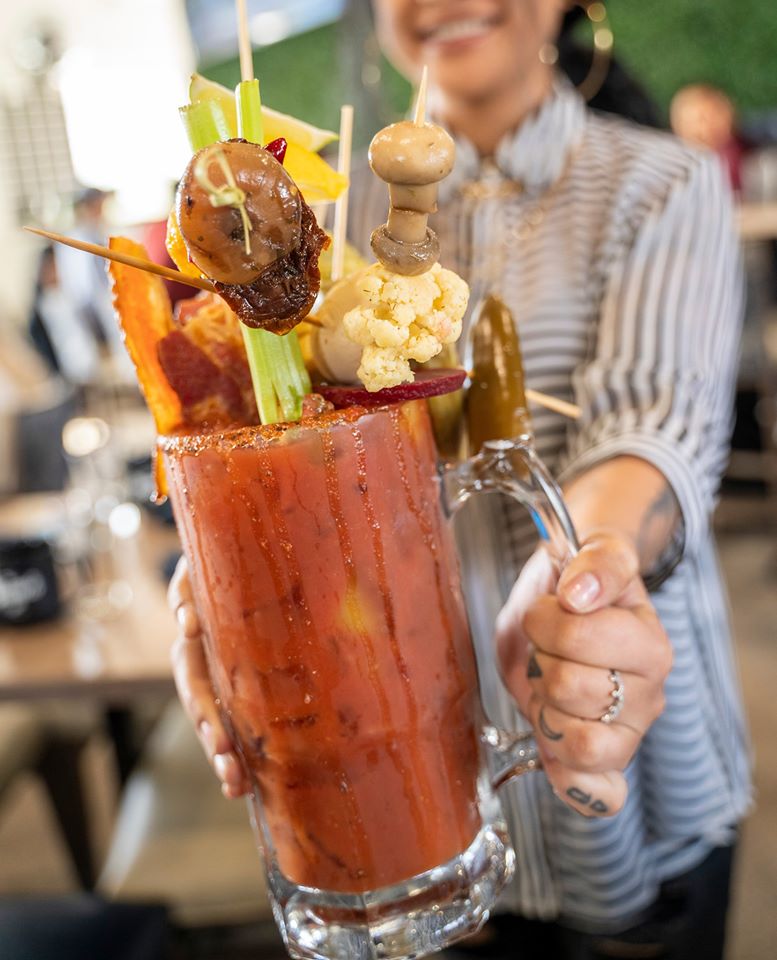 You're Bloody Mary isn't just a Bloody Mary. It's a meal. It's the stuff of dreams. The staple, of course, is the wide variety of hashes they have put together. Let's just say that the marriage of poutine and hash is wonderful and should be celebrated. Not a hash fan? No problem. This breakfast place in Phoenix is not for the indecisive, because they have pages of delights for you to choose from.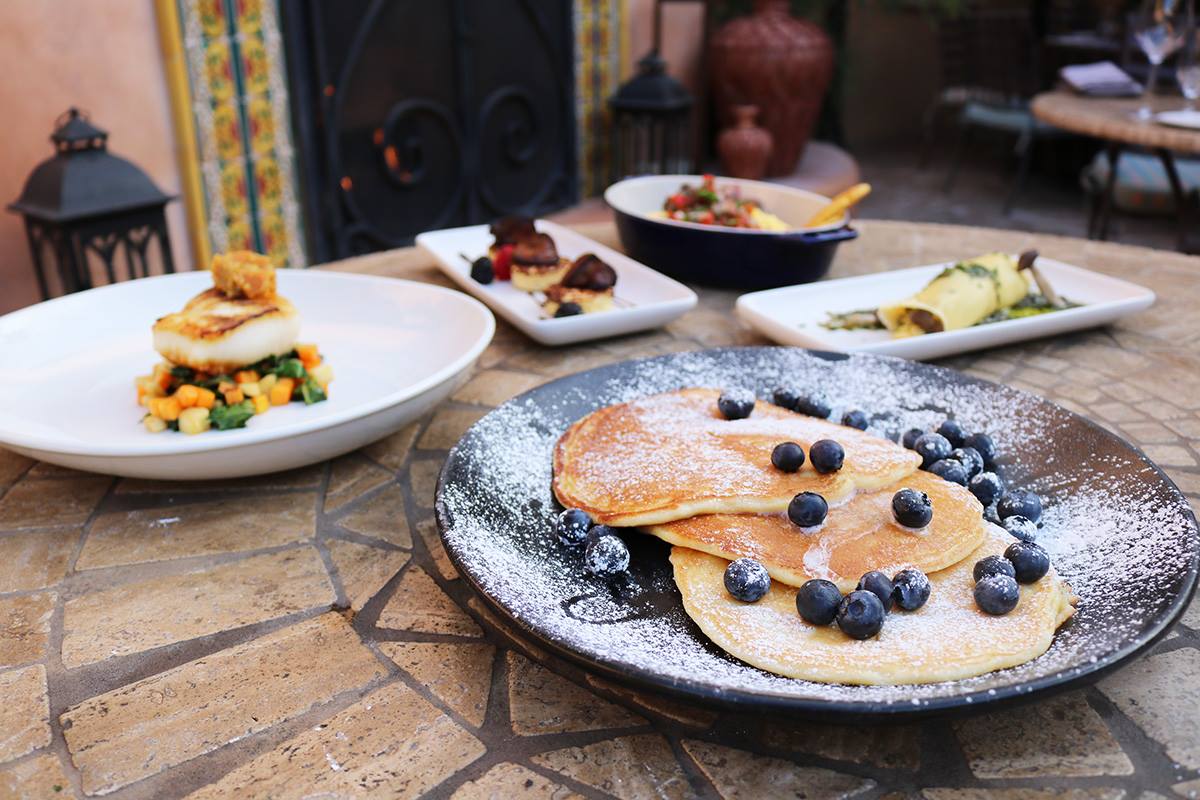 Oh, the days of the old-style brunch buffet still live at T. Cook's. This is what makes brunch beautiful. It's steep at $55 per person, but it's tucked back into the elegant Royal Palms Resort and Spa. We're talking oysters for brunch level of glorious. This is the perfect place to take out-of-town guests when you want to spoil them.