The Valley's hottest brunch destination, Hash Kitchen, has released all-new, delicious, and hashtag-worthy menu items. Fresh, exciting, and new food and beverage items at the innovative brunch and build-your-own Bloody Mary bar concept are available at all six Hash Kitchen locations and include: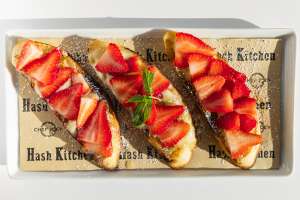 Creme Brulee Bruschetta ($15) – Hash Kitchen has a new craft appetizer in town. Guests are now welcome to enjoy the restaurant's newest sweet starter featuring toast points covered in vanilla creme with torched sugar and topped with fresh-cut strawberries perfect for sharing or for enjoying solo!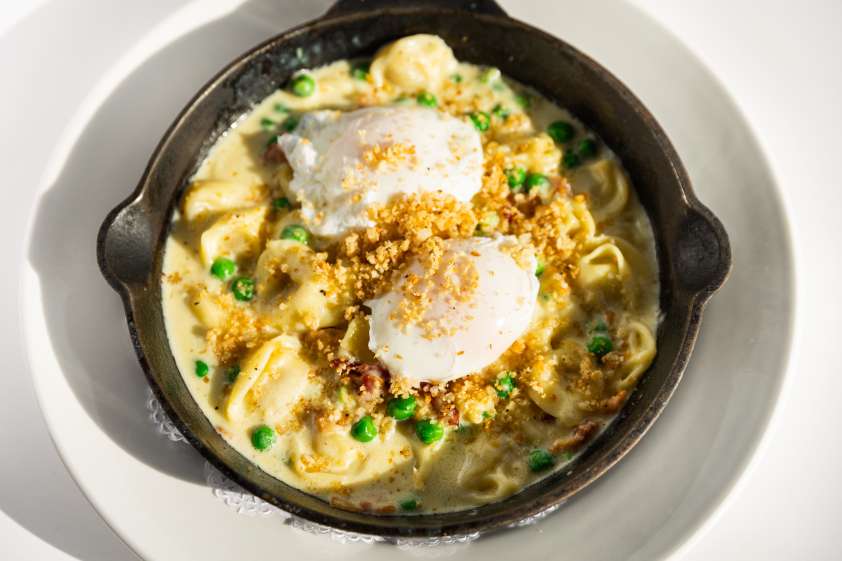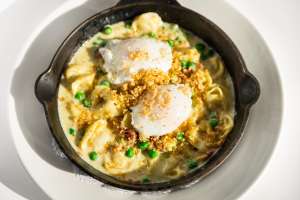 Tortellini Carbonara Hash ($19) – Guests will be swept away straight to Italy with this delicious new Italian-influenced hash! Featuring ricotta stuffed tortellini, crispy bacon, potatoes, peas, and parmesan cheese, this new addition is sure to please!
Brunchilada Stack Hash ($18) – A new addition to the restaurant's signature hash selections, this mouth-watering must-try meal features chorizo mashed potatoes, green and red chili sauce, stringy mozzarella, fried eggs, and a freshly made crema! Guests also have the option to add the restaurant's signature chicken tinga, pork carnitas, or boast-worthy birria!
The Hash Grand Slam ($17) – Have a taste of classic breakfast, made Hash Kitchen style! With the Grand Slam, guests can have two eggs made their way, along with a few slices of applewood smoked bacon, their signature hash potatoes, and 4 fluffy silver dollar pancakes sure to leave them feeling satisfied!
Bread Pudding French Toast Sticks ($17) – This new French toast favorite features vanilla custard bread pudding fried to golden perfection, dusted in sugar, and served with creme brulee dipping sauce.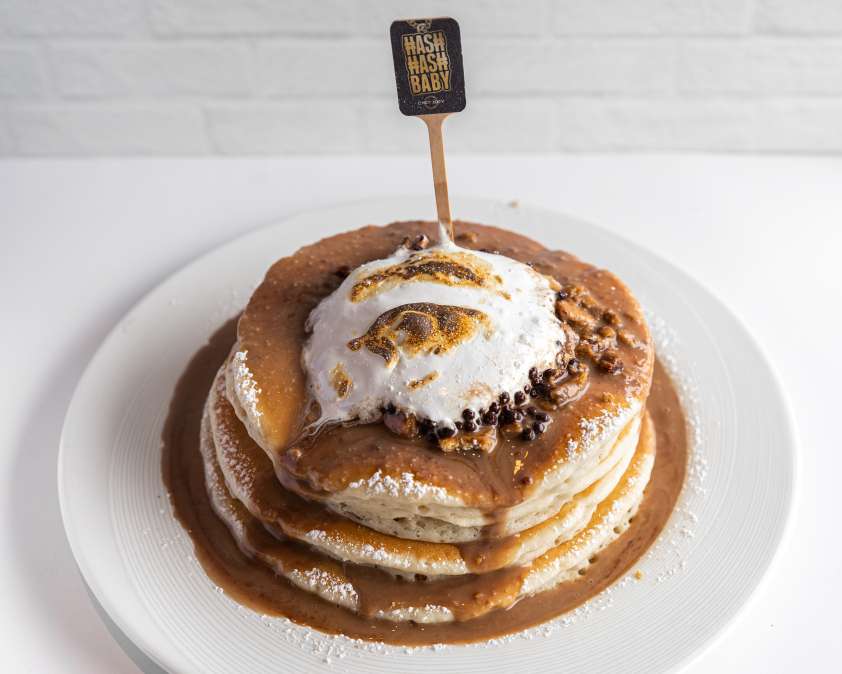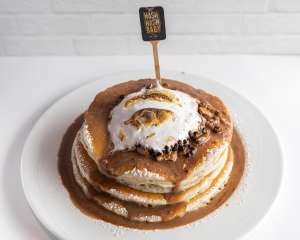 Tsunami Pancakes ($14) – Hash Kitchen is taking the pancake experience to the next level with new Tsunami Pancakes! This new pancake dish features thick and fluffy buttermilk pancakes with a delicious tidal wave of toppings that will have guests drowning in flavor! There are two flavors available for the Tsunami Pancakes: Strawberry Shortcake with fresh berries, strawberry sweet cream, and white chocolate pearls, and S'mores that will satisfy all chocolate lovers, piled high with chocolate chips, chocolate sweet cream, charred marshmallows, graham cracker crumbles, and dark chocolate pearls.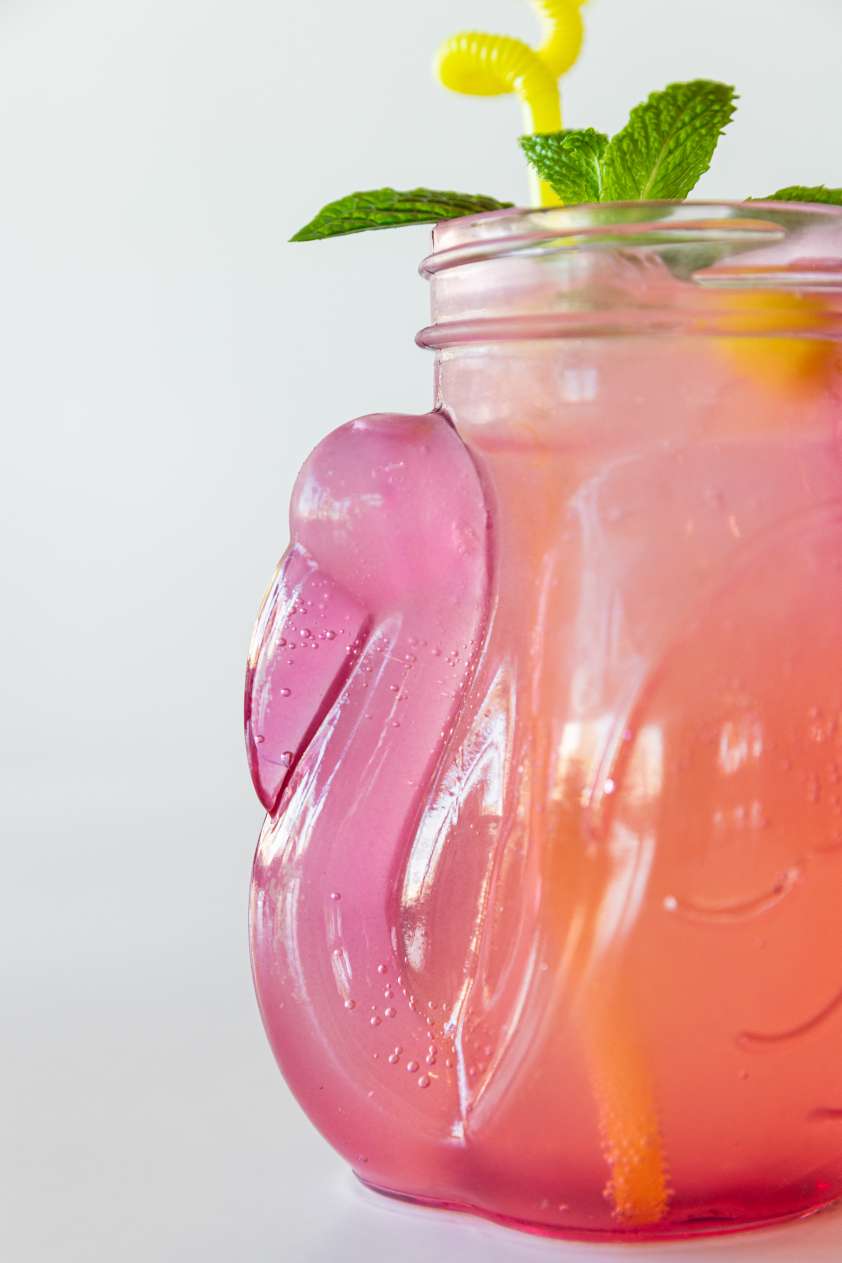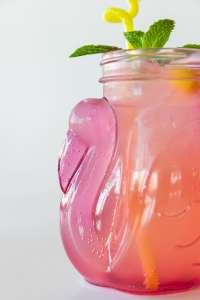 The Whitney ($14) – Say hello to the newest addition to the Hash Kitchen's craft cocktails menu, The Whitney! This flamboyant cocktail features Pink Whitney vodka alongside lemonade, passion fruit, and lime High Noon, served with a cotton candy sugar rim and fresh mint for a fruit-forward cocktail with a tropical punch!
4315 E. Indian School Road, Phoenix, AZ; (602) 612-5580
8777 N. Scottsdale Road, Scottsdale, AZ; (480) 947-3214
16222 N 83rd Ave, Peoria, AZ; (623) 352-4990
For more locations, visit www.hashkitchen.com