Fall and donuts sound about right together, wouldn't you agree? To help you satisfy your sugar cravings, we have compiled a list of the 6 best donut shops near Phoenix. Now, raise your hand if you are down for some sweet treats!
15834 N Cave Creek Rd, Phoenix, AZ 85032
The Original Rainbow Donuts is dedicated to baking the most scrumptious donuts. They use the best ingredients and bake their donuts fresh every day with love and joy. Not sure where to start? Try their Specialty Dozen bundle that will introduce you to all the most popular flavors!

2340 W Bell Rd Ste 138, Phoenix, AZ 85023
Lamar's Donuts has been serving local crowds with deliciousness since 1960. It all started with a family recipe and went on to a full-on experiment that created some of the country's most delicious donuts.

3213 N Hayden Rd, Scottsdale, AZ 85251
The local donut is famous for its raised and filled donuts that will explode in your mouth with sweet, fruit filling wrapped in warm bread. They have so many specialty combinations that it only makes sense for you to explore the extensive menu in-person. Make sure to ask about their seasonal and monthly flavors too!
Read More: 4 Best Escape Rooms to Attend This Weekend in Phoenix, AZ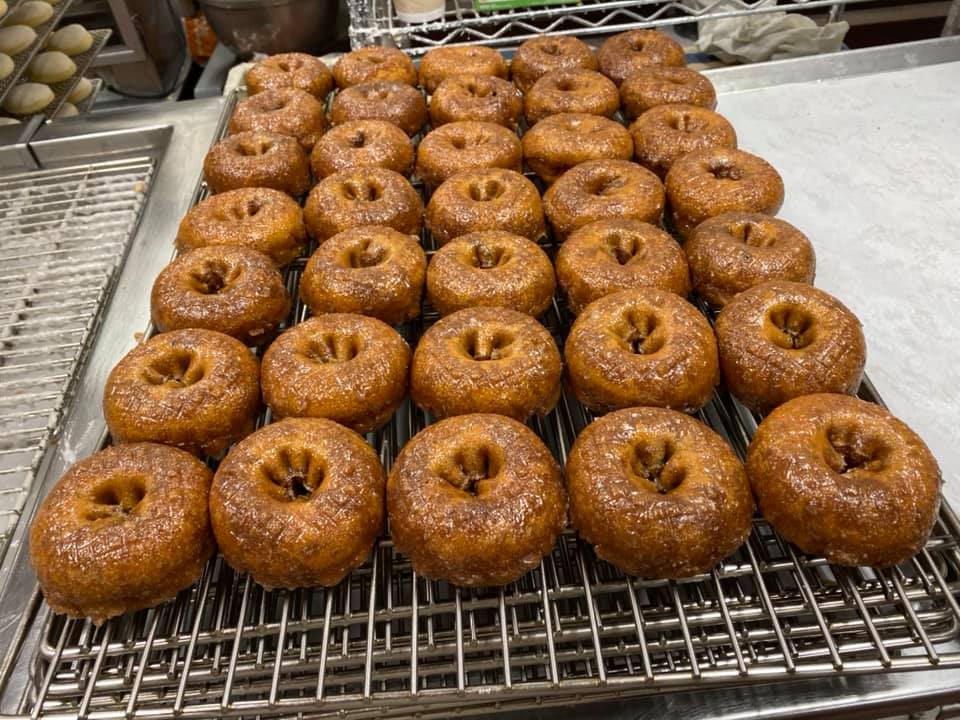 3722 East Indian School Rd, Phoenix, AZ 85018
BoSa Donuts is dedicated to cover every corner of Phoenix with sweets and delight. That's probably why they have five locations in Phoenix alone! They have an economic combo deal of donuts and coffee. Or you can indulge with their donut hole boxes for some simple delight.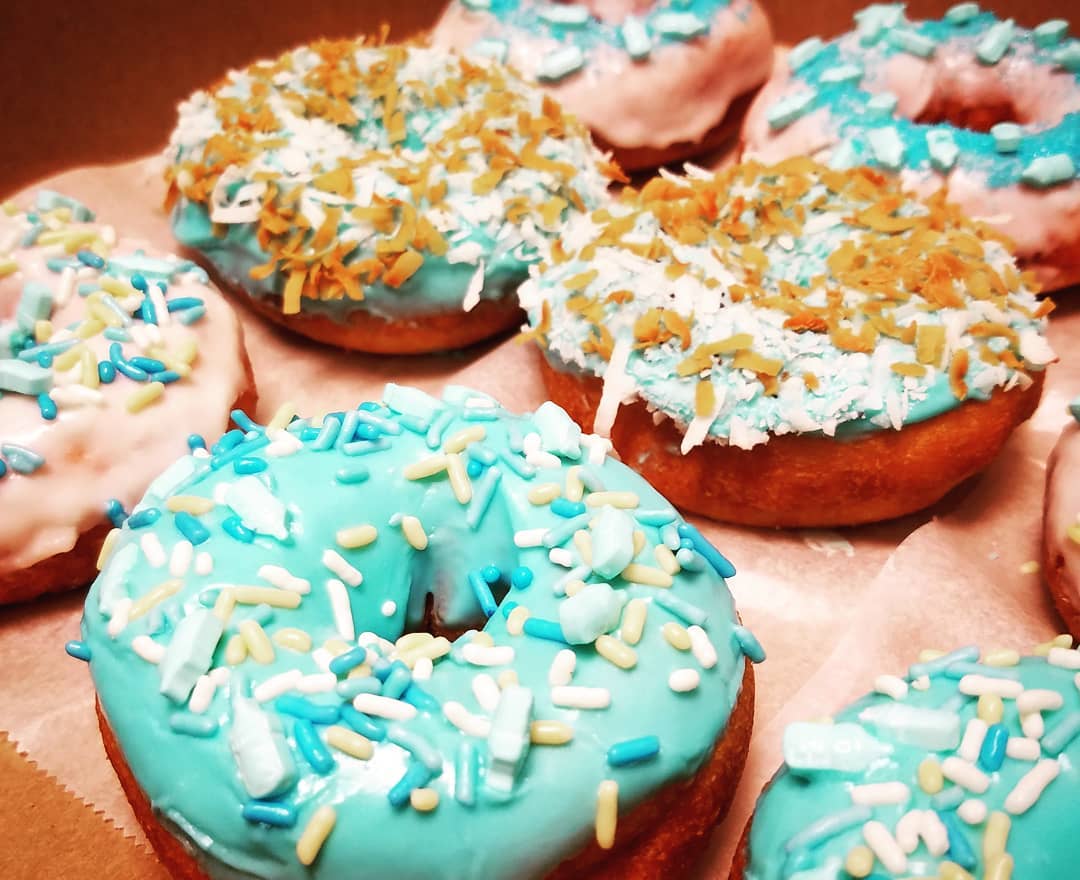 3134 W Carefree Hwy, Phoenix, AZ 85086
Desert Donuts is an art gallery of donuts. Their colorful, vibrant, and delicious donuts are breathtaking visually and taste-wise. They are never afraid to venture into new ingredients to challenge your taste buds. We never knew donuts could count as aesthetics until Desert Donuts.
---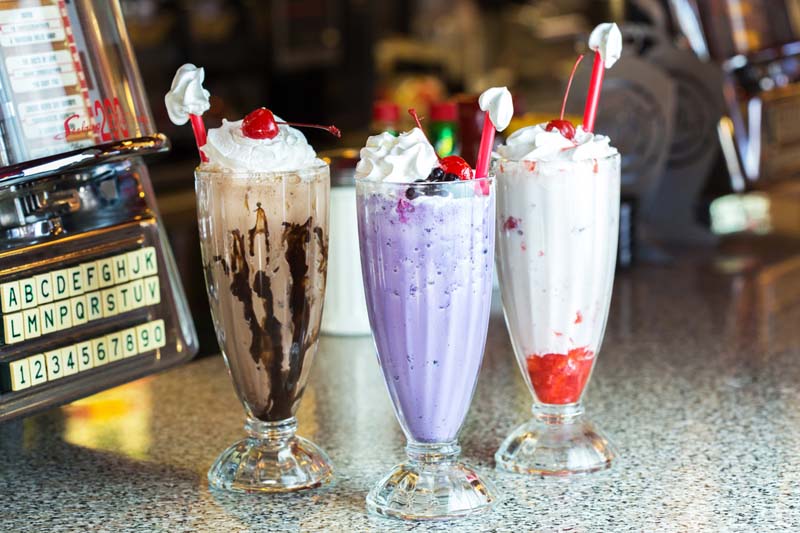 View the Best Milkshakes Near Phoenix
Need a sweet treat away from one of the best donut shops in Phoenix? View our list of the best milkshake spots near Phoenix.
View the Best Milkshakes Near Phoenix
---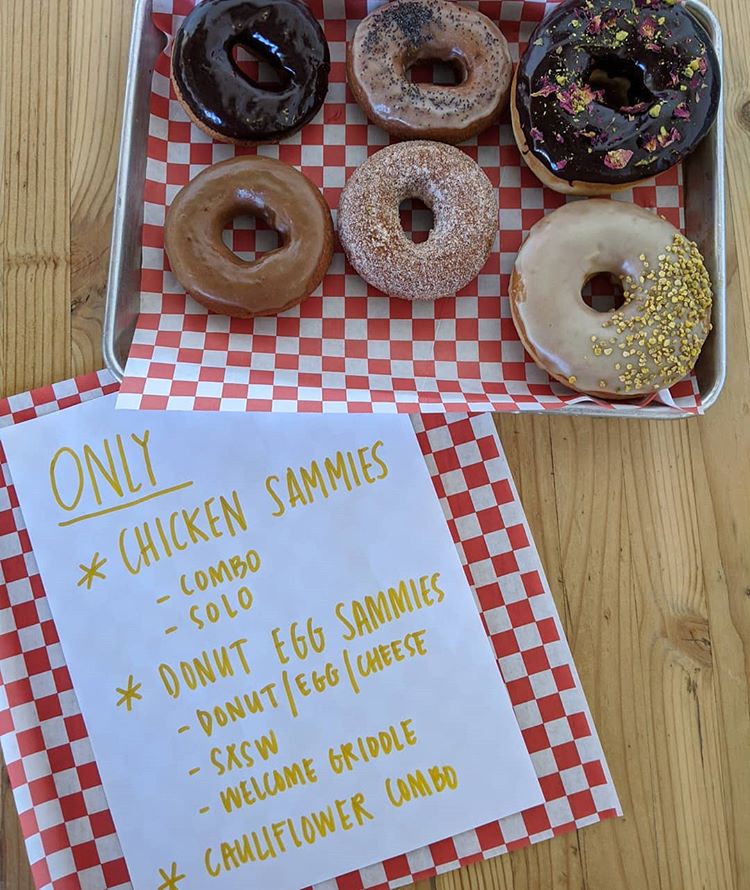 1535 E Buckeye Rd, Phoenix, AZ 85034
We know — chicken and donuts typically don't go in the same sentence. But this time they do because Chicken + Donuts decides to bring you two guilty pleasures in one sitting. Make sure you ask about their limited seasonal donut flavors! We are still craving those key lime pie donuts they did for Pie Day 2020.
Read More: What Are the Best Suburbs Near Phoenix to Live?
Featured Image Credit: LaMar's Donuts on Facebook