National Guacamole Day is September the 16th, an additional celebration given that it's also Mexican Independence Day! Therefore, we decided to gather six of the best guacamoles in Phoenix. Whether you are looking for a dip or an extra serving to your tacos, these restaurants will satisfy that avocado craving burning in you!
https://www.facebook.com/BarrioCafeComidaChingona/photos/a.10156111750360053/10158439548025053
2814 N. 16th St., Phoenix AZ 85006
Barrio Cafe is undoubtedly the best guacamole in town and one of the best Mexican restaurants too. They make their house guacamole right at your table with avocado, red onion, jalapenos, cilantro, tomatoes, and lime juice. Their secret ingredient is a spoonful of pomegranate seeds.
1402 N 35th Ave. Phoenix, AZ 85009
Rita's is serious about their tableside guacamole. If you want to treat yourself, try to combine the guac with their famous seafood plate. The corn chips and tortillas are also extremely popular among diners. They are doing takeouts and deliveries only right now.
6035 N 7th St, Phoenix, AZ 85014
Otro Cafe is known for its large size guacamole suitable for the entire table. Or, you could always choose to indulge to your heart's content alone. Their guac uses a unique recipe that incorporates orange and cotija cheese. Their pork belly tacos are another diner's favorite if you're looking for something a bit more substantial.
546 East Osborn Rd. Phoenix, AZ 85012
Did we say "customized guacamole?" Well, you bet! Taco Guild is one of the few places that allow you to add unique ingredients according to your preferences to the basic guac. You can choose from the house combo, grilled Serrano, caramelized pineapple-mint, or jalapeño-bacon.
5410 E High St. Phoenix, AZ 85054
We promise this will be one of the best guacamole deals you've ever had. For as low as $6 you can get a chunky load of creamy avocado topped with white cheese and tomatoes. Pair this classic, house-made guacamole with one of the signature margaritas. It's time to chill.
---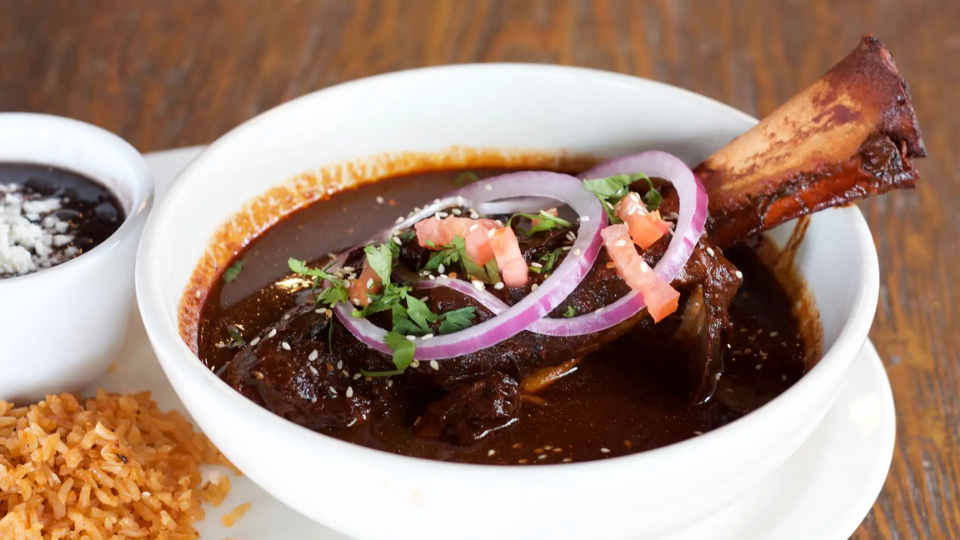 View the Best Southwestern Food Near Phoenix
National Guacamole Day not your bag? View our list of the best Southwestern cuisine spots near Phoenix.
View the Best Southwestern Food Near Phoenix
---
https://www.facebook.com/OldPuebloCafe/photos/a.10152744526898553/10157633725868553/
102 N Old Litchfield Rd. Litchfield Park, AZ 85340
Nachos and guacamole sound about right. Old Pueblo Cafe and Pub is famous for its signature guacamole and choices of house-made chilies. The cheese and guacamole dip alone, with a large bowl of chips, could make a satisfactory meal already.
Featured Image Credit: Unsplash