Did you know that Arizona has been rated amongst the top 10 dog-friendly states? With little to no rain and very mild weather during the fall, winter, and spring months, it's no wonder everyone here has a furry companion. Getting your dog off the leash and around other pups is one of the best things you can do for him or her. Luckily, there is no shortage of dog parks in Phoenix, AZ. Next time you're looking for a game of fetch, visit one of these 10 dog parks!
---

View the Best Waterparks Near Phoenix
Trying to beat the desert heat? View our list of the best waterparks near Phoenix
View the Best Waterparks Near Phoenix
---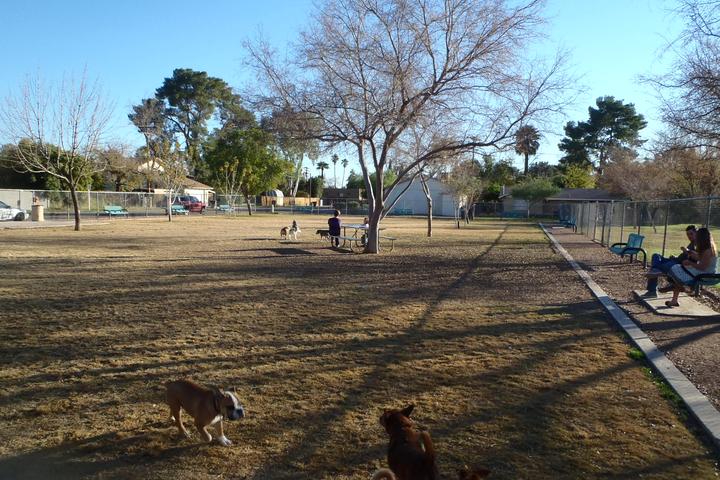 6655 N 23rd Ave, Phoenix, AZ 85015
When talking to locals about dog parks in Phoenix, AZ, the dog park at Washington always seems to come up, making it arguably one of the best dog parks in the city. With over 2.5 acres of land for your pup to run around, the park also features a water fountain and two watering stations for those warm days. It's ADA accessible and has plenty of benches where you can sit and relax while the dogs play.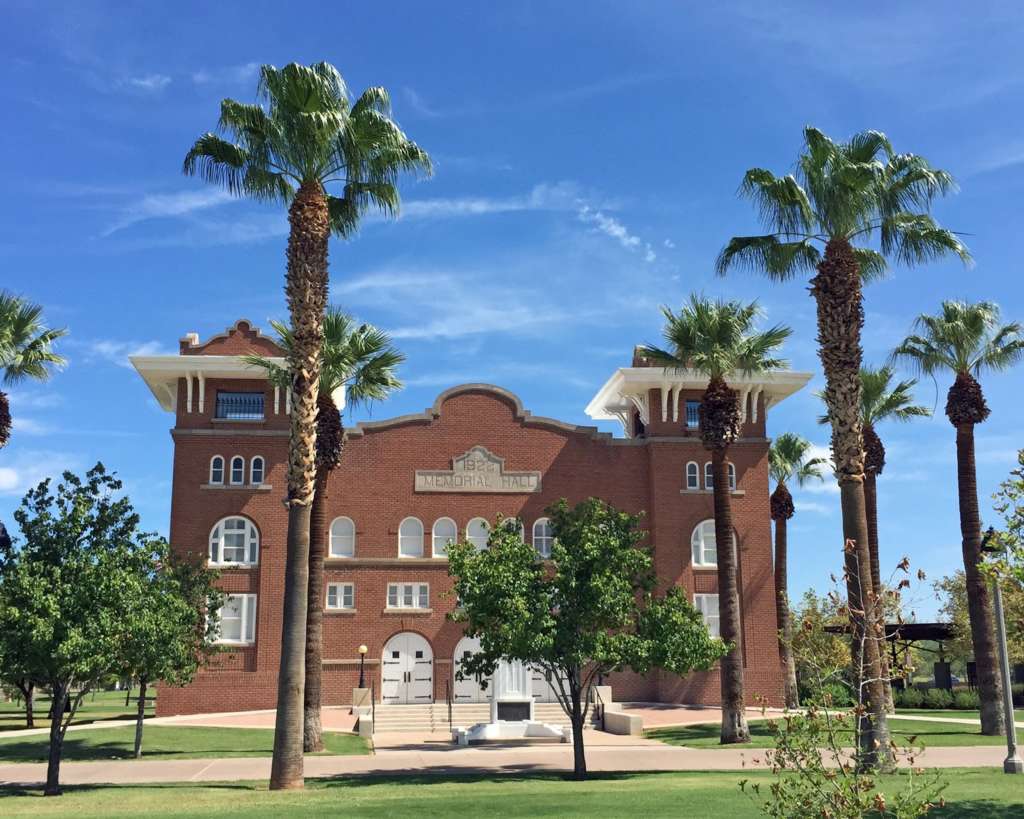 300 E Indian School Rd, Phoenix, AZ 85012
Steele Indian School Park is one of our favorite parks in the valley. With lakes and long stretches of sidewalk perfect for biking, once you arrive you will feel like you've been transported to California. On the northwest side of the park sits two dog parks, one for smaller dogs and one for larger animals. With two acres of leash-free land, it's one of the best places to watch the sunset with your pupper.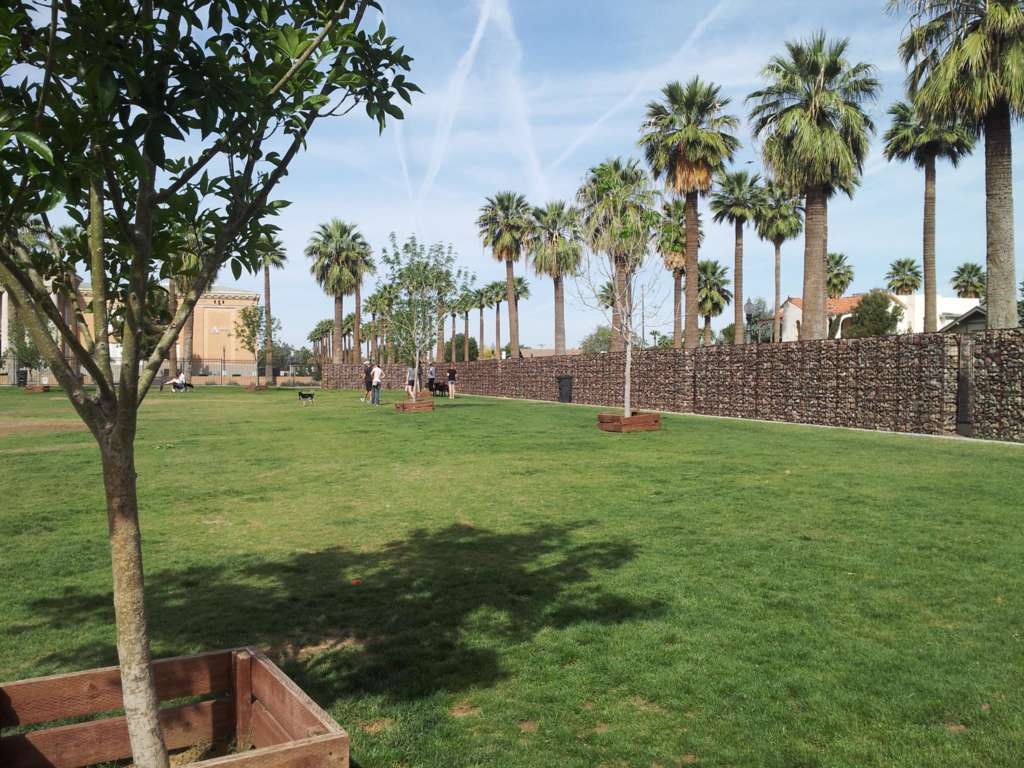 67 W Culver St, Phoenix, AZ 85003
Margaret T. Hance is easily one of the nicest dog parks near you in Phoenix, AZ. It also happens to be Phoenix's first dog park. With plexiglass gates, shaded seating areas, and bright lights for evening use, it's a great place to bring your pup to socialize and get their energy out.
Read More: Popular Dog-Friendly Cafés to Visit Near Phoenix, AZ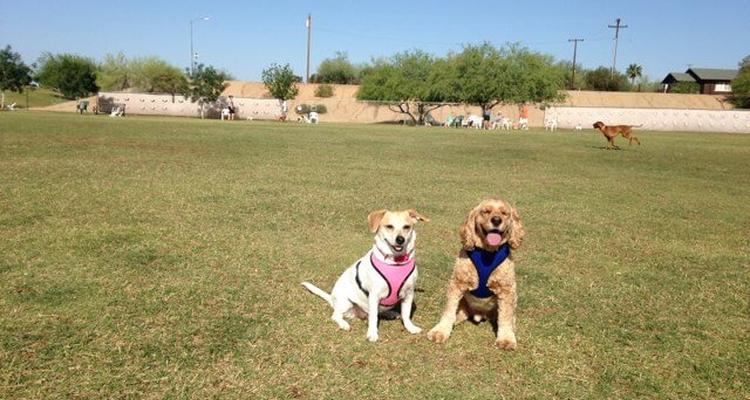 17447 N 20th St, Phoenix, AZ 85022
Put together by the Echo Mountain Neighborhood Coalition, Echo Mountain is home to 2.3 acres of fully fenced grass where you can let the dogs run free. Like many other parks in Phoenix, it is separated into two different areas depending on the size of your pet. It's been noted that the neighborhood regulars leave tennis balls and other toys to use in case you forget to pack yours for the day.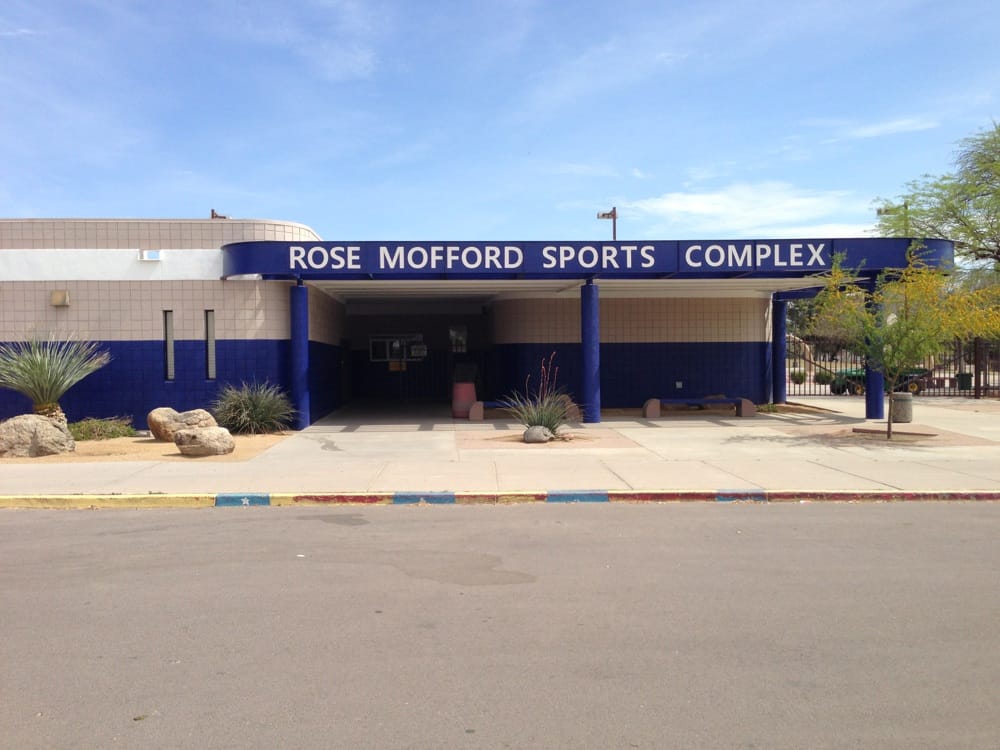 9833 N 25th Ave, Phoenix, AZ 85021
This massive sports facility includes soccer fields, softball fields, basketball courts, a track, and of course, a dog park. The off-leash area is well-maintained and always in pristine condition, no matter when you choose to visit. There are areas for both big and small dogs, water stations, waste bags, and chairs for you to sit back and relax in.
Read More: Arizona Coronavirus News – Residents Ages 16 or Older Can Sign Up for the COVID-19 Vaccine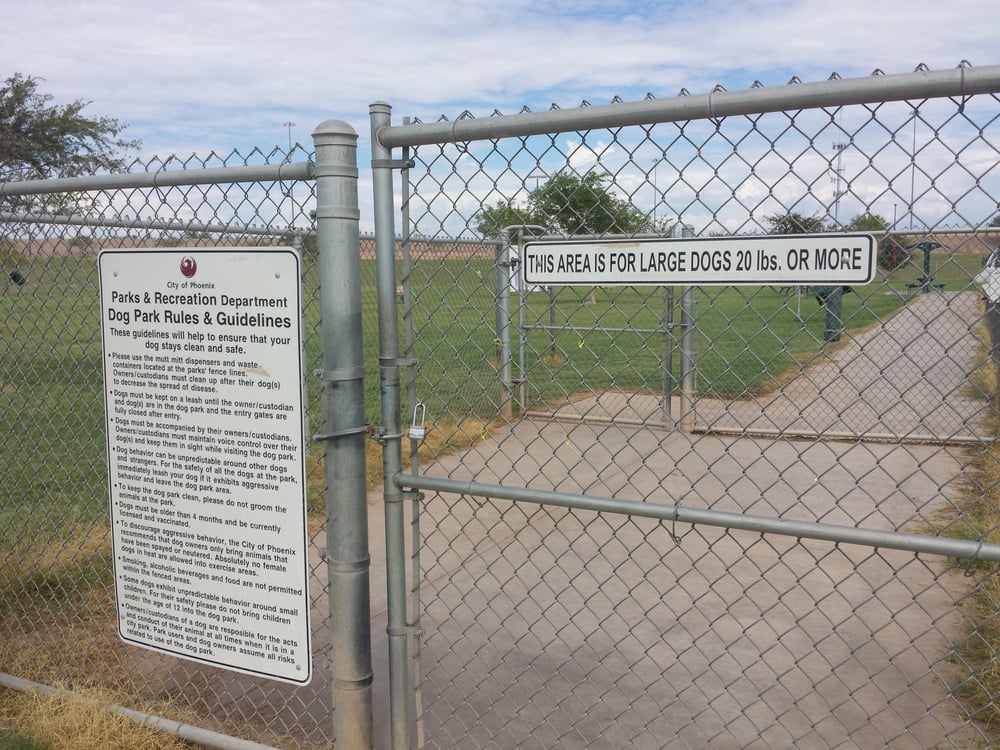 17010 S 48th St, Phoenix, AZ 85048
For those who are in south Phoenix, head over to RJ Dog Park in Phoenix, a park named after a K-9 who gave his life while on duty in 2005. Open from 6 am to 11 pm, you and your pet can run freely on two acres of land before reading all about RJ and what he did for the police force.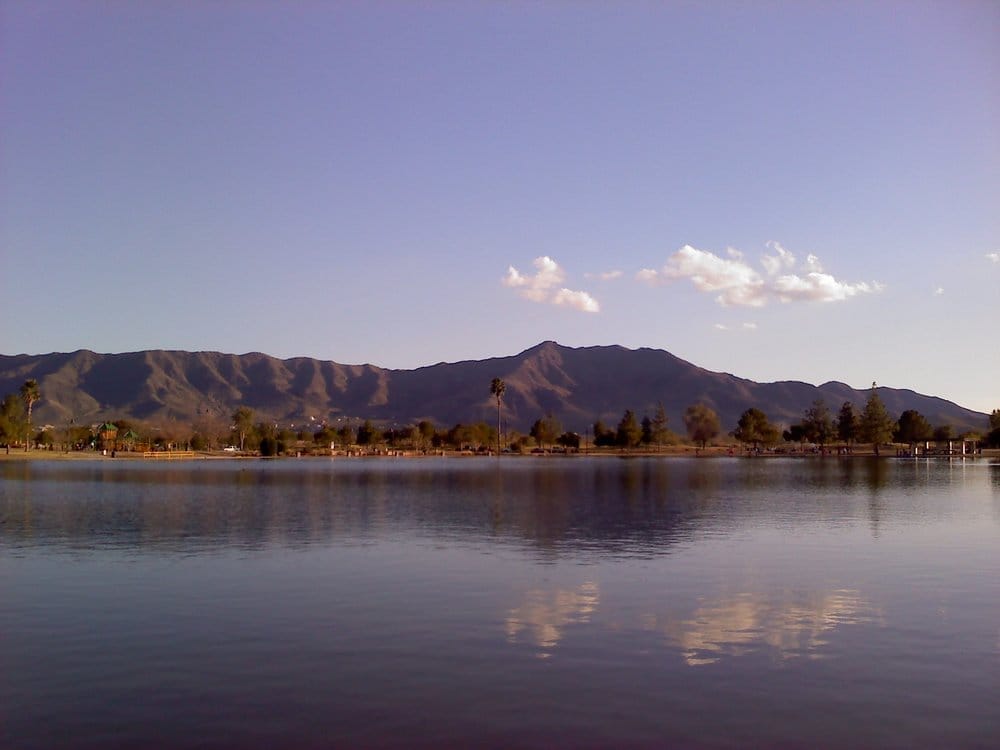 7858 S 35th Ave, Laveen Village, AZ 85339
Located on in the west valley, the Cesar Chavez Park is undoubtedly the most picturesque. The park itself is home to the 25-acre Alvord Lake, making it the largest urban fishing lake in Arizona. Before taking your dog off the leash, we highly recommend walking the scenic mile loop around the lake. But if your pup wants to run free, they have an off-leash area where he can socialize.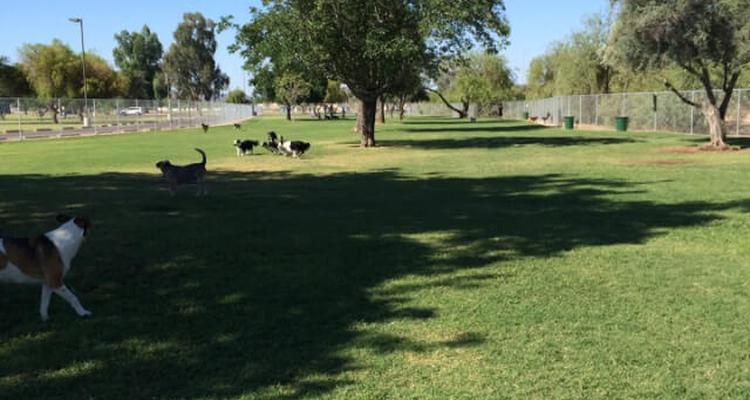 17642 N 40th St, Phoenix, AZ 85032
Located at 40th Street between Union Hills and Bell, Paradise Valley Dog Park in Phoenix, AZ has 2.4 acres of green grass, two ramadas, tables and benches, and chilled drinking fountains for you and your pooch. Many of the locals that live nearby bring their pets along with amenities such as kiddie pools to fill with ice on warm days.
Read More: 6 Important Women-Owned Businesses to Support Near Phoenix, AZ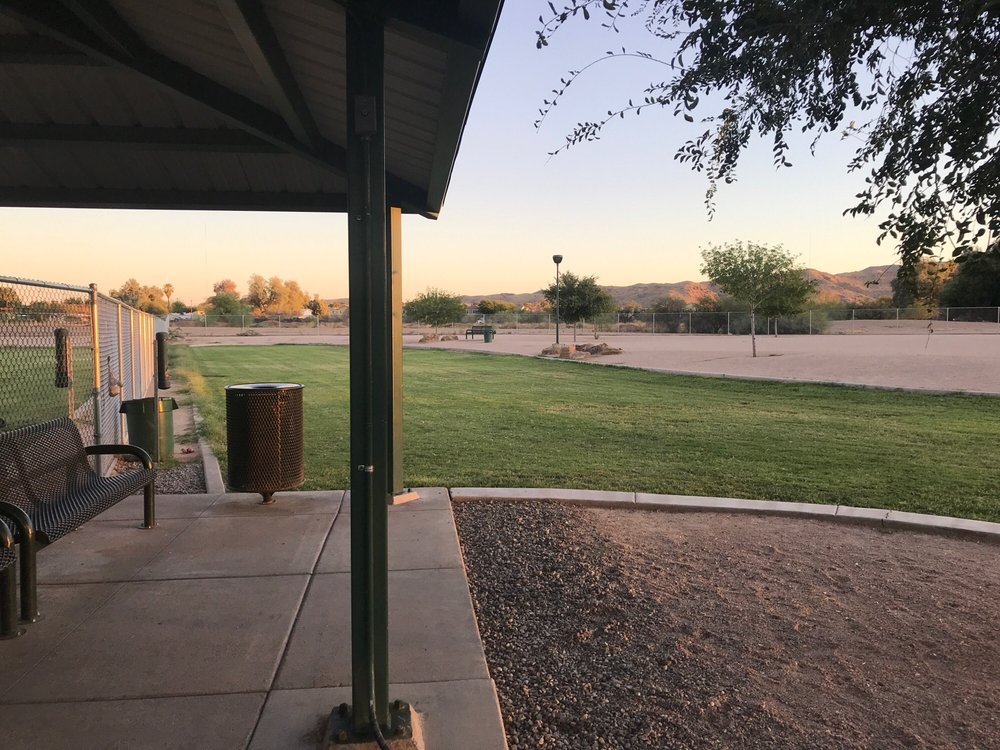 3345 E Roeser Rd, Phoenix, AZ 85040
Much like Washington Park, Esteban Dog Park is also sponsored by Petsmart. Bring your furry friend and family and enjoy two acres of uninterrupted fun. The park is split into different areas, one for small friends and one for larger ones. Before visiting, be sure to have your pup's vaccinations up to date, and don't forget your city dog license as both are mandatory to visit.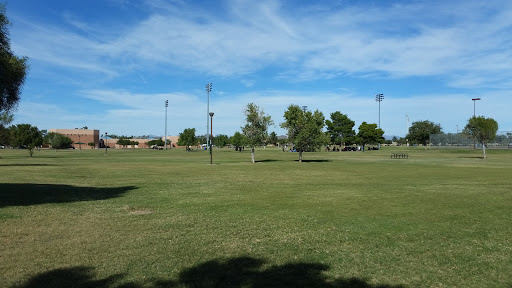 19602 N 19th Ave, Phoenix, AZ 85027
Right off the I-17 and the 101 sits Deer Valley Dog Park, a park comprised of three different fully-fenced areas where your dog can play. During the hot summer months, there are plenty of areas where you can cool off in the shade after an intense game of fetch along with doggy drinking fountains. To really beat the heat, arrive at this dog park near you in Phoenix around opening time (5:30 am) or late in the evening.