The Phoenix area is one of the most fun and experimental scenes in the independent coffee world. From coffee-based cocktails, to specialty roasts made in house, there's a little something for every kind of coffee lover somewhere in the Valley. These shops also keep Phoenix safe by keeping up with face masks for everyone that comes in, so grab your treat of choice and enjoy at one of the best coffee shops in Phoenix.
4501 N 32nd St, Phoenix, AZ 85018
This coffee shop in Phoenix features an open bar, but what PROVISION does best is their insanely cool coffee beverages, be it a seasonal delight or something like the Casablanca, made with a few other special touches to really sex up your java.
522 N 7th Ave, Phoenix, AZ 85007
Coffee beverages of all different kinds are still debuting regularly from the relatively new MFG Coffee, and the bar experts cranking them out are pretty open with sharing their creations. Travel to this spot in Phoenix for creative ventures like the peaches & cream cold brew, or the Aztec mocha if you like a little more kick.
3343 N 7th Ave UNIT 3, Phoenix, AZ 85013
This all-vegan coffeehouse and bakery offers numerous mouth-watering pastries made for pairing with delicious, crazy cold brews (like this month's special, the Hell-Brew) or even non-coffee drinks, like this season's brown sugar lemonade or their year-round go-to, Golden Mylk.
2330 E McDowell Rd Phoenix, AZ 85006
Deseo is a coffee shack (as the name suggests), but more than that, it's a little taste of Mexican coffee delicacies. The owner travelled all over Mexico for inspiration when starting this locale, and it shows — in both the coffeehouse and the menu itself!
---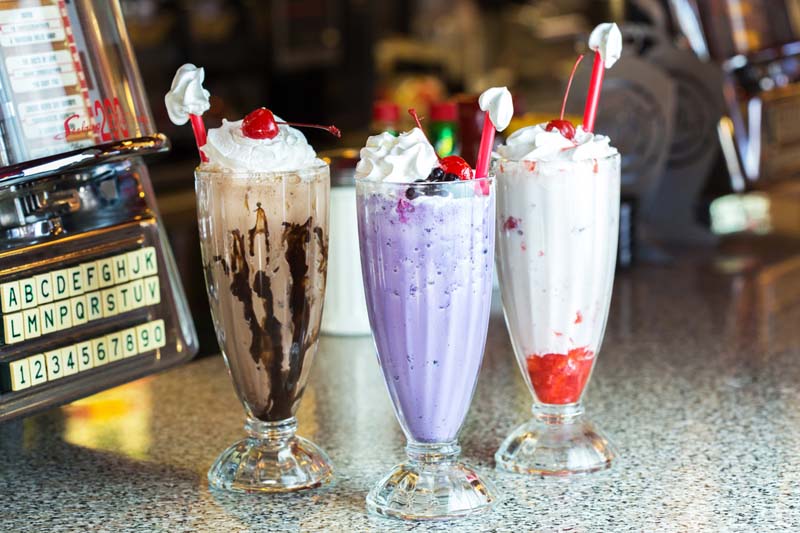 View the Best Milkshakes Near Phoenix
Nothing like coffee and something sweet, right? View our list of the best milkshake spots near Phoenix.
View the Best Milkshakes Near Phoenix
---
107 E Baseline Rd Suite A4, Tempe, AZ 85283
This cute little coffee shop near Phoenix is located in the back of a flower shop called Rowan Tree; the two are inseparable, so a walk in here is bound to fill you with lovely aromas and maybe even the urge to buy a beautiful bouquet. As for beverages, try the "Walter White". It's criminally delicious; if you get one, just make sure you mention who sent you!
Featured Image Credit: Dark Hall Coffee on Facebook