When it's time for fun and games, there's so many ways to go about it. Whether it's to have a game night at home or to make it a destination trip, you have options in the Phoenix area, that's for sure. There are a few bars that even offer board games, arcade games, and pinball for those of us who would rather make it a night out! If you're looking for things to do this weekend, we have created a list of 5 popular arcade bars near Phoenix.
24 W Camelback Rd, Phoenix, AZ 85013
This exciting joint does a great job of keeping people entertained, with pinball and arcade games, as well as being an ideal choice for tabletop gamers. There's a reason this bar calls themselves "The Valley's Only Nerd Bar"! Their Instagram indicates they'll be reopening to the public on Wednesday at 4 PM!
If you love board games and tabletop campaigns, then Snakes & Lattes is the place to be. The amount of games at this bar is vast, and this location also offers a great atmosphere, so when you find a favorite game, you can enjoy it at length.
801 N 2nd St UNIT 100, Phoenix, AZ 85004
From Dig Dug to Contra, from Galaga to Street Fighter, there's room for nostalgia aplenty at Cobra Arcade Bar in Phoenix. This "barcade" offers themed drinks to celebrate some of the arcade classics, pinball machines, and even energy drinks of all kinds to keep yourself at full throttle when you're trying to beat the high score!
https://www.instagram.com/p/B5OgQNkHnzu/
6522 N 16th St #6, Phoenix, AZ 85016
Whether you want to have a game night full of Jenga and other classics or you want to run a few rounds of darts, this uptown dive offers it all in a cozy setting that will keep your group in their seats for a good long while. Be prepared to have a full, satisfying game night, courtesy of Linger Longer Lounge!
---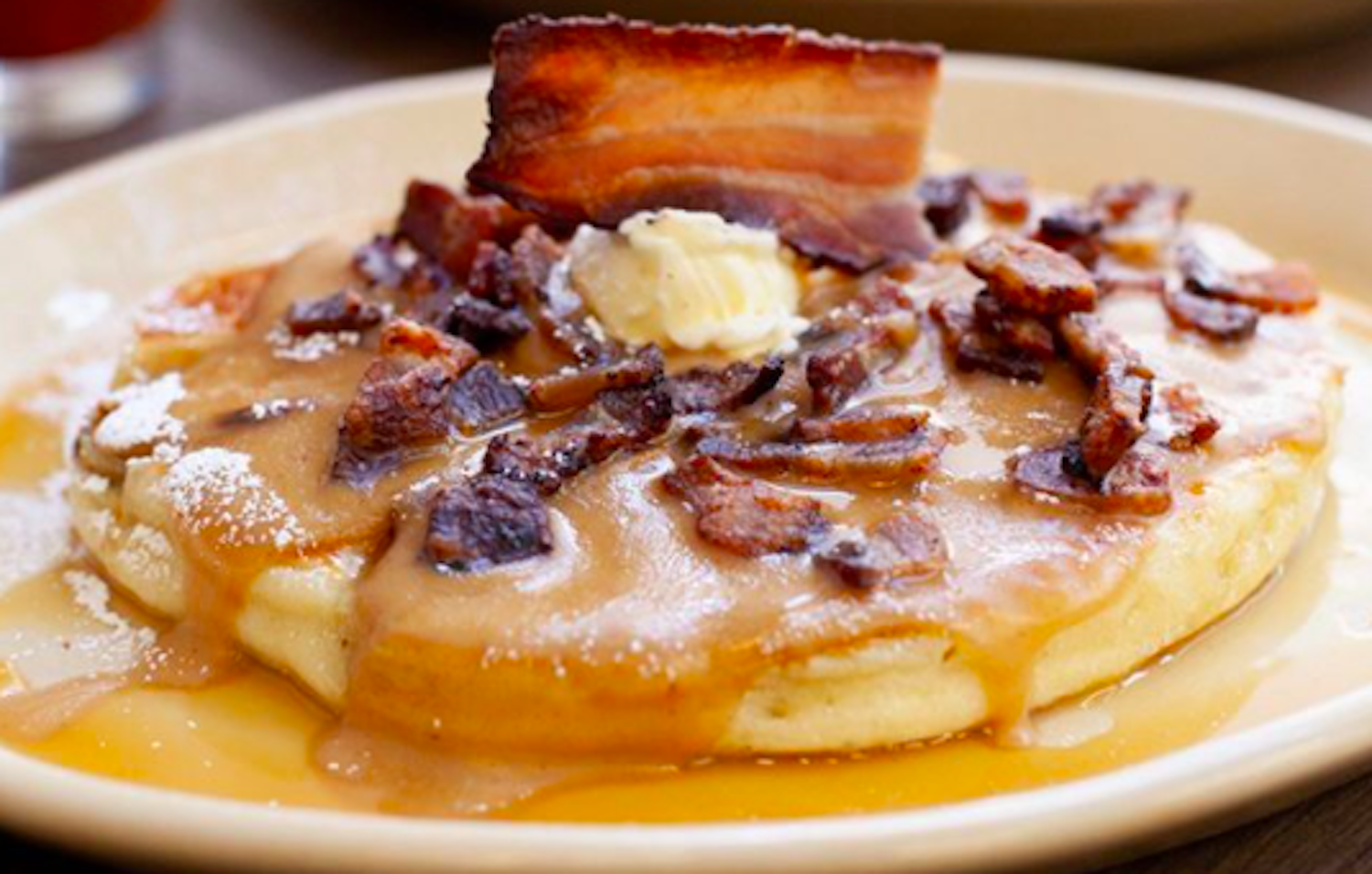 Pancakes!
You know what helps cure the hangover after a night at the arcade bar? Pancakes. Here's where to get them.
View the Best Pancakes Near Phoenix
---
201 E Washington St #104, Phoenix, AZ 85004
This bar with games in Phoenix offers over 125 craft beers and activities such as Connect Four or Cards Against Humanity. The Whining Pig bar features  a long table that is made for game-playing at large!
Featured Image Credit: Linger Longer Lounge Facebook Page