Are you a sweet tooth? Then don't miss out on these top 10 best desserts in Phoenix! From cookies to donuts, Phoenix has everything it takes to make a sweet lover happy.
6054 N 16th St, Phoenix, AZ 85016
Sweet Republic is one of the best artisan ice cream spots in Phoenix and it rolls out new flavors regularly. Some of the superstar flavors that are currently on their menu include earl gray tea, pumpkin spice, and sweet potato marshmallow.
2325 N 7th St, Phoenix, AZ 85006
One of the best desserts at Urban Cookies Bakeshop in Phoenix is the hand-crafted dessert bars. If you don't know which one to choose, go with their roasted pear shortbread bar. They are absolutely divine.
1028 Grand Ave #6, Phoenix, AZ 85007
If you are craving ice cream and cookies, you go to Churn. Its customizable ice cream cookie sandwich allows you to choose any two cookies, toasted, and any flavor of ice cream in the center. Verbal descriptions simply don't do them justice.
1028 Grand Ave #6, Phoenix, AZ 85007
Novel's famous Madagascar vanilla ice cream will redefine vanilla for the rest of your life. In addition, this shop has creative flavors such as cereal and milk ice cream bowls. Ask about their seasonal specials so you don't miss out!
2014 N 7th St, Phoenix, AZ 85006
Nami is the only all-vegan ice cream and sweets shop in Phoenix. Their signature ice cream line tSoynami is not only tasty but extremely healthy at the same time. Say goodbye to guilt pleasure and free your ice cream craving.
100 E Camelback Rd Suite 164, Phoenix, AZ 85012
No more stealing cookie batter while someone is cooking. If you're looking for delicious dessert options, travel to Scoopwell in Phoenix for the best cookie dough ice cream. The cookie dough comes straight from the mixing bowl.
18511 N Scottsdale Rd #105, Scottsdale, AZ 85255
Sometimes all you need is a classic swirl cone. Except for Dessert in Desert's homemade waffle cones come in different flavors so you can match them with your ice cream.
914 E Camelback Rd #4B, Phoenix, AZ 85014
Snoh Ice Shavery has every type of dessert from shaved ice, cookies, cupcakes, to simple meals. They are not afraid to be innovative and challenge the locals with Asian culture. Last time, they collaborated with another business and did a maid cafe theme day.
---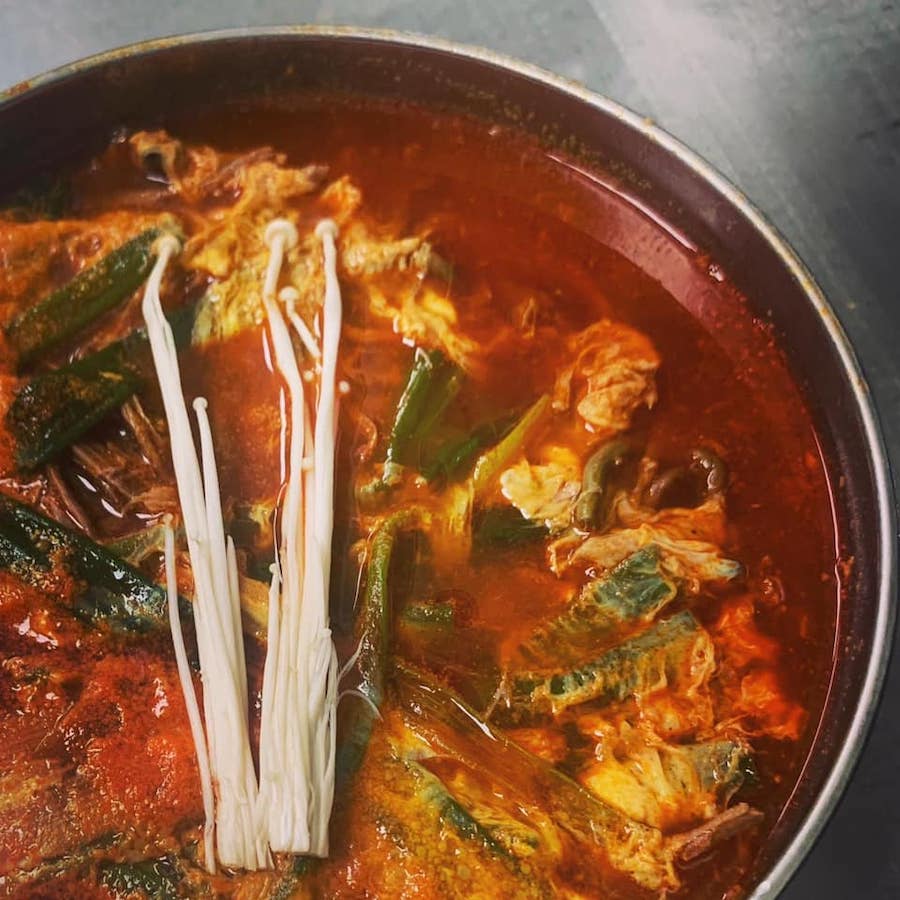 View The Best Soups in Phoenix
Need something warmer? View our list of the best soups in the city.
View The Best Soups in Phoenix
---
333 E Roosevelt St, Phoenix, AZ 85004
This ice cream parlor in Phoenix only uses local ingredients to bring you the tastiest, healthiest ice cream. They always come up with interesting desserts, such as their Chico de Mayo specialty ice cream. Make sure you ask for their seasonal flavors!
1620 S. 16th St. Phoenix, AZ 85034
Desirable Desserts Inc is a hidden gem in Phoenix that features artisan cheesecakes. Even people who are not in favor of cheesecakes confessed that this was the one exception, and that should tell you how good it is.
Featured Image Credit: Stocksnap on Pixabay