Have you ever wondered what the top tourist destinations in the United States are? If you're looking to start your bucket of things to see in the United States before you die,  take a look at our list of 50 ideas.
---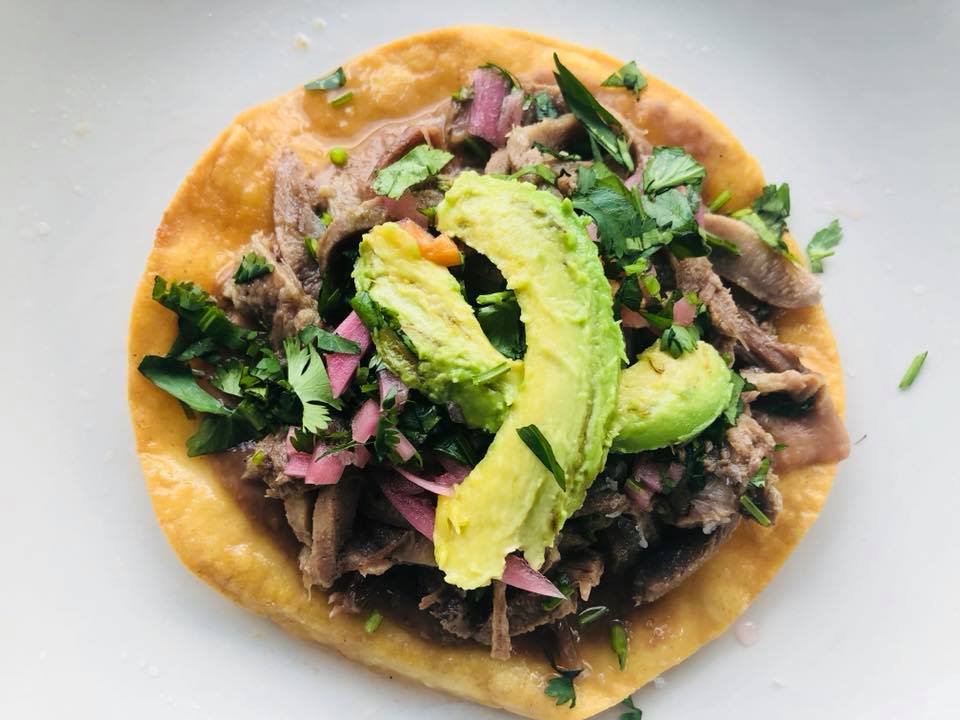 View the Best Mexican Restaurants Across America
Getting hungry while you roam the states? View our list of the best Mexican restaurants across the country.
View the Best Mexican Restaurants Across America
---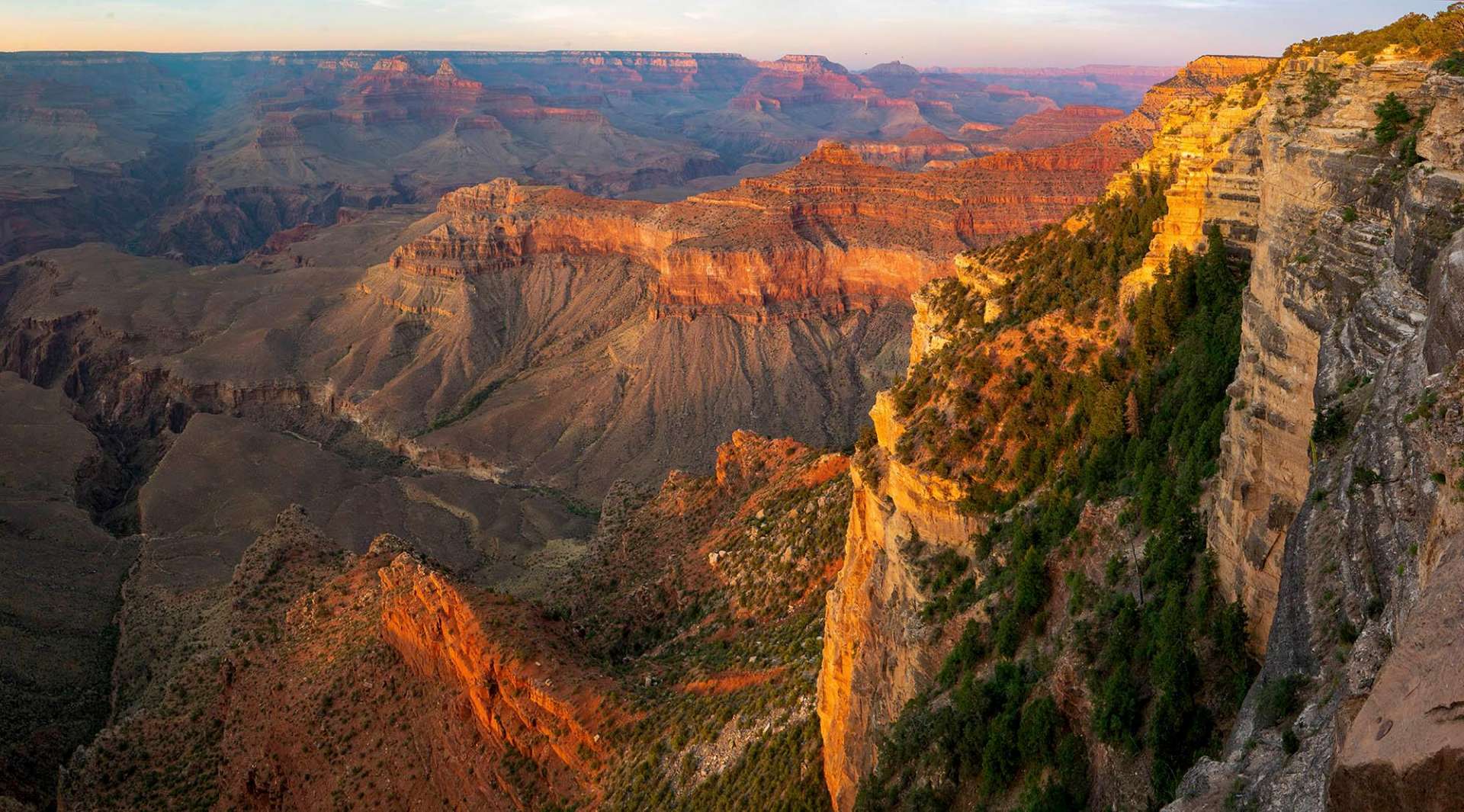 20 S Entrance Rd, Grand Canyon Village, AZ 86023
The country's most iconic national park, the Grand Canyon, encompasses over 277 miles.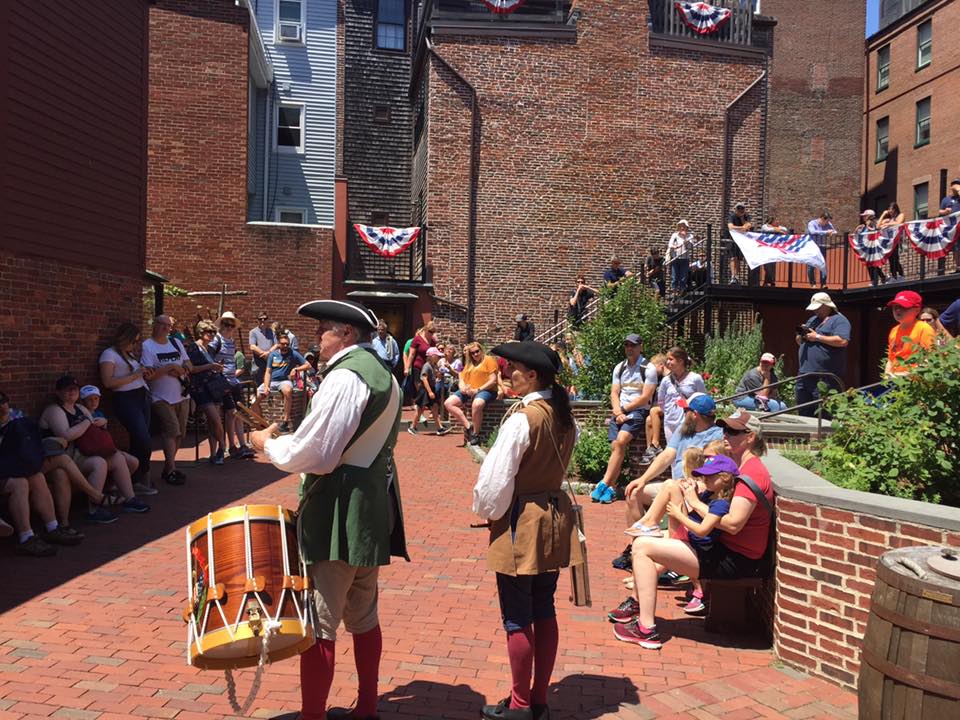 139 Tremont St, Boston, MA 02111
This 2.5-mile pathway passes over a dozen American landmarks including Paul Revere's house and the Bunker Hill Monument.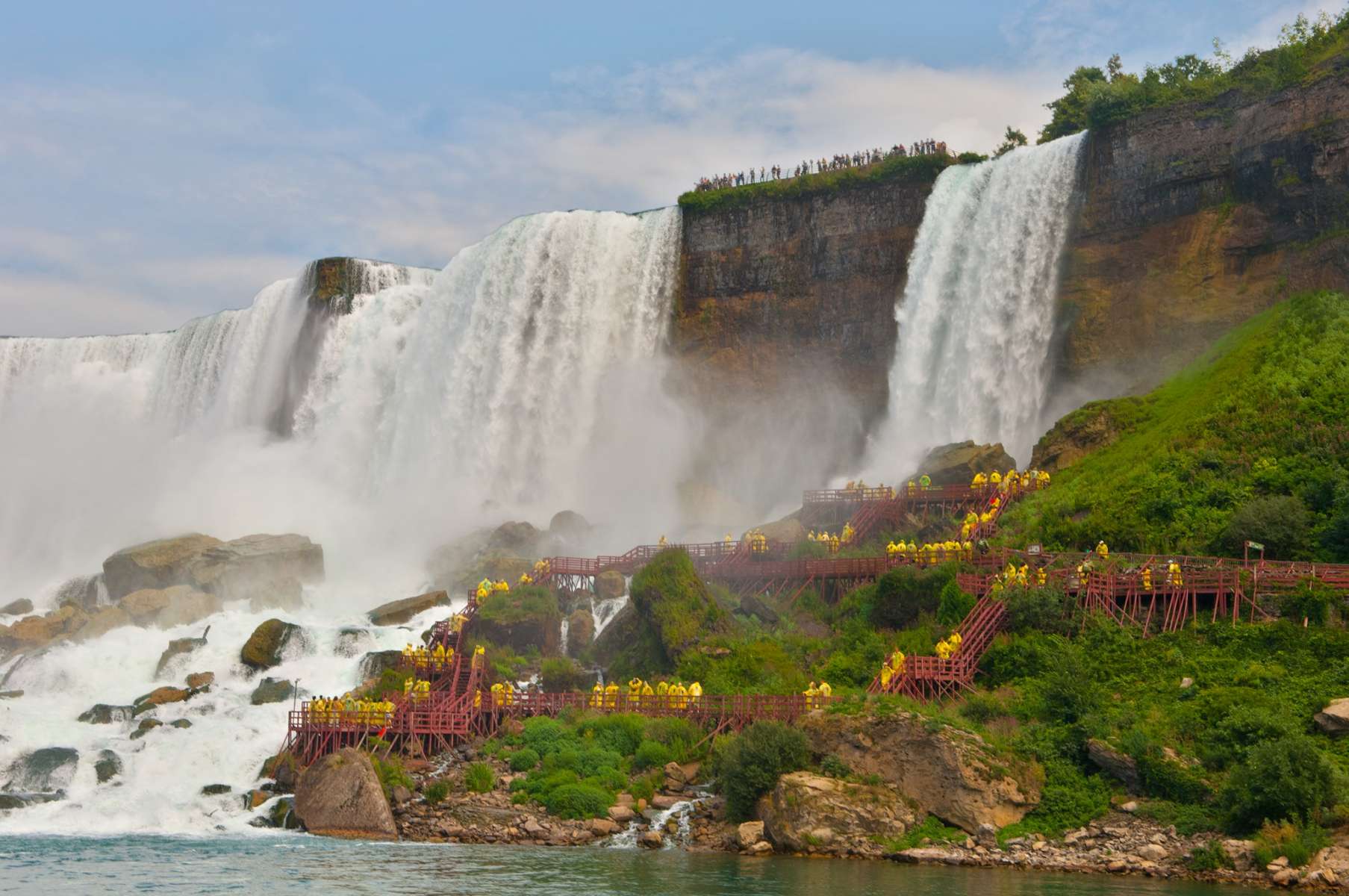 332 Prospect St, Niagara Falls, NY 14303
One of the highest waterfalls in America, Niagara Falls is located near the Canadian border.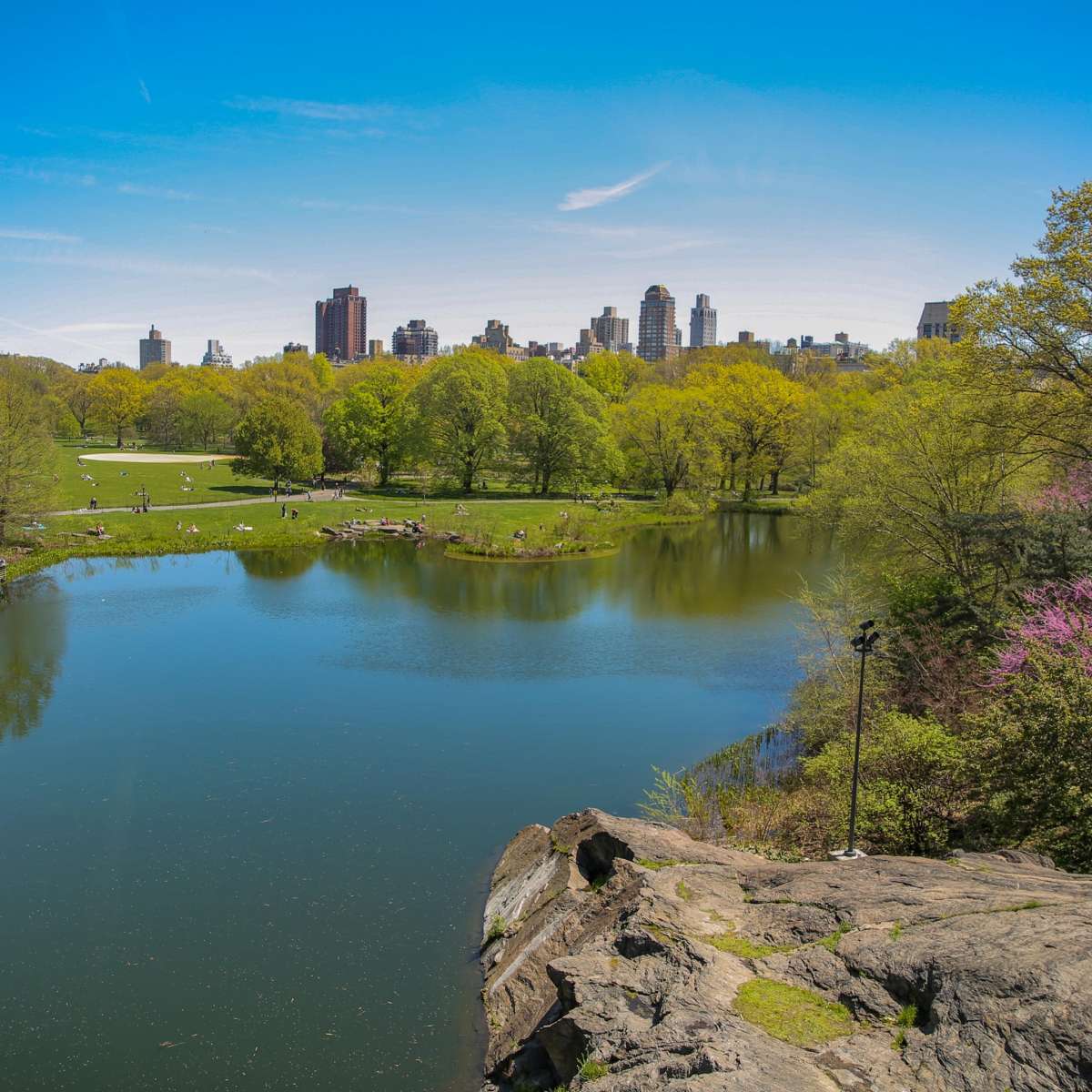 Manhattan, New York, NY
Stretching from 59th Street to 110th Street in downtown Manhattan, Central Park has been a New York landmark since the 1850s.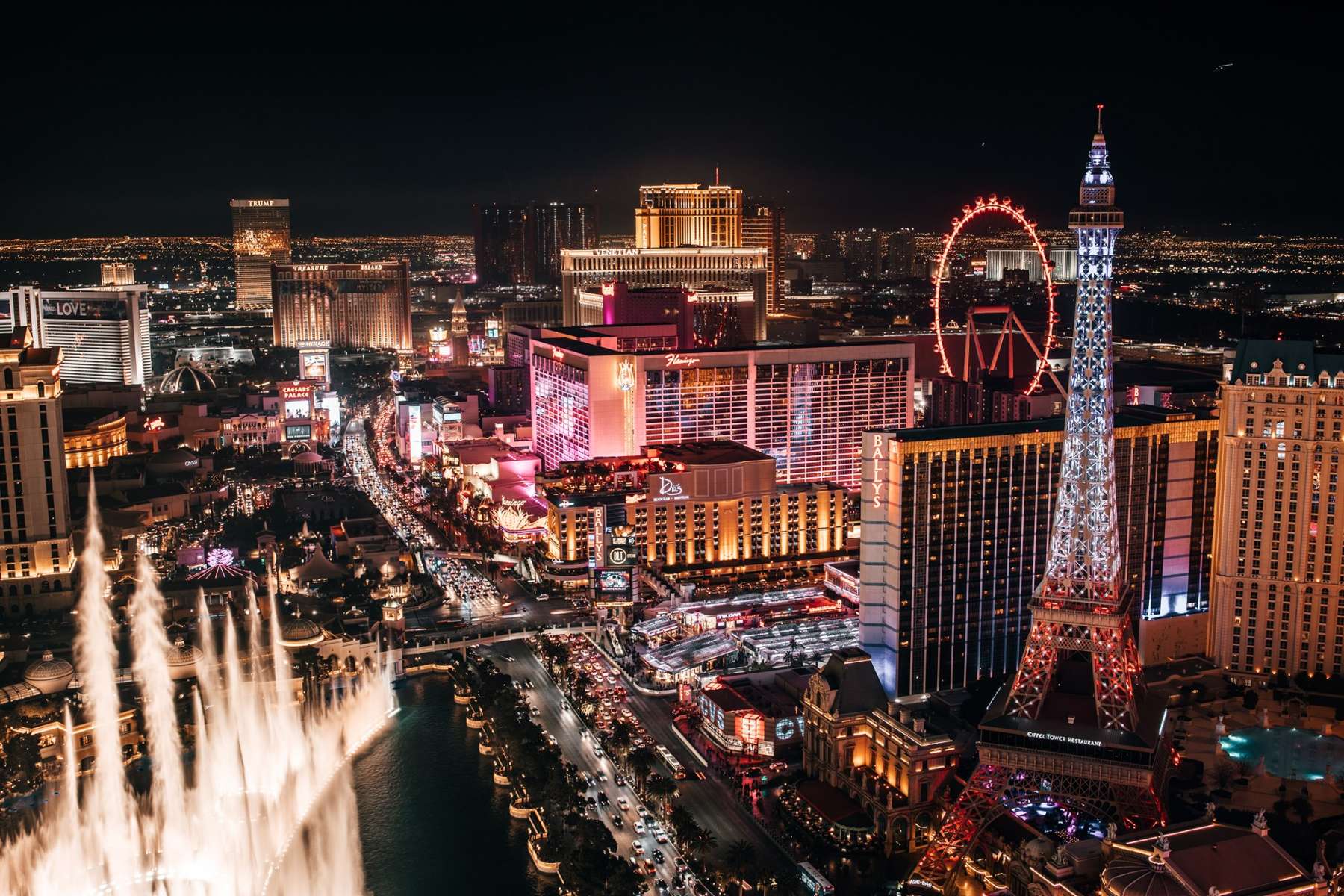 Las Vegas, NV
Featuring over 4 miles of upscale hotels and casinos, the Las Vegas Strip is one of the most popular tourist attractions in America.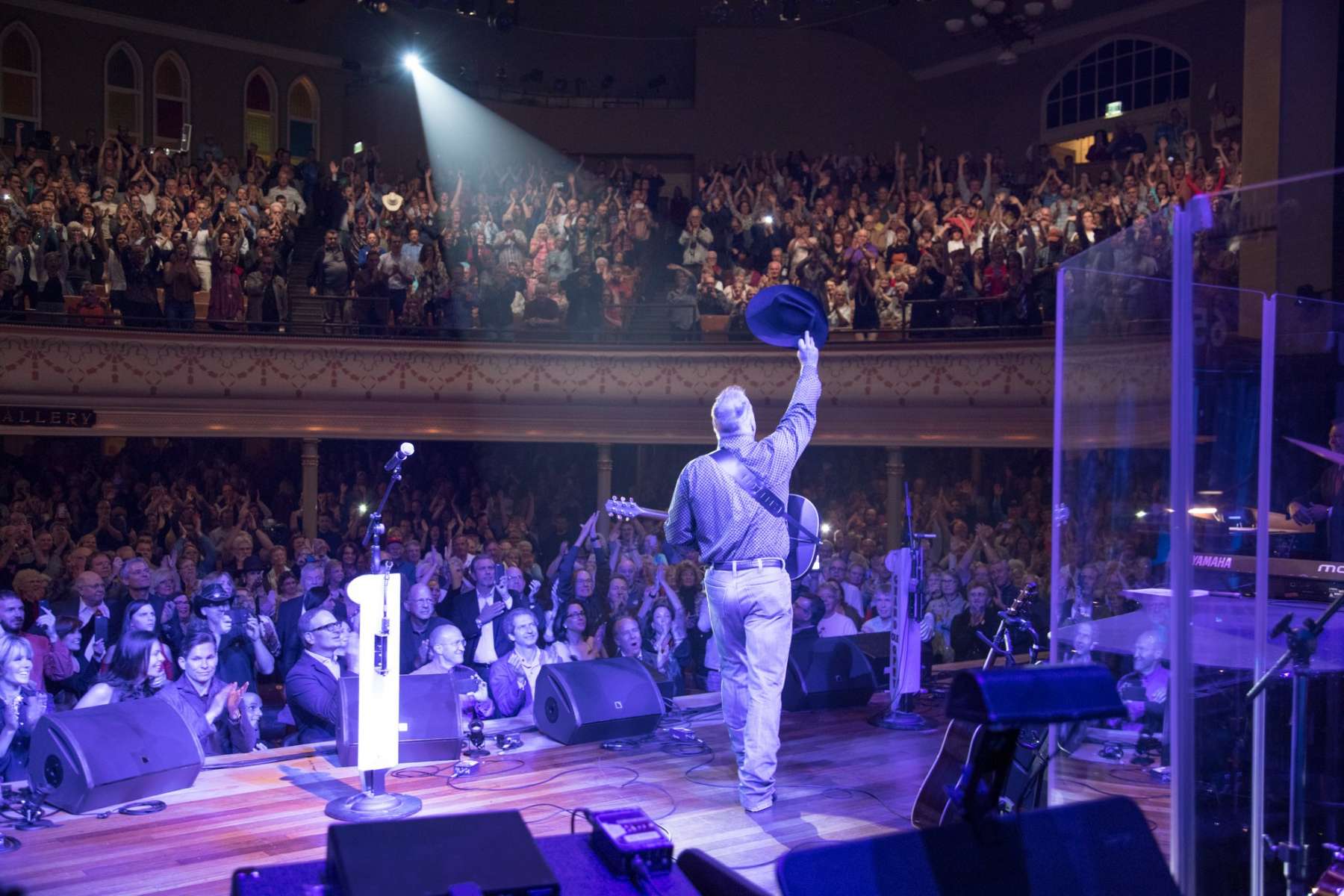 2804 Opryland Dr, Nashville, TV, 37214
Showcasing the country's best country music since 1925, the Grand Ole Opry features a weekly concert in the heart of Nashville.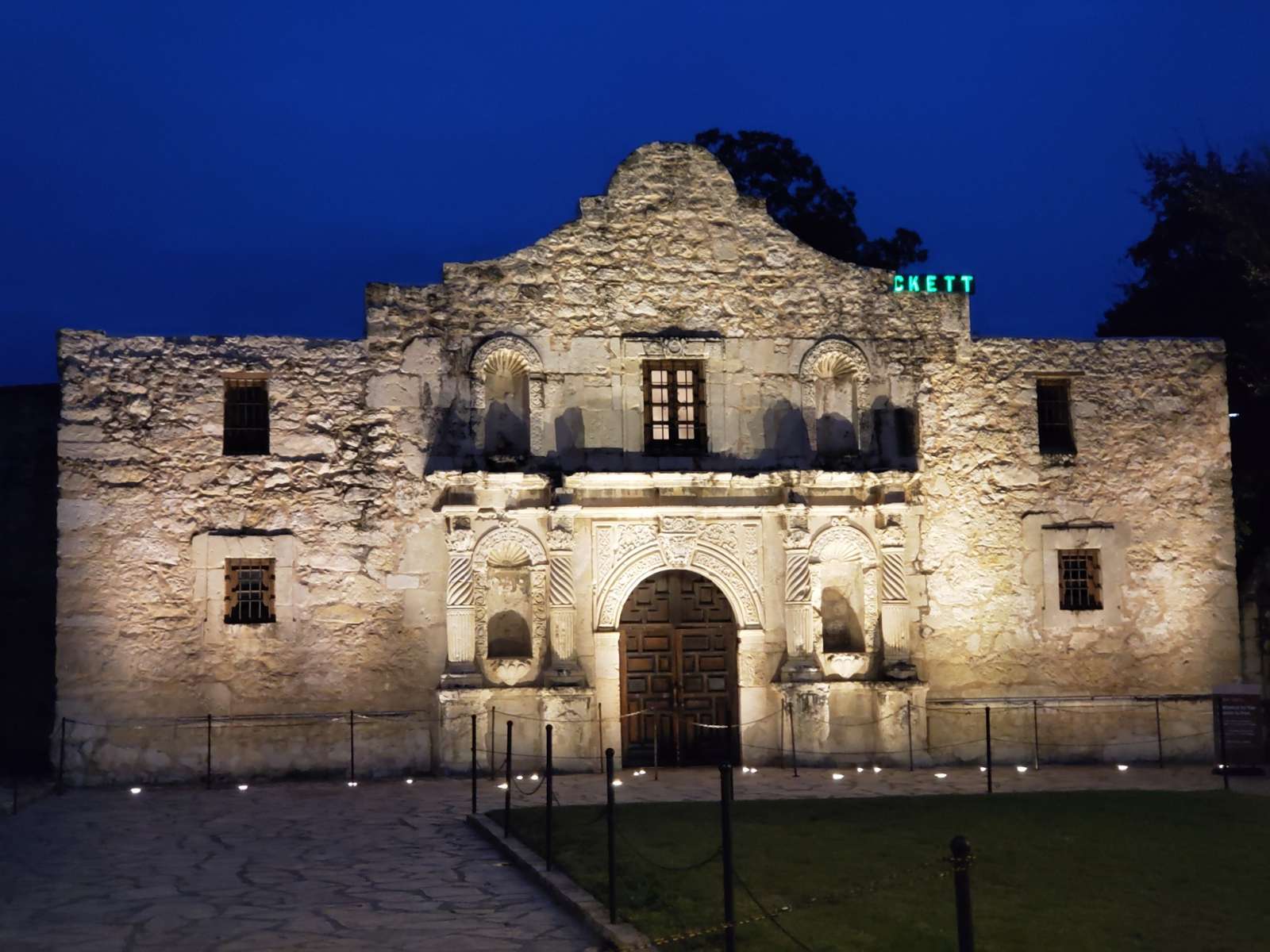 300 Alamo Plaza, San Antonio, TX 78205
A landmark from the Texas Revolution, The Alamo is a San Antonio destination to remember.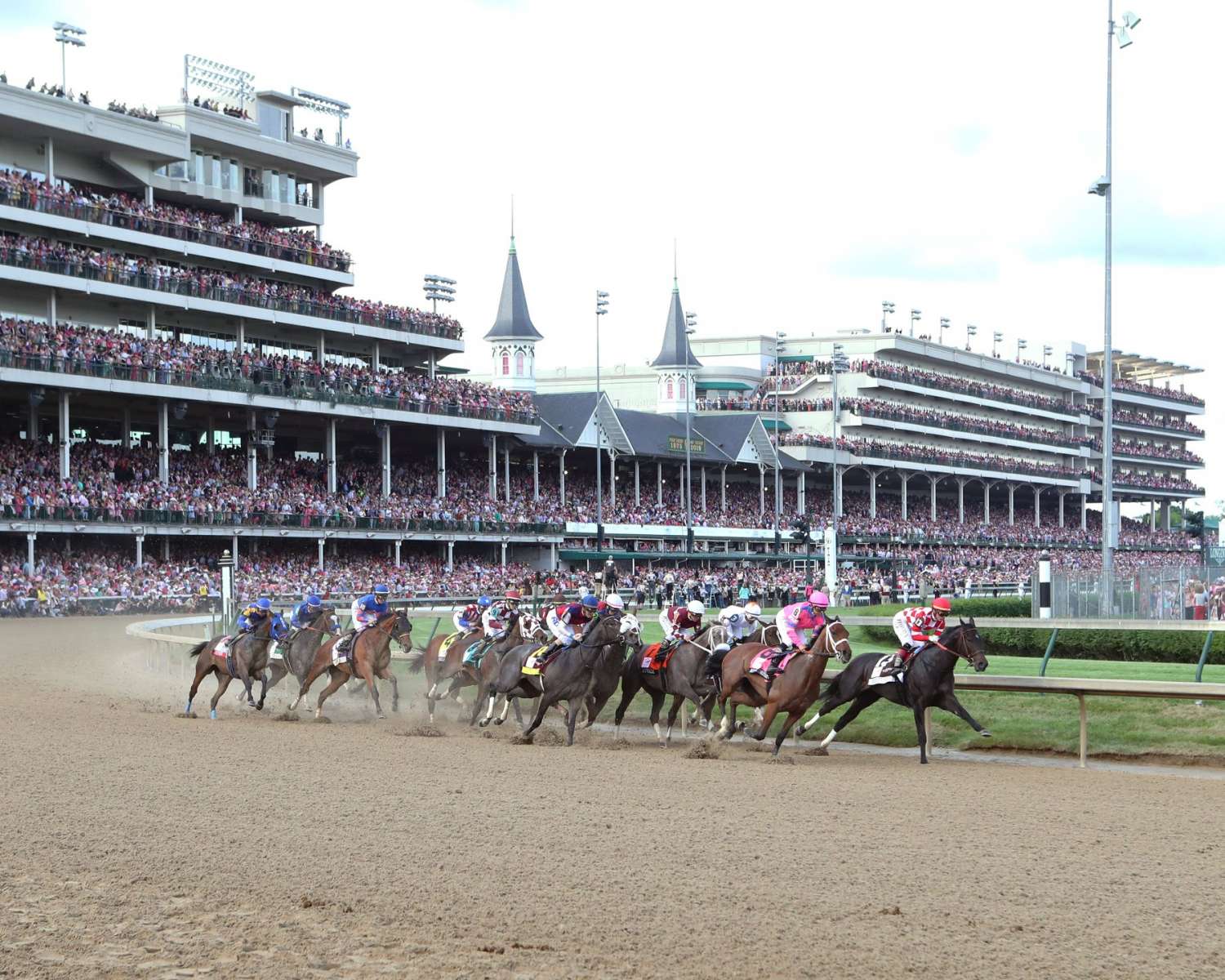 700 Central Ave, Louisville, KY 40208
Horse racing's flagship event at Churchill Downs is a classic American sporting event.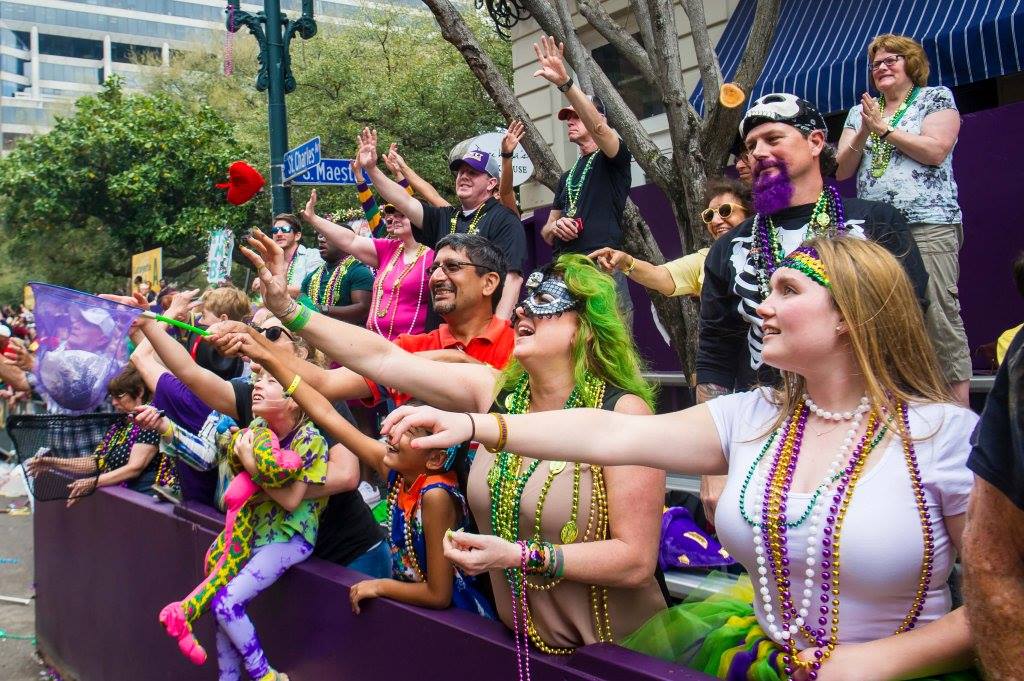 New Orleans, LA
Famous for its vibrant nightlife and iconic buildings, Bourbon Street and the French Quarter in New Orleans is known as the home of Mardi Gras.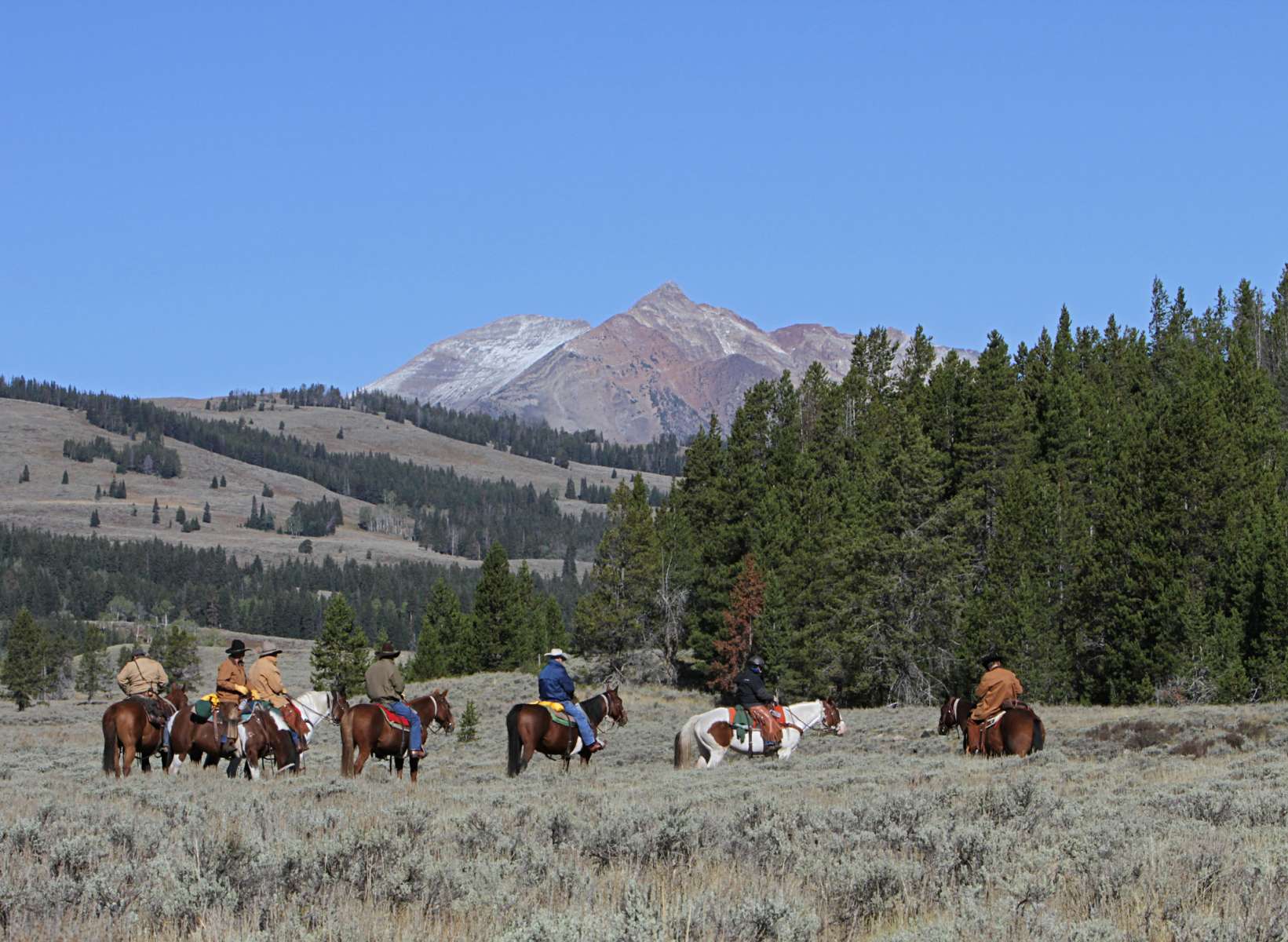 Yellowstone National Park, WY
With parts spanning Wyoming, Montana, and Idaho, Yellowstone National Park is a bucket list item that you should see in the United States before you die. This park is full of natural wonders like geysers, mountains, and lakes.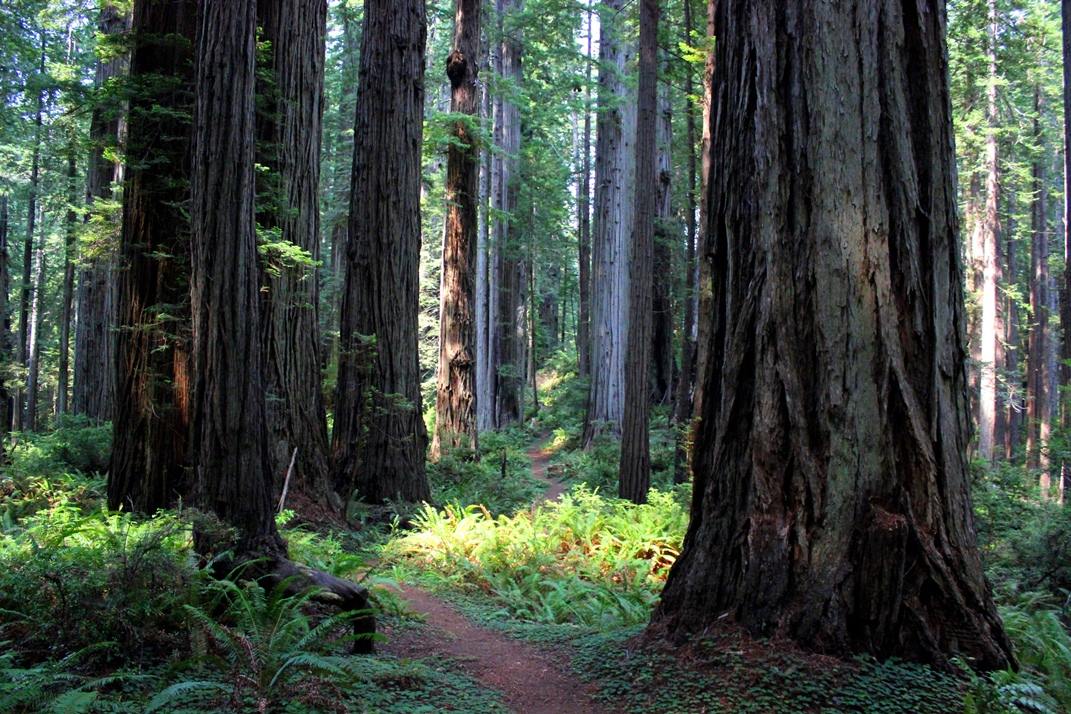 Northern California
Featuring some of the tallest trees on Earth, the Redwoods in Northern California can live for well over 1,000 years.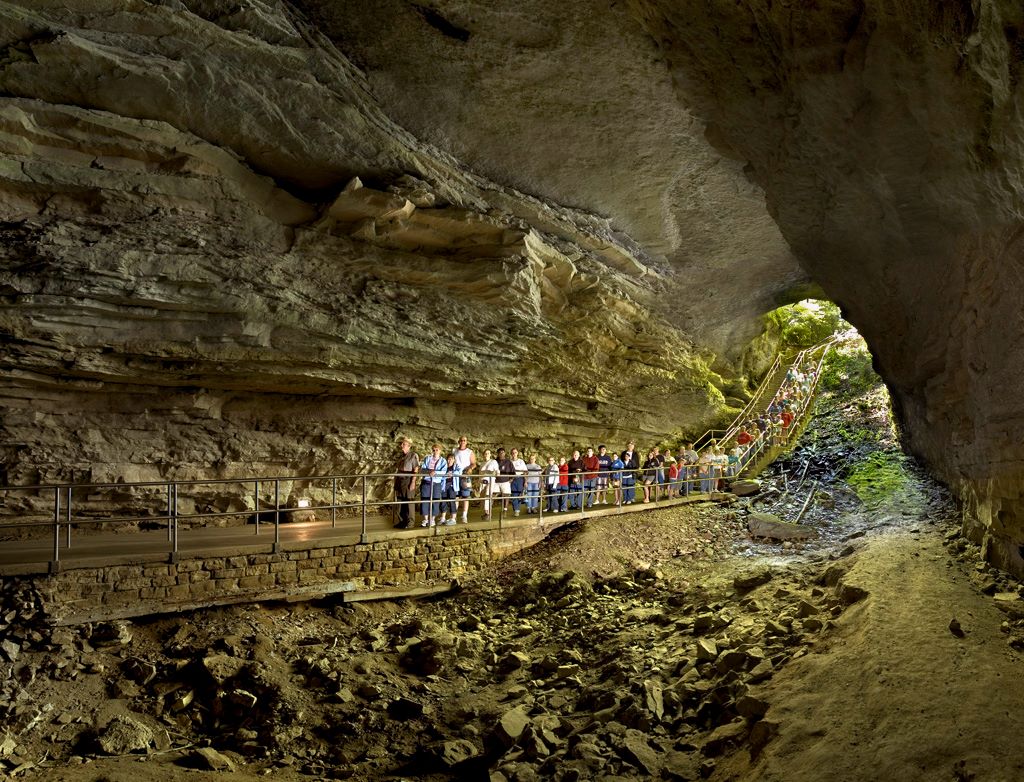 1 Mammoth Cave Pkwy, Mammoth Cave, KY 42259
Truly one of the top things to do in America, Mammoth Cave is one of the world's largest caves. Try not to get lost!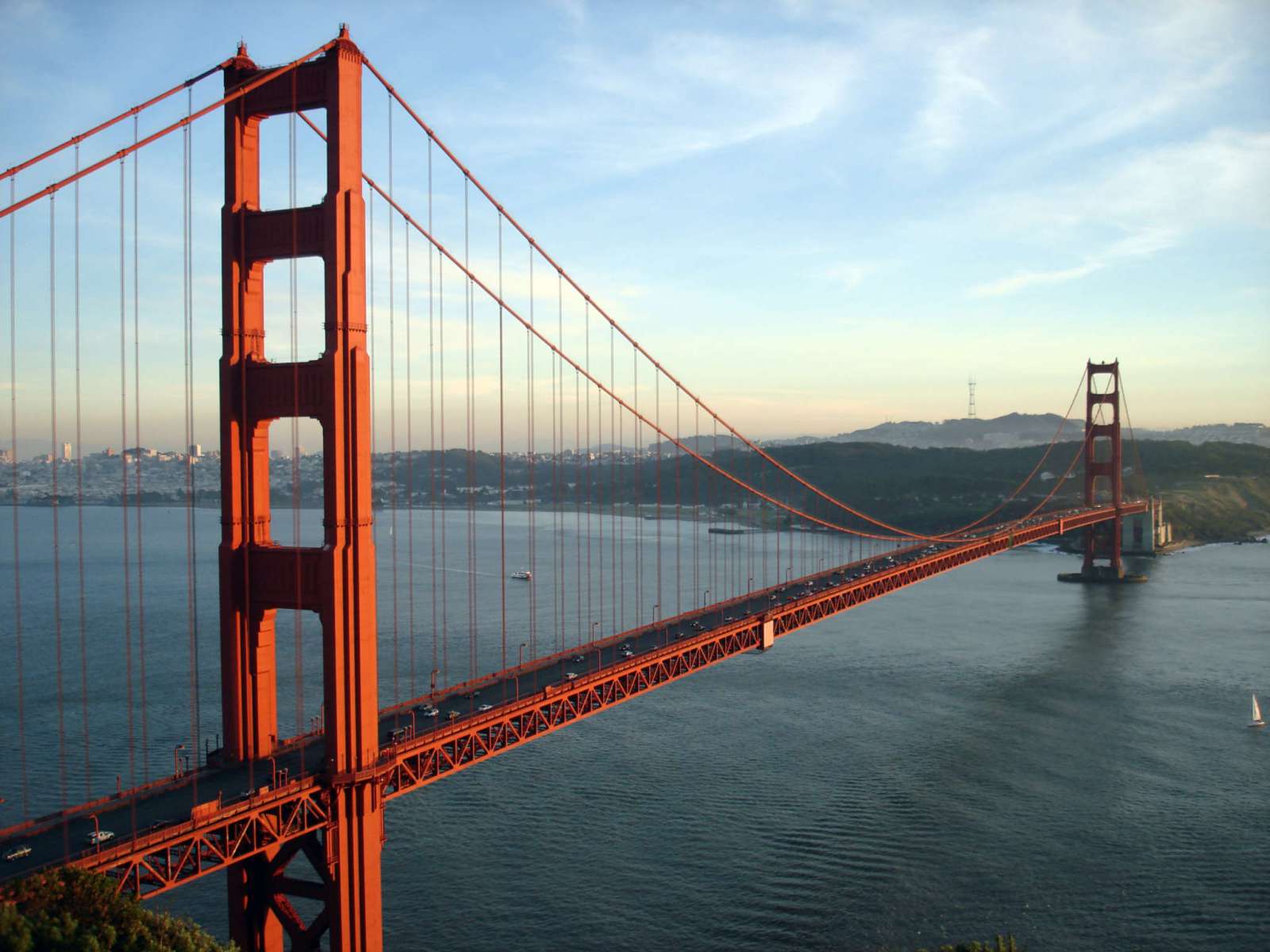 San Francisco, CA
The Golden Gate Bridge is over a mile long and is recognized across the world as a symbol of the United States and California.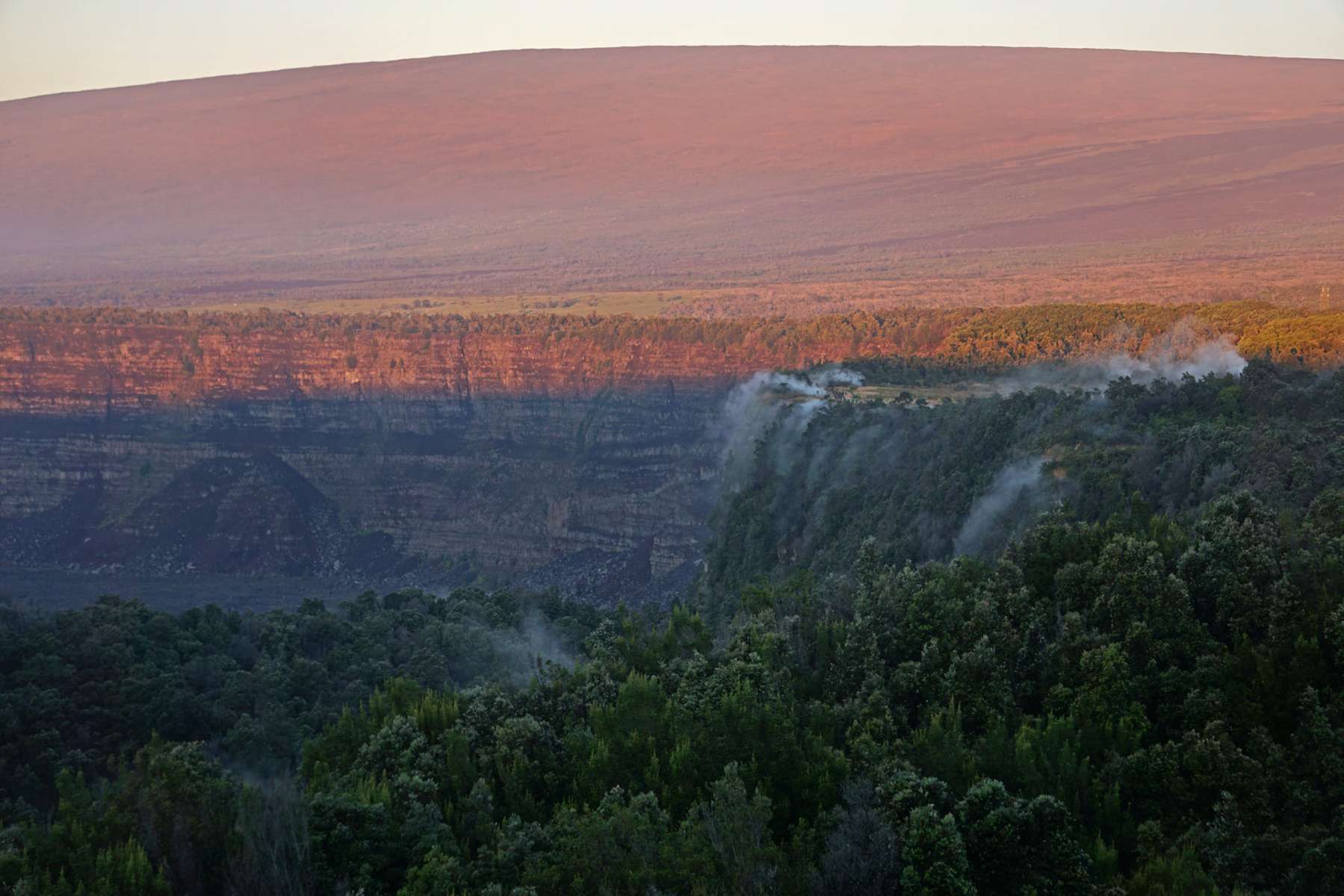 Hawaii, HI
Featuring two active volcanoes, this national park is one of the main attractions of the Hawaiian Islands.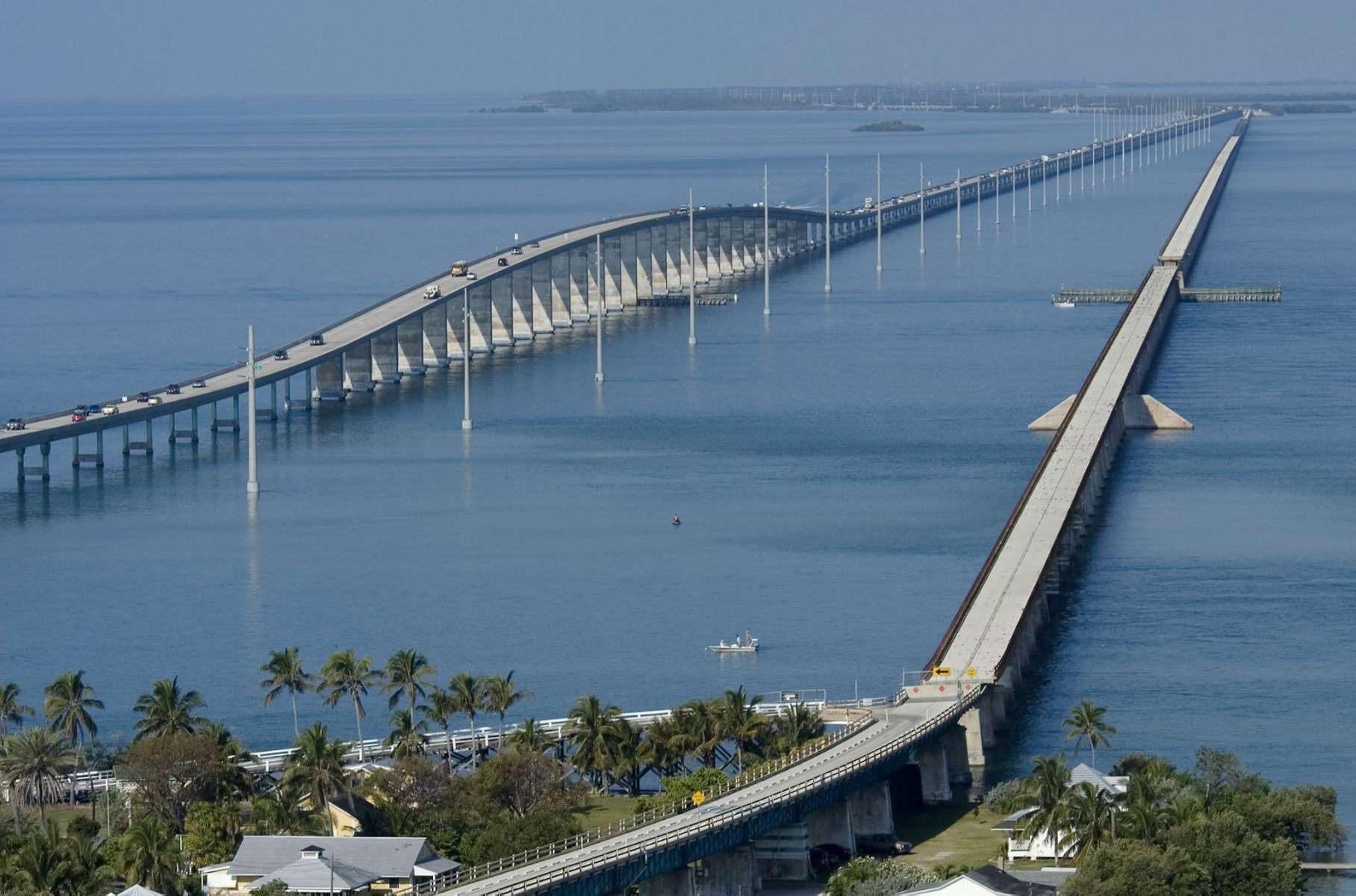 Miami Beach & Key West, FL
Connecting the Florida Keys to the United States mainland, the Overseas Highway allows access to America's largest area of coral reefs.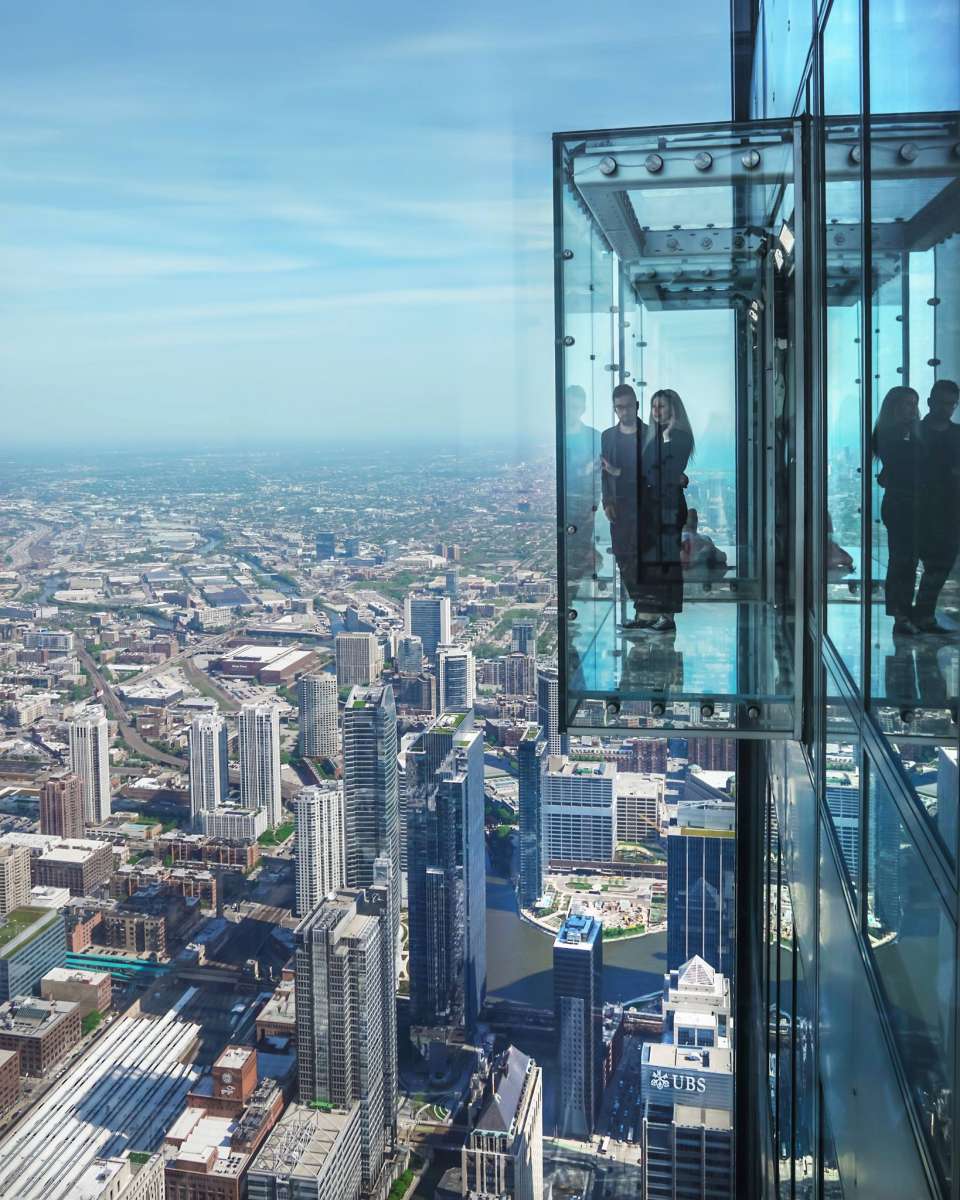 233 S Wacker Dr, Chicago, IL 60606
Get a birds-eye view of the Windy City from this breathtaking observation box on the 103rd floor of the Willis Tower (or, as locals still call it, the Sears Tower).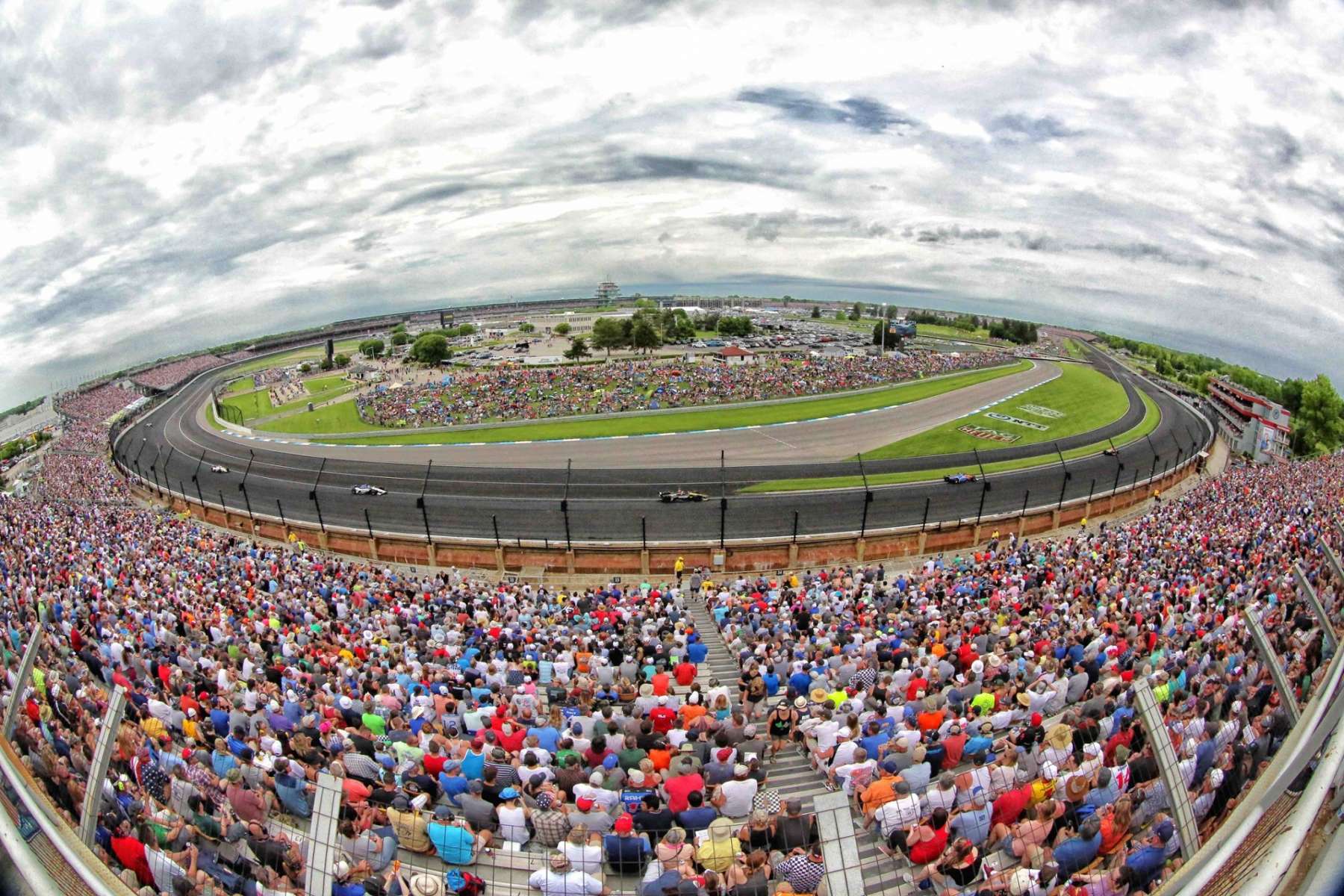 4790 W 16th St, Indianapolis, IN 46222
The Indianapolis Motor Speedway hosts the Indy 500 every spring, and it's a bucket list item for fans and non-racing fans alike.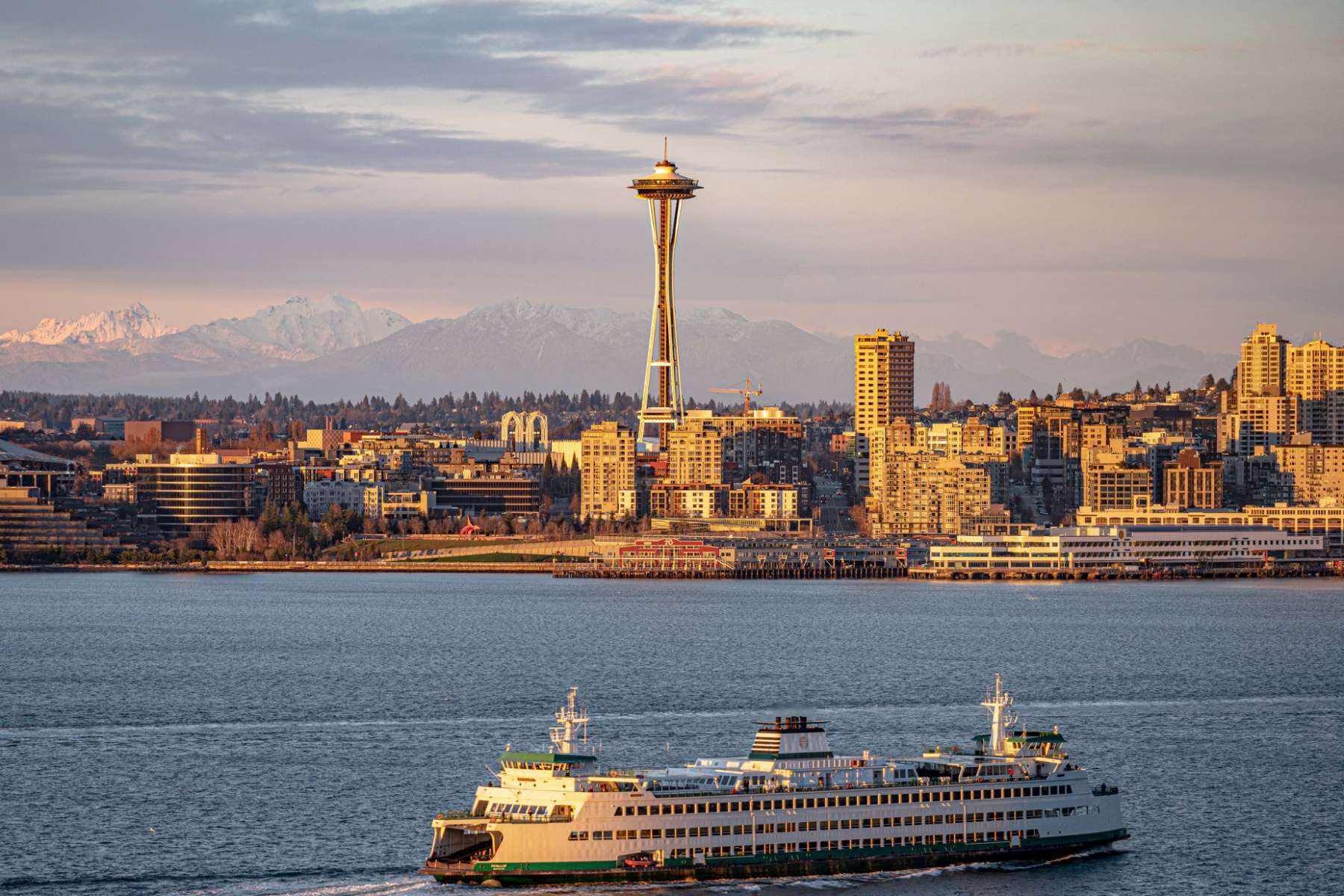 400 Broad St, Seattle, WA 98109
A Seattle landmark, the Space Needle features an observation deck and was originally built for the 1962 World's Fair.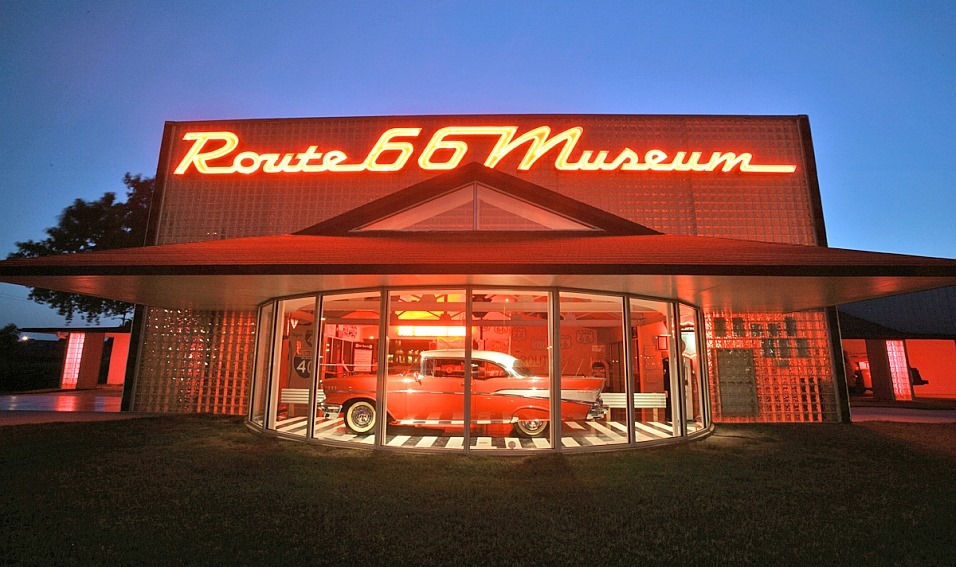 2229 W Gary Blvd, Clinton, OK 73601
Offering a personal journey along the country's legendary highway, the Route 66 Museum pays homage to the Main Street of America.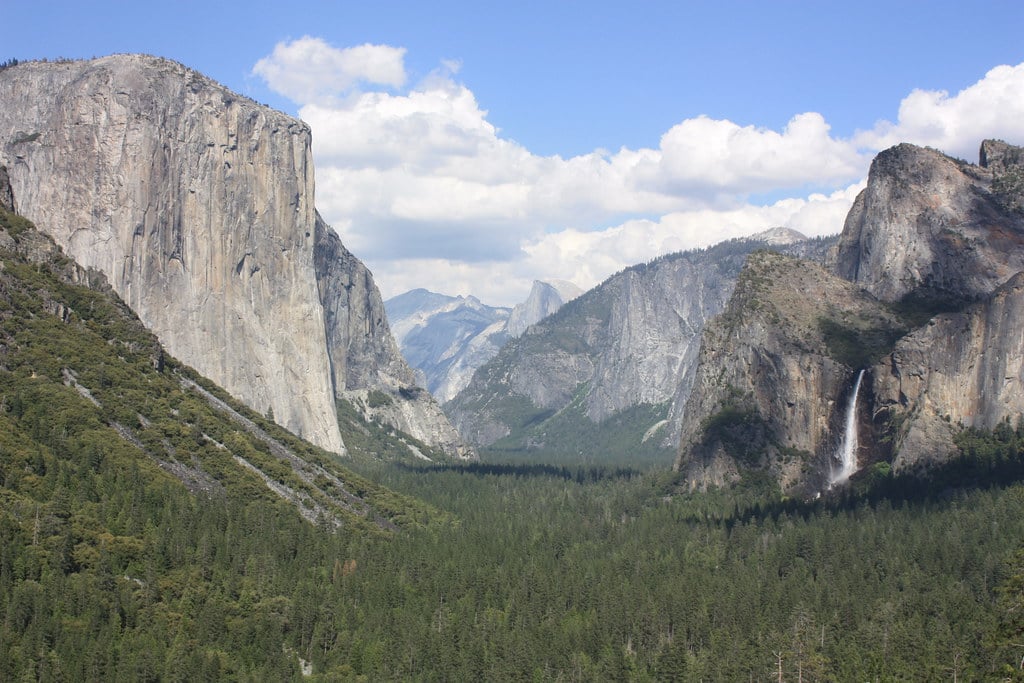 Yosemite National Park, CA
A famous destination for work climbers, El Capitan is a 4,000-foot rock formation in Yosemite National Park.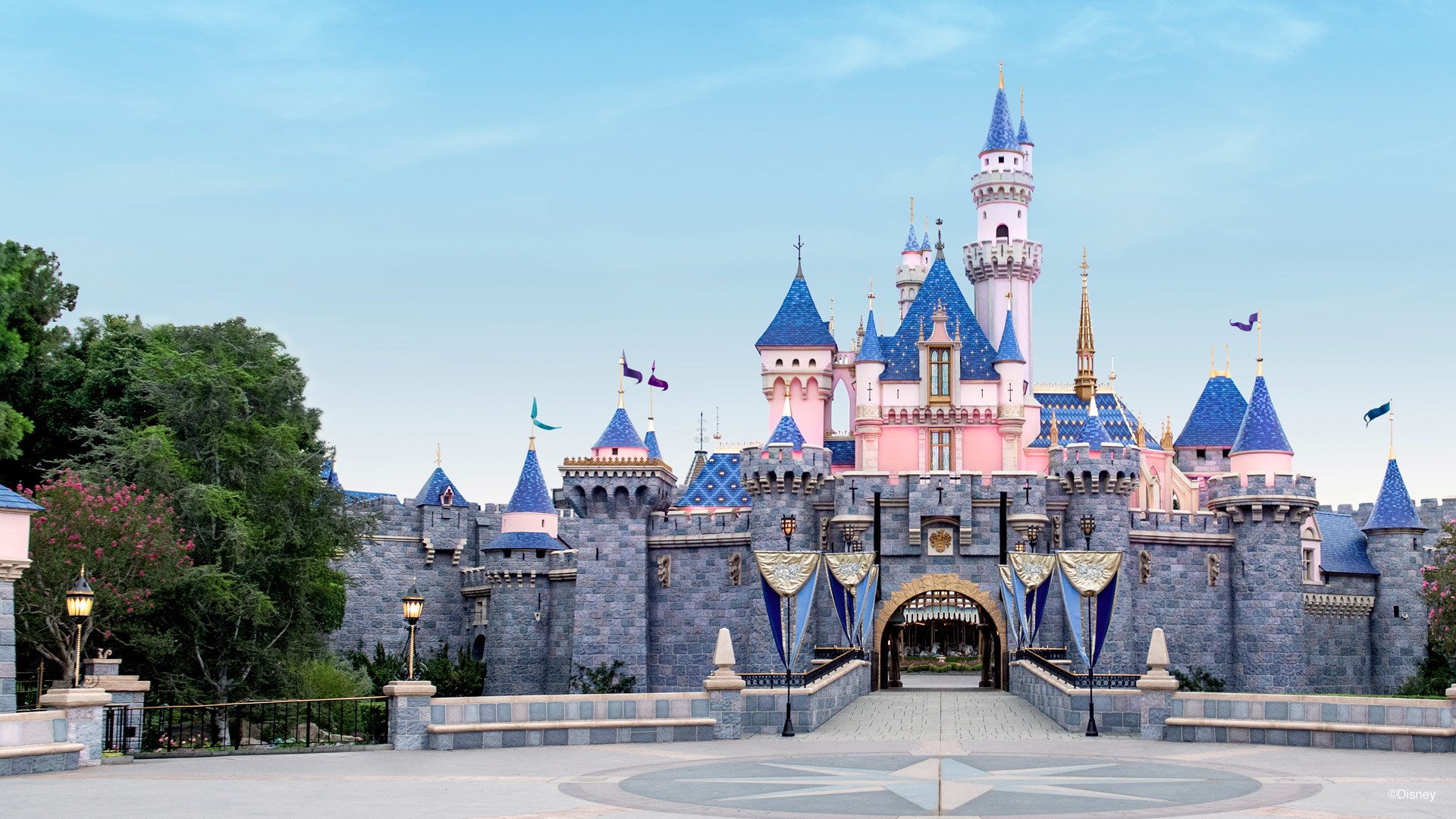 1313 Disneyland Dr, Anaheim, CA 92802
In operation since 1955, Disneyland is the original theme park and continues to be a popular tourist attraction for visitors from around the world.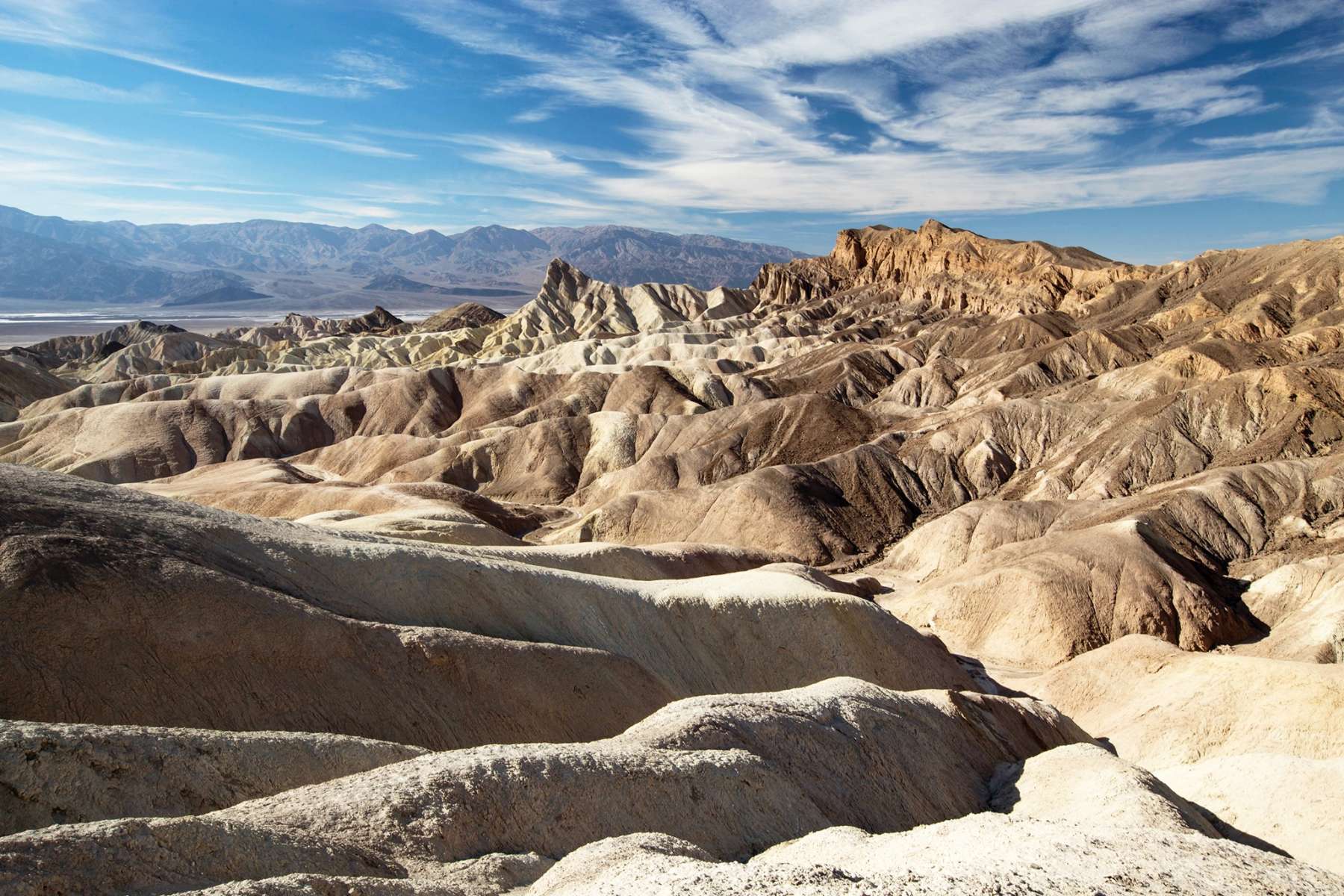 Death Valley, CA
Known for its extreme climate conditions, Death Valley is a desert between California and Nevada.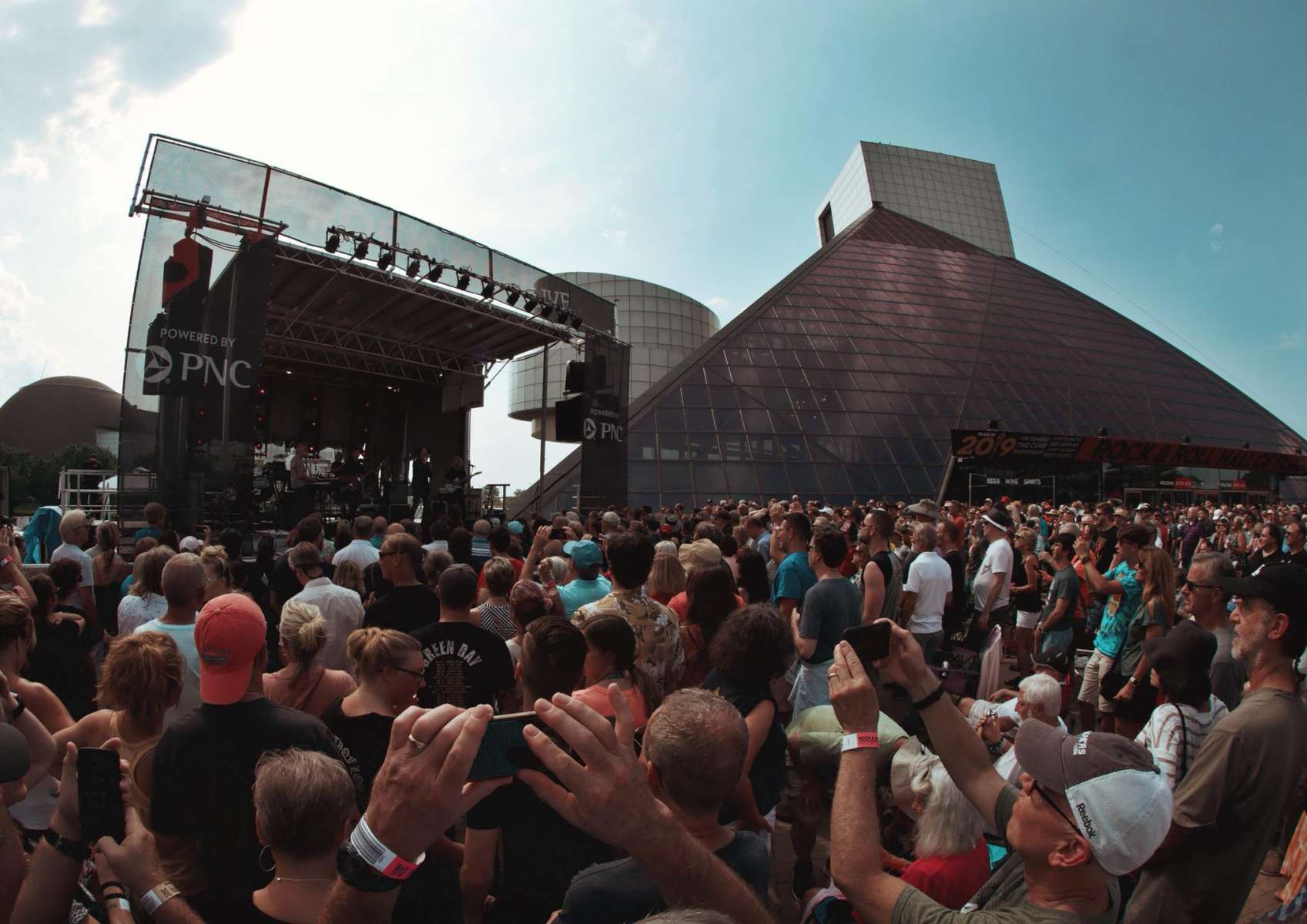 1100 E 9th St, Cleveland, OH 44114
Documenting the history of rock n' roll, the Rock & Roll Hall of Fame is a popular Cleveland attraction regardless of your taste in music.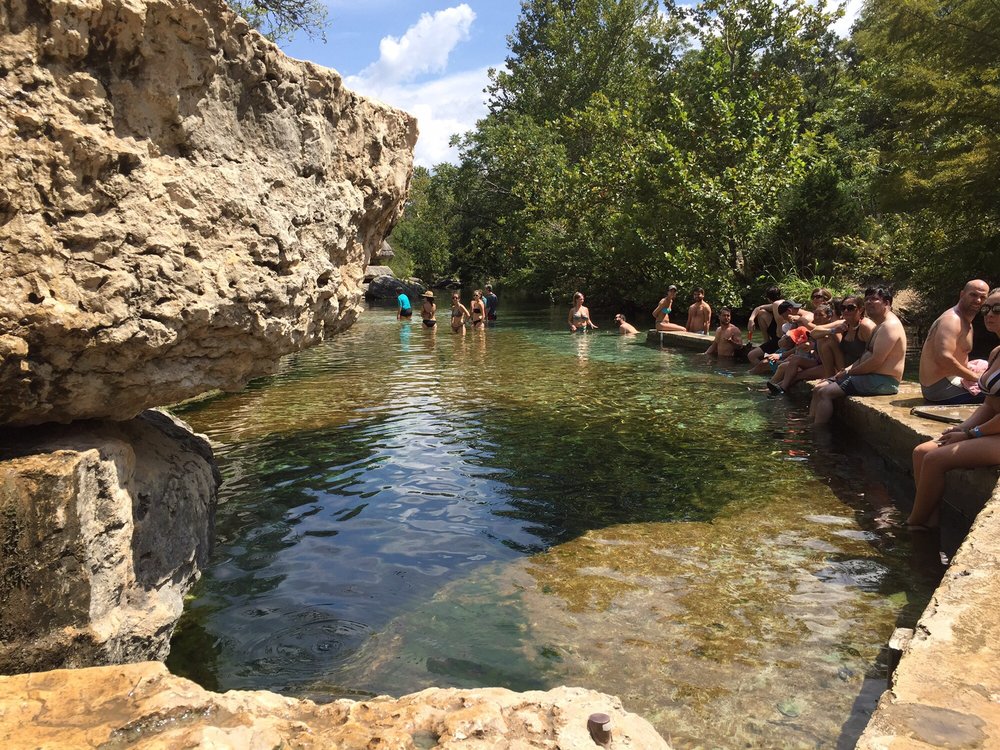 1699 Mt Sharp Rd, Wimberley, TX 78676
One of the most dangerous, yet alluring diving spots in the world, Jacob's Well is a karstic spring at least 140 feet deep, where divers can explore underwater caves at their own risk.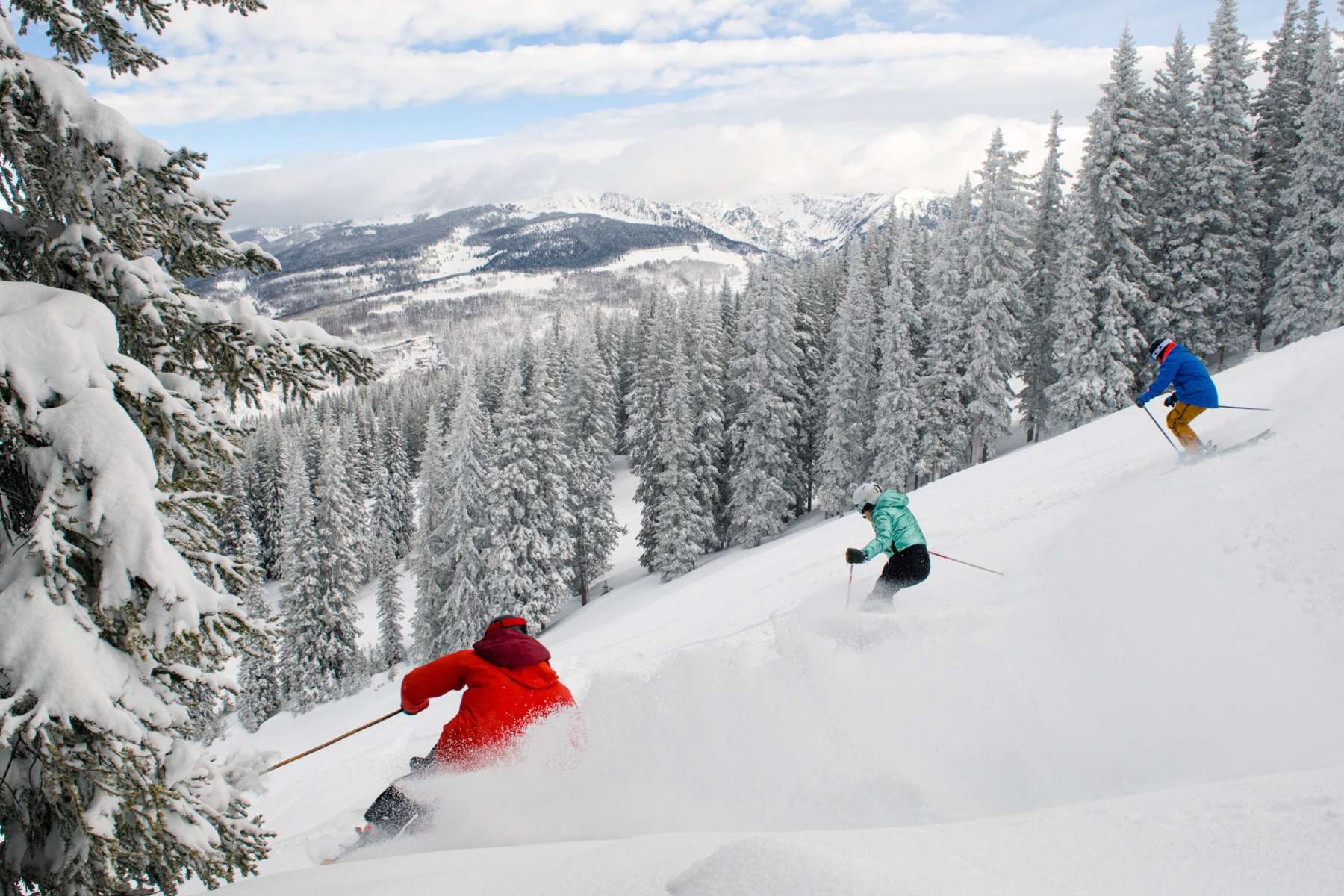 Vail, CO 81657
One of the largest ski resorts in America, Vail Ski Resort is a world-class ski destination in the Colorado mountains.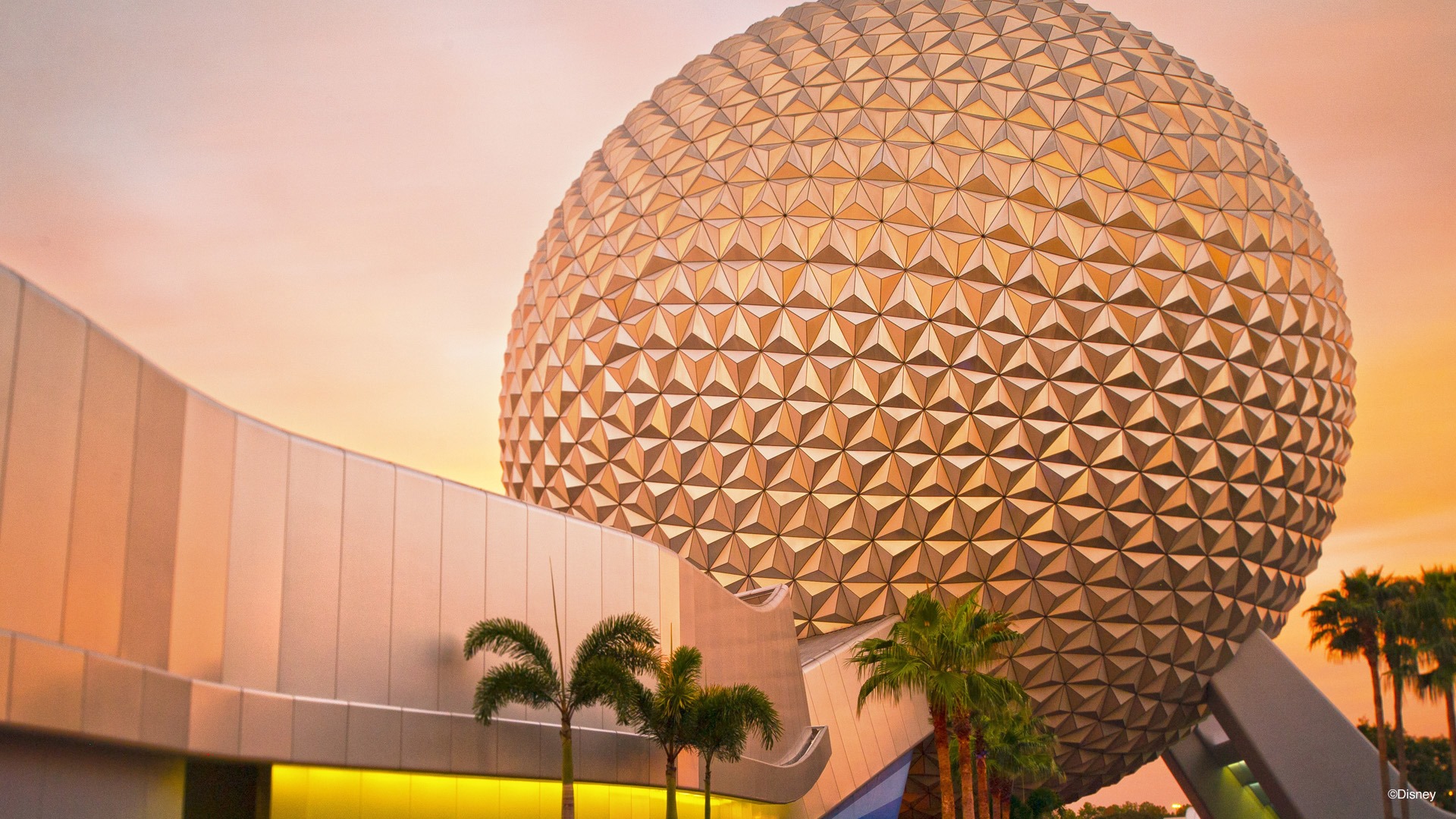 Orlando, FL 32830
With four different theme parks, Disney World is one of America's most popular tourist attractions.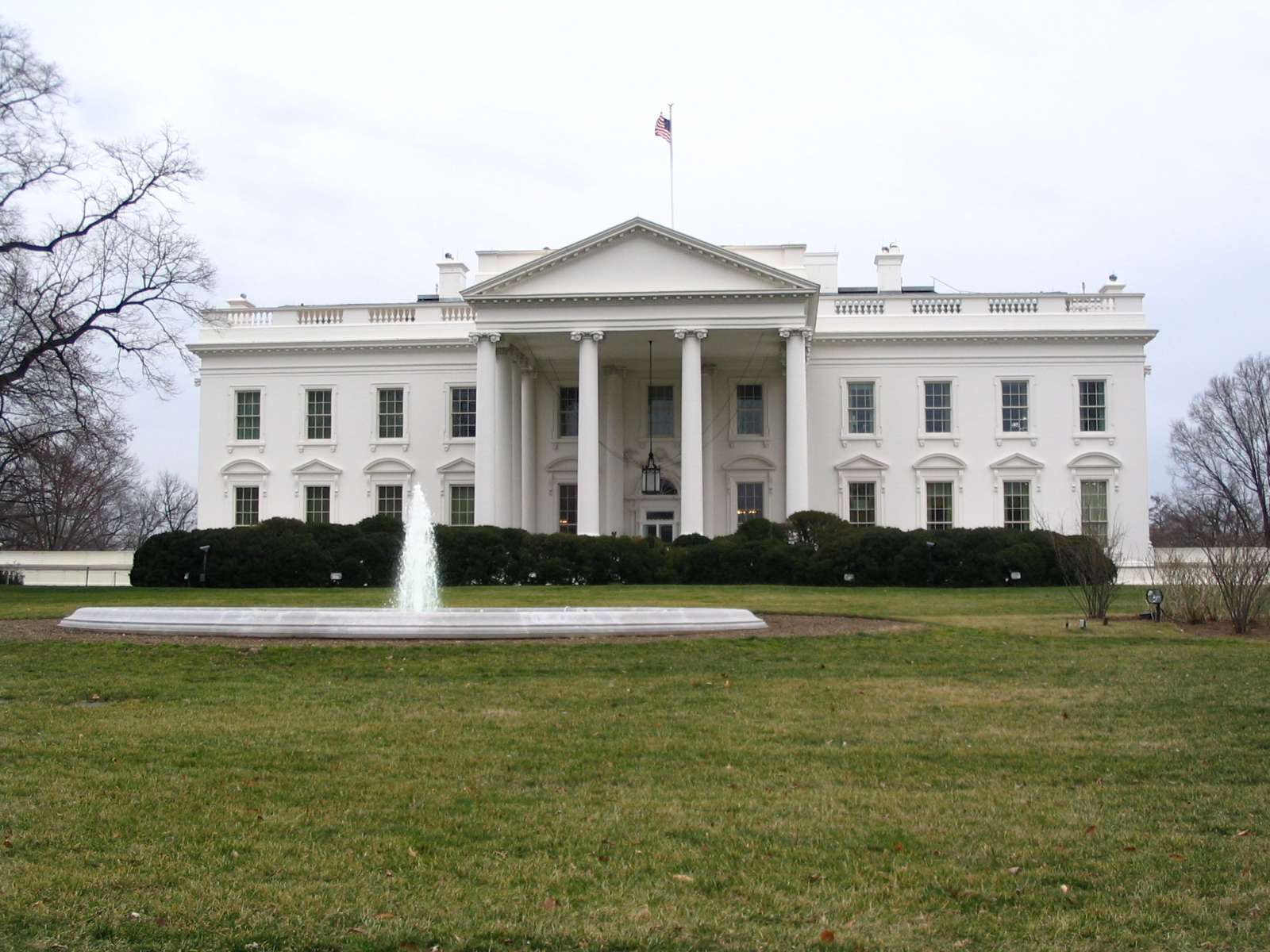 1600 Pennsylvania Ave NW, Washington, DC 20500
The home of the President of the United States has been in use since 1800 and is an iconic American landmark.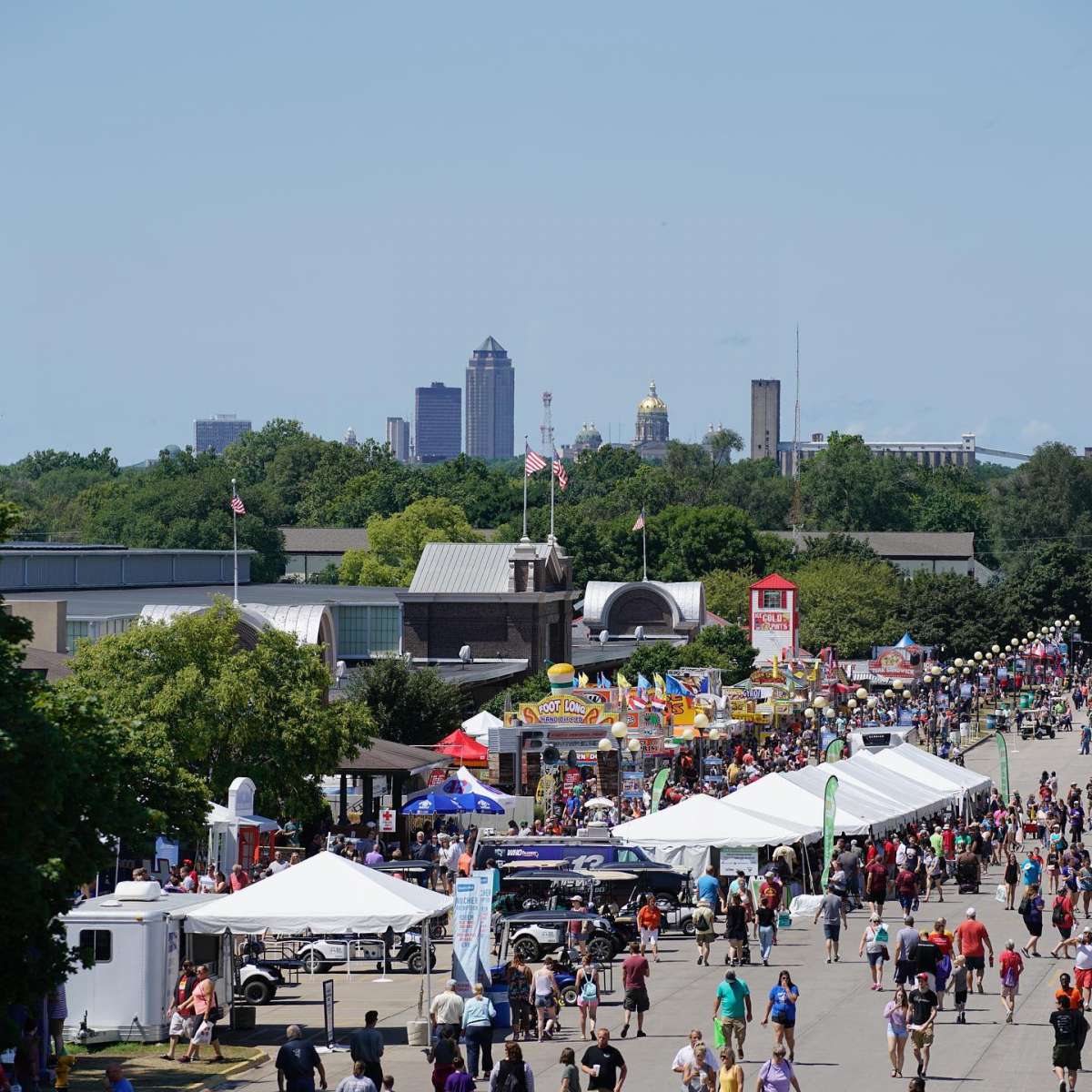 3000 E Grand Ave, Des Moines, IA 50317
A tradition started in 1854, the Iowa State Fair is held over 11 days in August and attracts over a million people per year.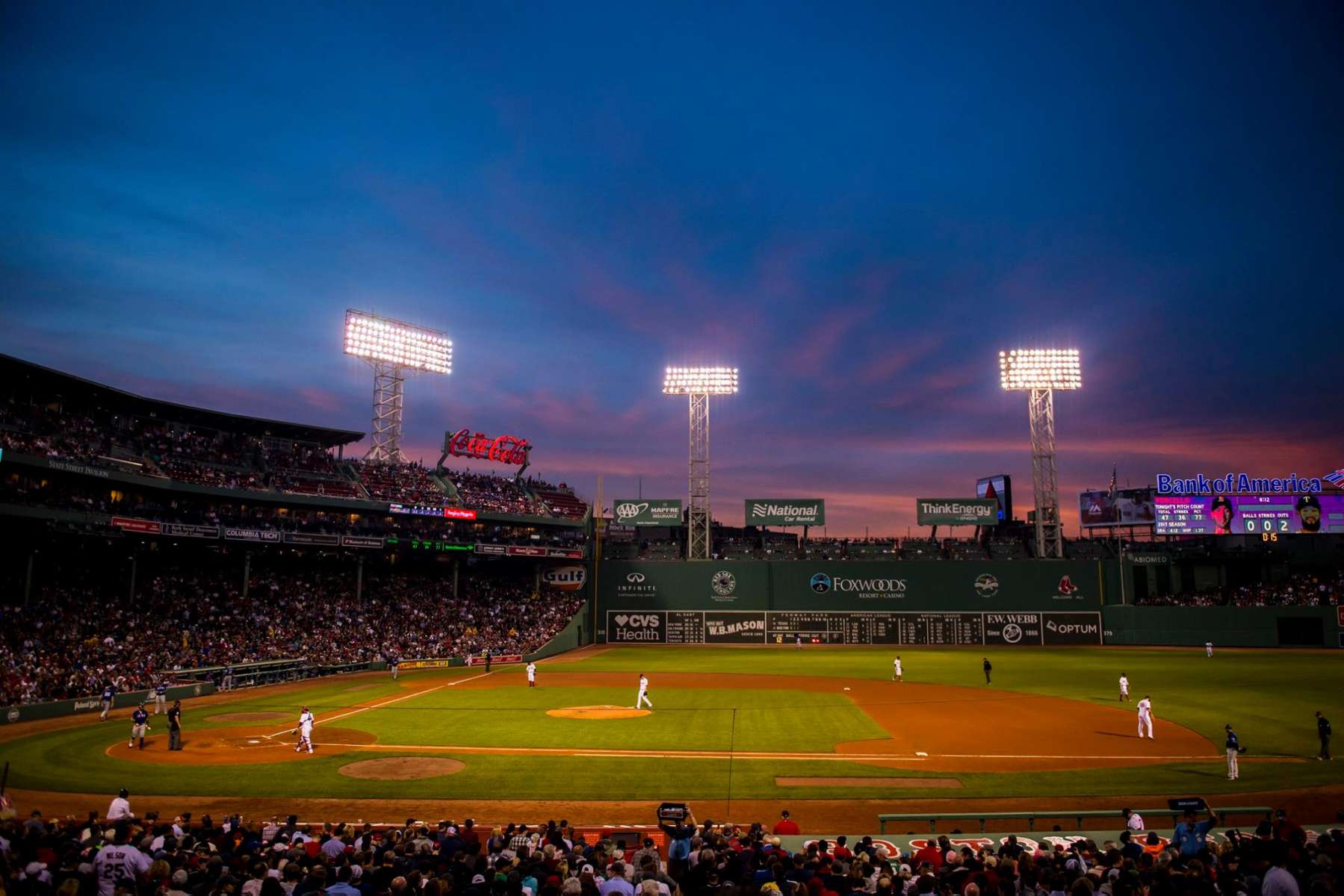 4 Jersey St, Boston, MA 02215
The oldest stadium in Major League Baseball, Fenway Park opened in 1912 and is located in a Boston neighborhood.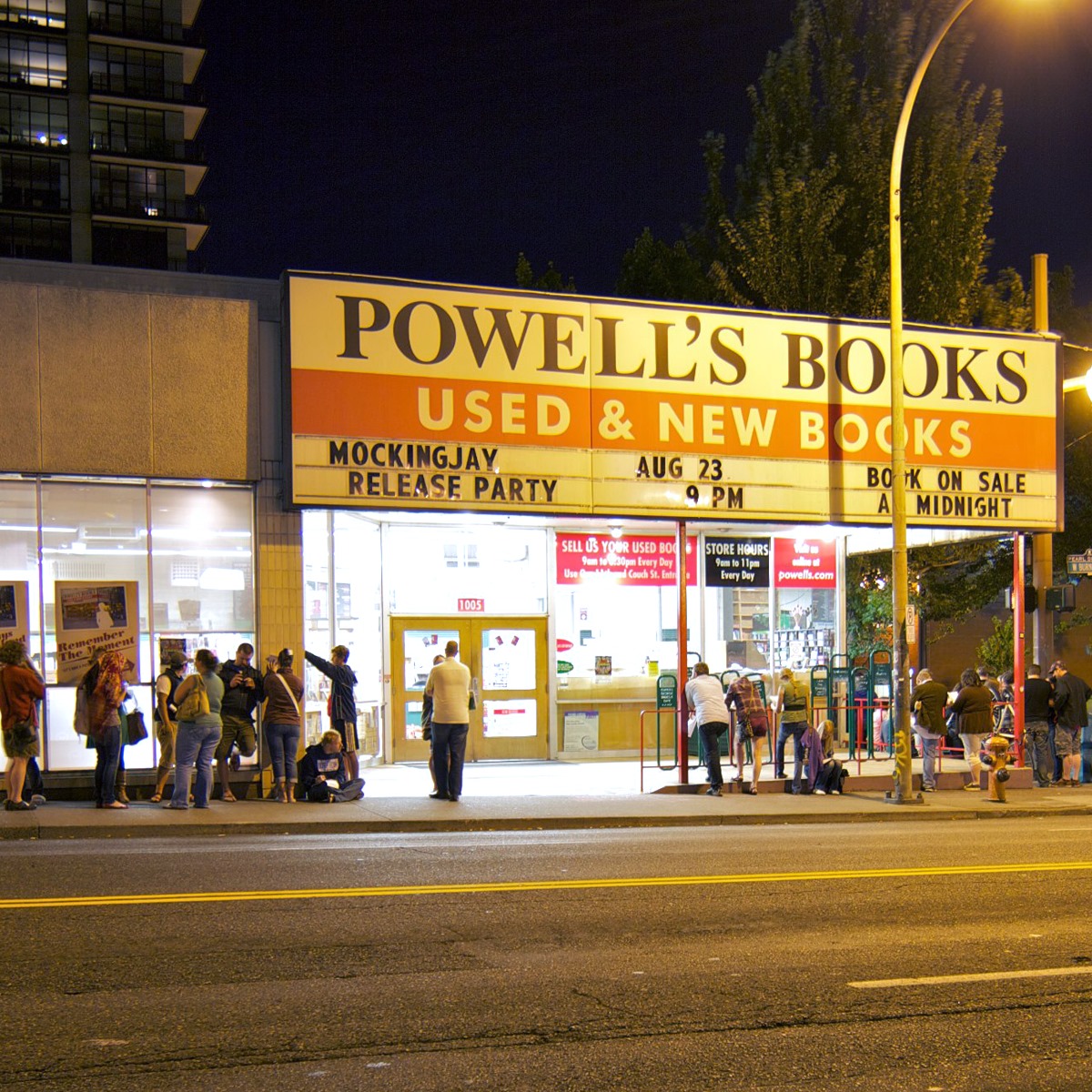 1005 W Burnside St, Portland, OR 97209
Powell's City of Books is the world's largest independent bookstore and is a distinguished Portland tourist attraction.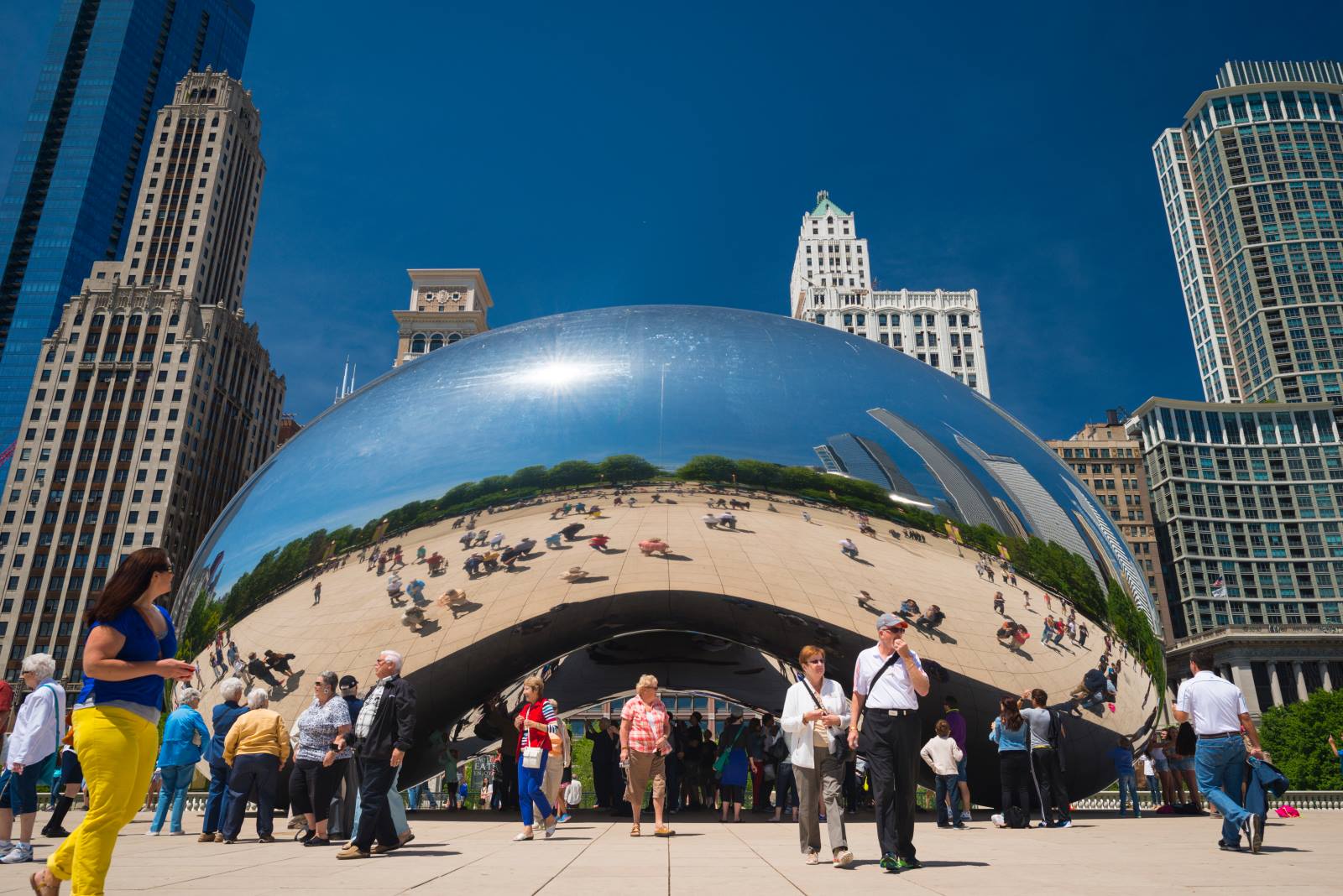 201 E Randolph St, Chicago, IL 60602
Located near The Loop in downtown Chicago, Millennium Park features several famous structures such as "The Bean."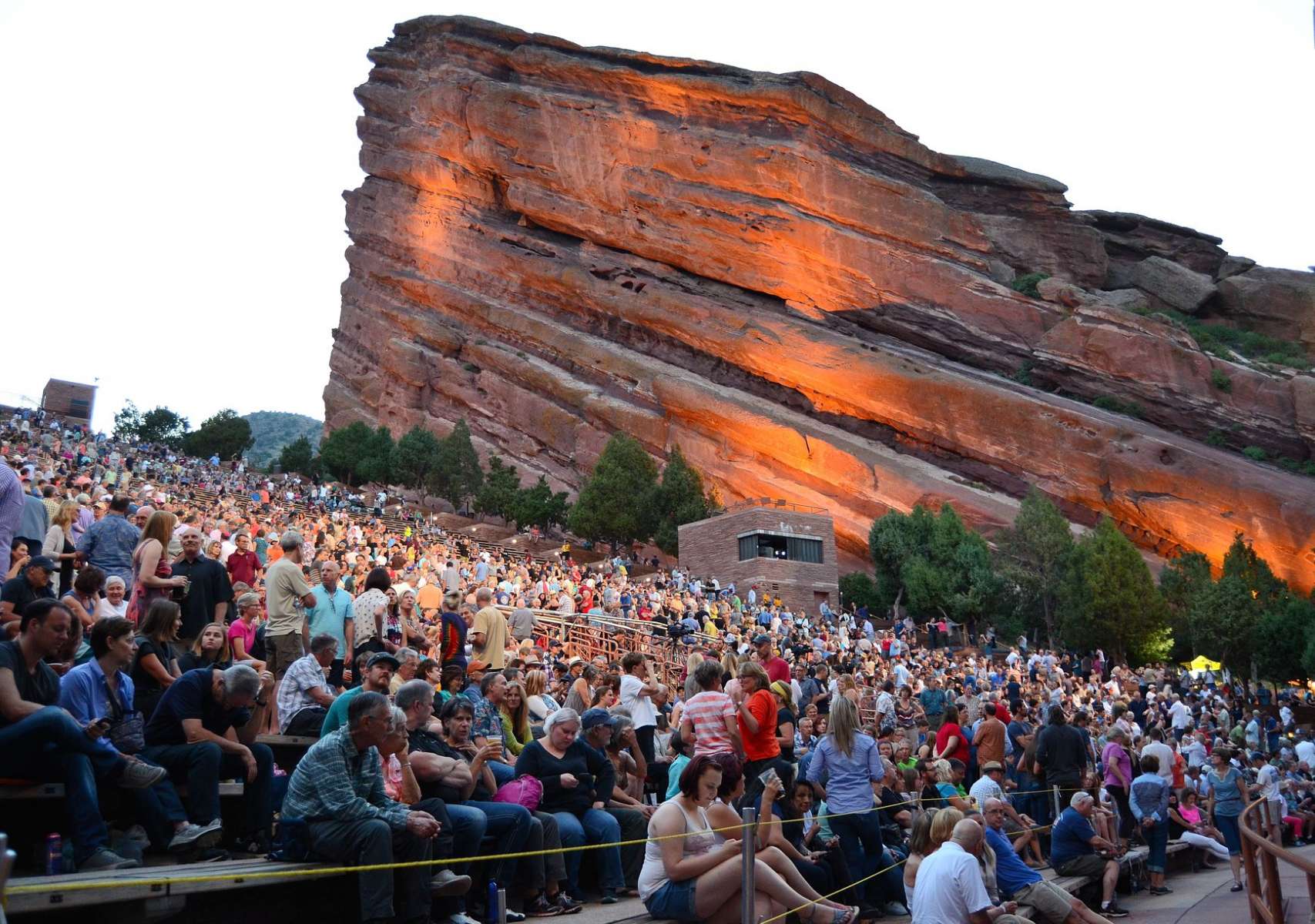 18300 W Alameda Pkwy, Morrison, CO 80465
An open-air theater built into a beautiful Colorado rock structure, Red Rocks is an unforgettable venue for a concert.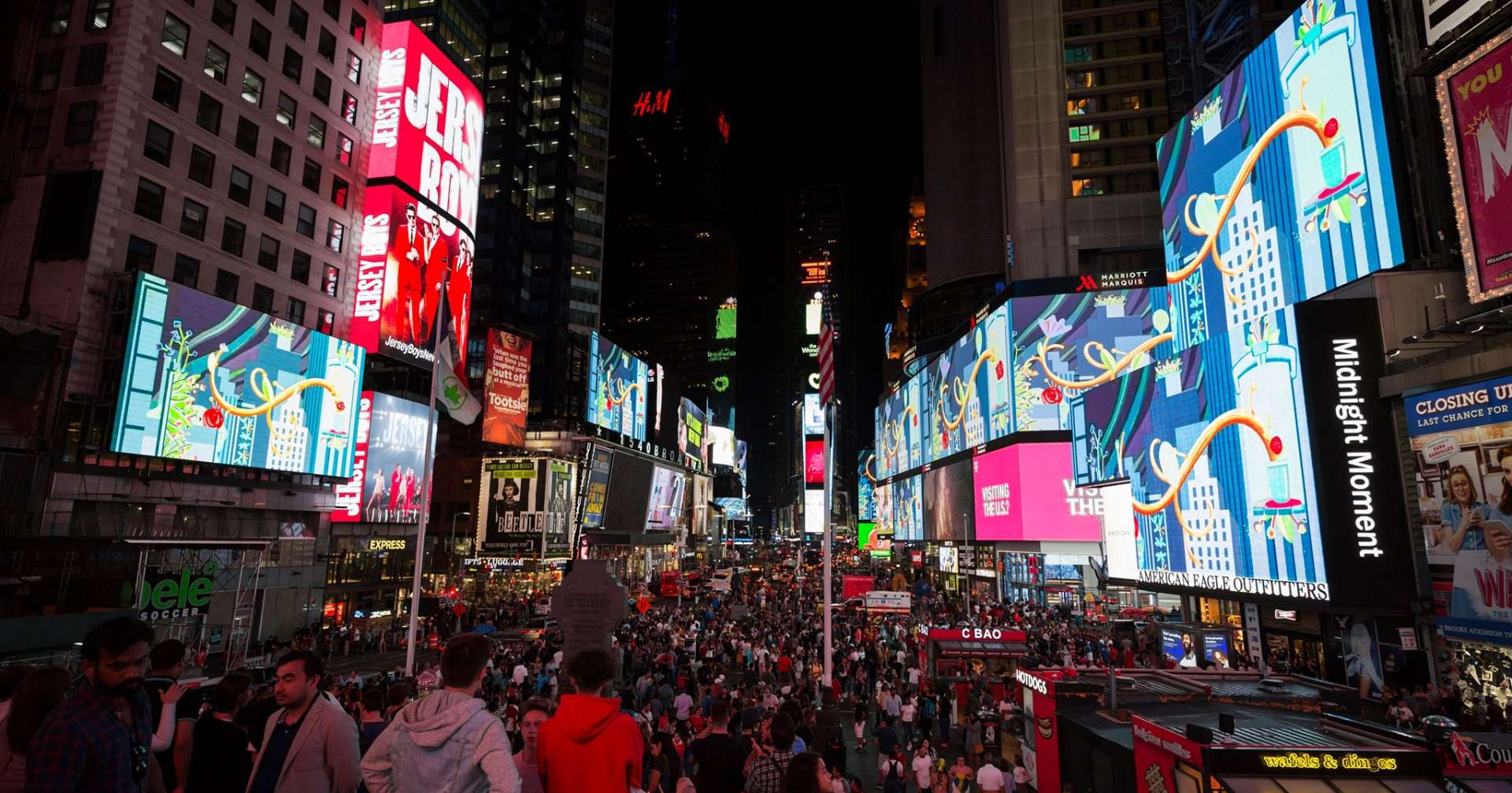 Manhattan, NY 10036
Famous for its bright lights and crowded streets, Times Square is a major Manhattan intersection that's been featured in countless movies.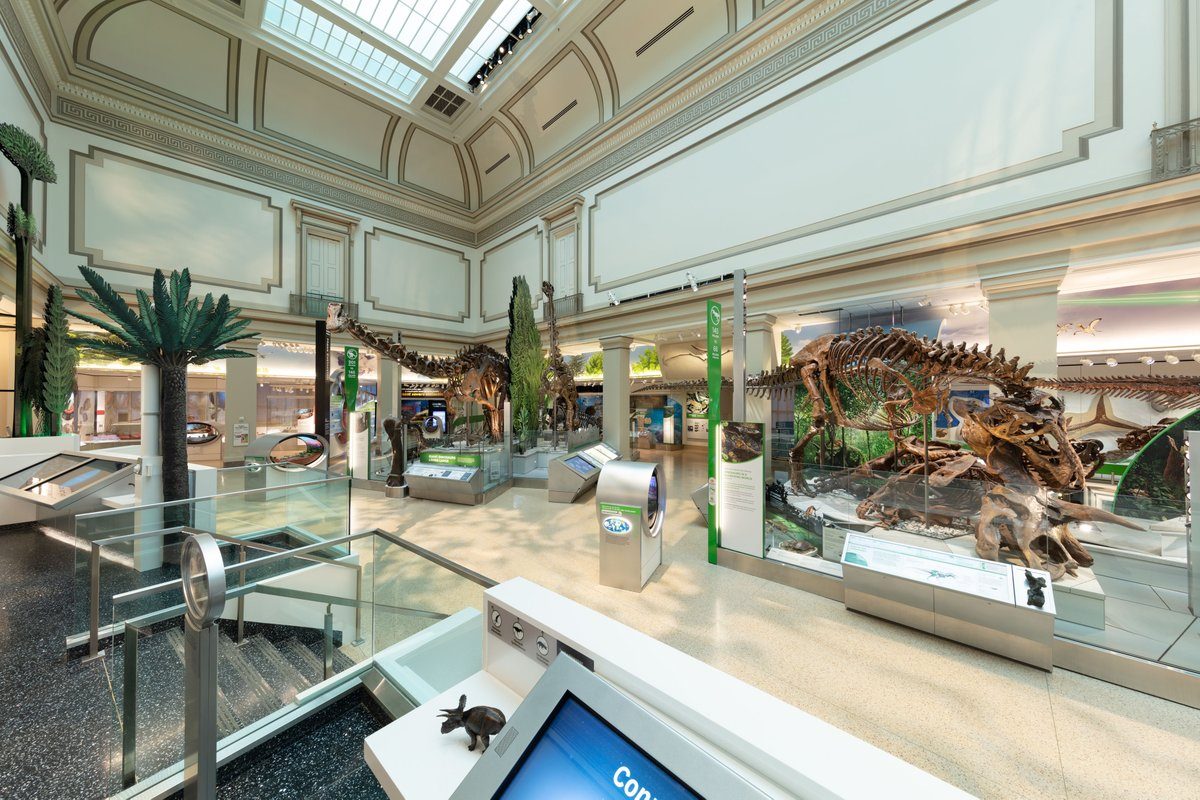 Washington, DC
The Smithsonian Institute offers over 11 museums and galleries on the National Mall in Washington, DC.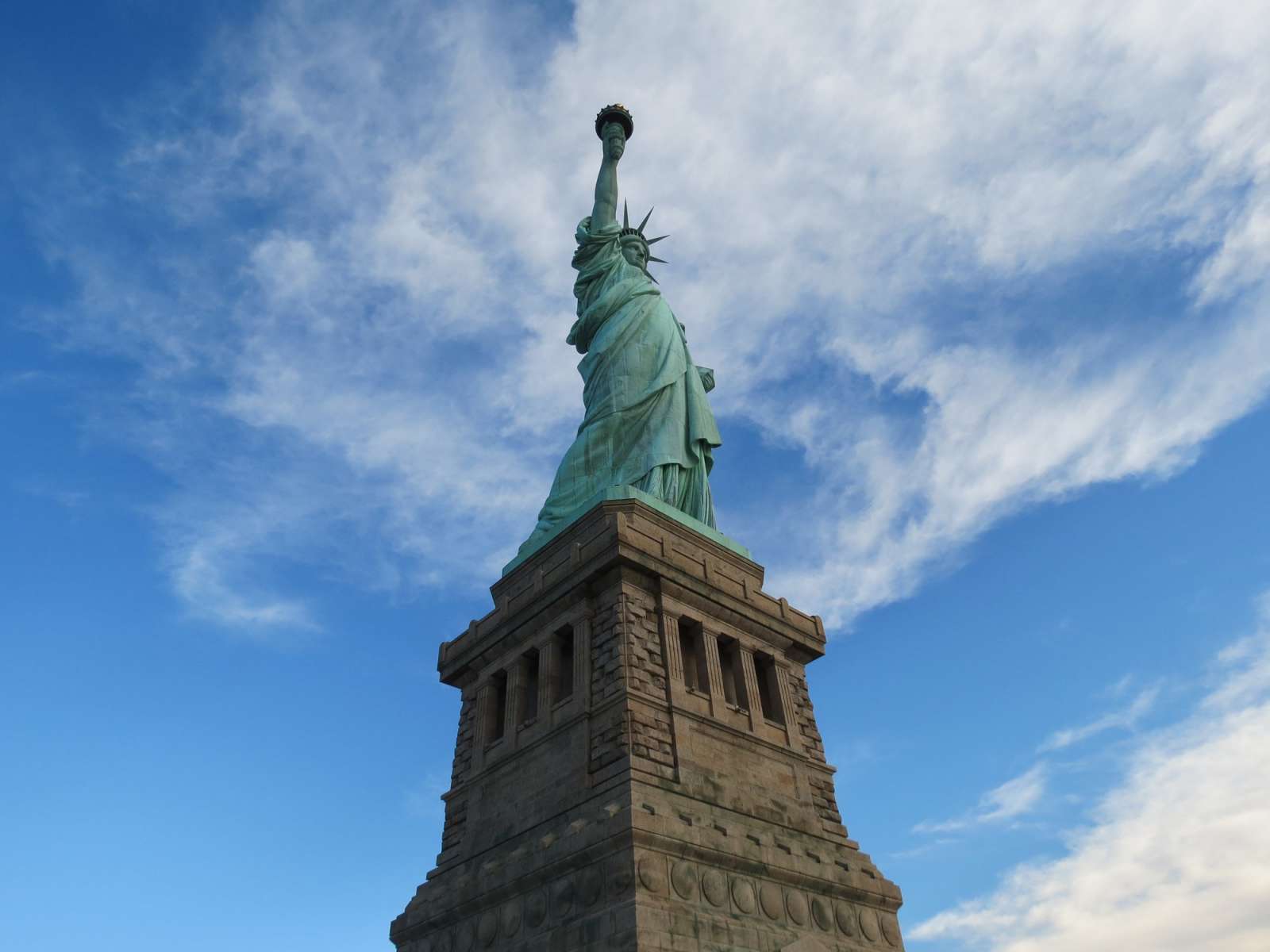 New York, NY 10004
A neoclassical landmark dating back to the 1880s, the Statue of Liberty is a true American bucket list destination.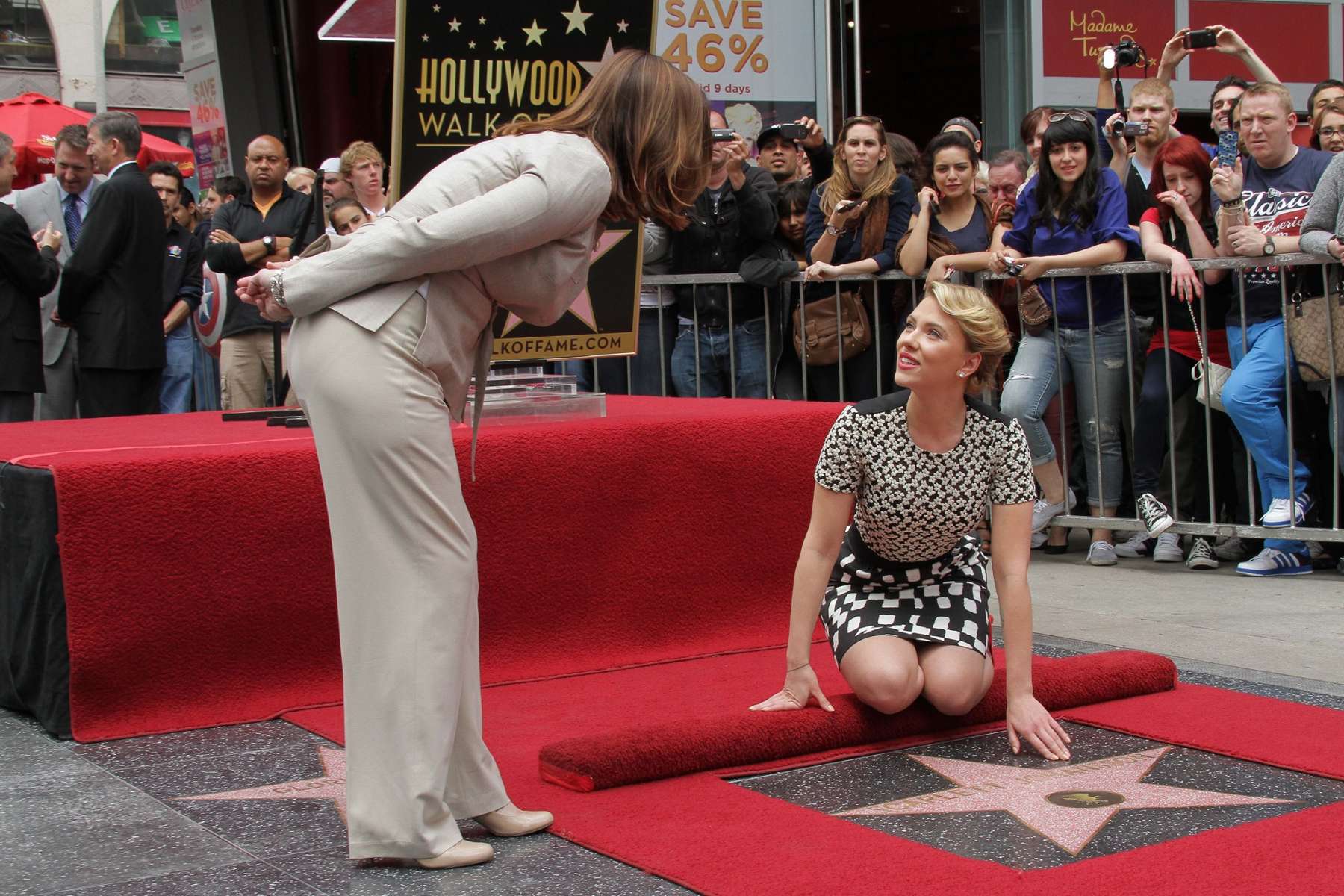 Hollywood Boulevard, Los Angeles, CA
More than 2,500 notable figures are honored on Hollywood Boulevard in Los Angeles.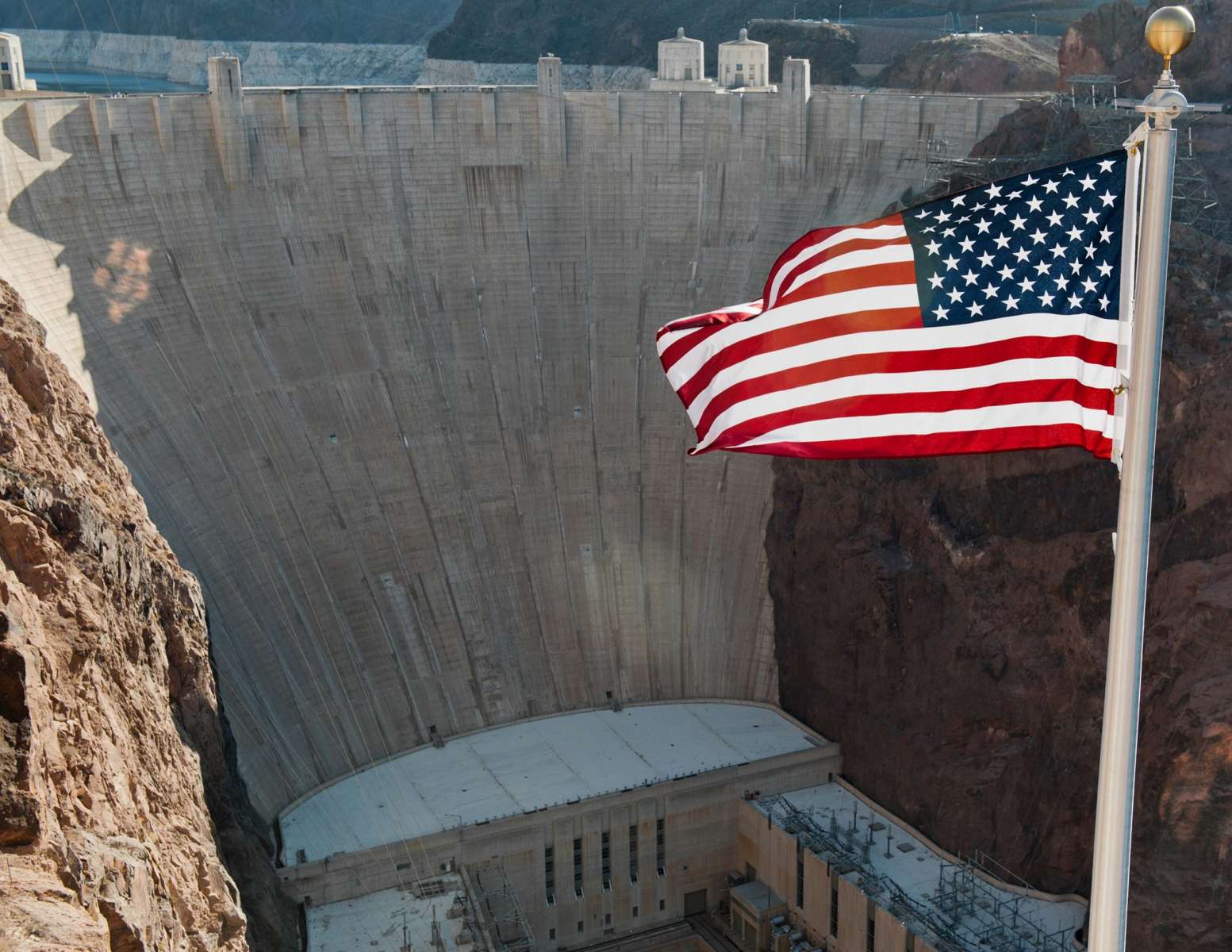 Nevada, 89005
Assembled during the Great Depression, the Hoover Dam provides power to several states and is toured by over one million people each year.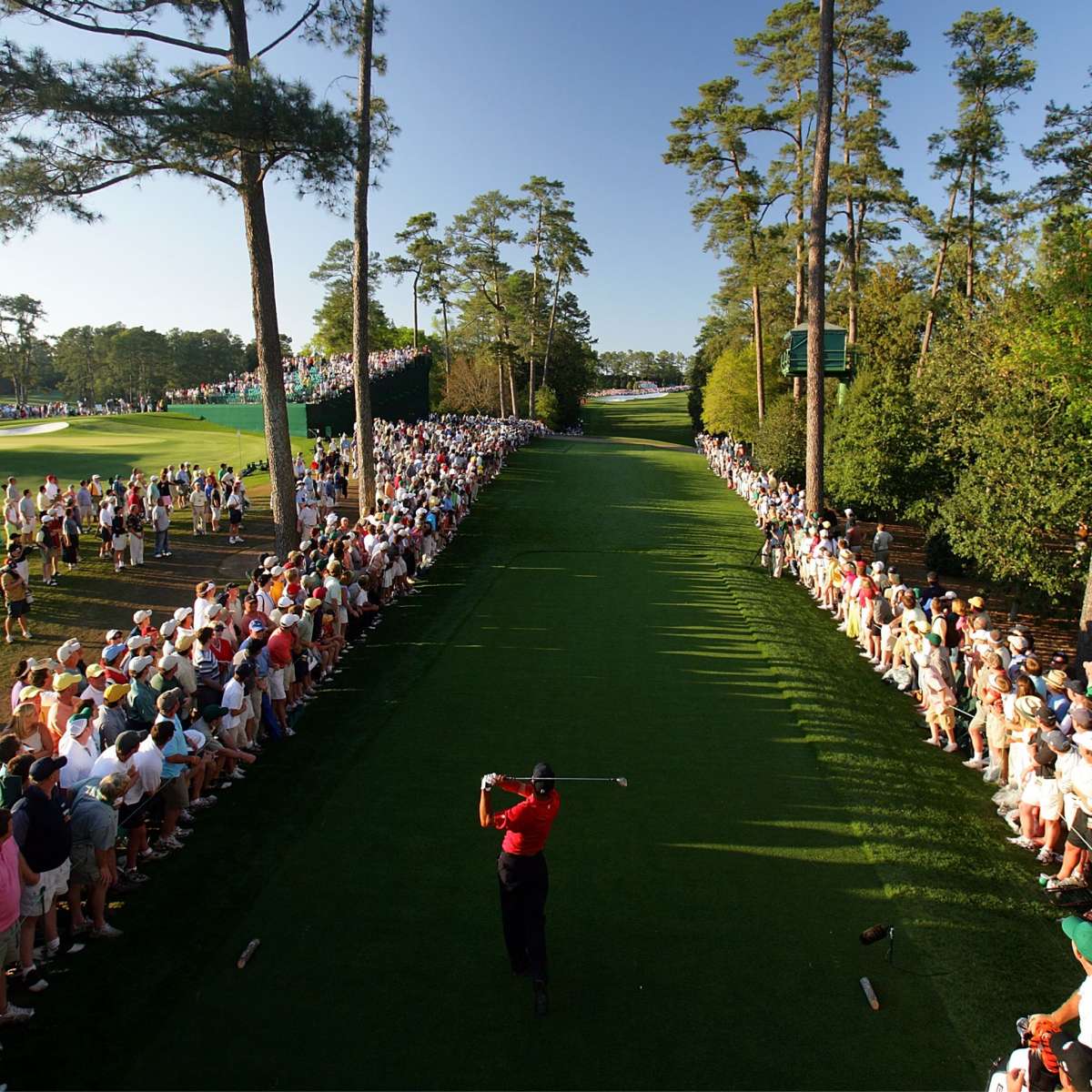 2604 Washington Rd, Augusta, GA 30904
The most famous golf tournament in the world is held annually at Augusta National Golf Course during the first week of April.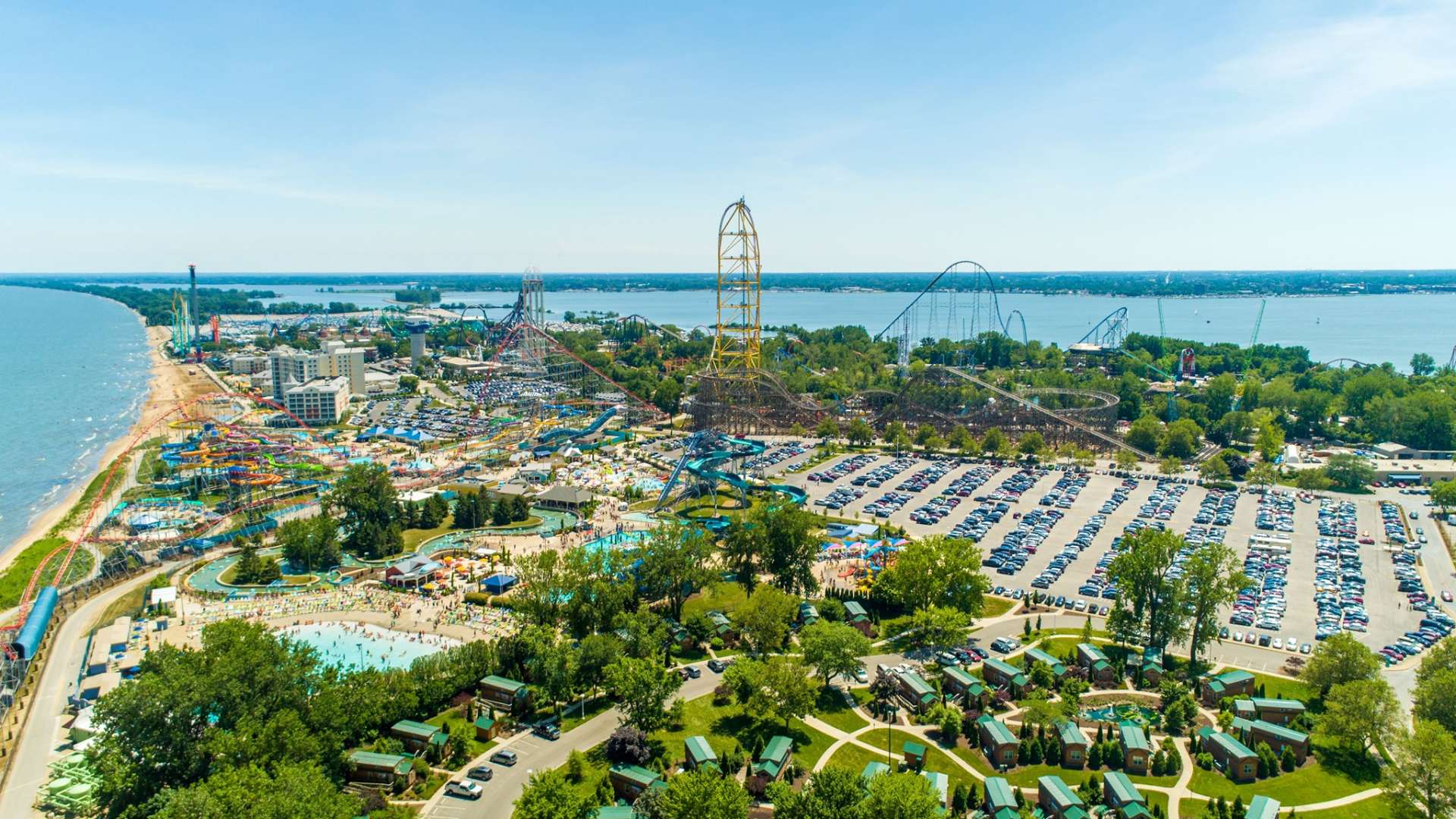 1 Cedar Point Dr, Sandusky, OH 344870
Featuring some of the biggest roller coasters in the country, Cedar Point is an amusement park in Ohio that opened over 150 years ago.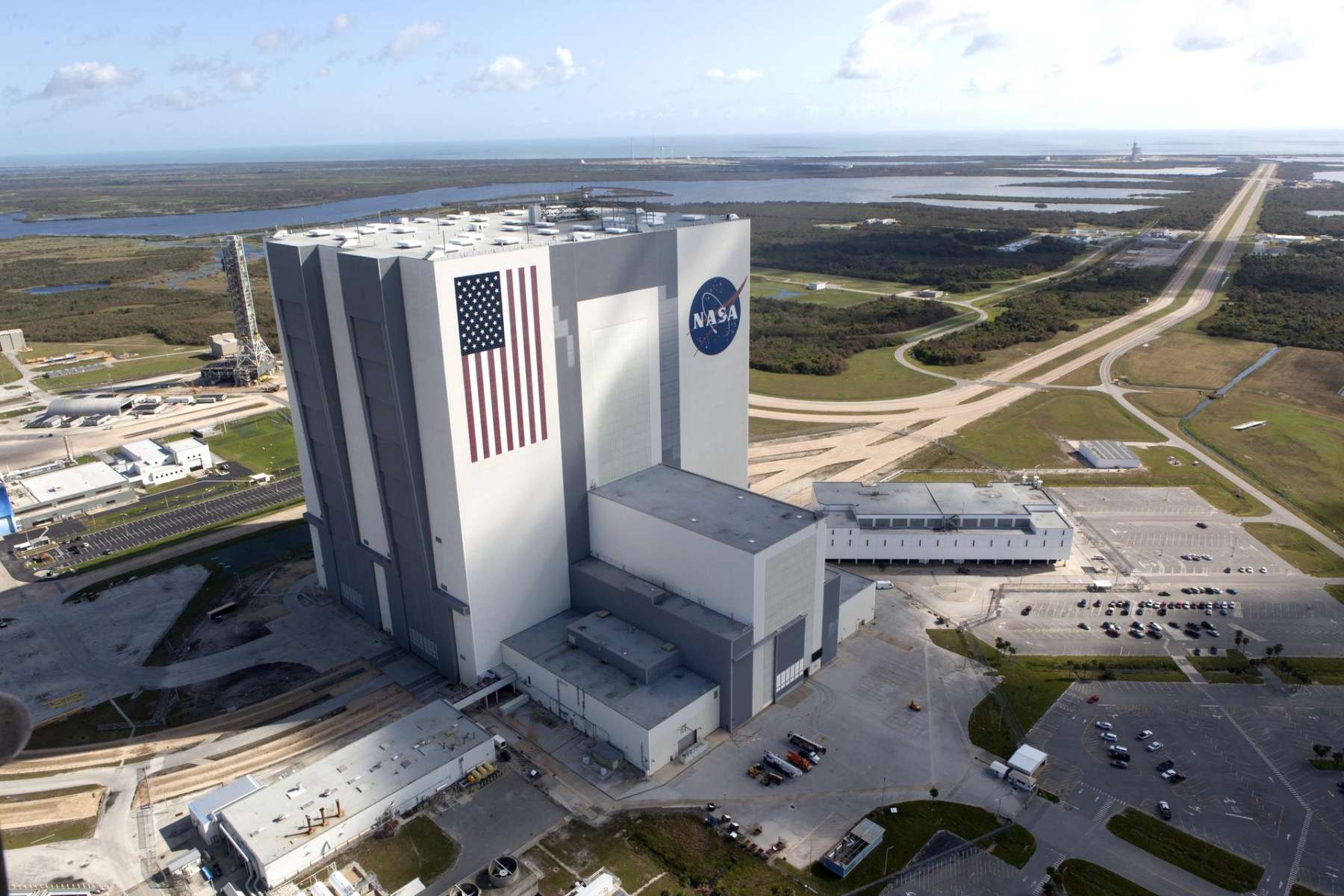 Merritt Island, FL 32899
The Kennedy Space Center in Florida is one of NASA's main launch centers and includes a massive Visitor Complex.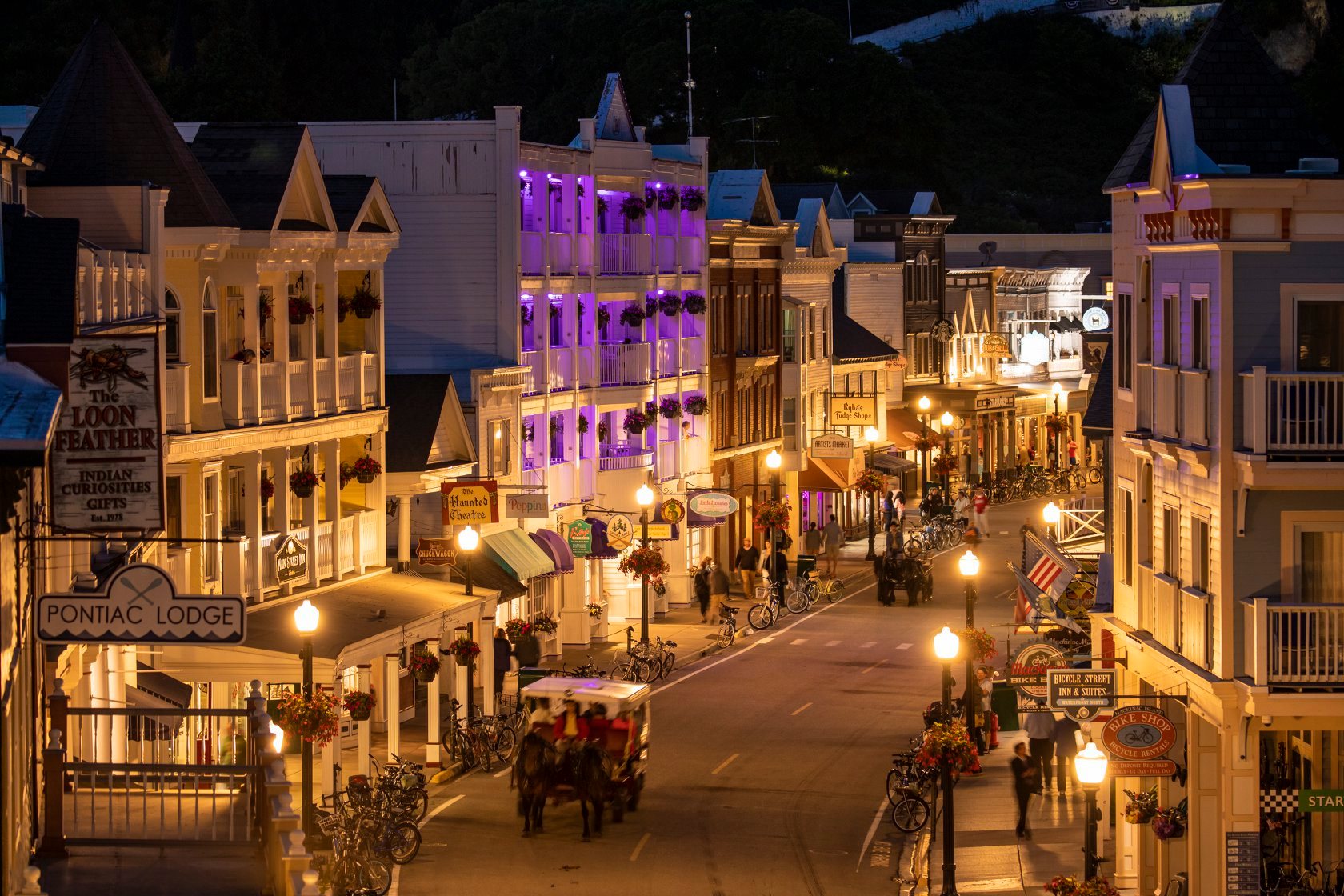 Mackinac Island, MI 49757
Sitting between the upper and lower peninsulas of Michigan, Mackinac Island is famous for its historic dining and boating attractions.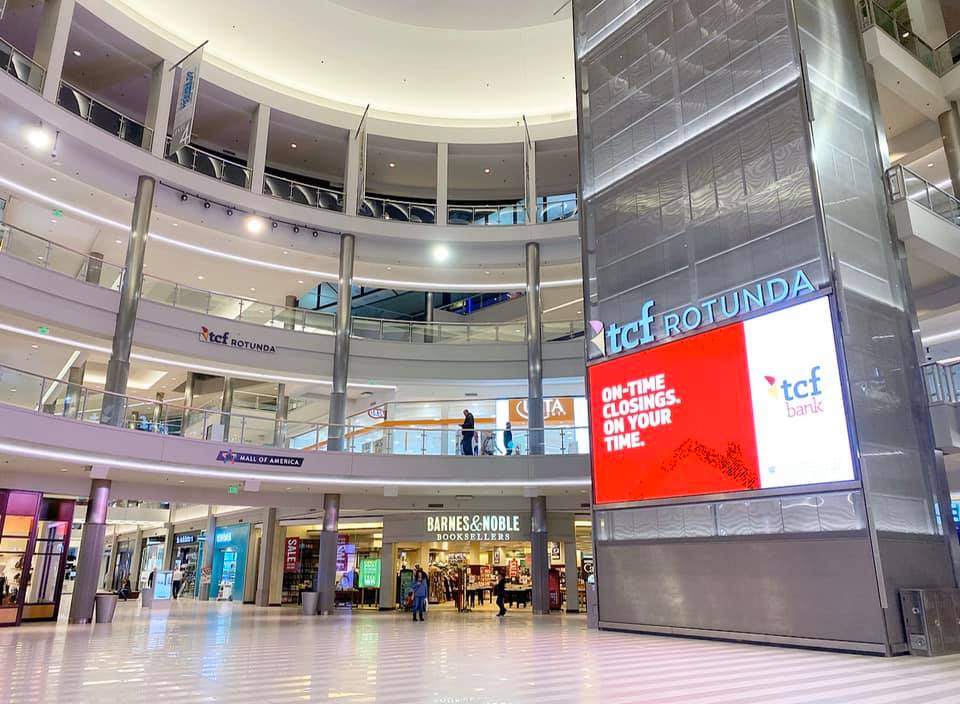 60 E Broadway, Bloomington, MN 55425
Complete with roller coasters, aquariums, and around 500 shops, Mall of America is one of the largest malls in the world.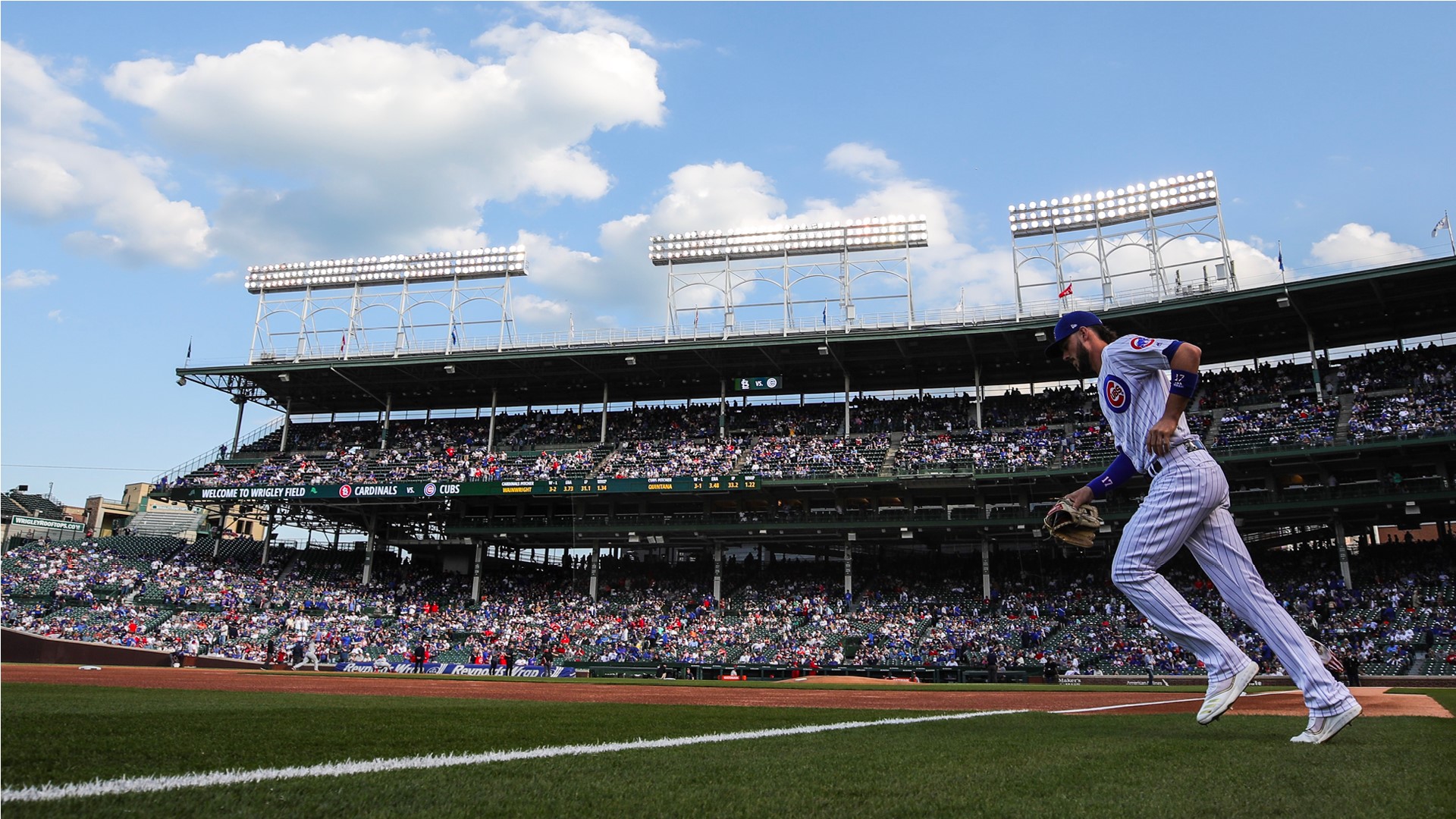 1060 W Addison St, Chicago, IL 60613
A classic baseball experience on Chicago's north side, Wrigley Field has been in operation since 1914.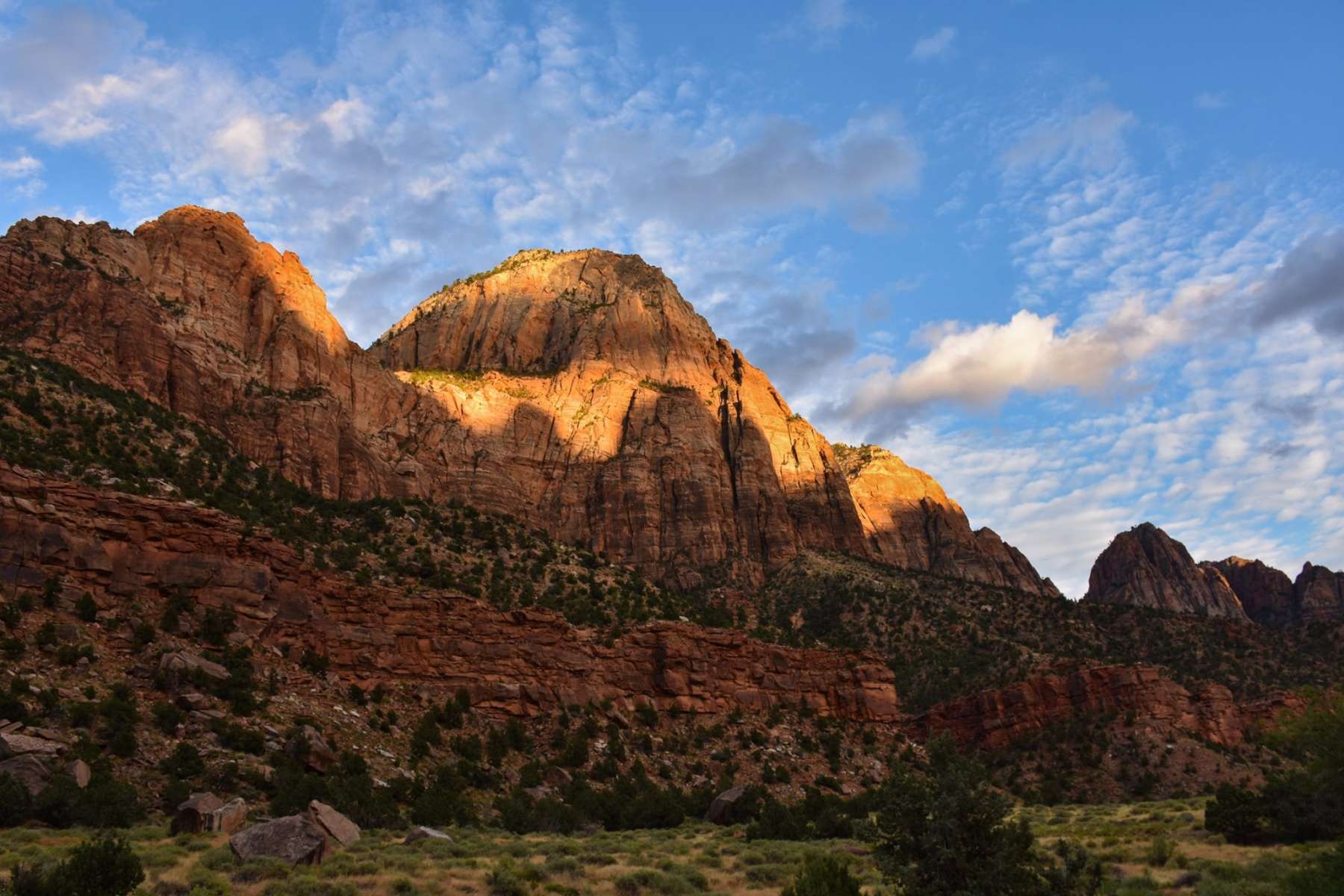 Springdale, UT 84767
Known for its iconic steep red cliffs, Zion National Park in Utah contains beautiful rock formations along a river.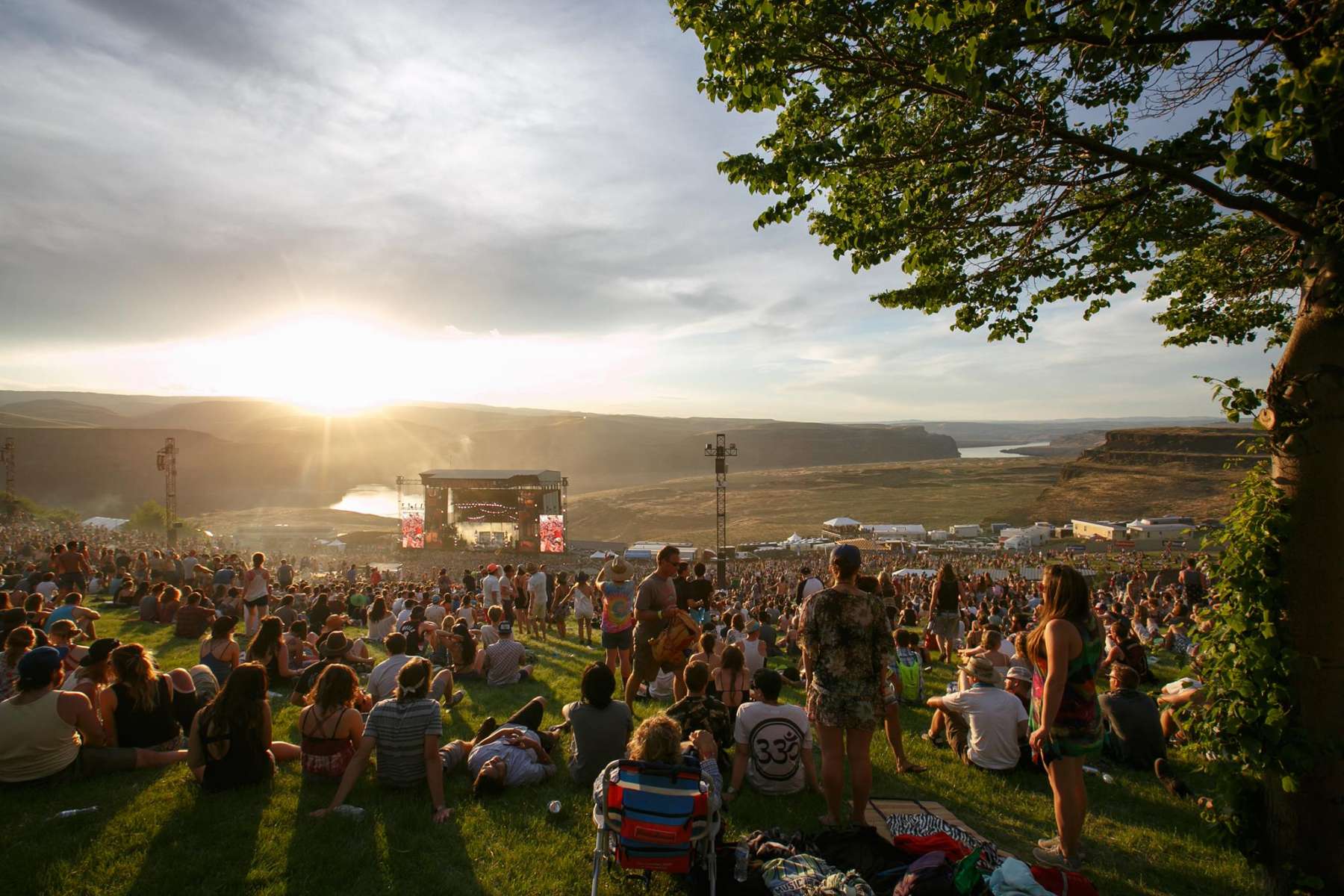 754 Silica Rd NW, George, WA 98848
Located in a scenic mountain range, The Gorge is often voted one of the best outdoor music venues in the world.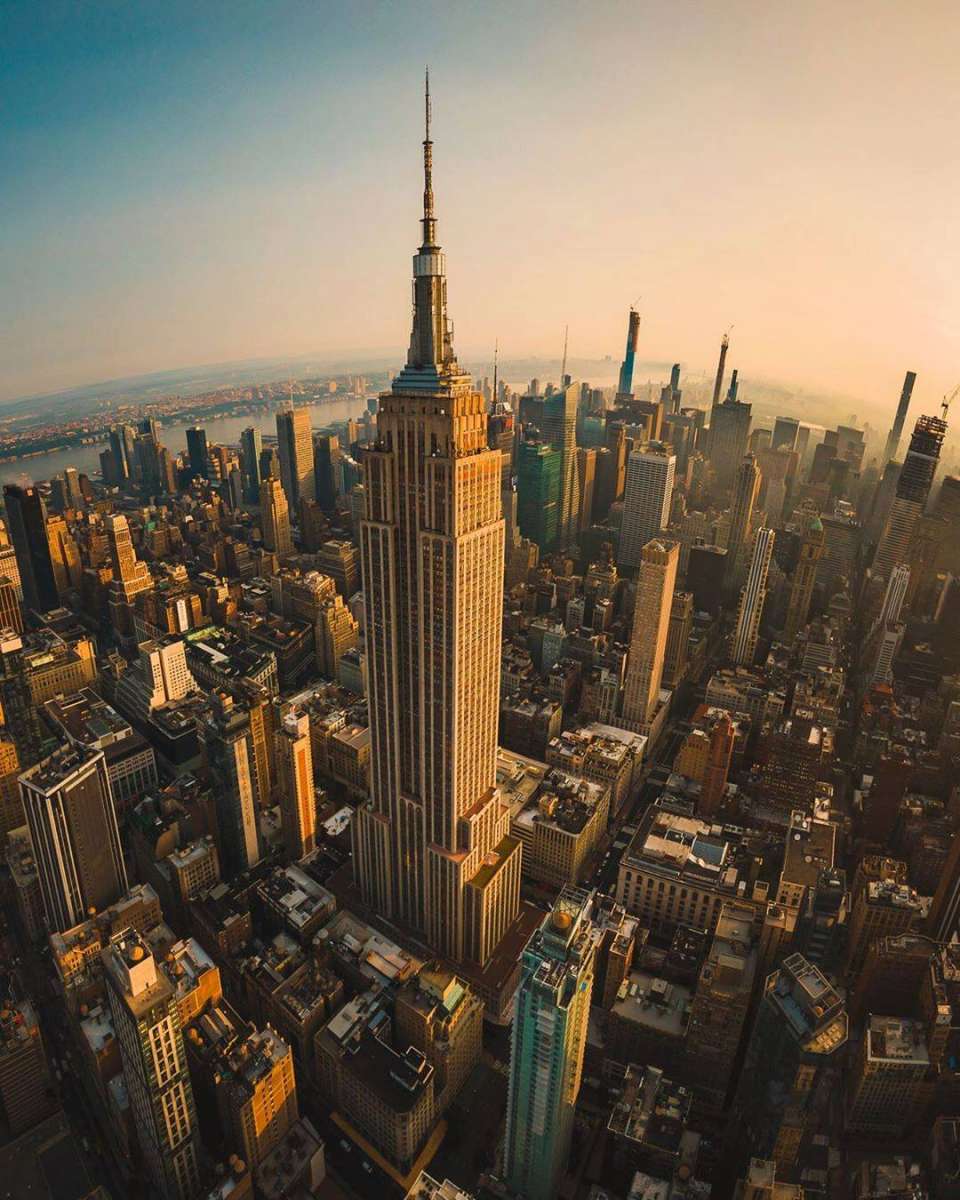 20 W 34th St, New York, NY 10001
Construction on this historic skyscraper began in 1930, and it continues to be a symbol of the Big Apple.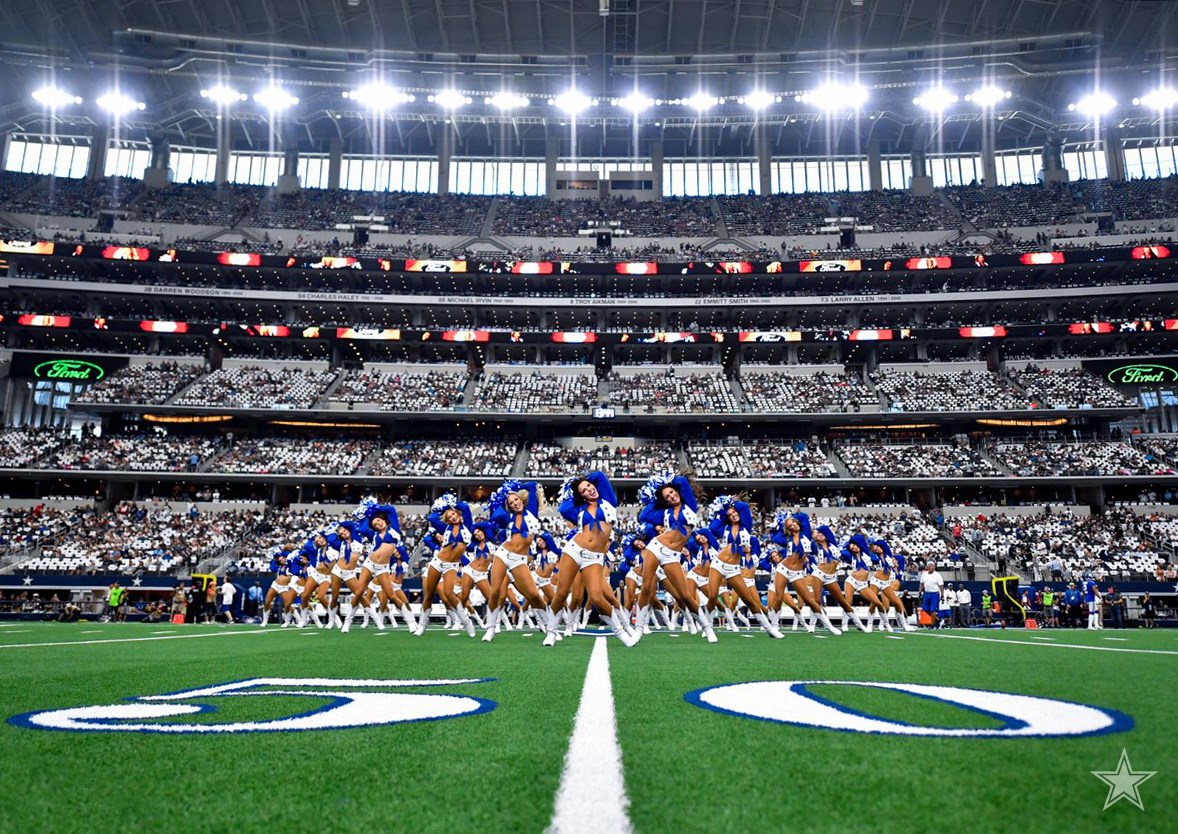 1 AT&T Way, Arlington, TX 76011
Home of the Dallas Cowboys, AT&T Stadium is the biggest professional football stadium in the country and the best place to catch an NFL game.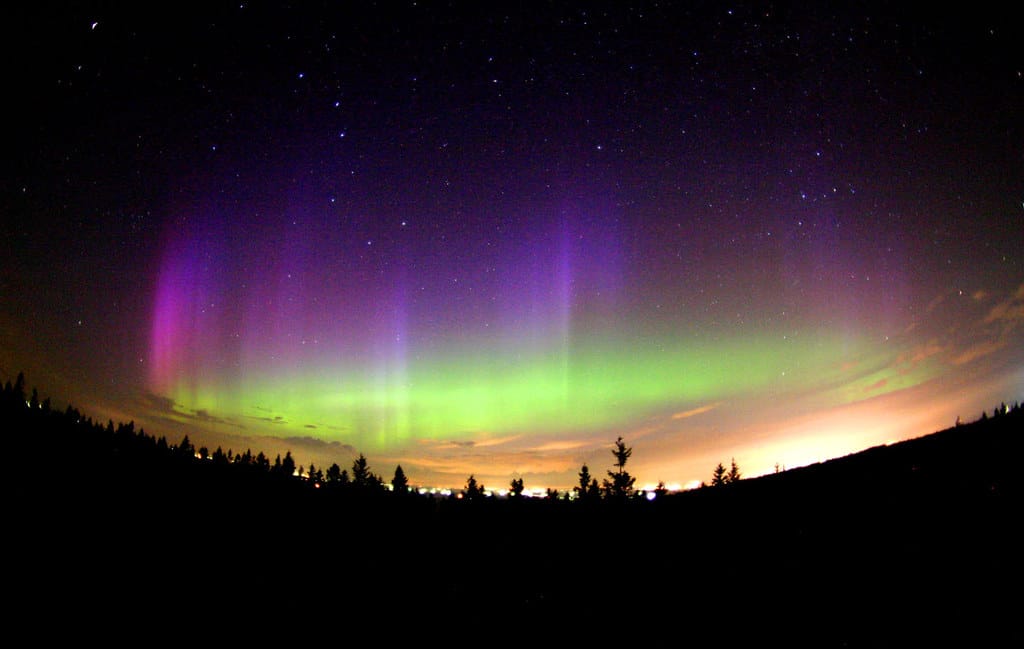 Alaska
Visible from many places in the beautiful state of Alaska, the Northern Lights are one of nature's most incredible phenomena.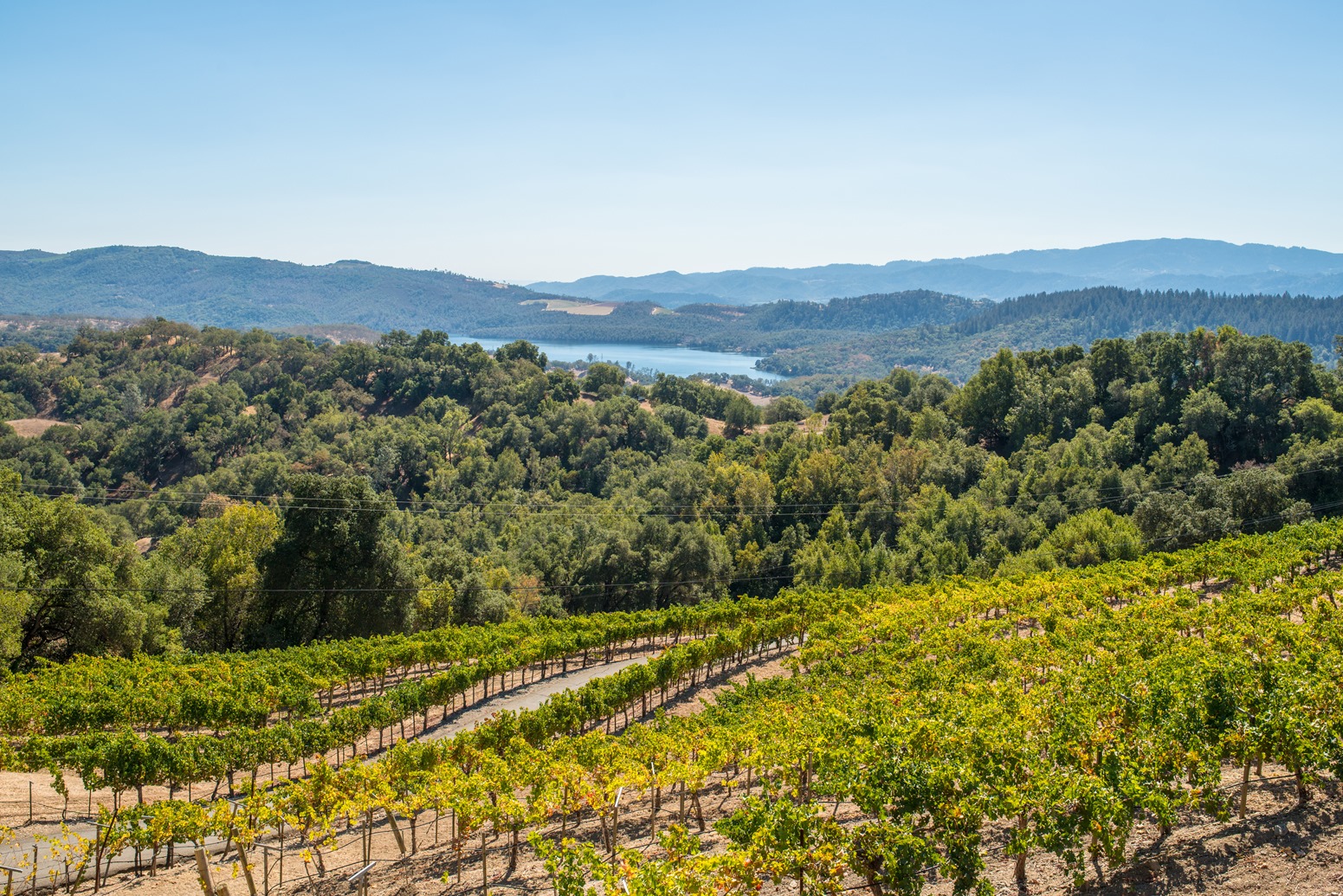 Northern Bay Area, CA
One of the premier wine-growing regions in the world, Wine Country in California is a bucket list experience for tourists worldwide.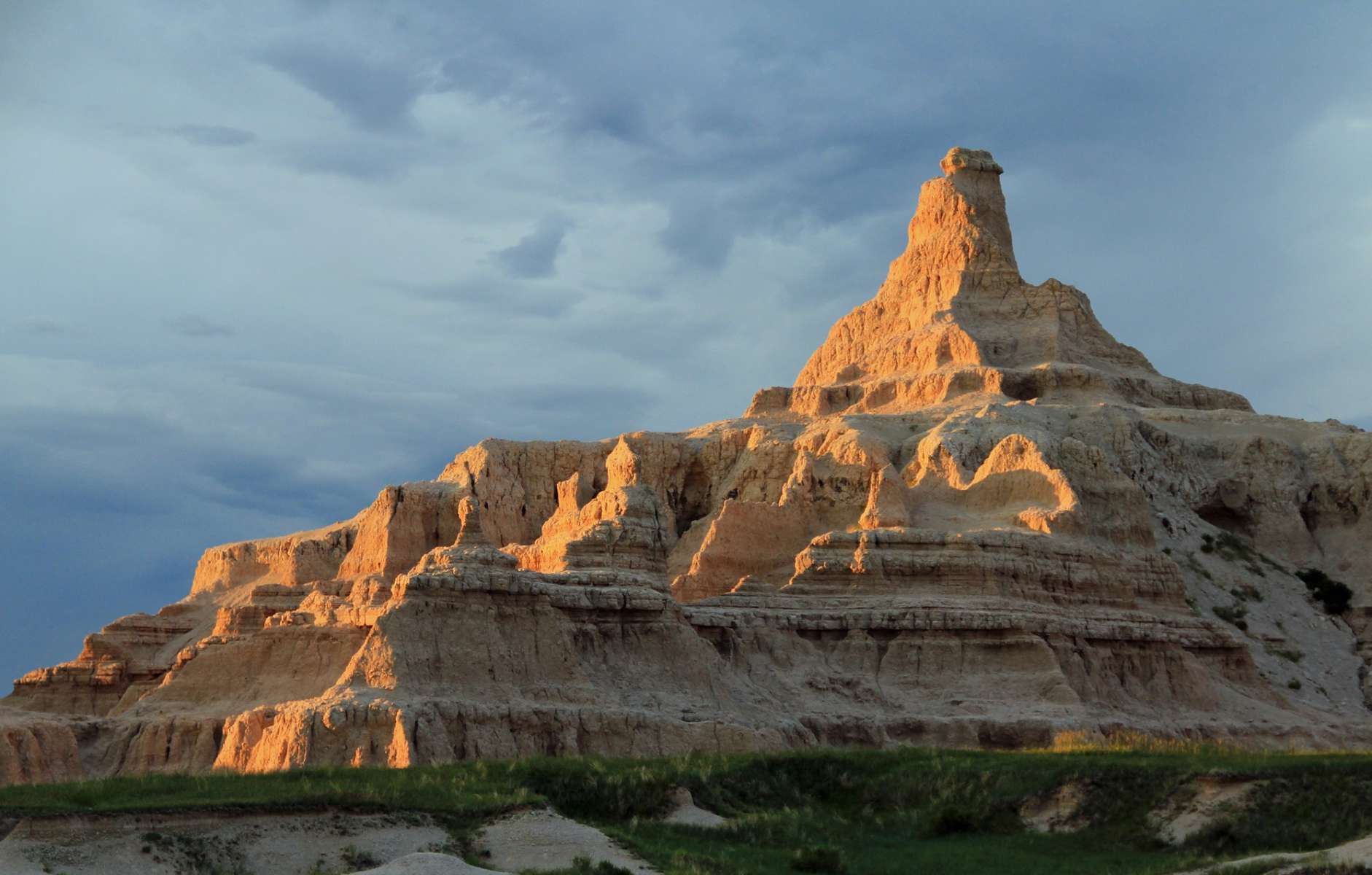 South Dakota
With dramatic rock formations and canyons, Badlands National Park is one of the best natural parks in the country.
So, what's on your bucket list of things to do across America? Let us know in the comments below!