If you've made time for less anxiety-inducing news, you may have read about a court in Ireland decreeing Subway's bread has too much sugar to be "bread." It is legally a "discretionary indulgence." Which means the best Subway sandwiches are delicious. Maybe not breakfast-sandwich-on-a-donut delicious. Or even bacon-sandwich-with-fried-chicken-as-bread delicious. But in terms of fast, cheap food, Subway doesn't make you hate yourself. We're looking at you, Taco Bell–why do you taste so good but feel so bad?
That said, it is possible to go into a Subway and walk out with a sub-par sandwich. If that's the case, you only have yourself to blame. We're here to help. Here are the ten best Subway sandwiches, ranked.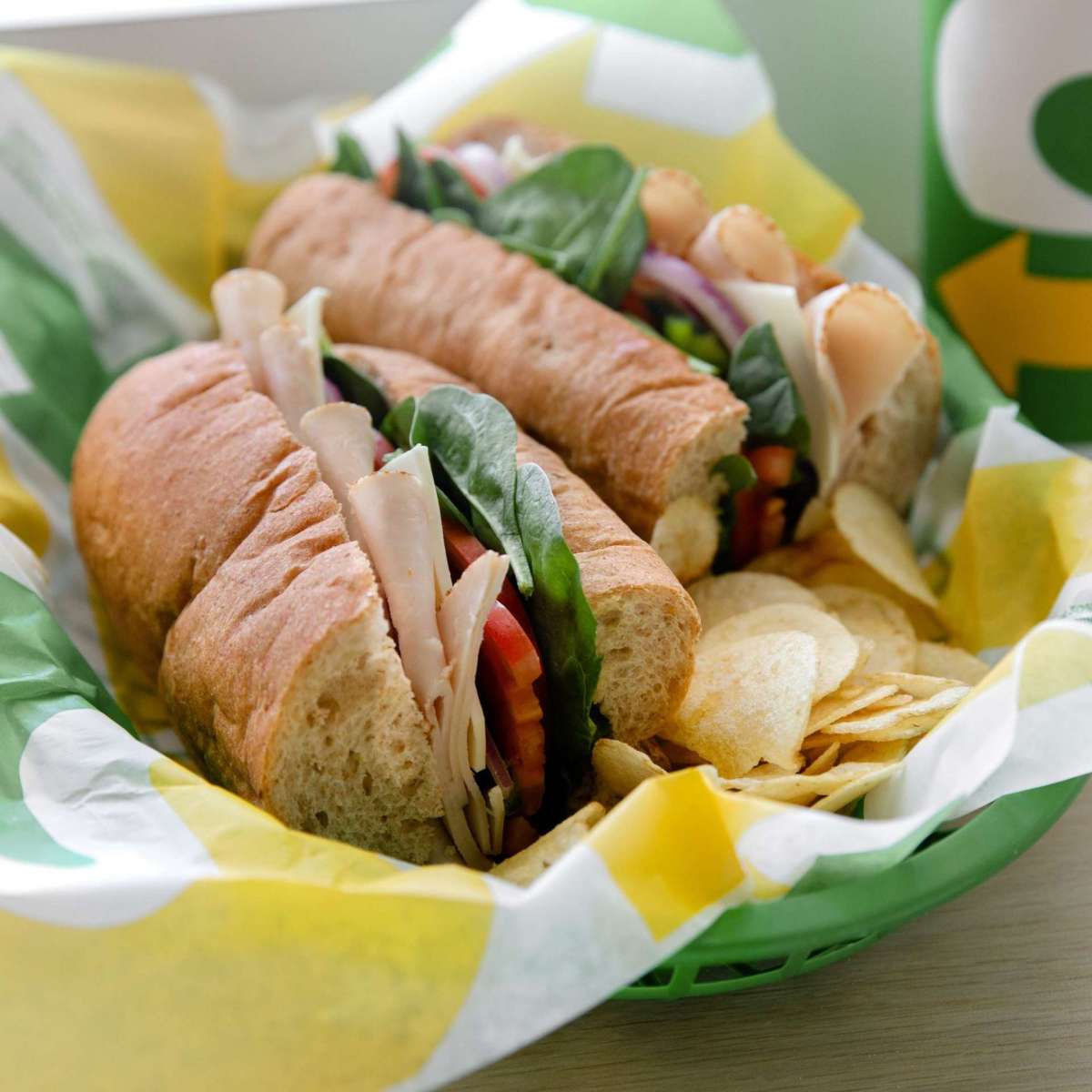 The Turkey Breast Sandwich may be an unorthodox choice for number one, but hear us out. We know it's not as flashy, hot, or melty as some of Subway's other offerings, but it's the perfect balance of what you want from a Subway sandwich. It's healthy(ish), easy to eat on the go, and reliably good no matter where you order it. Turkey is a classic lunchtime protein.  With chips and a drink, the Turkey Club epitomizes "love the one you're with."
Read More: The 10 Best Bottled Water Brands To Drink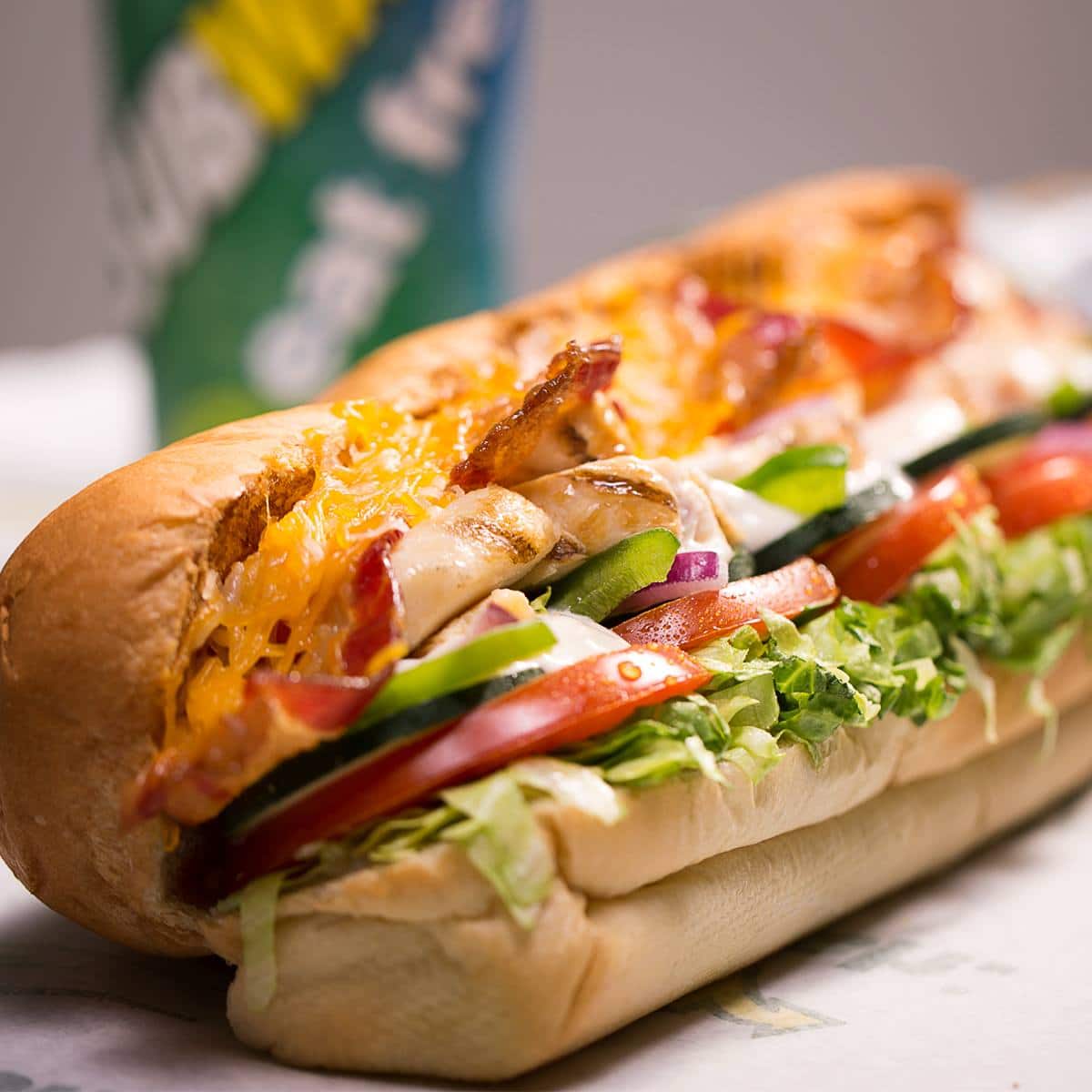 9. Chicken & Bacon Ranch Melt
Now we're into the forget-healthy-just-delicious options. It's still better than a Double Down, at least. The Chicken & Bacon Ranch Melt is the best hot-sandwich option from Subway. You can eat it on the go, and it combines all the best things about food–gooey cheese, crunchy bacon, and roasted chicken.
Read More: The 6 Best Jimmy John's Sandwiches to Order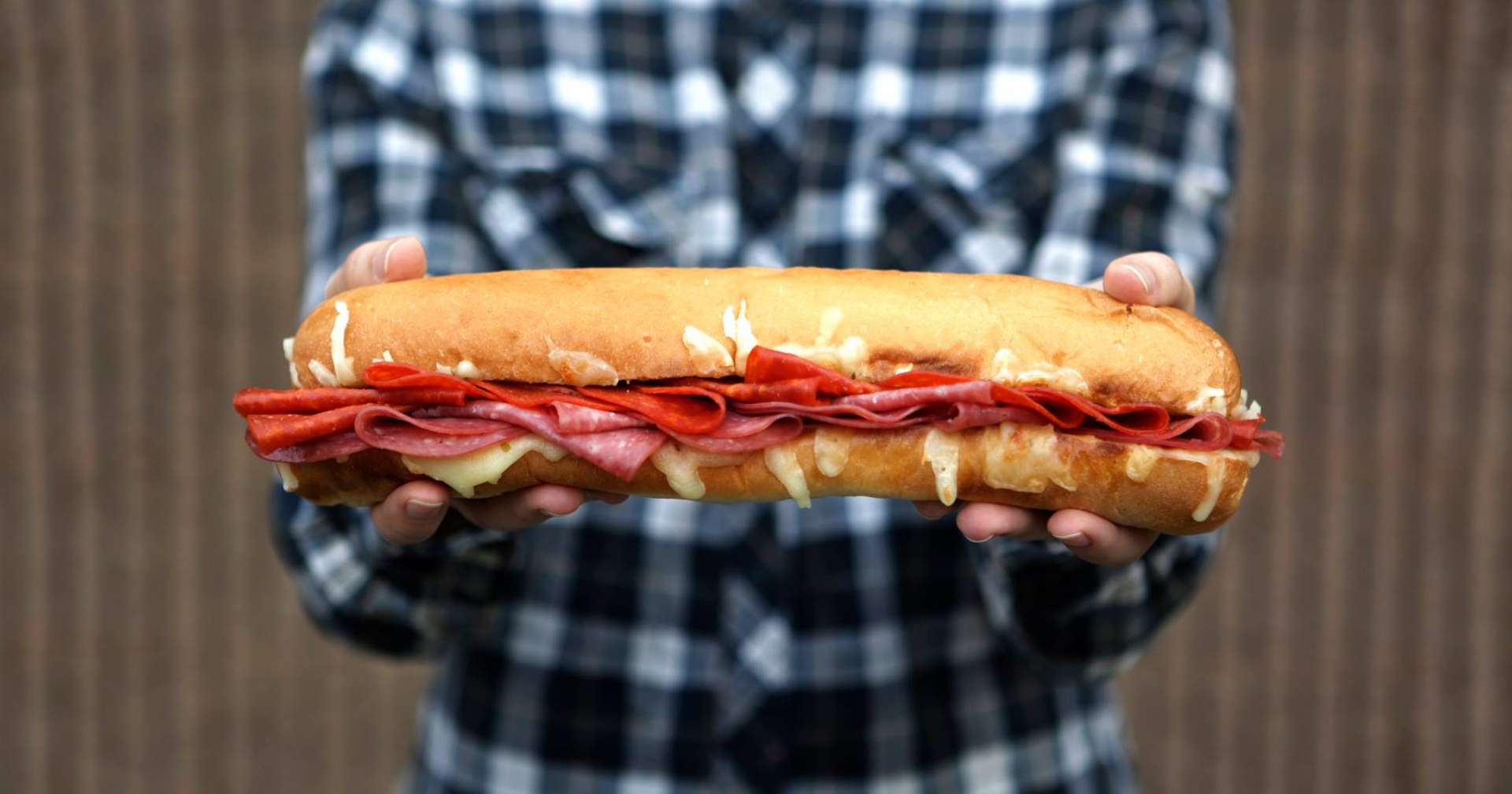 If you're looking for the best cold-cut sandwich at Subway, assemble a Spicy Italian meal with onion, pickles, and cucumbers. On the other hand, you're sacrificing health for taste when you order this sandwich. It belongs on the "once in a while" list with the Chicken & Bacon Ranch Melt. We recommend it when you need a mid-week pick-me-up.
Read More: The Best Dairy Queen Blizzard to Order this Weekend, Ranked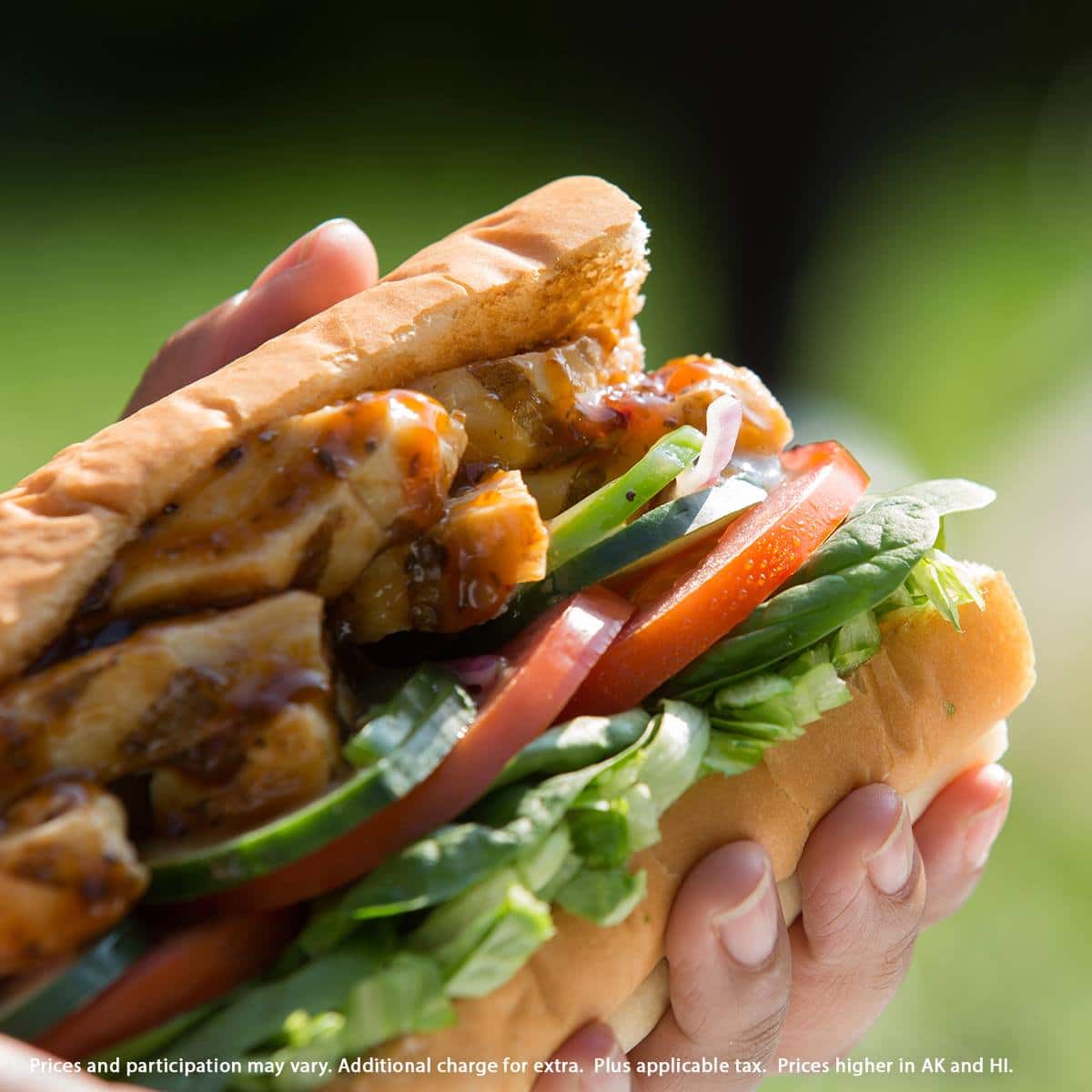 Of the hot chicken sandwiches at Subway, the Sweet Onion Teriyaki tops the other three, but they all hit the same. Barbecue Chicken and Buffalo Chicken are the same basic formula with different sauces, and yeah, they're fine. But that Sweet Onion Teriyaki! It's sweet, it's tangy, and it's reasonably healthy. If you're looking for a hot sandwich, big on a flavor that won't make you hate yourself, order one of these next time you're running late during lunch.
Read More: The Top 10 McDonald's Sandwiches in 2023, Ranked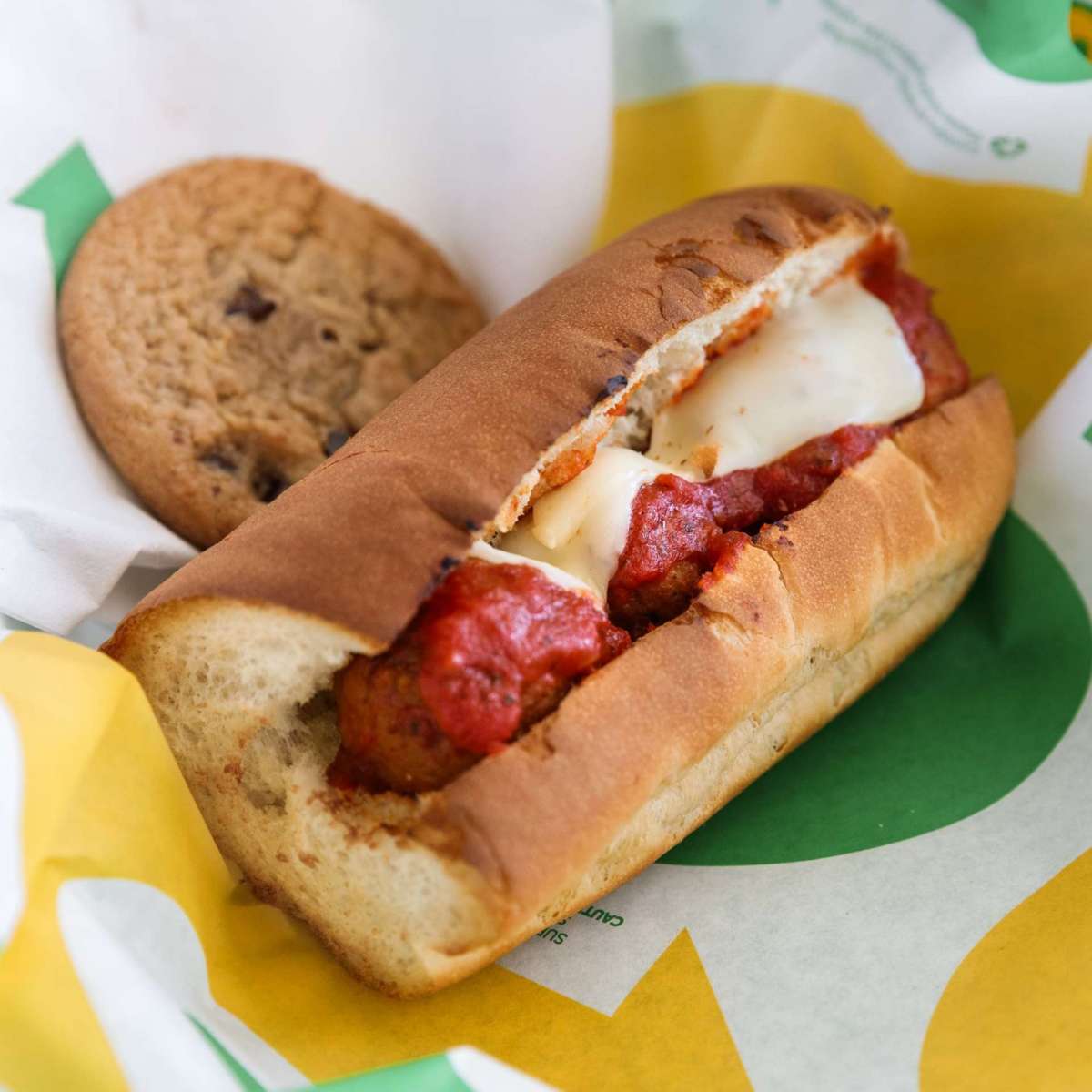 When you want easy comfort food, a classic sandwich to order at Subway is the Meatball Marinara. First, it's more affordable than other comfort-fast-food options. It's tasty, fills you up, and is a close enough approximation of home-cooked goodness that you can call it self-care without feeling too ridiculous. But this is not a lunch on-the-go option. It's a knife-and-fork, open-faced sandwich.
Read More: 6 Best Sandwiches to Get for Lunch at Panera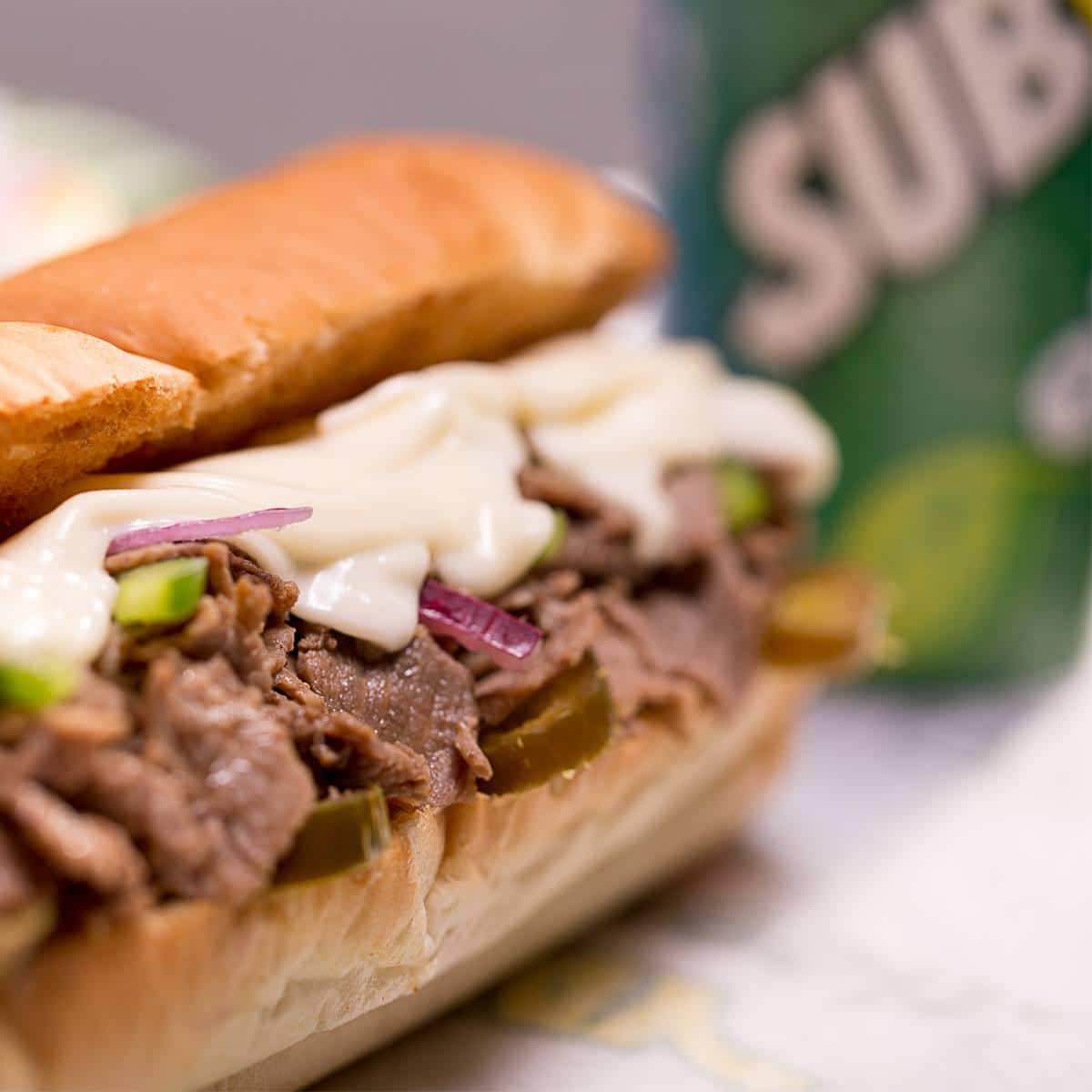 5. Steak and Cheese
They go out of their way not to call this a Philly Cheesesteak. It basically is one, just not quite as good. But it's a little healthier! So, in balance, a solid pick for a favorite Subway sandwich. They let you pick your cheese when you order it, which is High Stakes if you're not a Philly aficionado. Some insist whiz is the only correct cheese option (not a choice at Subway), but pick American or provolone, and you'll be doing the city of Brotherly Love justice.
Read More: The 12 Best Domino's Specialty Pizzas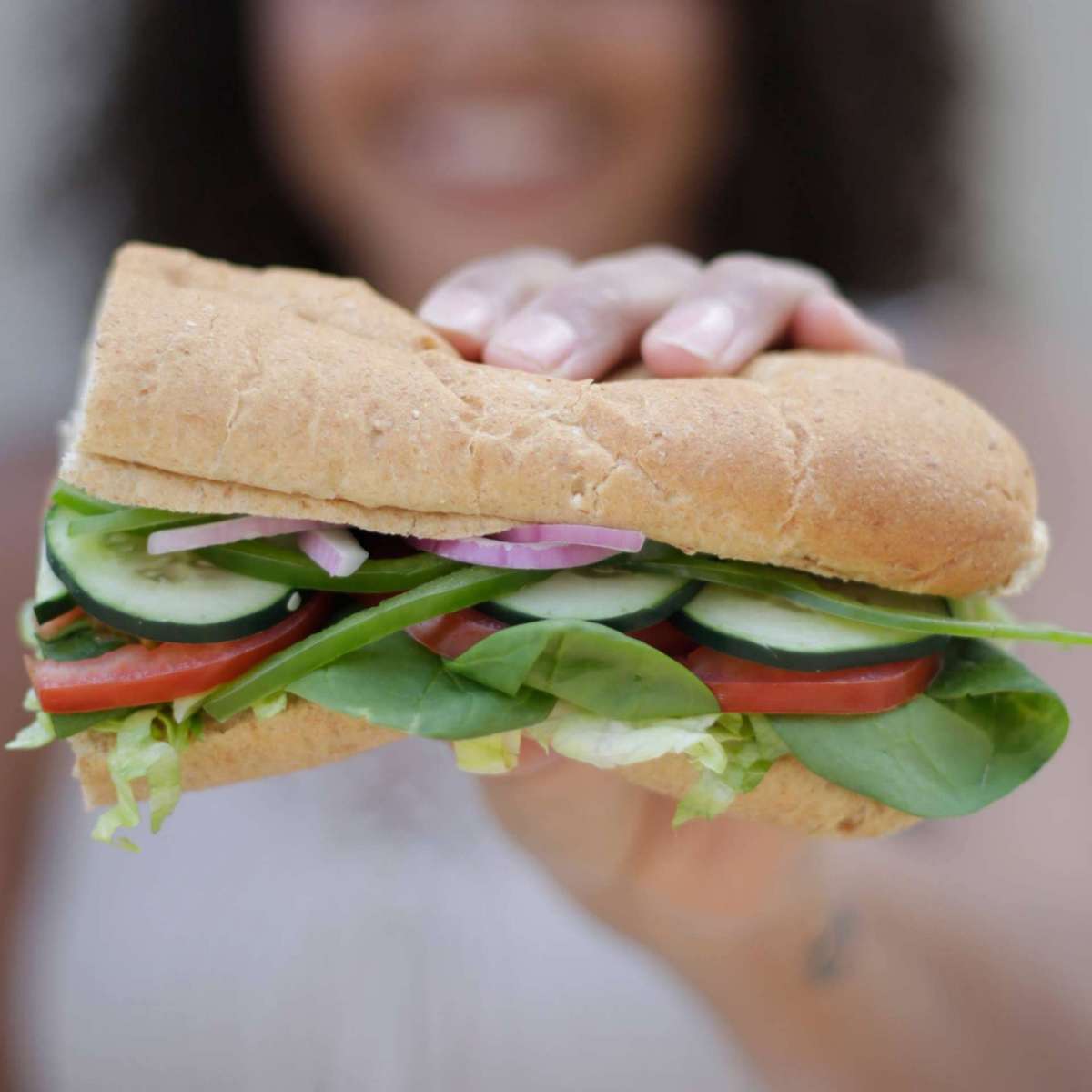 The Veggie Delight isn't one of Subway's top ten unless you don't eat meat. Its rank rises even more if you're vegan (because there's only one sandwich on your list) (this one). Besides the Impossible Burger, there's just not much fast food for vegans. Even a few of Subway's sauces are vegan, like Sweet Onion and Buffalo. So sauce up that sandwich.
Read More: 8 Best Buffalo Wild Wings Sauces & Flavors, Ranked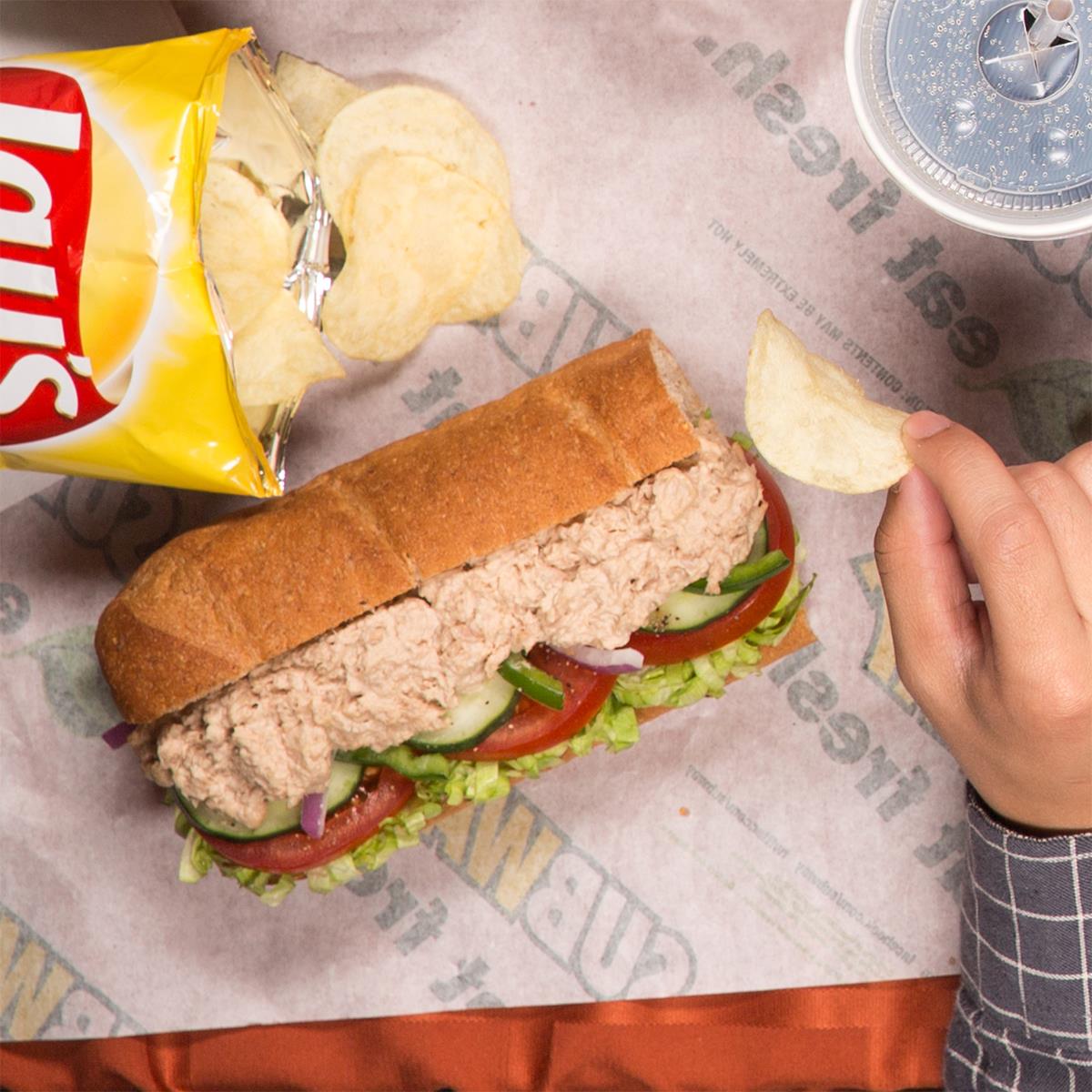 Some swear by the nostalgia of Subway's tuna sandwich. It's generally considered rude to bring fish for lunch in an office, but in this new work-from-home world, you can indulge every tuna sandwich craving. Subway isn't shy about packing on the tuna either, so if you can stomach 12 inches of tuna salad (no judgment), it's one of the more filling options on the menu.
Read More: The 10 Best Taco Bell Menu Items, Ranked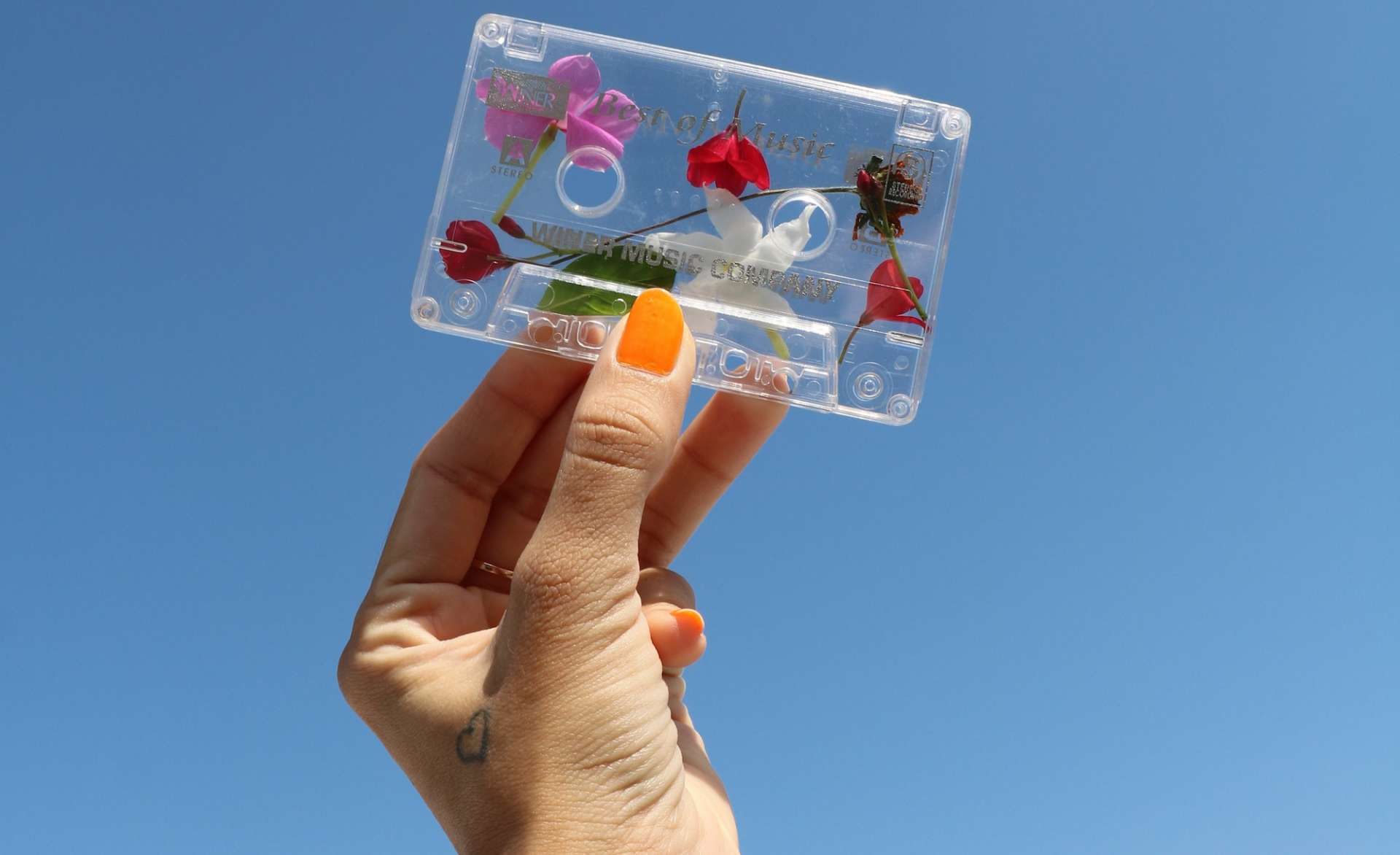 Top Romantic Songs for the Winter Season
In a romantic mood? Subway get you going? Try one of these romantic songs to accompany your fresh meal.
---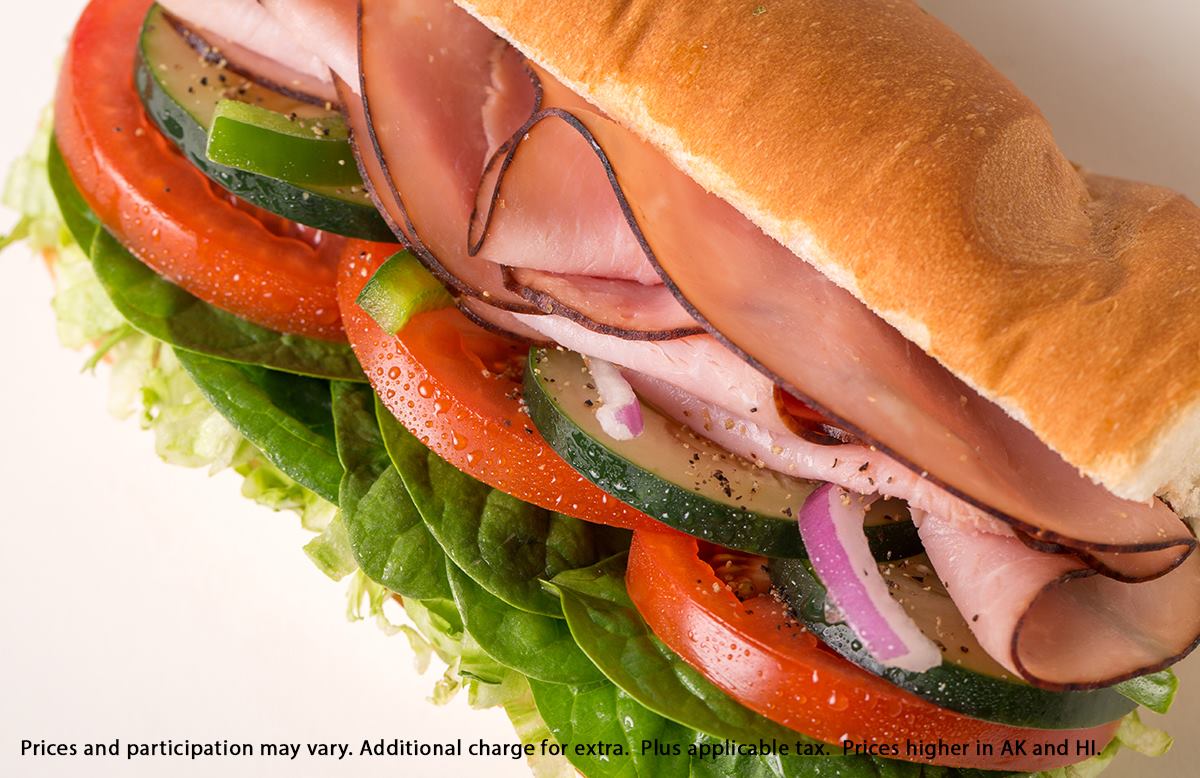 It's a ham sandwich. If you're searching for the best Subway sandwich, there are plenty of vegetables and sauces that can be added to your meal to complement the ham. When you have a hankering for a ham sandwich, it's great. It's the perfect template for letting your weird and wild food combinations go crazy. Just don't order it if you're not looking to spend some quality time at the counter.
Read More: The 8 Best Chipotle Menu Items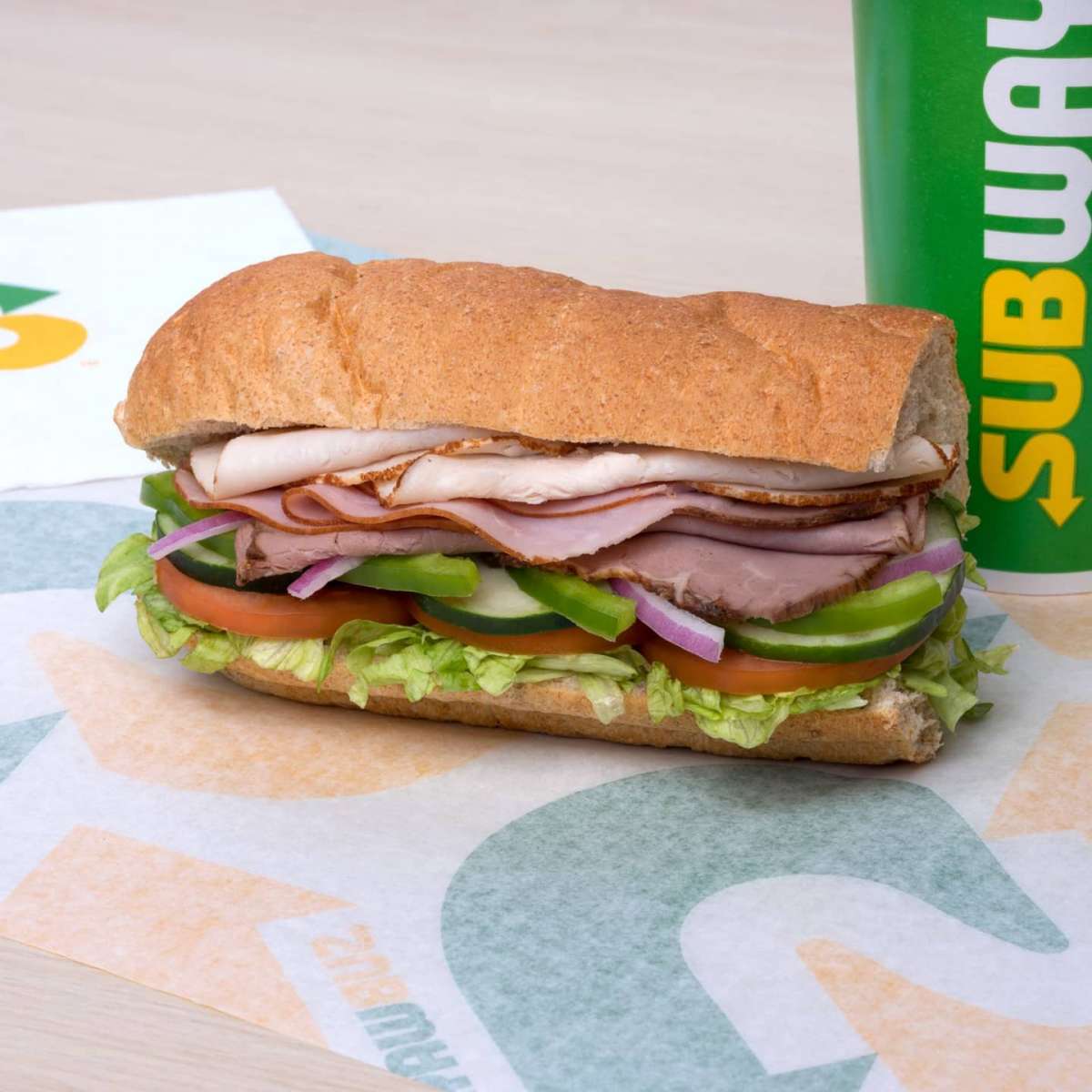 Sometimes you just want the basics, and the Cold Cut Combo does just that. It's turkey-based bologna, ham, and salami, which is kind of like combining all three of the Subway cold sandwiches into one. Again, it's a blank canvas to sample the assortment of Subway's sauces and spices, and dense enough that even the six-inch will leave you satisfied.
Several Vegas land-based casinos host Subway restaurants as part of their offering – gamblers can savor gourmet sandwiches while they play. As a consequence of recent events, many gamblers now prefer to have their delicious sandwiches delivered to their domicile while they can enjoy a new online casino experience on websites like newcasinouk.com.
Similarly, Costco has also added Ice Cream Cookie Sandwiches to
their Costco Food Court menu
which soon became one of the signature dishes at the food court. Costco is a membership-based retail chain that offers bulk quantities of Goods at discounted prices.
Featured Image Credit: Subway on Facebook