Everyone needs a little sweetness in their life! That's why we've compiled a list of some of THE BEST desserts in the Valley. From flan to s'mores pizza there is something for every sweet tooth to enjoy!
3961 E. Camelback Road, Phoenix, AZ
Some may say hand pies are the tacos of dessert, you can be the judge of that! CRUjiente Tacos features a seasonal hand pie and the current pie flavor is an apple guajillo pie with mezcal-brown sugar whipped cream. Taco 'bout an innovative dessert!
2855 W. Ray Road #4, Chandler, AZ
4315 E. Indian School Road, Phoenix, AZ
Why not have dessert for breakfast? Hash Kitchen will satisfy your sweet tooth with their s'mores pancakes ($13). These chocolate chip pancakes are topped with marshmallow fluff, graham cracker dust, Nutella drizzle, and a perfectly toasted marshmallow. This campfire combination will leave you wanting s'more! Make it gluten-free for 99 cents.
To view more locations, visit www.hashkitchen.com
23655 N. Scottsdale Road, Scottsdale, AZ
It wouldn't be National Dessert Day without Nutella, so question your pizza reality with the Daughter's Nutella Pizza ($15). Coated in a heavy foundation of Nutella "sauce," and topped with sweet ricotta, fresh seasonal fruit, and a light dusting of powdered sugar, this sweet pizza defies boundaries and exceeds your limits on what you thought a pizza could be.
15530 N. Tatum Blvd., Phoenix, AZ
With so many dessert choices to choose from, why not commit to customization? The Sicilian Baker offers a build-your-own cannoli bar complete with two size options (prices are $4 for a mini cannoli and $6 for a regular-sized cannoli), and several dipped shell and filling options. Pistachio-dipped fig cannoli? Chocolate-dipped espresso cannoli? The possibilities are endless! Explore your creativity and be adventurous with new flavor combinations this National Dessert Day!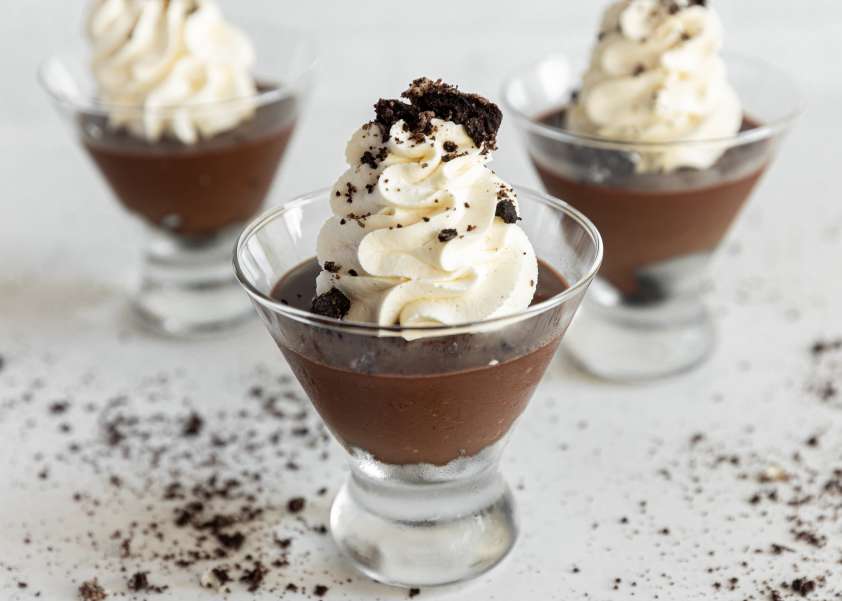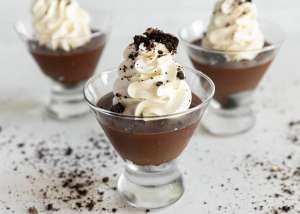 3151 W. Frye Rd, Chandler, AZ
Chocolate lovers will obsess over The Sicilian Butcher's chocolate budino ($13). A rich dark chocolate pudding topped with a praline crunch and whipped cream gives the perfect texture balance to a decadent dessert. National Dessert Day comes only once a year, why waste it on anything but the best?
3225 E. Camelback Road, Phoenix, AZ
Get fancy this National Dessert Day with some Lobster Tails – and I'm talking the sweet kind not the snappy kind! With its buttery flaky dough, creamy vanilla custard, and fresh orange, this delicacy is a sight to see! Try it today for $9 each or add espresso for $4.25. Cheesecake lovers can also rejoice at Tomaso's with a New York-style cheesecake ($12). Rich, creamy cheesecake and a delectable graham cracker crust is topped with salted caramel sauce.
4712 N. Goldwater Blvd. Suite 110, Scottsdale, AZ
An elevated version of a classic that will keep you cozy in the month of October and fresh pastries can be found daily at cafe, bistro, and wine bar, Zinqué at Scottsdale Fashion Square. Zinqué's warm banana bread is served with Tahitian vanilla ice cream ($8). If you are feeling a little adventurous, try one of their Parisian-inspired tarts in either apple, pear, or cherry ($9). National Dessert Day and Month happens in cozy October for a reason!
4801 E. Cactus Road, Phoenix, AZ
The Mexicano has big claims for this dessert, "The Best F#*%ing Flan Ever," and it certainly lives up to its name ($12). Not only does this rich flan stand out on its own with the creamy creme brulee-like custard consistency, but the added roasted pineapple and vanilla whipped cream elevates this dish to the point of profanity. So *bleep bleep* your way over to The Mexicano and try this out for yourself!
1011 South Gilbert Road, Mesa, AZ
21803 South Ellsworth Road, Queen Creek, AZ
If you're planning on going all dessert all day this National Dessert Day or all Month, don't forget to include other aspects of the food pyramid. A fresh kick at Frutilandia will add some spice, sourness, and fruit to your diet. The Mangoneada ($8.99+) is a crowd favorite with its authentic, high-quality ingredients blending fresh mango, chamoy mix, and Tajin. Top it off with diced mango and a tamarind straw and you'll be ready to kick it the rest of the day!
For more locations, visit www.frutilandiausa.com