Vegan restaurants are found all over the Phoenix area, but how do you know that where you go has the options you want? Well, luckily, we've listed a few of our favorite vegan joints here so you can chow down with a new favorite of your own!
https://www.instagram.com/p/CDCdIBWnc-1/
440 W Warner Rd, Tempe, AZ 85284
With a dedication to gluten-free options of all kinds and a specific and sizable menu that's made just for vegan eaters, Picazzo's serves all kinds of dietary choices to make your next Italian outing that much more fun and accessible. Vegan pizzas, pasta, and more are easy to find here!
https://www.instagram.com/p/CCeX3EUH7cb/
405 W University Dr, Tempe, AZ 85281
Loving Hut knows how to bring on the delicious vegan sauces and noodles that make your mouth water — but don't forget about the beefless and chickenless options that make vegan protein taste the way some more familiar dishes do! You can enjoy a chow mein with some fantastic vegan beef, or even have a beefless BBQ sandwich here.
https://www.instagram.com/p/B2X93bLnh75/
1701 E Guadalupe Rd, Tempe, AZ 85283
Whether it's a "badass breakfast burrito" made with a tofu scramble or a stellar shakshuka for weekend brunch including a handmade "v-egg", 24 Carrots has options galore for those of you who want a flavorful vegan meal! Just don't forget to try the coffee and sweets as well… including a titular carrot cake that's gluten-free to boot!
https://www.instagram.com/p/Bm_7JsShyRM/
20 W Adams St, Phoenix, AZ 85003
Here is where all sorts of Asian-inspired cuisine come to be transformed into vegan masterpieces, like the vegan seafood hot pot. No animal products are used here, and yet there's a vast array of imitation dishes that "do them justice" in the literal and metaphorical sense!
---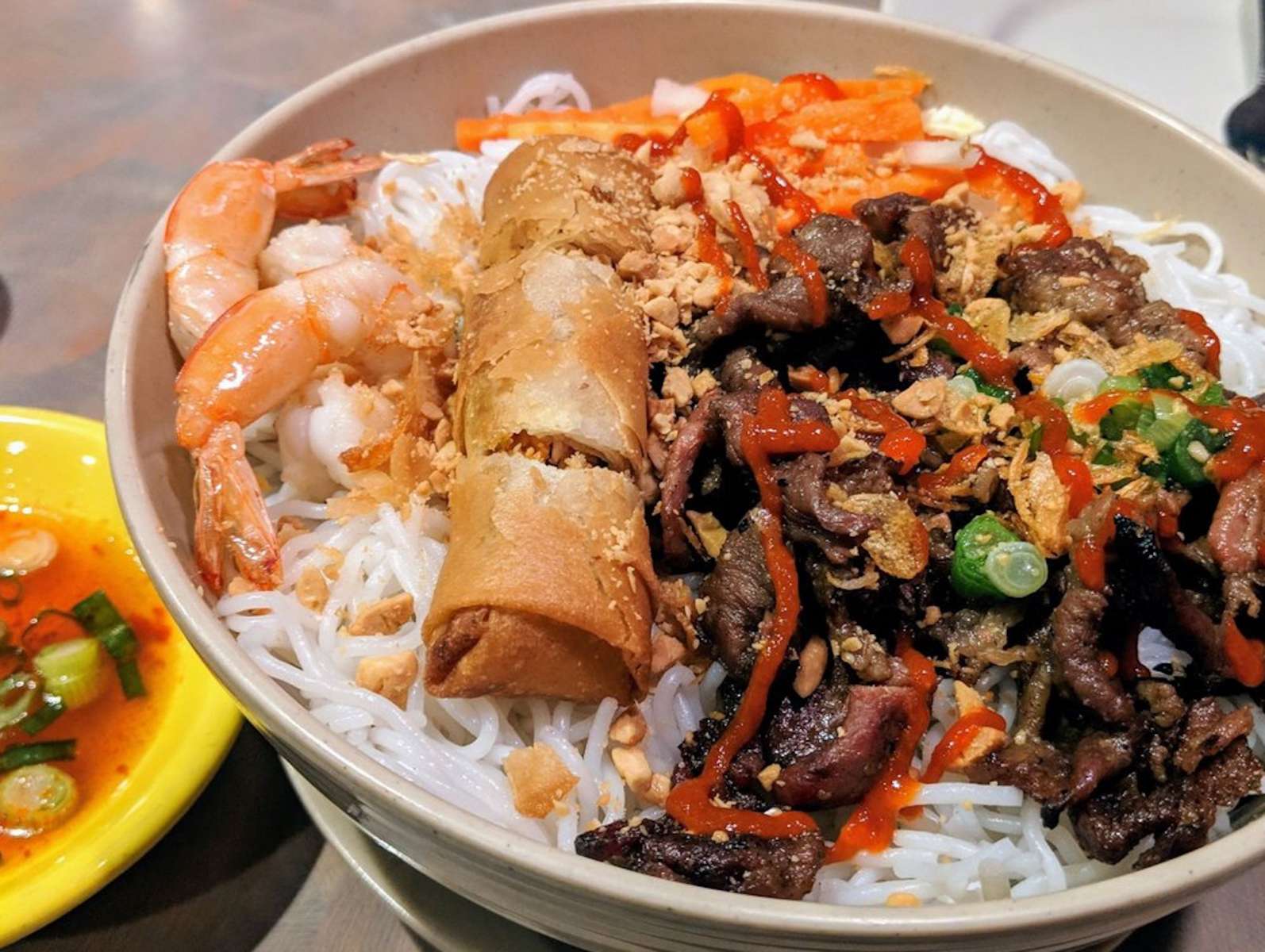 View the Best Places of Vietnamese Takeout
Looking for a tasty, non-Vegan, yet still healthy food option? Try out this list of Vietnamese takeout restaurants.
View the Best Vietnamese Places Near Phoenix
---
https://www.instagram.com/p/CEnGLDRhmnX/
4025 E Chandler Blvd #28, Phoenix, AZ 85048
This vegan/vegetarian joint has a lot to offer, from pastries to biscuits and gravy, and even spicy chickpea tacos to satisfy the needs of the Taco Tuesday crowd! Come any time of the day to get a meal that'll knock your socks off at Pomegranate Cafe!
Featured Image Credit: 24carrots Facebook Page