Staying on Earth is overrated. How about branching into the sky? As the most beautiful season approaches, it's time to look at alternative traveling experiences unlike any other. We've talked about horseback riding not too long ago. Today, we bring you a feature on the best hot air balloon rides near Phoenix. Create memories you will never forget at Rainbow Ryders.
The Story Behind
Rainbow Ryders
Rainbow Ryders has been the largest hot air balloon business in the Southwest since 1983. All their pilots have a minimum of 500 flight hours. In addition, each pilot has mid-air safety protocols and emergency first aid. The staff members also carry a 2nd Class Airman Medical Certificate.
Rainbow Ryders partnered with many local hotels to make your trip in Phoenix more comfortable, including Hamptons Inn and Four Seasons. In each of their travel locations, you will find featured lodging options and specialty trips.
They currently offer hot air balloon rides in Phoenix, Scottsdale, Albuquerque, and Colorado Springs.
Hot Air Balloon Rides in Phoenix, AZ
What's more exciting than viewing a diverse range of landscapes on a hot air balloon ride?
Rainbow Ryders in Phoenix will take you through some of the most famous landscapes and make your ride an unforgettable journey. You can book a sunrise, sunset, or private ride any day.
They've also partnered up with popular tourist destinations like Camelback Mountain, Desert Botanical Garden, and historic downtown Scottsdale to enjoy a special price.
---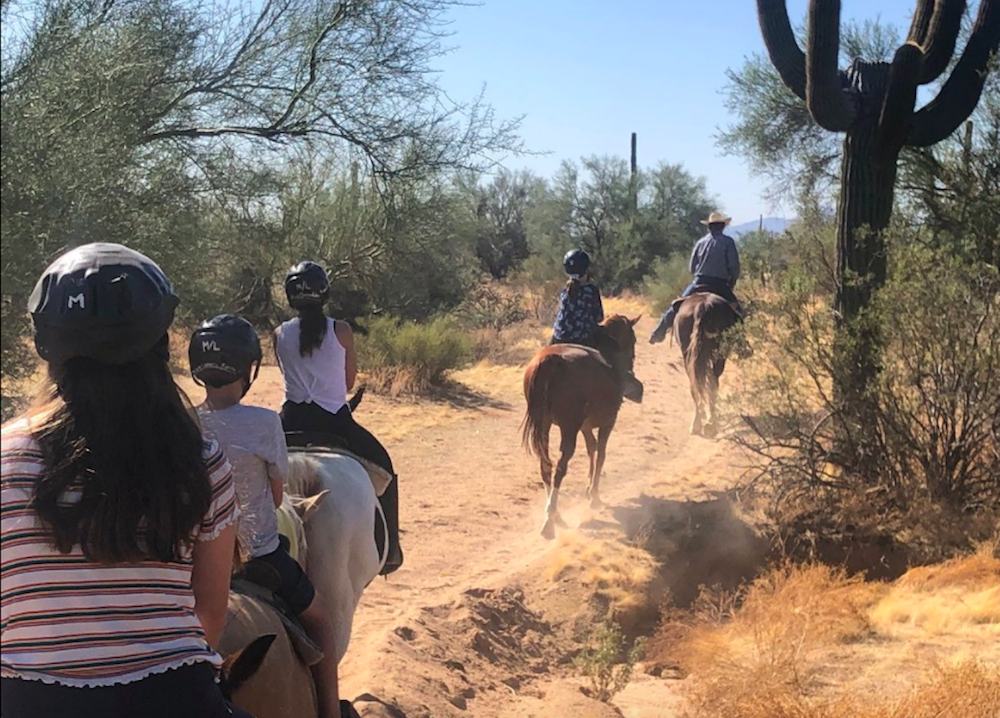 View the Best Horseback Riding Experiences in Phoenix
Looking to saddle up? View our list of the best horseback riding experiences in Phoenix!
---
Covid-19 Safe Practices for Rides
To ensure everyone can enjoy a safe and fun ride, Rainbow Ryders have implemented health protocols for each trip. All passengers and staff will undergo mandatory temperature scans, and the team will be wearing proper PPEs.
Did you leave your mask somewhere else? No worries. Rainbow Ryders are providing complimentary hand sanitizers and face coverings for every trip. They are doing a great job bringing everyone a good time while keeping risks down.
So, why not purchase a gift certificate for a hot air balloon ride this holiday season?
Featured Image Credit: Rainbow Ryders Instagram Page