Ever finished a donut and really wish you had more? Now you won't have to! The Texas-size donut cake at the Donut Parlor in Tempe is bigger than your head. Order one of these babies and you'll have donuts for days.
The Donut Parlor is well-known around Phoenix is one of the best donut shops in the region, offering a wide range of classic and fancy pastries you can't resist. A typical donut starts at $3 and, depending on how ~ fancy ~ you get, goes up from there. Classic flavors include Devils Chocolate Cake, Cinnamon Sugar Twist, and Classic Glaze. They also have gourmet donuts that come in flavors like Peanut Butter & Jelly, Lucky Charms, Apple Fritter, and Ferrero Rocher Nutella.
---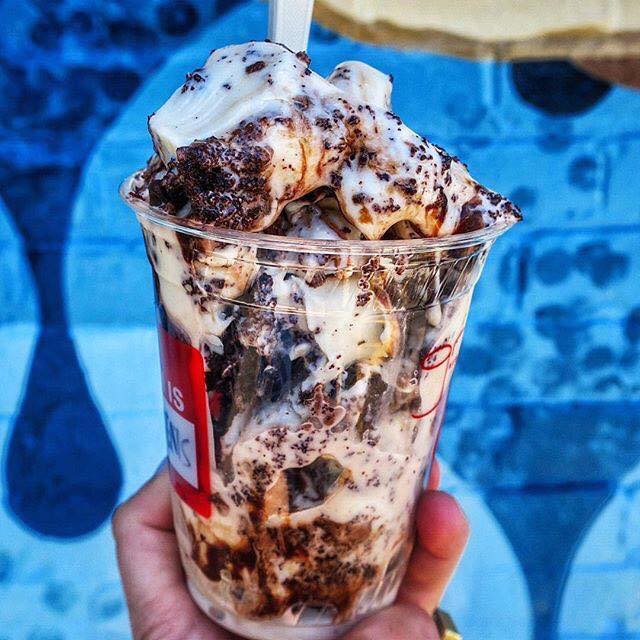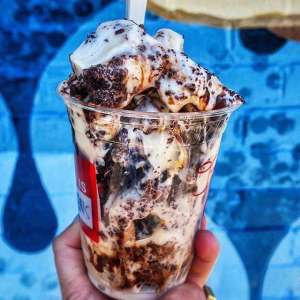 View the Best Ice Cream Shops in Phoenix
Looking for the best ice cream in Phoenix? View our list of the best ice cream shops in Phoenix!
View the Best Ice Cream Shops
---
But nothing quite tops the Texas-size donut cake, customizable down to the frosting. Whether you're feeling Cinnamon Toast Crunch or Fruit Loops, Red Velvet or just plain Chocolate, the Texas-size donut is easily large enough to feed your whole squad, but we won't be judging if you take on the challenge yourself. It's also the perfect anniversary, birthday, or any other kind of celebratory cake to gift the ones you love. The base price for the Texas-size donut cake is $12.90, but if you're going out, you might as well go all out. After all, that's pretty good for almost a pound of dough. 
Find the Donut Parlor at 1245 West Elliot Road #103, Tempe, AZ, on Tuesdays – Fridays, 5 am – 2 pm, and Saturdays – Sundays, 7 am – 2 pm. They are closed on Mondays.
Featured Image Credit: @bestfoodphoenix