People love few things more than a good house hunt, active or not. Whether you want a house now or you're just window-shopping, there are plenty of gorgeous luxury homes to look at around the Valley, many of which are in Scottsdale. Of course, some of these homes are ready for the market as of now! These homes will draw your eyes and capture your heart if you're not careful, so browse with caution. Without further ado, here are five luxury homes currently on the market in Scottsdale!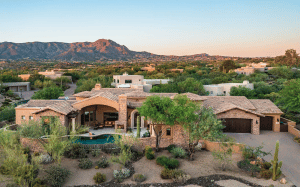 $3MM – 5 bed, 5 bath. 4,697 sq ft
This Santa Barbara ranch-style home can be found in the Desert Mountain Community in Scottsdale. This sprawling 4,697-square-foot home has five beds and five baths and is being sold for a whopping $3 million! When you see it, you'll know why. There are four suites in the home, and the fifth suite is a detachable casita — perfect for the in-laws or guests. The garage has room for four vehicles and is air-conditioned. Of course, we saved the best part for last: a wine room. Yes, you heard that right. This wine room can hold over 2,000 bottles! The home also has a beautiful gourmet kitchen with a large island breakfast bar and granite slab counters.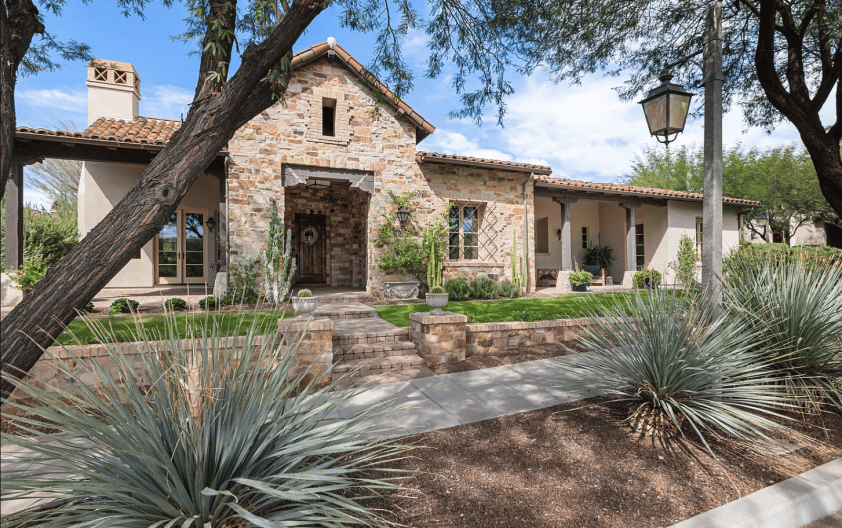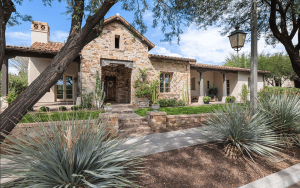 $3.65MM- 4 bed, 5 bath. 4,881 sq ft 
Our next home will have you wondering if you're in Tuscany. Its rustic feel and the mature trees that surround the home make for a dreamy and luxurious gem in the desert. This nearly-5,000-square-foot beauty is complete with four bedrooms, five bathrooms, and an interior courtyard. It also features cool, dark, pinewood floors, a wood-beamed great room, and Arcadia doors that lead out to a brand-new pool and an outdoor fireplace. One of our favorite features is the in-island refrigerated doors and Viking appliances.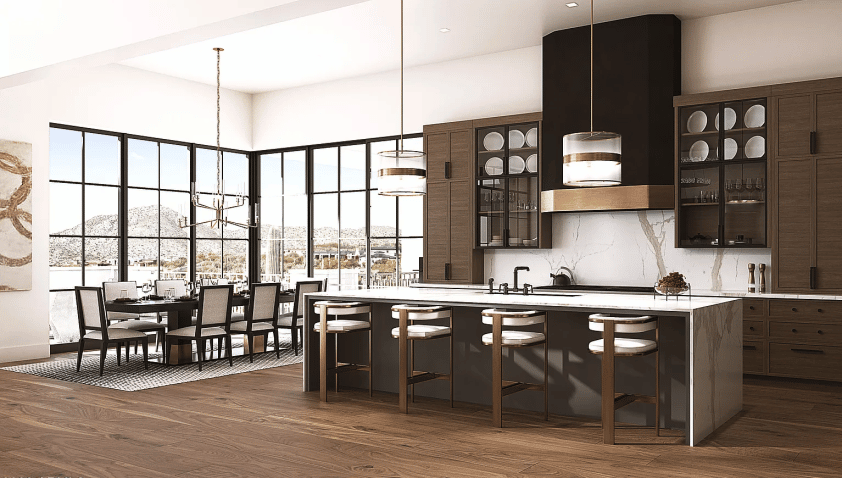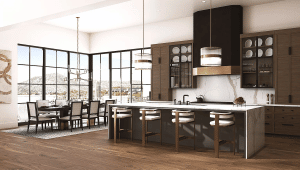 $28MM- 7 bed, 8 bath. 13,617 sq ft
Our next Scottsdale home is called The Aerie — and we can see why it is named after a nest belonging to a predatory bird. Its expansive square footage is beautiful, yet daunting, and perched high in the McDowell Mountains. The views of the valley below are awe-inspiring. At over 13,000 square feet, you can easily get lost in The Aerie. Phoenix Architect Erik Peterson's design is a work of art located in the Silverleaf Community, which is private and guard-gated. Entertaining spaces lead out to outdoor areas for a truly indoor-outdoor lifestyle perfect for anyone living in Scottsdale. This contemporary home is complete with a designer kitchen and hidden catering kitchen as well as an enormous master wing.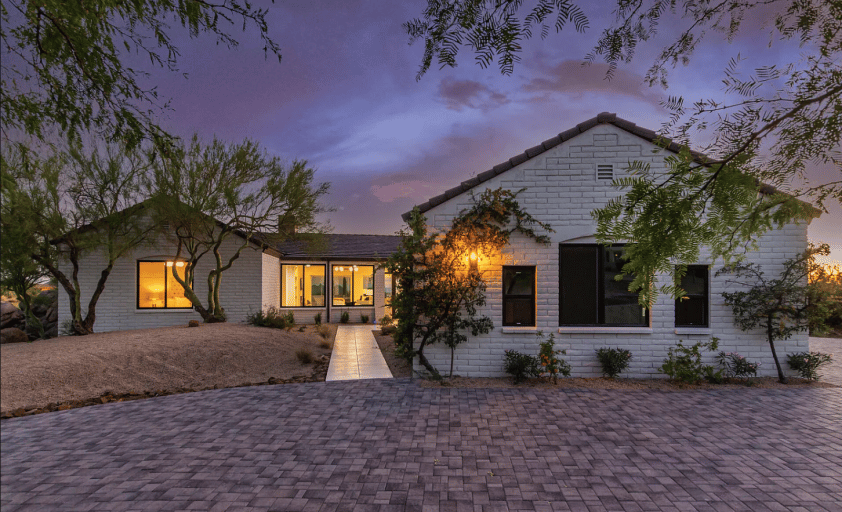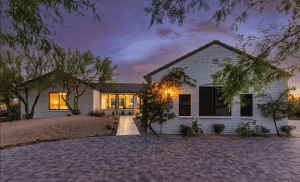 $1.25MM- 3 bed, 2 bath. 2,323 sq ft 
Our next home is on an acre lot with sweeping views of mountains and city lights, and it's only minutes away from Bartlett Lake and Desert Mountain. This home has a modern feel and a layout that flows effortlessly from room to room. Bathrooms reminiscent of spas with rainfall shower heads are just as luxurious as the master suites and a brand-new kitchen. Relax on the patio with breathtaking views while enjoying a cocktail from your custom or a little vino from the wine cellar.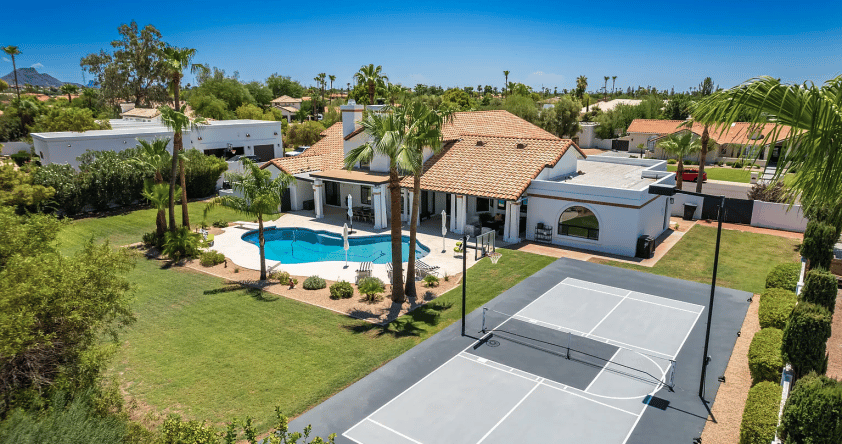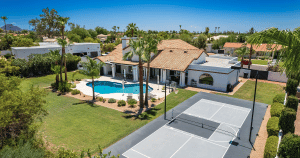 $1,899,000- 5 bed, 4 bath. 3,755 sq ft
This luxury multigenerational home in Scottsdale is perfect for bigger families as it is complete with a casita that has a separate entrance. The house is on a 25,500-square-foot lot with views of McDowell Mountains, shade from mature trees, and a three-car garage. The gourmet kitchen and dining area combine into a "Great Room" creating a contemporary feel. If you enjoy the outdoors, this place is for you. Notice the large pool, diving board, and lighted sport court with a pickleball net and basketball hoop. The outdoor patio overlooking the yard has plenty of room for dining al fresco or stargazing.