Getting yourself a little bit of everything is only natural. The instinct to want to try a dozen different plates of food is the whole philosophy behind numerous restaurant concepts. None is more popular than the all-you-can-eat extravaganza, also known as the buffet. Tucson is no stranger to these establishments. In fact, if you look just below, you will find some of the best all-you-can-eat restaurants in Tucson — spots where the buffet eats are truly worth overeating.
3000 W Ina Rd, Tucson, AZ 85741
As the name suggests, there's a bit of stir-fry and sushi for everyone here at Wok & Roll. Not to mention, you can have your fill of seafood and dessert, BBQ spare rib, spring rolls, and hot-and-sour soup! It's hard to imagine anyone ever leaving hungry at a place like this, especially when there's everything from squid salad to Mongolian Beef dishes made to feed the masses!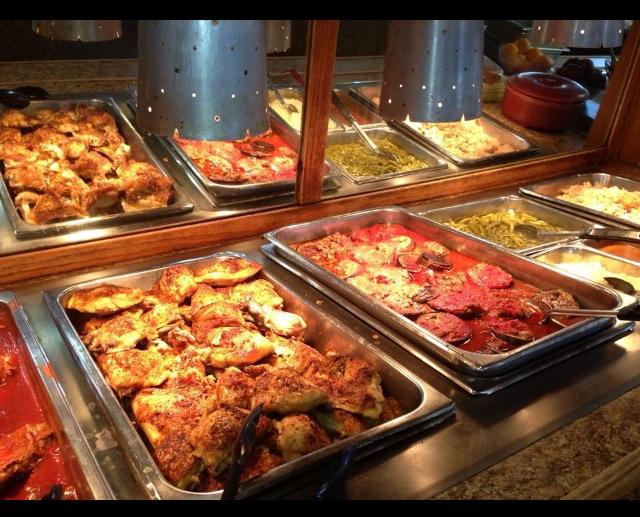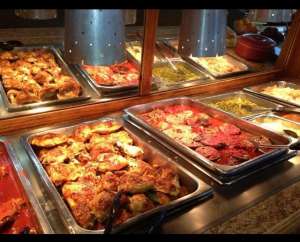 748 W Starr Pass Blvd, Tucson, AZ 85713
If you're looking for a buffet that features American breakfast, lunch, and dinner, look no further than Kettle Restaurant on Starr Pass boulevard. The buffet has an old dinner feel and is comfortable, spacious, and let's not forget. The food is delicious! They feature different cuisines daily like Taco Tuesday and Buffalo Wednesday. On Wednesdays, you can actually get ribs at the buffet! With reasonable prices and great service, what's not to love?
711 E Blacklidge Dr, Tucson, AZ 85719
Have you ever heard of a vegetarian buffet? At Govinda's Natural Foods Buffet you can have delicious Indian-inspired vegetarian dishes and a rotating menu. While the indoor dining space is small, you can enjoy some time out on their gorgeous patio complete with a koi pond, aviary, and fountains. On Wednesday through Friday, they are 100% vegan so you can enjoy their menu even if you're not vegetarian. Their food is seasoned to perfection and can be enjoyed by all.
1068 E Tucson Marketplace Blvd, Tucson, AZ 85713
If you want the iconic Chinese buffet experience, Lin's is the way to go. From steak to seafood, noodles and rice, and even some chicken nuggets to complete the ensemble, Lin's has always got the goods — everything you'd expect to see when visiting an Asian cuisine buffet for the nostalgic effect. But the nostalgia isn't the only great thing about Lin's — their food is much-loved by the locals, whether you're getting some fried fish, egg drop soup, cream cheese wontons, or even some buffalo wings. You can even get a lot of these items delivered to your home if you're not ready to go the "all you can eat" route. We've got you covered either way, that's why Lin's Grand Buffet is one of the best all-you-can-eat restaurants in Tucson.
3001 N Campbell Ave, Tucson, AZ 85719
This huge Mexican eatery does something different on the weekends — it has a buffet on Sundays, where you can eat your fill of various Sonoran dishes. You can enjoy tamales, enchiladas, carne asada, and more on Sunday. Once you know what you love, you can order more of your favorites during the week as a dinner plate. Yum!