Celebrate National Tamale Day on March 23 with these restaurants in Phoenix that create standout renditions of a tamale, a traditional Mesoamerican dish made of masa, a dough made from corn that is steamed in a corn husk or banana leaf, and a filling like meat, cheese, or chilis. The ultimate finger food, grabbable and biteable, and filled with savory goodness, it's really a symbol of welcoming. Finding the right place for tamales this spring will save you a lot of heartache in the holiday season. Whether you're just craving them or you're planning ahead, here are several choice destinations for tamale-hunters in the Valley!
905 W Hatcher Rd, Phoenix, AZ 85021
There are tamales to meet everyone's desires here at Mama Olga's. If you're craving chicken, pork, or beef in red sauce, there's a tamal for you. There's also the pollo en verde tamal, or even one made with a simple combination of cheese and jalapeño. Of course, as their name suggests, this hot spot for fresh tamales is also chock-full of other fine Mexican foods. Head on over if you want to try it all for yourself!
2829 N 32nd St, Phoenix, AZ 85008
From handmade tortillas crafted right in front of your eyes to the fresh marinated meat recipes you love the most, this Phoenix-based supermarket is one of the best you could find. But they don't just serve meat and bread. In addition to chicharrones so crispy they make your mouth water, they also serve the "best stocking stuffers," otherwise known as tamales. Come to shop or come hungry — either way, you won't leave empty-handed.
1202 E Mohave St, Phoenix, AZ 85034
This South Phoenix gem offers the traditional and delicious hole-in-the-wall experience, with counter-served meals including crispy tacos, machaca breakfast burros, and of course, tamales. Buy them single, in a half dozen, or even a full dozen. From the green corn tamal to the red beef and green chicken tamales, you have a few choices ahead of you to make!
1614 W Roosevelt St, Phoenix, AZ 85007
The down-home cooking of Irma herself is enough to keep you in your seat for hours to come. Enjoy mouthwatering mole enchiladas, chilaquiles, menudo, and of course, tamales, all under one roof. Don't forget to bring a friend this National Tamale Day. The food is too great not to share!
5521 N 7th Ave, Phoenix, AZ 85013
An award-winning Green Corn Tamales recipe? A Hawaiian Margarita? A Shrimp Cocktail and a Machacadilla ready for you to dig in? You must be sitting in La Piñata, where the Sonoran cuisine and high-quality cocktails are much loved throughout Phoenix. Don't forget about the Taco Tuesday specials here, too!
2310 E McDowell Rd, Phoenix, AZ 85006
Ready for breaded fish tacos, chicken chile relleno, and green chile tamales? Of course, you are. That's why we recommend you go to Rosita's Place, where you can get that in addition to a small or large nacho tray. Don't be shy about it, eat all you want. Rosita's has a little bit of everything, so it'd be a shame not to try it all!
3955 E Thomas Rd, Phoenix, AZ 85018
Great pork tamales, a carne asada torta, or even the Diablo Shrimp Burrito at Super Oscar's all make for a super meal. With different specials running Monday through Friday, who wouldn't make a stop here?
1002 7th Ave, Phoenix, AZ 85007
Nothing's being reinvented — El Norteño just knows how to do Mexican food the right way. Have your tamales by the dozen, or get the machaco burros that are this place's specialty. Whatever you do, don't skip out on this unassuming hot spot for the finest Mexican cuisine this National Tamale Day.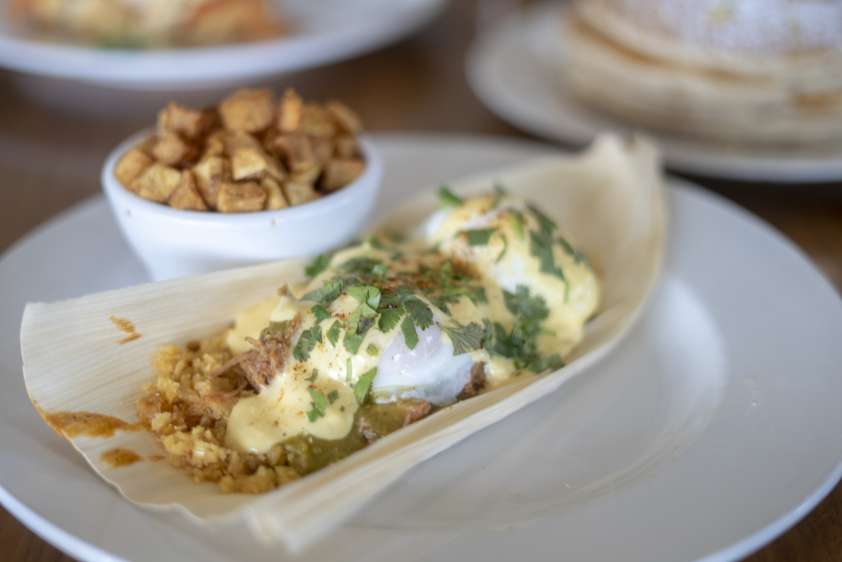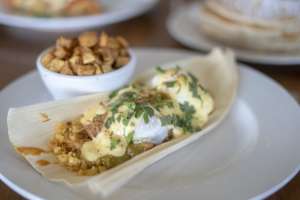 9780 W. Northern Avenue, #1110, Peoria, AZ
Have you ever been craving tamales for breakfast? Next-level brunch spot, Hash Kitchen, adds a creative tamale spin on the classic eggs benedict dish. Try Cristina's tamale cakes ($14) which are two sweet corn cakes wrapped in a corn husk and paired with green chili pork and green chili hollandaise. This delicious dish is served with poached eggs, buttermilk biscuits, and hash potatoes.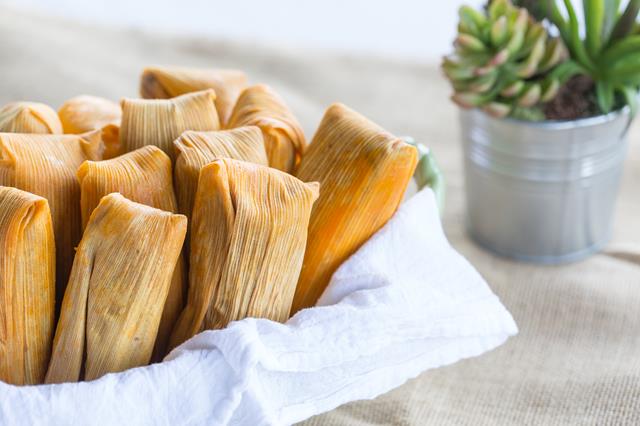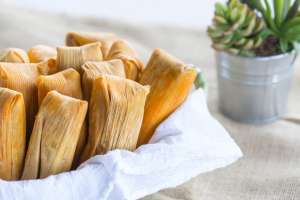 101 E. Baseline Rd., Tempe, AZ
Order a dozen (or a few dozen) of Someburros' authentic tamales from one of their 12 Arizona locations and choose from red chili beef or green chili tamales for $39 per dozen. These delicious tamales platters by the fast-casual, Sonoran-style Mexican restaurant are traditionally crafted with housemade corn masa and can also be ordered ahead of time through the Someburros rewards app or website. Swing by a Someburros location or one of their drive-thrus to order tamales as a meal for only $3.95!
Featured Image Credit: sietefoods.com