In a world where resources are dwindling faster than we can replenish them, there is always room for solutions. The late architect Paolo Soleri was one of many thinkers in the 20th century looking for a way to make better use of Earth's bounty, and he saw one of the biggest problems coming from something we see all the time: urban sprawl. Enter his project, Arcosanti — an experiment-turned-society where architecture and ecological understanding are implemented to create a city that uses resources to the best of its ability without ruining nature in the process.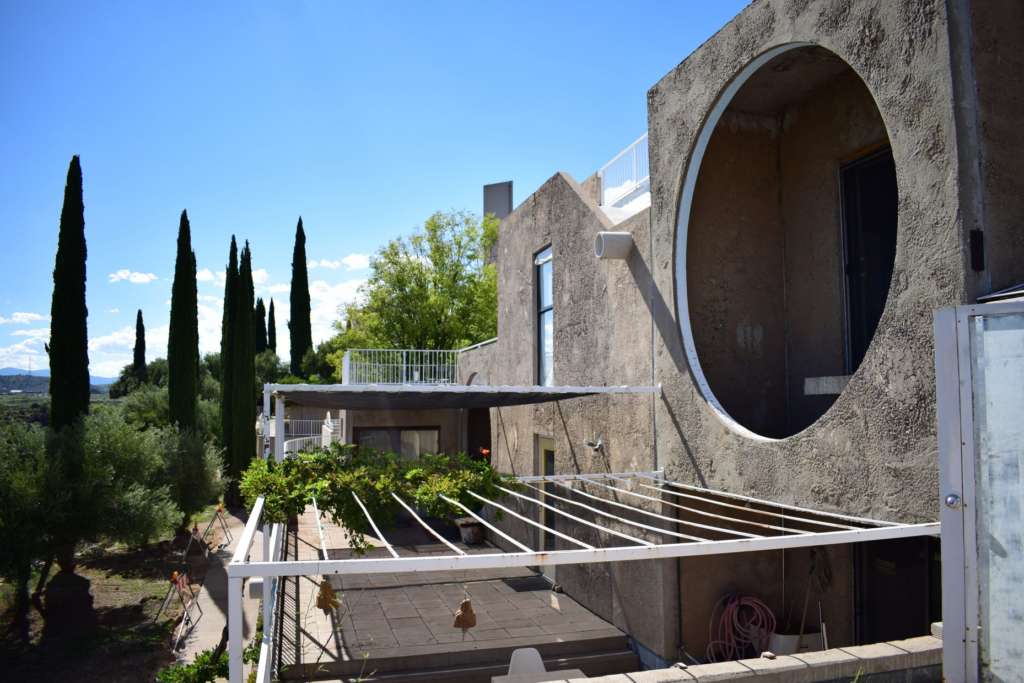 What Is Arcosanti?
Arcosanti is the first "proof of concept" that Paolo Soleri began in the 1970s to show the world the benefits of "arcology," or the blending of architecture and ecology. Under his guidance, the structure of this Arizona town is exemplary in showing how humans can coexist in their natural environment without destroying it unnecessarily with urban sprawl. No need to turn "farms into parking lots" with a structure that vertically and ergonomically accommodates the people living there.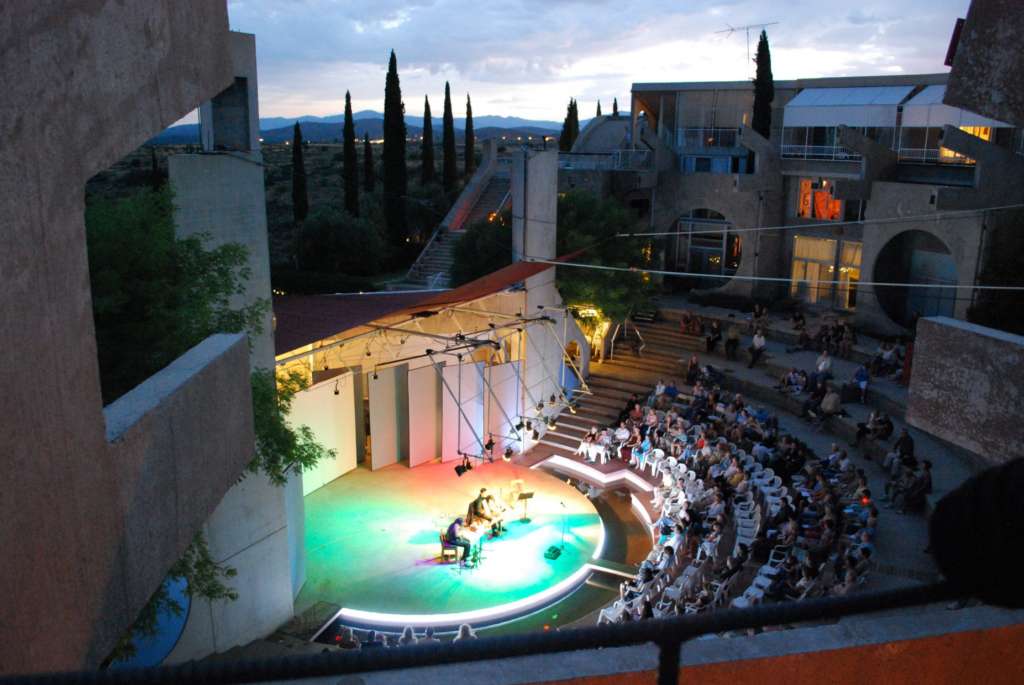 What Can You Do There?
Arcosanti is a place unlike any other in Arizona, so naturally, some sightseeing is in order: tours are led by full-time residents of the community to show visitors the most outstanding features of the uniquely structured town; hands-on workshops on varying principles such as metalworking and theatrical lighting are other ways to get involved as well. There's even a 5-day experience geared toward showcasing life in an arcology-designed community, meant for anyone curious about the insights gained by living as part of such a progressive effort! If nothing else, though, you can even host private events of your own in the Soleri-designed amphitheater to really make your guests feel like part of a unique experience. There's even a café, a free visitors' center, and hiking trails abound that show off the natural beauty of Arcosanti's surrounding landscape!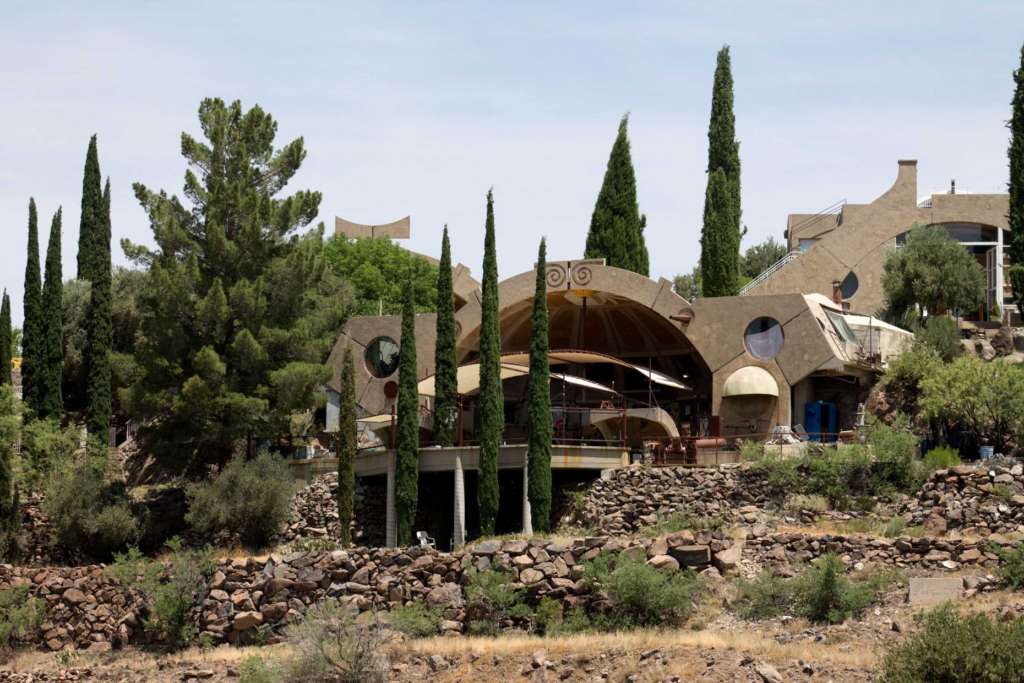 How Can You Stay There?
For those interested in staying a night or two at Arcosanti to "get the full experience", there are a number of options, including the Greenhouse Guest Rooms and specialty suites hosted by residents of the community, such as the Sky Suite or Sun Suite. There's even a desert mesa outside the town for those who would rather do some camping — which is only possible so close to nature thanks to Arcosanti's unique structure.
---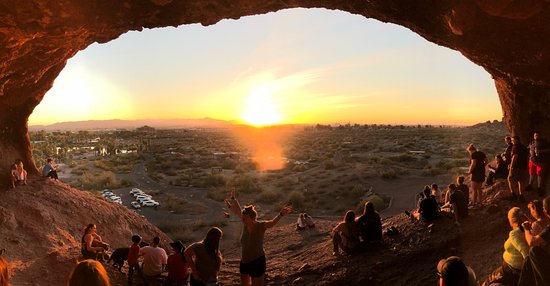 View the Best Scenic View Near Phoenix
Looking for more interesting spots around the city? View our list of some of the most breathtaking scenic views near Phoenix.
View the Best Scenic View Near Phoenix
---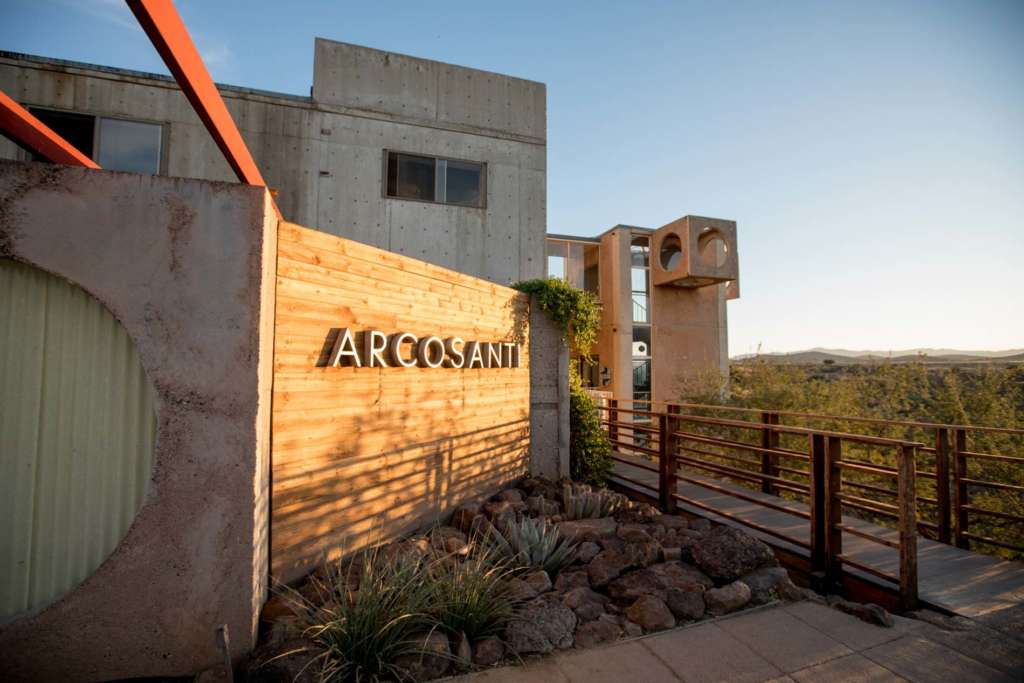 What Do I Need To Know?
Whether you're an overnight guest or a touring visitor, all are welcome in Arcosanti, but as is necessary everywhere these days, you must exercise good hygiene practices and wear a mask at all times. If you don't have a mask to bring, Arcosanti is happy to provide visitors with one-time-use masks in order to protect the health of the community at large. Their hope is that visitors will use respect and common sense in order to keep this unique town a safe and enjoyable place to live and visit. Other than that, Arcosanti asks that you bring your sense of wonder and a willingness to "learn by doing," no matter what it is you're there for!
Featured Image Credit: Arcosanti