Brunch has taken the world by storm. Friends and family gather together every weekend to hit up their favorite breakfast spots, sip on mimosas and Bloody Marys, and enjoy each other's company. While there are no shortages of breakfast spots in the valley, more and more restaurants are incorporating chicken and waffles, a dish that can be traced all the way back to the 1800s. From traditional plates to more unique options using hot sauces and infused syrups, the options are endless in Phoenix. To help you fill your cravings, we have compiled a list of 10 restaurants to get the best chicken and waffles near Phoenix.
---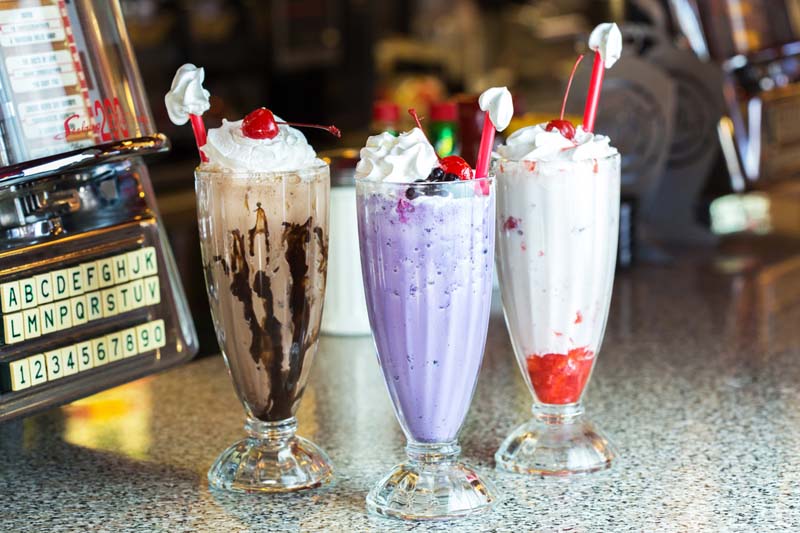 View the Best Milkshakes Near Phoenix
Need a sweet treat? View our list of the best milkshake spots near Phoenix.
View the Best Milkshakes Near Phoenix
---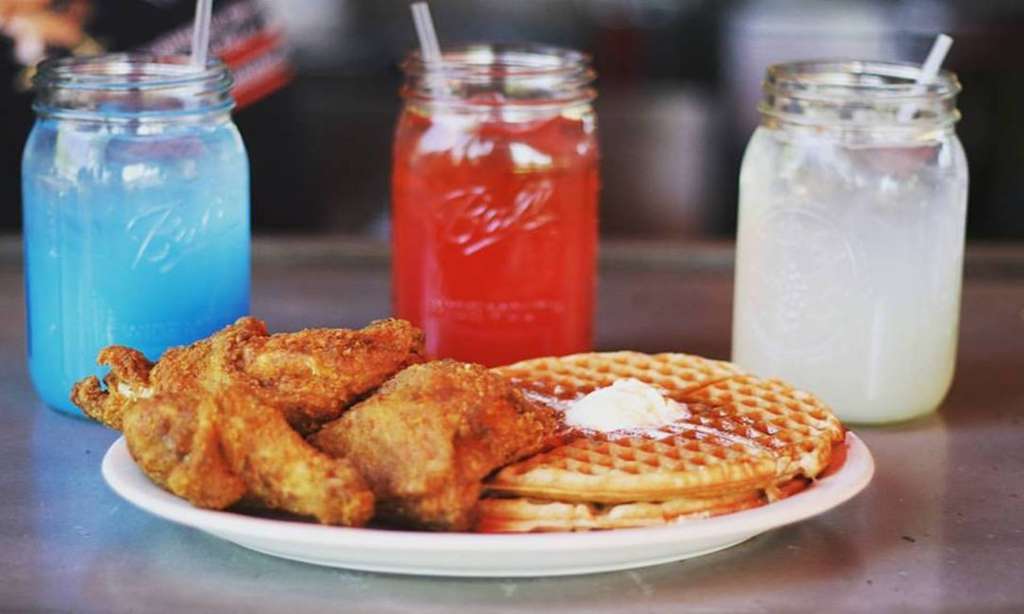 1220 S Central Ave, Phoenix, AZ 85003
Created by Larry "Lo-Lo" White, Lolo's Chicken and Waffles has become one of the most well-known restaurants in the valley. In 2002, the first 1,000 square-foot spot was opened up and quickly gained traction. After being visited by celebrities such as Shaq and Charles Barkley, multiple locations opened up around Arizona followed by the country. At Lolo's, you'll find perfectly cooked cinnamon waffles accompanied by crispy southern cooked chicken and a big glass of kool-aid. The minute you take a bite, you will see that all of Larry's hard work paid off.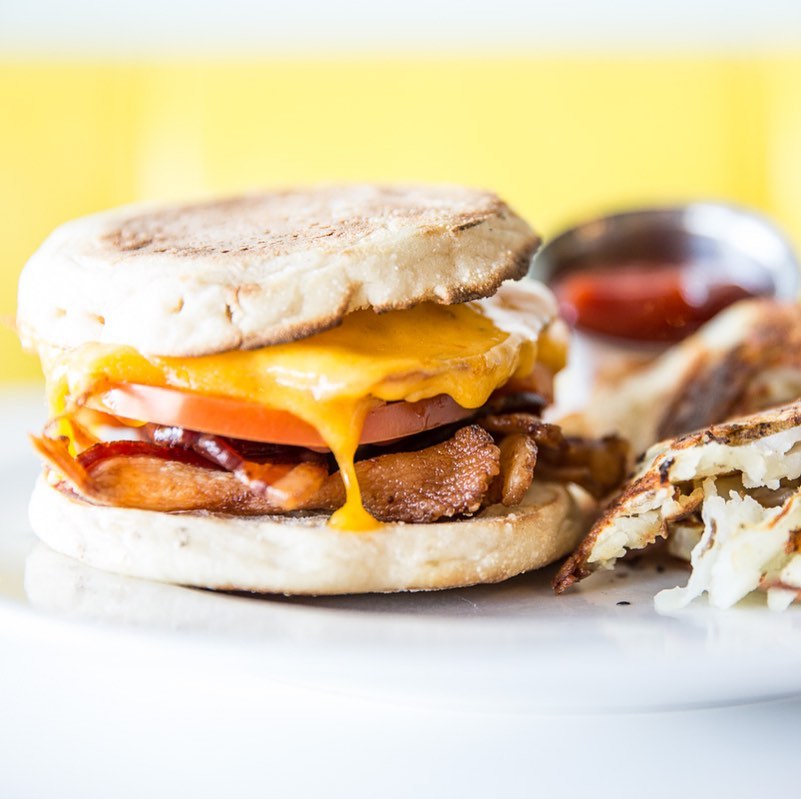 4730 E Indian School Rd #123, Phoenix, AZ 85018
Over Easy has grabbed some serious attention with the help of their chicken and waffles. In fact, TLC featured the restaurant on Best Food Ever. And in 2018, Guy Fieri visited for Diners, Drive-Ins, and Dives. So what's the secret that makes Over Easy's chicken and waffles TV worthy? The sauce. Using a combination of Cholula and real maple syrup, the sauce compliments the crispy fried chicken and waffle flawlessly.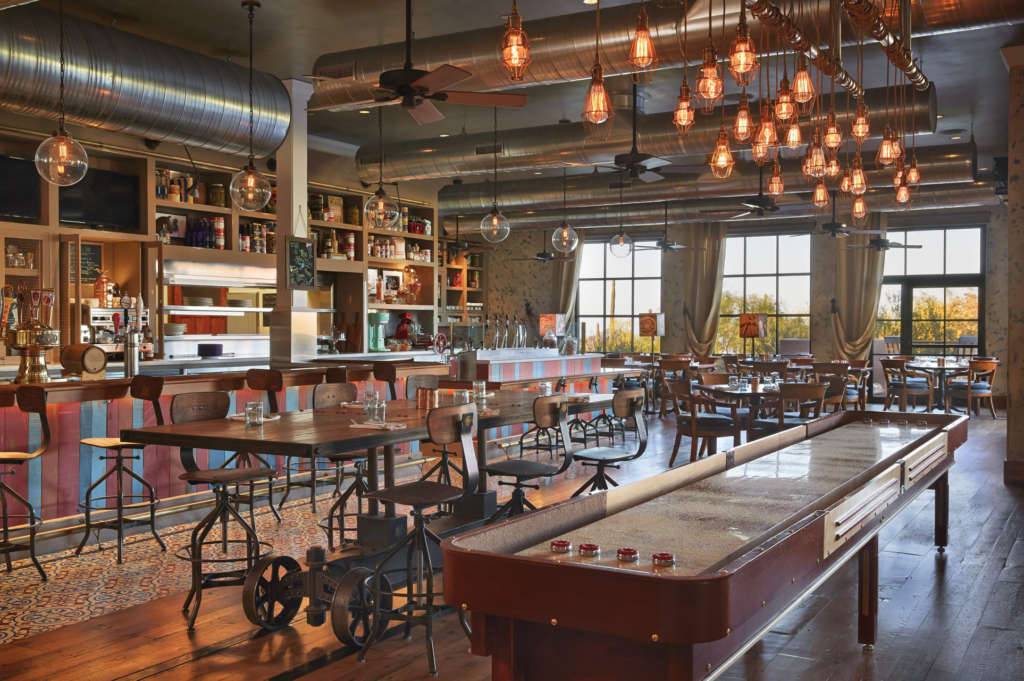 10600 E Crescent Moon Dr, Scottsdale, AZ 85262
Located in the Four Seasons Resort Scottsdale, Proof Canteen's focus is bringing American comfort food to the valley. Using ingredients sourced from all 50 states, their menu features items like lobster rolls and pretzel knots. This establishment also offers the best chicken and waffles in the Phoenix area. However, these aren't your traditional chicken and waffles. The dish comes with bourbon peach syrup, bacon brittle, and serrano and jalapeno verde hot sauce.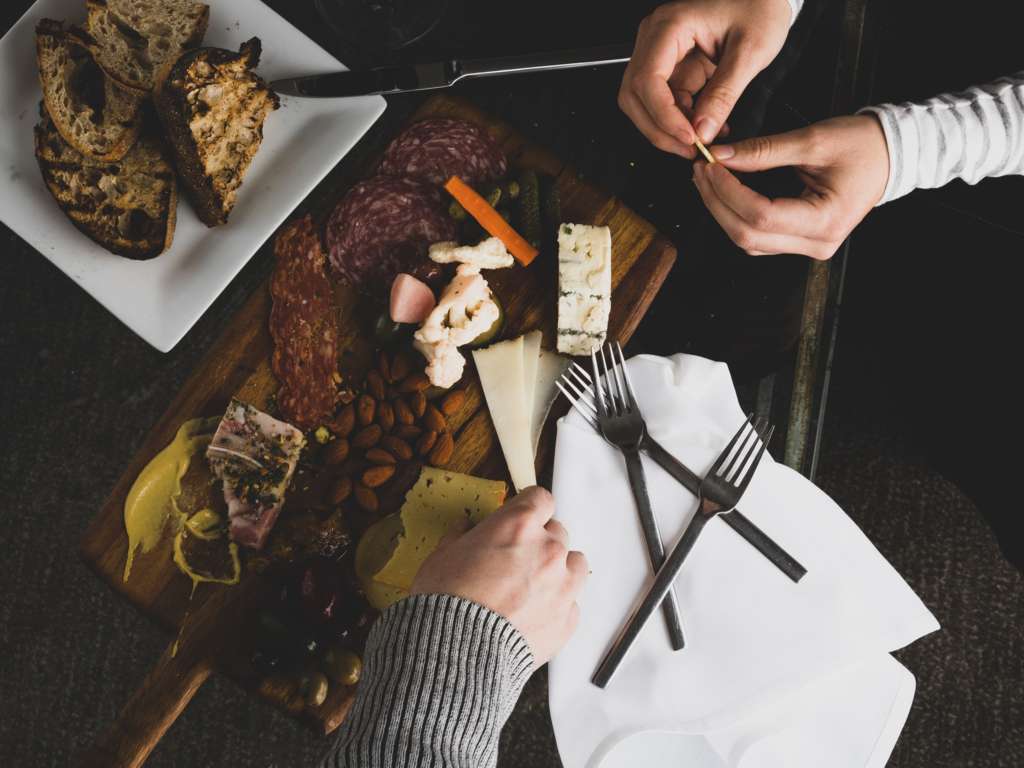 2245 N 12th St, Phoenix, AZ 85006
Tucked right in the heart of the Coronado district in a converted historic home lies the Tuck Shop, a restaurant that serves comfort food with a modern twist. While most restaurants use batter-fried chicken for their chicken and waffles, Tuck Shop takes a different approach. Their citrus-brined chicken is unbelievably moist and is partnered up with white cheddar waffles for a more savory flavor palette.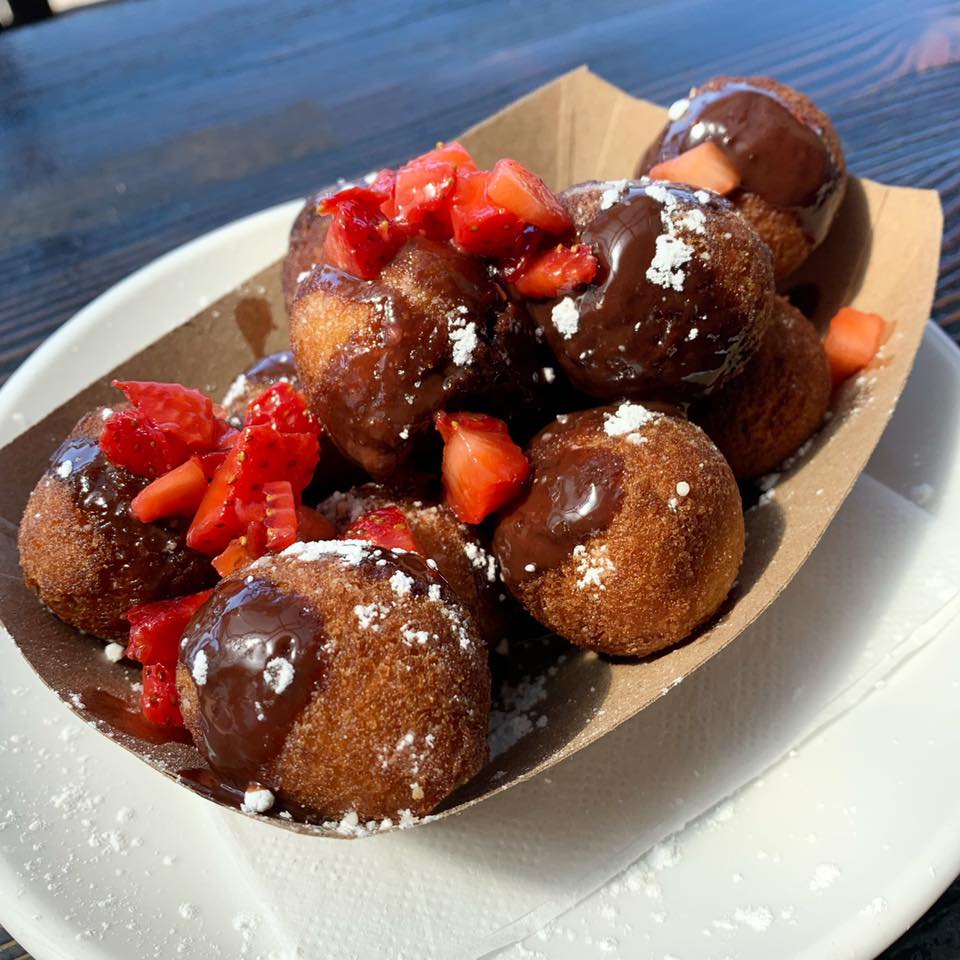 4900 E Indian School Rd, Phoenix, AZ 85018
O.H.S.O is the place to be on a Sunday morning for brunch if you're in the mood for chicken and waffles. With dog-friendly patios and delicious mimosas, it's no wonder it has become so popular with the locals. Their brunch menu is complete with a chicken and waffle dish that is topped with spicy maple syrup, bacon, and maple butter. Visit on a Saturday and Sunday to take advantage of their Beer Brunch, where you automatically get a 10-ounce local beer or mimosa with your breakfast.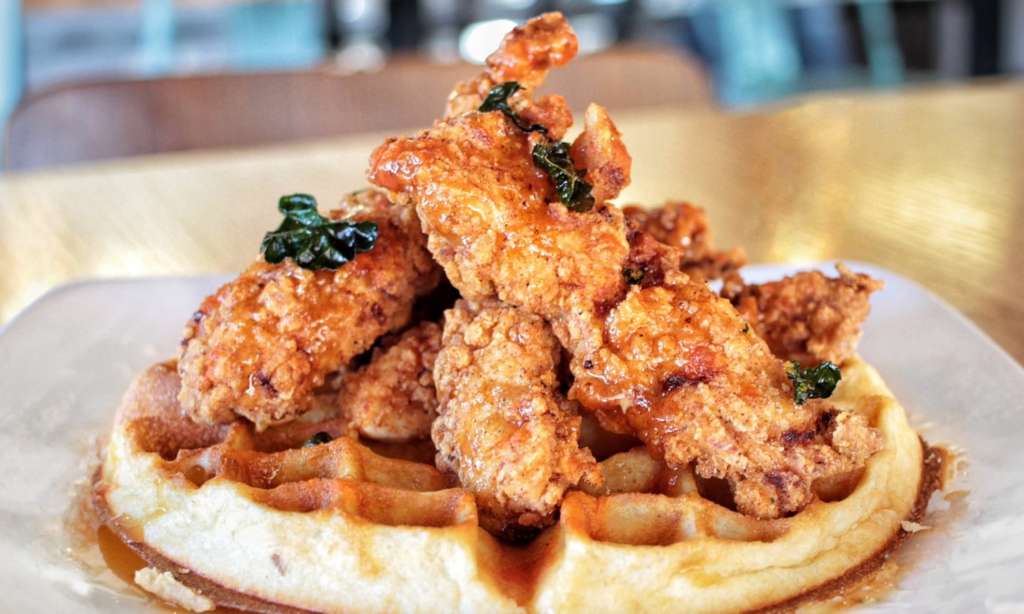 4041 E Thomas Rd, Phoenix, AZ 85018
For all of the gluten-free eaters out there or those who are just looking to clean up their diet a bit but still want to enjoy the sweet and savory dishes of life, visit Jewel's Bakery and Cafe, a well-known gluten-free cafe in Arcadia. Using nothing but fresh local ingredients, Jewel's has some seriously good options for chicken and waffles. From the traditional dish with honey hot sauce to the hot chicken and waffles using housemade white BBQ sauce, you won't be able to get enough.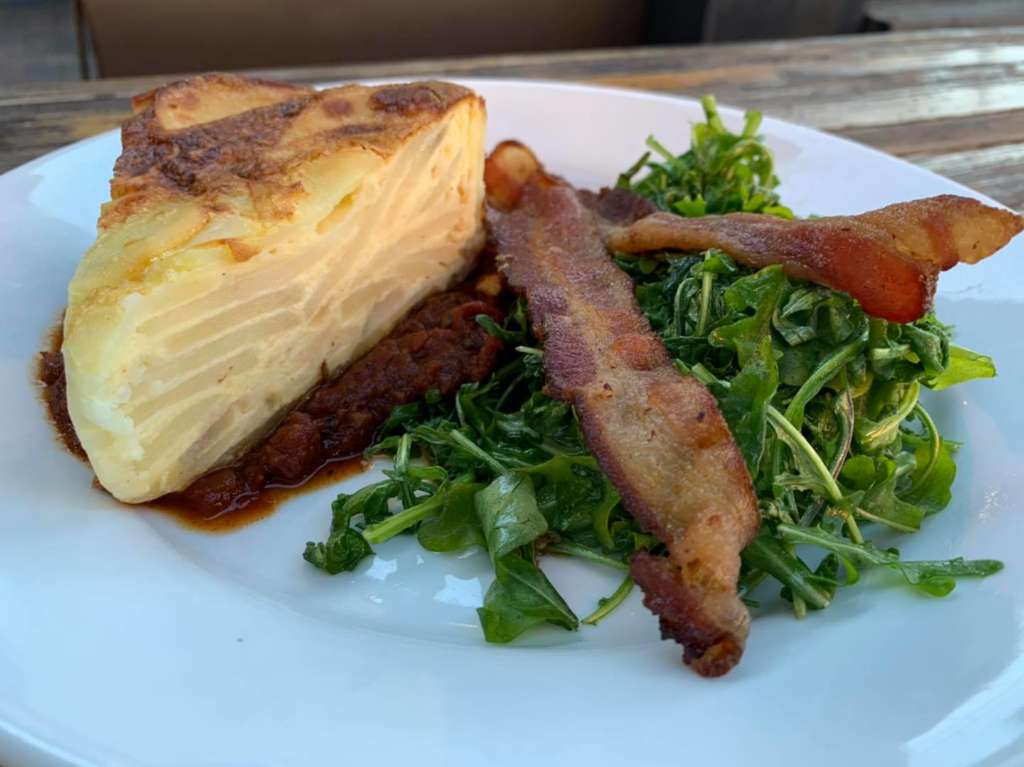 1515 N 7th Ave UNIT 170, Phoenix, AZ 85003
Located in the middle of the Willo district sits Vovomeena, a locally and independently owned breakfast and brunch restaurant. Vovomeena has gotten quite unique with its chicken and waffles dish. So creative in fact that you might even miss it when you first glance at the menu. Known as the "B.m.o.c," this chicken and waffles entré is comprised of a massive smoked pork chop and a waffle with a side of eggs, a Portuguese donut, and apple maple syrup.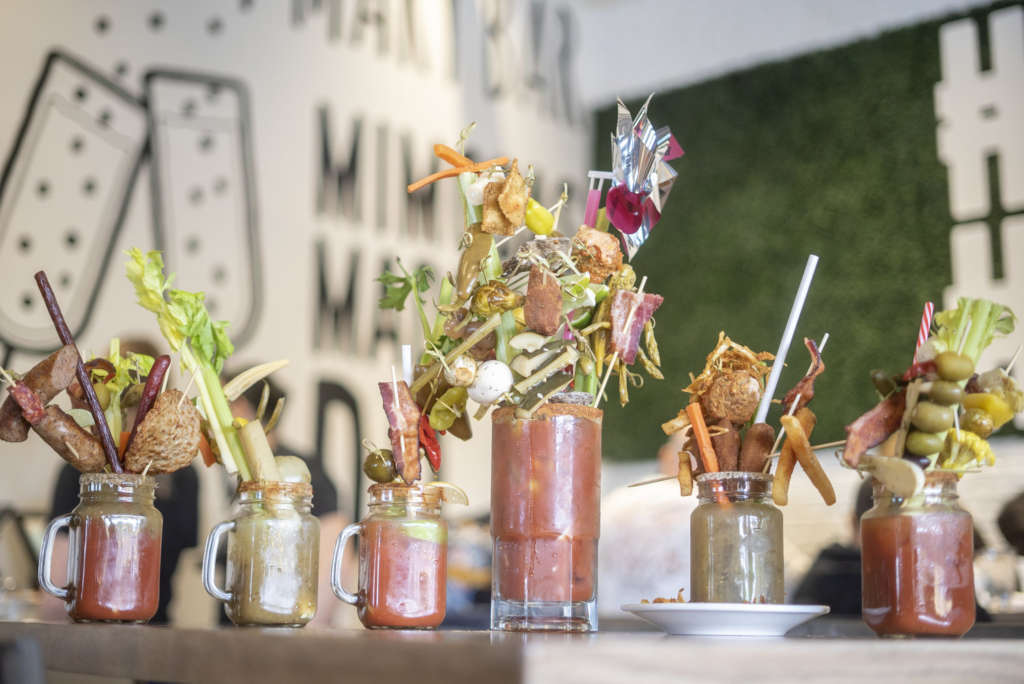 4315 E Indian School Rd, Phoenix, AZ 85018
While Hash Kitchen has earned the reputation for having some of the most over-the-top breakfast cocktails, they also have some crazy delicious breakfast options. Including chicken and waffles. With herb-fried chicken, fried leeks, and warm maple reduction, the dish is the perfect way to cure a hangover after a night of partying. If you feel like keeping the party going, try out the cereal shooter flight with your waffles.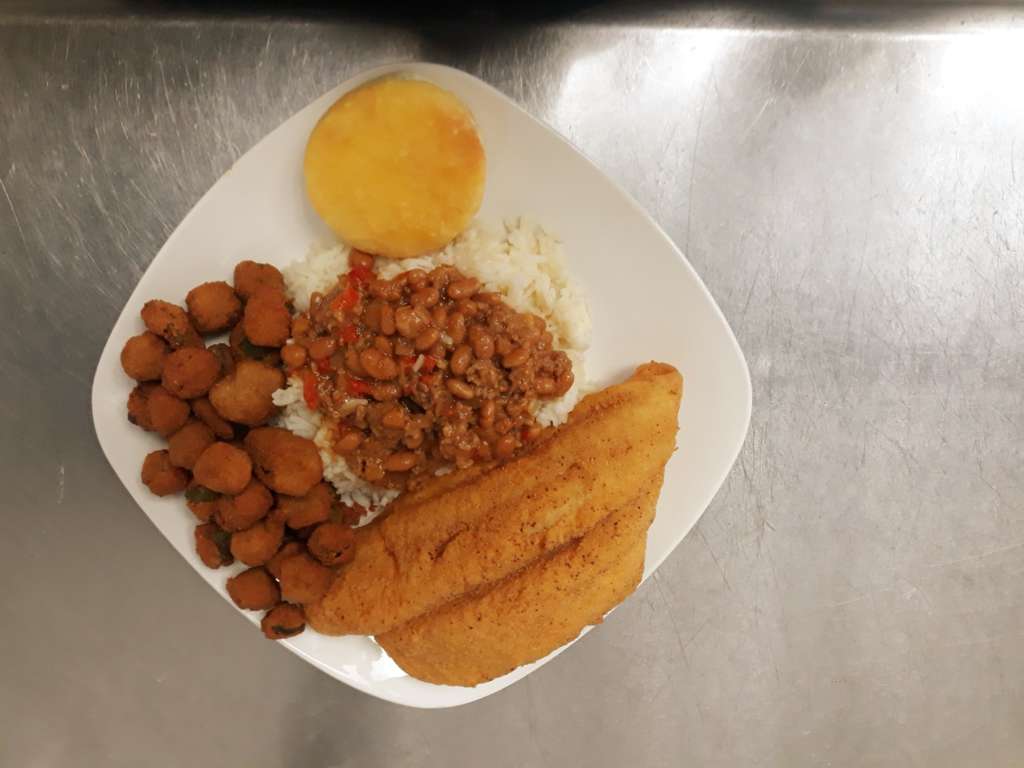 12242 N 111th Ave, Youngtown, AZ 85363
Although Rag's is on the west side of the valley, a drive over to Rag's is without a doubt, worth it. The small family-owned restaurant takes pride in creating sky-high dishes of chicken and waffles. And by sky-high, we mean at least six inches off the table. The no-frill dishes are made to order and come out piping hot and oh-so-delicious.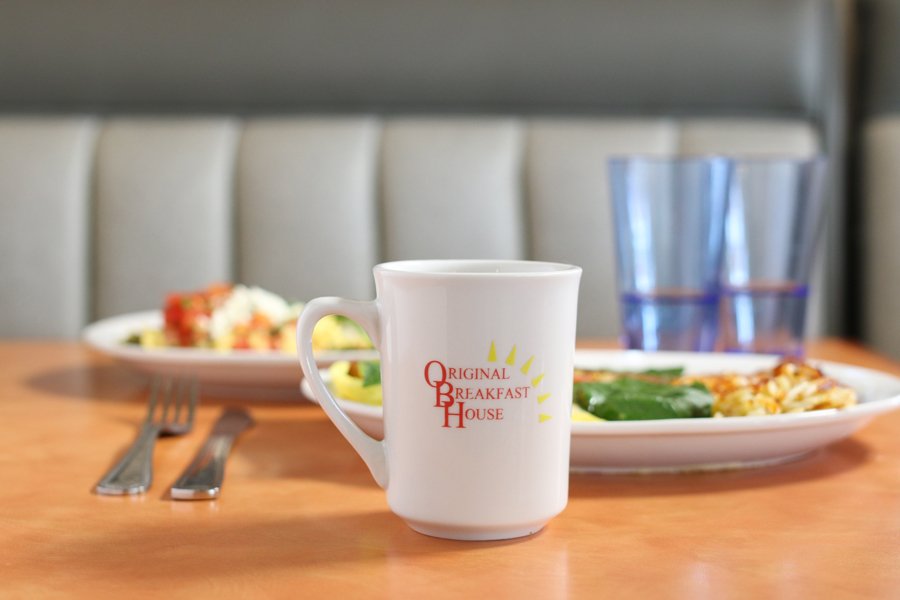 13623 N 32nd St, Phoenix, AZ 85032
The minute you step inside of Original Breakfast House, you'll feel like you've been transported to California. With surfboards hanging on the walls, reclaimed wood decor, and staff members in colorful tie-dye, it feels as if you're in an old surfer's diner. This establishment offers the best pancakes, omelets, or chicken and waffles. It's the ideal spot for a weekend family brunch.