You're not alone if you've been binge-watching your old favorite movies this year. The hiatus of new releases is over, and 2020 films are dropping. But you can't minimize the therapeutic value of nostalgia. There are some movies we crave re-watching, for comfort or nostalgia. We know what will happen, but that doesn't mean it dampens the cathartic release of the Big Moments. Our perennial favorite series, Harry Potter, provides 20 hours of escapism spread over eight movies, with plenty of heart-wrenching moments. These are the best Harry Potter scenes to remember.
The scene that launched one thousand memes started Harry Potter on an epic adventure and hooked the viewer in with him. More than that, telling Harry he's a wizard normalized all the things the Dursleys made him believe were wrong with him as a child. Hagrid's dedication to finding him and telling him he was normal and accepted somewhere was a great relief.
Harry Potter's loneliness weaves its way through the early movies. Until Sirius Black arrived, Harry had to make-do with surrogate parents like the Weasleys, Dumbledore, and McGonagall. Sirius was not only a godfather but also a connection to his parents. This is why the death of Sirius Black was an emotional scene for most viewers. Harry lost his family for a second time.
The Harry Potter series wove together very typical adolescent angst with significant end-of-the-world concerns. Who didn't spend their eighth-grade winter dance watching their crush dancing with someone else? Or crying in the bathroom? You feel for everyone in this scene: Hermione, Ron, and especially the Patel sisters. They got stuck with the worst dates at the ball.
Loss and sacrifice are prominent themes throughout the movies. It's tough to watch this scene with Dumbledore and Harry searching the cave for Salazar Slytherin's locket. The charms in the cave forced Harry to torture his friend and mentor by feeding him spoonfuls of potion while he cries and begs him to stop.
It's only at the end of the series that we get to see a scene that displays the humanization of the Dursleys. While Vernon is still abrasive and short-tempered, both Petunia and Dudley open up to Harry. Petunia gives us a glimpse into the depth of her loss from Lily's death while standing in her empty living room. Dudley, realizing Harry won't be joining them, shakes his hand and tells him he doesn't think he's a waste of space. You realize how difficult it must have been for Petunia and Dudley as muggles, watching their sibling and pseudo-sibling whisked off into Hogwarts' magical land.
Hedwig was Harry's very first birthday present, and they went through some real stuff together, summers imprisoned in the Dursleys and defending Hogwarts. In the book, she died in her cage on Hagrid's flying motorcycle. The movies had her protect Harry until her last moments, swooping in front of an Avada Kedavra spell meant for him.
Dumbledore explains in more detail in the creepy train station later, but you realize in this scene how Harry's never had a childhood. He went from the Dursleys to trying to stop the return of Voldemort to fighting to save Hogwarts. He's a teenager who lost friends, family, and his ability to be a kid. It's a chilling and haunting scene that you can't shake when Harry turns out to be okay.
---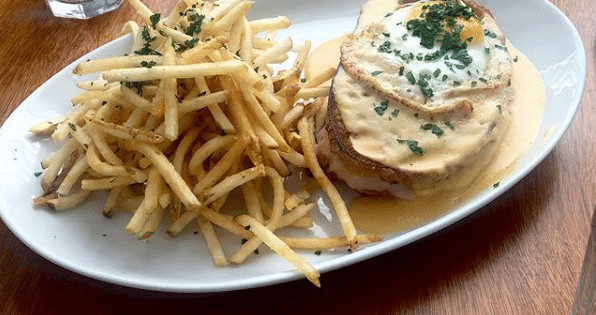 View the Best French Fries in America, Ranked
Got the tummy grumbles? View our list of the best french fries in America, ranked.
View the Best French Fries in America, Ranked
---
Neville's glow-up by the eighth installment aside, this scene hits on the major themes of the series. Harry's spent so much of his time isolated at Hogwarts but Neville's speech reveals how they're all (finally) with Harry, even after he's died. It also shows how he's already known significant loss, which is why he can accept Harry's death and do what needs to be done: kill that damn snake.
Try not to cheer as sweet Mrs. Weasley drops a curse word and shows Bellatrix how the proper witches do it. You can see how fed up she is with Death Eaters messing with her family. Even though Molly focuses on her family, you can see by the way she flings curses, she's a powerful witch.
It was a fourteen-year journey, from The Sorceror's Stone to the release of part two of The Death Hallows. The ending scene is both about the end of Harry Potter's journey and the end of childhood. All was well, but also all was boring and predictable — these are adults with jobs and responsibilities. No more quidditch, house cup competitions, and Hogwarts holidays. For the viewer, no more imagination, magic, and wonder. Try not to feel sorry for yourself as you watch the final scene.
Featured Image Credit: Jules Marvin Eguilos