The french fry is a versatile staple. You can have a side of plain fries dipped in ketchup, split a loaded fry appetizer, make a meal out of classic poutine… the options are truly endless. Not to mention the variety of toppings and sauces that pair perfectly with these beloved potatoes. From fancy truffle-oil fries to drive-thru standards, there's no end to delicious french fries in America. Find your ultimate fry in this complete guide to the best french fries in America, ranked.
---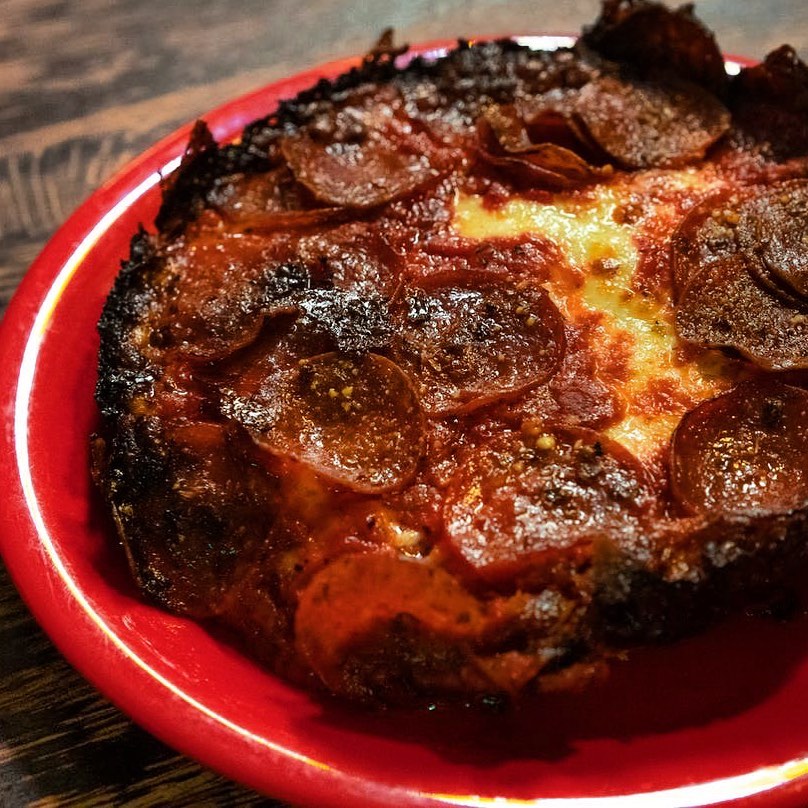 View the Cheesiest Eats Around the World
What's better than cheese with your fries? View our list of the cheesiest eats around the world.
View the Cheesiest Eats Around the World
---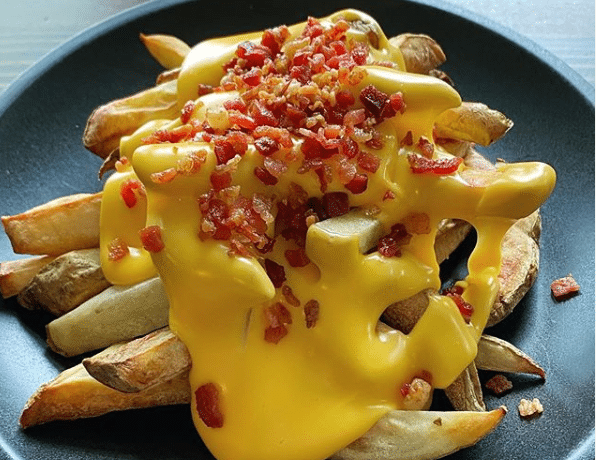 14. The Potato Patch
4800 Kennywood Blvd, West Mifflin, PA 15122
Located inside the Kennywood amusement park in Pittsburgh, PA, the famous Potato Patch serves up all things potato. Try the iconic bacon and cheddar fries topped with vinegar, gravy, or seasoning salts.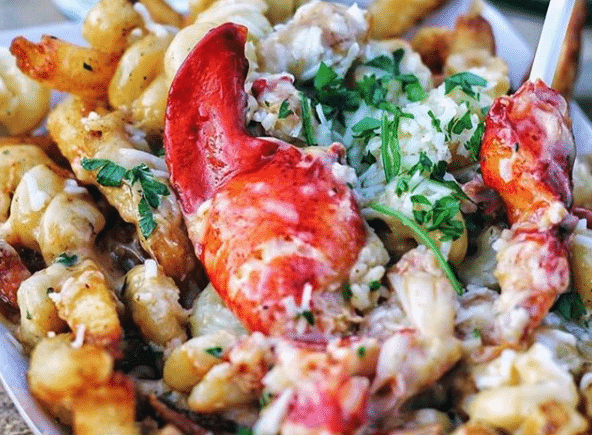 13. What the Fries Food Truck
Various Locations in Charlotte, NC
This Charlotte, NC, food truck has the best fresh-made seasoned fries loaded with unique toppings. Menu options include shrimp hibachi fries, lobster mac and cheese fries, and cheesy fries topped with boursin cheese sauce, gouda cheese, asiago cheese, and parmesan cheese.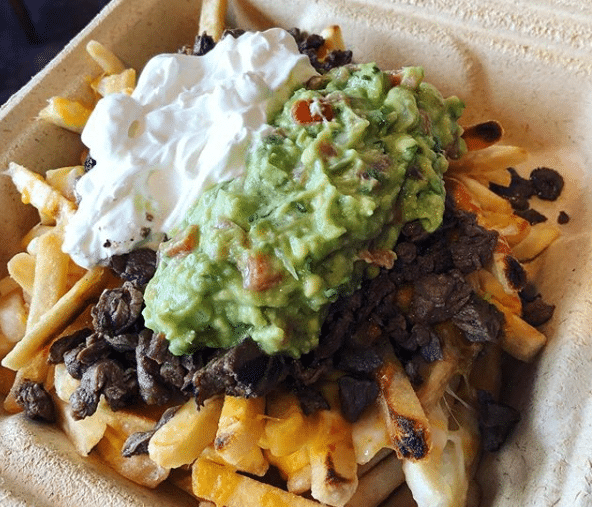 12. Taco Spot
2006 Colorado Blvd, Los Angeles, CA 90041
This Eagle Rock favorite mixes it up with smothered mole fries, guacamole fries, and carne asada fries that are an entree all on their own.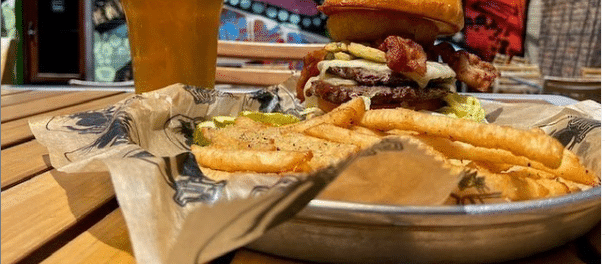 11. HopCat
25 Ionia Ave, Grand Rapids, MI 49503
A chain with locations in eight states, HopCat is known for its Cosmik Fries. Don't miss the beer-battered fries, signature cracked black pepper seasoning, and warm cheese dipping sauce!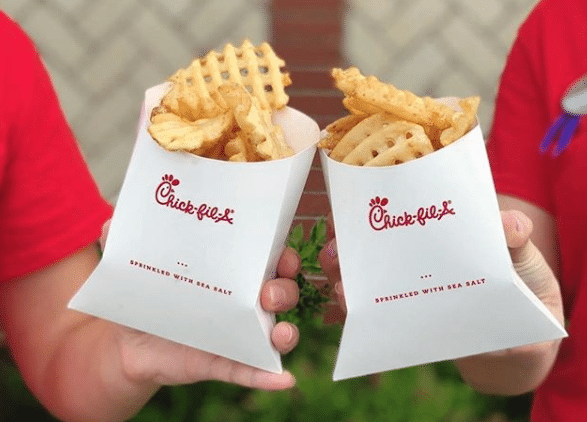 10. Chick-fil-A
Various Locations Across America
This fast-food giant serves up some of the best drive-thru fries. Their classic waffle fries are fried in peanut oil in a two-step process. Pair with Chick-fil-A sauce for the ultimate experience.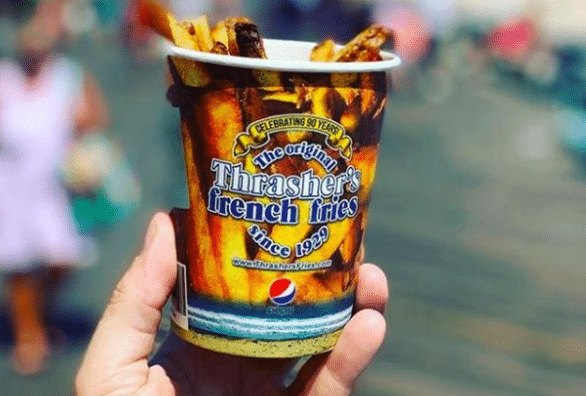 9. Thrasher's French Fries
401 S Atlantic Ave #1, Ocean City, MD 21842
The boardwalk home that spawned a french-fry chain, Thrasher's, often has a line out the door. They have a strict no-ketchup rule — their trademark seasoned fries are doused with vinegar.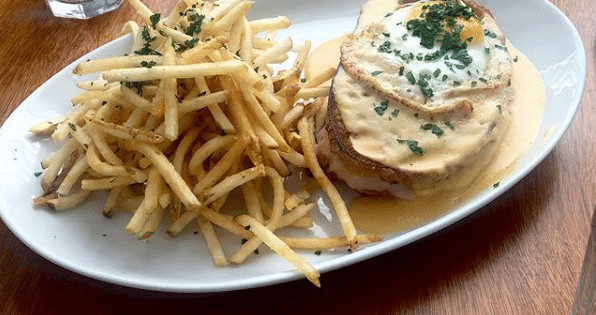 8. Cru Cafe
18 Pinckney St, Charleston, SC 29401
If you're searching for the best truffle parmesan fries in America, we recommend visiting Cru Cafe. This restaurant serves classic southern comfort food with an upscale twist and their fries are no exception.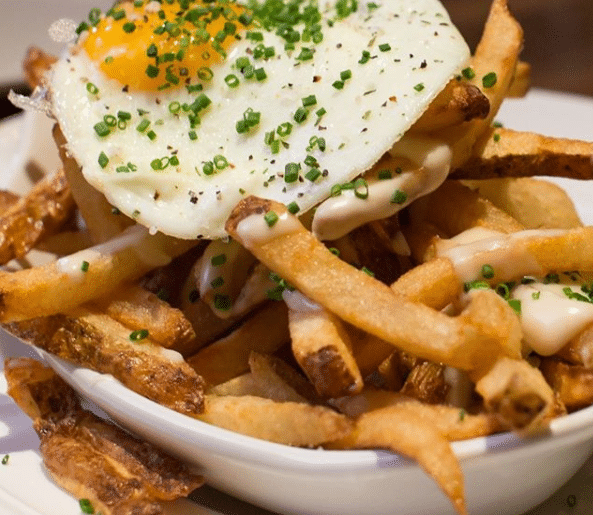 7. Au Cheval
800 W Randolph St, Chicago, IL 60607
A trendy Chicago diner with an upscale twist, Au Cheval knows how to make great fries. Their classic french fries come with a house-made garlic aioli.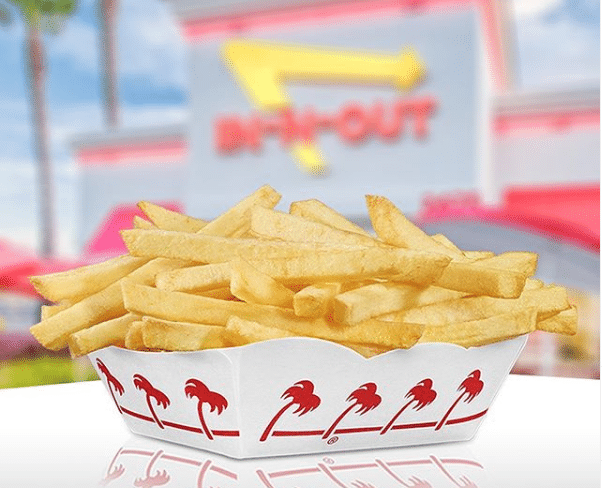 6. In-N-Out Burger
Various Locations Across America
One of the most classic American burger chains has to have the fries to match! Be sure to order your In-N-Out fries animal style.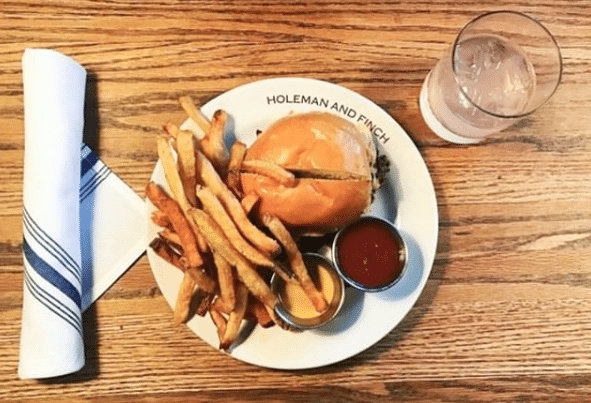 5. Holeman and Finch
2277 Peachtree Rd Suite B, Atlanta, GA 30309
Known for having some of the best burgers in Atlanta, which is no easy feat, Holeman and Finch also has some of the best french fries in the country. Their hand-cut fries take your meal from A to A+.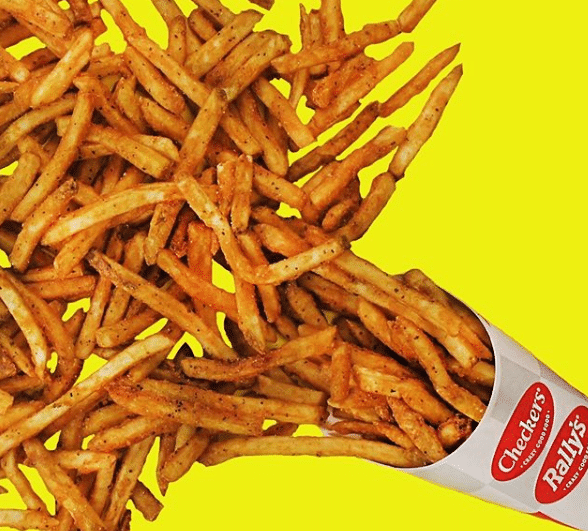 4. Checkers and Rally's
Various Locations Across America
Another fast-food icon with reliably amazing fries is Checkers. Their seasoned thick-cut fries are always hot, fresh, and tasty!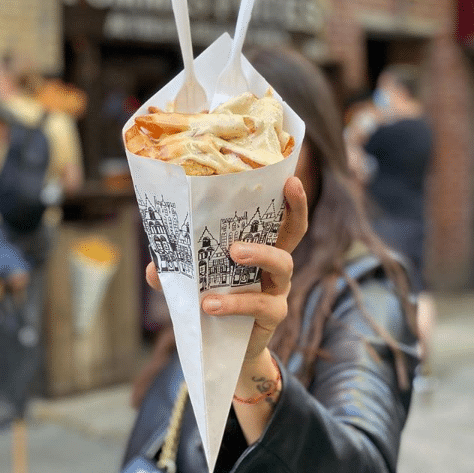 3. Pommes Frites
128 MacDougal St, New York, NY 10012
This old-world eaterie focuses on serving the best classic Belgian-fries near you that are double cooked to perfection. Bonus points for gourmet sauces and serving their fries in old-school paper cones.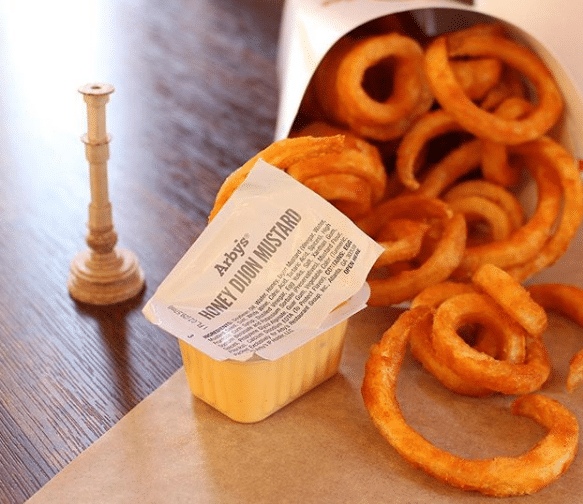 2. Arby's
Various Locations Across America
The best of the fast-food french fries is Arby's. The sandwich chain serves up immaculately seasoned curly fries paired with famous sauces in a winning combination.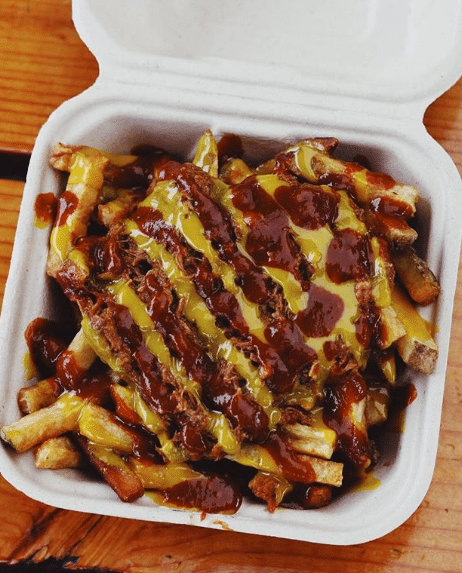 1. Potato Champion
1207 SE Hawthorne Blvd, Portland, OR 97214
With a name like Potato Champion, it's not hard to believe this Portland, OR food truck takes home the best-fries-prize. Their twice-fried Belgian style fries are topped with the house-made sauce of your choice (with many to choose from). Must-try: PB&J fries — fries topped with house-made satay sauce & smoky chipotle raspberry jam.
Featured Image Credit: Pommes Frites