Are you a baseball fan? A music lover? Both? Welcome to the Innings Fest in Tempe, Arizona.
The Innings Fest brings together an eclectic culmination of music along with some of your favorite MLB athletes and an array of food and beverage choices all in the same venue. The two-day event is scheduled for February 29 – March 1, so if you're considering going, get your tickets now as prices will increase on the Friday leading up to the festivities.
Tickets
There are a variety of ticket options you can choose from to see some of the best live music and participate in exclusive Baseball activities. Cabanas can also be rented for those who want to spend their time relaxing at the event in style. Check the website for what you get included in each of these ticket packages:
Single Day General Admission: $99
2-Day General Admission: $159
Single Day General Admission: $168
2-Day General Admission+: $266
Single Day VIP: $295
2-Day VIP: $585
Single Day Platinum: $675
2-Day Platinum: $1,200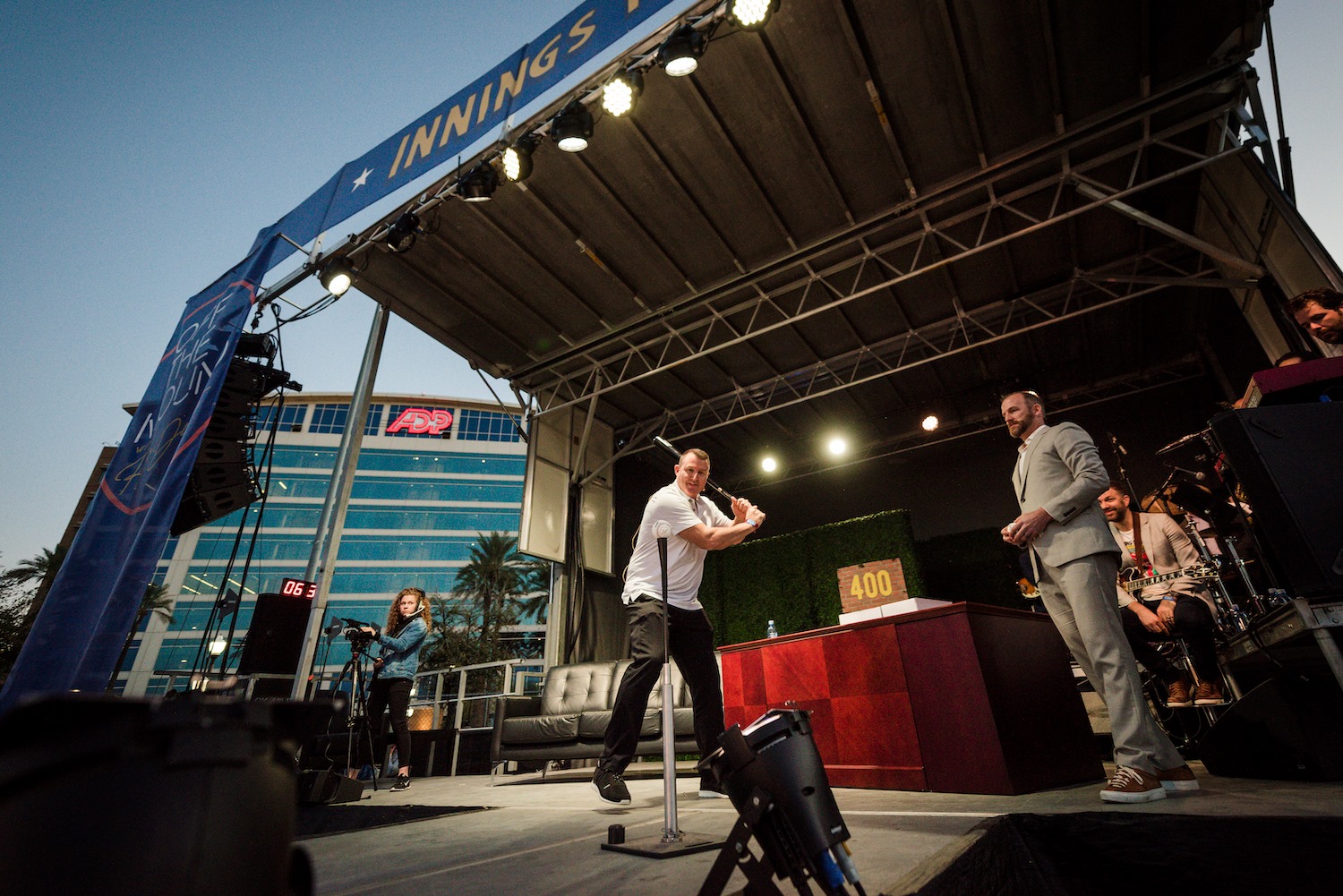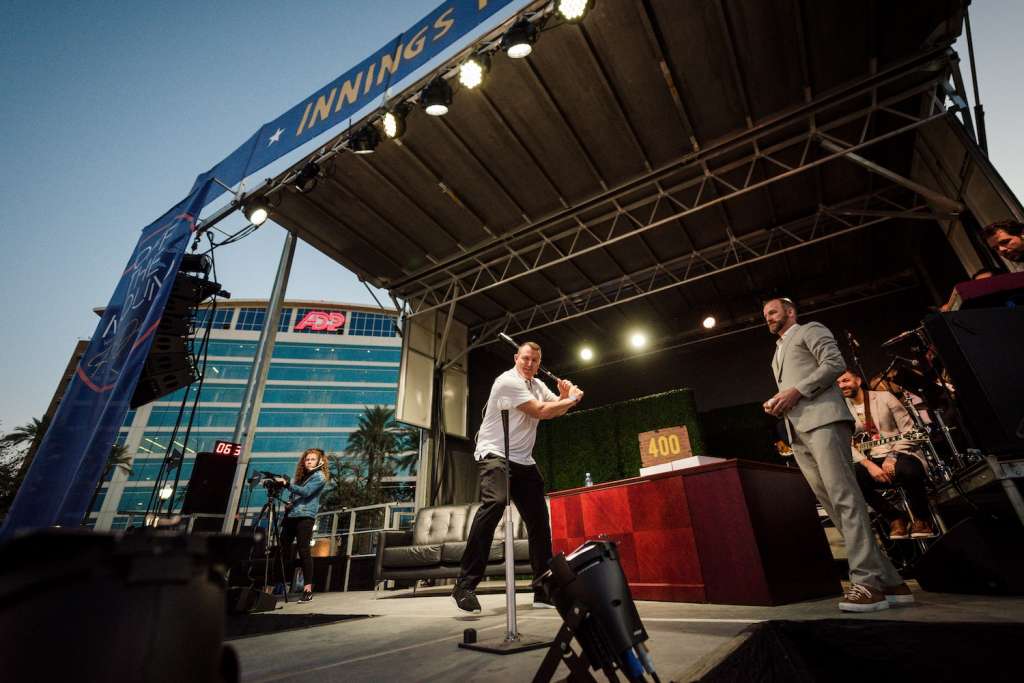 The Athletes
Innings Fest wouldn't be anything if it wasn't for the athletes in attendance and participation. Here are a handful of the MLB legends and superstars you can expect to see and have the opportunity to meet at the event: Ryan Dempster, Jake Peavy, Jim Thome, Ian Happ, Louis Gonzolas, and many more.
The Baseball
At a music festival that caters to baseball fans, there are plenty of activities for you to enjoy while you're waiting in between sets.
Batting Cages
See how you fair against living MLB legends in the batting cages where you can see professionals doing what they do best, or join in on the action.
Speed Pitch
Ever thought about becoming a professional pitcher? See if you have what it takes when you take the mound and participate in the Speed Pitch Competition.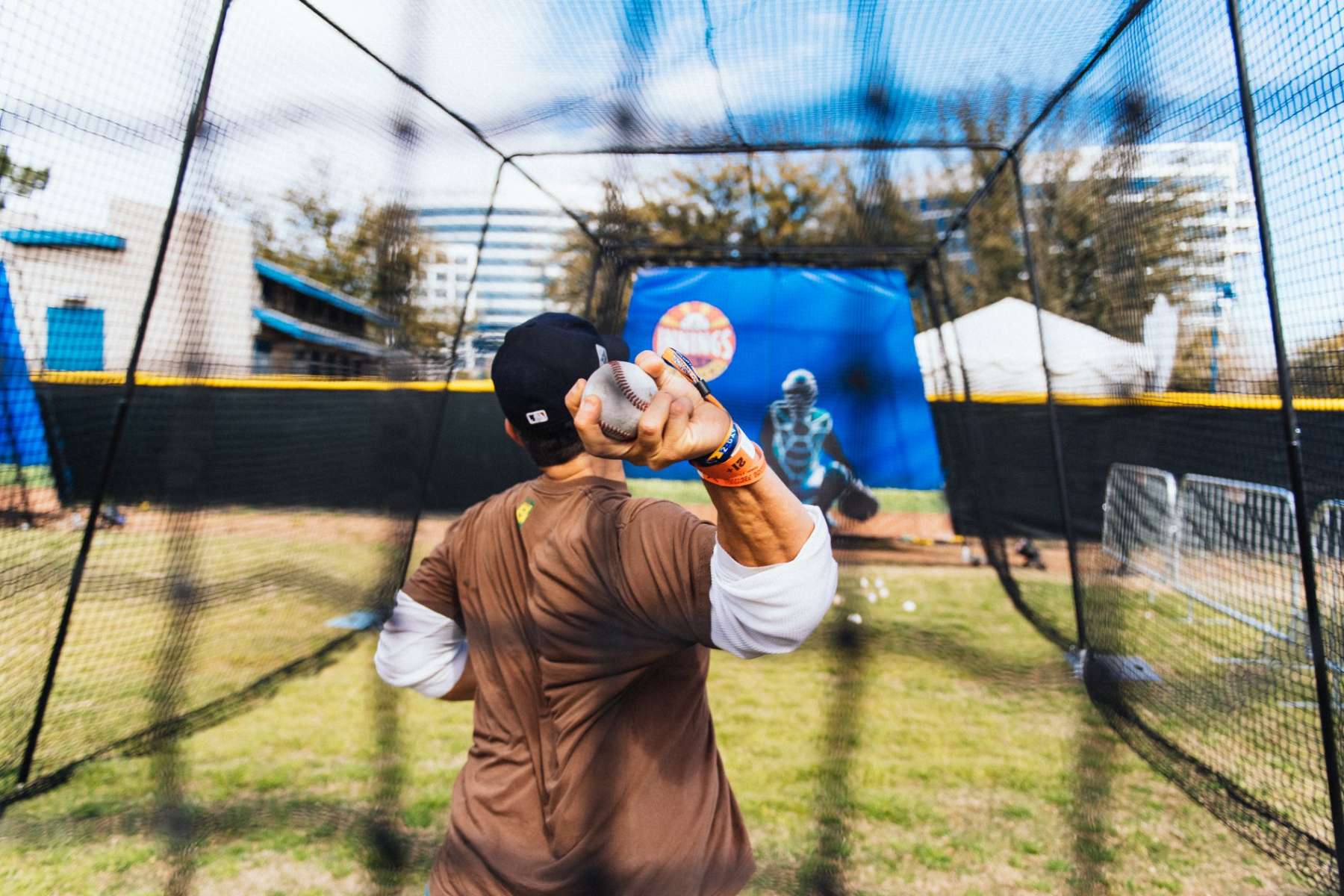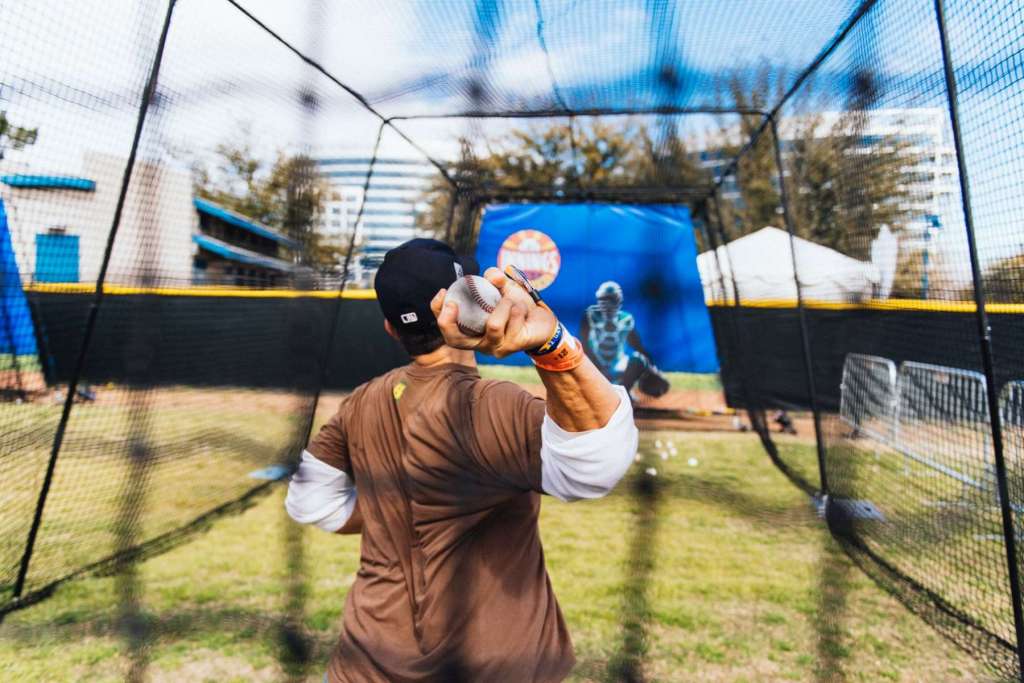 Home Run Derby VR
Now's your chance to get further in the game than ever before! This virtual reality experience puts you in the cleats of a professional ballplayer doing your best to knock one out of the park.
Game Saving Catch
You know those breathtaking moments when the ball hangs in the air? The whole game is on the line and it just takes one catch to make or break your team's chances of winning the game. Now you can see what that's like in the Game Saving Catch event at Innings Fest. Whether you've always wanted to make the catch your team missed once upon a time, or have wondered how hard those catches can be to make, you can now live the experience this weekend.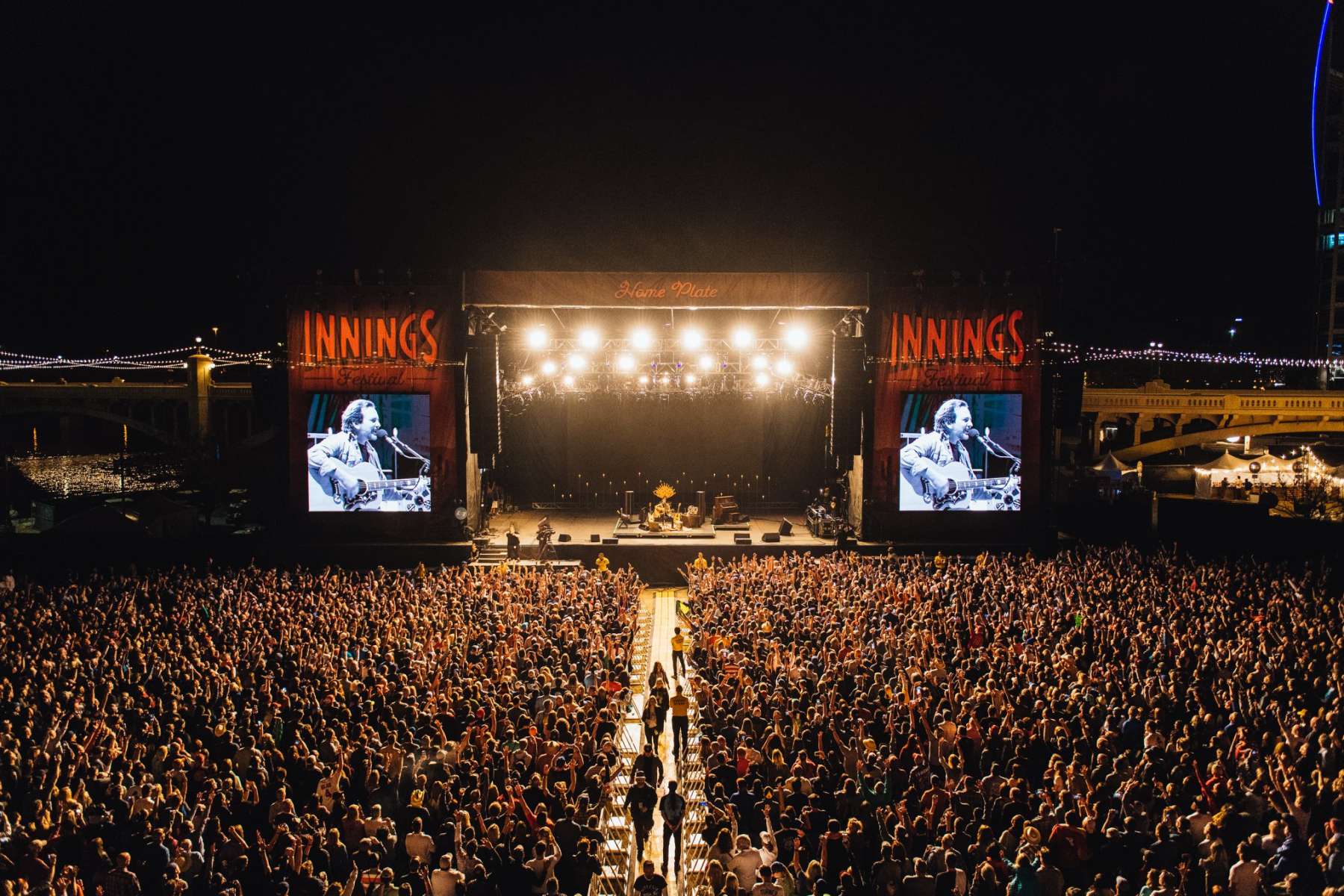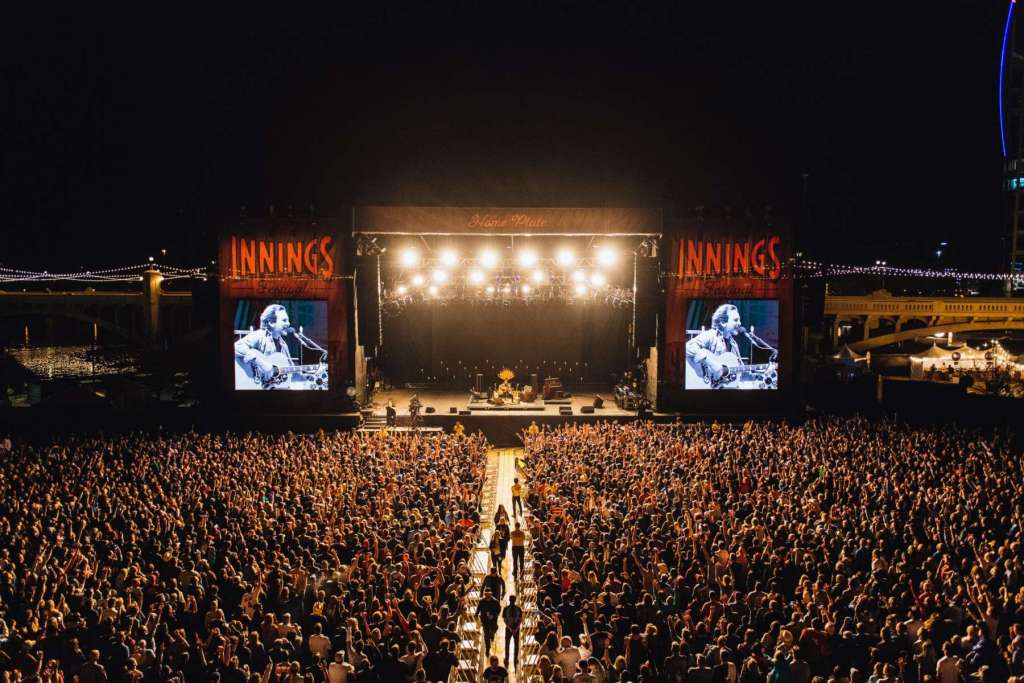 The Music
You're not only going to meeting some MLB Legends off the mound at the Innings Festival, you'll also be treated to some great music throughout the weekend.
Saturday Music Lineup
Everything comes to a head on Saturday with the main acts of Dave Matthews Band and Portugal The Man. Leading up to the headliners include performances by Jason Isbell And The 400 Unit, Dr. Dog, Whiskey Myers, ZZ Ward, Strand Of Oaks and more. Get the full Saturday line up and schedule before visiting the park.
Dave Matthews Band
Formed in 1991, it's hard to find someone who isn't familiar with Dave Matthews and his band. Potentially their biggest hit coming out in 1996, Crash Into Me is a beloved gem of musical expression that has collected 19+ Million views on YouTube, which isn't anything to sneeze at for a song that predates the platform by nearly 10 years. Dave Matthews Band is a rock band, but very unlike many of their peers in that their sets frequently include a saxophone, keyboard, violin mandolin, trumpet, and variations of percussion instruments. To some, this may sound like a Ska Band's lineup or maybe even a jazz band. Make no mistake though, while Dave Matthews Band can certainly have an occasional jazz sound to some of their songs, they are much more of a classic 90's Rock band that is still a sight to see. After appearing at the Innings Festival, Dave and the band are packing up and performing in Australia. With their latest album having been released in 2018, fans will surely be treated with their long-time favorites and new titles that will be new favorites.
Portugal The Man
Coming out 10 years after Dave Matthews Band, Portugal The Man stands as one of Indie Rock's biggest names to date in the opinion of many. Their first studio album Waiter: "You Vultures!" was the perfect way for the band to introduce themselves to the world. Since then, the band has released 7 additional studio albums and created a sound entirely their own. With their broad sound and an endless range of vibes, everyone in attendance at Innings Fest will be sure to have a phenomenal time.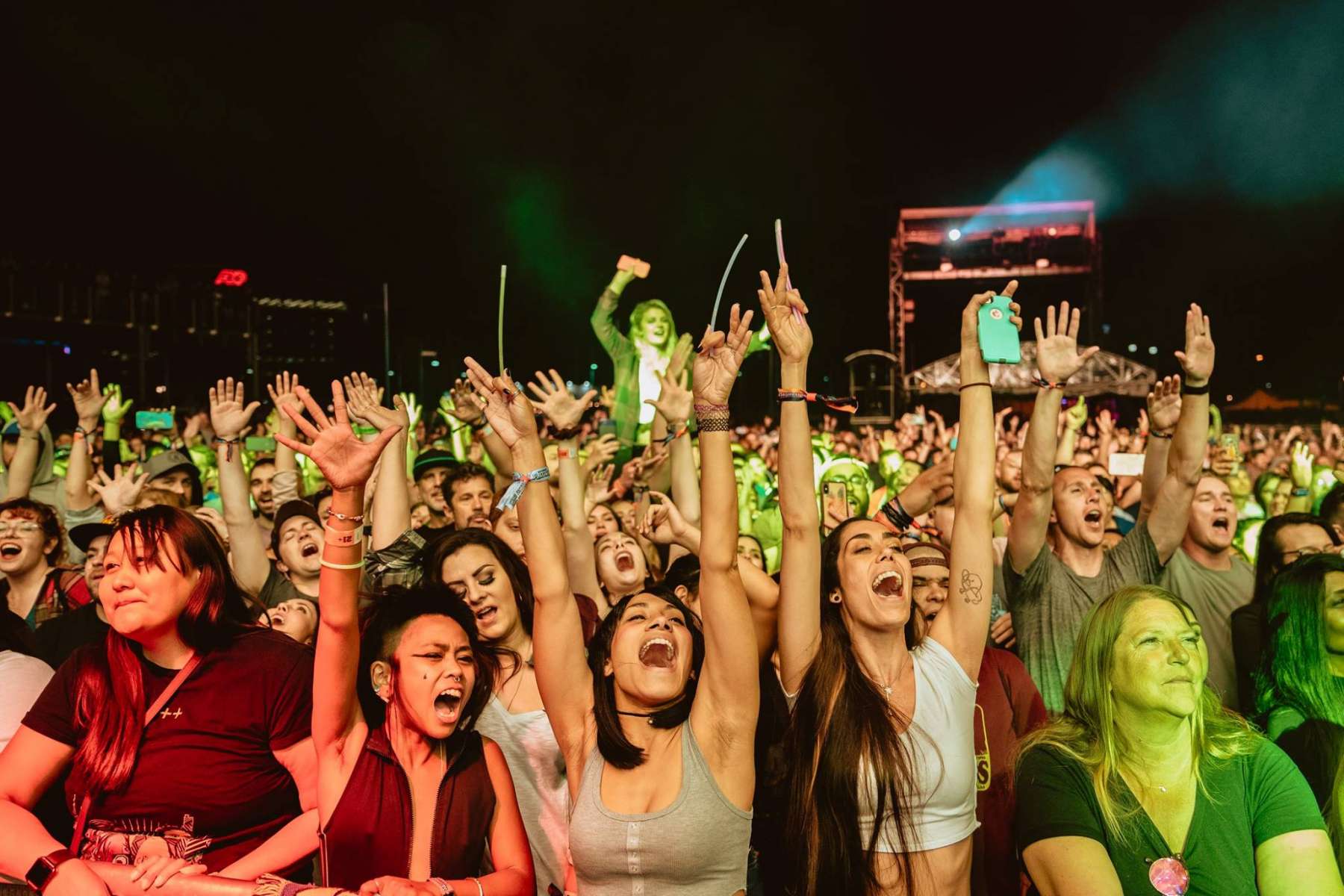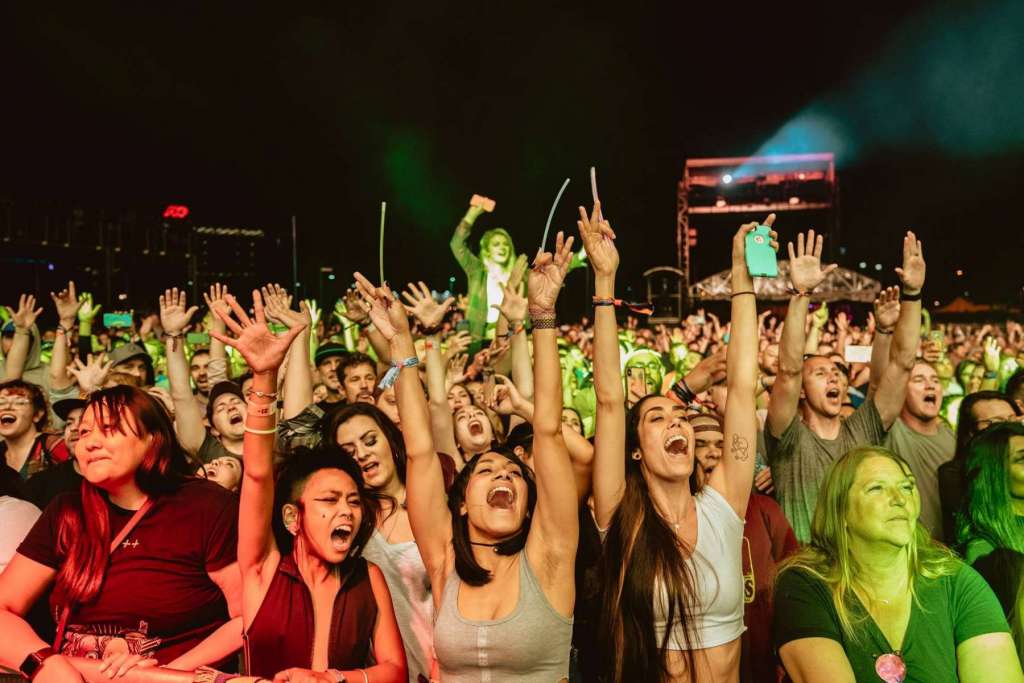 Sunday's Music Lineup
Weezer and Death Cab For Cutie headline the Innings Festival on Sunday in the absolute best way to end the weekend. Additional performance by Rainbow Kitten Surprise, O.A.R., The Struts, Big Head Todd and The Monsters, Pedro The Lion and more. Looking for the full lineup and schedule before you go, we have you covered. 
Weezer
Whether you grew up with their music, fell in love with them in high school or college, or just couldn't get enough of their songs from Guitar Hero, Weezer is a band that everyone can jam to. Formed in 1992, Weezer has been casually dropping hit after hit on the world and flying relatively under the radar. While huge in their own right, Weezer is much more of a cult classic band that everyone knows, and those of us who love them, cannot get enough! This alternative rock band transcends dozens of genres, much like the other bands previously mentioned. Offering everything from rock ballads to much more uplifting and energetic hits, Weezer has something the whole family can enjoy.
Death Cab For Cutie
With their origins dating back from 1997, Death Cab For Cutie has swept the airwaves almost every time they release a new album. Their last record release was in 2018, though their most popular and common hits are back from 2003-2008. Having released three albums since then, their style and sound have remained as emotionally invoking as ever before and still consist of the rock sound Ben Gibbard has always brought with his one-of-a-kind vocals. Labeled everything from indie rock to their early works being classified as emo, they've seemed to have found their sound and are now primarily rooted in the alternative rock genre where they have found a nice home.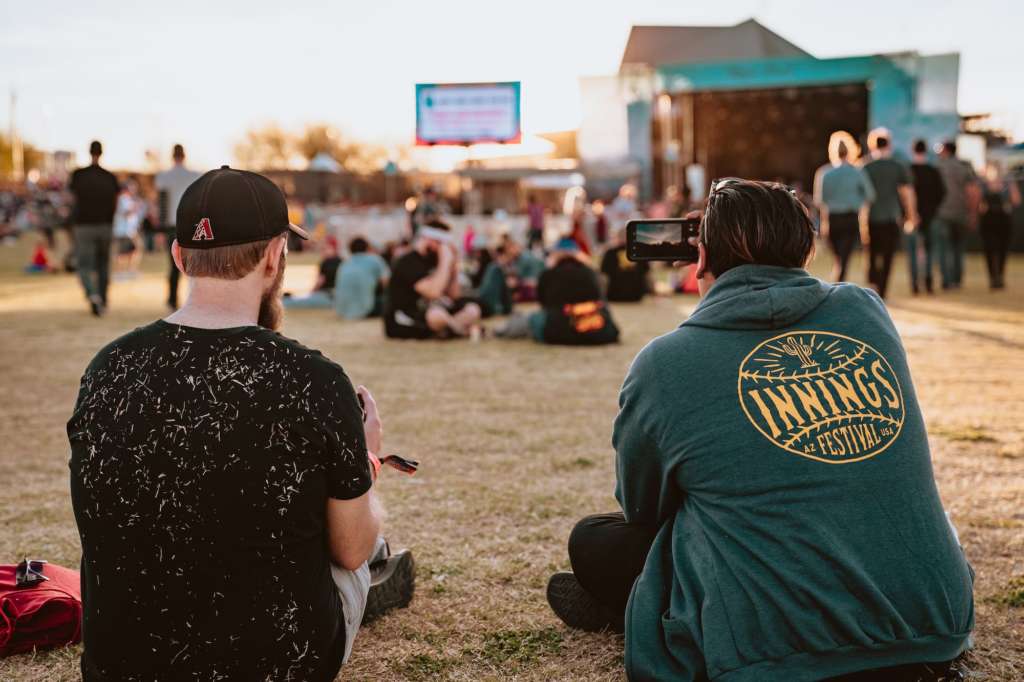 The Park
Several beverage lounges will be on scene during the Innings Fest weekend including Tito's Homemade Vodka Lounge, Jack Daniels Tennessee Whiskey Lounge, Hazy Little Lounge, and The Zenni Eyewear Lounge. Additionally, you can go RVing and play sac-in-the-hole, bag tossing games, or spend some time at the Milagro Cantina or Corona Beach House.
The Food
What would any festival be without craving satisfying grub and treats? Innings Fest has covered all the stops! Vegan, Vegetarian, Gluten-Free, and options that don't fall into any other category but delicious are all available. Here is a full list of food vendors available at the festival.
Looking for more big events to attend this year? We know all the fests you can't miss.