Have you seen the memes on Facebook stating the harsh fact that it is 2020 and we still don't have flying cars or personal rocket backpacks? Well, here is some good news: at least some of our sci-fi fantasies came true. Believe it or not: in Tempe, you can get your pizza delivered by a robot!
The Future Is Here
Venezia's Pizza in Tempe decided to make one of your movie fantasies come true. This pizza joint has successfully made itself a pop-culture icon in Tempe, and even throughout the entire Phoenix metro area, because of their unique delivery "driver" — a fleet of 30 robots looking like they just came out of a StarGate episode.
Right now, the food delivery services provided by Venezia's Pizza is restricted within a certain radius in the Phoenix Area. On the map, the service zone covers Mill Avenue to the west, Rural Road to the east, U.S. 60 to the south and Southern Avenue to the north. However, Venezia's Pizza is hoping to expand the delivery area in the next few weeks so more can enjoy having a robot showing up at their doorstep with steamy pizzas.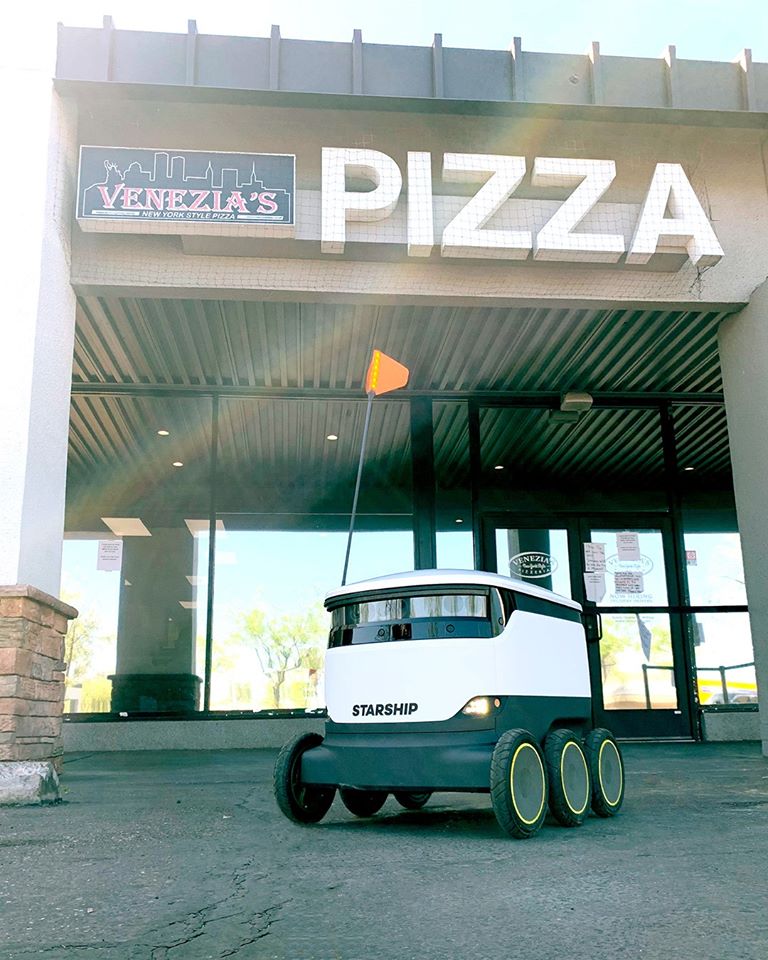 Behind the Scenes
Venezia's Pizza started this futuristic food delivery service in the Phoenix area at the beginning of the COVID-19 health crisis. Food delivery was becoming popular, but so was the concern of sanitary issues when it comes to delivery services. Venezia's Pizza thought about how to ensure safe, clean and contactless deliveries, and the idea of using robots seemed to be a perfect fit.
In order to pursue this vision, Venezia's Pizza teamed up with Starship Technologies, an industry leader when it comes to robot delivery services.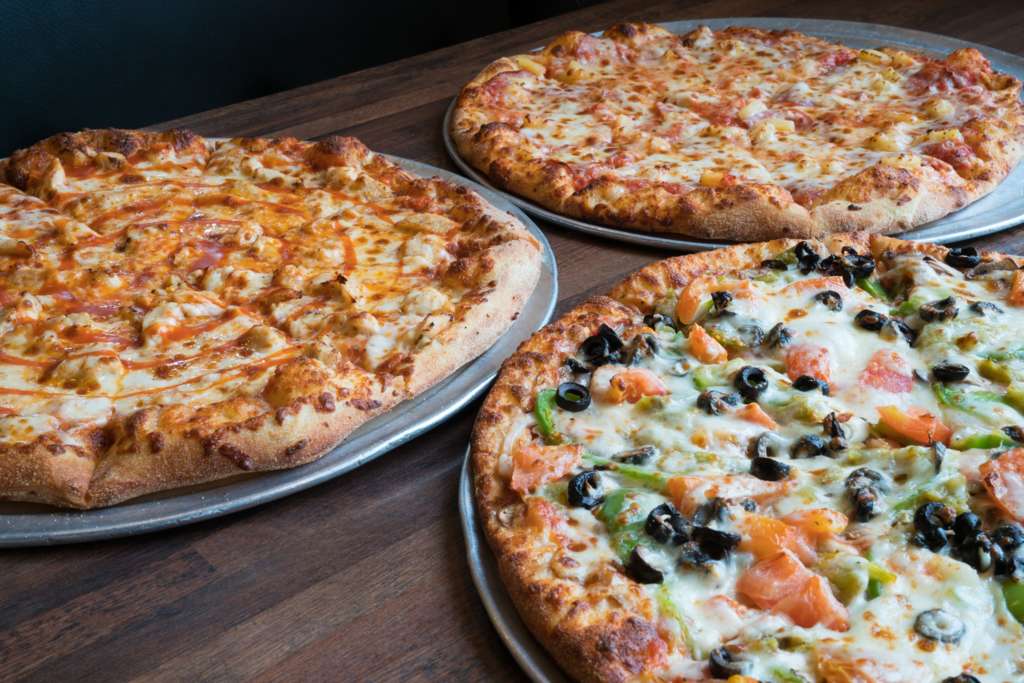 The robots in the fleet look like miniature vans with a refreshing white and blue color combination. They even have glass windows on the front as if real mini-people were driving behind the wheels. There's no way you'd miss your pizza because these robots also have a shiny orange flag attached to a long pole on the top — you can spot them all the way from the end of the block!
So, what are you waiting for?
You can order your pie either by calling in or placing an order online. Each robot can hold up to 3 large pizzas with 10 – 12 slices, so you don't have to worry about whether your large family order can fit or not.
Unless the robots suddenly develop an interest in human food, we believe you may have found your new favorite pizza joint.