Thanks to the holiday season, people often get inspired to create things that really bring home a feeling of winter-time, of Christmas-time, or even just to express some good old-fashioned joy. Whatever you're here to express, we have compiled a list of outdoor Christmas decorating ideas to make your house inviting during the holidays.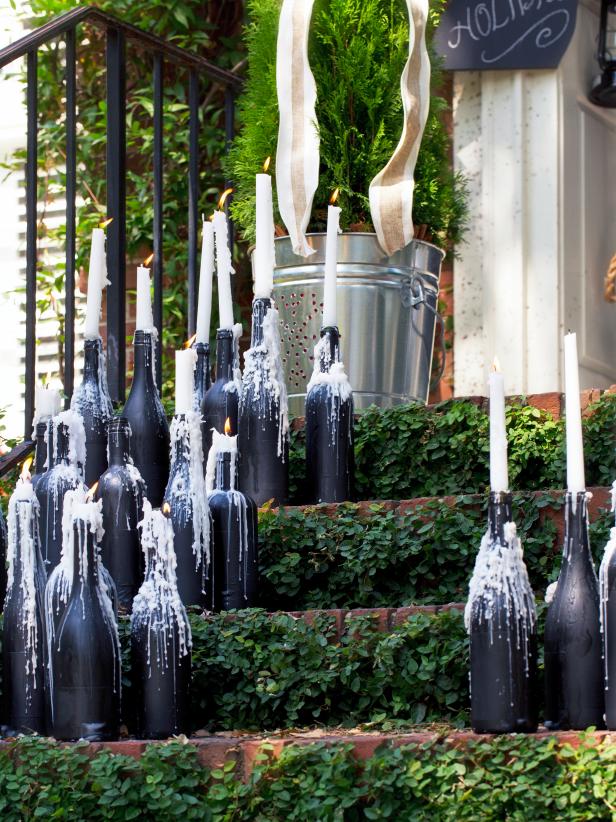 Wine Bottle Candelabra
A cool way to keep your front porch aglow is by using candles (or even electric candles). After all, it's what makes Jack-o-Lanterns so timeless! This Christmas decorating idea consists of utilizing wine bottles painted with a black matte coat. When you put your white candles in them, they will really stand out. With real candles, you'll even get some of the melted wax falling on these bottles, eventually looking like evidence of snow!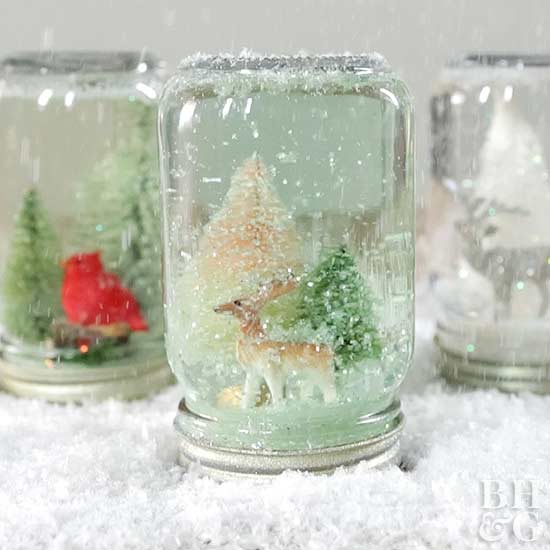 Mason Jar Snowglobes
Whether it's a stark white snowfall or a glitterfest inside your globe, mason jars make it easy to make decorations at home indoors or outdoors, including little snow globes that show adorable winter scenes that are suddenly overcome with some homemade precipitation! If all else fails, you can use the rest of the jars for packaging gifts in a cute and thoughtful way as well!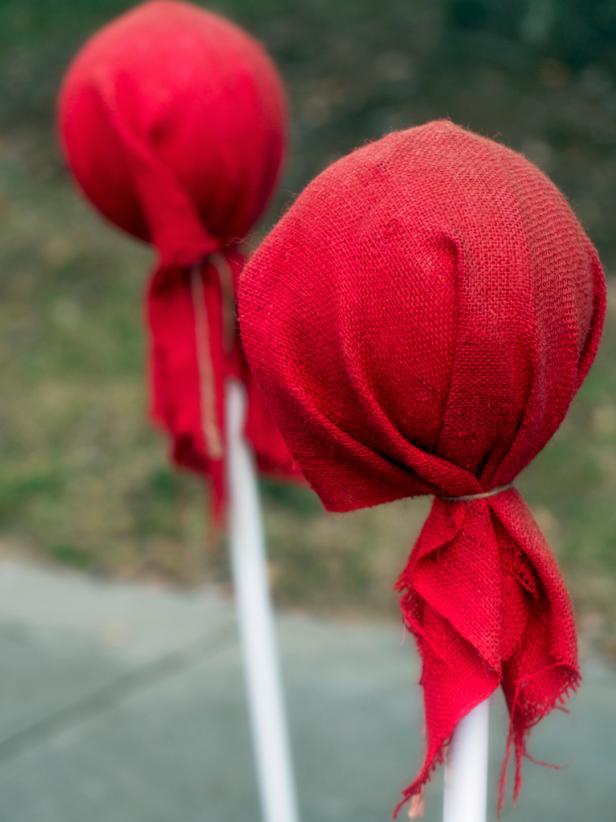 Yard Lollipops
With a beach ball and a little bit of red burlap, some twine, and PVC pipe, you can bring a candyland to your front yard in a matter of minutes with this outdoor Christmas decoration idea. When you've wrapped and assembled two or more of these cute lollipops into your yard, stand back and observe the uniqueness of your decor, as everyone else struggles to get their inflatable snowmen and candy canes upright. Dare to be different, right?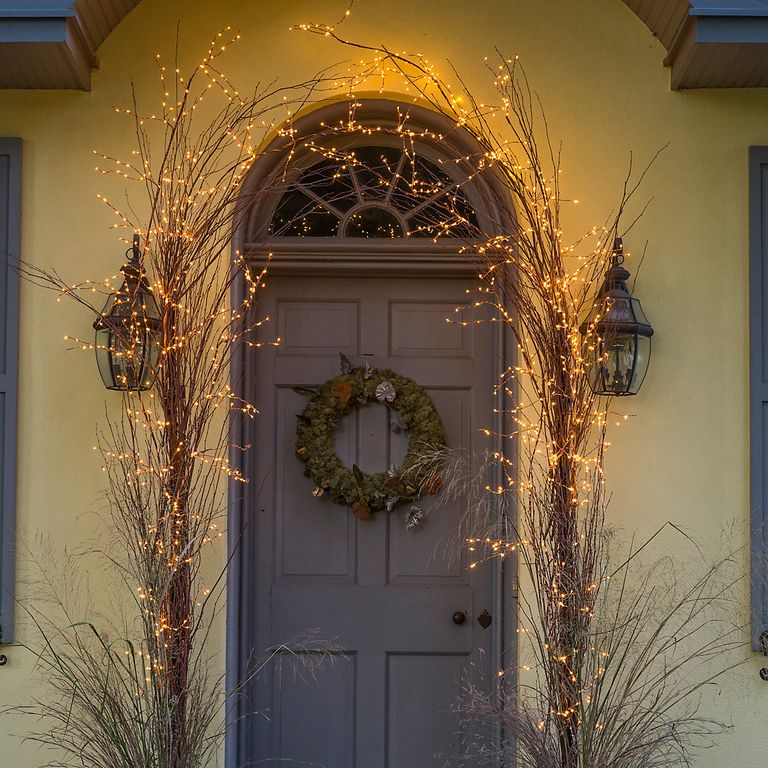 Simple Branch Lights
Adding a little something simple to make your doorway pop is another way to show your excitement for the season without cluttering the front of your house if minimalism is your goal. Find some simple branch lights or attach fairy lights to some small bushes for decoration to create a look that feels approachable and warm.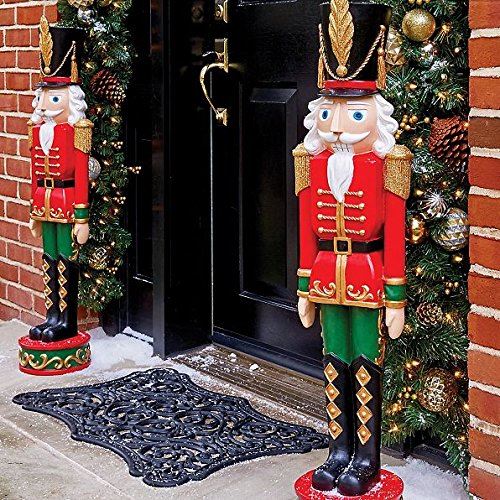 Life-Size Nutcrackers
There's something inherently Christmasy about the wooden nutcracker toys. Place these outdoor Christmas decorations at your doorstep to give the exterior of your house a festive appearance. Stand a life-size nutcracker next to your home and play a little Russian Christmas music in the background for effect. It can be outright magical!
Christmas Decorating Featured Photo by Juliana Malta on Unsplash