On a week like this (or pretty much any week), a slice of cheesy deliciousness is likely to be a popular choice in your home. But, oh, where to go? In Phoenix and all around, there's a smorgasbord, an astounding array of pizzerias calling your name. Luckily for you, we have created a list of the best places to get pizza for lunch or dinner in Phoenix, AZ. If you look closely, you might just find what you're looking for right here.
5210 N Central Ave, Phoenix, AZ 85012
It's hot, it's fresh, and it's… in the drive-thru? That's right, Federal Pizza does it the way we all dreamed of, with you being able to pull right in and grab your slices before heading out to your next destination. If you are looking for excellent pizza places in Phoenix, you can stop at this destination on your way home. Just look at the menu and call like you do with your normal delivery service, then pop in to the drive-thru and grab a growler or bottle of wine while you're there to go with you wherever!
214 E Camelback Rd, Phoenix, AZ 85012 and Various Locations Statewide
All over Arizona, there's a callback to the Big Apple that can't be ignored. If you're a big fan of New York-style pizza and sandwiches, you probably have come across at least one Streets of New York location in the Phoenix area. Everything from baked chicken wings to Caprese salad, Italian wedding soup, and roast beef sandwiches come to represent New York's Italian cuisine traditions in the best way. But nothing stands above their traditional pies, be it a "create your own" or a classic New York combination with meatballs, sausage, peppers, and so on.
Heritage Square Downtown, 623 E Adams St, Phoenix, AZ 85004
Wood-fired pizza by a James Beard award-winning chef? Count us in. Relationships and food are the keys to great pizza at Chris Bianco's establishments, including this downtown Phoenix pizzeria. Bianco maintains relationships with the local producers and farmers that make this food possible, and the passion and respect for cuisine permeate the entire staff. If you are looking for the best Neapolitan-style pizzas in Phoenix, look no further than Pizzeria Bianco!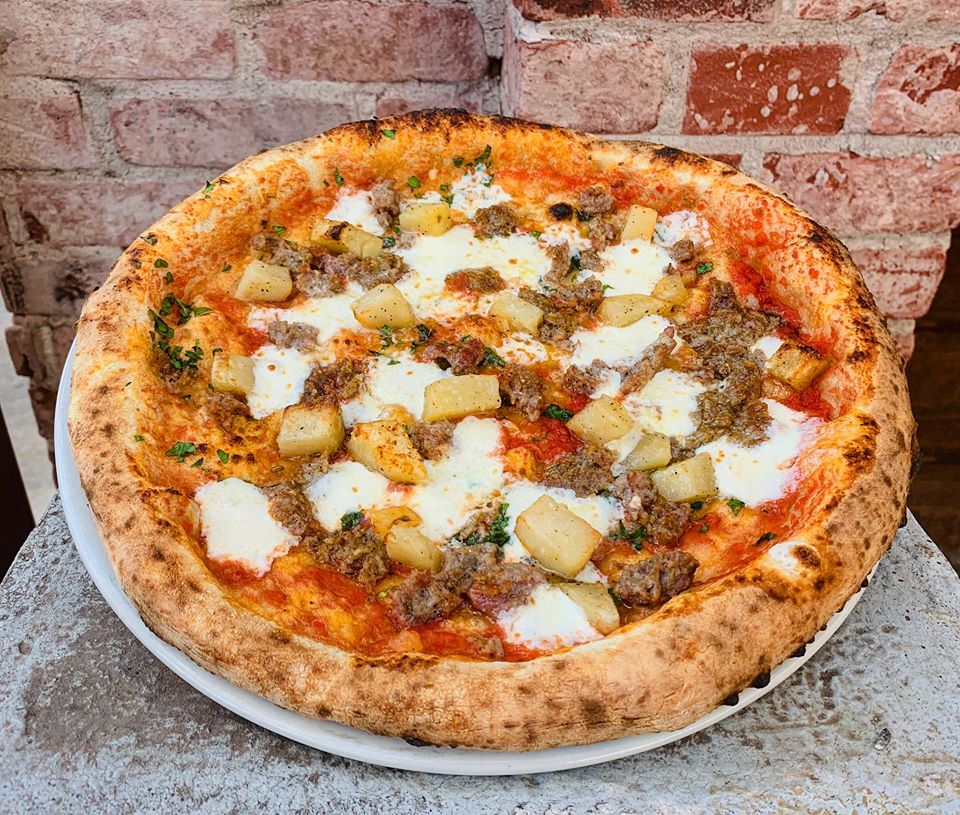 603 N 5th Ave, Phoenix, AZ, 85003
Italian, Pizza, Vegetarian Friendly
Set in a restored 1913 bungalow, CiBO Urban Pizzeria offers pizza delivery options for its delicious salads, antipasto, artisanal pizzas and housemade fresh pasta​.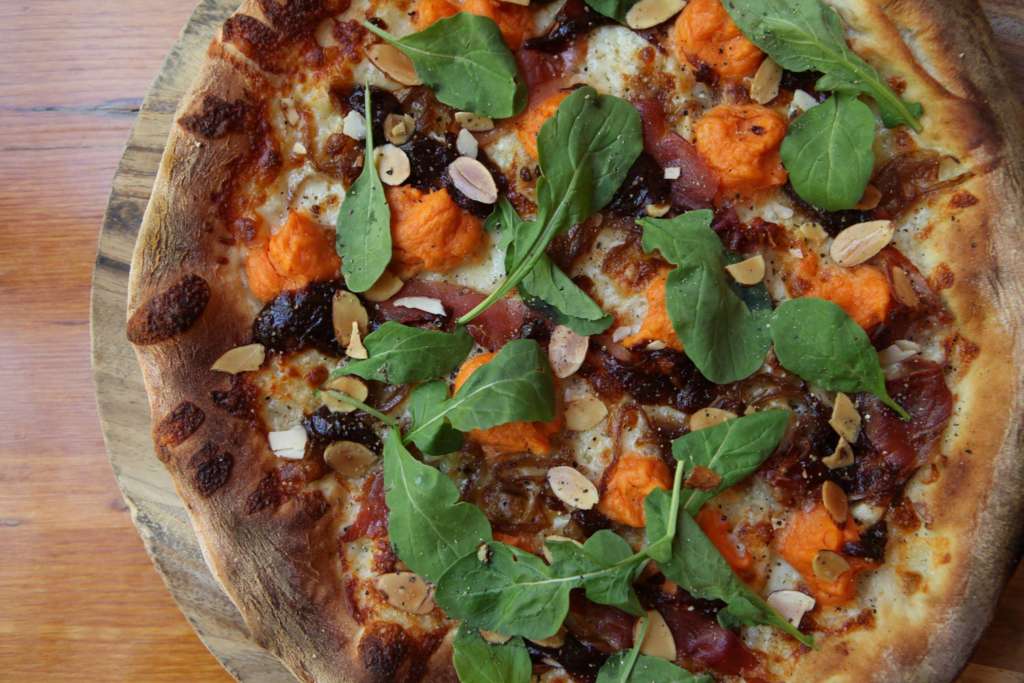 1916 E Camelback Rd, Phoenix, AZ, 85016
Italian, Pizza, Vegetarian Friendly
Inspired by a simple vision for a rustic Italian eatery, it all began with a simple wood oven. Committed to offering a menu that reflects the best ingredients each season has to offer, everything The Parlor Pizzeria serves is handmade daily, including all of the breads, pastas, and pastries.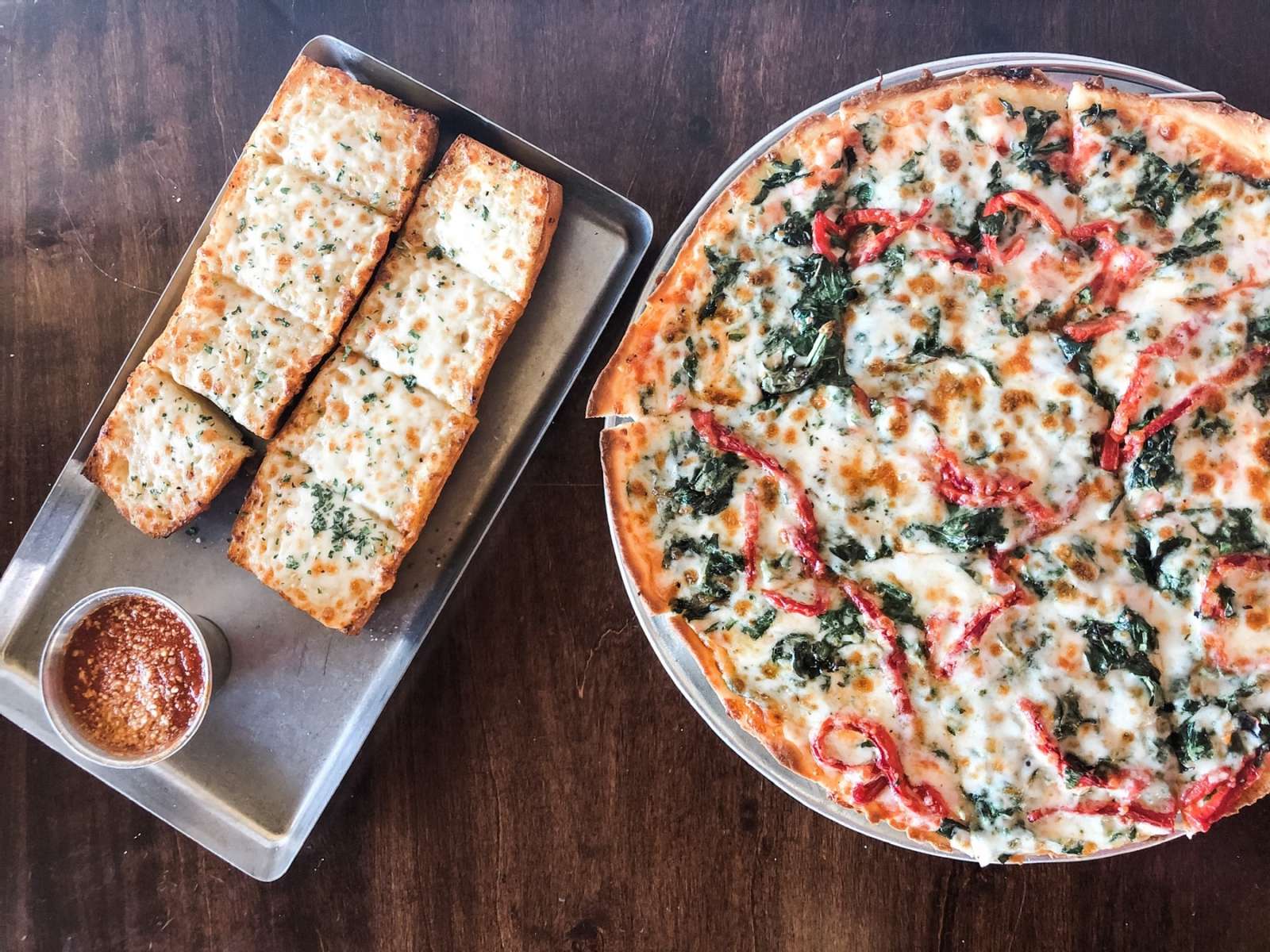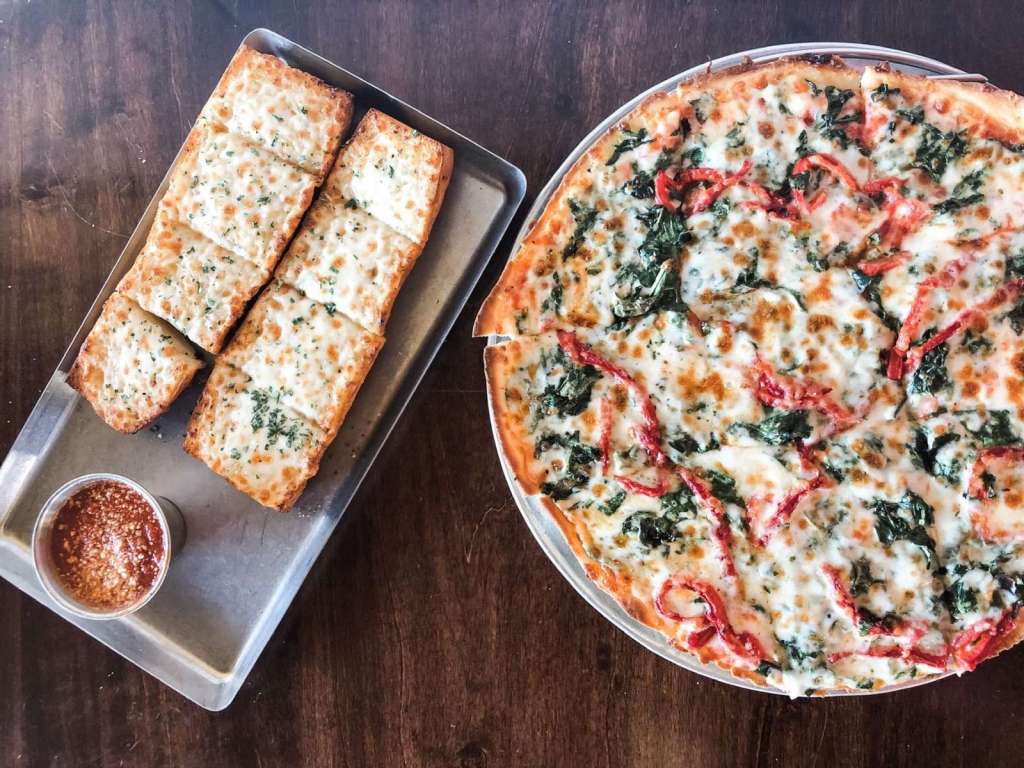 1614 E Bell Rd Ste 104, Phoenix, AZ, 85022
Italian, Pizza, Vegetarian-Friendly
This family-owned pizzeria has crafted rich Italian tastes with artisan ingredients for 40+ years. From pizza and pasta to fresh salads and decadent desserts, this pizza place in Phoenix offers classic Chicago-style dishes and unique Arizona creations.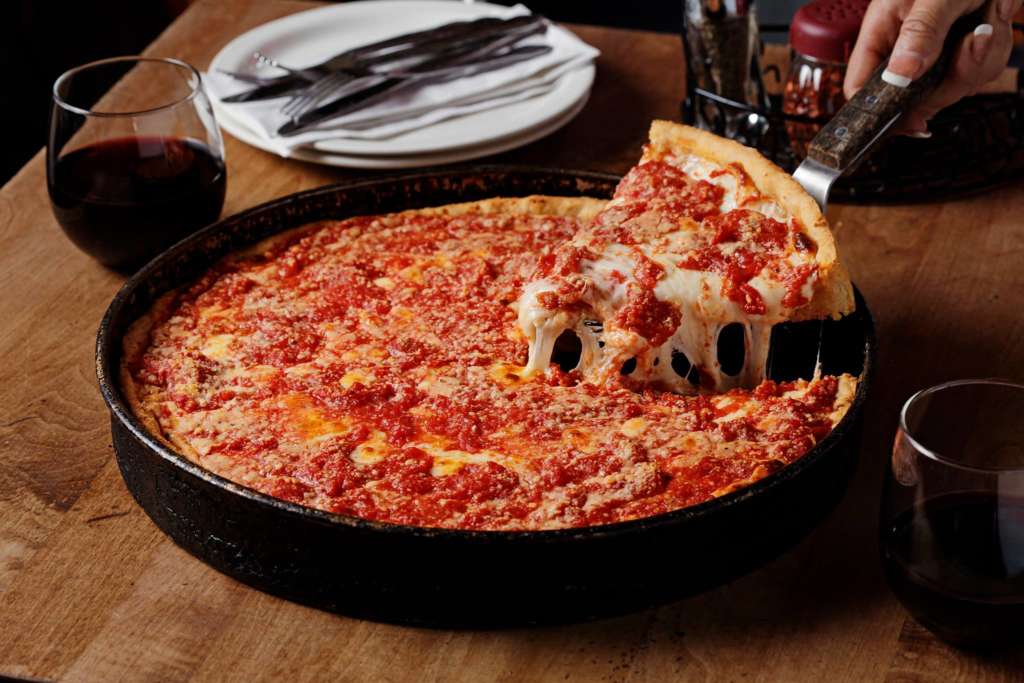 100 E Camelback Rd, Suite 152, Phoenix, AZ 85012
Italian, American, Pizza
Lou Malnati's is known for their famous Chicago-style deep dish pizza. Every pizza is handmade from scratch with the finest and freshest ingredients. Deep dish pizza, thin-crust pizza, traditional and premium enhancements, appetizers, salads, pasta, sandwiches, and more.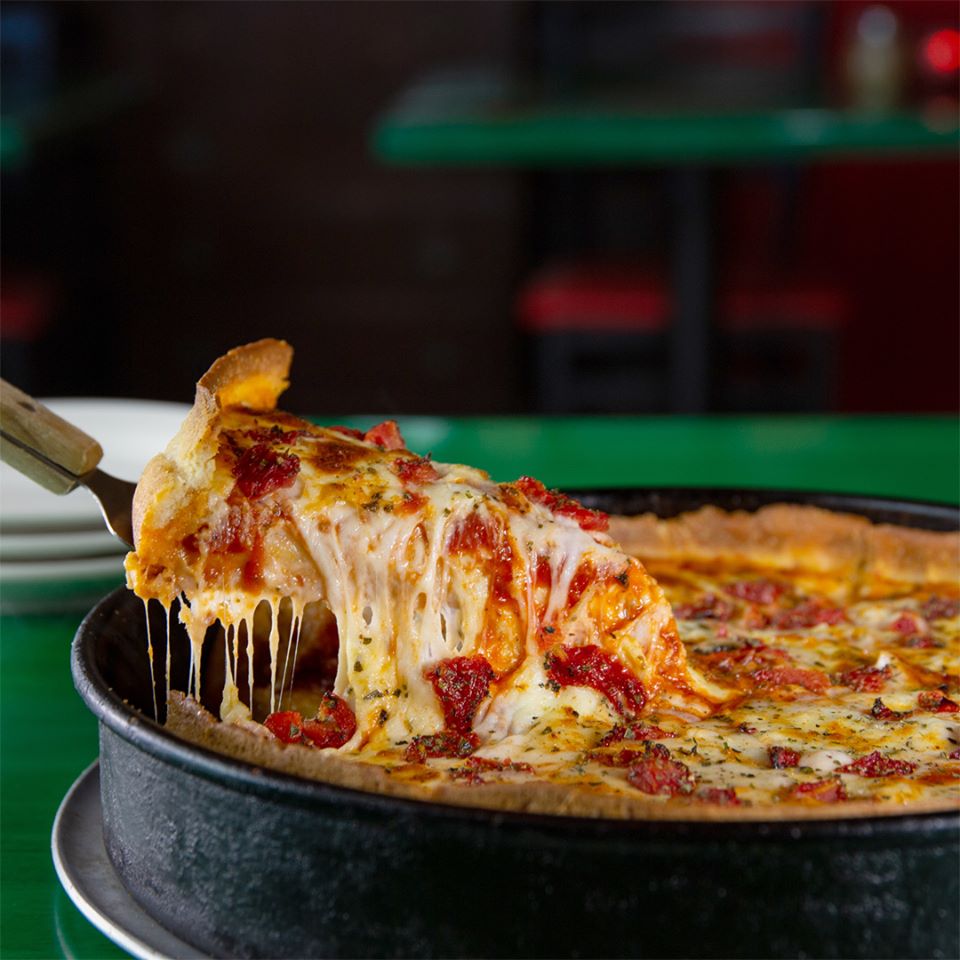 1008 E Camelback Rd, Phoenix, AZ 85014
Italian, Pizza, Vegetarian-Friendly
Neighborhood pizza joint offering pizza, pasta, wings, salads, sandwiches, and more.
The Churchill, 901 N 1st St #103, Phoenix, AZ 85004
You need fresh dough, organic ingredients, and high-quality meat if you're going to make a real and tasty pie. That's what Freak Brothers Pizza does best, and they treat their dough like a canvas upon which they make culinary art to the taste of the audience — that's you! Any of their pizza offerings can be made into a special vegan or gluten-free variation for audiences that prefer that approach, but even original art styles with smatterings of cheese and meat can feel good about the fact that their pizzas feature high-quality ingredients, organically sourced when possible.
3115 E Lincoln Dr, Phoenix, AZ 85016
From "The Roni" (your standard pepperoni pie) to things like "The Sweet & Spicy Snag" or "The White Truffle", there is a litany of specialty pizzas available at Base Pizzeria. If you are searching for popular pizza places in Phoenix, AZ, this establishment emphasizes modern cuisine and organic ingredients. The staff at this restaurant are committed to offering a boutique pizzeria experience. And for those of you who like stinky cheese and aged balsamic, you're not alone. We'll save you a slice of "The Smelly Date" while we chow down on our Beet Bruschetta as well.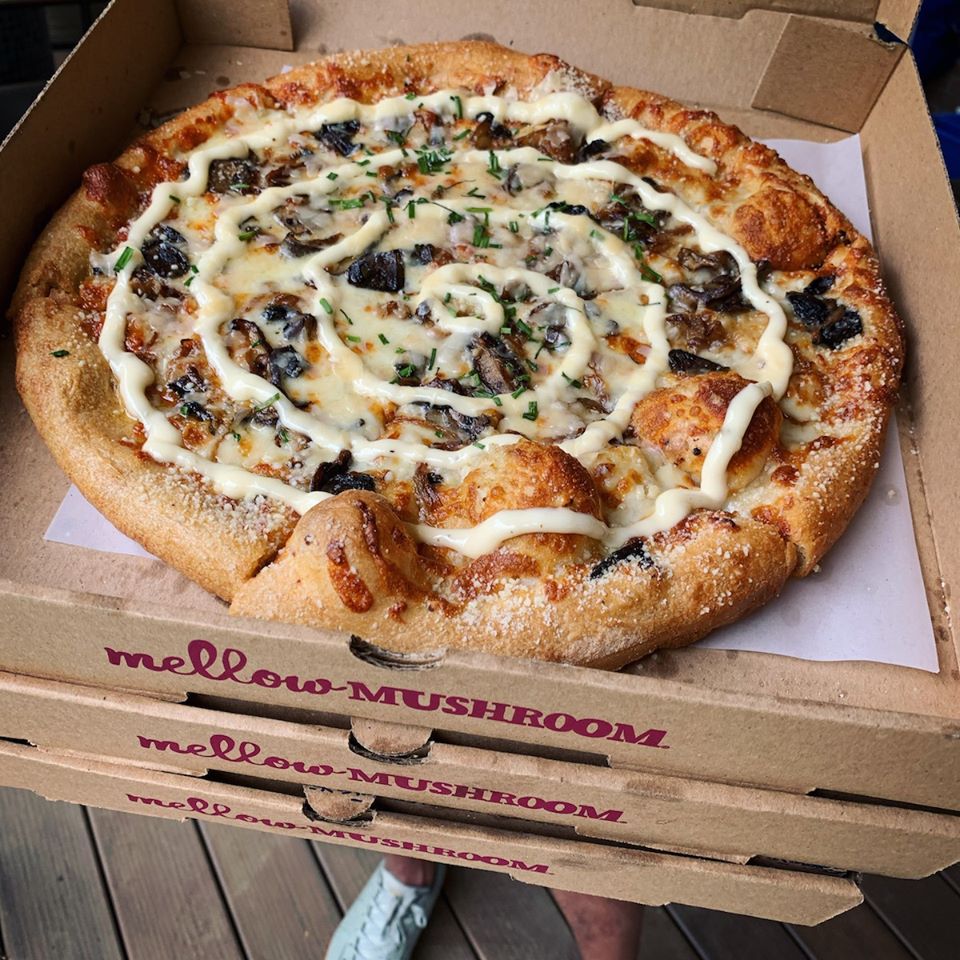 5350 E High Street, Phoenix, AZ 85054
Are you looking for the best restaurants to order pizza in Phoenix? Bold ingredient combinations on a homemade crust set Mellow Mushroom pizzas apart. Not in the mood for pizza? Order a calzone, hoagie, sandwich, burger, or a Mellow salad and see how care goes into every item on our menu. And, many of their pizzas can be made gluten-free or vegan.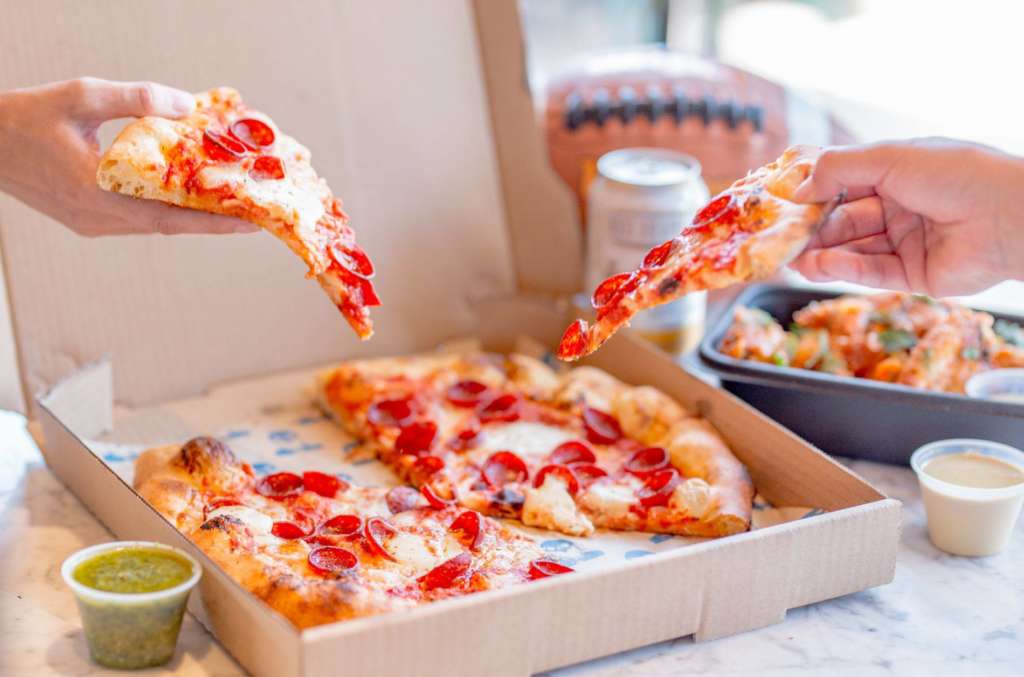 4385 E Indian School Rd, Phoenix, AZ 85018
American, Pizza, Vegetarian-Friendly
Doughbird brings you a crave-worthy menu with an unexpected yet perfect duo: Pizza & Rotisserie. If you're looking to eat like a king throughout the quarantine, we recommend using their pizza delivery services to order their house-made pizza and rotisserie chicken, combined with any of the eight house-made sauces.