It's always important to know where a kid can feel at ease for lunch or dinner. Finding kid-friendly restaurants can take a lot of time and effort. We took the liberty of putting down some of the best restaurants in the Phoenix area you could ask for, so all you have to do is read and choose! Whatever you find below, make your little ones happy!
9500 East Vía de Ventura C-230, Scottsdale, AZ 85256
7700 W Arrowhead Towne Center #2073, Glendale, AZ 85308
Everything from tasty Greek fare to pizzas to Dino Nuggets can keep people entertained at Pangaea Grill, regardless of age. If you are looking for popular kid-friendly restaurants near Phoenix, AZ, you can treat your kids to some Dino Nuggets with a side of Greek Salad or Seasoned Fries for only $7.49. If you're thinking of grabbing a big ol' pizza like the Grecian Delight to share for the whole family, that deluxe pie is only $19.50!
No trip to Pangaea Grill would be complete without exploring all the dinosaur exhibits (General Admission for kids is $15.95 each) and interactive attractions ($4.95 apiece) of Pangaea Land of the Dinosaurs. From an excavation station to the dino-themed "Adventure Arcade", there's a lot of fun to be had here before or after an adventurous meal in the glory days of the Cretaceous Period.
21001 N. Tatum Blvd #95, Phoenix, AZ 85050
Your kiddos will not believe your eyes when they walk into this superhero and comic book-themed restaurant and store that is fun for all ages. Walking in, you will feel like you are part of a movie set or visiting a wax museum filled with your favorite characters including superheroes and villains. ComicX is a magical and fun fantasyland featuring all things comics, with more than 25 life-sized statues and figures of comic book characters for social media moments as well as memorabilia from favorite movies and collectibles available for sale to take home as souvenirs.
Plus, there are game areas with Xbox and Nintendo Wii consoles, character appearances, costumes are encouraged for guests, and food and drinks inspired by superheroes. Children can choose from some tasty mini superhero selections such as chicken tenders ($10), pocket burgers ($10), lil' pasta ($10), lil' corn dog ($10), lil' mac and cheese ($10), and lil iron's grilled cheese sandwich ($10). Bonus: every Tuesday, kids eat for free with a purchase of an adult entree.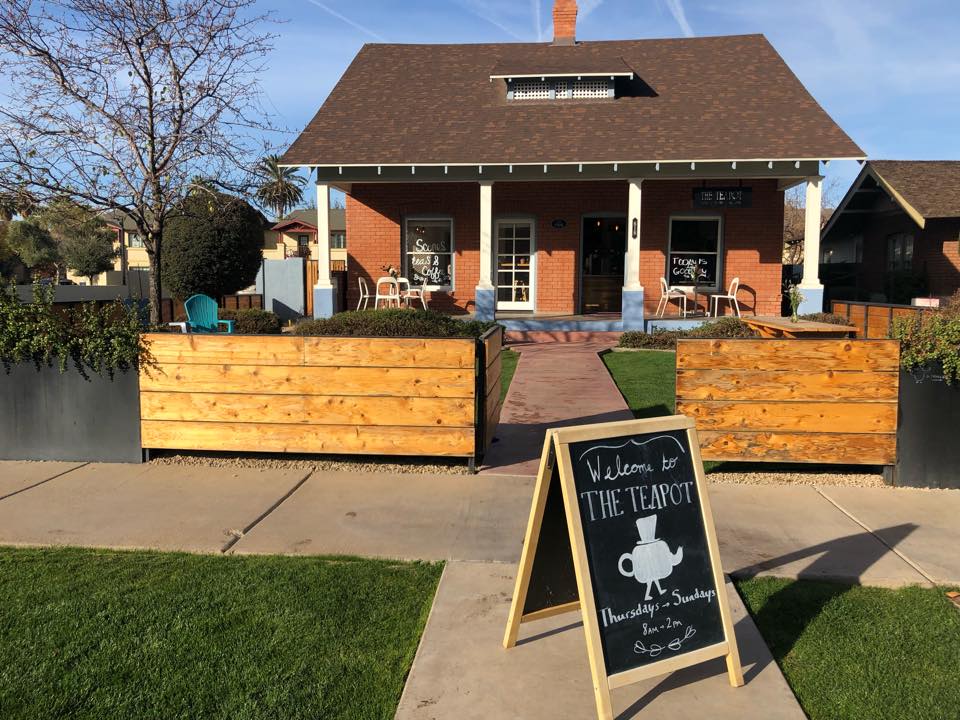 818 N 5th Ave, Phoenix, AZ 85003
Okay, so imagine this — your kid has their favorite playground with all the cool things they like to climb on. Then, someone builds a family restaurant in Phoenix right in the middle of it with healthy food you want to eat. That's The Teapot. Located downtown and run from a historic house with a big backyard, you can rest assured that while you're enjoying lunch or a coffee chat the kids will be running and having fun all over the yard. That sounds like a perfect pre-nap activity for the kids to us!
5000 S Arizona Mills Cir, Tempe, AZ 85282
In a jungle-themed restaurant full of animatronics, souvenirs, and American or tropical eats to choose from, the Rainforest Cafe is a popular spot to stop in Tempe for any family that wants a little adventure with their meal. Take a picture with Cha! Cha! the tree frog, spot some brightly colored birds, and bite into some delicious food.
The kids' menu features the usual fare, with Chicken Quesadillas ($8.99), the Gorilla Grilled Cheese Delight ($8.99), or even a set of Mini Hot Dogs ($8.99). However, if your kids are the type that like to try new things, they could share some of your Taste of the Islands ($29.99) seafood, a sampler platter that holds Caribbean Coconut Shrimp, scallops, and blackened tilapia with pineapple salsa.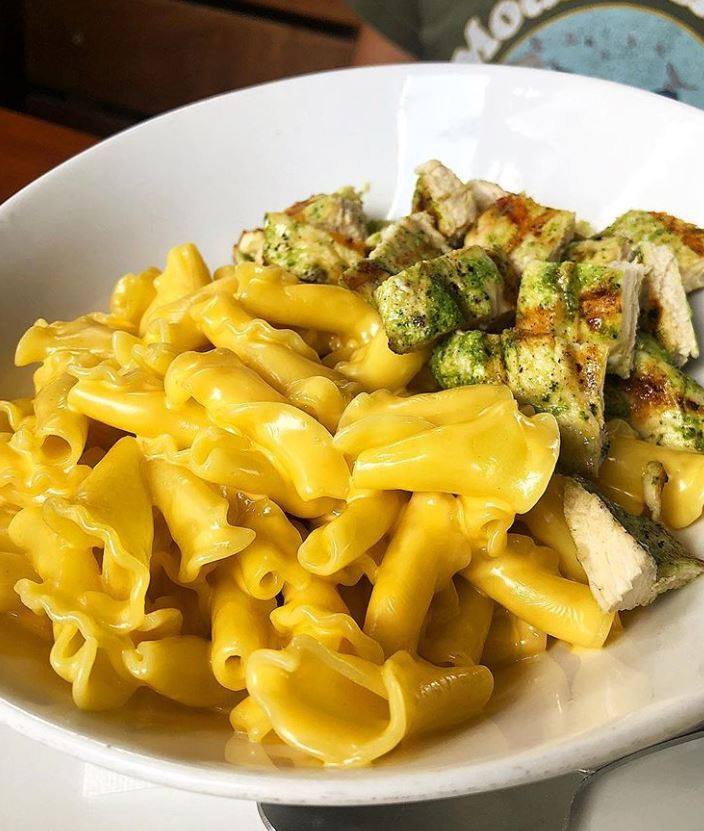 4041 40th St. Phoenix, AZ 85018
It's absolutely reasonable to judge how kid-friendly a restaurant is by how good the mac and cheese is and let me tell you, The Vig is glorious. Though you can get the creamy, cheesy wonder at all of The Vig locations, the uptown spot has a fun bocce ball court on the enclosed, air-conditioned patio. It's a perfect way for kids and parents to pass some time playing while waiting for delicious food and drinks. The Vig Fillmore has cornhole so that's worth a stop, too.
101 E. Baseline Road, Tempe, AZ 85283
7501 E. Frank Lloyd Wright Boulevard, Scottsdale, AZ 85260
This fast-casual, Sonoran-style Mexican restaurant brings the Flavor of Familia to a new level. With a delicious kids menu featuring authentic Mexican food, Someburros is a family-owned local business that the whole family can enjoy, including the kids! Built on family values, Someburros has a longstanding history of supporting kids by establishing programs and initiatives that support the education system like its "Burros for Books" reimbursement program and Someburros' own Teacher Appreciation Day on August 30.
Owned and operated by the Vasquez Family, Someburros is dedicated to providing quality, consistent, and excellent food along with Someburros' signature family-friendly service and atmosphere. If you are searching for fun kid-friendly restaurants near Phoenix, AZ, children can choose from a variety of favorites like a mini quesadilla ($4.95), an egg and cheese breakfast burrito ($4.95), chicken and beef taquitos ($4.95), a bean burrito ($4.95) or taco ($4.95). Each kid's entree item includes a side of beans or rice, a churro, a drink and, of course, burro ears– a fun addition to the kid's menu that allows children to dress up like the Someburros' donkey mascot, Nacho!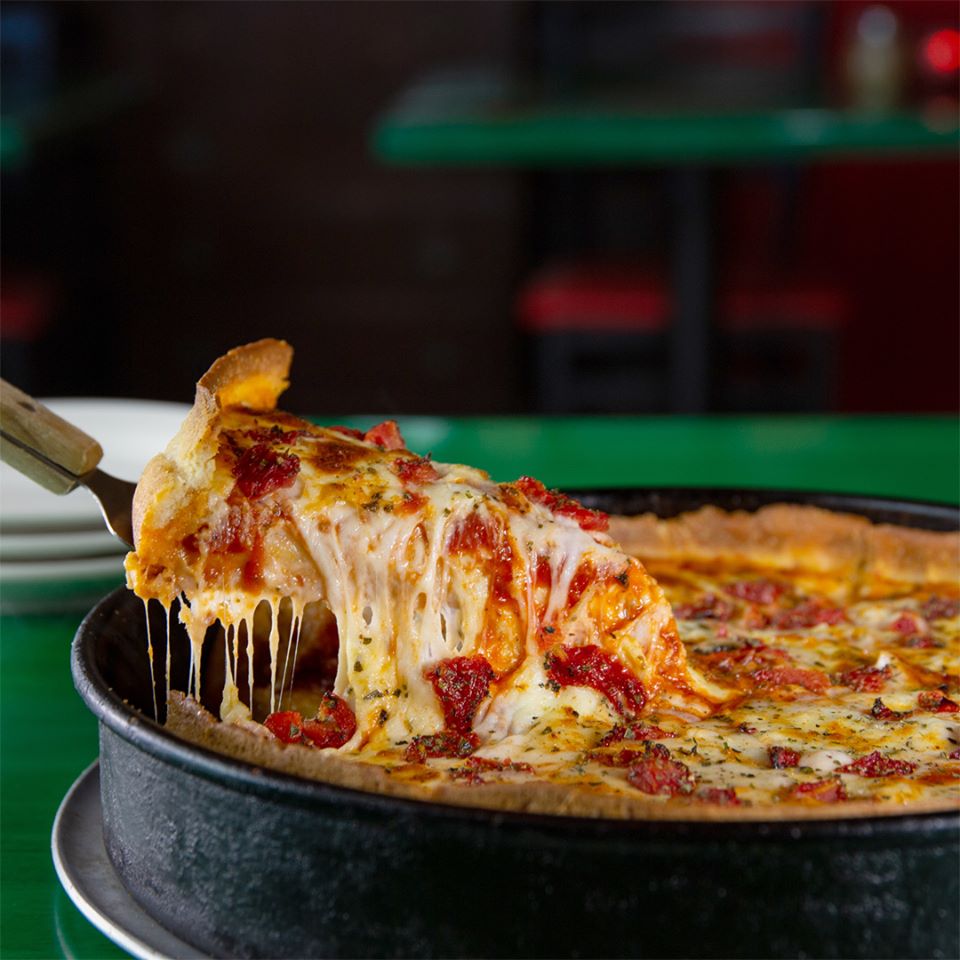 1008 E Camelback Rd, Phoenix, AZ 85014
We've never met a kid that doesn't like pizza. It's standard operating procedure for anyone under 12, and pretty rare to find after that, too. This kid-friendly restaurant in Phoenix is fast paced and offers huge pizzas, mouthwatering pastas and colorful lights or decor everywhere. Aside from some of the Valley's best pizza, the waiters will give the kids a big piece of pizza dough to play with while you're waiting for your food. Trust us, that dough is fun for all ages. Play on at this kid-friendly restaurant.
2805 S Alma School Rd, Chandler, AZ 85286
17032 N Scottsdale Rd, Phoenix, AZ 85054
For rustic American fare or a hearty breakfast paired with something sweet like French toast or pancakes, this kid-friendly restaurant is a great choice. If you are looking for restaurants in your area to attend for breakfast or lunch, you can visit the two locations in Chandler or Phoenix. Black Bear Diner offers an extensive kids' menu, which features everything from the simple Cubs' Scrambler ($4.99) or the Cubs' Strawberry French Toast ($4.39) to the lunch and dinner options like Biscuit Bear's Burger Sliders ($5.49). Cubs' meals ordered after 11 a.m. even get a free dessert, be it fresh strawberries or a scoop of vanilla or huckleberry ice cream. Anywhere with free dessert has to be high on the list for your kiddos, right?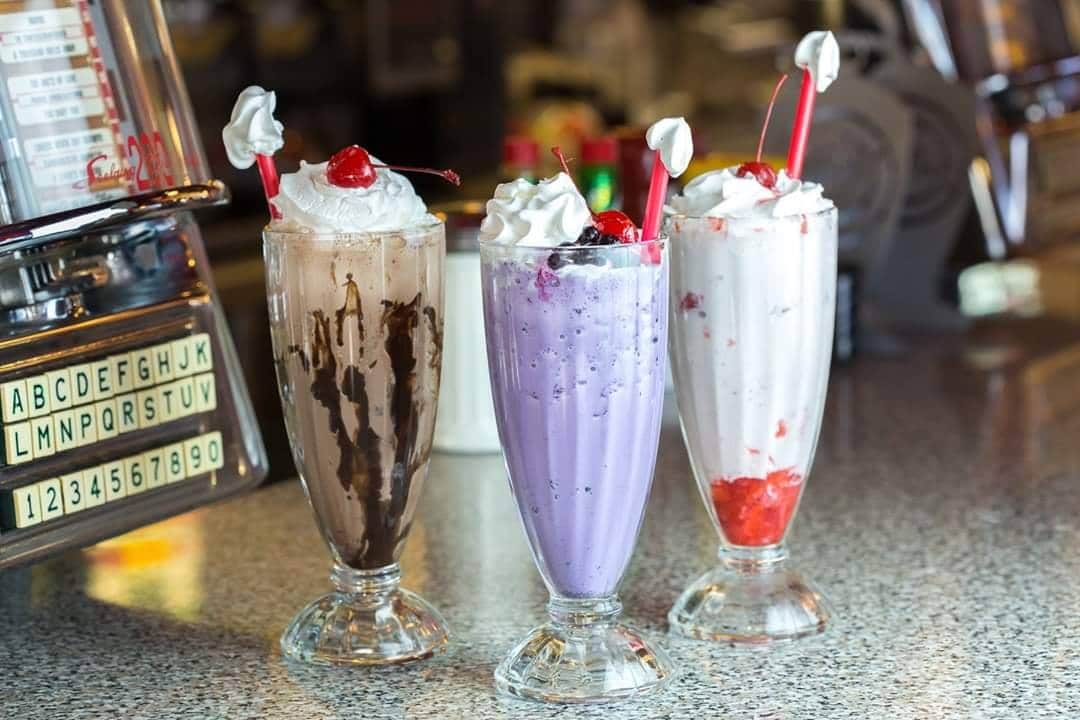 5220 N 16th St., Phoenix, AZ 85016
This is the real deal when it comes to old fashioned '50s-style diners! Completely outfitted in retro style, you'll be greeted by waiters and waitresses all dressed the part from their A-line skirts to their bow ties. The interior is a time machine where kids can choose songs to play from the table top jukeboxes. The kids menu offers a variety of meals but the big draw is the fantastic milkshakes and malts and they won't mind if you give your counter barstool a little spin. Be sure to check their calendar for events like their sock hop or car show.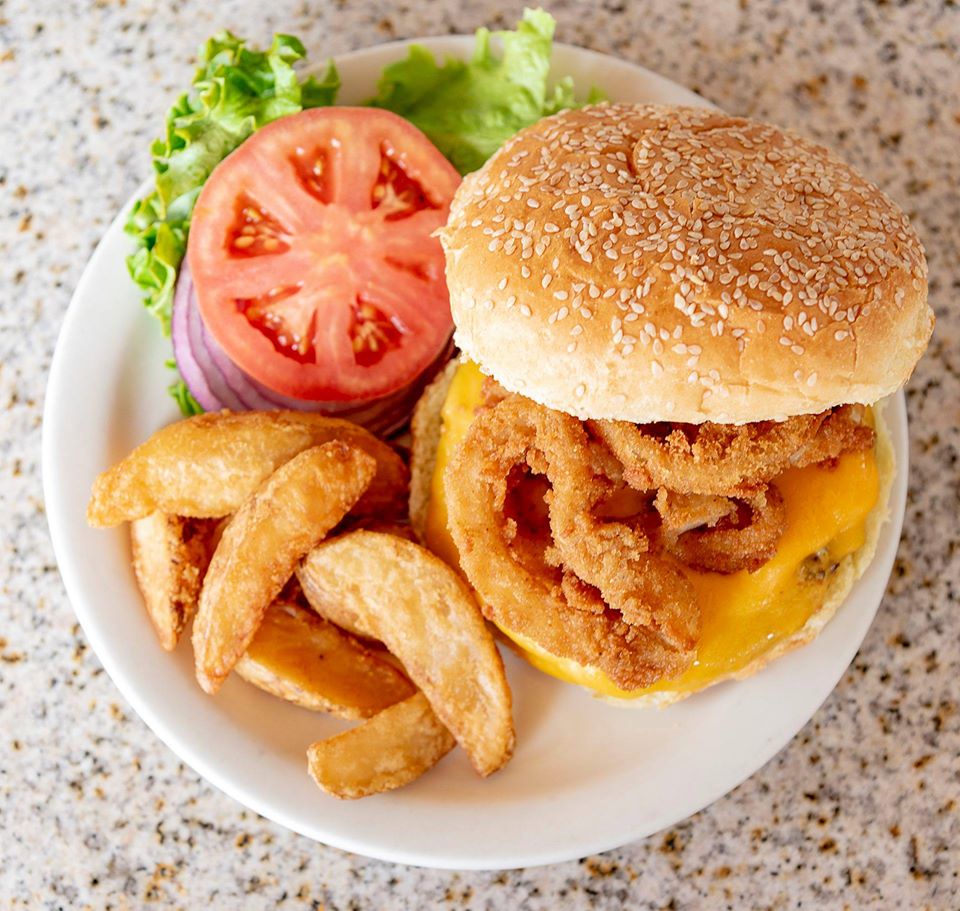 3212 E. Cactus Rd., Phoenix, AZ 85032
Chompie's, located on the east side of Paradise Valley Mall, is a kid friendly restaurant in Phoenix that features the most robust childrens menu we've seen. They also make it fun. We adore any place where you can get mouse shaped pancakes all day long. What's not to love? The menu for the big kids (that's you, Mom and Dad) is just as big and you'll be eating for days. They also start you off with the Jewish deli version of chips and salsa — homemade pickles. The kids are going to want to stop by the bakery on the way out. Don't miss it.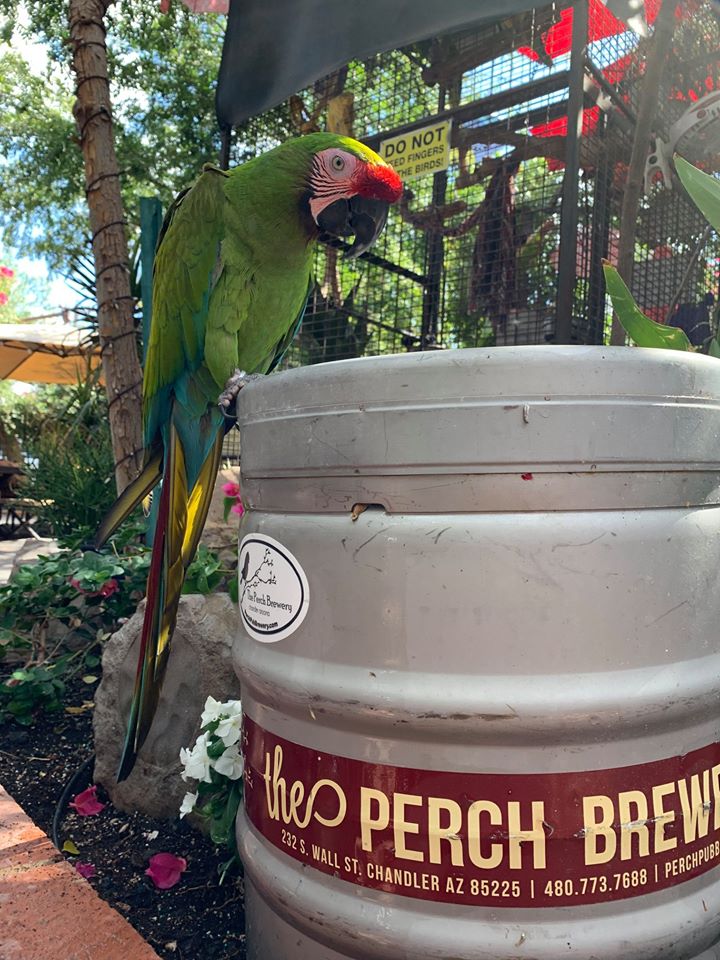 232 S Wall St., Chandler, AZ
Yes, it's a brewery but hear us out. First, we all know that breweries have become a family concept over the years. Second? Birds. Lots and lots of birds. The restaurant is home to over four dozen exotic birds that have been rescued and are now well taken care of by the owners. Kids will have a great time checking them all out, especially Hercules, a Scarlet Macaw. These little guys have big personalities and love to entertain. Talk to them and they may just talk back!