St. Patrick's Day is right around the corner, how can you not be excited? There is no reason why you shouldn't enjoy some good, ol' Irish fun! Just make sure you're practicing social distancing measures to keep everyone safe. We have created a list of the best Irish pubs and bars in Phoenix.
By the way, did you know the Valley has many other brilliant themed-bars as well?
18 W Monroe St, Phoenix, AZ 85003
This Irish pub and bar has the best corned beef and cabbage in town! And you should definitely try their killer Irish coffee. Located in the heart of downtown Phoenix, Seamus McCaffrey's is the go-to Irish pub for many local residents. Show them some love since they've finally fully opened back up!
3841 E Thunderbird Rd, Phoenix, AZ 85032
If you want a classic Irish pub, you should go to Dubliner. If you love Guinness, then you should absolutely travel to this bar in Phoenix. Besides being a hearty, classic Irish sports bar, they also have the highest-rated shepherd pies in the Valley.
850 S Ash Ave, Tempe, AZ 85281
Looking for a not-so-traditional Irish pub? Craving for some delicious, voluptuous, juicy oysters? Casey Moore's in Tempe is your paradise! In case you're wondering, they also have an outside patio that is dog-friendly until 5PM every day.
58 S San Marcos Pl, Chandler, AZ 85225
Do you think you're cool? Then you must pay Murphy's Law Irish Pub a visit because it is probably one of the coolest Irish pubs and bars around in the valley — perfect for a relaxed night hanging out with good old friends! We highly recommend their Jameson Whiskey Wings. They're phenomenal!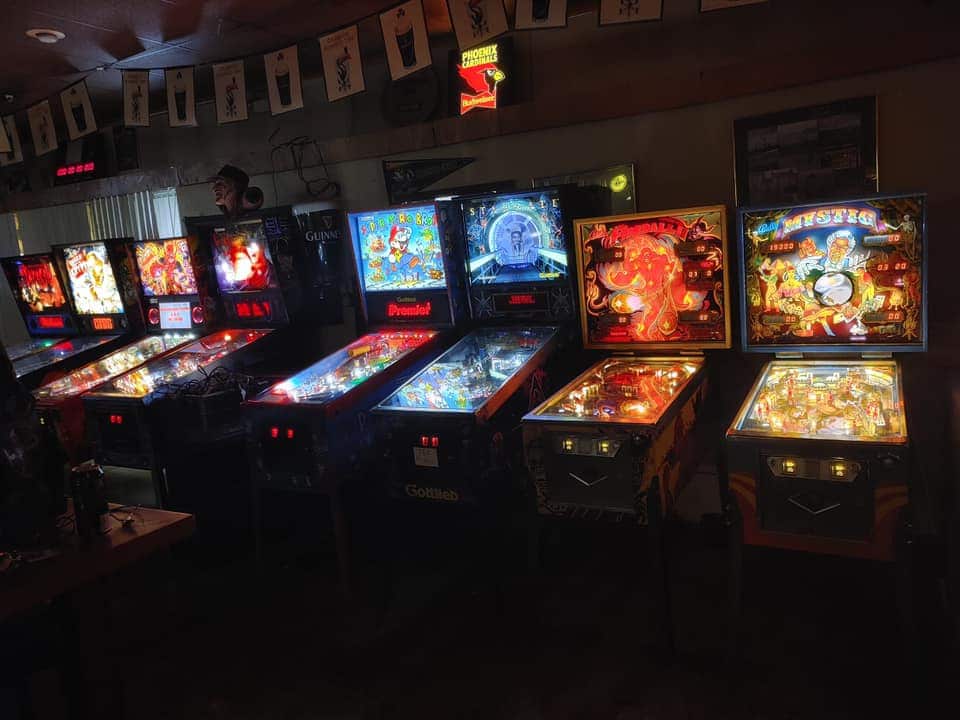 2601 W Dunlap Ave, Phoenix, AZ 85021
O'Connor's Pub is everything you'd picture a neighborhood Irish bar to be. This restaurant in Phoenix has pools, darts, and video games. Down-to-the-earth good food, and solid drinks. Most importantly, the people at O'Connor will always welcome you with the biggest smile.
906 E Camelback Rd, Phoenix, AZ 85014
Rosie McCaffrey's is an excellent Irish bar and pub in Phoenix to visit if you're a fan of Shepherd pies. That aside, Rosie McCaffrey's has some amazing bartenders in-house. Their selection of imported beer and high-end liquor will redefine what pampering yourself means. Oh, did we mention that Karaoke is a tradition at Rosie McCaffrey's?