Following the Civil War, Phoenix became a destination for the hope of new beginnings with many Black people that came to escape the shadows of the American South. The West as an ideal represented a means to live your own life, and in many ways, it became a site of history that transformed the city over the years. Here are a few landmarks of Black history that showcase the way that Phoenix, Arizona  has changed from decade to decade.
20 S 8th St, Phoenix, AZ 85034
This Chapel in Phoenix, Arizona belongs to the African Methodist Episcopal Church and was founded by settlers of color escaping the violent and oppressive post-Reconstruction era of the South. This landmark is an important component of the history of the 1960s Civil Rights movement because it was a site for demonstrations and is the only church to house a speech by Dr. Martin Luther King, Jr. during the movement.
415 E Grant St, Phoenix, AZ 85004
This high school, built between two segregated neighborhoods in the 1920s, created a harsh learning climate due to its location next to warehouses and dangerous chemicals — and it was the proving ground for a lawsuit in the '50s that brought Arizona to desegregation before the Supreme Court case of Brown v. Board of Education. In fact, the case in Phoenix proved a precedent for the Supreme Court only two years later!
1549 E Jefferson St, Phoenix, AZ 85034
The name of the oldest park in Phoenix, and a historic neighborhood to boot, Eastlake Park served as an early center for the Black community of Phoenix, stationed mainly in South Phoenix early in the city's history. As it grew and the neighborhood grew around it, Eastlake Park also became home to pivotal moments in Civil Rights and in Black histories, such as Booker T. Washington's speech at the Great Emancipation Jubilee in 1911.
1021 E Washington St, Phoenix, AZ 85034
When you analyze the history of segregation, it becomes apparent that a large number of hotels turned down black tourists, and it was up to private boarding houses — a few, at that — to offer them lodging in their travels. Swindall Tourist Inn is the last remaining historical African-American boarding house and landmark in Phoenix, Arizona. Rumors even persist about a missing guest book with some historical Black celebrities!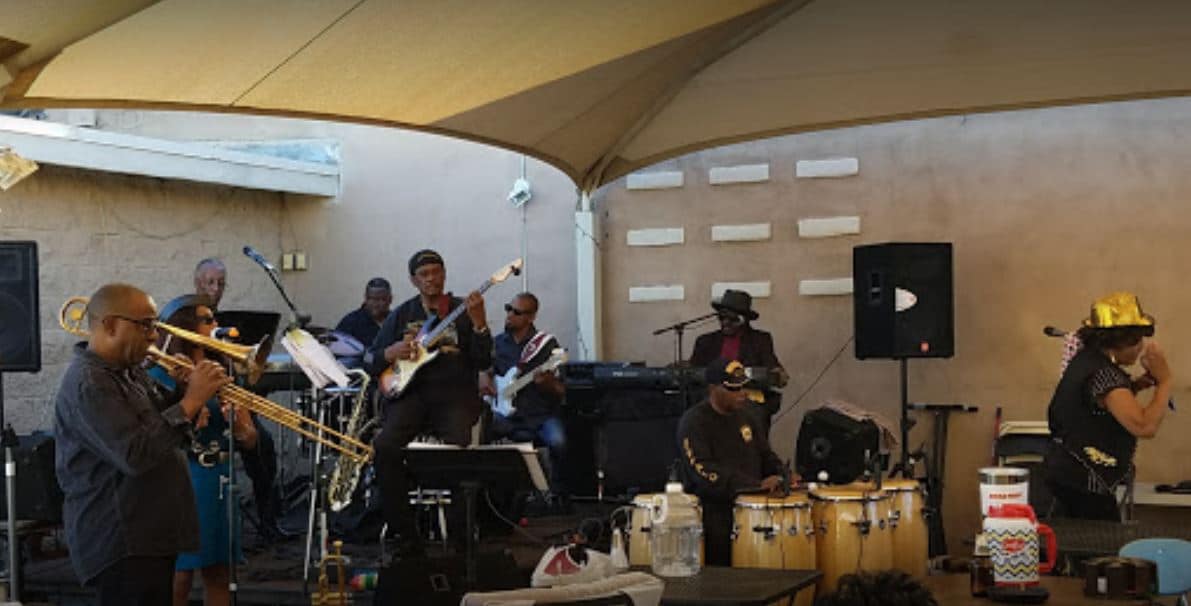 Photo Credit: William H. Patterson Elks Lodge
1007 S 7th Ave, Phoenix, AZ 85007
Constructed in 1947, the Elks Lodge is a landmark because it served not only as a hub for a social fraternity — it became a philanthropist and networking hub for the Black community of Phoenix. In addition, it is recognized as a truly historic branch for the fraternal society based in Phoenix, Arizona to this day!