These burgers are so delicious they're almost too good to be true. Luckily, they are real, and they exist right here in Phoenix. These burger shops offer takeout and delivery right now.
Burger delivery is everywhere, Phoenix! It's now easier than ever to sink your teeth into your favorite, juicy piece of meat—or vegetable!—while relaxing in the house and with just a few taps. If you haven't already—and especially if you have—order delivery from these mouthwatering Phoenix burger joints.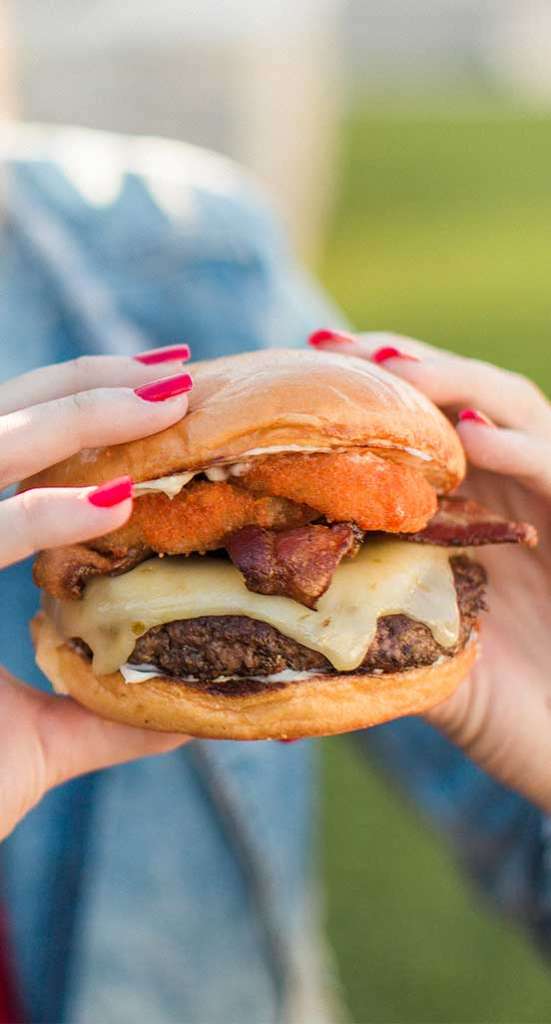 Offering a wide variety of burgers, including a Kobe Beef burger, which if you have never heard of Kobe Beef, search immediately…then race off to one of the few Zinburger Phoenix locations and get your hands on that burger—you won't be disappointed. Order curbside online.
This Phoenix burger and bar is growing across the Valley, with alternating burger choices, as well as permanent staples. Cold Beers and Cheeseburgers is a great place to dip your toes into some experimental flavors—like the PB&J Chipotle Burger, which is fantastic—in a relaxed atmosphere… and cold beer to wash it all down. Check out their curbside specials here!
Not just a name—a motto, Rehab Burger in Phoenix creates an ambiance they like to call burger therapy, with a relaxed, day-at-the beach vibe. The succulent, monstrosities of desire they call burgers at R.B.T., however, says anything but. That's the point. Relax, eat what you want, without judgment. Head to their website to give them a call and order for curbside.
With an in-house butchery and bakery, this Phoenix area burger spot knows how to dish out the flavor. Whether you want the classic or the mile-high pile of ingredients and secret sauce, Hopdoddy has you covered. Just be sure to pair it with one of their famous sides. Check our their new curbside pickup options.
Where one burger gets you with extravagant and expansive flavor profiles, another can be had when a simple, focused approach is used. The Stand serves up one of the best burgers in AZ, let alone Phoenix—with always fresh ingredients, hand-cut fries, and home-made everything to ensure an experience at The Stand can be had, only at The Stand. Order online or call ahead for take-out.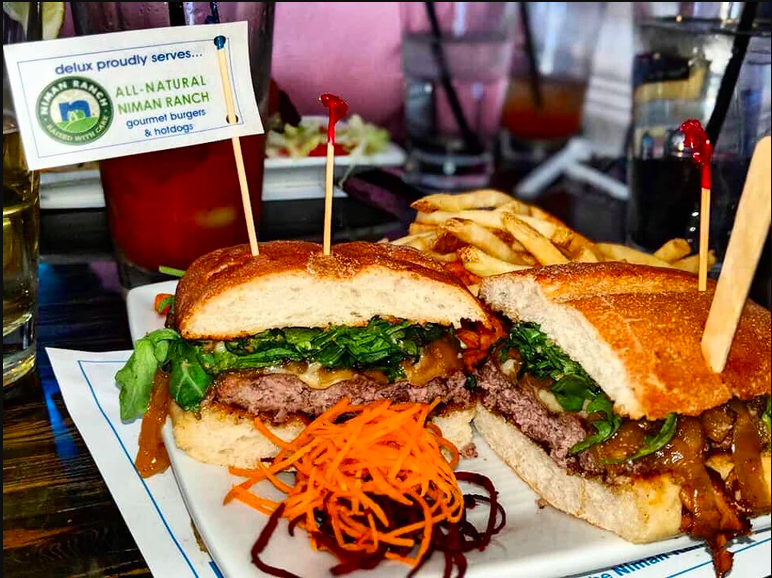 Hey Phoenix, you want burgers? You want sushi? Got em both—Delux Burger. A weird combo but Delux Burger handles the pressure well and likes seeing the look of disbelief on their customers' faces when yes, they have indeed successfully paired the two—with six award-winning burgers to boast. Call-ahead for take-out.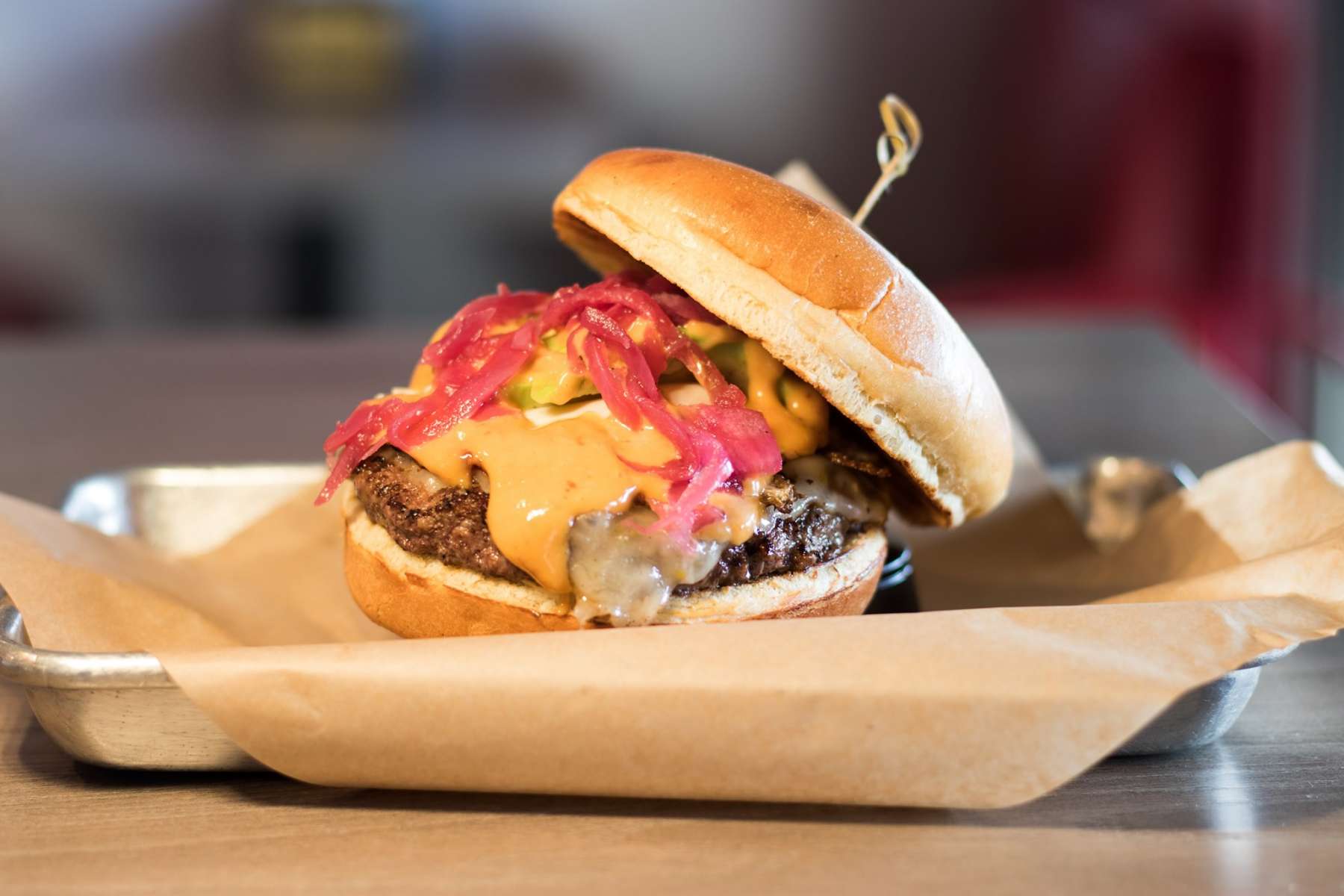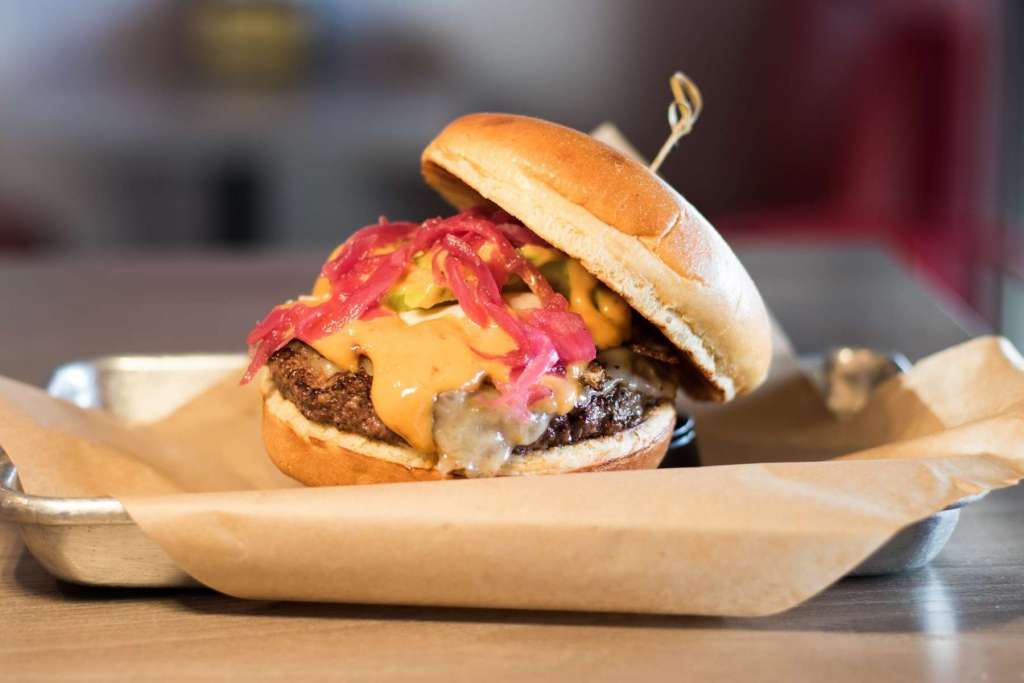 Started in a food truck right here in the valley, Aioli Gourmet Burger is constantly on award lists: from ABC's A-list to best-burger lists to our list. They're killing the list game, because they're killing their burger game. Head over to one of their three food-trucks or their brick and mortar and taste these passionately crafted creations. Only taking pre-orders on a daily basis, you can order take-out or delivery right here.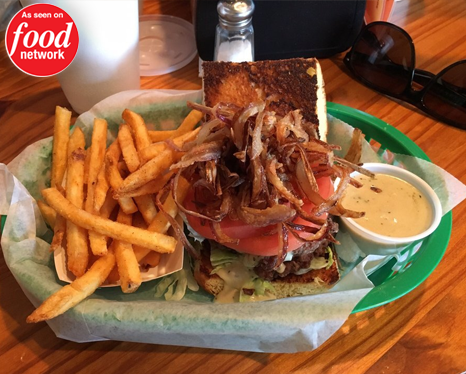 Featured on Food Network, The Travel Channel, and every other burger award list you can find, home of the Brûlée Burger, and mouthwatering even to look at, Paradise Valley Burger has been able to create flavor profiles leaving customers, and critics, weeping alike.
A family-welcome burger and sub-shop that has something for everyone, with flavors that could cater to the most sophisticated palettes. This is pure sand-which and burger art. Delivery and takeout available here.
Sister restaurant and owned by that of another restaurant in our 15 Best Phoenix BBQ article, rightly named Joe's real BBQ. If you are familiar with their BBQ, same principle applies at Joe's Farm Grilll: fresh ingredients right off the farm and onto your plate for a delicious meal that's always fresh, always satisfying, always delicious. Check their website on May 1 for take-out and delivery options.