Do you ever look at videos of crowds from before COVID-19, and your gut reaction is worrying about everyone standing too close? Where are the masks? It's like footage of an alien culture, one where people gathered in crowds and risked only a head cold. Ideas for acceptable and tolerated behavior changed a lot post-quarantine. You're a hero just by never leaving your house. With so many cultural norms changing, maybe we're overdue for a review of our perception of ghosts.
Before, a haunted house was fine for adrenaline junkies seeking a thrill – not a viable permanent residence. But now? Ghosts are just new friends who don't pose a risk of spreading COVID. Not a terrible deal. So, when the most haunted house in Ireland goes up for sale, maybe it's time to make a bid.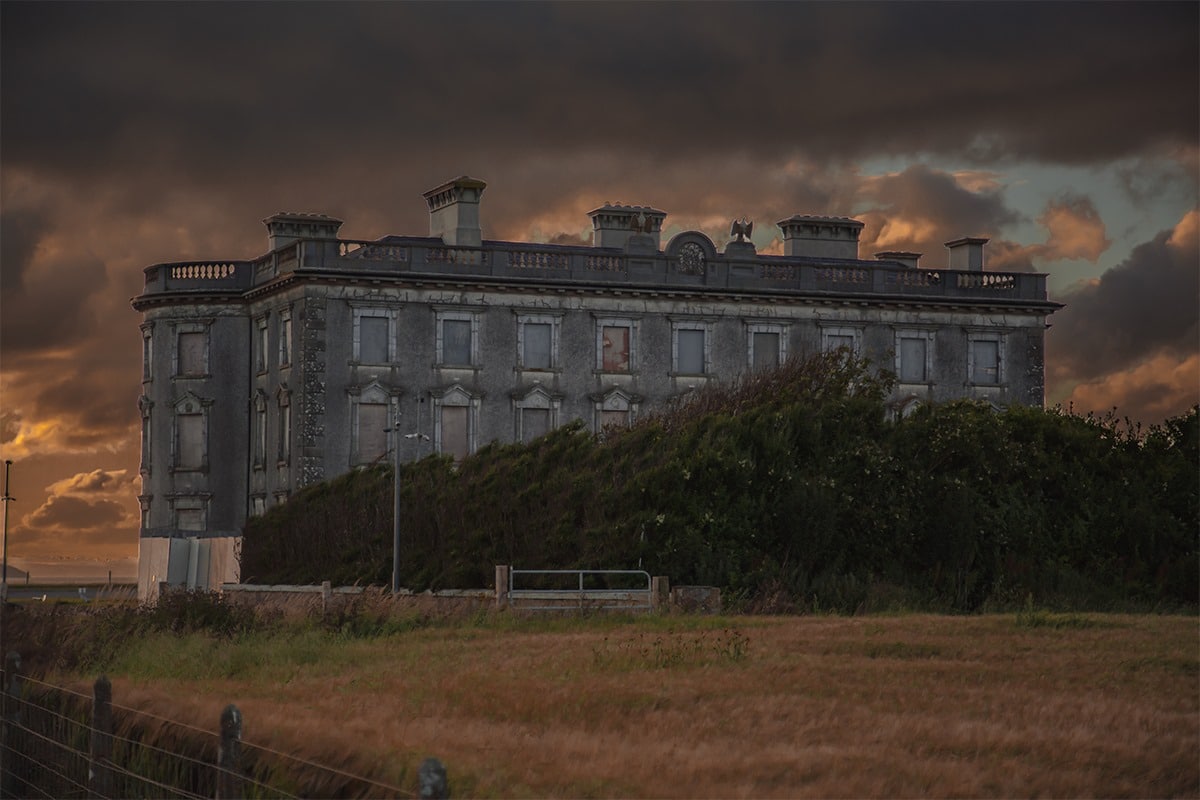 A 22-Room Georgian Mansion
Let's go ahead and pretend you were already in the market for a mansion. Lucky for you, this Georgian estate on Ireland's south-eastern Hook peninsula has just emerged onto the market. The 22-room pseudo-castle sits on 63 acres with a 4-acre garden and a private beach – a steal at $2.89 million. You'll be safe from future pandemics here. There's no risk you'll be lonely because rumor has it the Devil might still live in Loftus Hall.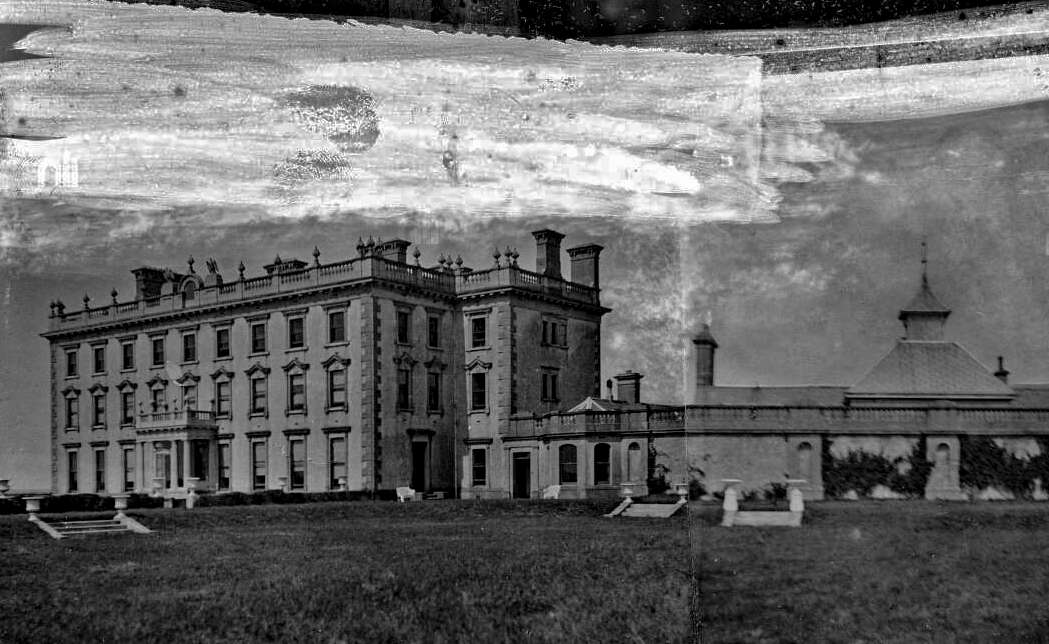 A Classic Ghost Story
Stormy seas drove a dark stranger's ship into Slade Harbour near the estate. Seeking refuge from the weather, he arrived at Loftus Hall in Ireland on horseback. The Tottenham family, who lived in the mansion at the time, welcomed him. Tottenham's daughter, Anne, fell in love with the mysterious stranger. He was only there a few days, but pickings were probably slim in the isolation of the mansion. During an evening card game, Anne dropped a card. When she bent over to grab it, she saw that beneath the table, the dark stranger that is living in Loftus Hall had cloven feet – the Devil!
He turned into a ball of fire and shot through the ceiling — just one of the mansion's costly repairs over the centuries. Poor traumatized Anne fell ill and succumbed to a state of madness. Her family locked her in the tapestry room – as was the custom of the time – so no one would witness her decline. A few years later, she died, but her spirit wanders the mansion halls, destined for an eternity of discontent. For a while, the Devil from Loftus Hall hung around too, until a Catholic priest came in and exorcised the property. You can guess the only area he didn't successfully exorcise – the tapestry room.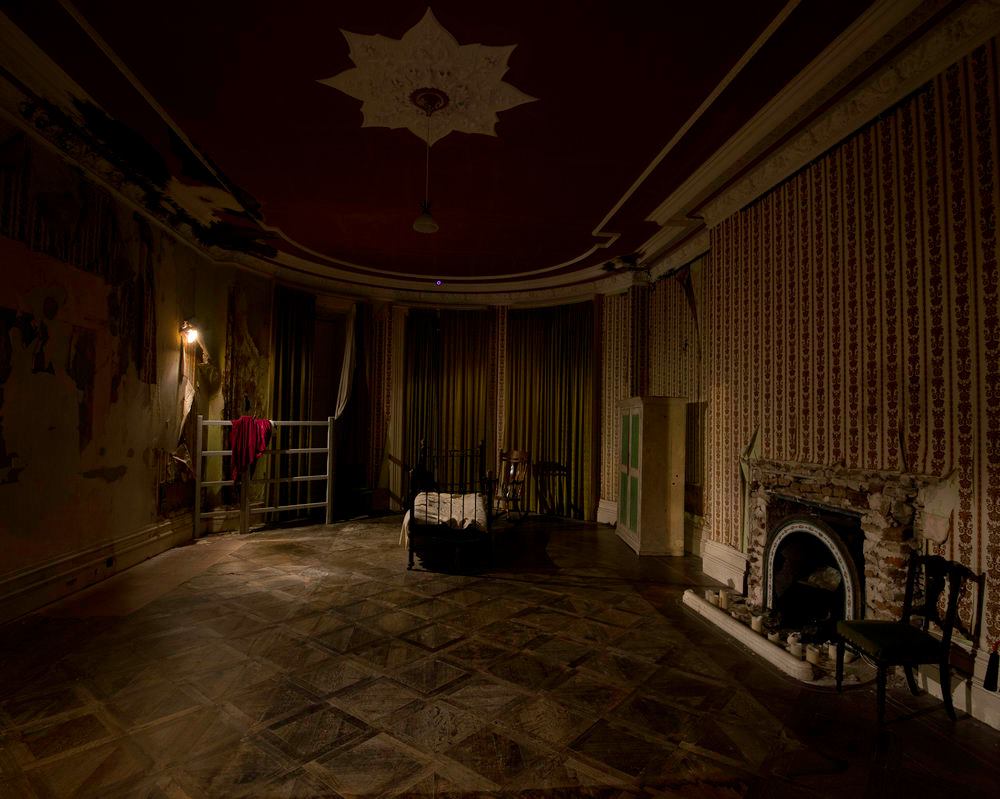 Experience the Mystery Virtually
You can live stream the six most-haunted rooms after the mansion goes into Paranormal Lockdown each night. There's immediate suspense watching the poor-quality videos of antique rooms cloaked in darkness. Want to seriously unsettle yourself? You can experience the streams through VR goggles, just like you're in the middle of a Paranormal Activity movie.
---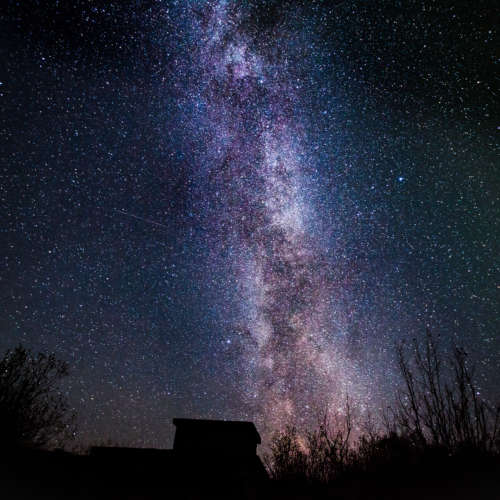 Find the Best Places for Stargazing
There aren't ghosts in space, right? View our list of the best places for stargazing.
Find the Best Places to Go Stargazing
---
It's a shame the mansion and Loftus Hall is selling. The current owners, Aidan and Shane Quigley, put in a lot of work to secure the dilapidated property and establish the mansion's ghost tours. They allow people to walk their dogs in Loftus Hall's gardens, and they host festivals on the grounds throughout the year. Fingers crossed that whoever buys it turns it into a hotel. We can't think of a better place to top our post-quarantine travel destination list.
Featured Image Credit: Loftus Hall Facebook Page