Whether you like rocking the outdoors or you need a bit of extra comfort to enjoy the atmosphere, there's an option for you. Arizona has plenty of beautiful campsites, and some are better for the so-called "glamping" near Tucson. If you don't want to sleep under the stars, you can take advantage of some more comfort-first options, like the cabins and campsite below!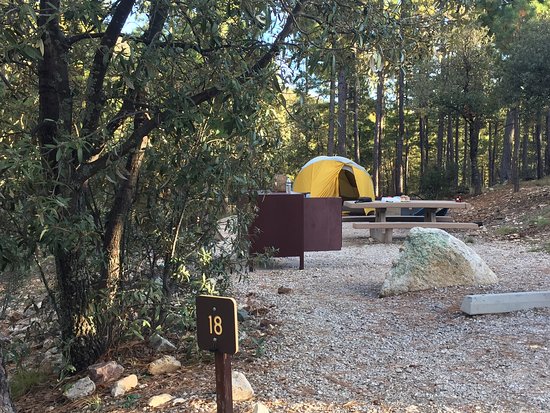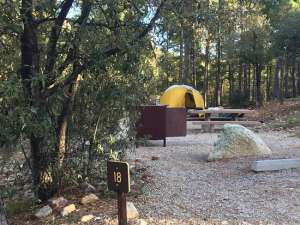 Coronado National Forest, Mt Lemmon, AZ 85619 
This six-acre lake is a beautiful trout fishing destination that also serves as a campground with 43 first-come sites and accessible parking. For only $26, you and five other people can tuck yourselves away in a camp unit that offers potable water and restrooms nearby. You don't have to go "roughin' it" to enjoy nature at this lovely locale! Even a day visit up to the lake only costs $10 for a single vehicle of six people to park — or you can pay $60 to get an annual parking pass for the lake if you plan to make many day trips in the coming year!
Coronado National Forest, E Organization Ridge Rd, Tucson, AZ 85750
Coming fully equipped to house up to four people, this spot features a bedroom, bathroom, living room, and even a kitchen to make you feel at home. The bedroom's bunk bed and the living room's queen-sized futon are proven to be comfortable, but you will need to bring your own bedding and other essentials like dish soap, towels, and toilet paper. This trade-off gives that frontier feeling without forcing you into the wilds, tent, and all. If you're looking to live in a bit of quiet, nature-filled isolation, this cabin is perfect for you and a couple of friends for only $125 a night!
Madera Canyon, Green Valley, AZ 85614
This romantic getaway proves a great destination for couples wanting to get more out of nature. From the trailheads and alone time to the available Wi-Fi, kitchen, and entertainment amenities, this cabin covers all the bases — even for couples who differ on their opinions about the great outdoors. This property also requires a 6-night minimum stay, so having everything at your fingertips can be a great thing. This pet-friendly (cats and dogs only) and secure lodging in Madera Canyon has great views and starts at $115 a night, depending on when you book your romantic getaway trip!
675 Dead Horse Ranch Rd, Cottonwood, AZ 86326
Dead Horse Ranch State Park sits on the Verde River near Sedona. As a longer trip from Tucson than the rest, we included this last — but that doesn't mean it's a bad choice. On the contrary, the eight single-room cabins on this campground are ideal for taking off a few work days and sitting amidst the trees. With heating, cooling, and electricity provided, this is a fantastic place for a feel of the frontier without the fuss of outdoor living. There's also a shared barbecue ramada and family-style shower facilities — the perfect mix of "camping" and "glamping" near Tucson. Cabin fees start at $60 a night, plus a $5 reservation fee, and you can make your plans even a year in advance, making this a premier stop for anyone who likes to plan ahead for their nature stays.
Featured Image Credit: The Dyrt