There's a lot about Arizona that's fun — or even scary — and we want you to celebrate that with some costumes that are made just for Arizonans to enjoy. Whether you're reaching back in history or using something monumental like the Grand Canyon, these costume ideas are ones that are Arizona-specific in some way, making it really fun to celebrate the state we live in!
An Ill-Fated Visit To The Grand Canyon
Whether it's for a family trip, an influencer selfie, or a hike down the rim, people travel far and wide to come see the Grand Canyon in all its majesty. But what happens to those who get too close to the edge? You can come up with that part yourself in a creative mess of gore if you like — with your dark humor really shining as you show off your "Ill-fated visit to the Grand Canyon" costume. We recommend something a little touristy, with some bone showing if you can help it.

The Cochise County Cowboys
It's the wild west out here, ain't it? Why don't you try dressing up as an outlaw? In Pima and Cochise County in the late 19th century, a series of outlaw cowboys — essentially cattle thieves, would ride into ranches and steal cattle to take out of Arizona territory (then a part of Mexico) and into the U.S., where they'd sell them off. One of the earliest organized crime syndicates in America, these guys were not to be taken lightly. But you can bet they make for a pretty memorable ensemble on Halloween!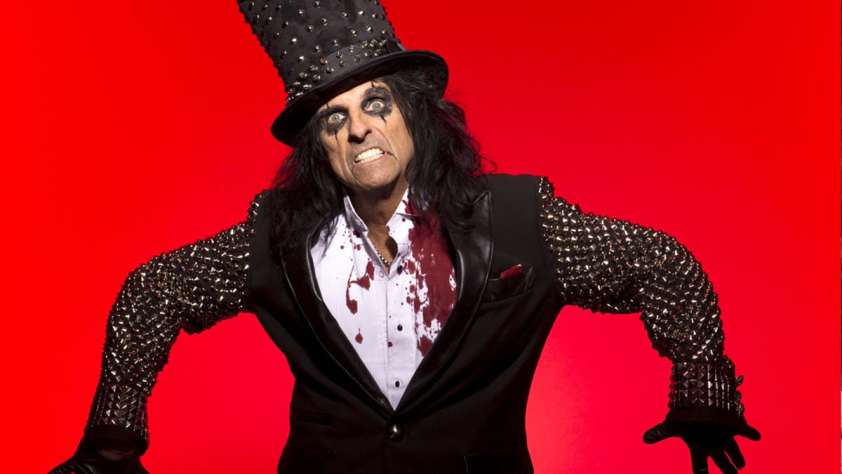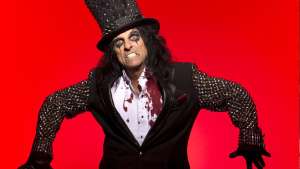 Alice Cooper
In case you don't know already, the rock icon Alice Cooper is a very proud Arizonan, and if you were to choose a legendary musician with a recognizable look, he's a perfect choice. The tumbling, unruly dark hair, the black, deepened eye socket makeup, and even the iconic top hat are all great ways to distinguish yourself as the frontman of the eponymous rock band.
A Diamondback — The Real Kind
If you are an Arizonan, you already know that the Diamondbacks are the state's baseball team. But, while you could easily dress up as a player, there's another kind of diamondback that you could dress up as for Halloween. A diamondback rattlesnake is a cool, enigmatic creature where the team gets its name, and if you want, you can use makeup to really build a one-of-a-kind, snake-inspired costume. And, if you meet anyone dressing up like Indiana Jones, let's just say you have at least one person you know you can scare. After all, we all know how Indie feels about snakes.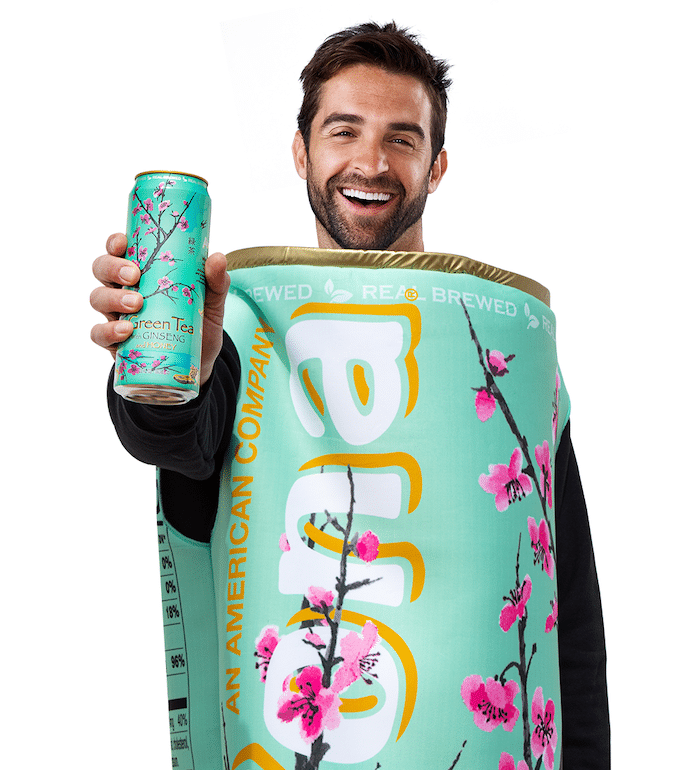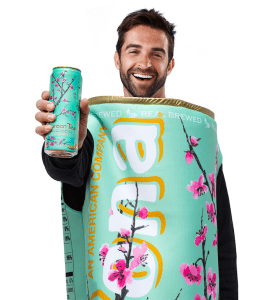 A Refreshing Can Of AriZona Iced Tea
Okay, yes, AriZona iced tea is actually based in New York. But, it is "Arizona specific", in that you know the name (and the taste) immediately, and even their branding evokes the sense of Western beauty we all enjoy out here. This refreshing beverage is found in fridges all over the country, and if you dress up as one of their recognizable tall cans, you might just find yourself winning many nods of approval on Halloween night.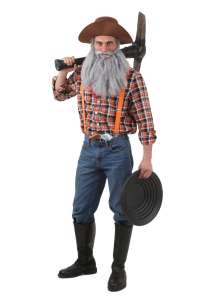 A Copper Miner
There's a lot that Arizona is known for, but there's only one reason why it's called the Copper State: it's where a decades-long mining industry enrooted long ago. While there are gold and silver mines present as well that famous reddish ore, it's copper that was so prevalent that it made for a lot of mining towns out here. So, if you want to be Arizona-specific, paint some rocks with a copper hue and bring your pickaxe to really look like an early 20th-century copper miner!