Let's say you went to the store. You saw dozens of gas grills with different features you never heard of, such as rotisserie burners, surface, and more. There is nothing more demotivating and stressful than planning a purchase without knowing what you're exactly buying. Your mind is filled with questions and hesitation. Gas grills can serve for years and be an amazing addition to your cooking skills, but you might want to learn a bit more about available products before purchasing. As you definitely don't want to throw your money down the drain, here are some important things you might want to know before investing in a gas grill.
The Number of Burners
Depending on the number of burners, you will be able to fit from 2 up to even 12 people. For instance, gas grills with 3 burners can satisfy up to 10 hungry guests. It might be difficult to achieve satisfying heat distribution with any fewer than 3 burners. On the other hand, a device with 2 burners takes up much less space, which might be a perfect choice if you're an owner of a small balcony rather than a garden. Before buying, make sure that burners are far enough from grates so that there are not too close to meat. This way, you will be able to avoid burnings.
Material Quality
The quality of the material should be another thing to focus on before making a purchase. The main part of the grill is usually made of cast iron and stainless steel. Because of its incredible durability and resistance, most of the professional cooking equipment is made out of this material.  
However, you might want to thoroughly check if the body of your grill is made of clear stainless steel without additives. Some manufacturers tend to do shortcuts; they offer grills made mostly of aluminum casting with only a little bit of steel added and sell them as 'stainless steel' products. Watch out for those measures as they might lower the quality of your grill and cause rusting.
Keep in mind that even grills made of the best available materials will rust anyway if they are not cleaned properly. Your potential grill's longevity lies in your hands alone and the way you take care of it.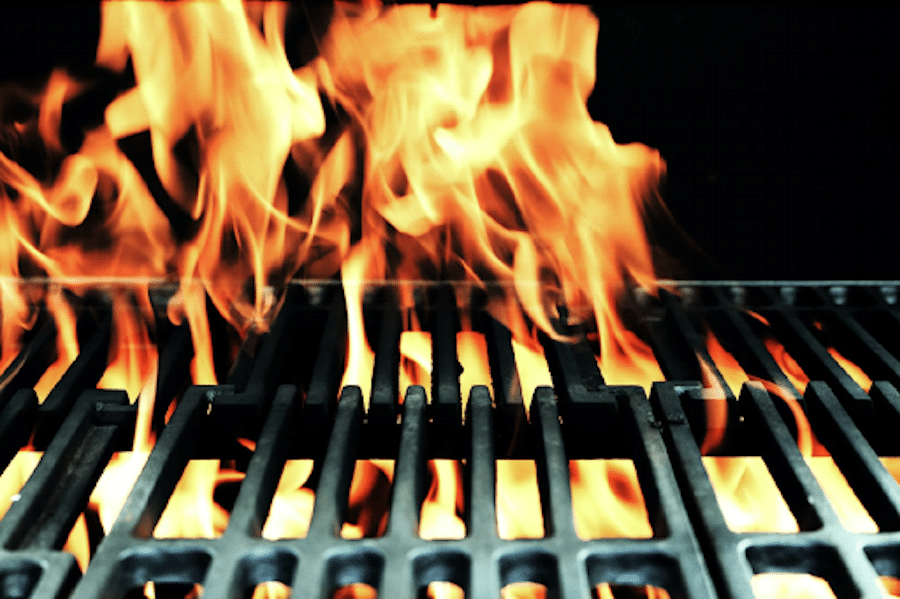 Size
The size of your grill should be determined by the storage place and the number of people you will cook for. As an owner of a huge terrace, you can undoubtedly choose bigger options and organize immense BBQ feasts for your family and guests. 
But don't worry if you don't have that much space – grills with 2 burners are usually the perfect fit for small balconies and can still make your dinners unforgettable!
Additional Features
Would you like a smoker box? Or maybe a multi-level cooking surface? There are many additional features you might want to include in your gas grill. However, keep in mind that a basic grill allows you to cook lots of delicious meals and experiment at the same time. To keep costs down, choose only the features you actually need and will use.
Heat Distribution
While looking for your perfect gas grill, you might have stumbled upon the BTU rating. What is it? This measurement refers to the amount of heat created by a burner. But it doesn't necessarily mean that grills with higher BTU produce more heat. This factor depends on the size of your grill and the material it's made of. In other words, a device with lower heating power might still work much better than the ones with higher BTU due to the quality of materials.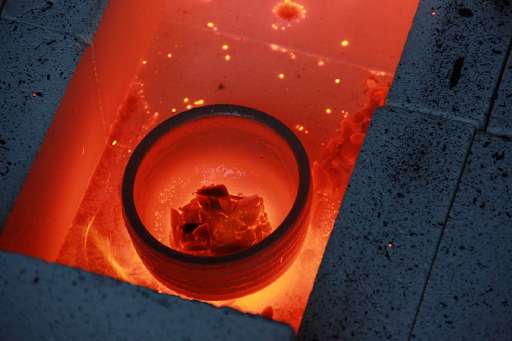 Brand & Warranty
Before buying your dream gas grill, check the reputation of your chosen brand. Read reviews of grilling specialists available online and check how long this manufacturer has been in business; the construction design, craftsmanship, and used materials need time to test. If the brand has been present on the market for more than 5 years, and their customers don't complain about the durability and resistance of the materials, you are more likely to be satisfied with your purchase.
A trustworthy company believes in its products by offering a long warranty period. This length should be an important factor influencing your final decision.
The Bottom Line
Finding the perfect gas grill might be time-consuming, but you definitely want to make the right choice as it's a pricey purchase. Pay attention to the quality of materials and don't hesitate to check the brand's reputation to avoid any additional stress in the future. If you set your expectations and requirements clearly, the process of making purchases will go much smoother. Figure out a place for your grill and estimate the number of hungry guests you usually have. We hope you've found this guide useful while researching gas grills, which will surely make your evening feasts splendid.
Gas Grills Featured Image Credit: Pixabay