Is there a more iconic summer snack than the hot dog? It's lunch, and it's dinner–it's a sandwich that's easy to eat on the go. You'd think there wouldn't be much debate with encased meats, but you'd be wrong.
Boiled or grilled? Mustard or ketchup? Sweet or hot relish? These are the decisions that matter. We're digging in to find out how cities prepare their hot dogs. Find out if you agree with your fellow citizens, or if it's time to pack up and move someplace new. We have compiled a list of 13 popular regional hot dog recipes in America.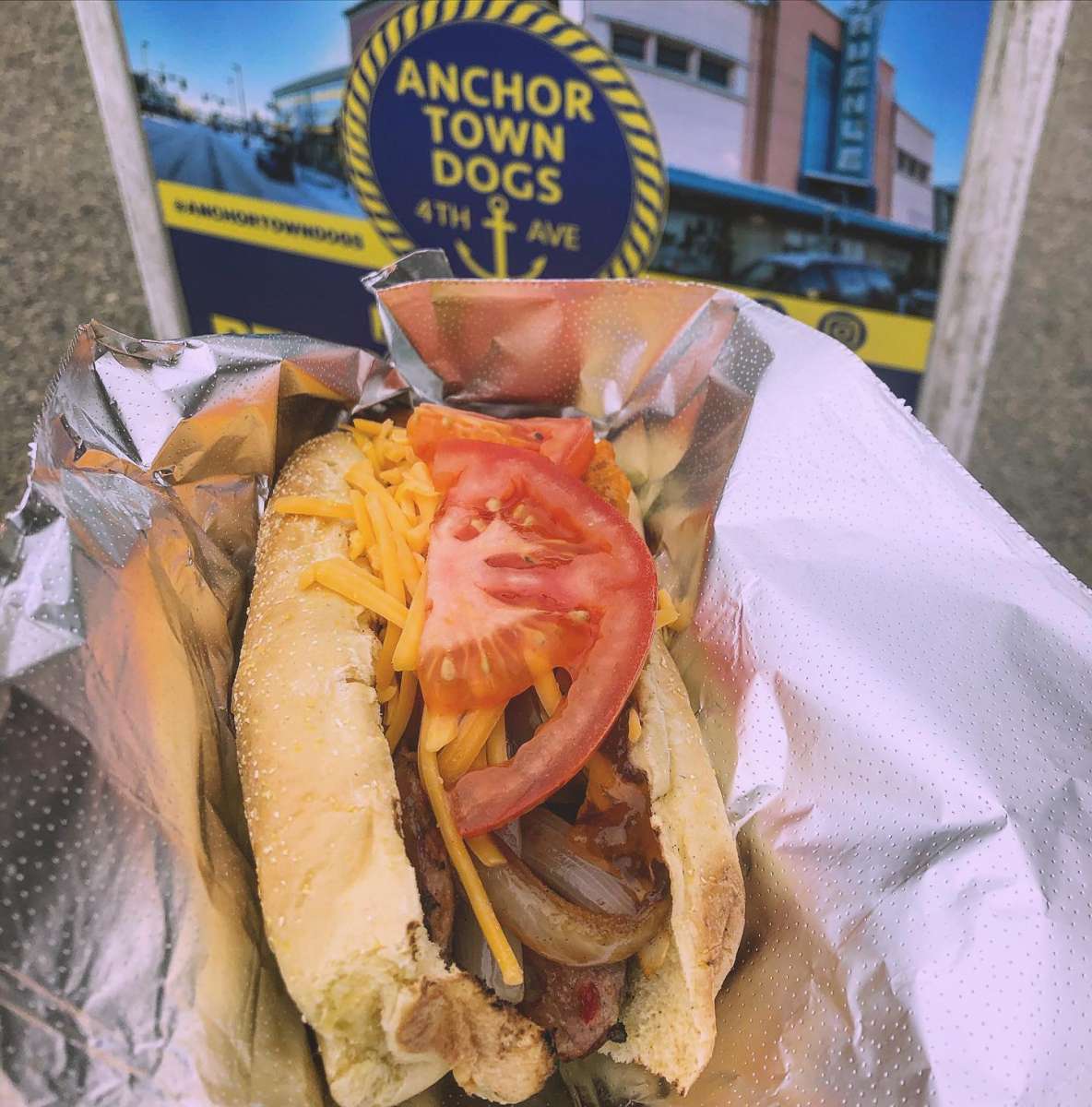 Anchorage
Hot dogs in Alaska add a third meat to the traditional pork/beef blend–caribou. This gourmet hot dog recipe features grilled onions deglazed with Coca-Cola. The condiments are your own choice–mustard, ketchup, and relish are all allowed.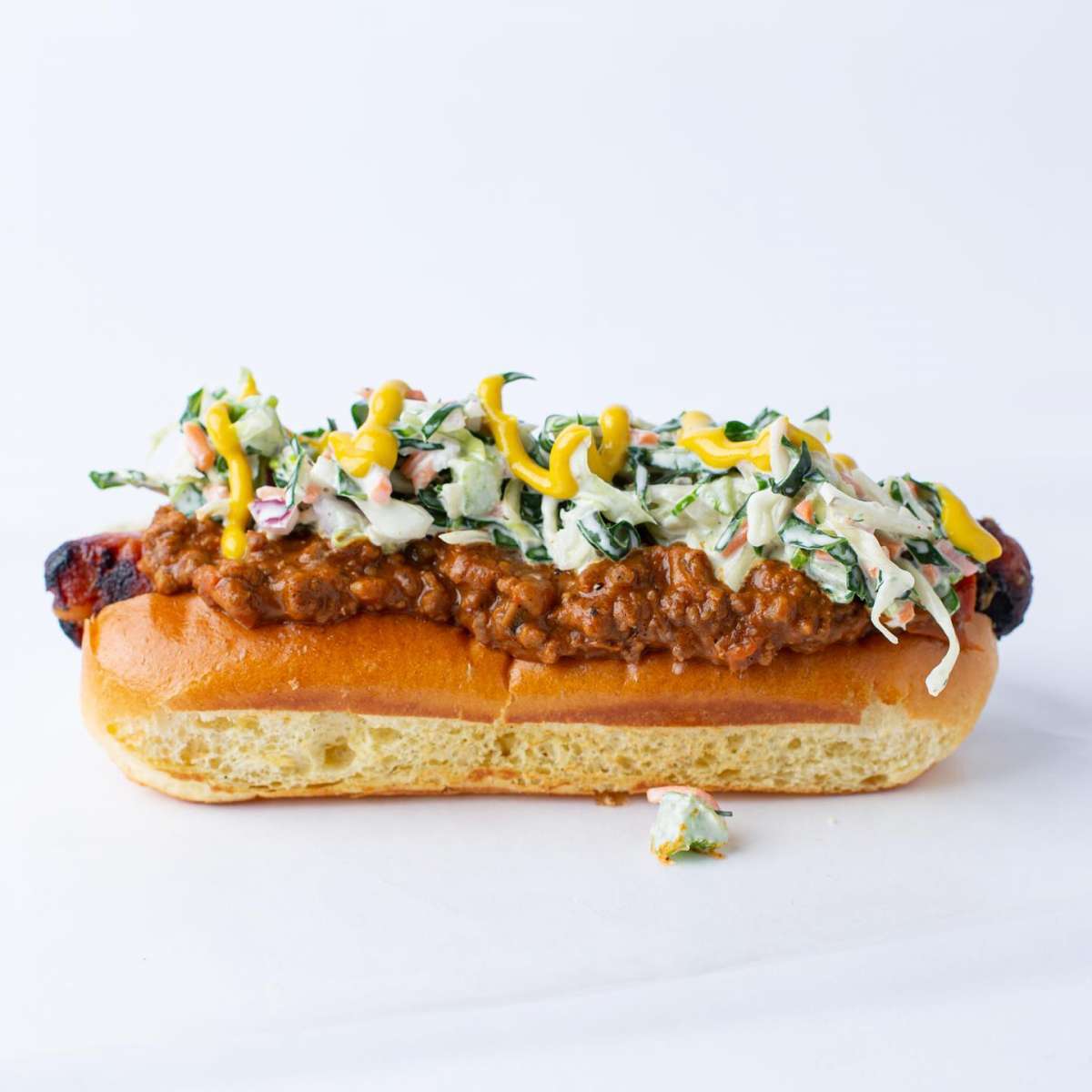 Atlanta
If you've never heard the phrase chili-slaw, you've never ordered a hot dog in Atlanta. Spicy chili combined with tangy, creamy coleslaw and maybe a swipe of yellow mustard.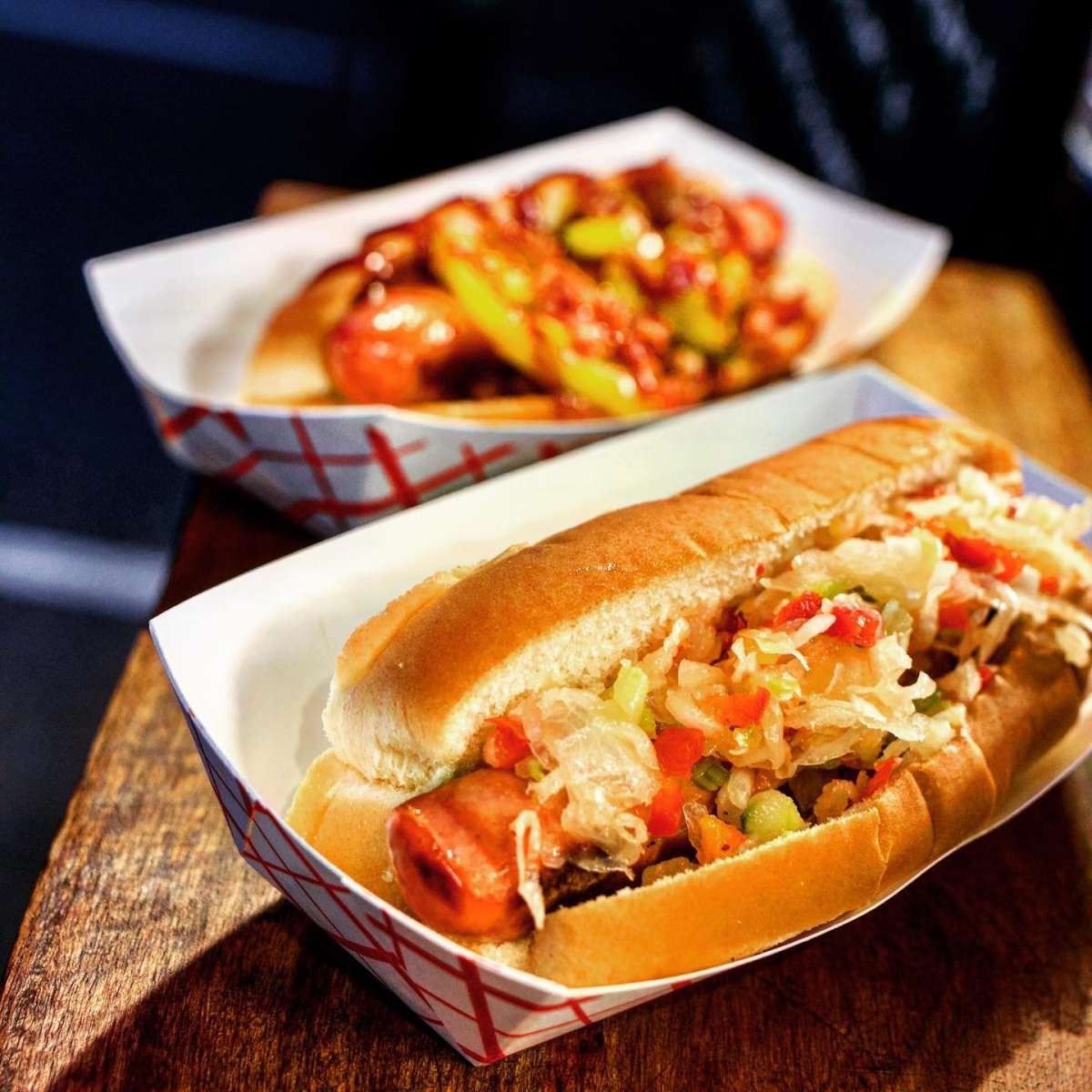 Providence
Called "wieners" in Rhode Island, they're thinner than traditional hot dogs and a blend of veal and pork. A spiced meat sauce fills the rest of the bun and then finely chopped raw onions, celery salt, and–you guessed it, yellow mustard.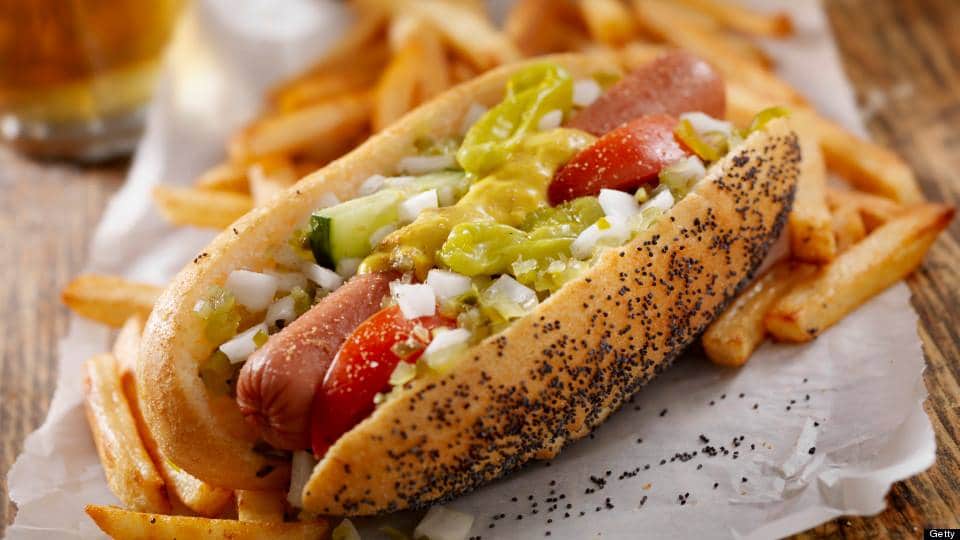 It's a hot dog disguised as a salad. The traditional Chicago hot dog recipe includes fresh tomato slices, sport peppers, pickles, sweet relish, celery salt, and yellow mustard.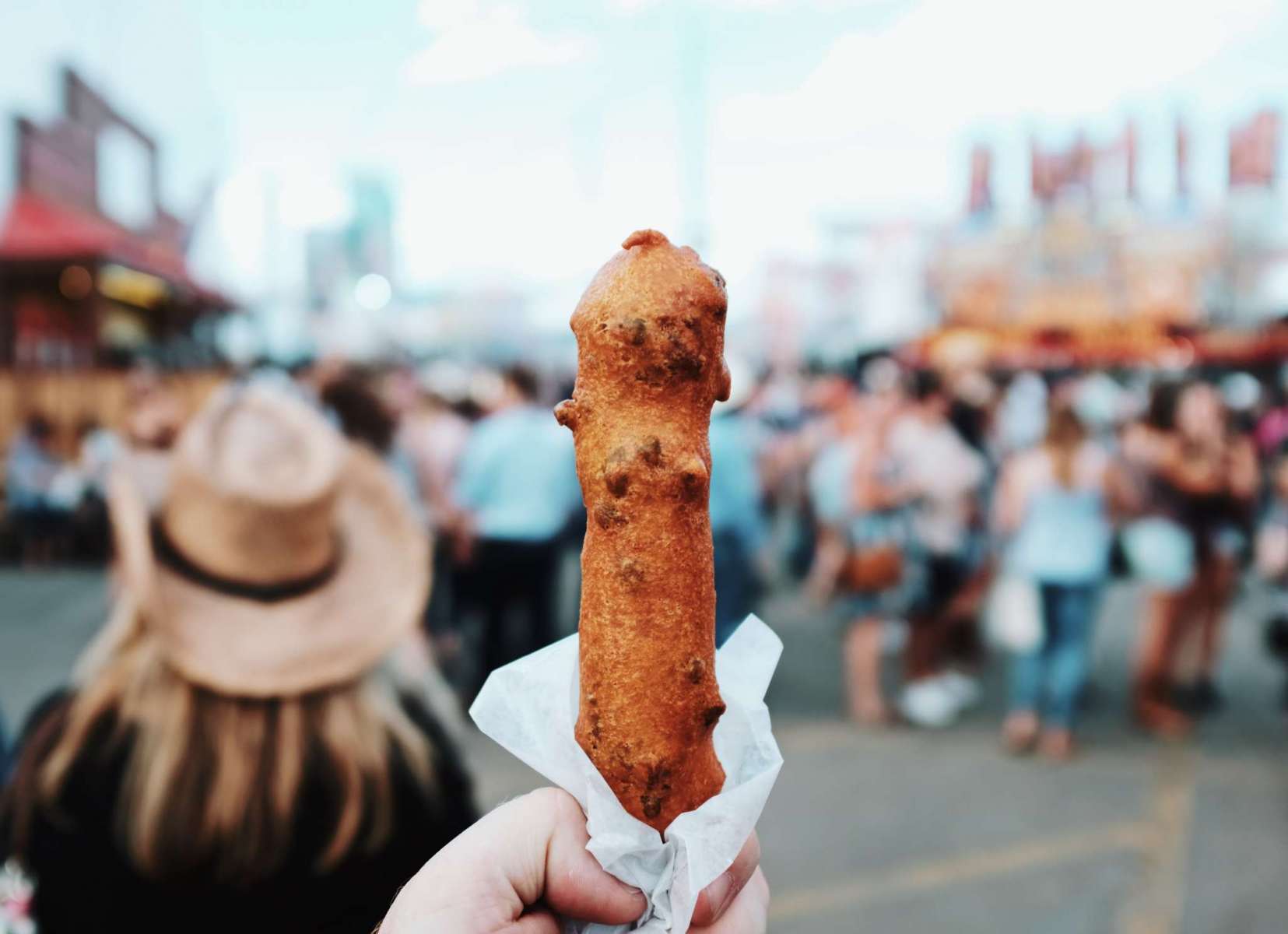 Dallas
We expect some division here, but in Texas, expect your hot dogs on a stick, slathered in cornbread batter, and deep-fried. The corn dog got its start in Texas but became the signature food of state fairs and children's birthday parties all on its own.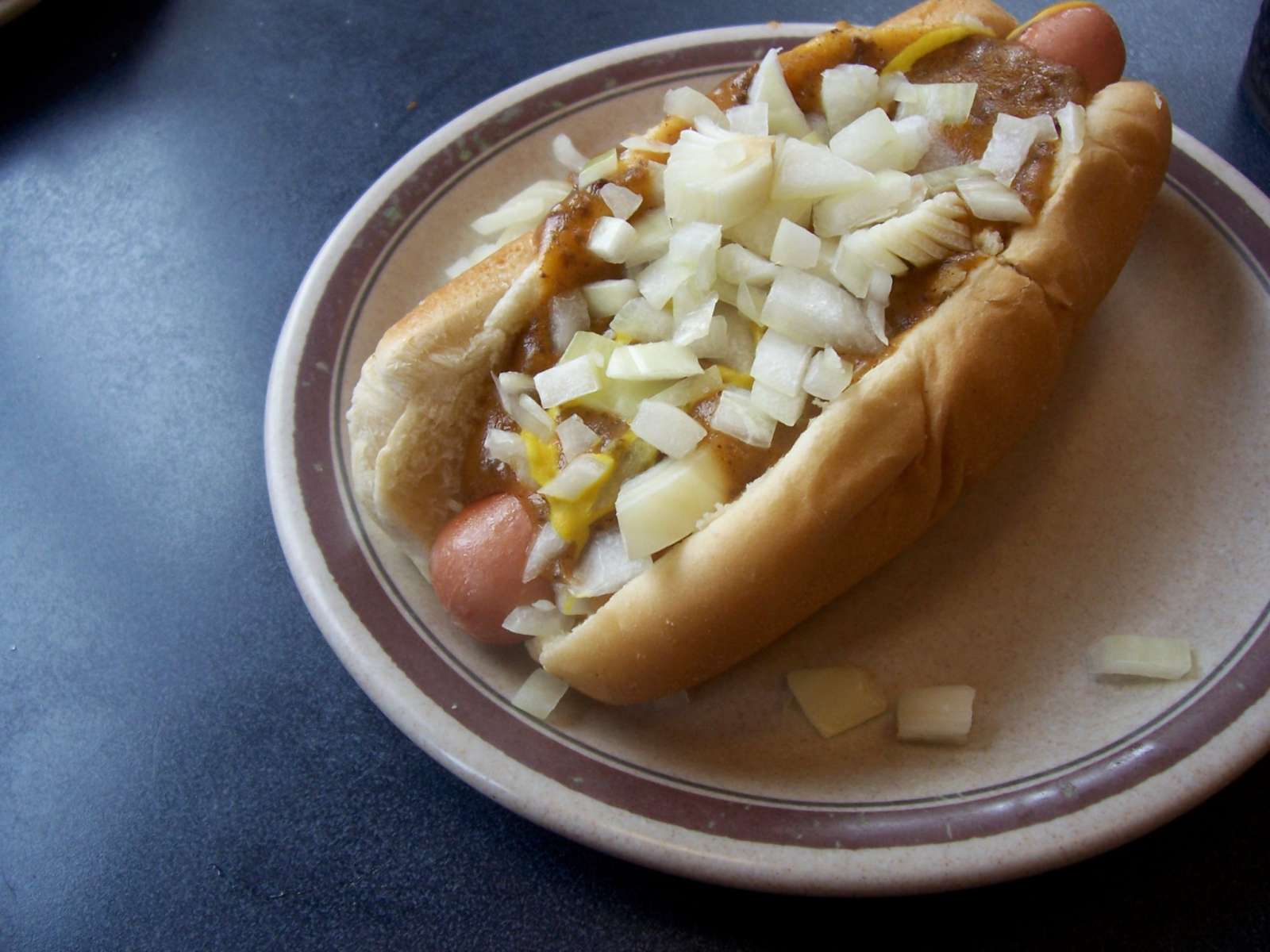 Detroit
You'll hear them called Coney Dogs in Michigan. This gourmet hot dog recipe features a slathering of spicy chili, cheddar cheese, and raw onions.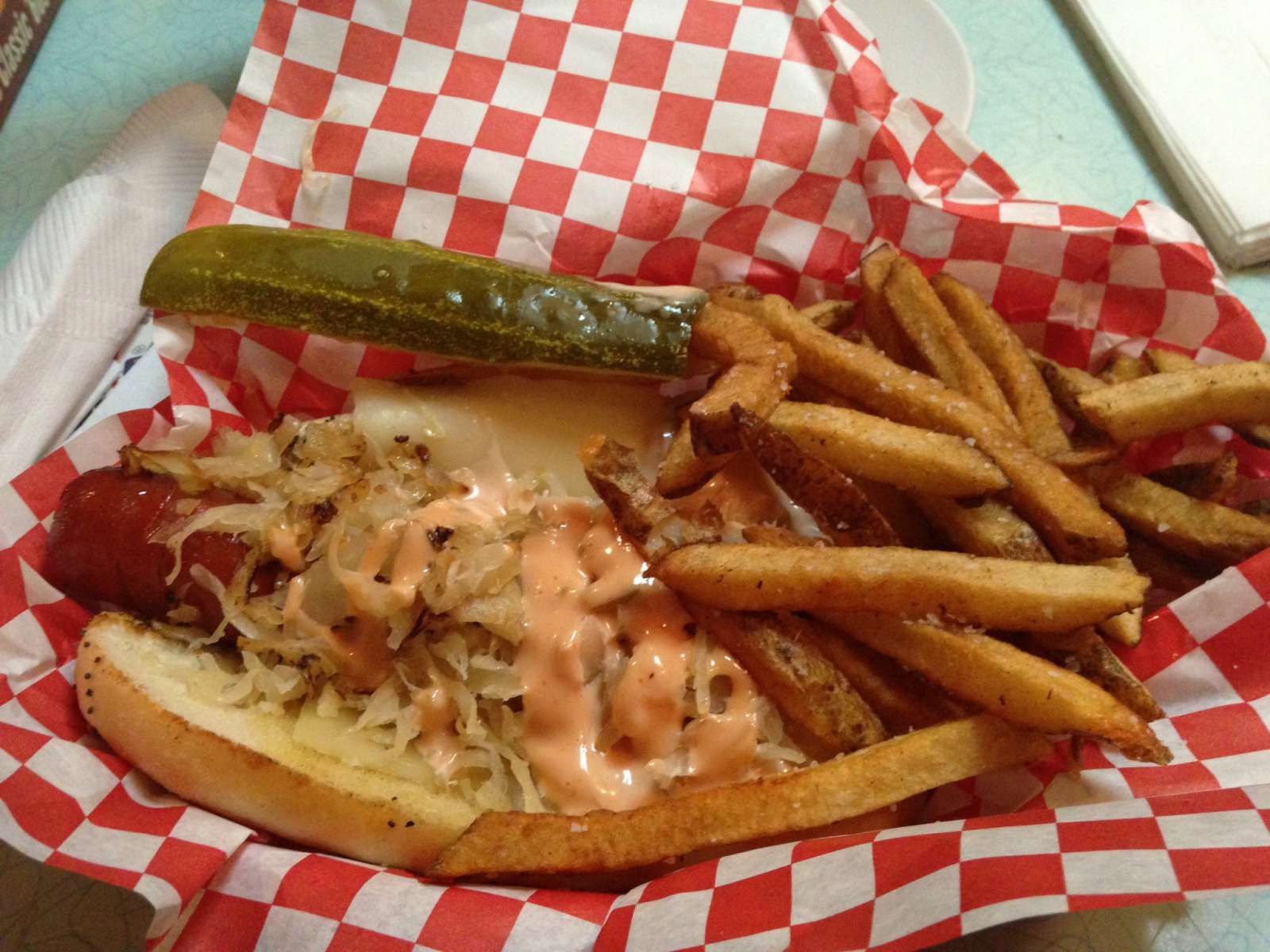 Kansas City
A mash-up between a Reuben sandwich and a hot dog. In Kansas City, the hot dog comes on a sesame seed bun, with melted swiss cheese, sauerkraut, and brown mustard.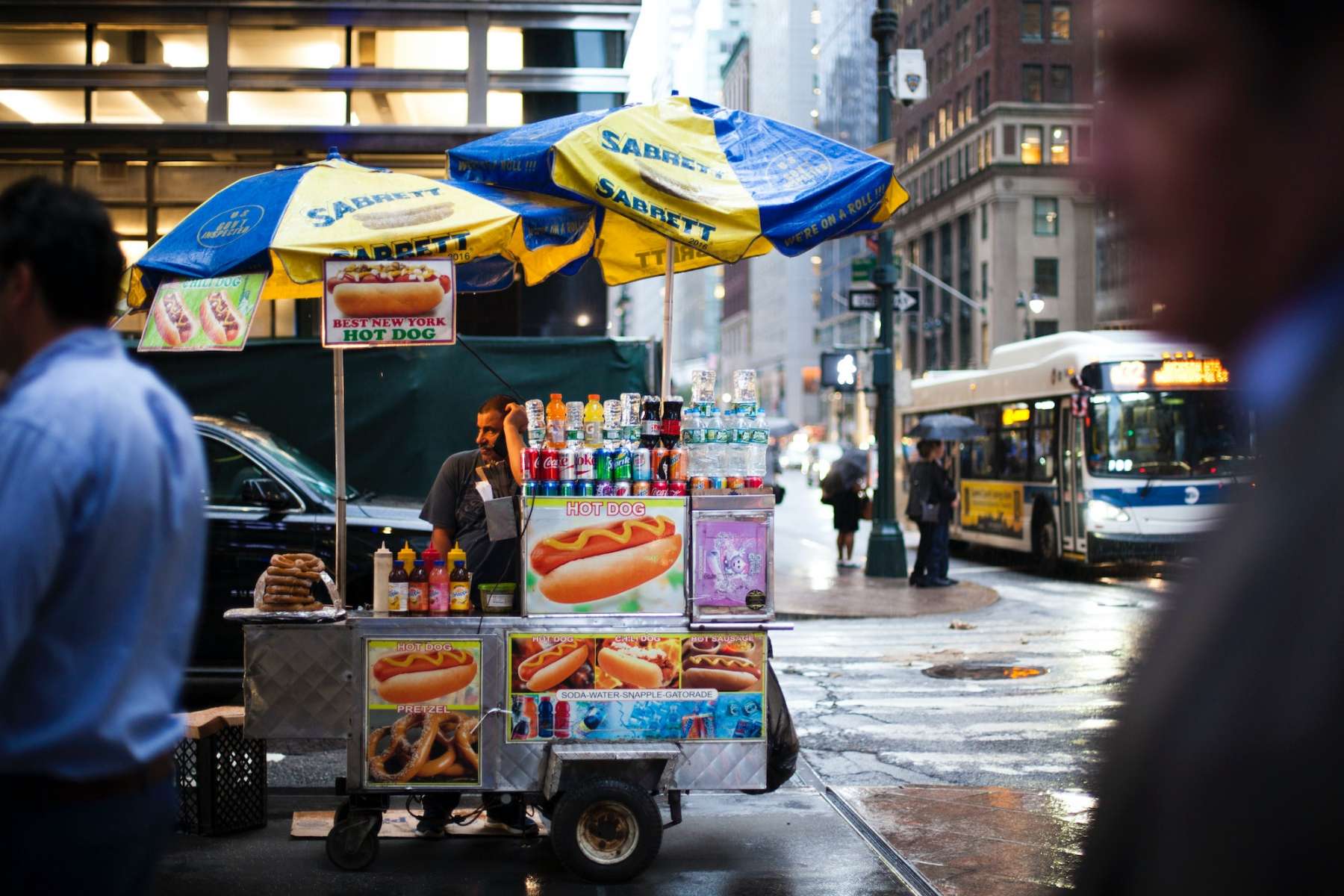 New York
Order a hot dog in the Big Apple, and you'll immediately understand the hype behind his hot dog recipe. Order a hot dog slathered with spicy brown mustard then topped with onions sauteed with tomato paste, and sauerkraut.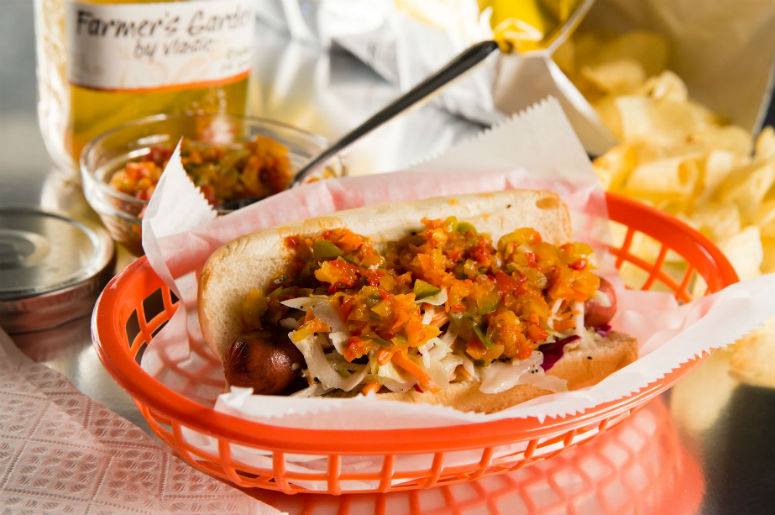 San Francisco
Bacon-wrapped hot dogs are popular across California. In San Fran, they use plenty of mayo and mustard, plus lettuce and fresh tomato to make a solid case that hot dogs are, in fact, sandwiches.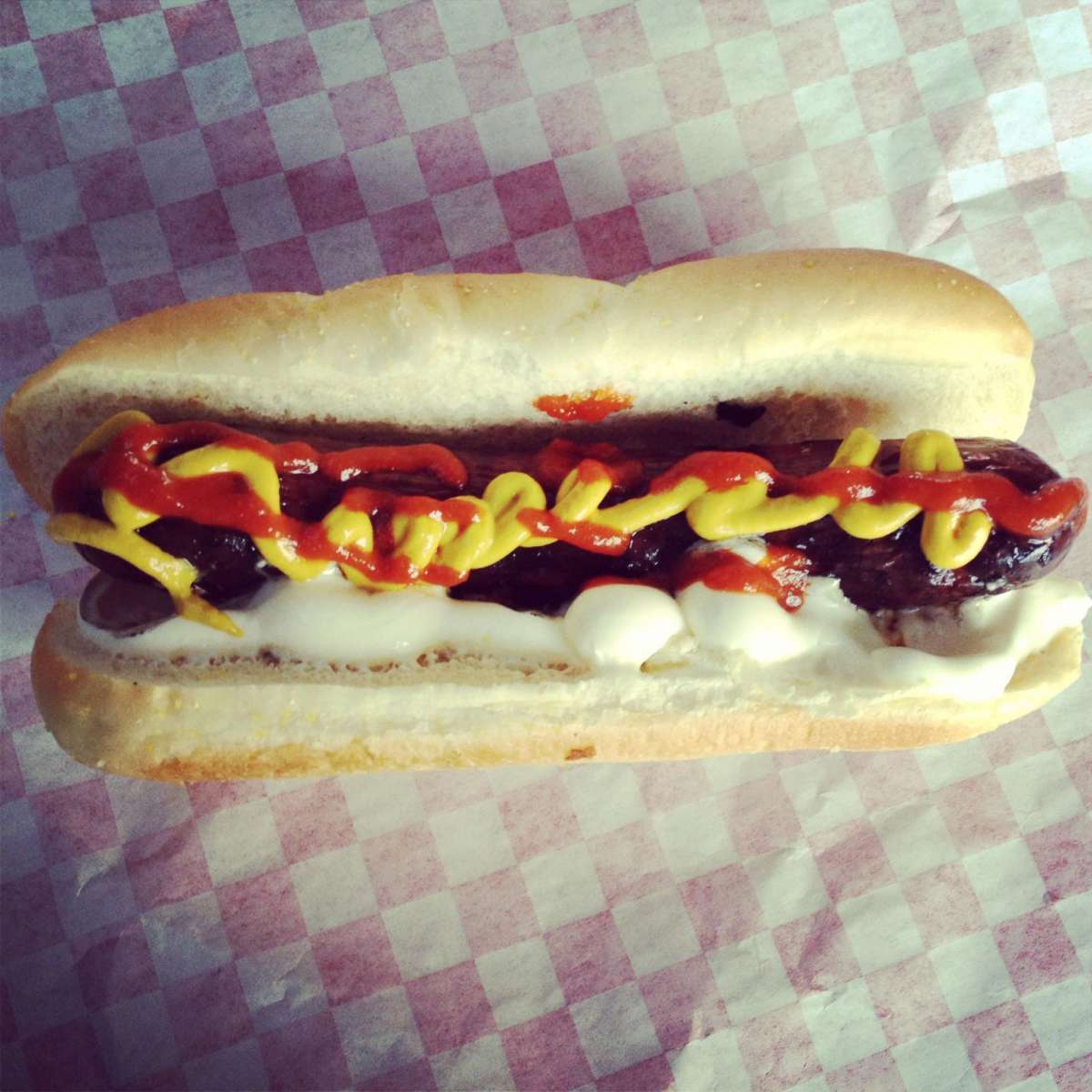 Seattle
The new kid on the block, the Seattle Dog, established itself just a decade ago. It's a Polish sausage grilled until it splits, sitting inside a toasted bun coated with cream cheese. Toppings include grilled onions, jalapenos, sauerkraut, mustard, barbecue sauce, even Sriracha hot sauce.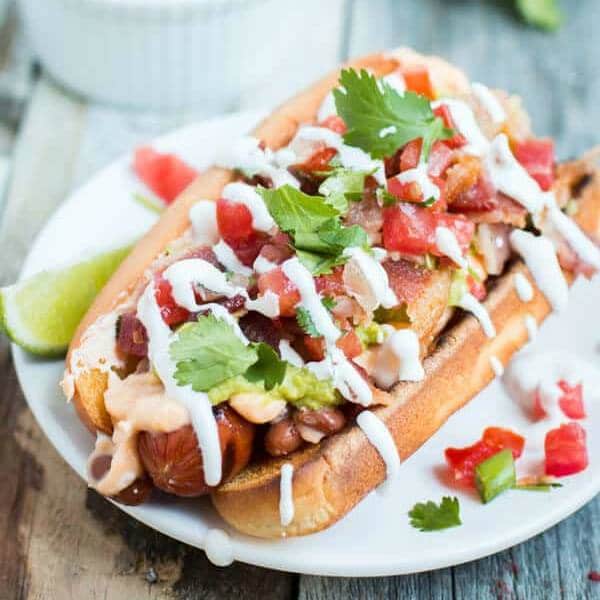 Phoenix
The Sonoran Hot Dog originated in Sonora, Mexico, but wasted no time before it arrived in the States. This delectable hot dog recipe is includes a hot hod wrapped in bacon then topped with pinto beans, grilled onions, jalapeno, pico de gallo, mayonnaise, and of course–mustard.
---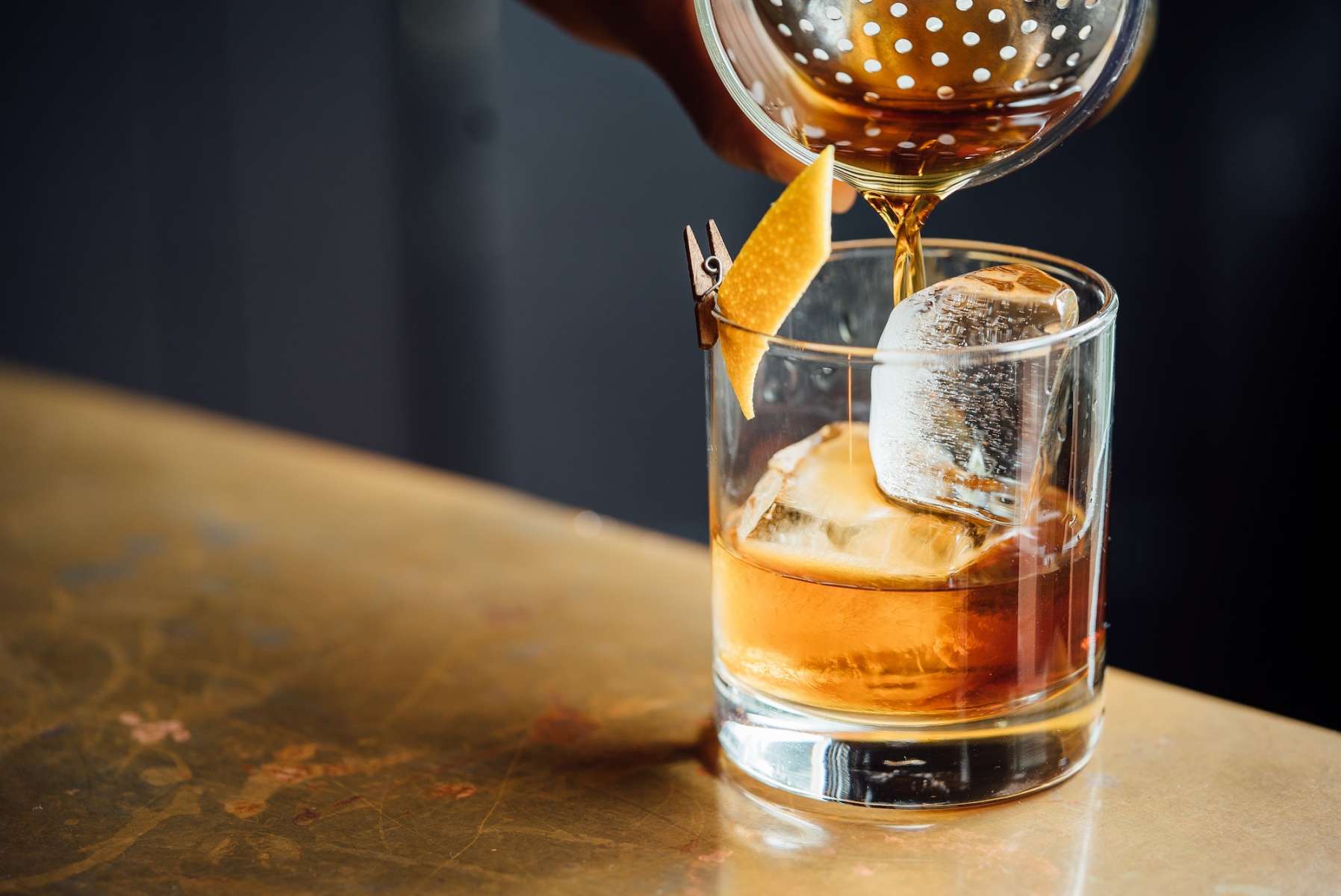 Find the Best Ways to Mix Whiskey
Whiskey and hot dogs? Sounds like the best combination on the planet. Here are some good ways to mix your boozy accompaniment.
Find the Best Way to Mix Whiskey
---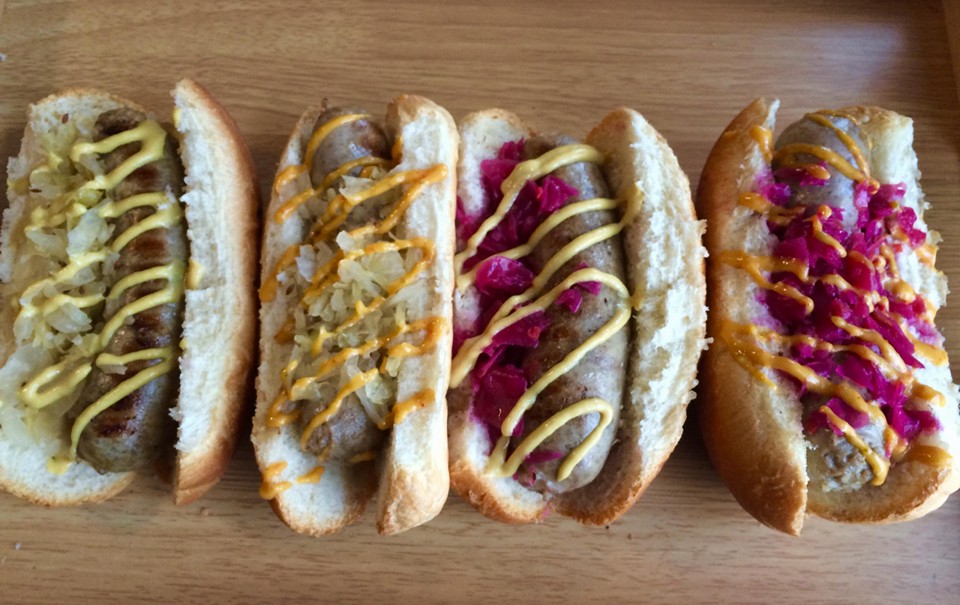 Milwaukee
Don't expect a hot dog bun when you order a hot dog in Wisconsin. The dog is usually made of sausage and comes on a hard roll, with butter, spicy mustard, sweet pickles, and sauerkraut.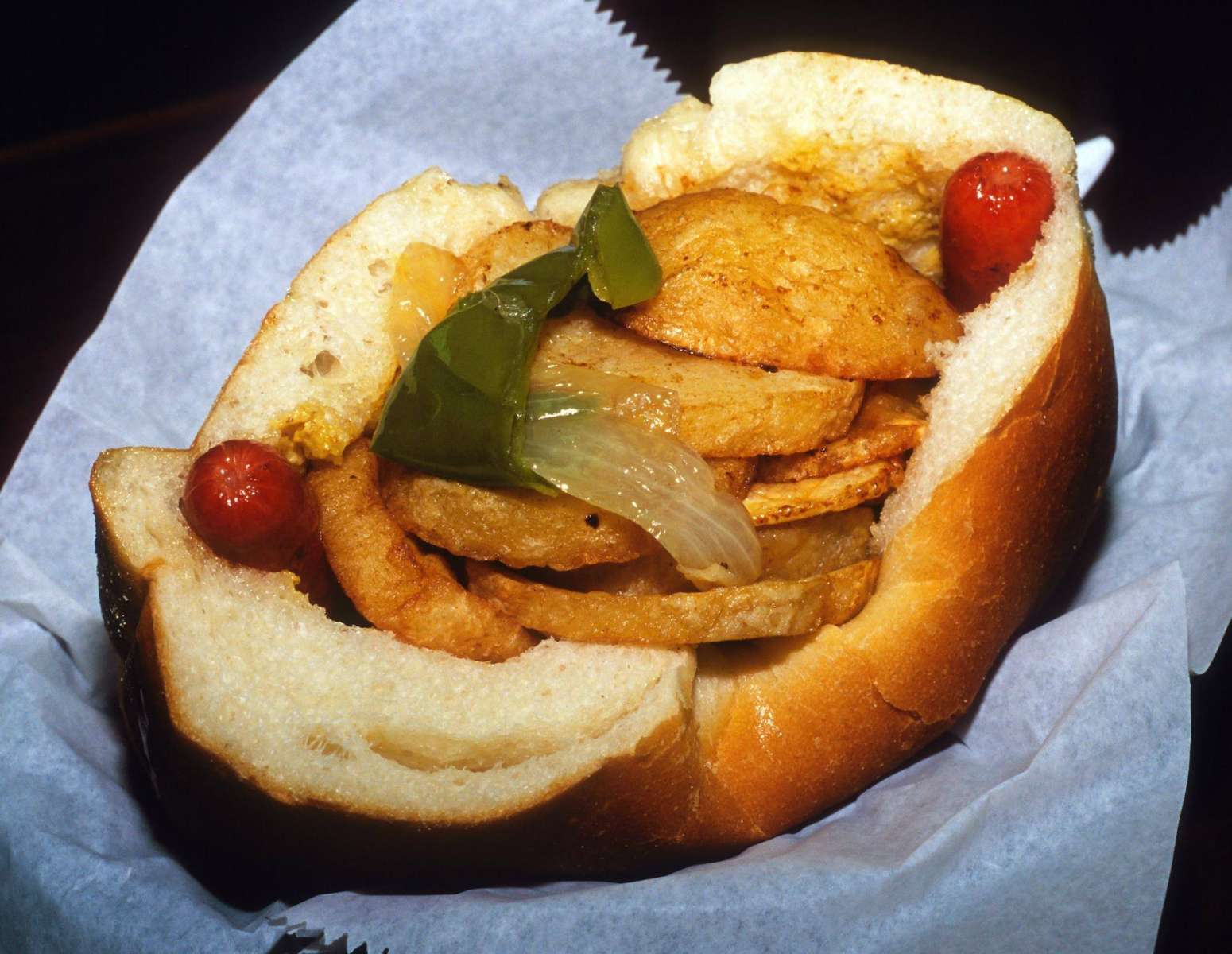 Newark
No surprise that New Jersey serves up an Italian twist on a classic American gourmet hot dog recipe. The deep-fried sausage comes on pizza bread with onions, peppers, and crispy red potatoes.
Featured Image Credit: Peter Secan on Unsplash