From east to west, the heated debate over which state has the best hot dogs is ongoing. But we'll let you decide. Here's our comprehensive list of the 25 best hot dog restaurants in America.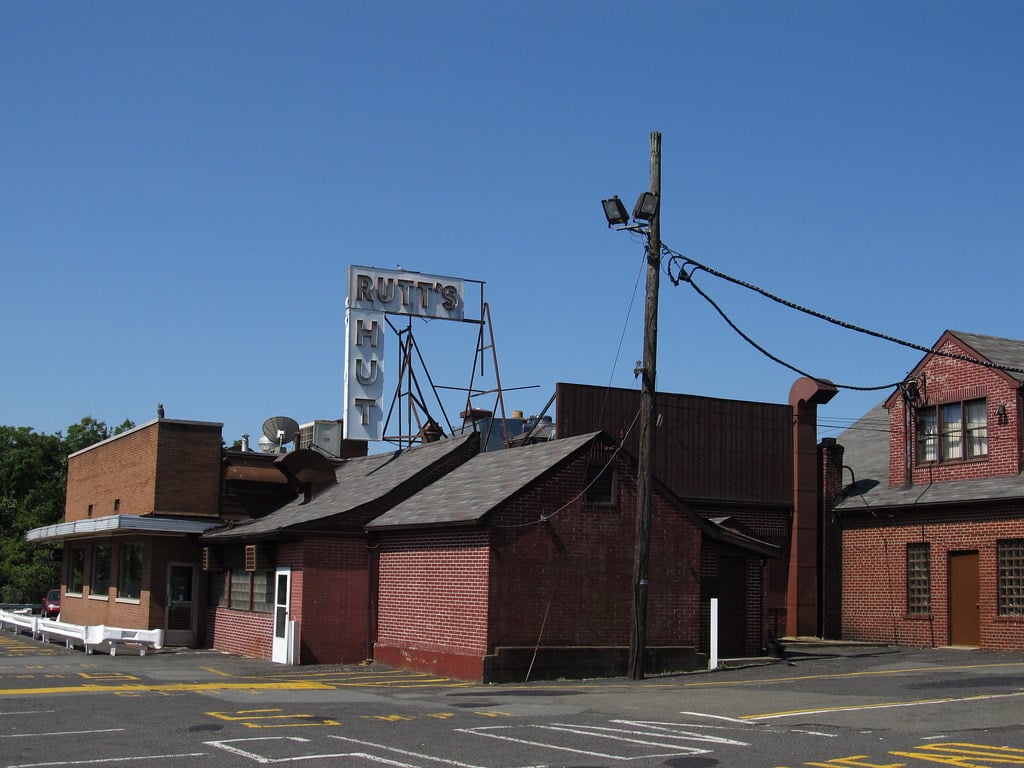 417 River Road, Clifton, NJ, 07014
A legendary hot dog joint since 1928, Rutt's Hut is known for the Ripper, a deep-fried hot dog topped with mustard and their famous relish. The menu has barely changed in the last century.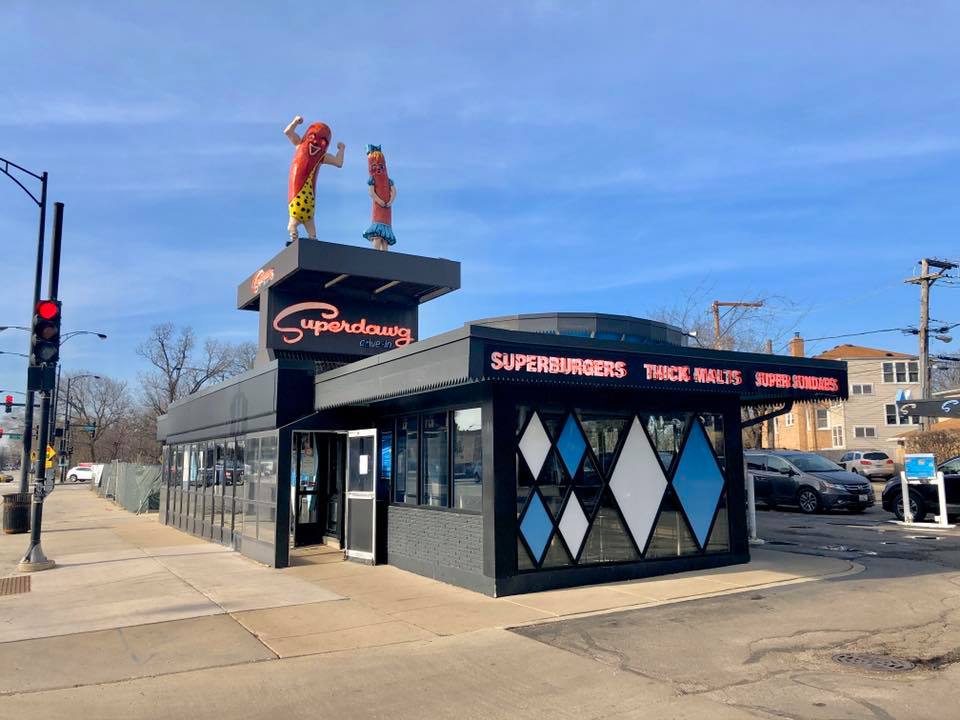 6363 N Milwaukee Ave, Chicago, IL 60646
This family-owned classic hot dog restaurant opened in 1948 and has carhop service and an unforgettable atmosphere. Their famous dogs are topped with mustard, chopped onions, a hot pepper, and a dill pickle.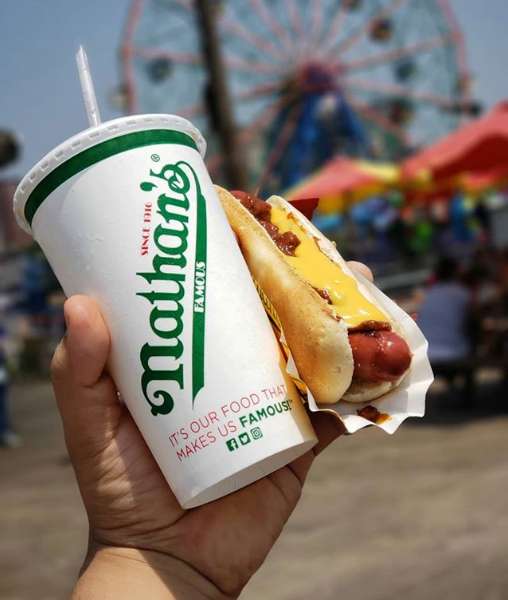 1310 Surf Ave, Brooklyn, NY 11224
Possibly the best hot dog stand in the world, Nathan's Famous has been serving Coney Dogs in Brooklyn's Coney Island since 1916.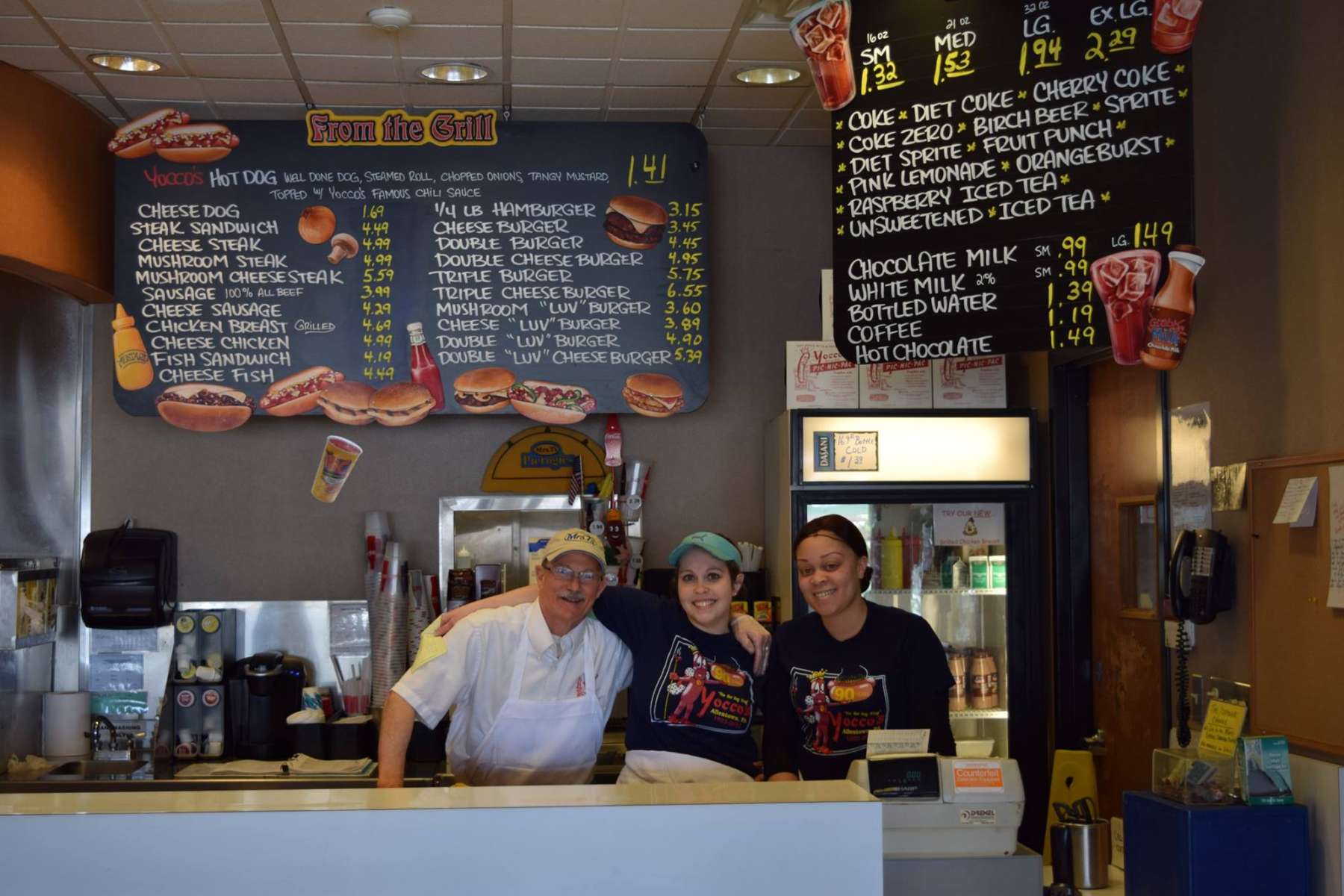 Multiple Locations, Allentown, PA
A multi-generational hot dog restaurant in the Leigh Valley, Yocco's recipe has barely changed since the 1920s: well-done hot dogs, mustard, onions, and a famous meat-based chili sauce.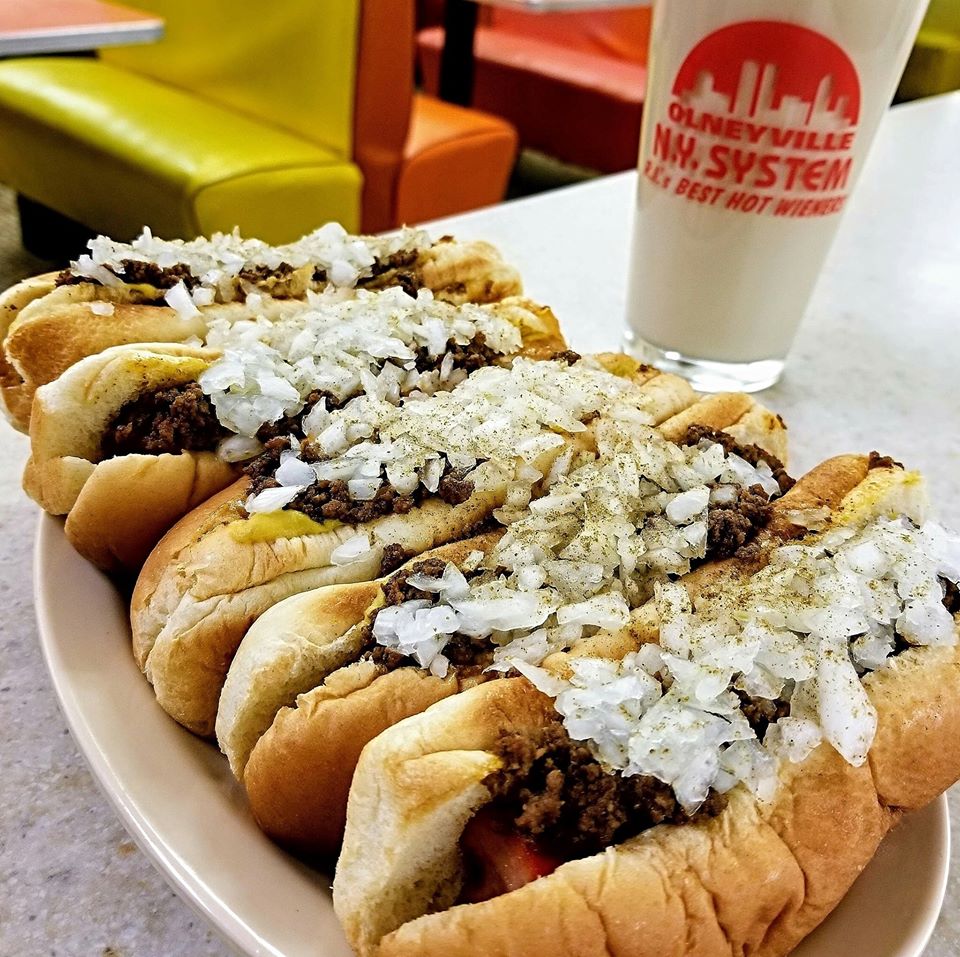 18 Plainfield St, Providence, RI 02909
If you are looking for the best hot dogs in America, we suggest traveling to Olneyville NY System Restaurant to try the small franks. The franks are topped with mustard, onions, celery salt, and legendary "wiener sauce."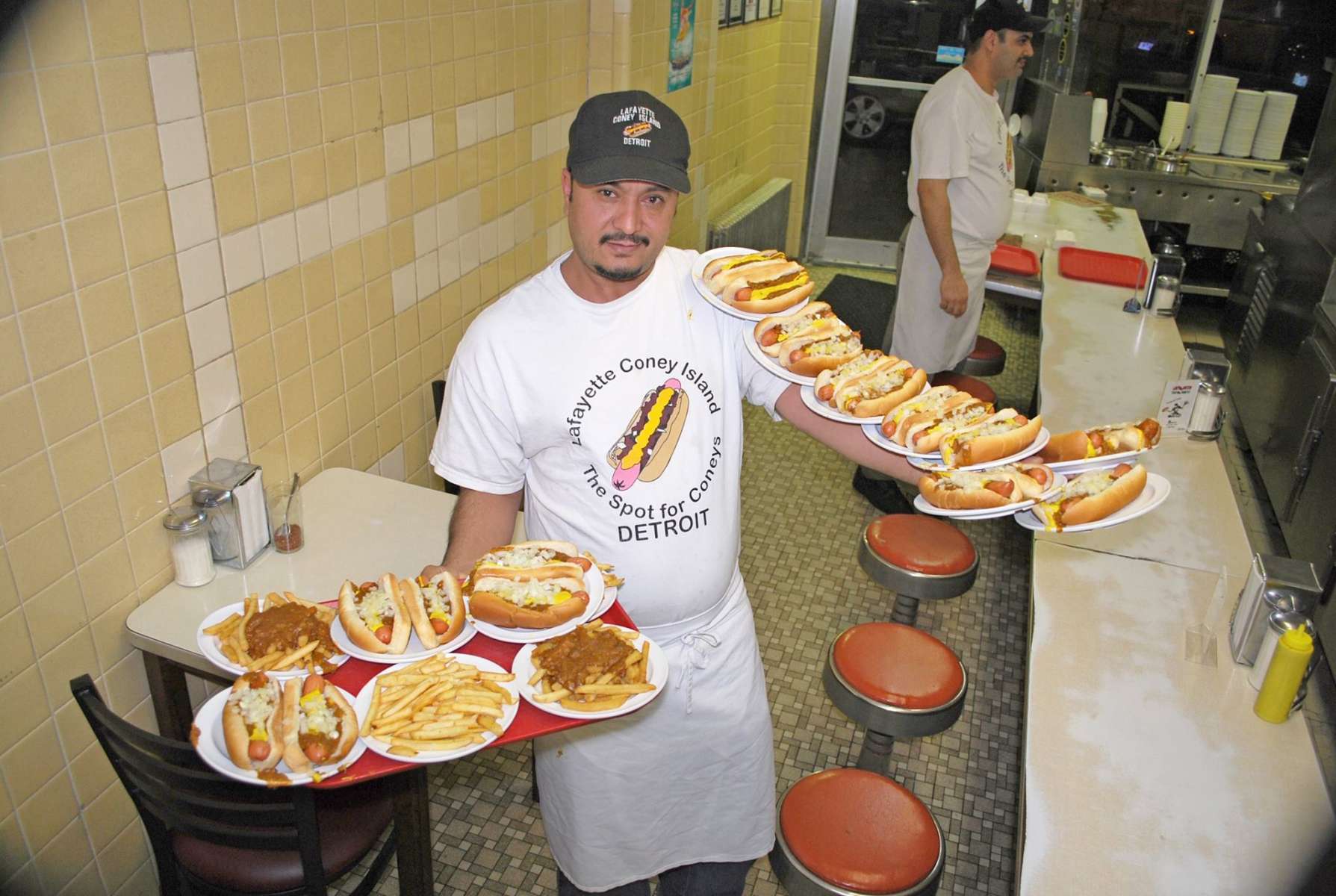 118 W Lafayette Blvd, Detroit MI, 48226
A Detroit staple with an unforgettable retro charm, Lafayette Coney Island hot dogs are known for their salty and smoky flavor, famous coney sauce, and crispy fries.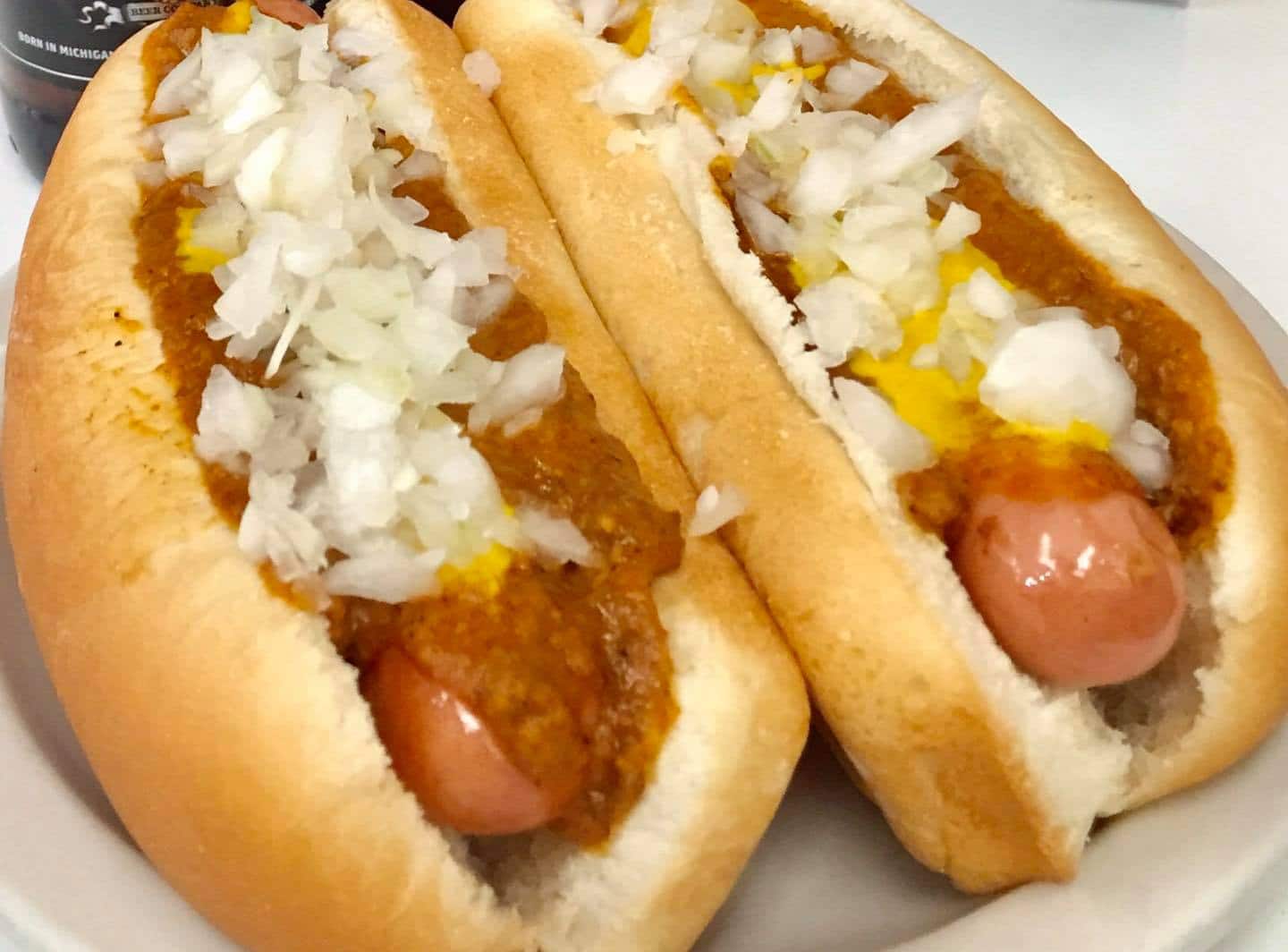 114 W Lafayette Blvd, Detroit, MI 48226
Family-owned since in 1917, their dogs are topped with their original chili sauce, onions, and mustard. Located next door to Lafayette Coney Island, its a must-stop for all hot dog lovers.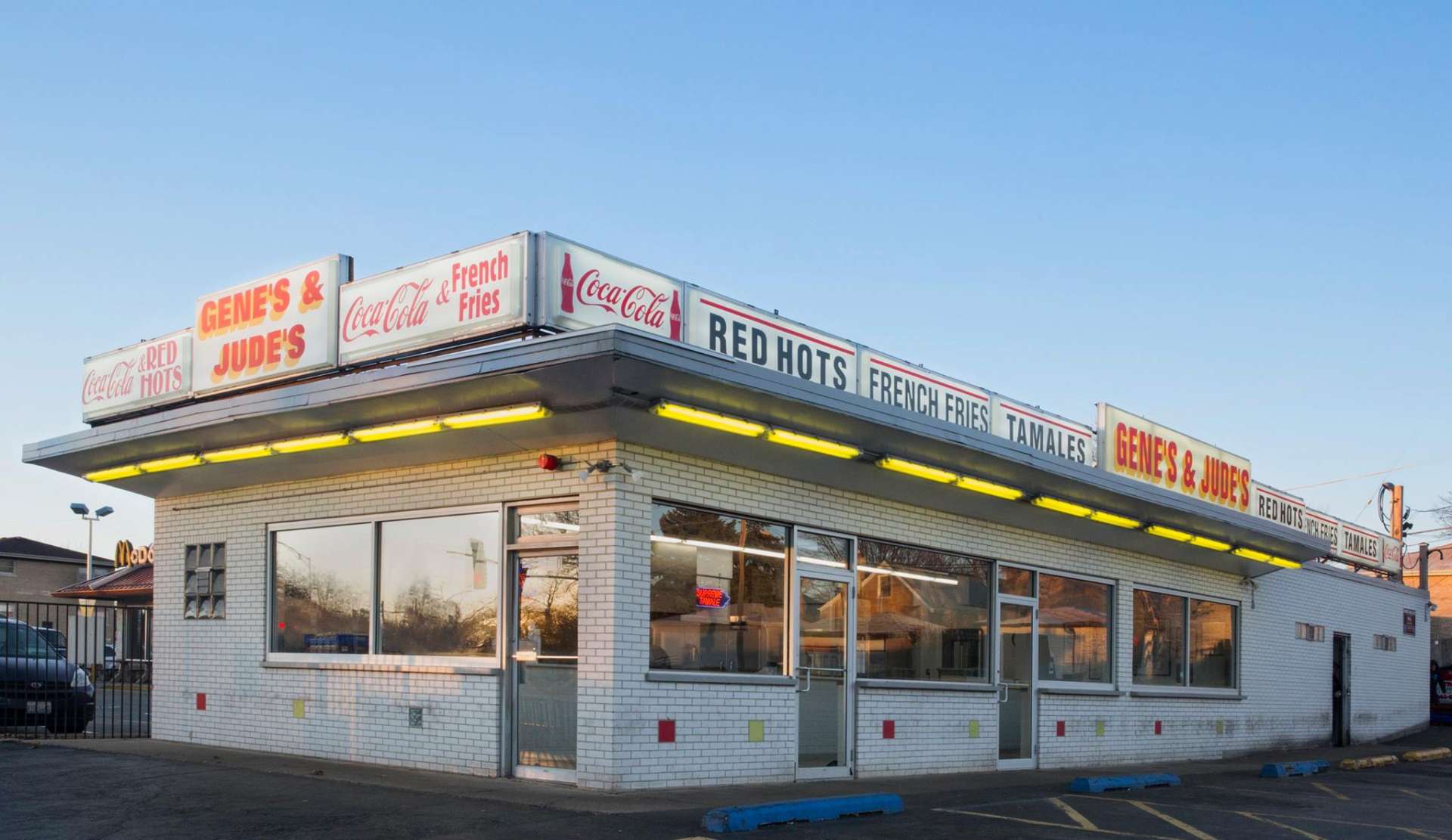 2720 N River Rd, River Grove, IL 60171
Located just outside of Chicago, Gene & Jude's hot dogs are topped with mustard, relish, onion, and a few sport peppers. This hot dog restaurant also proves each guest with a healthy serving of french fries.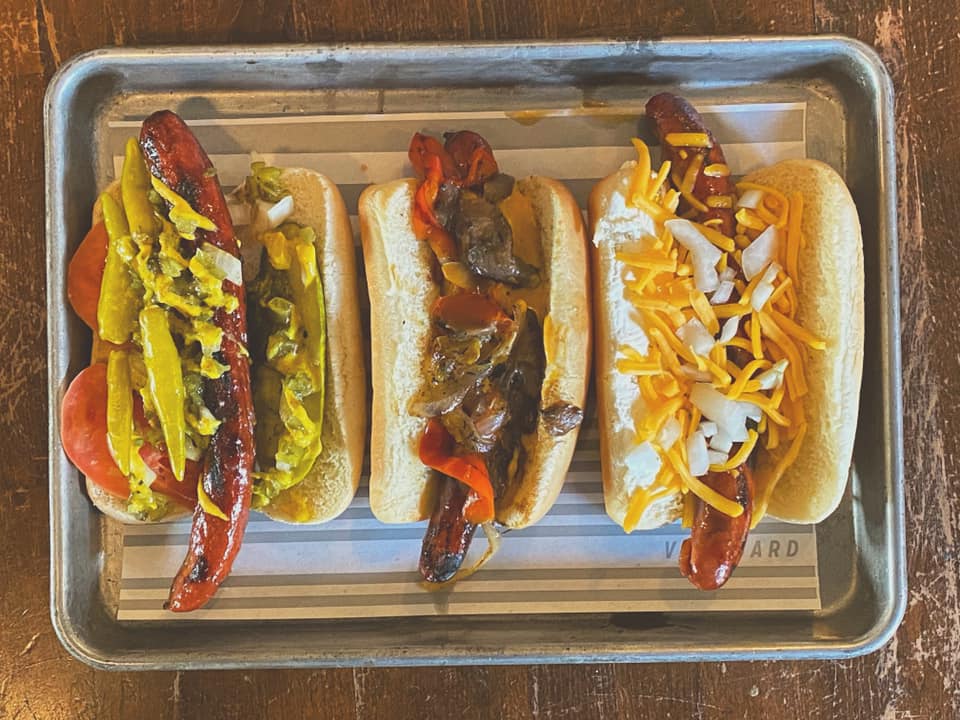 2659 S Kinnickinnic Ave, Milwaukee, WI 53207
This sausage shop is widely known for its wide selection of regional-styled hot dogs. The "Milwaukee-style" dog is topped with several different kinds of Wisconsin cheese.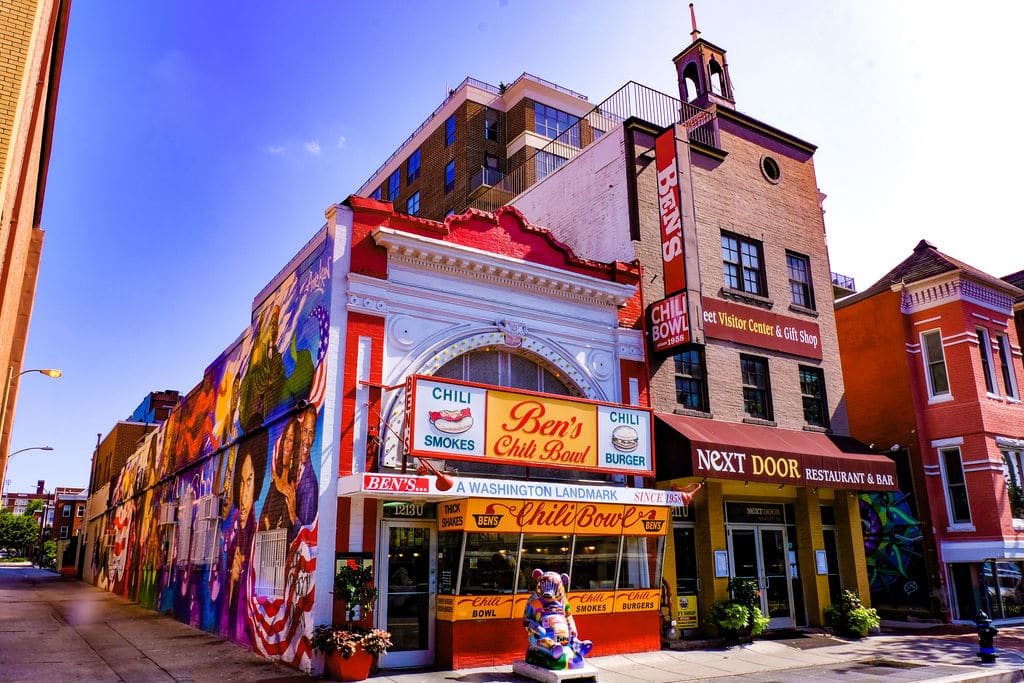 1213 U St NW, Washington, DC 20009
Famous for their chili cheese dogs and "half-smoke" sausages, Ben's is a staple of D.C. and is decorated with pictures of celebrities and politicians who have visited the restaurant.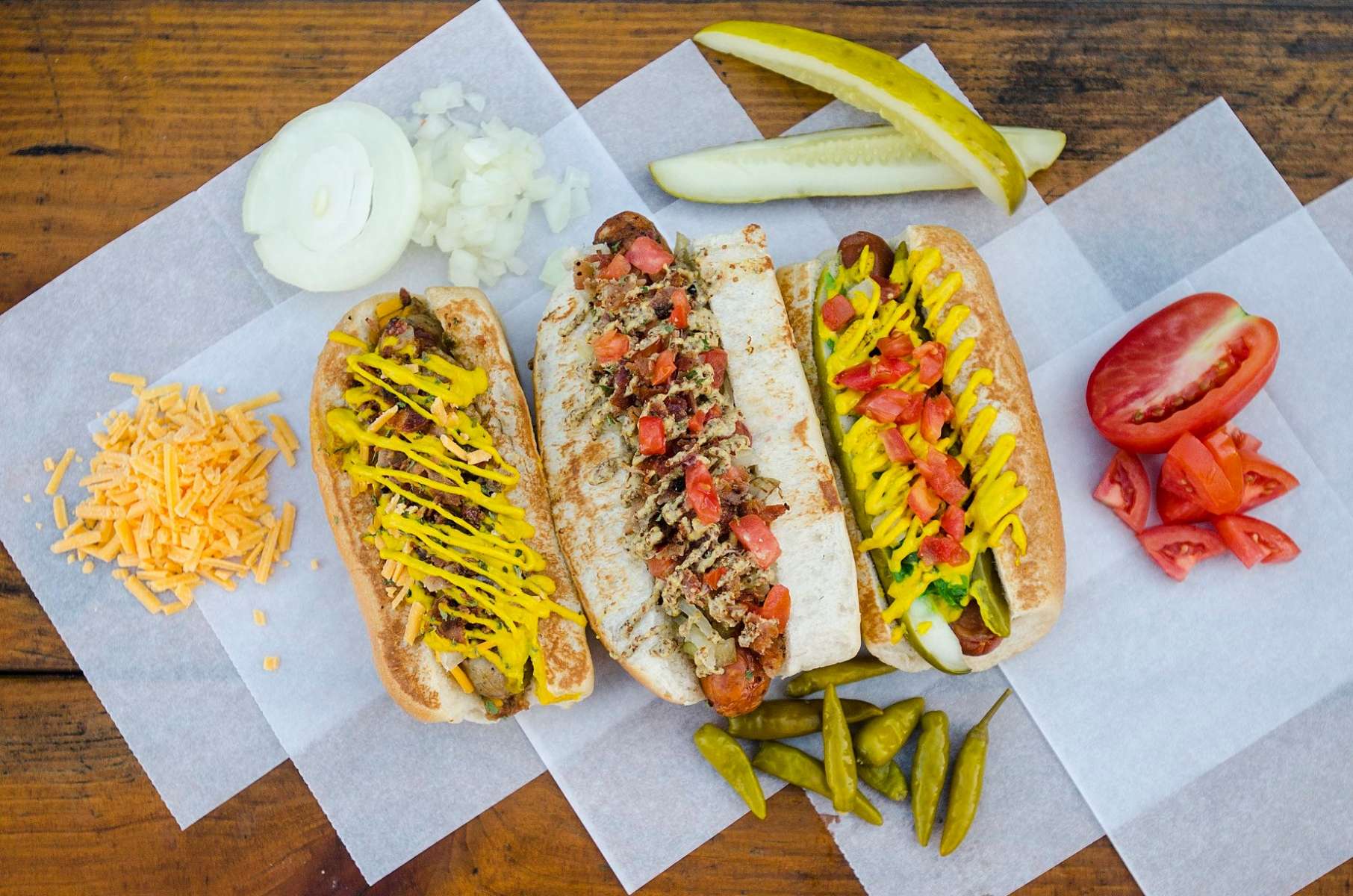 Multiple Locations, New Orleans, LA
With more than a dozen creative hot dog offerings on the menu, toppings at Dat Dog include guacamole and their famous andouille sauce. There are several different types of meat to choose from, and many of their items are sourced locally.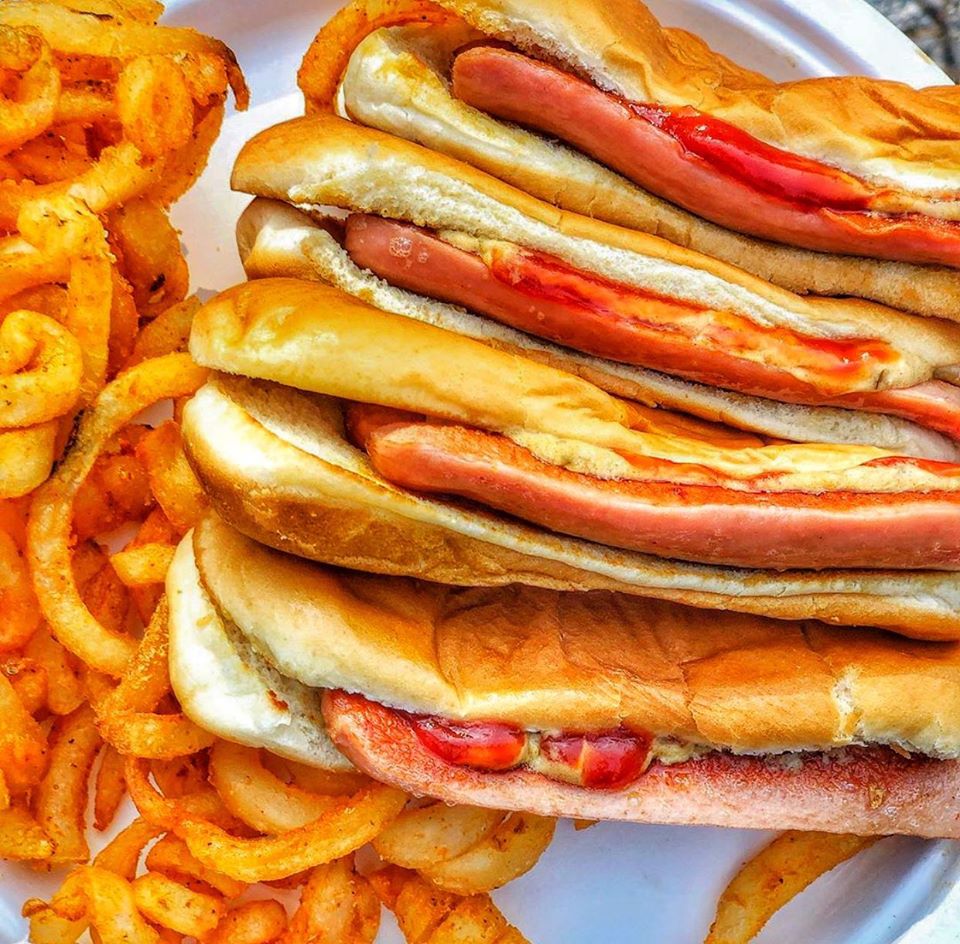 937 Palmer Ave, Mamaroneck, NY 10543
A quaint hot dog stand on the National Registry of Historic Places, Walter's has been serving the same dog since the 1920s. Basted in a secret buttery sauce on the grill, the unique tasting dogs are then topped with homemade mustard.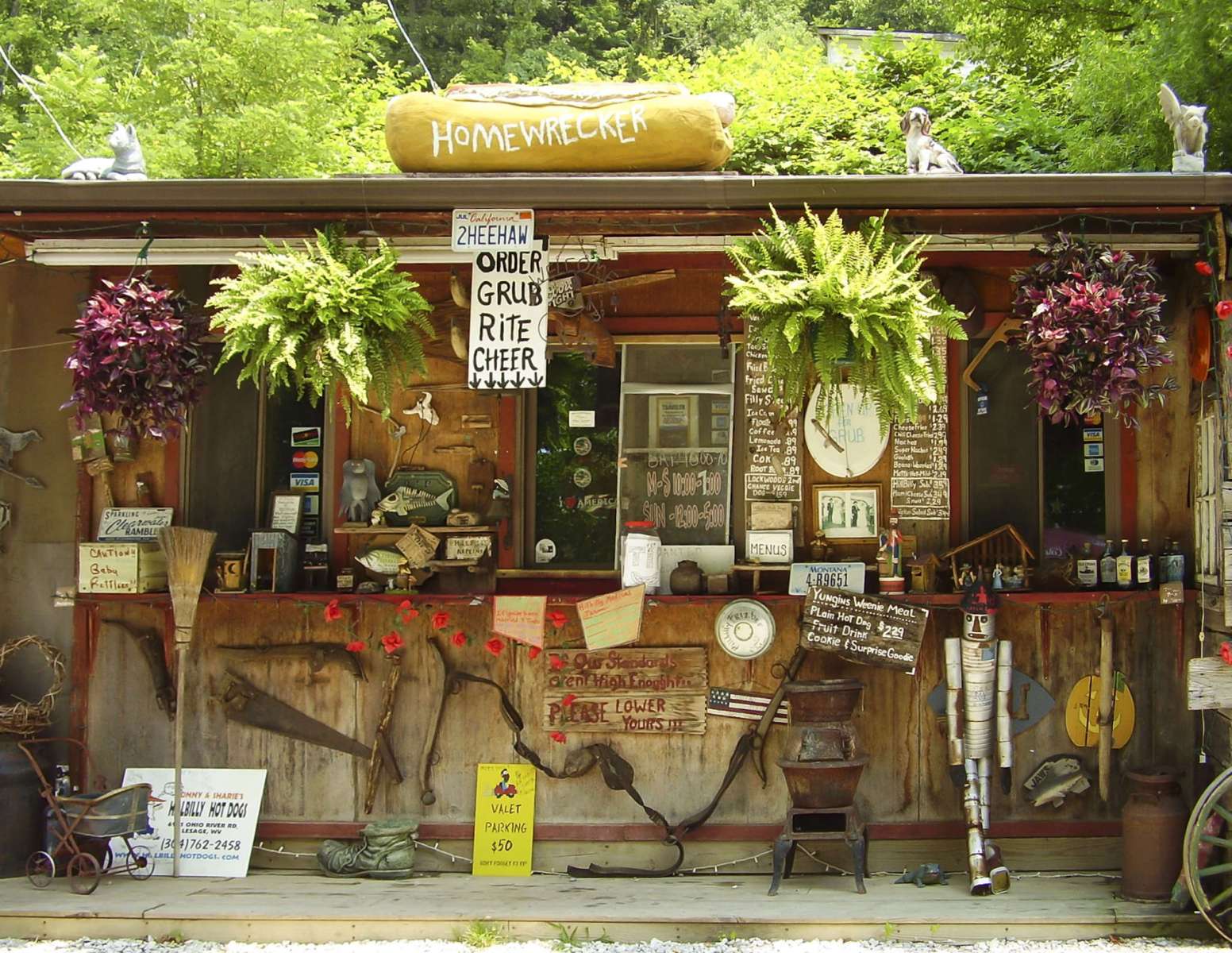 6951 Ohio River Rd, Lesage, WV 25537
With nearly 30 different styles of hot dogs, Hillbilly Hot Dogs is a famous attraction comprised of old school busses, rusty antiques, and more vintage decorations.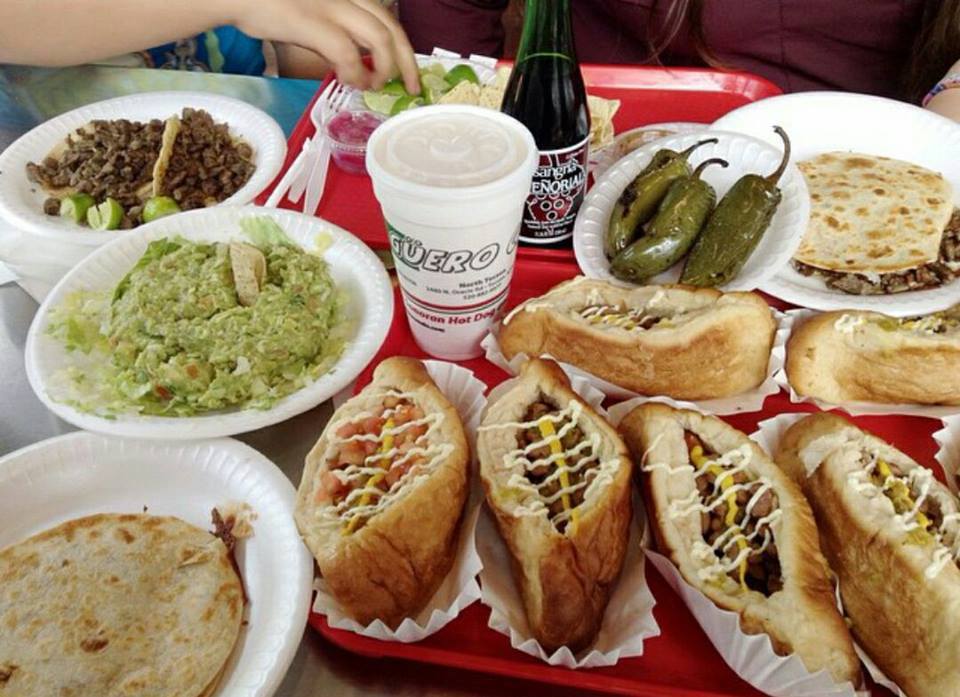 Multiple Locations, Tucson, AZ
El Guero Canelo is known for serving the best Sonoran Hot Dog in America. It's wrapped in bacon, stuffed into a split-top bun, and topped with condiments like beans, tomatoes, and mayo.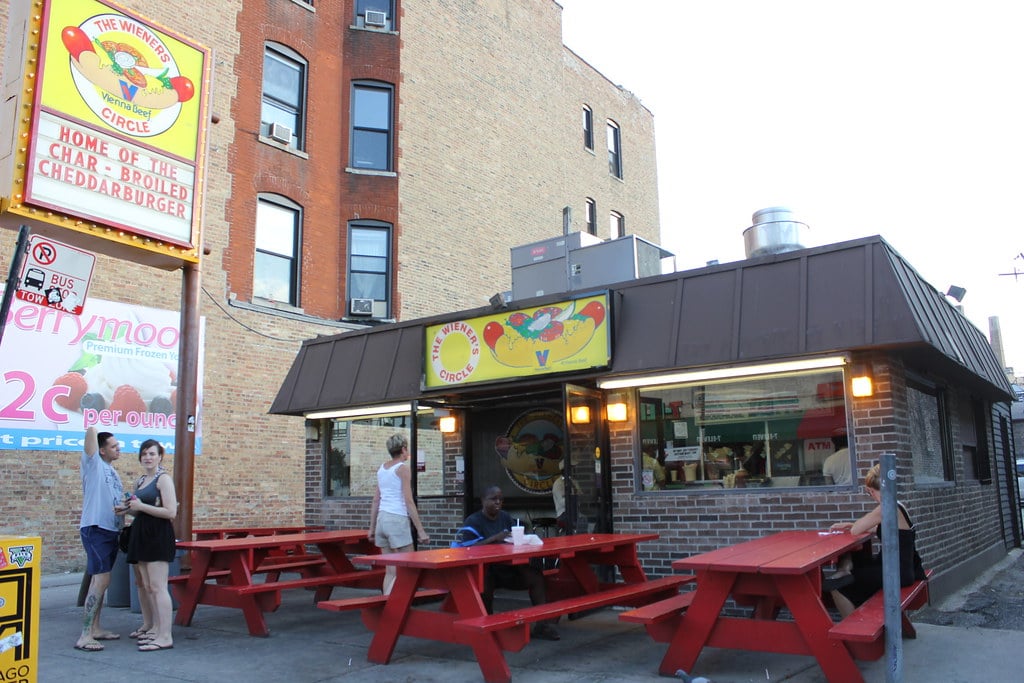 2622 N Clark St, Chicago, IL 60614
Located in the Lincoln Park neighborhood, Wiener's Circle is known for its fast-paced environment. The hot dogs are char-grilled and topped with Chicago style veggies.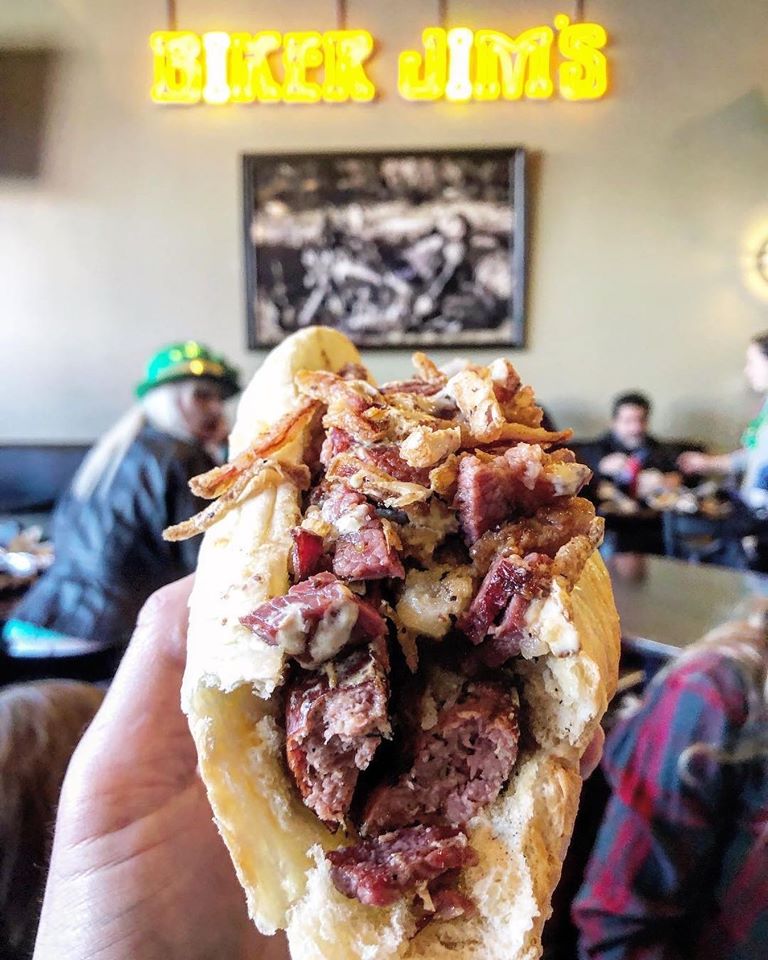 2148 Larimer St, Denver, CO 80205
Biker Jim's has hot dogs made up of some of the most exotic meats on the market. Some of the toppings include green chile salsa, Malaysian curry gam, and of course, coney sauce.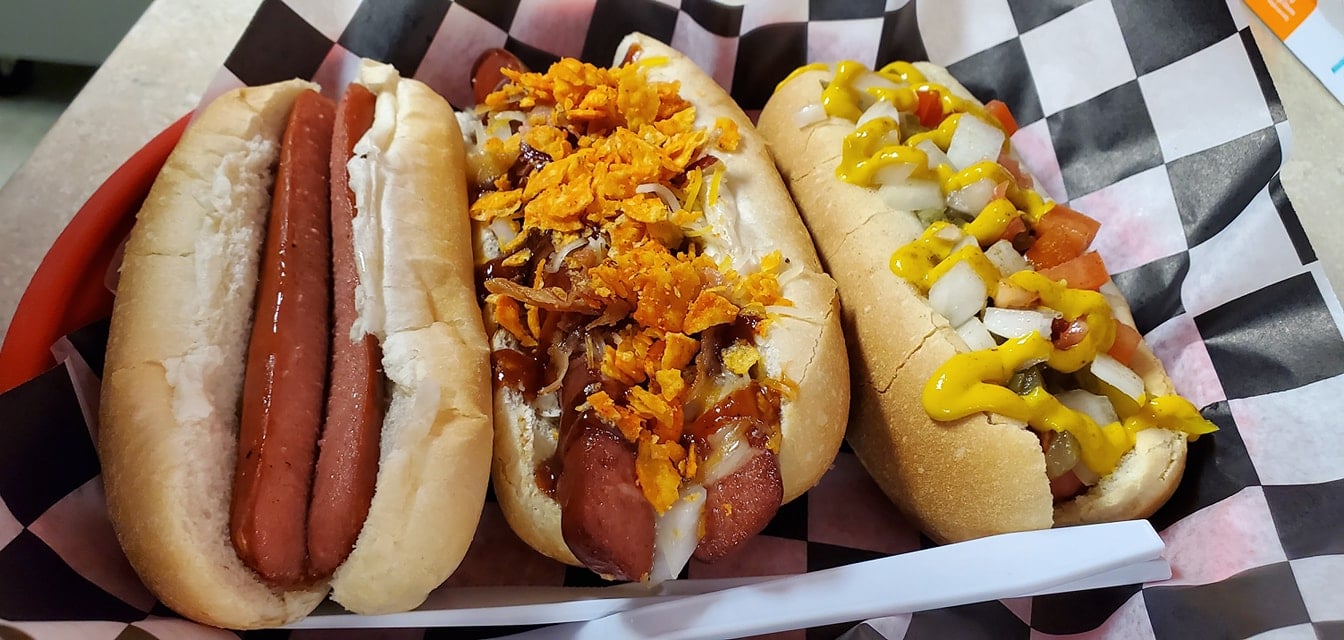 3111 O St, Lincoln, NE 68510
More than 20 unique toppings are available here, and the eponymous FlyDog is topped with cream cheese, jalapenos, tomato, lettuce, and onion.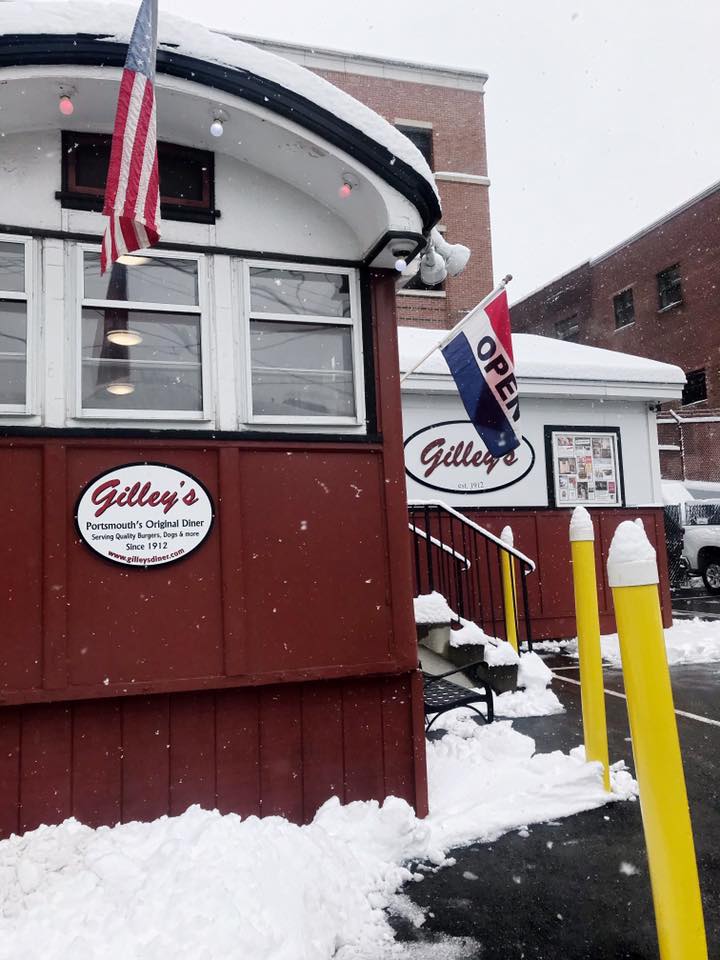 175 Fleet St, Portsmouth, NH, 03801
This New England classic with an original 1940s interior offers a famous steamed hot dog with typical, tasty condiments.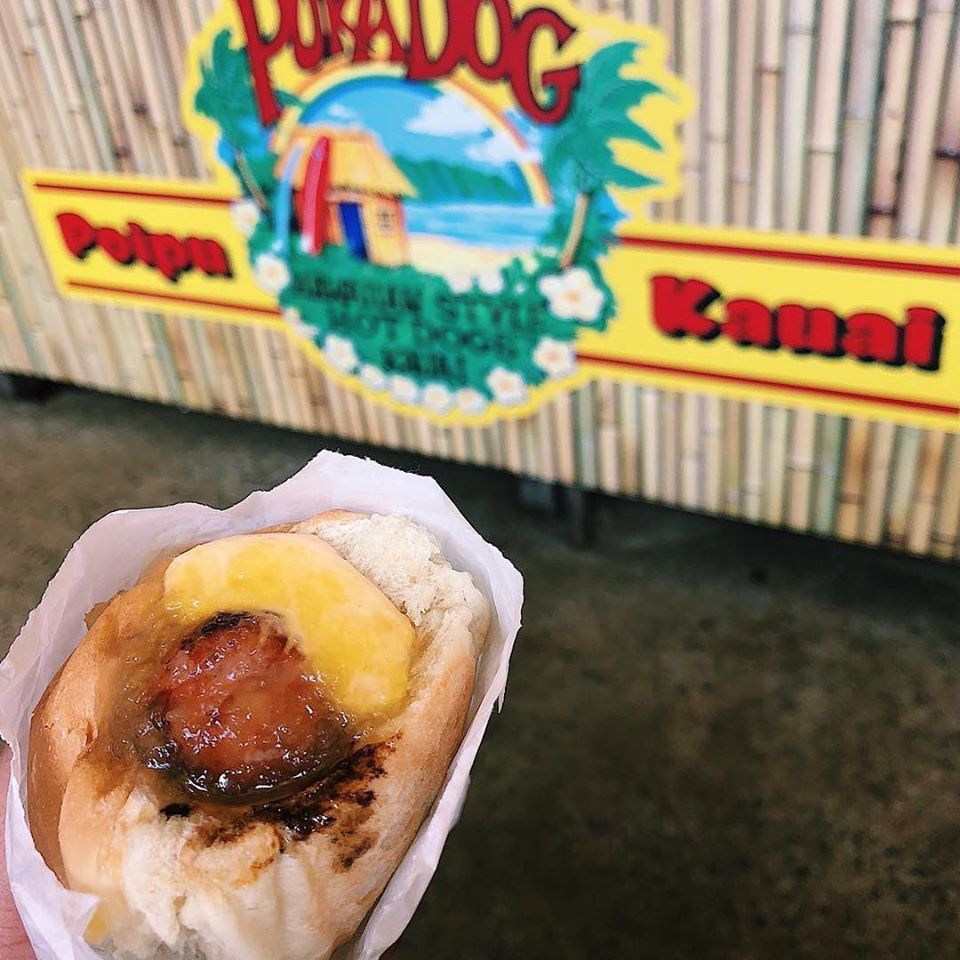 2360 Kiahuna Plantation Dr, Koloa, HI 96756
Arguably Hawaii's most famous hot dog, a Puka Dog is toasted into a whole loaf of bread and accompanied by a wide selection of tropical toppings like pineapple sauce and guava mustard.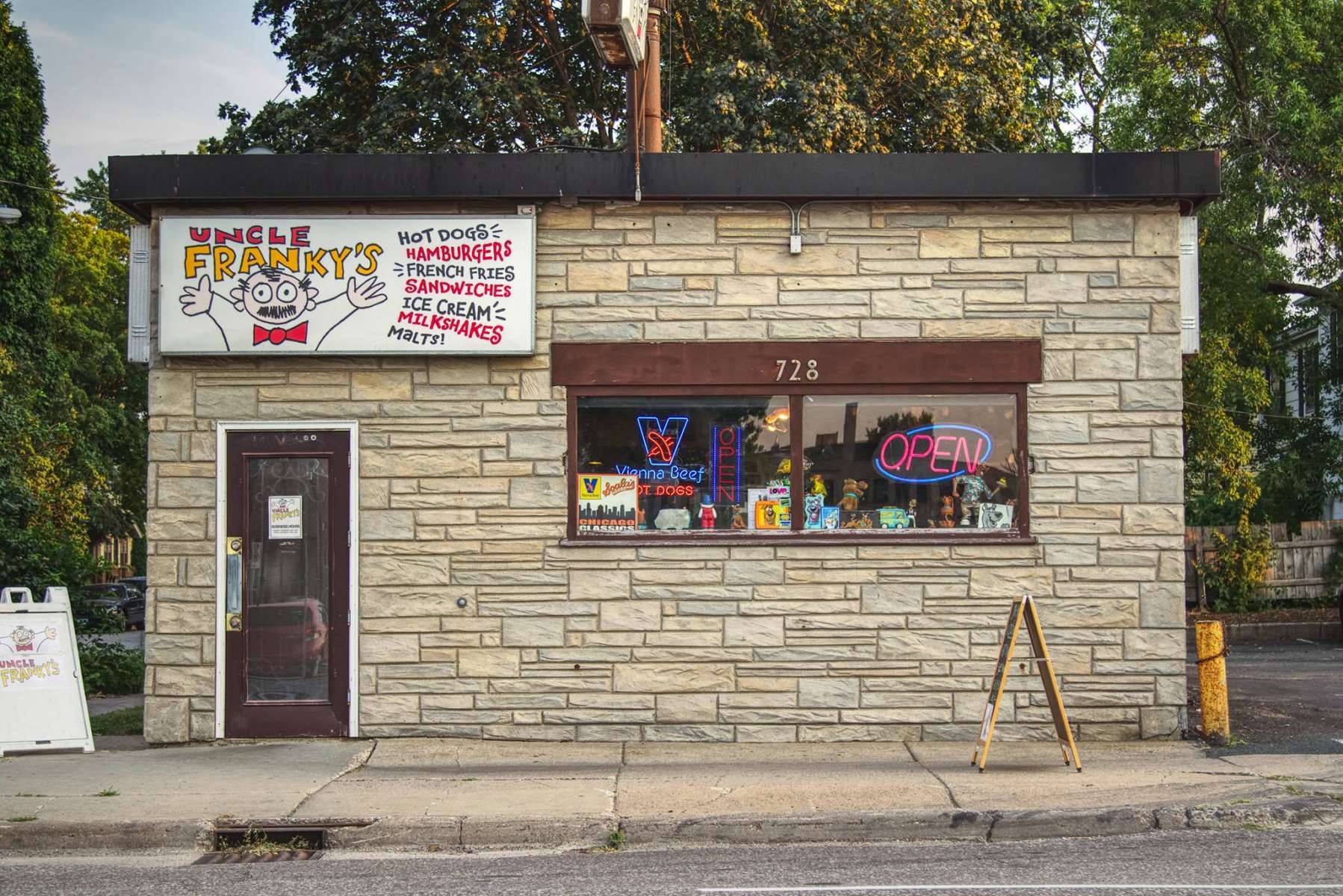 728 Broadway St NE, Minneapolis, MN 55413
Voted the best hot dogs in Minneapolis, Uncle Franky's offers steamed, grilled, and deep-fried dogs. Menu options include America's favorites like the Coney Island Dog and Chicago Dog.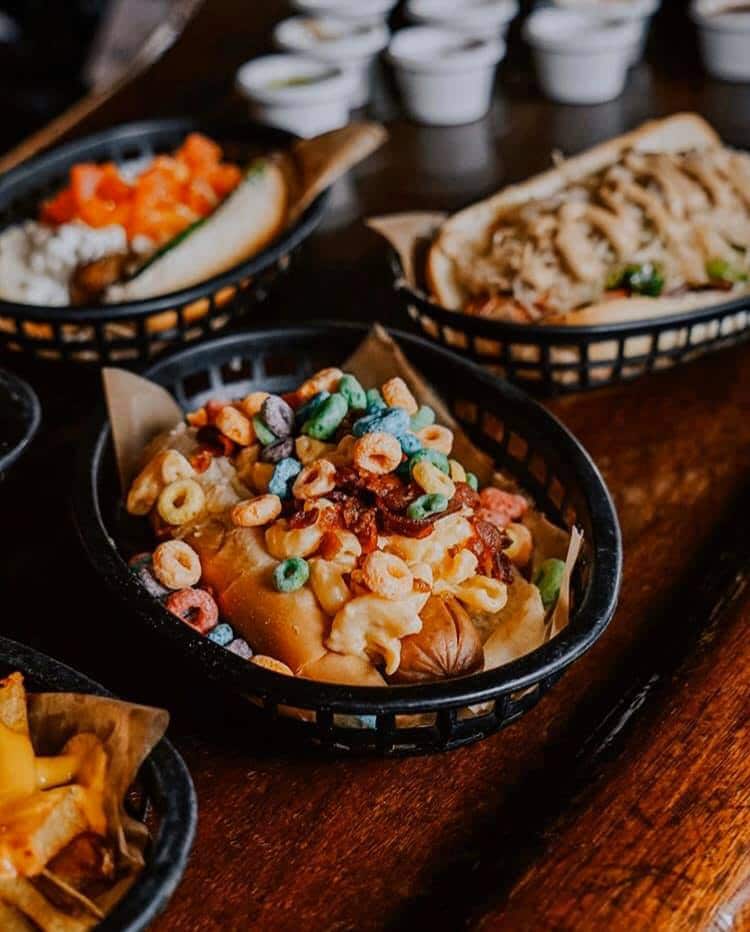 5801 Detroit Ave, Cleveland, OH 44102
A bar/restaurant with live music, Happy Dog offers over 50 different toppings (including Froot Loops) and offers countless specialty dogs imagined by head chef Eric Williams.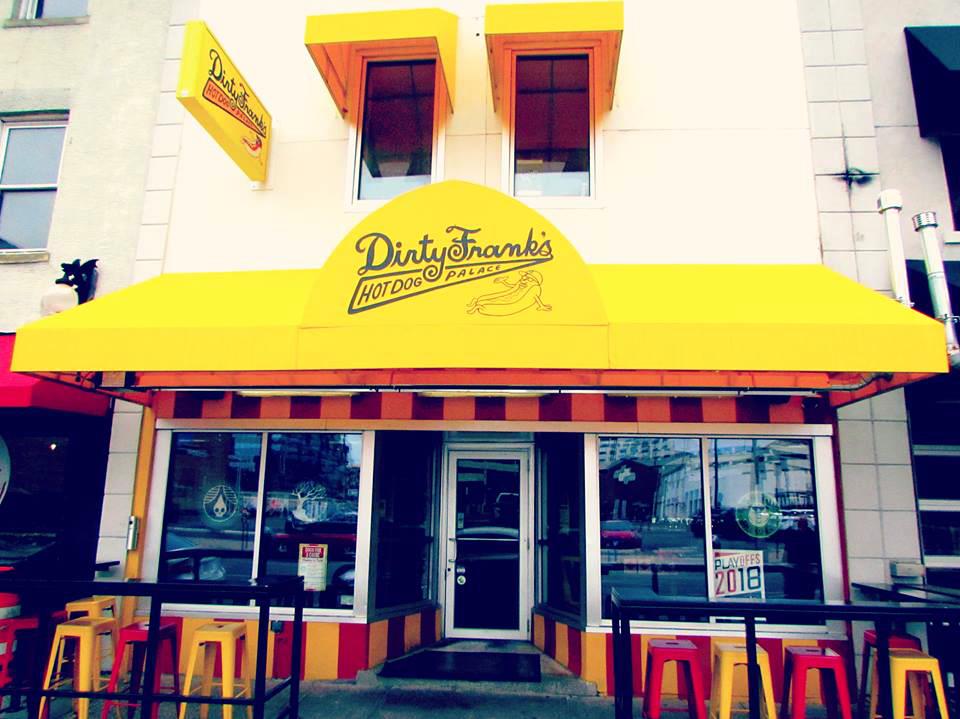 248 S 4th St, Columbus, OH 43215
This late-night joint in downtown Columbus is known for its unique toppings, vegetarian options, and creatively named dogs like Puff The Magic Popper and Cowgirl Carmen.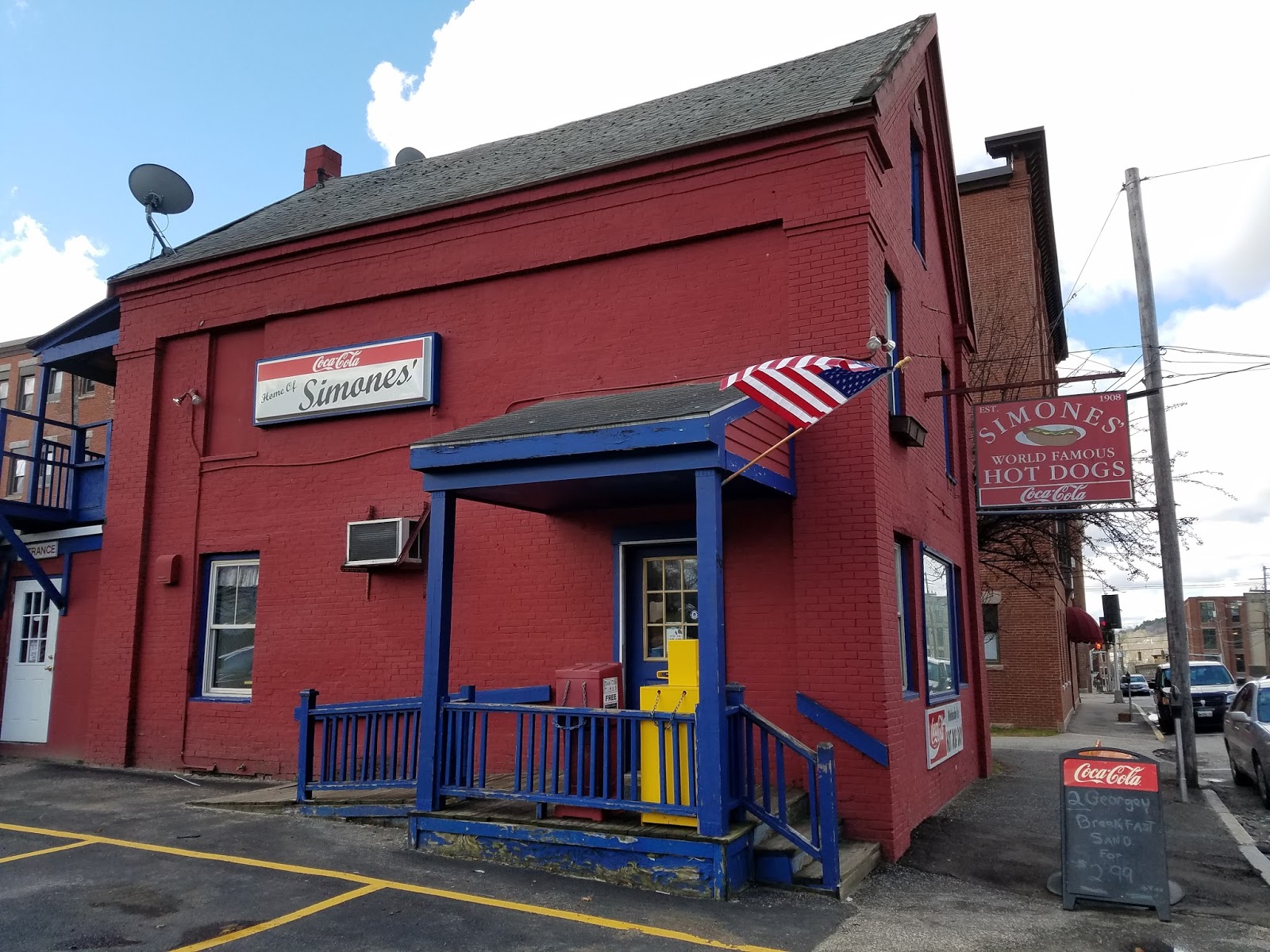 99 Chestnut St, Lewiston, ME 02420
Wrapped in a red all-natural casing, Simone's has been selling dogs in America since 1908 and has had many famous guests. Toppings include chili, cheese, relish, onion, and ketchup.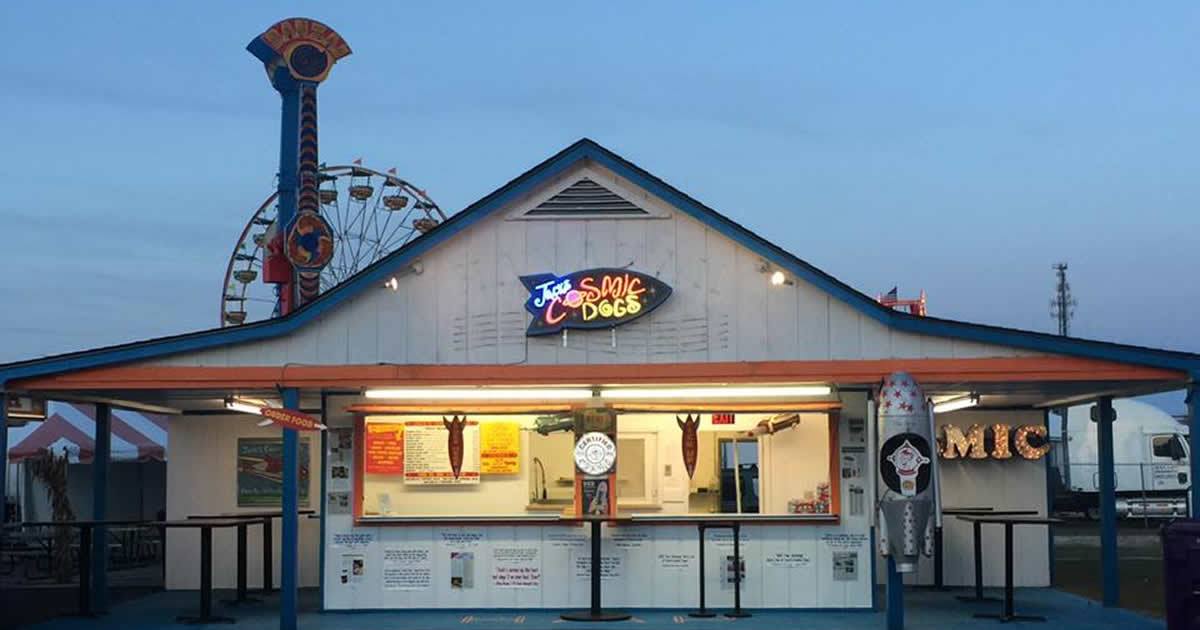 2805 N Hwy 17, Mt Pleasant, SC 29466
Best known for their homemade sweet potato mustard and blue cheese slaw, Jack's arguably serves the region's best slaw dog.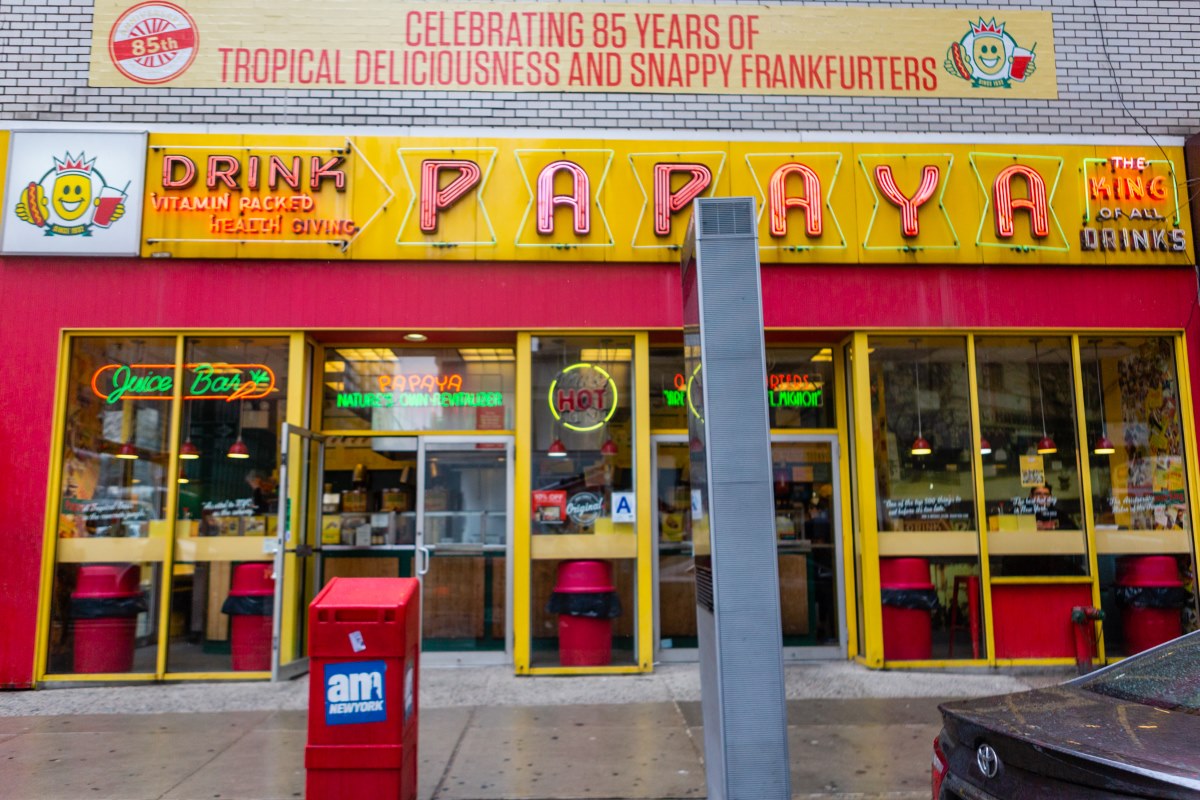 179 E 86th St, New York, NY 10028
While it has many imitators, Papaya King has been around since 1932 in New York's Upper East Side. A neighborhood staple, it serves chili cheese dogs from a small to-go counter.