Read this article, dream of better moments, and celebrate what we have to look forward to. The world has been on a long pause, and we have been in the same place for way too long. Sometimes you need that, but be ready and plan amazing things for your future. Believe that they will come, enjoy this time, and start planning your next dream vacation once we can go back to normal.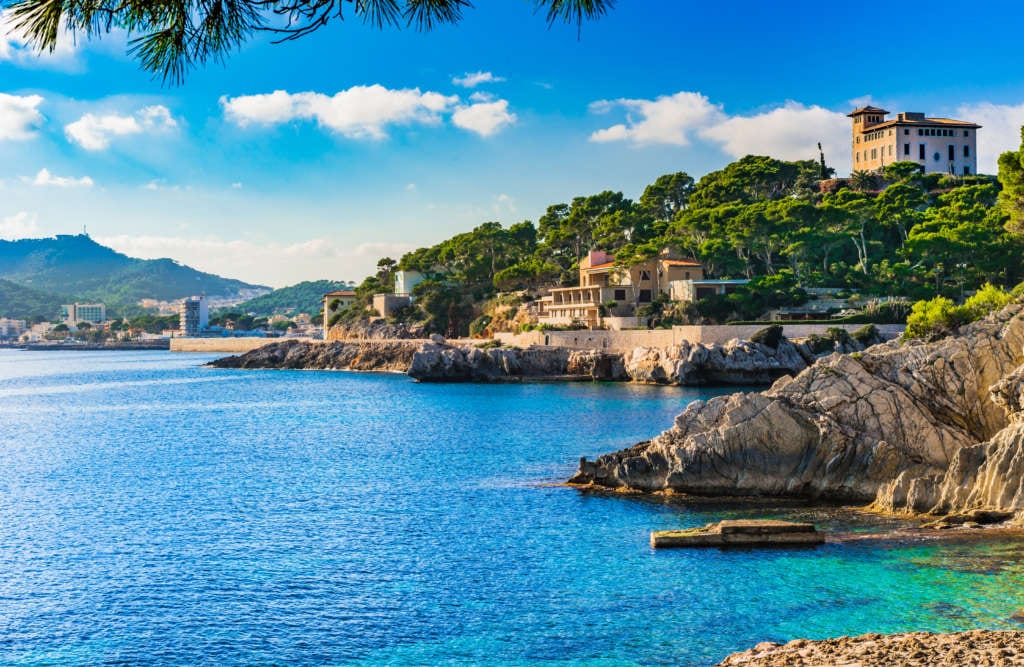 Majorca, Balearic Islands, Spain
Majorca is a beautiful Island located in Spain, by the Mediterranean Sea. Palma is the capital, and it's the biggest of the Balearic Islands: Menorca, Formentera, and famous Ibiza.
If you're trying to plan a dream vacation on a budget, keep in mind that the farther you stay from the shore, the cheaper your accommodation will be. We love this lovely B&B named Ca's Papa. 
The obvious thing to start would be the beautiful beaches and get a tan! Take some time to feel your feet walking on the moist sand, let your face soak in the breeze of the sea. After this, hiking and cycling trails are waiting for you at the Serra de Tramuntana. Take some time to visit the Cathedral of Santa Maria of Palma and try some deep water soloing (rock climbing above deep water).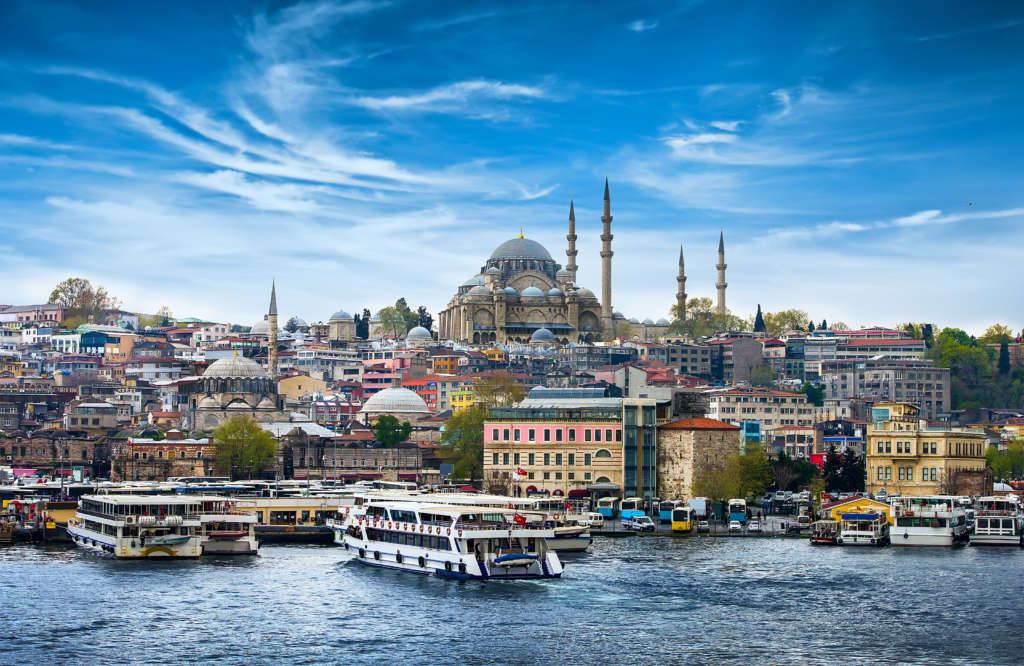 Istanbul, Turkey
At least once in life, you need to set foot on historical Istanbul. Formerly known as Constantinople, Istanbul is the largest city and the main seaport of Turkey. You can find a large number different hotels for your dream vacation in Istanbul. Our favorite one is the Basileous Hotel.
You'll probably need a visa, but you can get in online. Istanbul breathes history, so take a walk around Sultanahmet Square and visit The Basilica Cistern, the Hagia Sophia, Topkapi Palace, and Sultanahmet Mosque. Some of these places date back to Roman, Byzantine, and Ottoman periods.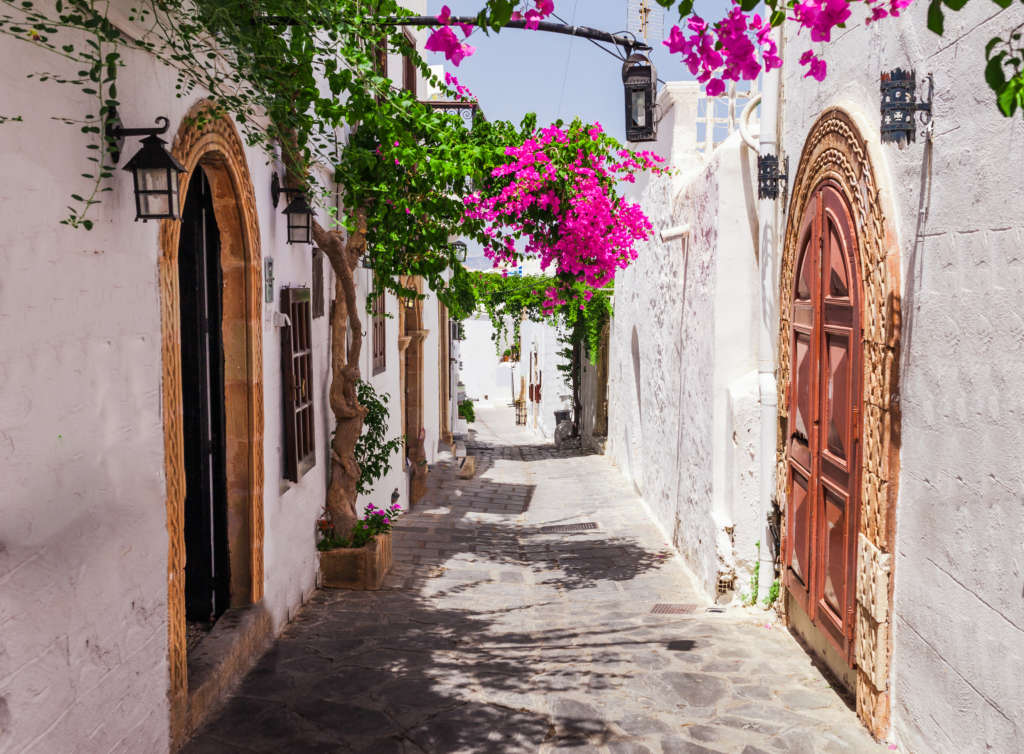 Rhodes, Dodecanese Islands, Greece
Rhodes is one of the many Dodecanese Islands in Greece. This is a very popular destination. Our favorite hotel is the Dionysos Hotel.
Where to start? Go to Lindos, and visit its ancient acropolis. After that, take some time to walk around the other villages: Gennadi, Lardos, Haraki and finish your day at the beautiful Castle of Monolithos on a 240m-high rock.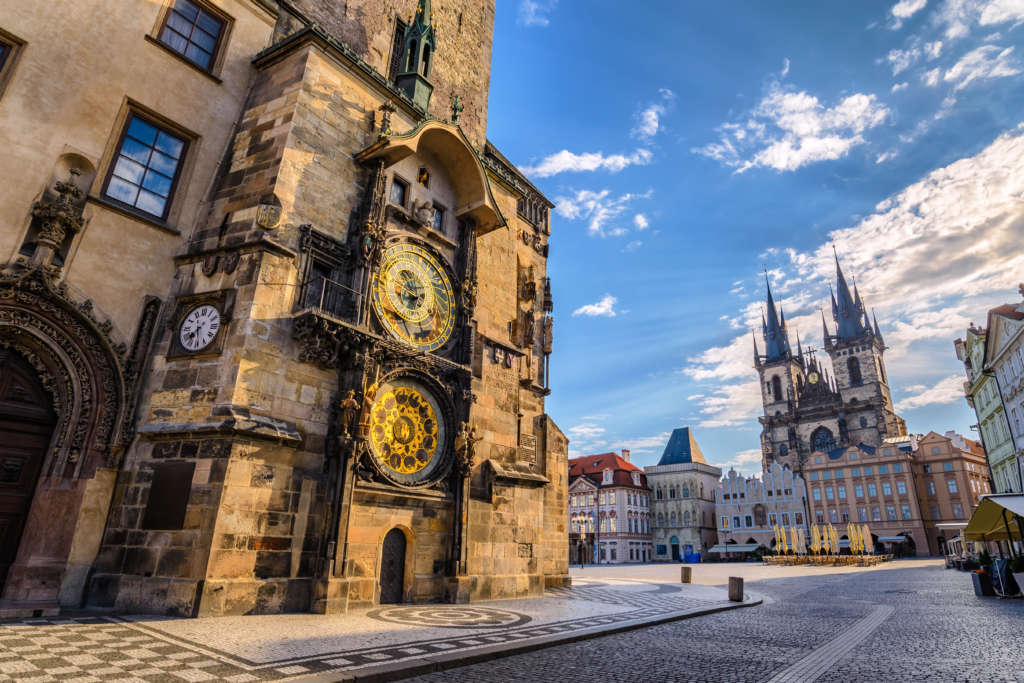 Prague, Czech Republic
When you look at pictures of Prague in the Czech Republic, you feel as if you were looking at a fairy tale setting. The buildings, the bridges, the views are all breathtaking. Feel like part of the royalty, by staying at the Hotel Pod Vezi while you're on your dream vacation. 
You could start by visiting The Prague Castle (Prazsky Hrad). Take a whole day to visit "The Story of Prague Castle" exhibition, the Old Royal Palace, St. George's Basilica, Daliborka Tower, and Golden Lane.
---


Magical Castles Around the World
Ready to dream about visiting faraway castles? Google Arts & Culture lets you tour breathtaking castles around the world.
View Faraway Castles Around the World
---

Havana,
Cuba
Cuba is one of the most magical places on earth, and Havana is its heart and soul. 
It is doable and totally worth it. Time seems to have stopped in Cuba and its happy, tropical breeze floods all your senses. When looking for hotels, try the Madero Bed & Breakfast. Once you're settled, discover Havana, the Malecón, and the Castillo de Los Tres Reyes del Morro. We can assure you that you will find art galleries, literature, theatre, and music every two blocks.
While talking about Cuba, can't mention the traditional dishes and the attributes which are famous in Cuba. Being in Cuba you should try the tastiest Yuca con Mojo, Arroz Moros y Cristianos. Another important component that is common and typical for Cuba is the Cigars. If you don't have one in hand or enough time to visit shops to buy you can also order Cuban cigars online. Enjoying cigars during your vacation especially in Cuba will bring you relaxation and pleasure.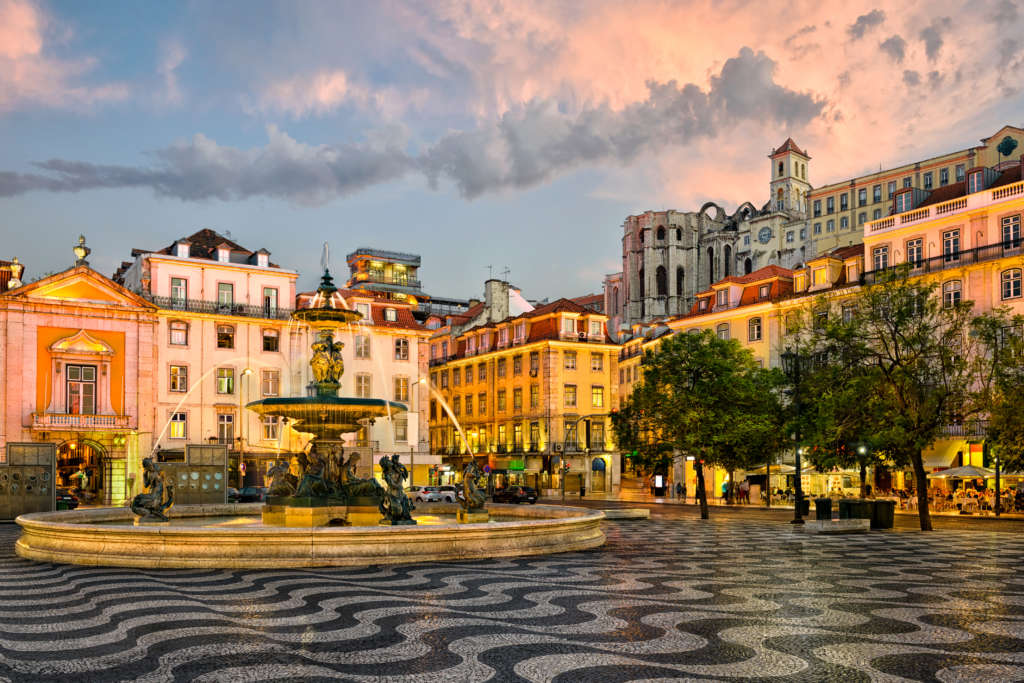 Lisbon, Portugal
Located in Portugal, Lisbon is a romantic place. Enjoy the beautiful views from the Shiadu Hotel. 
Jump on a funicular (a small cart powered by cable traction), and ride through Lisbon. 
To reach the Castelo de Sao Jorge (St. George's Castle), you need to walk up the hill from a place called Alfama. In that area, you will find the beautiful Museu do Teatro Romano (Roman Theater Museum), and you can spend a whole afternoon walking through the Feira da Ladra, Lisbon's outdoor market, home of a collection of new and used findings.
Dubai, United Arab Emirates
There are seven emirates in the United Arab Emirates, Dubai is one of them. It is known for its modern and progressive vibes. The Five Jumeirah Village Hotel is beautiful!
Dubai was built in the desert, with the top of the world infrastructure. While you're there on your dream vacation, make sure you visit Jumeirah, a versatile and fun district. The Dubai Marina is the place to see the huge skyscrapers and the best restaurants in town. Ride the Dubai Ferry and enjoy its touristic routes.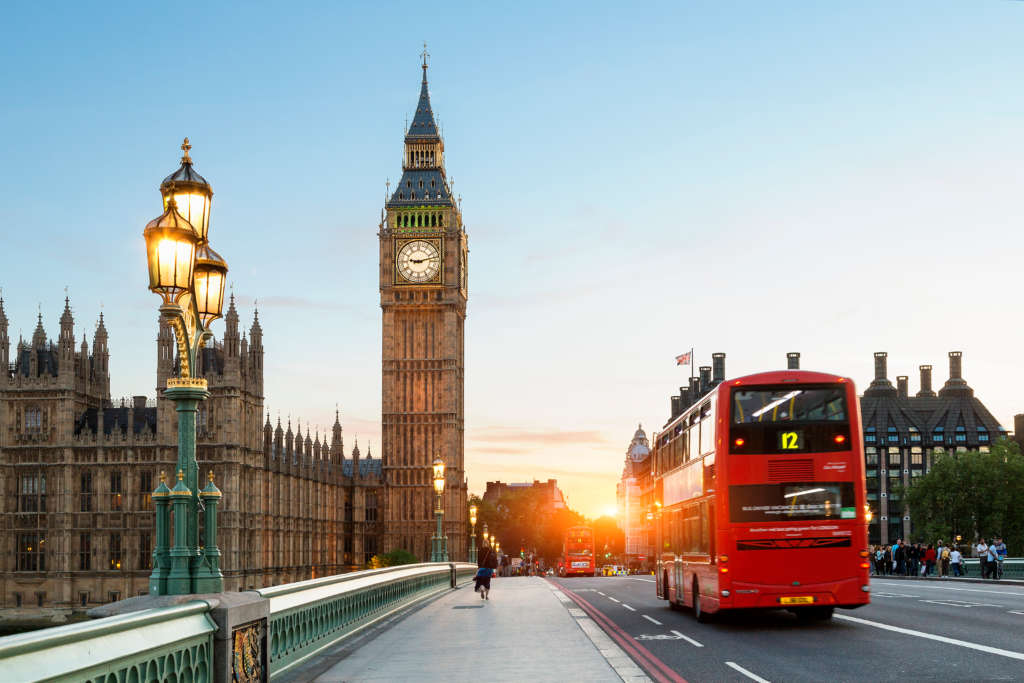 London, United Kingdom
There are so many great things about London: music, literature, pubs, humor. Maybe that's why London as a destination is still top on our lists. We like the Mornington Hotel London Victoria.
To start your vacation, walk through London's districts: Whitechapel, Wembley, Mayfair, and Bloomsbury. Take lots of pictures and shop at West End, and of course, visit the Jubilee Gardens.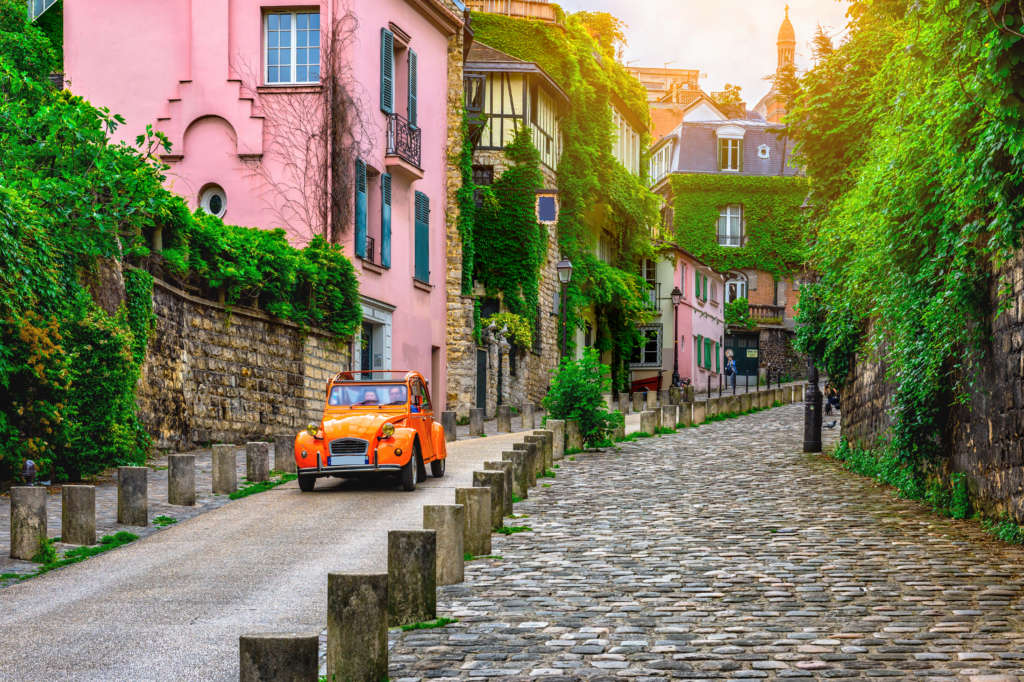 Paris, France
There's something about France that makes you want to include it in every list of destinations. You can start your French adventure at the Hotel du College de France.
While in Paris, walk around the Eiffel Tower and enjoy the gardens, the view, the energy of the place, and the surrounding areas. Bordeaux is famous for its wine, and since you're there and we're dreaming together, make sure you visit the cities of Avignon and Saint-Tropez.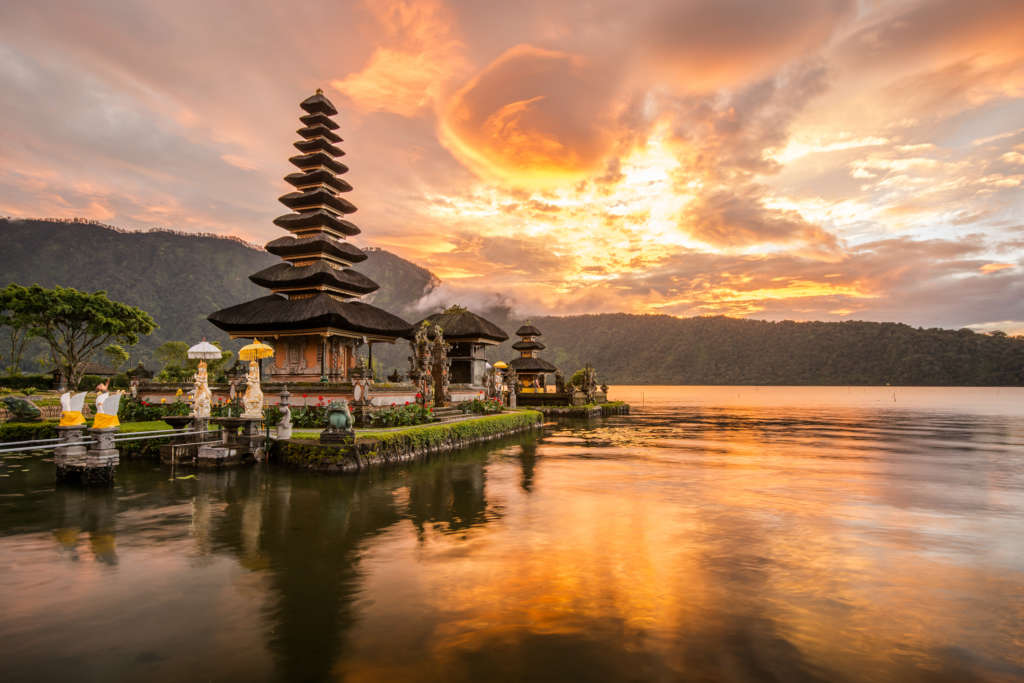 Bali, Indonesia
Its name means "Indian islands." When you fly into Indonesia, you may land either in Jakarta or Bali. We love the Teraskita Hotel Jakarta Managed by Dafam in Jakarta.
Indonesia is a large island country. You may have heard of places like Bali, Java, and Sumatra. They're all located in Indonesia, and so is the beautiful aquamarine ocean ready to fill your soul. Make sure you visit the Bromo-Tengger-Semeru National Park in East Java, and the wonderful beaches in Maluku, Nusa Tenggara land Sulawesi. Borobudur in Central Java has the largest Buddhist monument, built about 778 and 850 CE.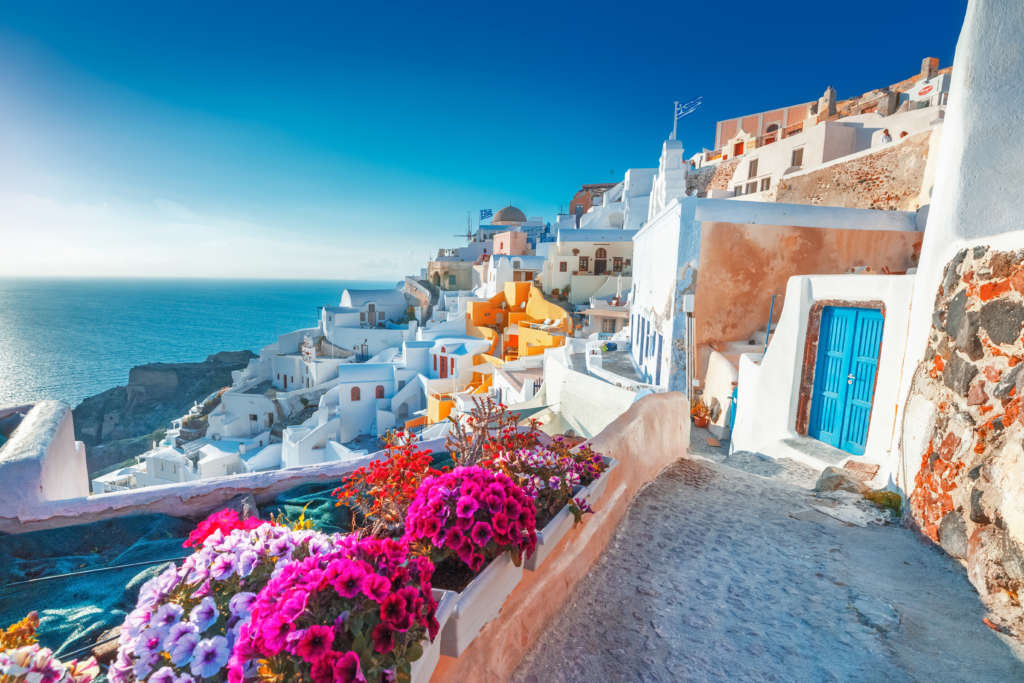 Santorini, Greece
This beautiful island was built in 3000 BC by the Phoenicians. The Grand View Hotel offers you a glimpse of paradise. Go horseback riding in Exo Gonia, or scuba diving and snorkeling at the Santorini Dive Center at the black-sand Perissa Beach. Akrotiri is an old Minoan town preserved in volcanic ash.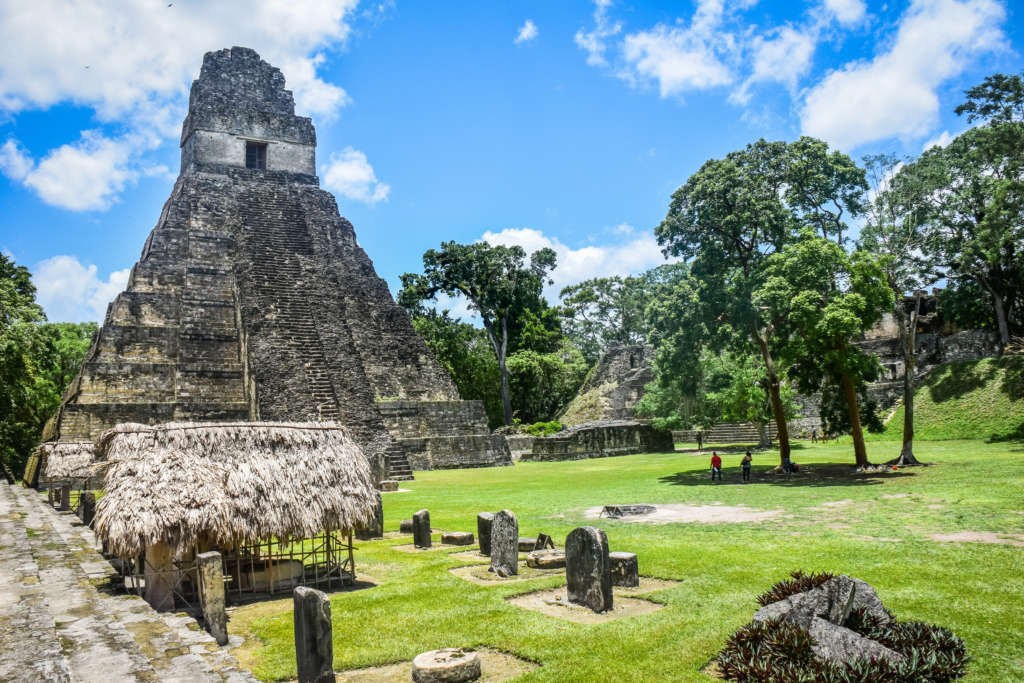 Peten, Guatemala
When you book your dream vacation to Guatemala, make sure you land in Peten. That way you can start your trip to the Mayan ruins of Tikal. Your hotel can be The Jungle Lodge Hotel, located in the middle of the jungle without compromising your comfort, safety, and luxury. After going to Tikal, spend a couple of days on the beautiful island of Flores. From there, you can begin your Guatemalan adventure and head up to the highlands: Huehuetenango to enjoy all the Mayan textiles, Solola home of Atitlan Lake or historical Quetzaltenango, where they say you can take the best Spanish classes in Guatemala.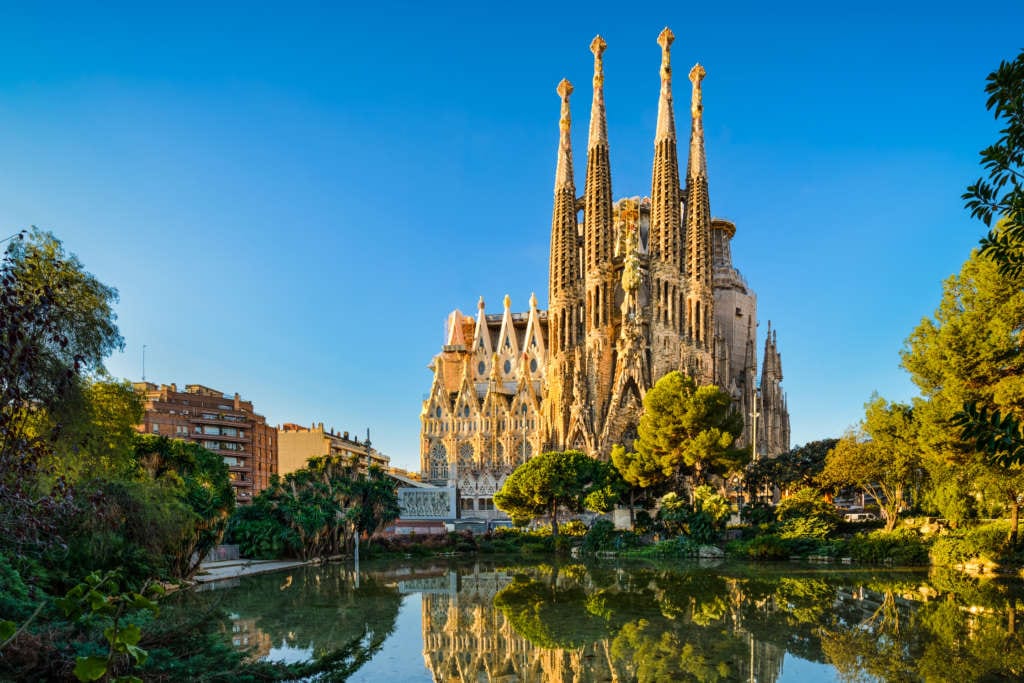 Barcelona, Spain
The Gaudi Hotel is in the center of Barcelona, and it was built in the Art Nouveau style that the architect Antoni Gaudi loved so much. He built the famous Basílica i Temple Expiatori de la Sagrada Família, the Casa Vicens, and eight more buildings. At night time visit the Musical Fountains in Placa d'Espanya, each session lasts 30 minutes.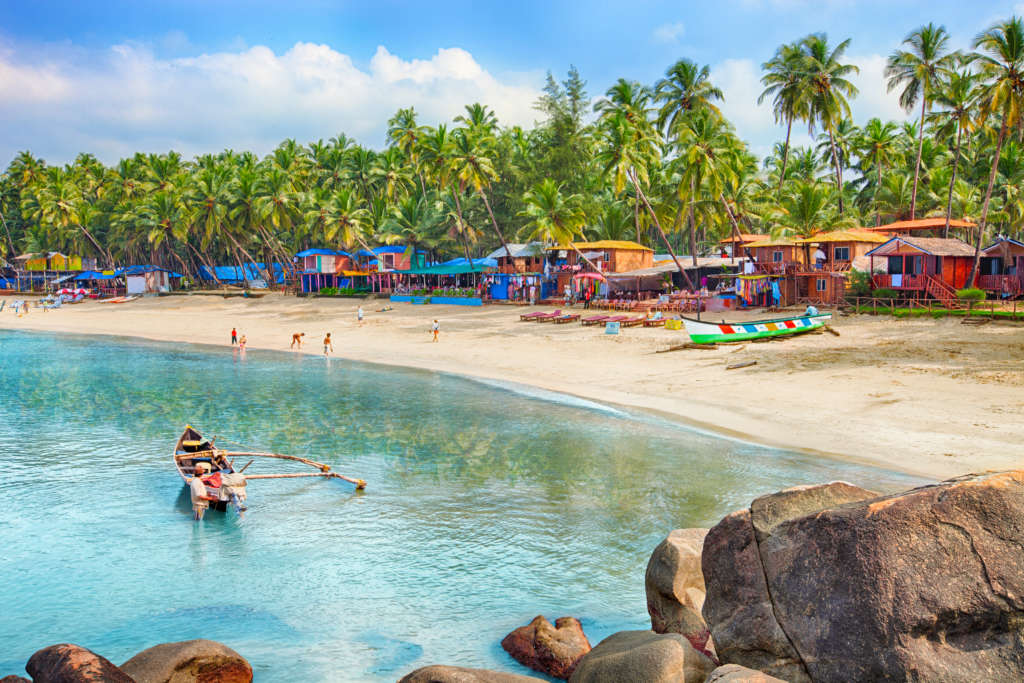 Goa, India
If you want to escape reality for a while, then the beautiful beaches and hippie vibe of Goa are ideal for you. The Leela Goa Hotel is the perfect hotel to start your adventure. The Shree Manguesh Shantadurgai Prasanna Temple is dedicated to the deity of Lord Shiva. You can take a cooking class after taking the local farmer's tour with Rita's Gourmet Goa. At the Calangunte beach, you can Paraglide, ride a motorboat or parasail, you choose!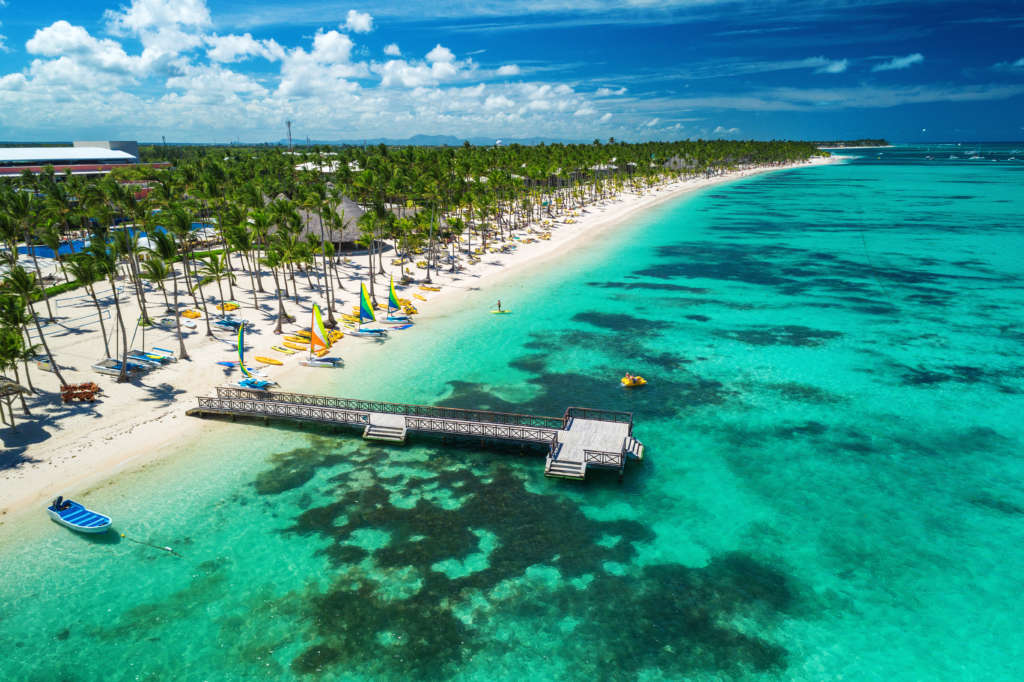 Punta Cana, Dominican Republic
Book your stay at the Majestic Colonial Punta Cana Resort. In Punta Cana you will find beautiful beaches that seem like taken out of a postcard.
You will be able to practice as many watersports as you want: fishing, kayaking, sailing, snorkeling, and windsurfing. Visit its capital: Santo Domingo and the cities of La Vega and Paraiso.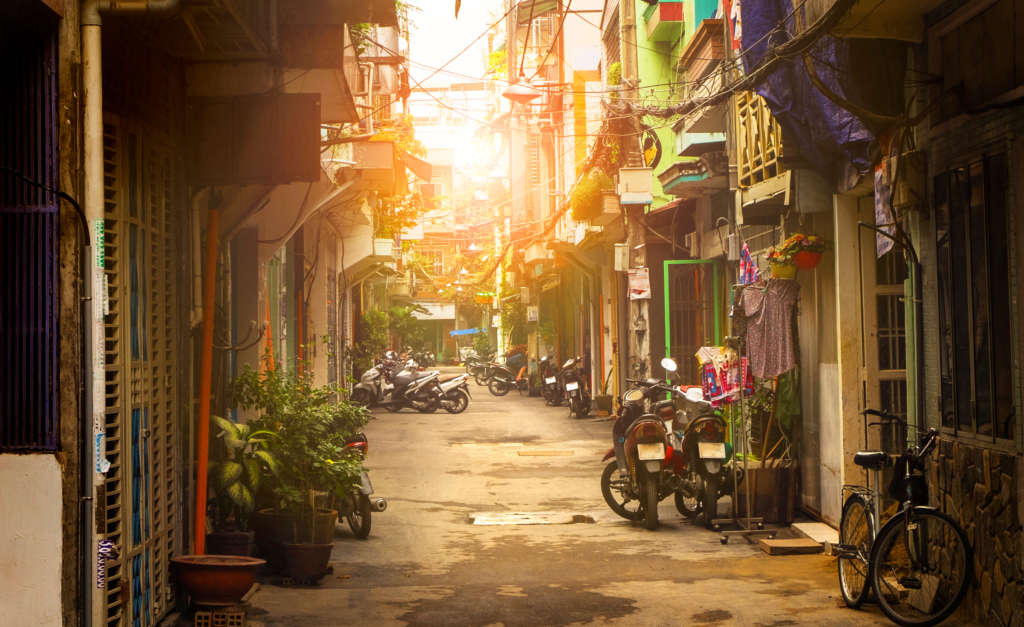 Ho Chi Minh City, Vietnam
Try not to lay down in your bed as Martin Sheen does at the beginning of the movie Apocalypse Now, because Vietnam has changed since then, and it is now one of the top destinations in the world. Check out the Hanoi Club Hotel & Lake Palais Residences. 
Start your adventure in one of the many beaches: Nha Trang, Mui Ne, Phu Quoc, follow through by cruising to Halong Bay. You can select your cruise from budget to luxury. Let's not forget about the Mekong River. You can start from Ho Chi Minh City, then cruise the Mekong all the way through Southeastern Asia to find gorgeous views.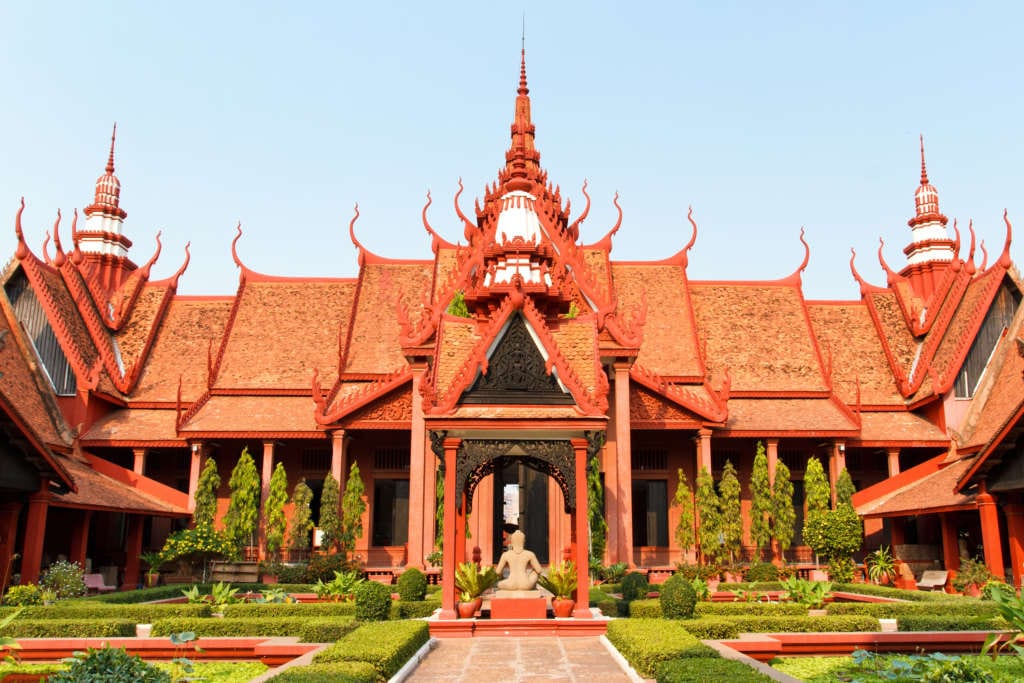 Phnom Penh, Cambodia
Phnom Penh is the capital, you could stay at The Bale Phnom Penh Resort and enjoy while you are pampered by the staff. Make sure that you include the Angkor Archaeological Park in your dream vacation plans. Kampong Cham a small village on the Mekong river countryside and go north of Angkor and explore the ruins of Koh Ker.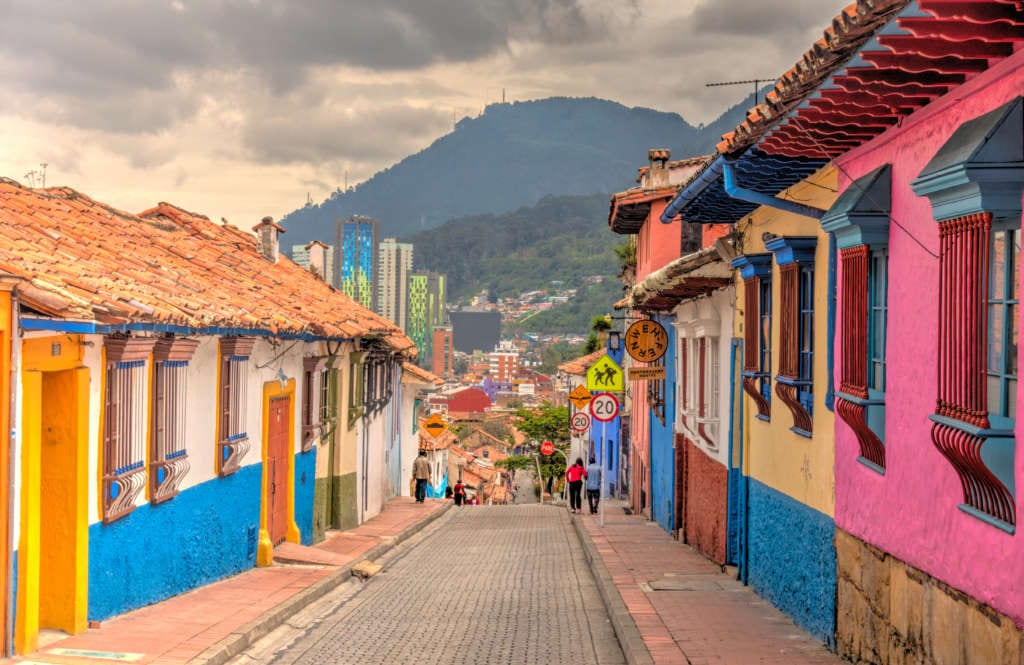 Bogota, Colombia
Located in Colombia, Bogota is one of those places where you want to find a cozy hotel to spend time while you unplug from your everyday. We chose La Colina Hotel Cottage, as it meets the criteria to be the starting point of a great vacation. Learn how to dance salsa and enjoy the nightlife. Visit the archaeological site of Teyuna. Enjoy the markets, the emeralds, the gold, and the gorgeous textiles.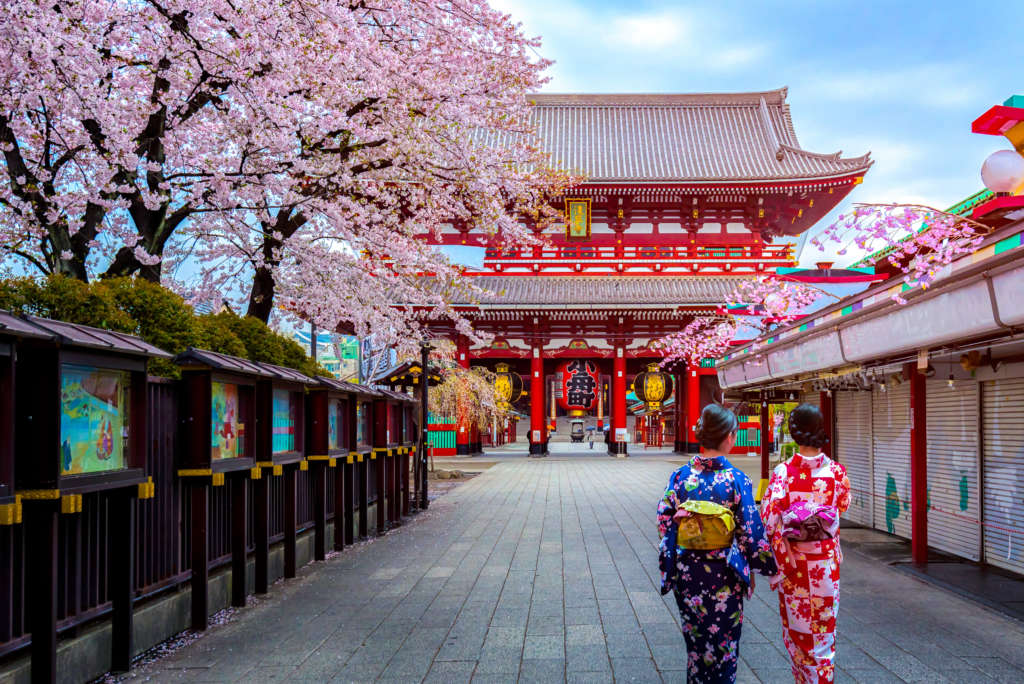 Tokyo, Japan
There's nothing like Japan. Think about it, the Japanese seem to be always in peace, and everything seems to be shiny and clean there. Stay at the Sakura Hotel Ikebukuro Toshima. 
What do you eat for breakfast in Japan? Fill your tummy with fresh sushi from the Tsukiji Fish Market. Visit the Ghibli Museum, have a picnic in a park while cherry blossoms shade your visit. Join the Tokyo Pub crawl at night time and explore Japan's neon side.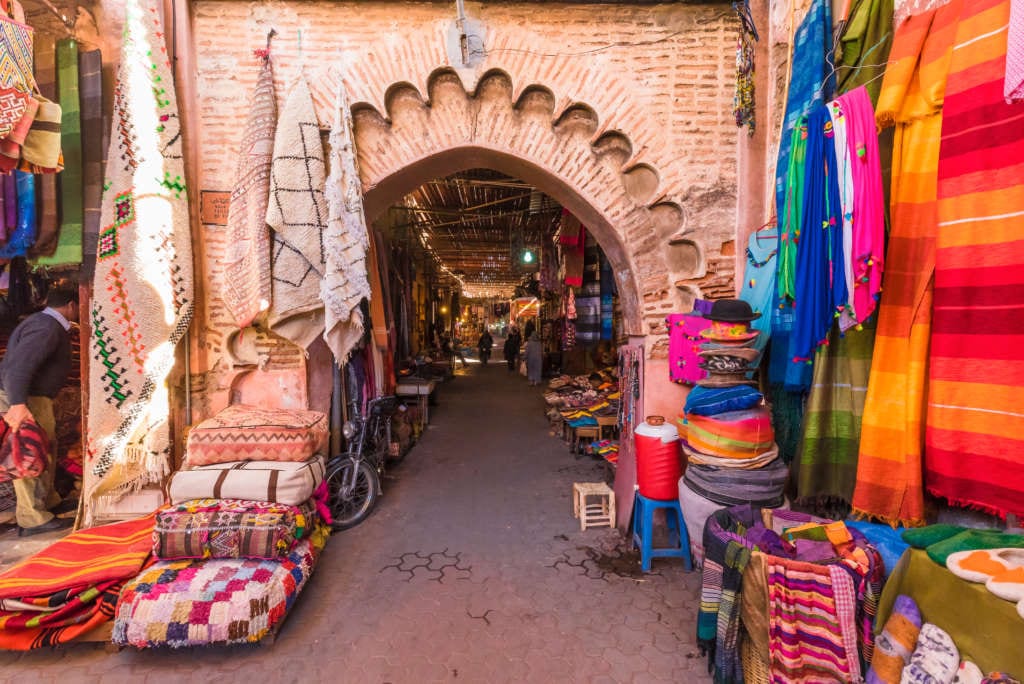 Marrakech,

Morocco
Walk around Marrakech, the sole name of it evokes poetry. Stay at the Riad Dar Anika hotel. 
Visit The Medina, the historic and old district of Marrakech. Its main square is Djemaa El/Fna, and it is surrounded by narrow alleys and streets that embrace all types of musicians, acrobats, shops, food stalls, and snake charmers. Enjoy the smell of the spices, get hypnotized by the colors of the sunset.
Where will you go next? Let us know in the comments below!