International leisure travel won't happen for some time yet, but with a little imagination and some helpful virtual technology, you can visit some of the most luxurious locations around the world. Through Google Arts and Culture, or content created by the castles themselves, take a virtual tour of the antique decadence of palaces around the world and start planning your first post-corona vacation.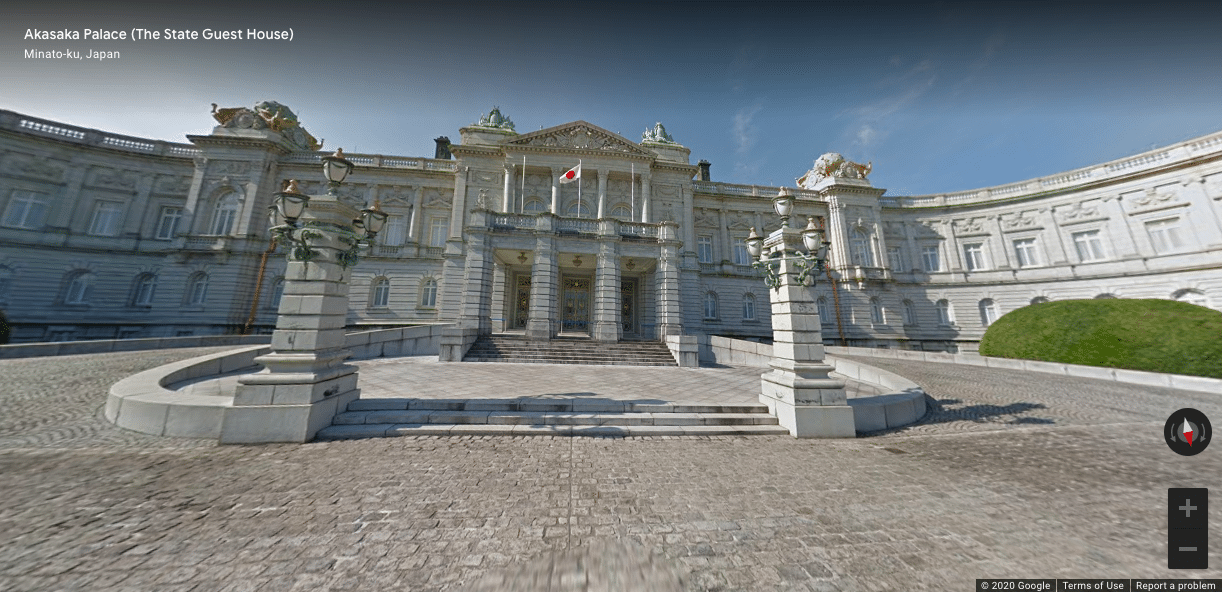 If you think this castle blends in with the streets of London or Paris, you're not wrong. It's from Japan's Western-influenced Meiji period at the turn of the 19th century. The State Guest House was where dignitaries, ambassadors, and presidents would stay during diplomatic activities.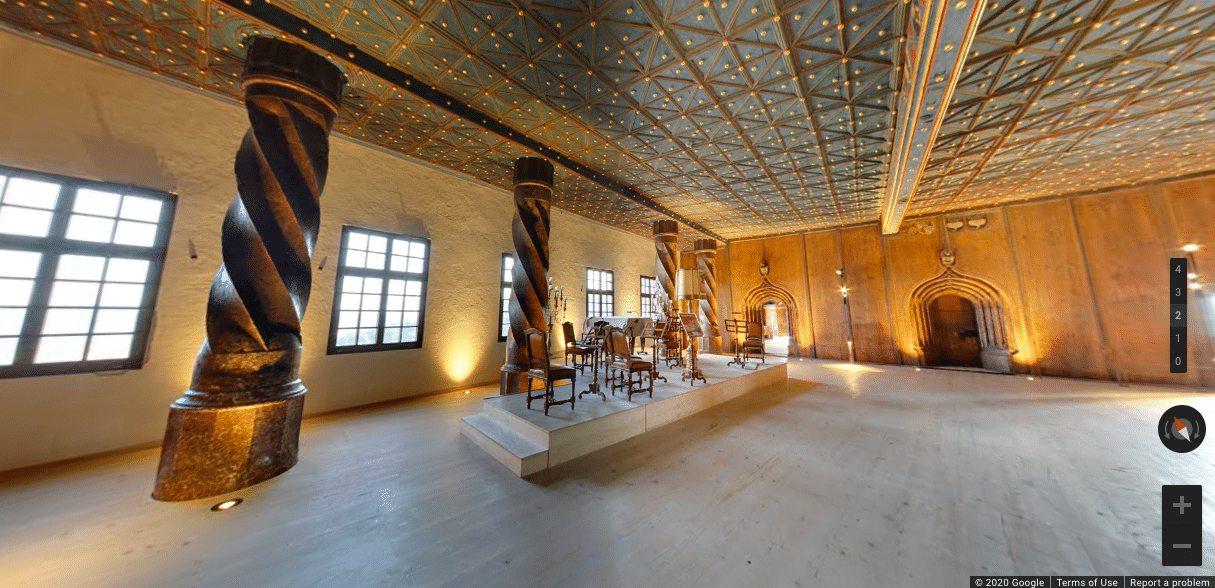 Get virtually lost in one of the largest medieval castles in Europe. The construction is a 950-year ongoing project, with every resident expanding the property. Peep the ceiling adorned with gold buttons, meant to look like stars in the night sky.

The residence for the Portuguese royal family until 1910, it's the only surviving medieval palace in Portugal. The decorative arts held within the palace walls are the real treasure, like walls lined with Mudejar tiles.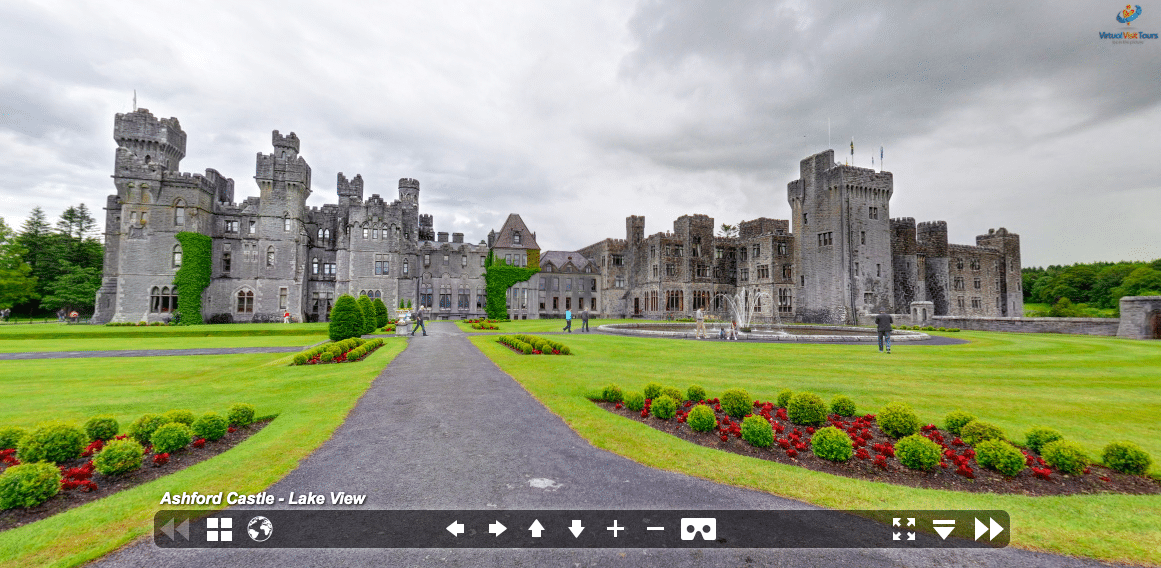 Built 800 years ago, this castle transformed into a luxury hotel back in 1930. The cozy bar area on the main floor has a gorgeous open fireplace and views of the grounds, which include a lake, river, and lush woods.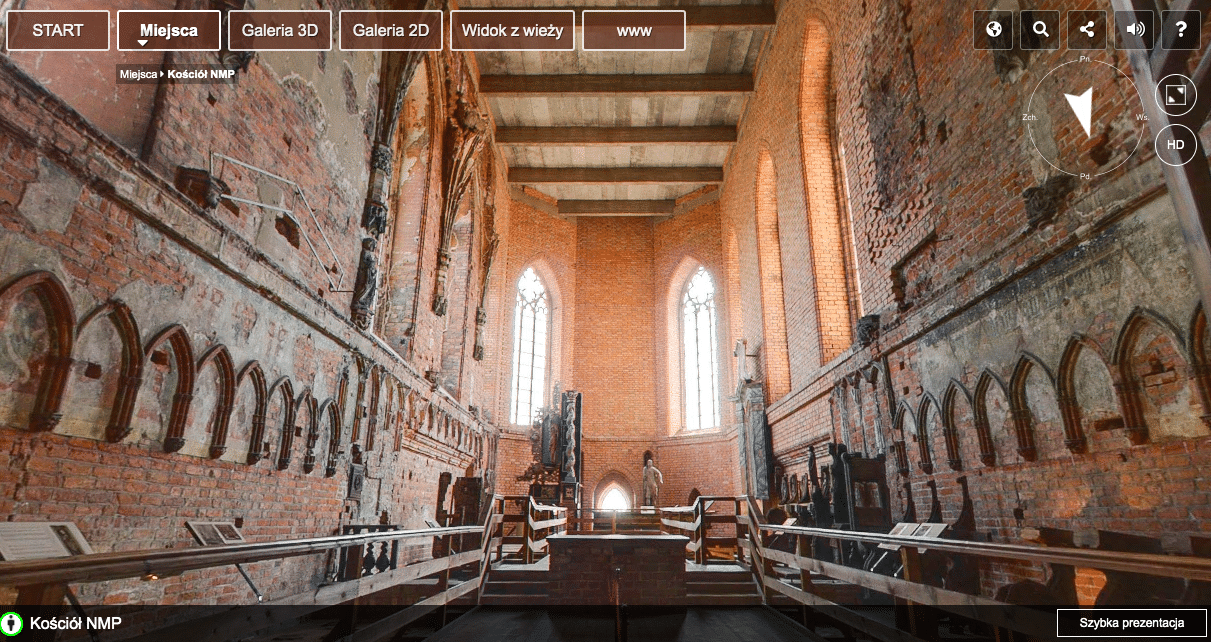 If you're a fan of masonry work (who isn't?), you've got to see the largest stronghold constructed from red brick. It took over 4.5 million bricks to erect the High Castle back in the 13th century.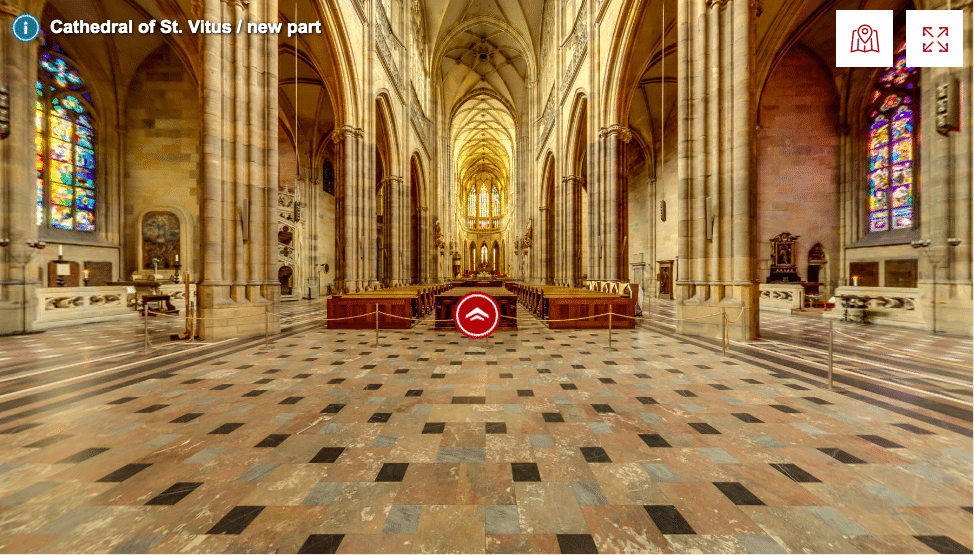 The first walled building of the castle, the Church of the Virgin Mary, was built 1150 years ago. There have been a few additions since then. Check them out, along with the gorgeous gardens, on the virtual tour on their website.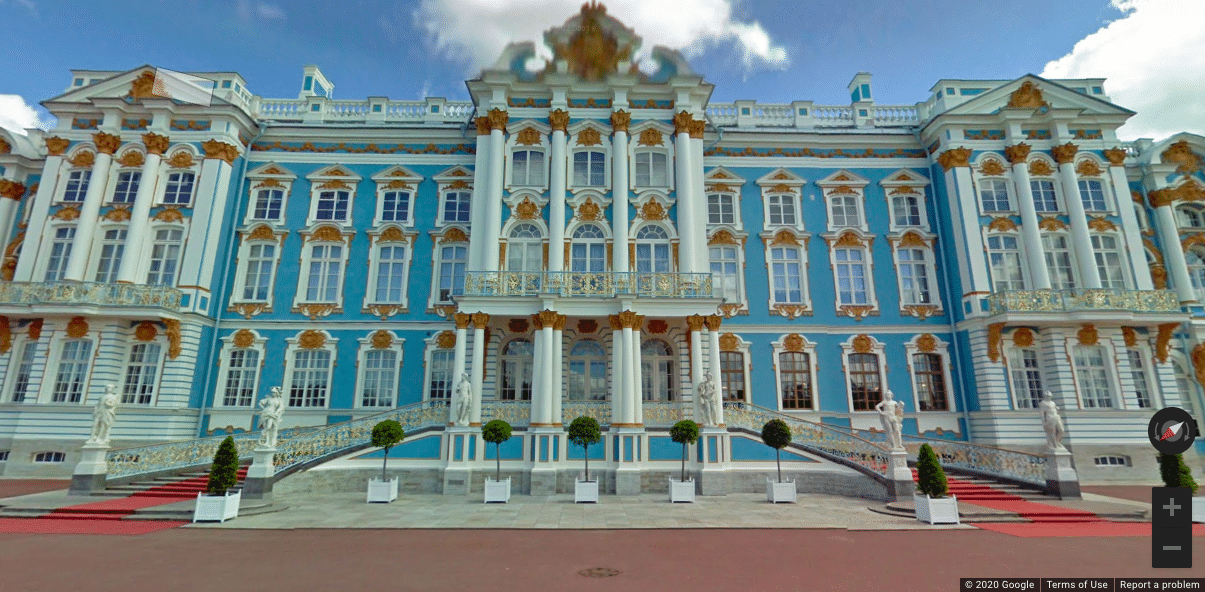 You won't believe the robin's egg blue of this castle's exterior. But it's nothing compared to the 220 pounds of gold used to gild the stucco and statuary on the exterior.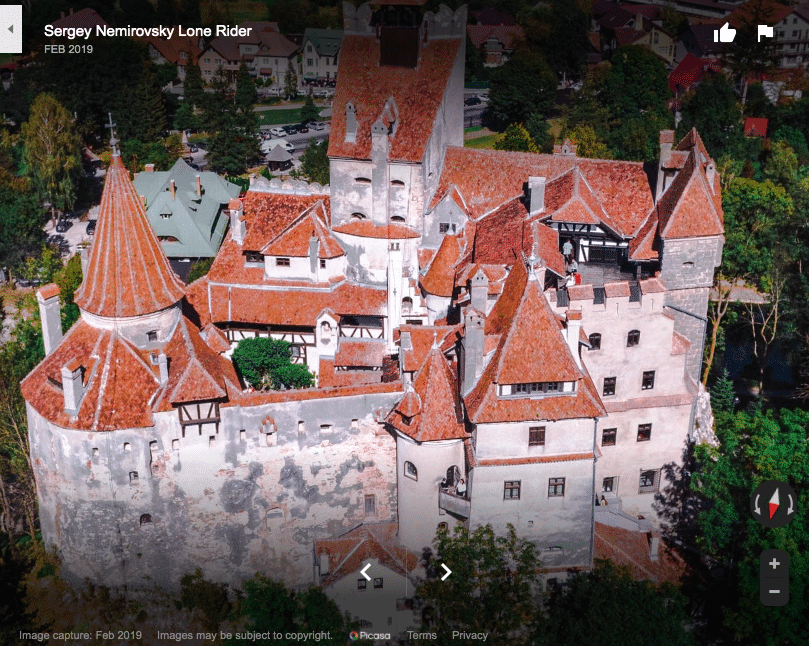 Forgot the fervor over the vampire apologist Stephanie Meyer's impending book. This is the real Dracula's castle. You can explore every spooky inch through Google, or sit back and watch the video tours produced by the castle.

The original princess castle, this German castle inspired Sleeping Beauty's castle in Disney World. The virtual tour offers a musical accompaniment to breathtaking views, perfect for a little WFH decompression.

A World Heritage site and one of the most visited places in Austria, which you can experience from the comfort of your couch. The palace and grounds are in the original condition and display an impressive collection of baroque art.