What many sports fans across the country consider "the biggest game of the year," this year's Super Bowl is quickly approaching and will certainly look a little different this year. From the decreased amount of in-person fans at the game in Tampa to a socially-distanced virtual Super Bowl party at your home, watching the game safely this year should be a top priority for all NFL fans. 
As we've seen over the past year or so now, virtual gatherings are the way of the future. Meeting up on Zoom, hanging out with friends through a screen, and taking the safer and distanced route of meet-ups is the new norm. Now with the Super Bowl quickly approaching, it's time to start thinking about how you can plan a fantastic virtual watch party. 
No matter if your team is playing or not, hanging out with friends and family online can be a great alternative way to watch the yearly game. Check out some of our favorite tips to start planning your party now.
Prepare your technology ahead of time
Everyone knows how tricky technology can be, and mix that into event planning and it can become overwhelming. Zoom has been a staple for most people since the pandemic has started, but many people haven't used it for bigger gatherings. This means preparation is key!
Start with practicing setting up your Zoom room ahead of time. Go into your account and get familiar with the software and setting up a room. Practice inviting friends, using the different buttons, and trying out different features that can help your party planning efforts. 
Once you get familiar with Zoom, it's time to set-up the actual event. Use Google Calendar to sync with your friends and family and be sure to have the link to the room actively available to send to any guests you intend on joining. Doing this ahead of time will save you all sorts of technical problems on the day of the game. Be sure to check out their online resources too to help you out along the way.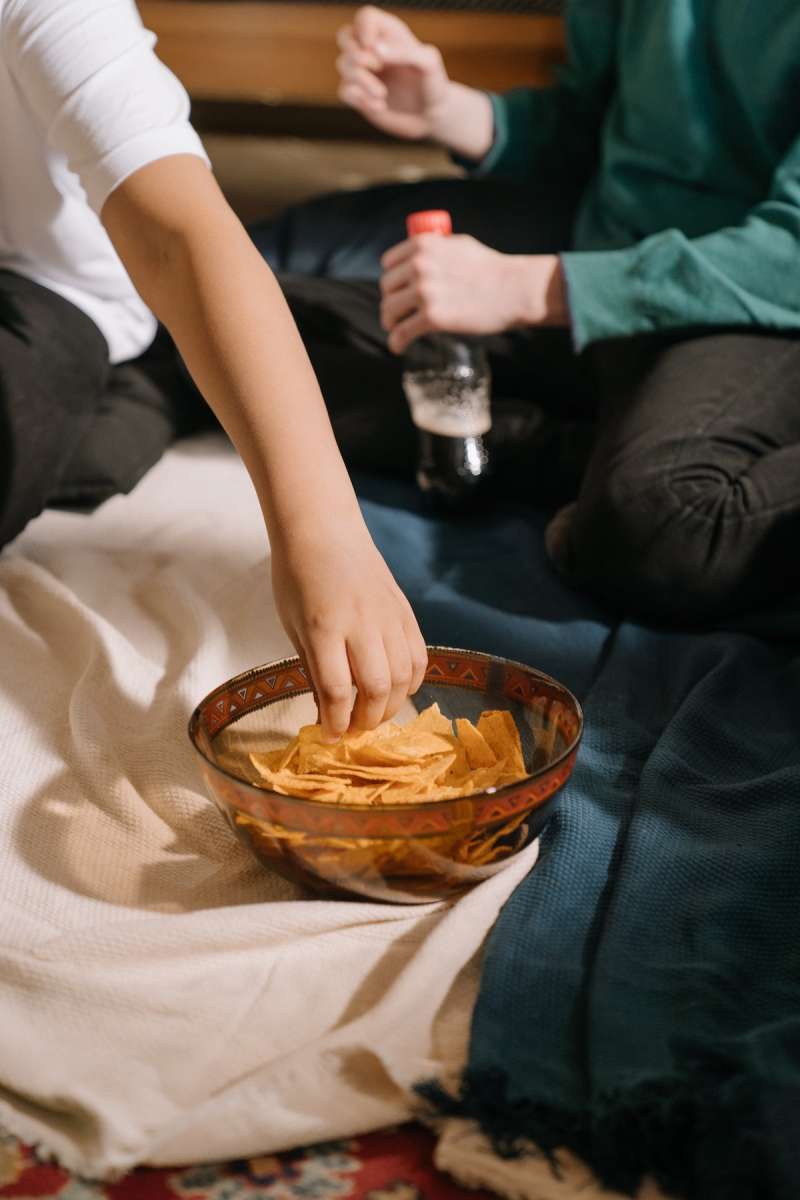 Coordinate your food and drink
For any NFL fans, and food lovers in general, Super Bowl food and drink recipes can feel like a kind of Christmas. Trying out new foods, new alcoholic concoctions, and everything in between can be the perfect and fun way to cheer on your team. Now, with gatherings being remote, the food element can certainly get lost in the party planning process, however, there are certainly workarounds.
One way to organize your food set-up pre-Super Bowl is declaring a mutual menu between you and your guests, so you all have similar items! Between meats, snacks, and desserts, come together with your guests and decide on what treats and meal plans you all want to have so it feels like you're together. Doing this ahead of time too can help your guests' food shopping planning.
Another idea to consider is having fun with your alcoholic cocktails during the game. Since the Super Bowl comes only once a year, why not test out a new recipe while you're in the comfort of your own home? From specialty team-themed martinis to classics like gin and tonic, now is your time to get creative.
If you find yourself overwhelmed with food and drink obligations, consider seeking a little help as you plan. For example, a household alcohol delivery app can save the day with the last-minute mixers you may need, on top of delivering your favorite beer or drink of choice right to your couch. Apps like this can really be a great helping hand. Not to mention, you are able to avoid your local brick and mortar store completely, ultimately limiting your exposure to germs.
Show your team spirit
Whether your favorite team is competing for the championship or not, you can still have some fun with your decor around the house and in your "Zoom window." Of course, decking out your outfit, walls, and Zoom background out your favorite team is certainly one way to go, but you can still add some football flair into the evening.
Try adding a virtual background of your favorite team, putting up some photos on the wall behind you, and even playing some music in your background to simulate the experience of being at a party or even at the stadium! Creating an atmosphere digitally can be one of the toughest parts of party planning to replicate, but can certainly be the most rewarding if it's done right.
Play games based on the game and commercials
Last but not least, it's important to find interactive ways to have fun throughout the game. Of course, since it is a watch party, after all, the game is the priority but there are still ways to sprinkle in some fun as well as you watch along.
One of our favorite games and activities to incorporate into your watching experience is games! Some of our favorite games and activities include:
NFL Trivia

Betting Props and Super Bowl Squares

Drinking games based on results in-game

Awards for Best Commercial
Games are a great way to add that little extra flavor to your virtual get-together.
As the final few weeks countdown before the final Sunday of the NFL season, consider our list of tips as you prepare your virtual party. And while it may feel strange celebrating in this way this year, it's important to remember to make the most of what you can. Who's your pick to win the Lombardi trophy and what are your plans? Let us know in the comments!
Featured Image Credit: iStock