It doesn't take much to make a refreshing cocktail at home. With just a few essential ingredients, you're on your way to making your favorite drink with ease. Surprisingly, some of the most popular drinks are the easiest and cheapest to make. We have compiled a list delicious summer cocktails you can make at your next party.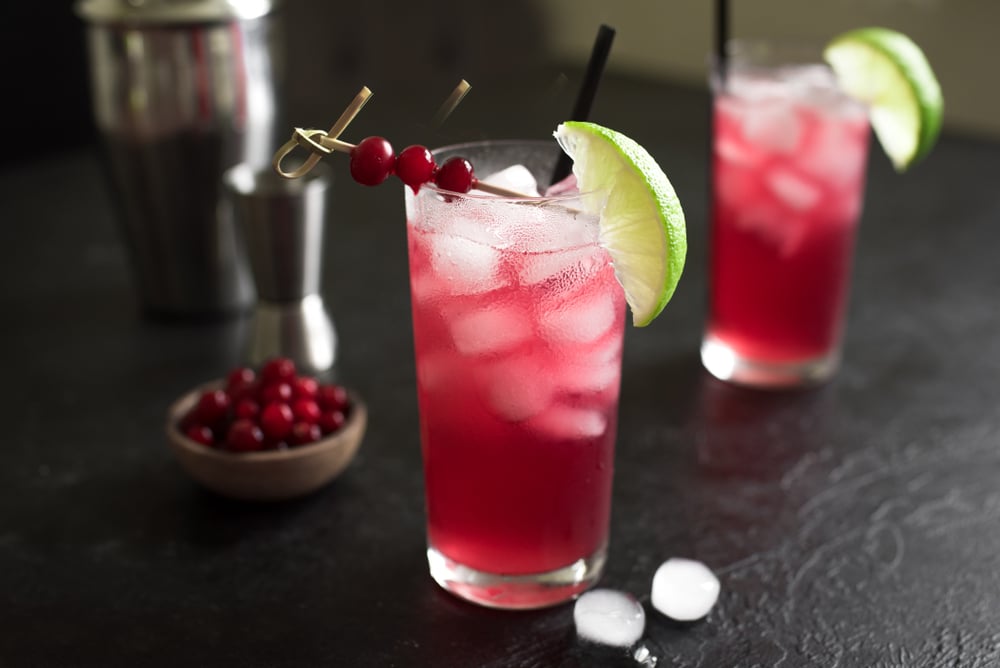 Cape Codder
This popular drink is also known as a vodka cranberry. It is delicious any time of the day and can be made into different variations like a Crantini, Frog in a Blender, Bay Breeze, Madras, Sea Breeze, and the Woo Woo.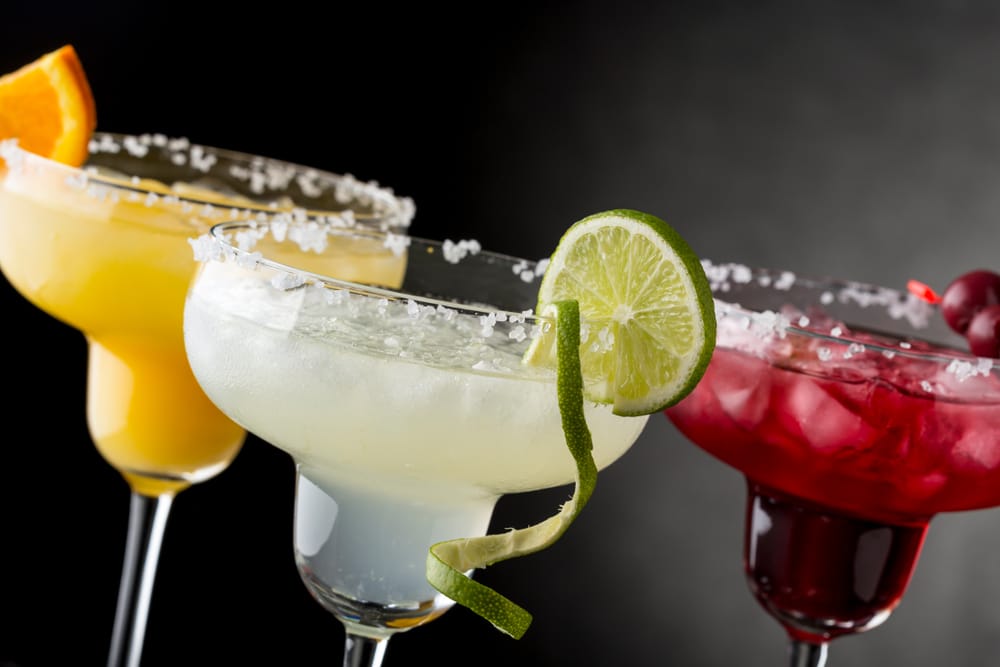 Margaritas and Daiquiris
Both the Margarita and Daiquiri are made in a blender with a distilled spirit like tequila or rum and combined with your choice of fruit. Many popular variations include the Apple Margarita, Hawaiian Margarita, Golden Margarita, Peach Margarita, Banana Daiquiri, Hemingway Daiquiri and Strawberry Daiquiri.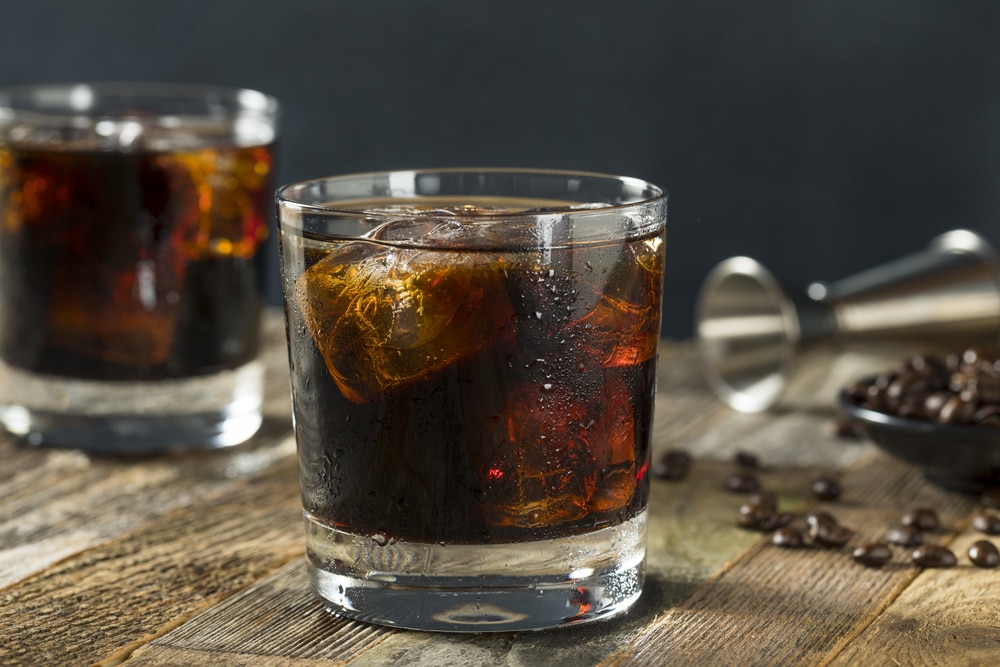 Black Russian
The Black Russian is made with vodka and a coffee-based liquor like Kahlua. Different variations of this refreshing cocktail include the Midnight Martini with cinnamon syrup, White Russian by adding cream, Smith and Wesson by replacing cream with club soda, Colorado Bulldog by adding cola to a White Russian, Dirty Bird by shaking and adding tequila, Mudslide by adding Irish cream to a White Russian, Sneaky Pete by replacing vodka with whiskey and holding the cream.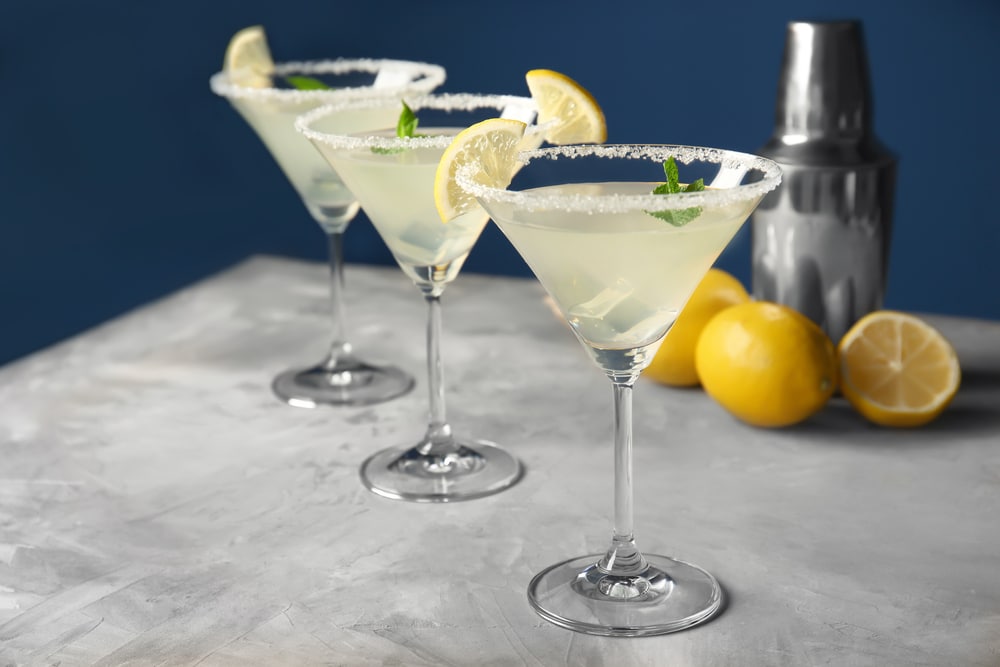 Lemon Drop Martini
The Lemon Drop Martini is made with vodka, lemon juice, and sugar. There are various versions of this cocktail including an Apple Martini by adding green apple schnapps, Vodka Martini by replacing the lemon with dry vermouth, Apple Rain by adding lime to a vodka martini, and Teatini by steeping sweet tea into it.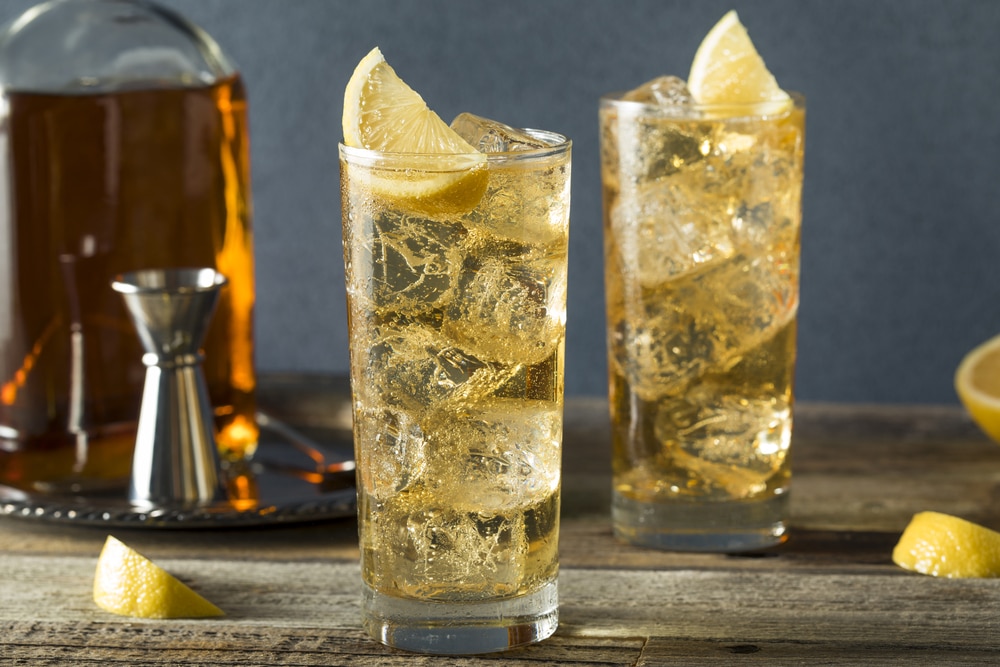 Highball
The Highball is made with whiskey and ginger ale. Different variations of this summer cocktail include Presbyterian by adding club soda, Horse's Neck by switching to brandy or adding lemon, John Collins by adding lemon, syrup, and club soda, Old Fashioned by adding orange, cherry, and sugar, and Gin Buck by switching to Gin.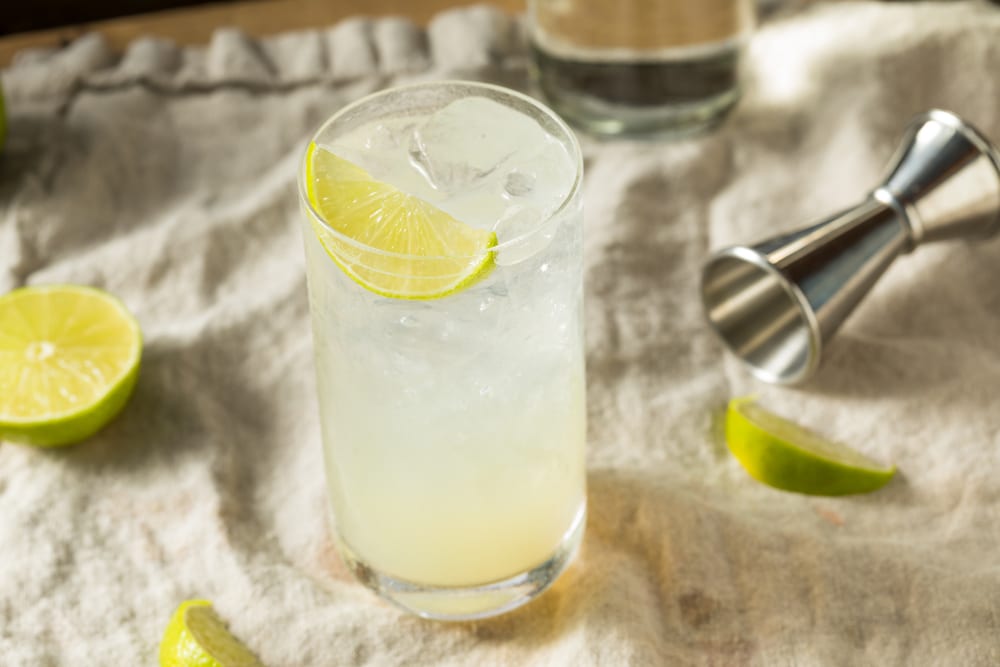 Gin Rickey 
The Gin Rickey is made with gin and club soda. Different variations include the Gin Fizz by adding egg, Singapore Sling by adding brandy, Whiskey Fizz by switching to whiskey and adding lemon juice, Tom Collins by adding lemon juice and syrup, and Vodka Collins which is a Tom Collins but with gin.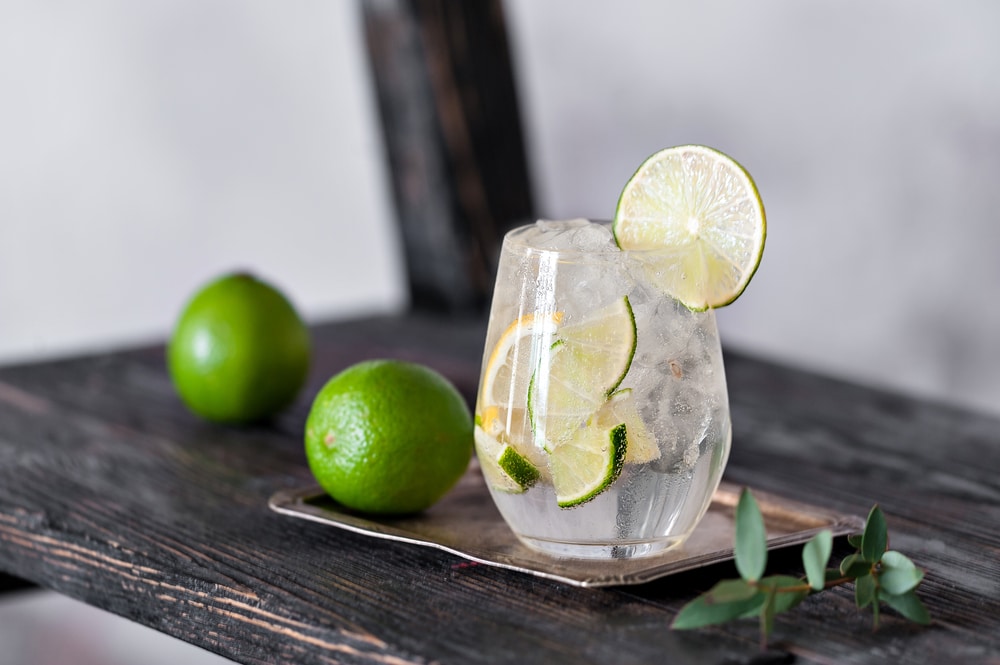 Gin and Tonic
The Gin Tonic is made with gin and tonic water. Different versions of this summer cocktail include the Vodka Tonic by switching to vodka, Leprechaun by switching to Irish whiskey, and Strawberry Gin and Tonic by adding strawberry.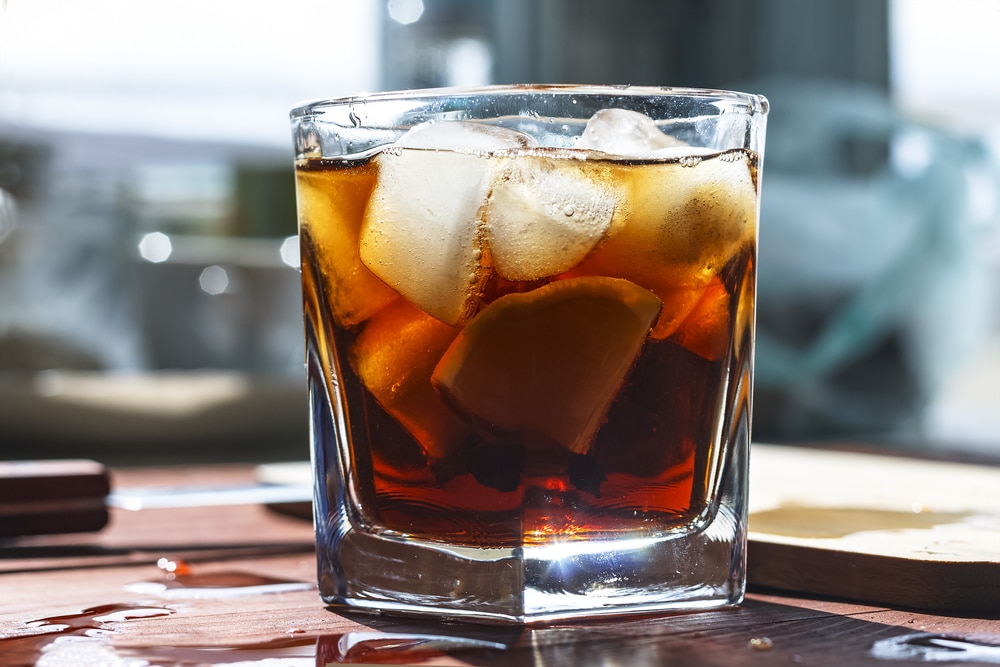 Rum and Coke
The Rum and Coke is made with rum and cola. Different variations include the Cuba Libre by adding lime, Lounge Lizard by using dark rum and adding amaretto, and Trojan Horse by mixing Guinness with the cola.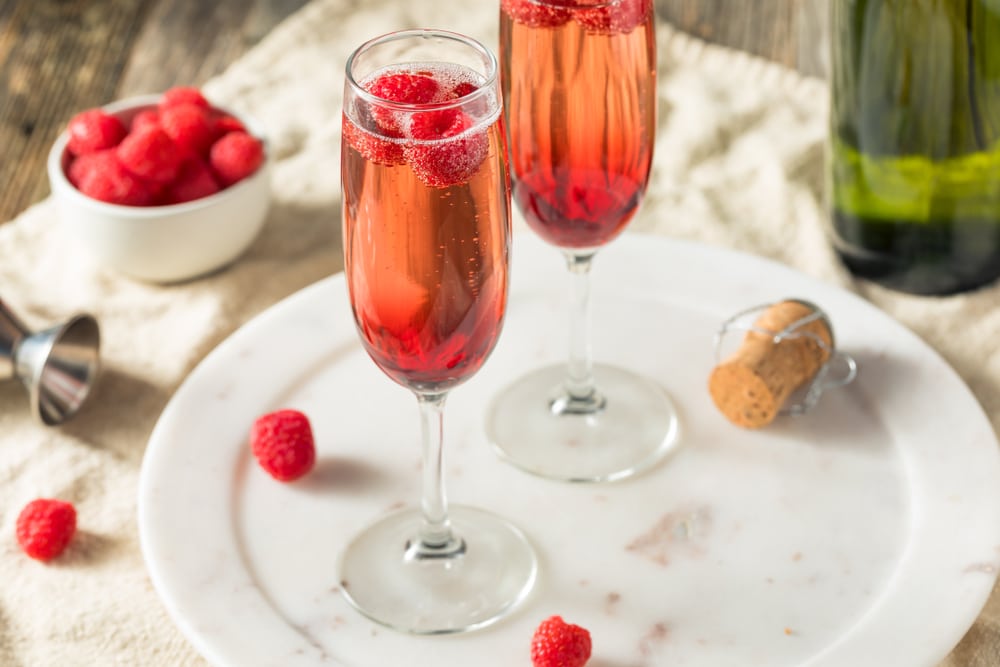 Kir
The Kir is a cocktail made with wine and crème de cassis. Different variations include the Cardinal Cocktail by using red wine, Bishop Cocktail by using red wine and adding rum and syrup, and Wine Spritzer by using white wine and adding club soda.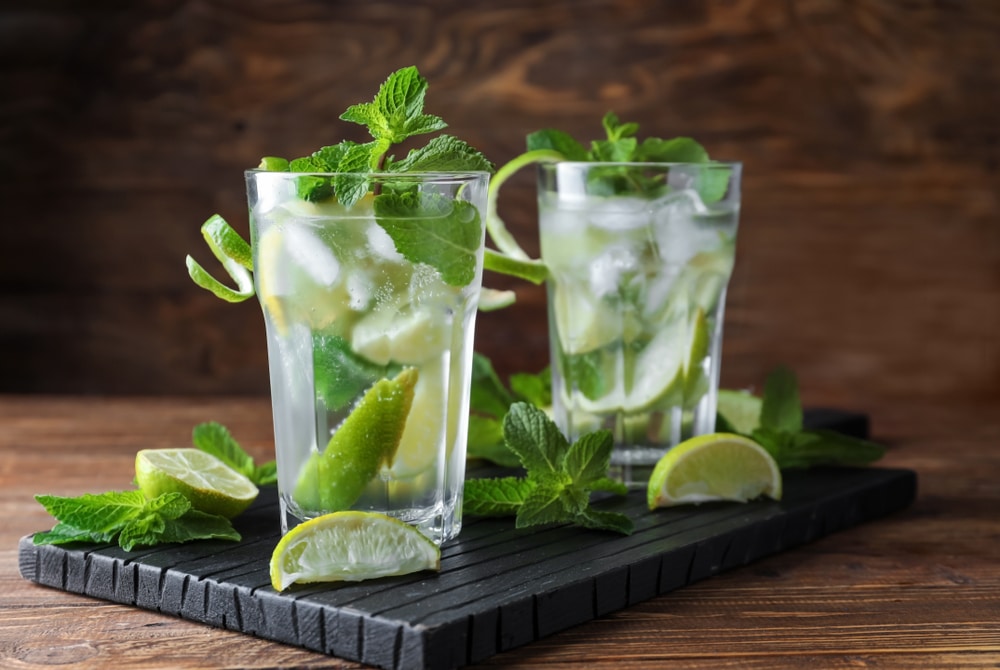 Mojito
The Mojito is a summer cocktail made with rum, mint, and club soda. Different variations include the Independence Day Mojito by adding watermelon and raspberries, Pineapple Mojito by adding pineapple, Mint Julep by switching to whiskey, and White Peach Julep by adding peaches to a Mint Julep.
Featured Image Credit: Brent Hofacker on Shutterstock