With the cases of coronavirus illness on the decline, many businesses are working their way toward reopening while figuring out the best ways to keep their customers safe. The Ocean City, MD, waterfront restaurant, Fish Tales Bar & Grill, has a unique take on social distancing that could actually be kind of fun.
Owners Shawn and Donna Harman have implemented the innovative idea of bringing in 'bumper tables.' These are tables that are surrounded by a large inner tube, keeping customers from getting too close to each other or the staff.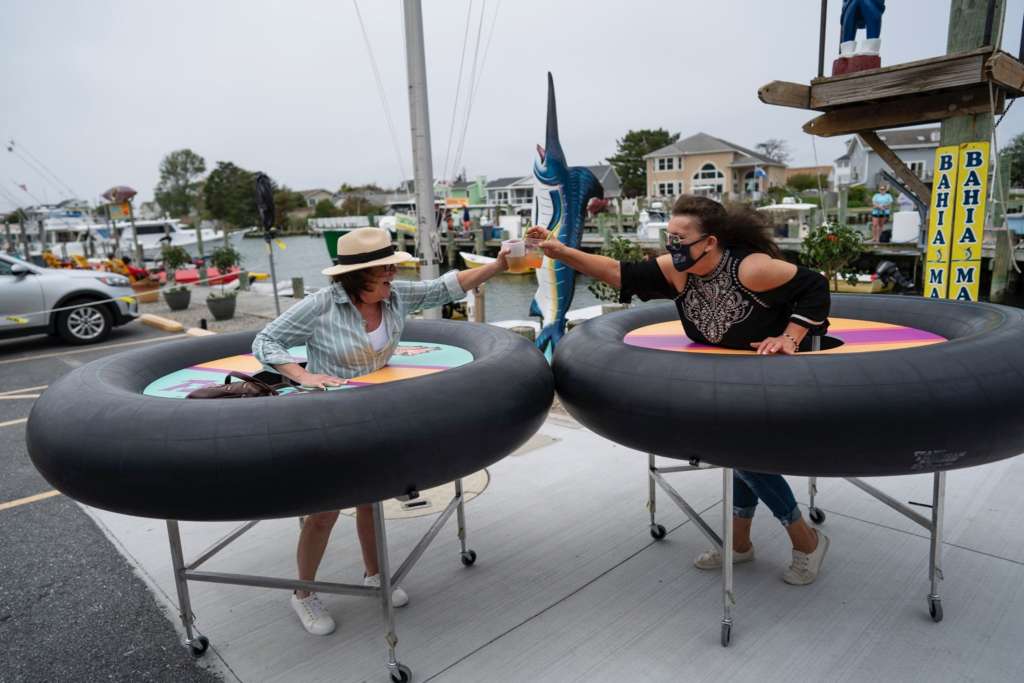 Customers will stand in the middle of the tube while eating and drinking, and the barrier means everyone around them will have to maintain a six-foot distance.
The tables are custom-built to look like 45 vinyl records. They are also on wheels, so customers can walk around the restaurant's dining room, parking lot, and bar area and mingle while they enjoy drinks and food.
---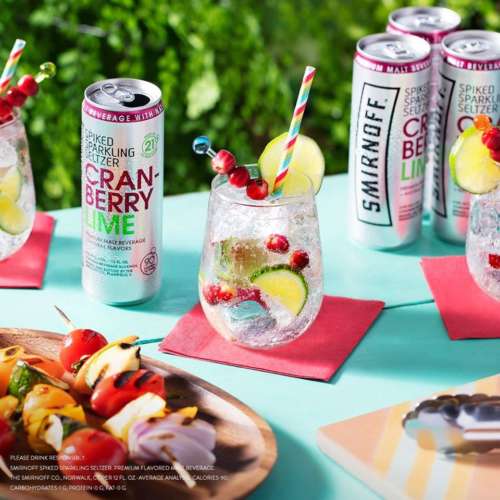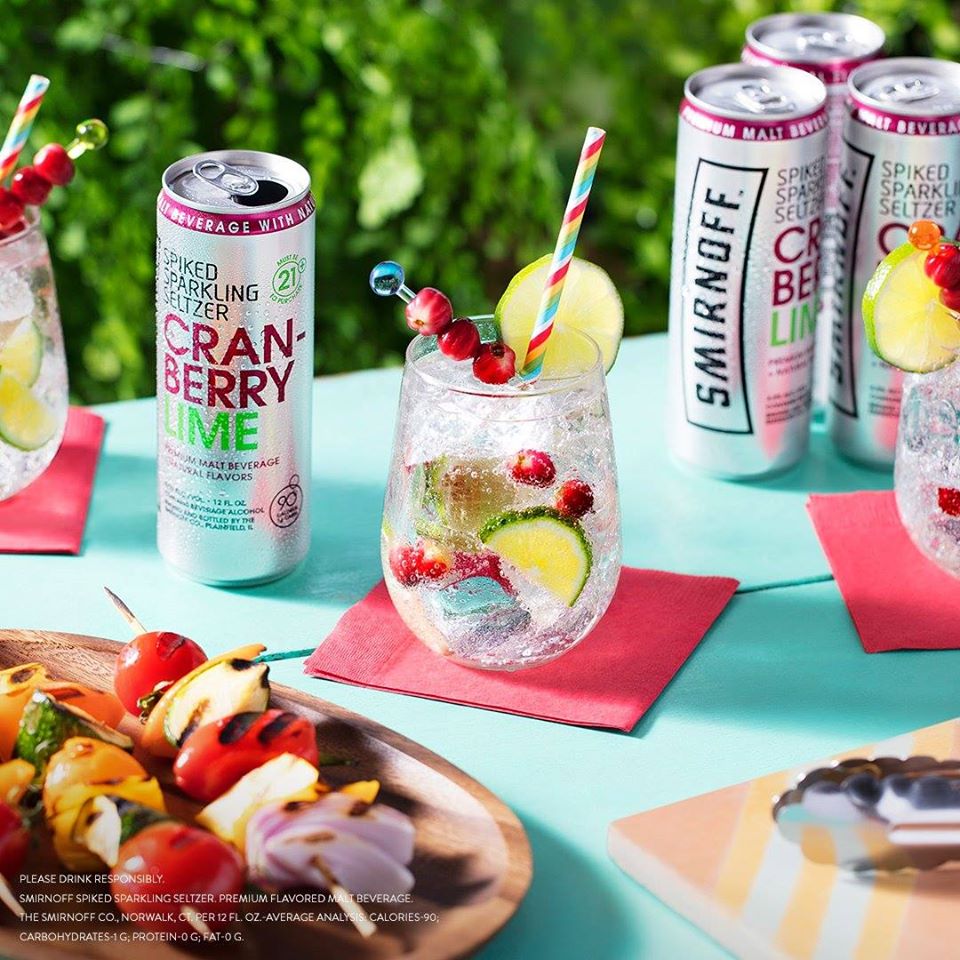 Best Hard Seltzer Drinks
Staying home this summer instead of hitting the bars? Find the best hard seltzers to pick up.
Find Best Seltzer Drinks
---
Maryland is working on reopening certain businesses as part of its multi-phase recovery plan. However, restaurants are still only permitted to offer takeout, delivery, and drive-thru, so Fish Tales has yet to try out their new bumper tables.
However, once the restaurant is fully operational, they will be using these inner tube substitutes for customers waiting for tables and for those who would normally be seated at the bar.
The tables were built by Donna Harman's cousin's company, Revolution Event Design and Production. So far, 10 tables have been ordered. In addition to using them in their restaurant, the Harmans are hoping to be able to sell the tables to other companies and rent them out for events.
Fish Tales has a limited serving season, opening around Easter and closing in October. However, this year, they have had to hold off on opening due to the pandemic. They just started offering takeout service a week ago and are hoping to be able to serve the crowds that visit the waterfront for Memorial Day weekend.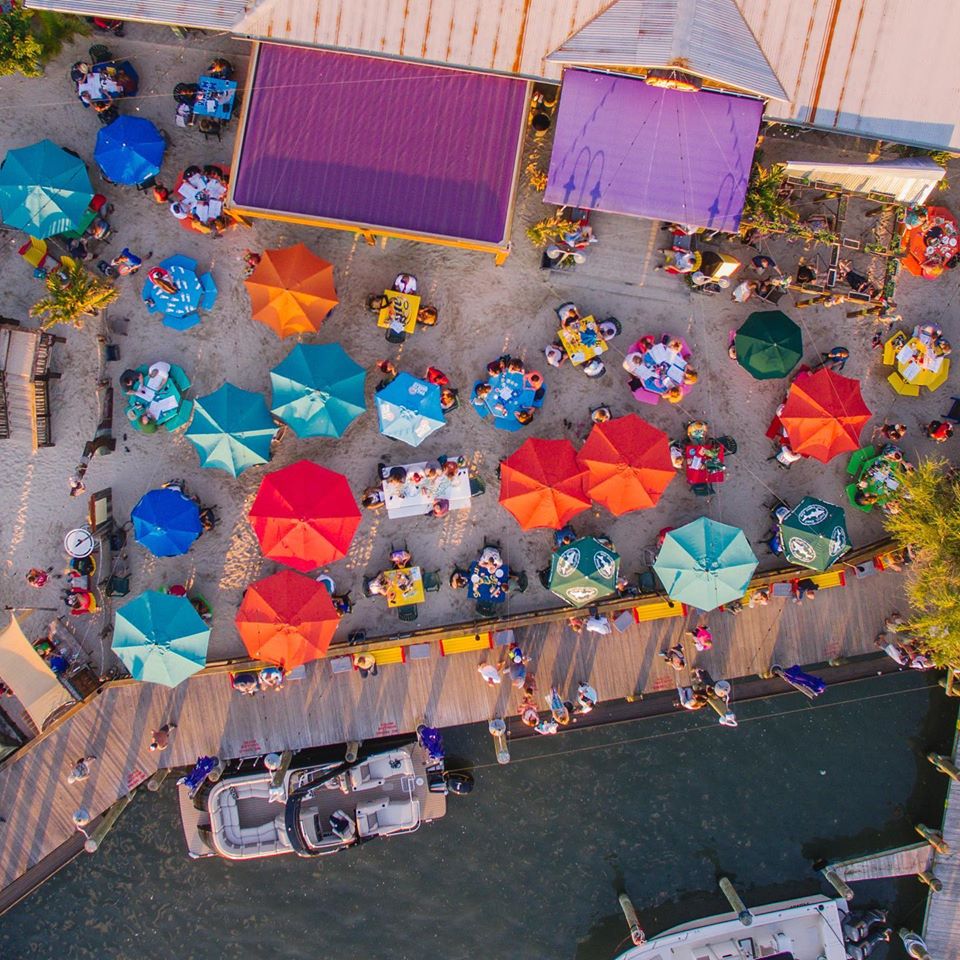 Even though they are prepared to have a season that is slower than usual, they think they'll be able to hang on. Their main goal is just to stay afloat until next year.
Fish Tales is known for its quaint relaxed feel, its wide variety of tasty cocktails, and its extensive menu. The restaurant offers salads, seafood favorites, sandwiches, burgers, and more. Guests can enjoy indoor or outdoor beach dining. Those who choose to sit on the beach will enjoy umbrella-shaded tables by day and tiki torches at night.
It is hopeful that this restaurant will be able to get through this difficult season and thrive in 2021. Their bumper tables have certainly got them off to a great start. We wish them the best of luck!