Gyms across the nation are slowly beginning to reopen, but with the threat of coronavirus still looming, stricter precautions and innovative workarounds are being implemented to aid in keeping all aficionados of fitness safe from COVID-19. There are many stringent cleaning guidelines gyms and fitness centers are adhering to, but a gym in Redondo Beach, California, is trying to set the bar for gym workouts in the future.
---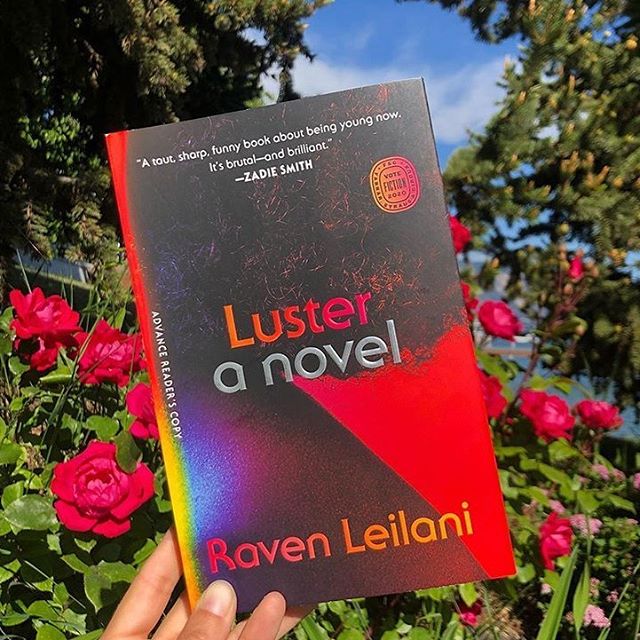 View Our Most Anticipated Book Releases for Summer 2020
Trying to work out your mind instead? View our favorite books coming out in summer 2020.
View Our Most Anticipated Book Releases for Summer 2020
---
Inspire South Bay Fitness, owned by Peet Sapsin, has created workout pods made from pipes and shower curtains for guests to work out in on their own, away from other guests, but still maintain the sight and feeling of being part of a group during a workout class. With materials coming at a cheaper price than installing plexiglass, many gyms could follow suit in creating pod clusters for workouts to prevent the spread of coronavirus. This new concept can be utilized to reintegrate workout classes into services offered once gyms reopen.
In an interview with TODAY, Sapsin noted that the staff at this gym wanted to build dividers that would make it so that their clients didn't have to wear masks while working out. Of course, wearing a mask is recommended to reduce the spread and contraction of coronavirus, and should be worn in most (if not all) public situations, but there are legitimate concerns about breathing restrictions and other adverse results that come with wearing a mask while working out.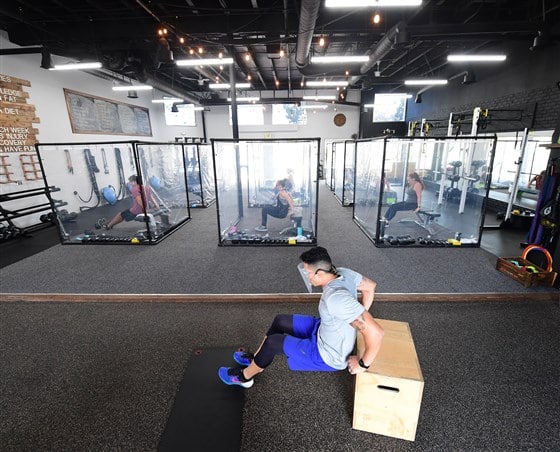 Sapsin's gym averages around 30 folks working out per day. With the creation of these workout pods, nine people can join a workout class while Sapsin, equipped with a face shield, can navigate through the cluster to monitor, encourage, and (from a distance) assist participants, allowing some semblance of what workout classes used to be like prior to the coronavirus pandemic. 
If one stands in the middle of the pods, they are about 10 feet apart from other pod-users. To further air safety and circulation, Sapsin noted that the AC in the gym is turned off and, instead, all of the gym doors are opened up, letting the fans inside push the air out. For those still being extra cautious (and rightfully so), Sapsin will continue to stream workouts online until a vaccination for COVID-19 is introduced.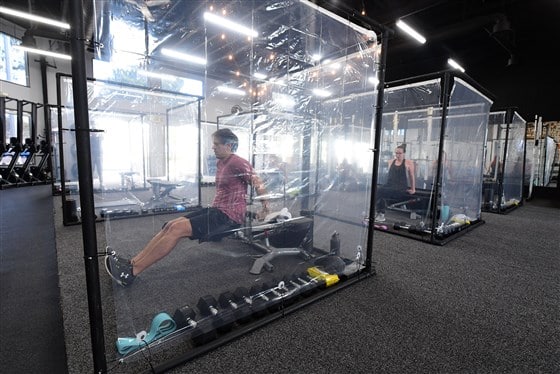 Sapsin's gym isn't the only one altering and innovating their space to accommodate for the current coronavirus landscape. Joe Kamar, owner of Urban 728 Yoga, is running their yoga classes with around 20 students when the room could usually function with 50 to 60. Komar stated that students enter four at a time, get a temperature check, wear masks until they get to their designated spot for their mats, and finally, once everyone is a safe distance apart, masks are removed and the class begins.
As national gym and fitness center chains aim to reopen, Sapsin and Kamar are providing very good examples of how these locations can functionally operate while keeping each guest safe during the coronavirus pandemic. Does working out in a pod sound outrageous or outrageously smart? Are you looking forward to getting back in the gym or are you sticking to the couch workouts? Let us know in the comments below!
Featured Image Credit: Getty Images