Friends is among the top five comfort shows — a lineup that includes The Office, Parks and Rec, and a few other choice sitcoms that will make you laugh no matter what episode you throw on. Running from 1994 to 2004, Friends has put out 10 Thanksgiving episodes for each of its ten seasons. All of the ten episodes are guaranteed to jump start your holiday spirit and give you all of the festive autumn vibes. While everyone has their preference, this is our list of the best Thanksgiving Friends episodes ranked.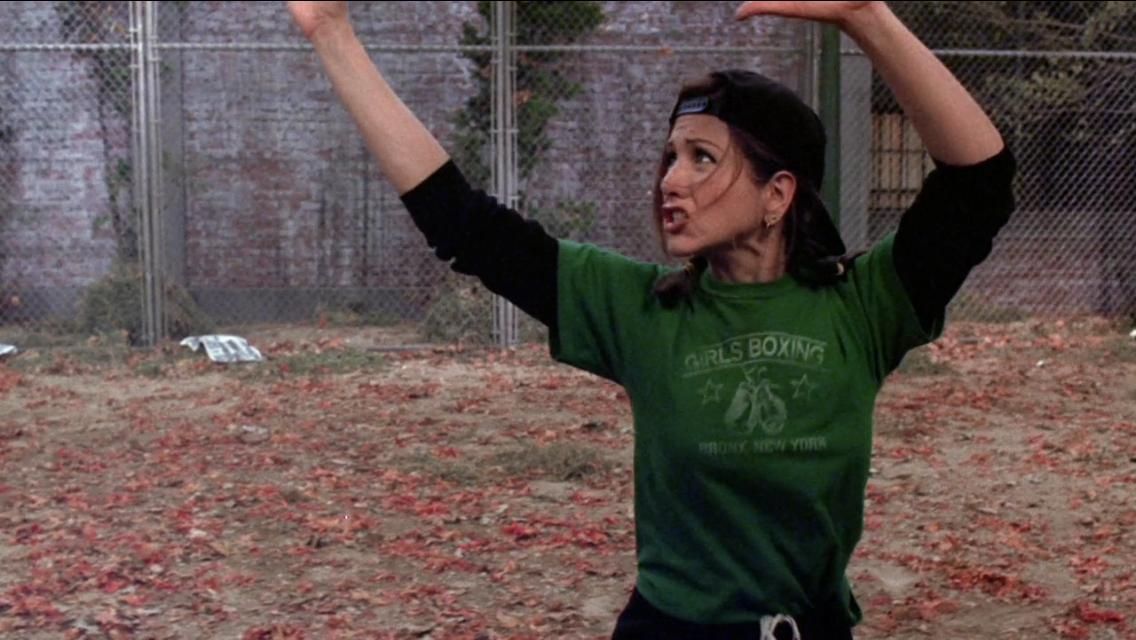 1. "The One With the Football"
Season 3, Episode 9
Episode summary: Old sibling rivalry between Monica and Ross resurfaces and postpones Thanksgiving dinner when the gang decides to play a game of "touch" football.
Why we love it: This is a classic Friends Thanksgiving episode that features the gang at their ensemble best — plus awesome football outfits from all the girls, especially Rachel's pigtails + girl's sweatshirt combo.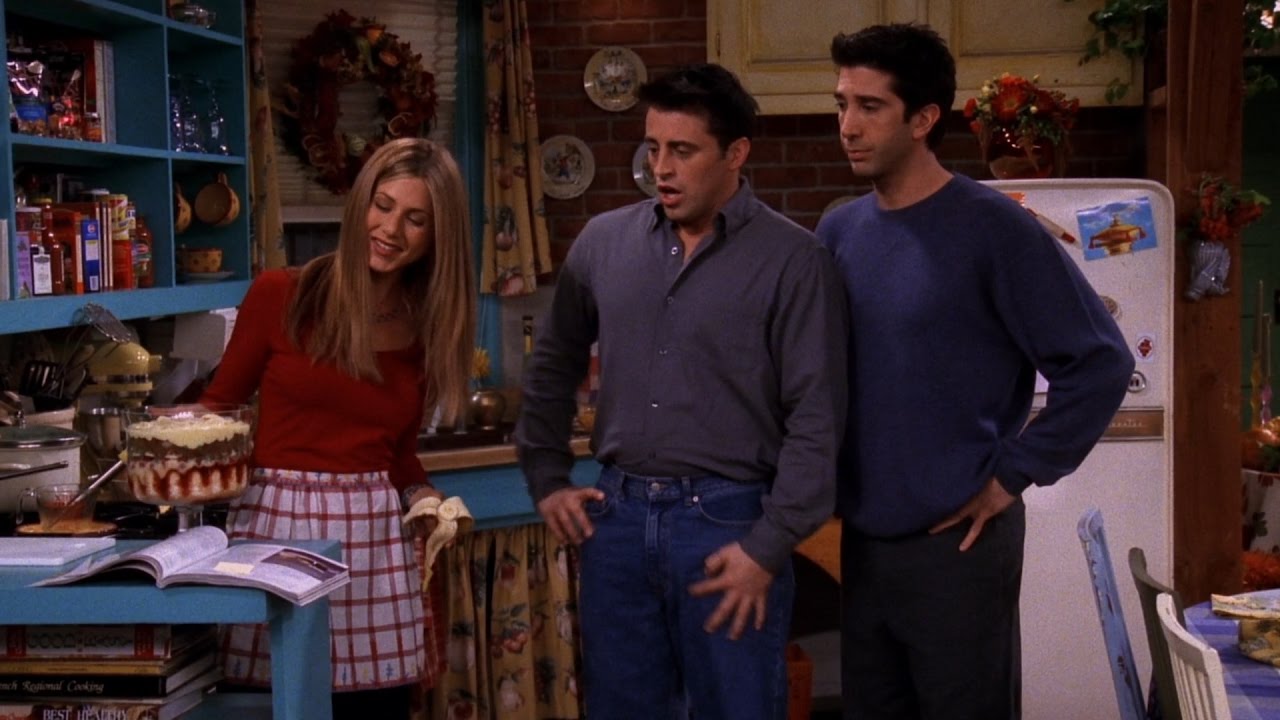 2.
"The One Where Ross Got High"
Season 6, Episode 9
Episode summary: Ross is forced to reveal the reason why Jack and Judy don't like Chandler in this episode of Friends. Rachel tries to make dessert for the gang. Joey and Ross try to get out of Thanksgiving when they are invited to hang out with Janine and her dancer friends.
Why we love it: First of all, we just love listening to Elle Macpherson's aussie accent. There's also the beef trifle and tons of quotable lines: "Offering people gum is not cooking" + "Hurricane Gloria didn't break the porch swing, MONICA DID!"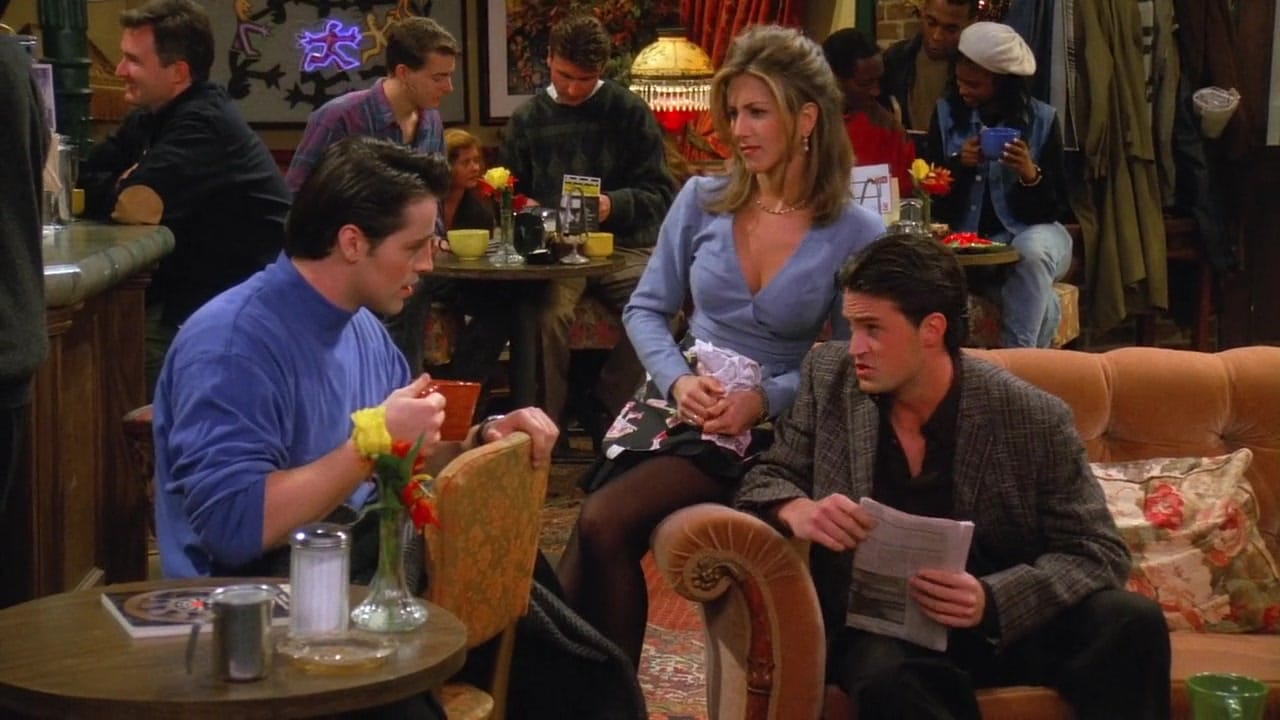 3.
"The One Where Underdog Gets Away"
Season 1, Episode 9
Episode summary: The gang's plans for Thanksgiving go awry after they get locked out of Monica and Rachel's apartment.
Why we love it: It's the first ever Friends Thanksgiving episode and it features so many classic NYC cornerstones like the Macy's Day Parade, not being able to afford a plane ticket home, and arguably is the origin of the concept of friendsgiving.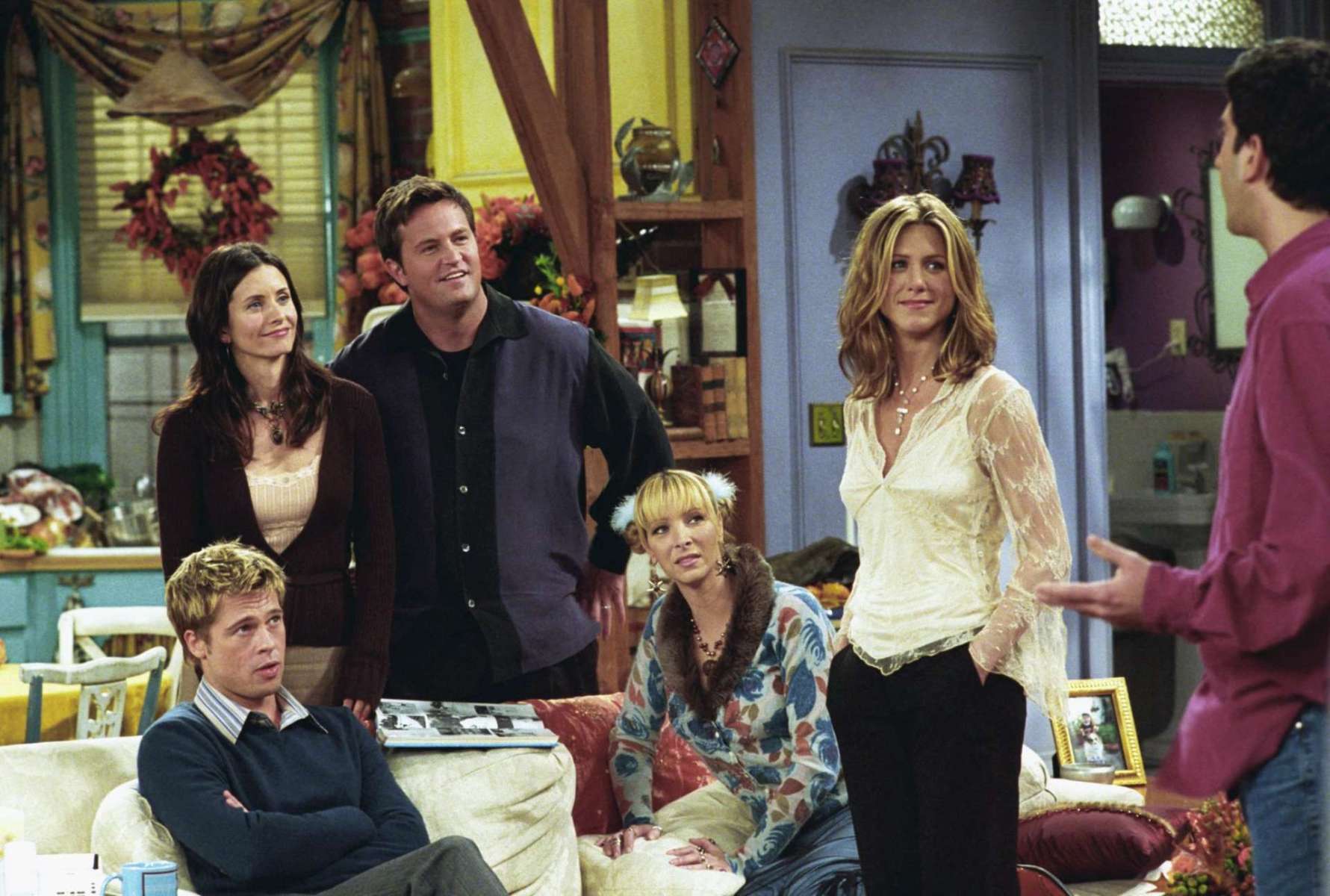 4.
"The One With The Rumor"
Season 8, Episode 9
Episode summary: Monica invites Will, an old school friend of her and Ross over for Thanksgiving dinner, unaware he isn't too fond of Rachel.
Why we love it: The chemistry between Brad Pitt and Jennifer Aniston, Rachel's teenie weenie, and Joey's maternity — er, Thanksgiving — pants.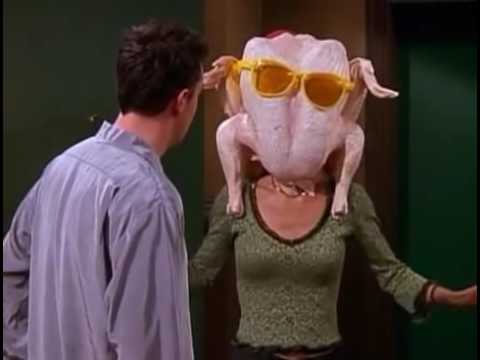 5.
"The One with All the Thanksgivings"
Season 5, Episode 8
Episode summary: The gang remember and share with each other their worst Thanksgivings.
Why we love it: It's a compilation episode featuring terrible Thanksgivings that will almost make you appreciate your weird family. Plus, we get the iconic scene of Monica shimmying with a sunglasses-wearing turkey on her head and the beginnings of the Chandler-Monica romance.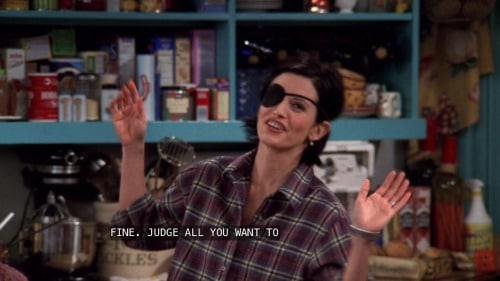 6.
"The One With Chandler In A Box"
Season 4, Episode 8
Episode summary: Chandler tries to earn Joey's forgiveness by lying in a wooden box for six hours. Monica accidentally gets ice in her eye and her doctor turns out to be Richard's son and it's discovered Rachel exchanges the gifts she received in the past.
Why we love it: If you're looking for the best episodes of Friends, we're happy to see the end of the Yoko of Joey and Chandler's friendship (Cathy) depart. In addition, Monica has a weird makeout while wearing an eyepatch, Chandler is in a box after all, and there's some classic but lighthearted Ross and Rachel drama.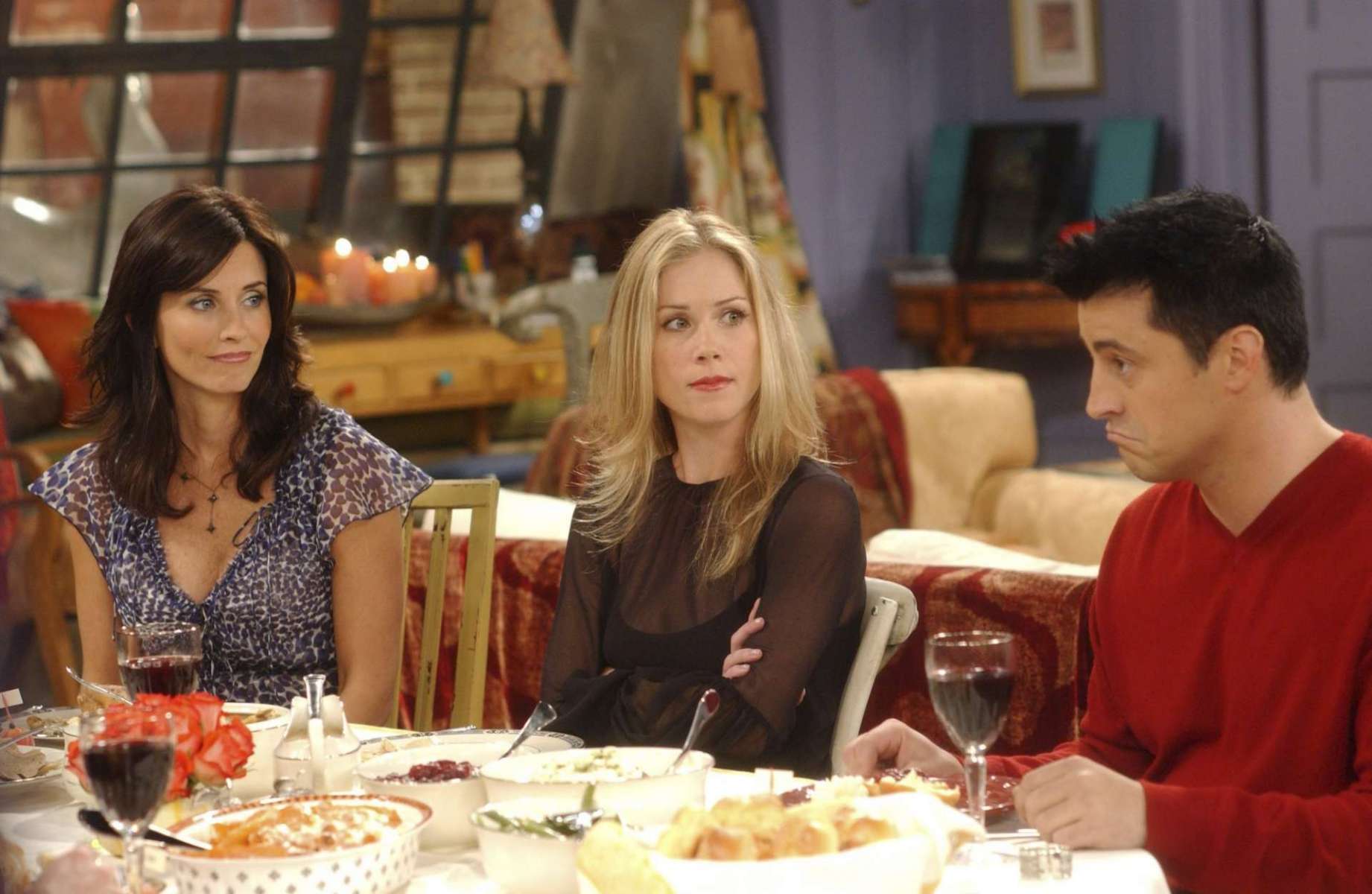 7.
"The One with Rachel's Other Sister"
Season 9, Episode 8
Episode summary: Rachel's middle sister shows up at Thanksgiving and causes arguments amongst the gang.
Why we love it: Friends Thanksgiving episodes are great for stellar guest stars, and this one features the captivating Christina Applegate. We also get to see lots of Ross and Rachel's baby Emma, along with Chandler and Monica being super cute and in love.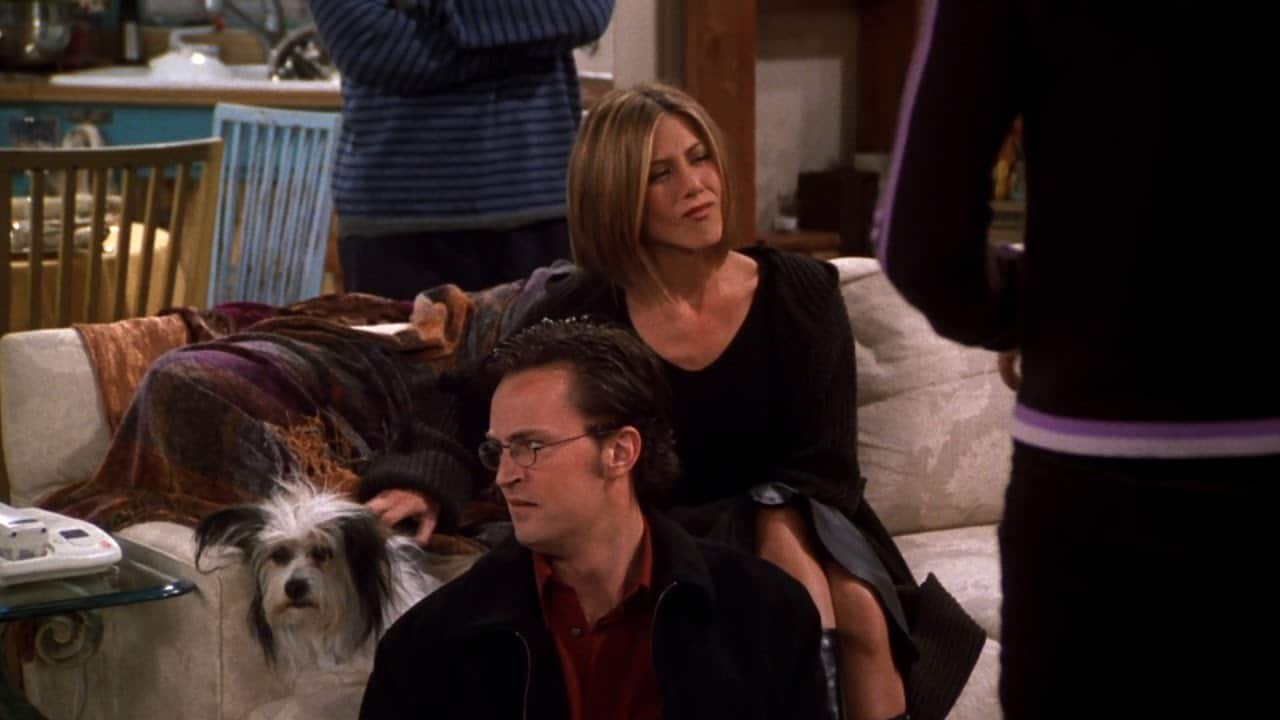 8.
"The One Where Chandler Doesn't Like Dogs"
Season 7, Episode 8
Episode summary: Ross struggles to name all 50 states in a game. Joey compromises Rachel's chances with her crush, Tag, during Thanksgiving dinner. Phoebe sneaks a dog into the apartment, making Chandler extremely nervous.
Why we love it: We get a new game to challenge our turkey day guests! We also are blessed with this ICONIC Joey quote re: the idiom moot point: "Yeah, it's like a cow's opinion, you know, it just doesn't matter. It's 'moo'."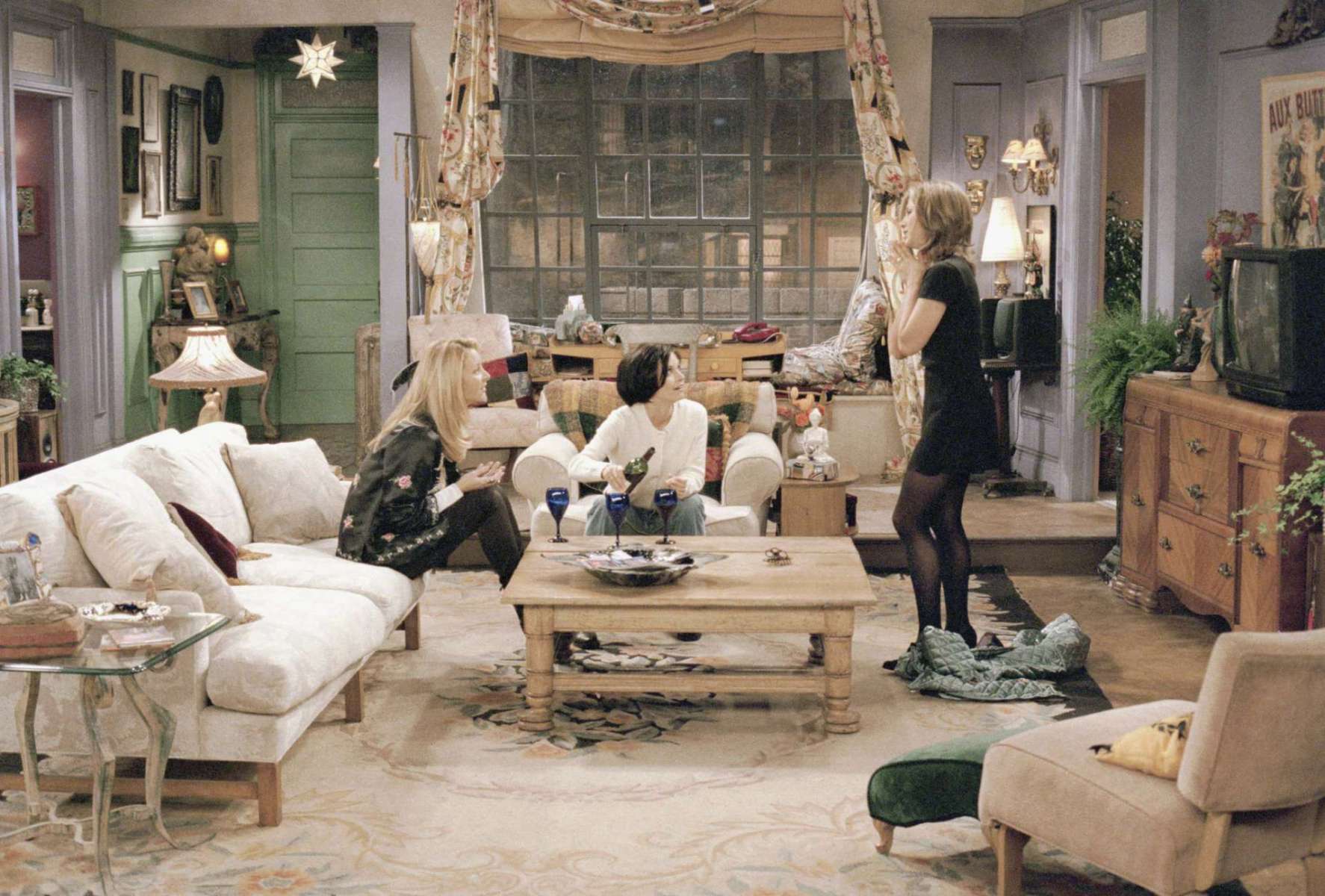 9.
"The One with the List"
Season 2, Episode 8
Episode summary: With help from Chandler and Joey, Ross makes a list of pros and cons to decide whether to be with Julie or Rachel. Meanwhile, Monica gets a job making dessert with a disgusting synthetic chocolate substitute.
Why we love it: While this Thanksgiving Friends episode is more of a bummer than most, it still delivers with the punchlines — plus the famous Ross realization "she's not Rachel" that totally cements their love story.
10.
"The One with the Late Thanksgiving"
Season 10, Episode 8
Episode summary: Joey, Ross, Rachel and Phoebe convince Monica and Chandler to host Thanksgiving, however the four of them end up arriving to dinner an hour late.
Why we love it: It's the final Friends thanksgiving and Chandler and Monica finally get their baby! There are some great style moments and Chandler tries to cook in this episode of Friends. It's a fitting wrap-up to the classic Thanksgiving themes that run through the show.
Featured Image Credit: Screengrab from Friends
h1, .front_page_section_caption { margin-top: 0.35em!important; }
.vc_btn3.vc_btn3-color-info, .vc_btn3.vc_btn3-color-info.vc_btn3-style-flat { color: #fff; background-color: #000!important; }