Are you still doing Thanksgiving? The holidays feel a little hollow this year. If you travel to visit your family, there's a chance you could infect them all with COVID. Is it worth it to travel, quarantine, and then stay for an entire month with people that most years you can only stand until you cut the pie? If you read our open letter to people with their Christmas decorations out already, you know we've decided to be unabashedly pro-holidays this year. We need it; we deserve it, and we're going all out from Thanksgiving to New Year's. That said, we've been stress-eating for the duration of the election cycle, so bread soaked in gravy doesn't hold its typical allure. That's just breakfast at this point. So in preparation for the day of feasting, we've pulled together some non-traditional stuffing recipes for your bird. Or to cook respectfully outside of the bird.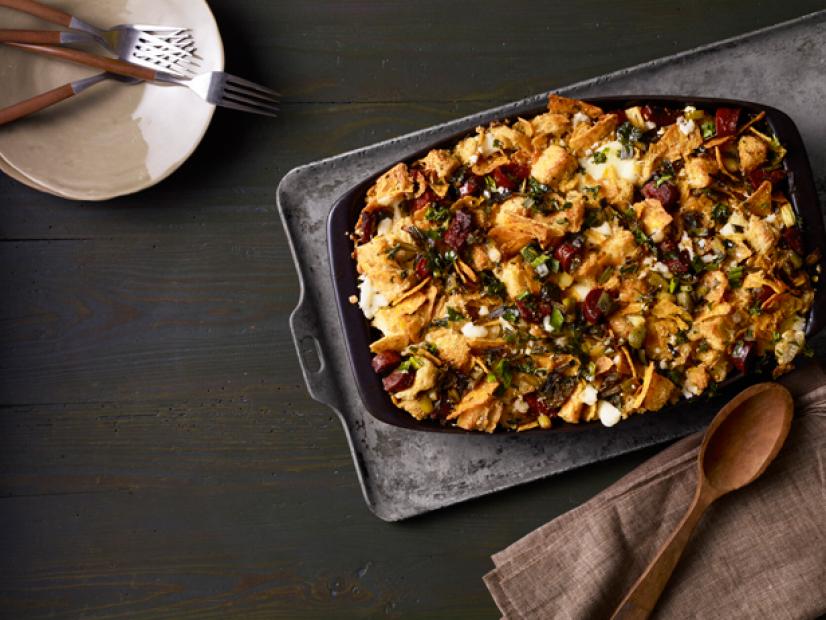 Tortilla Chip and Chorizo Stuffing
This recipe is not just shoving a bunch of tortilla chips into your turkey and calling it stuffing. Tortilla chip stuffing is a salty, crunchy, spicy, cheesy take on bland old bread stuffing recipes. It's perfect if you've been looking to diversify your holiday spices beyond bay leaves, sage, and fennel. Instead, try cilantro, green chiles, and chipotle pepper.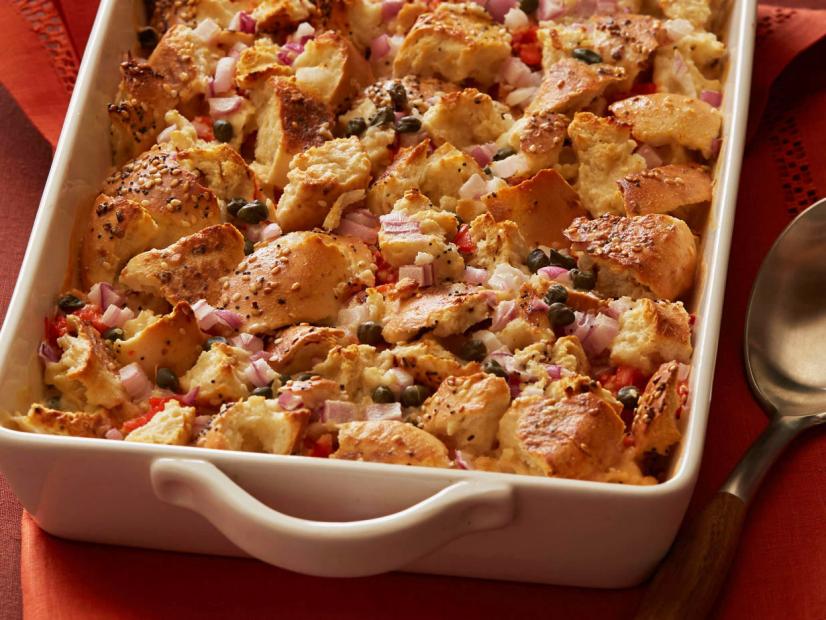 Bagel Stuffing
Brought to you by Cooking Channel TV, this unconventional take on stuffing highlights ultra-traditional New York flavors. It features bagels (not so weird), cream cheese (uh oh), capers (oh boy), and smoked salmon. For a table of pescatarians or New York ex-pats, it might be the ideal stuffing recipe.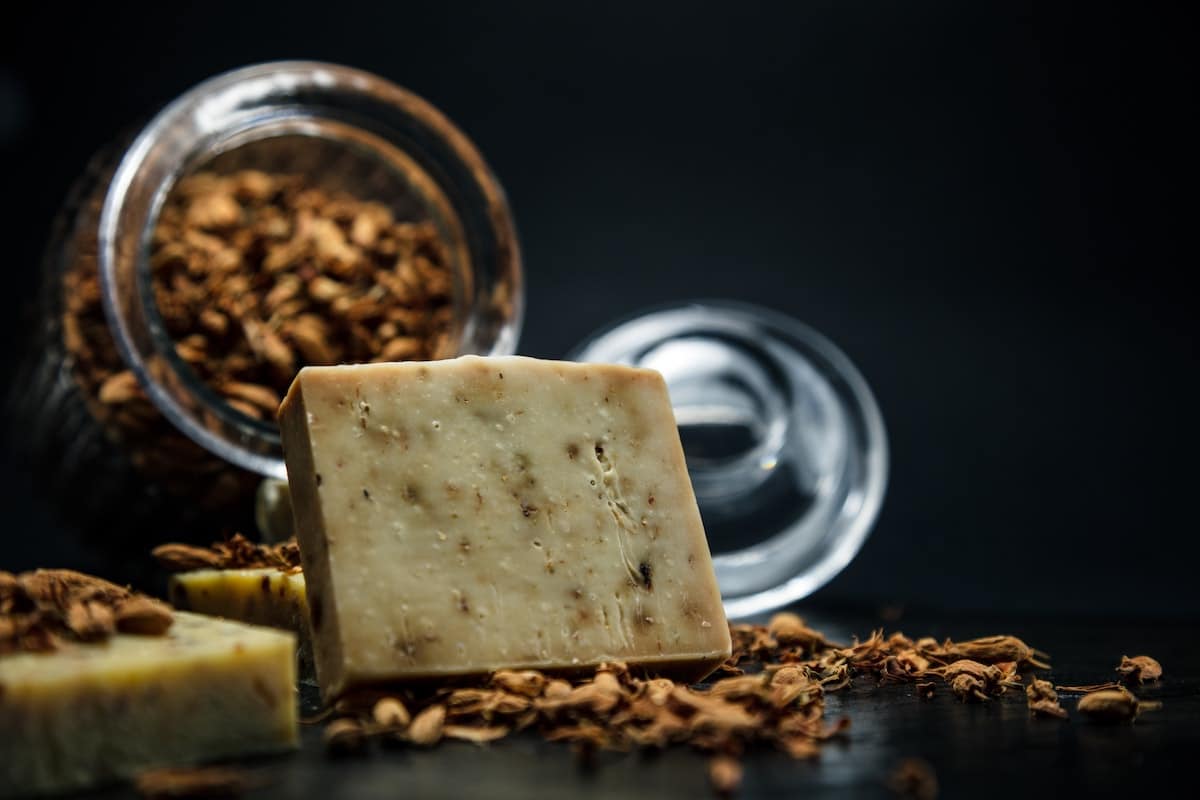 Pear and Blue Cheese
If you want non-traditional but still bourgeois, we bring you a recipe from Fake Food Free. It throws out those tired ideas about sausage and fennel and amps up the class with pears and toasted walnuts. It's not what people expect from a side dish, in that it's fancy and delicious. We recommend making a double batch if you're hanging out solo for the holidays and treating yourself to how the other half lives. It's creamy, crunchy, savory, and sweet.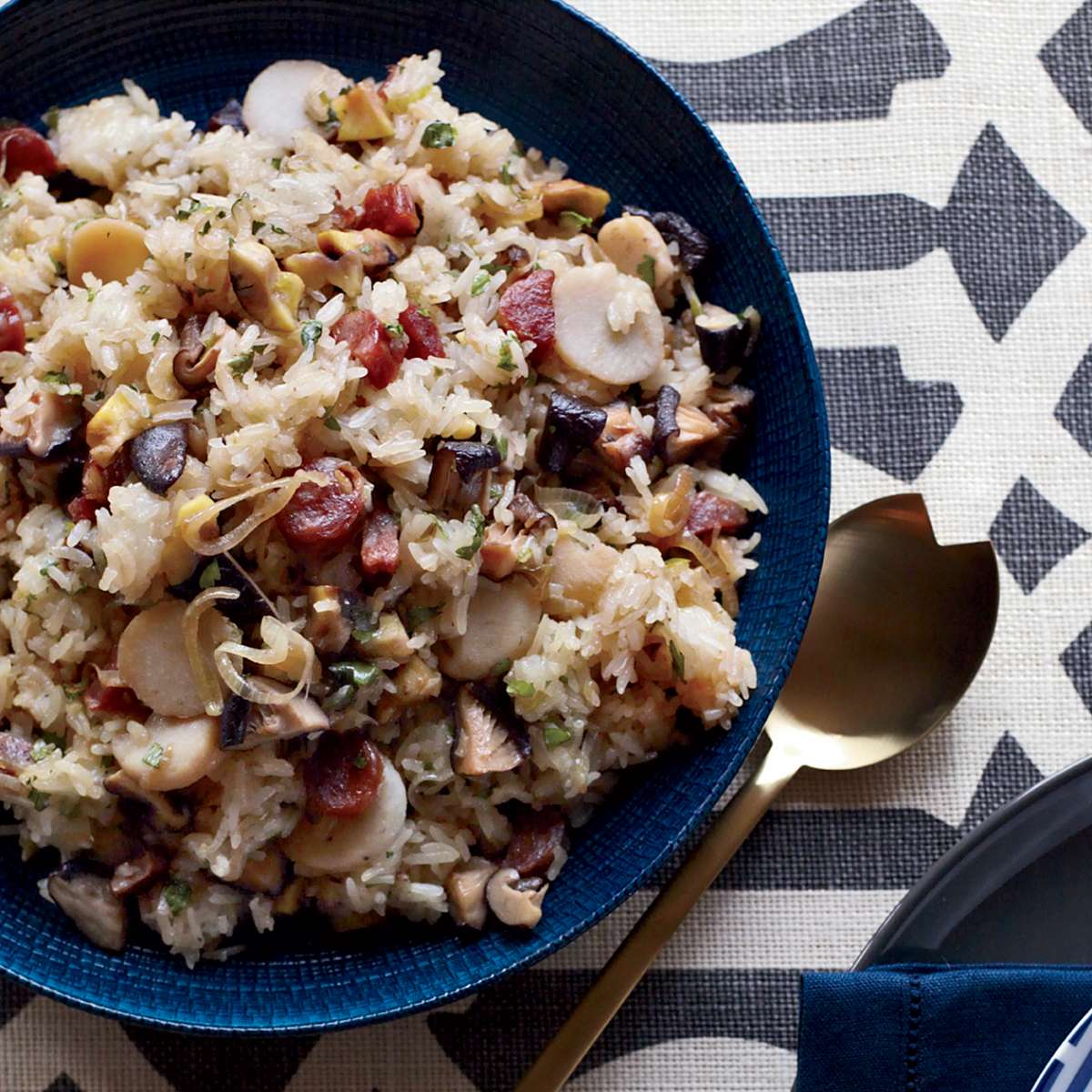 Sticky Rice
Given a choice, we'd have sushi or dim sum for every meal, including Thanksgiving. If you feel the same way, try subbing out the traditional stuffing for sticky rice. The recipe comes from the James Beard Award-winning owner of Flour Bakery in Boston, Joanna Chang. She combines sticky rice (available in most grocery stores) with Chinese sausages, water chestnuts, and mushrooms. It's the perfect alternative to stuffing if you're sick of stress-eating bread by the end of November.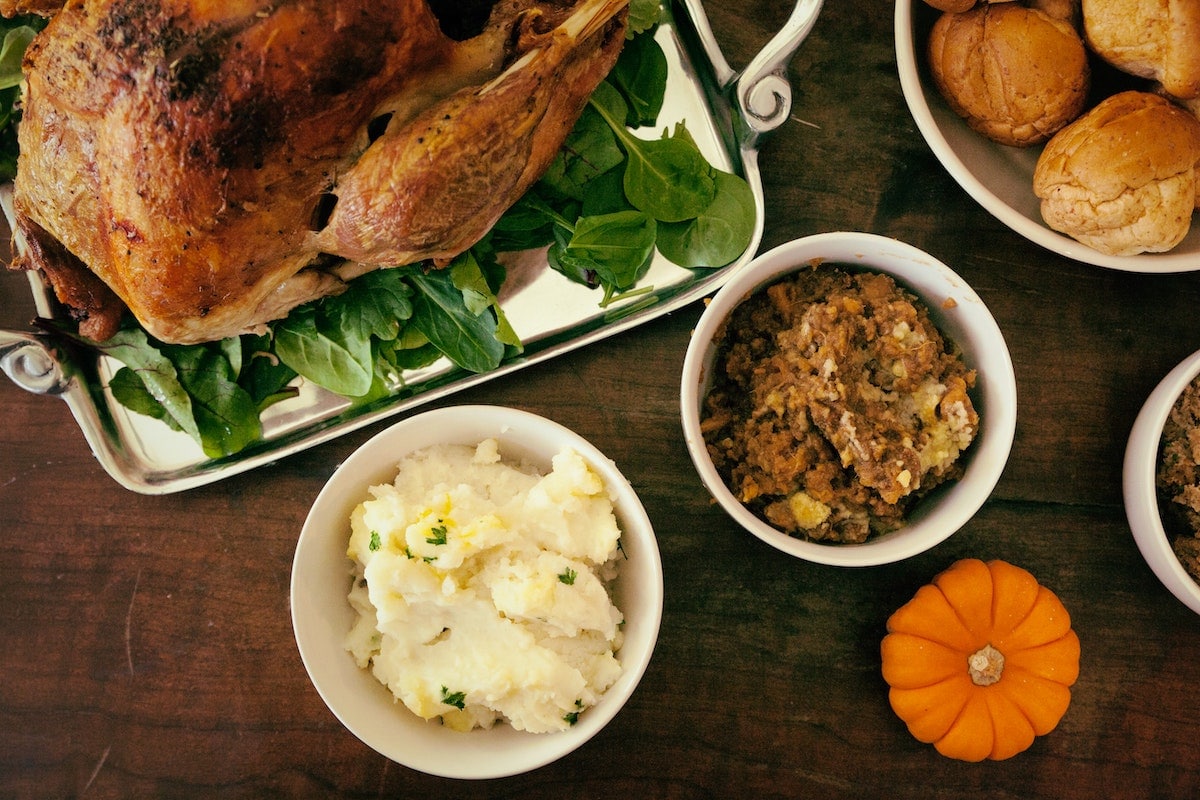 Plantain Stuffing
We're not waiting until Thanksgiving to make this non-traditional stuffing recipe. It involves twice frying plantains in bacon fat. That already sounds better than any Thanksgiving recipe we're working with this year. Then you combine the plantains and bacon with sofrito and chicken broth. It's so much better than your usual stuffing for so many reasons; bacon, fried plantains, sofrito.
---

View Political Movies to Cure Your Election Cycle Hangover
Need a political film to pair with your non-traditional stuffing? View our list of political movies that will help cure your election cycle hangover.
View Political Movies to Cure Your Election Cycle Hangover
---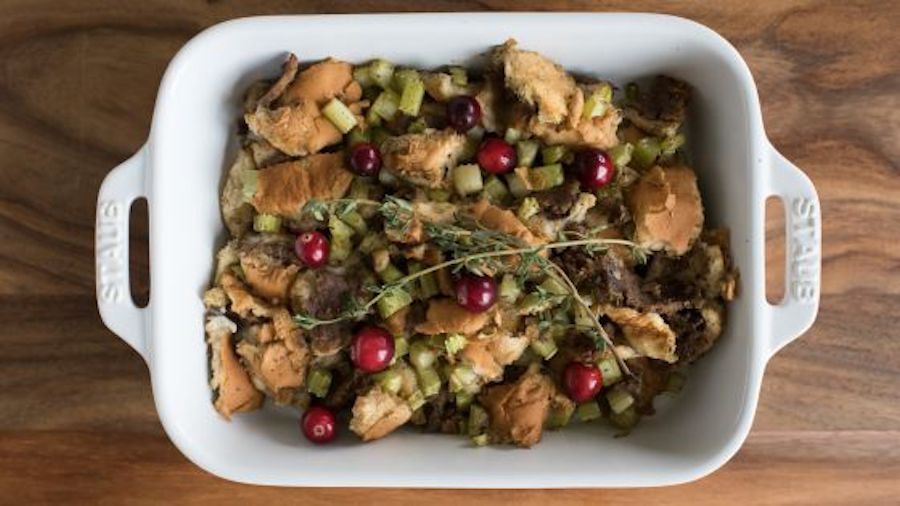 White Castle Sliders
The Washington Post reported on this recipe. Ol' "democracy dies in darkness" found this recipe newsworthy back in 2017. It was a simpler time. The legend goes, a White Castle employee tasked with bringing something to Grandma's table for Thanksgiving showed up with a sack of sliders. Which we get. We've been those people before. In typical Grandma fashion, the sliders were reimagined as stuffing, and here we are today. The recipe actually sounds pretty good.
Featured Image Credit: Unsplash